Udimi Review 2022: Is Udimi The Best Solo Ads Marketplace?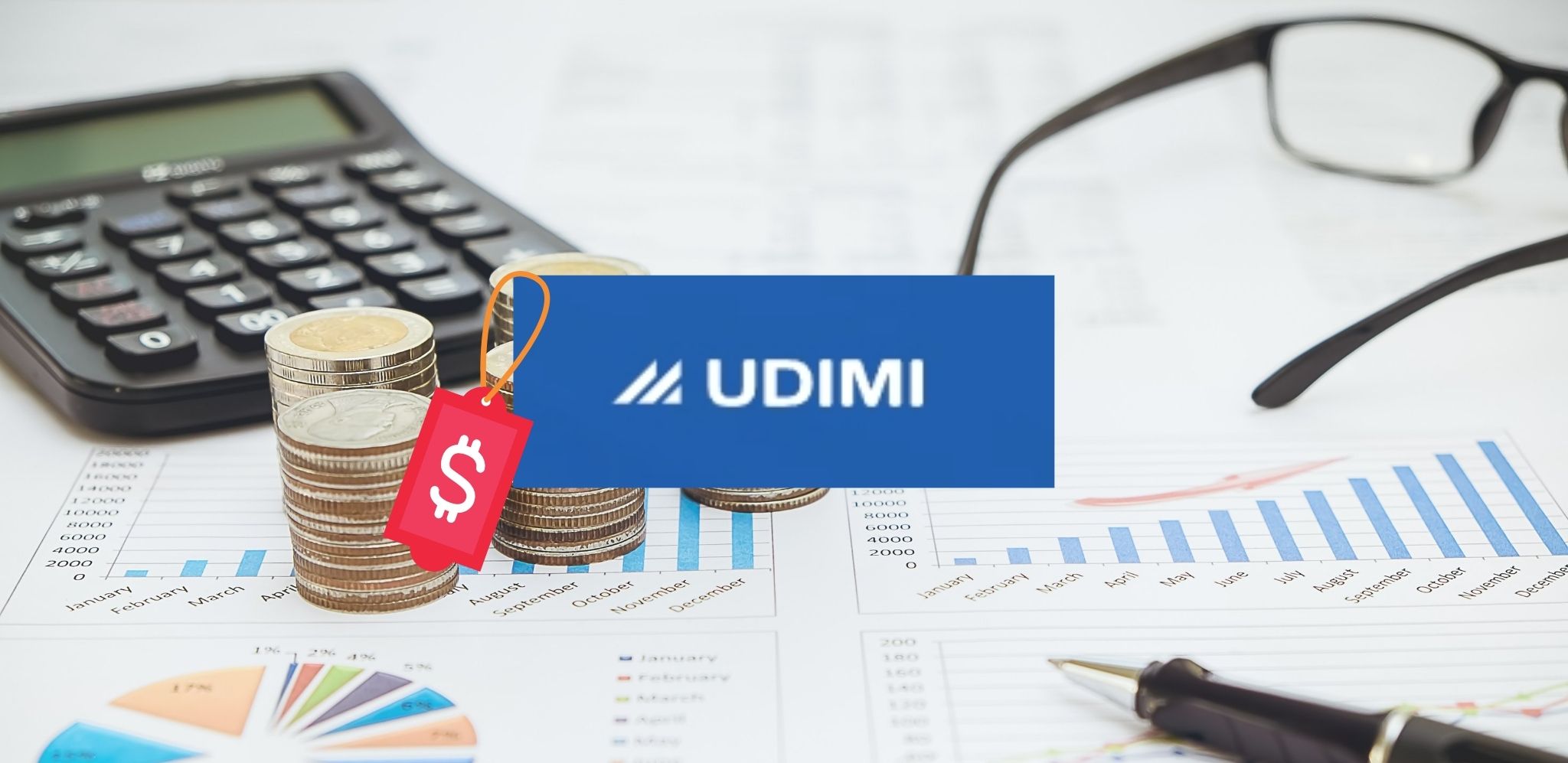 Alternative mainstream traffic sources, such as solo ads, have gained in popularity for almost two decades. What is the major factor for this? Let's find out!
Social media advertising prices continue to increase, sometimes well beyond what small businesses can afford. We have witnessed on forums, and in groups, Facebook marketers bemoaning that prices have risen yet again!
This has caused them to seek out alternative, high converting traffic sources, such as Udimi solo ads.
We have been customers and affiliates of Udimi for well over 10 years now.
From our experience with buying Udimi solo ads through their directory, we find them to be a great targeted traffic source for our online business. In this Udimi review, we walk you through the steps on how to join, use and and find the best solo ad vendors for your business through their platform.
Our first hand account of Udimi is that it has proved to exponentially grow our email marketing list, which has always been our goal when we use Udimi.
If you are genuinely looking to boost your list, and grow your income, we can safely say that you are in good hands with Udimi!
So, what are solo ads?
Solo ads are scalable
Solo ads are track-able
Solo ads deliver fast
Solo ads are not complicated
Solo ads are delivered via other marketers already nurtured email list
Solo ads are email orientated advertisements that you BUY from other email list owners. These emails are typically sent to feature everything about your promotion.
You'll usually be able to get a 'subscriber' quantity of clicks for your email ad, or you may simply buy them.
Both options can work effectively.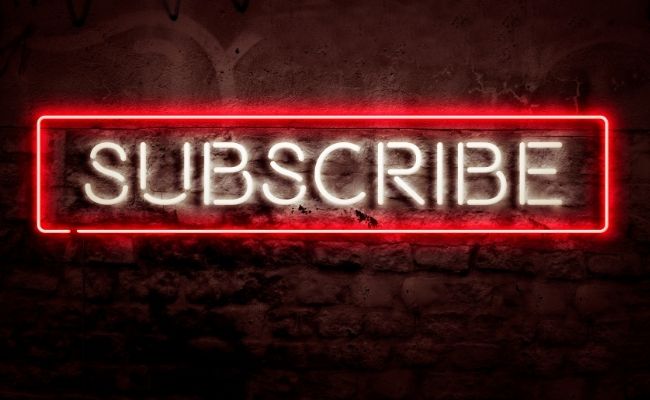 What Are Udimi Solo Ads?
Udimi is a solo ad vendor marketplace bringing together solo ad buyers and sellers all into one giant platform.
This allows you to choose from a good variety of solo ad providers, and decide which one's you'd like to purchase traffic from.
Each Udimi vendor has their traffic filtered and vetted, which ensures quality traffic and leads are being delivered to customers. Nice eh?
As Udimi has become one of the most popular places to get quality solo ads from, more and more vendors have been looking to start a lead generation business of their own using Udimi. We cover everything in our Udimi review, which includes vendors we recommend, and instructions on how to use Udimi solo ads to get more leads and sales.
You can even start today if you like!
The Trusted Place To Buy & Sell Solo Ads
"The market leader in solo ad services by far! "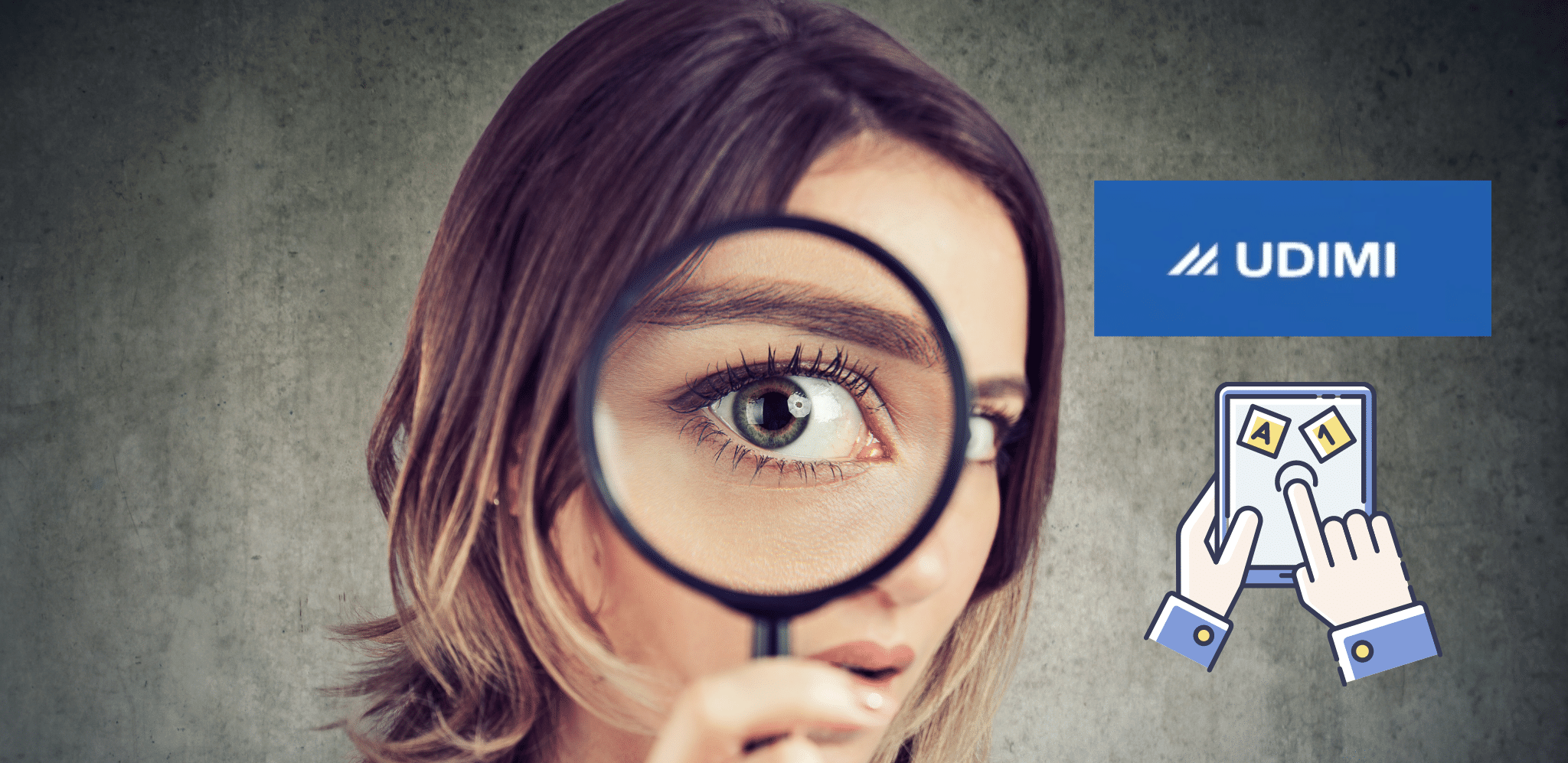 Udimi really is a great alternative source of traffic.
Whether you work in affiliate marketing, network marketing, MLM or are an entrepreneur, or even small businesses, we know that Udimi can deliver excellent results for you.
Services & Solo Ads Review
Udimi is a friendly marketplace, and a great place to browse through vendors until you can decide who to buy from.
Lets take a look at some of the features and benefits of the solo ads Udimi provides. Read through this full solo ads review of one of the best solo ads marketplaces to exist.
Solo Ads Traffic Vendor Deals
If you're considering investing in solo ad traffic, you will find plenty of vendors in the Udimi solo ads vendor marketplace.
The traffic that these solo ads provide is measured in 'costs per click'.
This means vendors charge per email click delivered to your offer or link.
But you will often find some very special deals in the marketplace from time to time if you work with the right solo ads seller.
Oh, we almost forget to mention that if you sign up to Udimi today, you will be credited with a $5 discount on your first purchase.
That is a great way to 'test the water', but we can tell you now that Udimi has the best solo ad traffic you need to deliver fast leads and sales.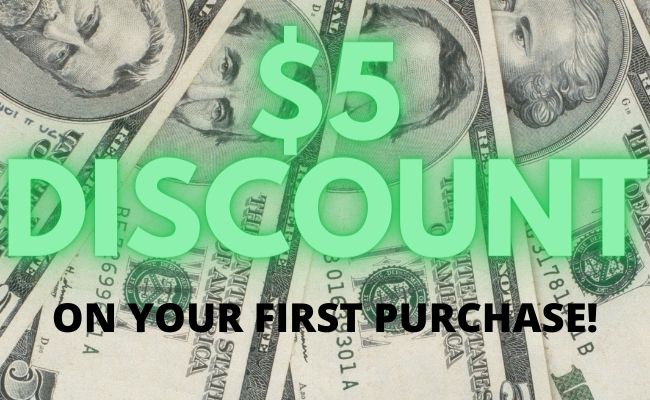 Supreme Buyer & Seller Protection
Udimi goes above and beyond to make sure there are quality controls on every solo ads package bought.
All payments are processed by Udimi, and not by the sellers, which ensures a safe environment for buyers, and timely payments to sellers for their traffic services.
Furthermore;
The buyer is able to get quality traffic and clicks delivered on time. If seller fails, money is refunded automatically based on clicks not delivered.
The seller is protected from fraudulent buyers who are looking to cheat the system and get more clicks.
Udimi has their own internal tracking system to monitor every deal made. Their system tracks all clicks for you to view.
Udimi also has a public solo ad vendor rating system, solo ad buyers provide public feedback that can be viewed by everyone.
With this buyer and seller policy in place, Udimi is a very secure marketplace to do business!

The decision to purchase solo ads can be a secure and protected one!
Affiliate Program
Udimi has a highly supportive affiliate program that pays out a recurring 15% commissions for life!
This is for EVERY customer you refer to use Udimi. Udimi believe this has helped grow the community, whilst connecting the best solo ads vendors and buyers together.
Start Your Own Lead Generation Business
With Udimi, you're able to become a vendor yourself!
But before you jump in, you will need a good flow of traffic to be able to deliver to your clients.
This means a solid email list that will meet their traffic filter qualifications and standards.
We can help you build your list! Just pop in your details and our FREE course will explain everything!
DO YOU WANT TO START YOUR OWN LEAD GEN BUSINESS?
Our course offers EVERYTHING you need to know get started – plus it's completely FREE!
Meet and Connect With Top Marketers
As you either purchase or sell solo ads you'll also connect with some of the world's best marketers.
These people sell and purchase hundreds of thousands of dollars of traffic throughout the year!
In the Udimi community, you can connect and network with these high value individuals, which can help put your online business out there.
Website
If you want to take a look and checkout the Udimi solo ads marketplace website and what they offer, you can start a free account and learn more by going here now.
Don't forget – you get $5 just for signing up!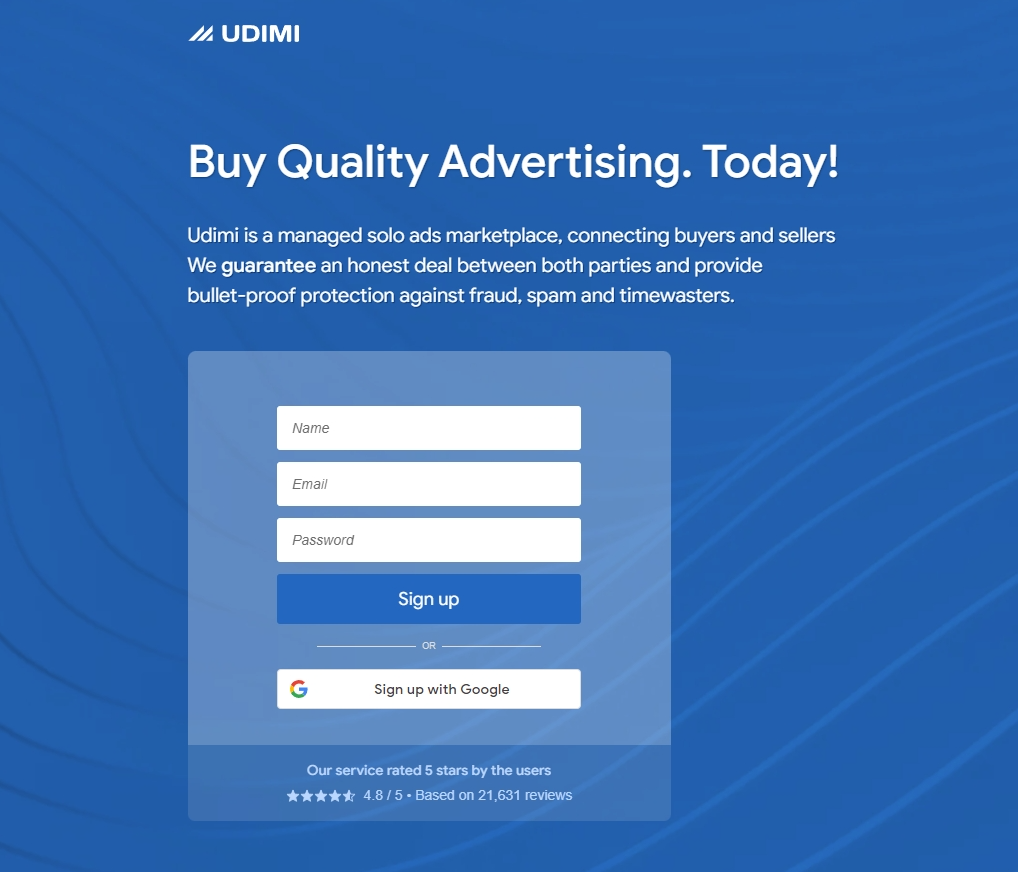 The Udimi website features many important sections that cover who they are, and why they may be a good traffic investment for your business.
It is worth checking out before you join or commit to buying solo ads.
App
Yes, Udimi even has it's own app on the Android store and on Google Play!
This solo ads app has been designed with customer usability in mind.
This means that with the Udmi app, you'll be able to easily select and find premium solo ad sellers, and you'll be able to use all of the same functions that are available on their main website.
You'll also get push button notifications on your orders, and there is so much more to explore and experience.

How Does Udimi Work?
Udimi works by providing their customers with a variety of solo ads vendors to choose from.
When choosing which solo ad vendor you'd like to work with, simply send over your details about your promotion through the platform.
This includes your link that you'd like traffic driven to, and often it also includes ad copy for them to send out to their email list.
Editor: They can write the ad copy for you, if you need them to.
If they approve working together with you, Udimi will start sending traffic to your link.
Plus, when they have sent the number of clicks you just purchased, you have the ability to write a public review on the service they provided you, if you wanted.
Udimi also has their own chat system where you can communicate directly with any solo ad seller.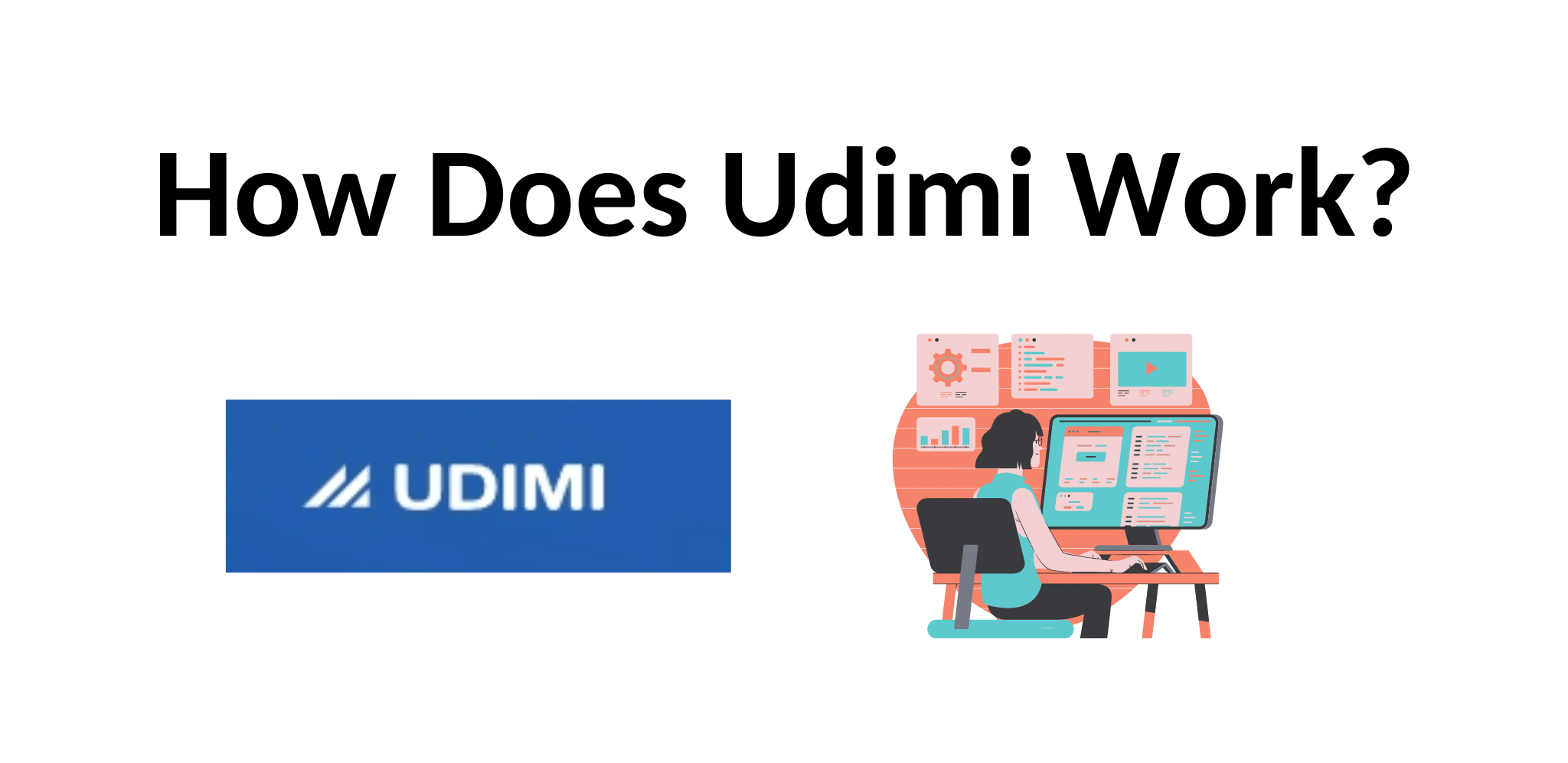 Udimi operates via this process, which allows it to deliver genuine quality traffic in numerous industries that converts into sales.
Each company may specialize and create an email list in a separate industry, allowing them to maintain these high conversion rates.
As a result, you may choose and select from the greatest solo ad provider in your market!
Here's how Udimi works and how you can start getting traffic running to your offer today.
Create your free Udimi account here.
Select which Udimi vendor you'd like to work with.
Order from the vendor, and give them the necessary details they need.
Once your order for clicks is accepted, sit back and watch the traffic flow to your offer.
After traffic fulfillment, feel free to review about your experience and how the traffic converted. (or didn't)
The process to purchase traffic from Udimi is easy to go through, it's simple, and you're guided throughout the entire experience.
If you have any issues, you can chat directly with any of the sellers to resolve them.
How To Choose The Best Solo Ad Sellers On Udimi Solo Ads Marketplace
When you're considering which traffic vendor to purchase a solo ad from in Udimi, you will need to vett people correctly.
Here are our recommended steps to follow to identify the best solo ad sellers;
First, go to the solo ads sellers marketplace. This is where you can view and filter all of the solo ad vendors in Udimi.
Second, choose how to filter the vendors. We recommend that you filter solo ad vendors by their sales ratio – the higher – the better.
Third, after finding 3 solo ad vendors with the highest sales ratios – take a look and go over their past 5 reviews.
Fourth, after looking at each vendors reviews, decide which one to purchase from based off of who had the best 5 reviews on average.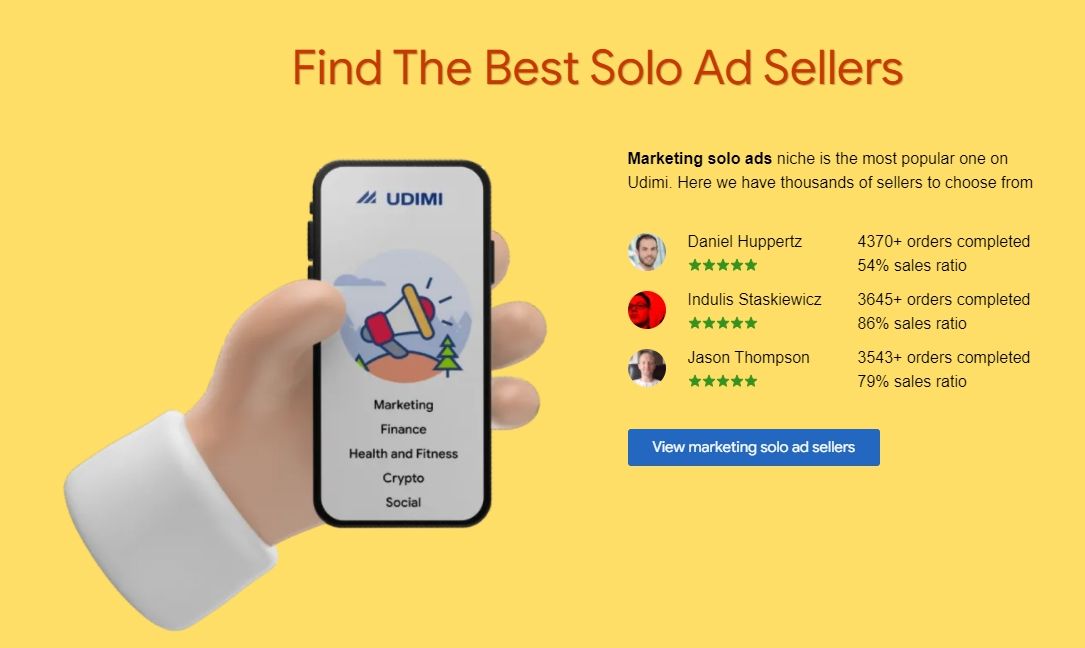 You should also look out for:
A medium to large number of reviews
A high proportion of positive reviews
A high reporting of sales
We've shot a video for you, that goes over exactly how to find the best solo ad vendors on Udimi.
Either one of these guides will help you find premium solo ad vendors to buy traffic from!
Pricing For Solo Ads
Udimi is a competitive pricing for their solo ads, that is extremely affordable.
The average price per click bought is between $0.40 – $0.70 per click.
The lowest minimum price per click is $0.20 and the maximum price per click is $2.00.
These are set so nobody can price out competing vendors, and so no one can overcharge for their clicks either.
For an extra $0.03 per click, Udimi will apply their Prime Filter which will ensure your traffic is of the highest quality and only from tier 1 countries across the world.
This prime filter cost is waived if you are a Udimi Prime member.
In our opinion, it is worth that extra bit of high quality traffic as you look to increase your income and promote your offers.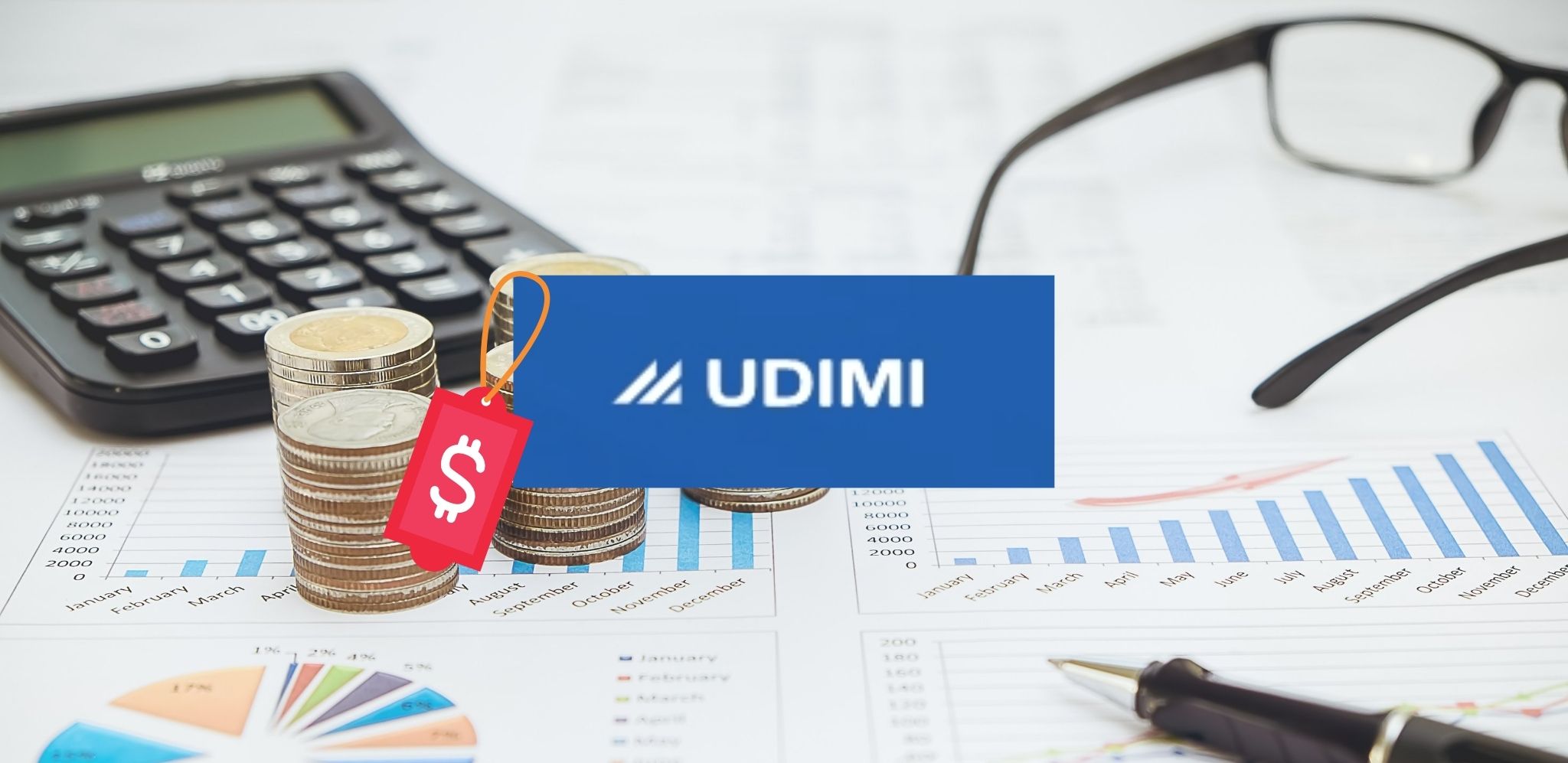 Udimi Prime
Udimi Prime is a monthly service that costs $15 per month, and it has a variety of benefits.
The Udimi Prime optional membership offers you;
Free Prime Filter on all traffic orders, regardless of volume of clicks purchased. With Udimi Prime Membership, you will get advanced filtering on all your solos on top of base filtering
Advanced optin tracking. This tracking only tracks Udimi traffic and ignores the rest of your site's visitors. With Prime upgrade this limit will be lifted, giving you the total picture.
Doubled affiliate payments. The Udimi Affiliate Program pays 25% for all Prime subscriptions of referrals. If you are Prime yourself, they will then double this payment to 50%.
Profile view stats for life. See exactly who visited your profile, how they found you and how many times they've visited you.
Increased click log storage. With Prime status you retain access to all data over the lifetime of your account,

down to the individual clicks.

Profile badge publicly displayed. A profile badge gives you more respect from other members.
Free access to SoloCalendar.com immediately. This tool is for sellers to schedule, monitor and manage your solos and buyers. You can use this and monitor as well now.
There are lots of features included with Udimi Prime, and they'll save you a considerable amount of money in many different ways!
We highly recommend that if you are going to maintain your Udimi membership, that you make sure to get Udimi Prime.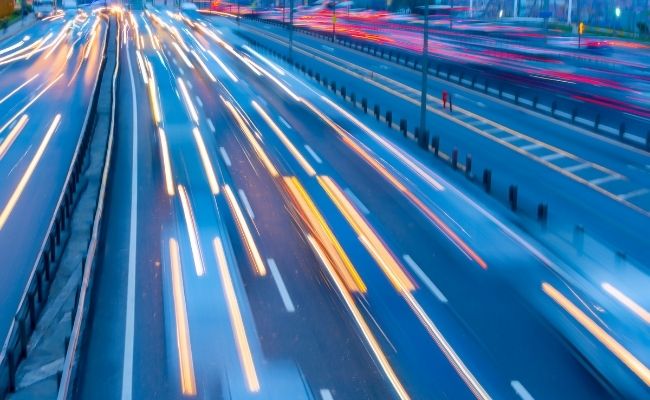 Traffic Filter
Udimi has an advanced traffic filtering system in place to ensure all traffic orders only consist of the highest quality traffic possible.
Wanna know what this traffic filter does to ensure you get real, quality visitors from your solo ads?
Bots (search engines, ping/uptime monitoring/archiving) visits
Duplicate clicks from the same person or I.P. address
Click ring visitors (not good either)
Fake opt-ins and fake leads
Fraud sales & customers
Fake testimonials & fake reviews
Multiple names or emails
High buyer/seller refund rate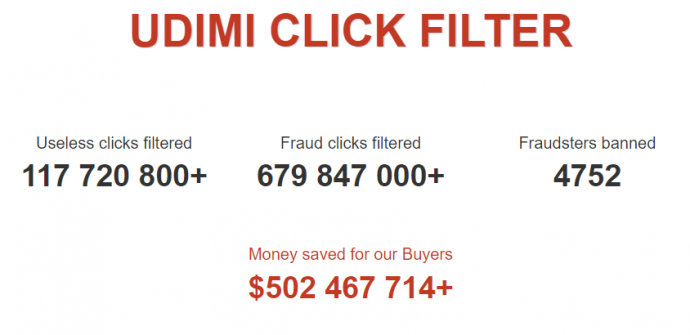 Features & Benefits
Udimi has a variety of main features that is highly why it is one of the best solo ad sources and vendor marketplaces to date.
Each of the features below are included in your Udimi free membership without any additional cost.
These are important factors as we aim to bring you the best Udimi Review for 2022!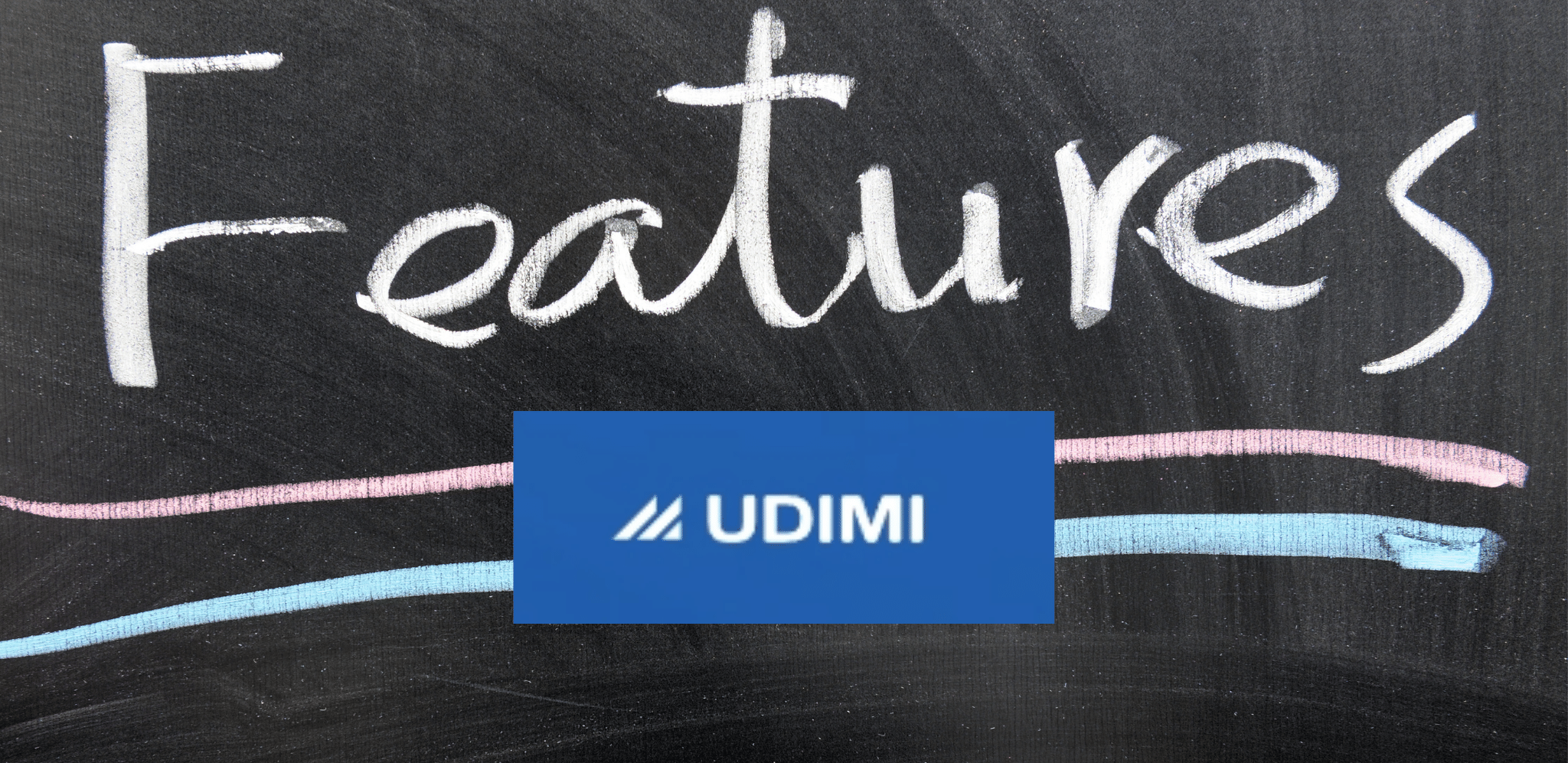 Seller Vetting Process
Sellers and their solo ads traffic are vetted heavily on Udimi to ensure that customers are getting only the best traffic that has all bad / fake traffic removed.
As well, Udimi manages and makes sure that as solo ad vendors stay on the platform, that they monitor their reviews and how well their traffic is performing for each vendors' customers.
Opt-In Tracking
You're able to use code and track all of your opt-ins with Udimi as well.
This allows you to split test and see exactly your opt-in percentages for any landing pages / opt-in pages you are running solo ad traffic to.
Opt-in tracking is key, for understanding how well your pages are or aren't, converting. You should always track all of your advertising online.
Traffic Filtering System
As we've went through, the traffic filtering system Udimi uses is one of a kind. It ensures only real quality clicks are delivered to your links and offers.
Traffic filtering & tracking is important, so you can feel confident that your money won't be wasted on bad clicks and bad traffic.
Udimi Traffic Review
You're able to review your past traffic orders and see how well each of them performed.
This way, you can easily reorder from the traffic vendors who have been delivering you the best opt-in rates and conversion rates to sales.
We often take time to review old traffic orders, to see which vendor has a history of getting us the most sales and op-ins.
Variety Of Traffic Vendors To Consider
There are dozens to hundreds of quality traffic vendors for you to pick and choose from within the Udimi solo ads vendor network.
You should take time, look at reviews, and take careful consideration – when deciding which click vendor you're going to invest your money with.
Is Udimi Good For Affiliate Marketing?
Solo ads have been found to be one of the best traffic sources for affiliate marketing.
We've achieved an 8.4X ROI using Udimi using them as our solo ads traffic source of choice!
Many other top tier affiliate marketers have used them to scale to 7 and even 8 figures in sales for their businesses.
We've have worked closely with many of these people and their companies.
Affiliate marketers like Joel Therien, Matthew Neer, Mike Filsaime, and ourselves – have all used Udimi and other solo ad providers.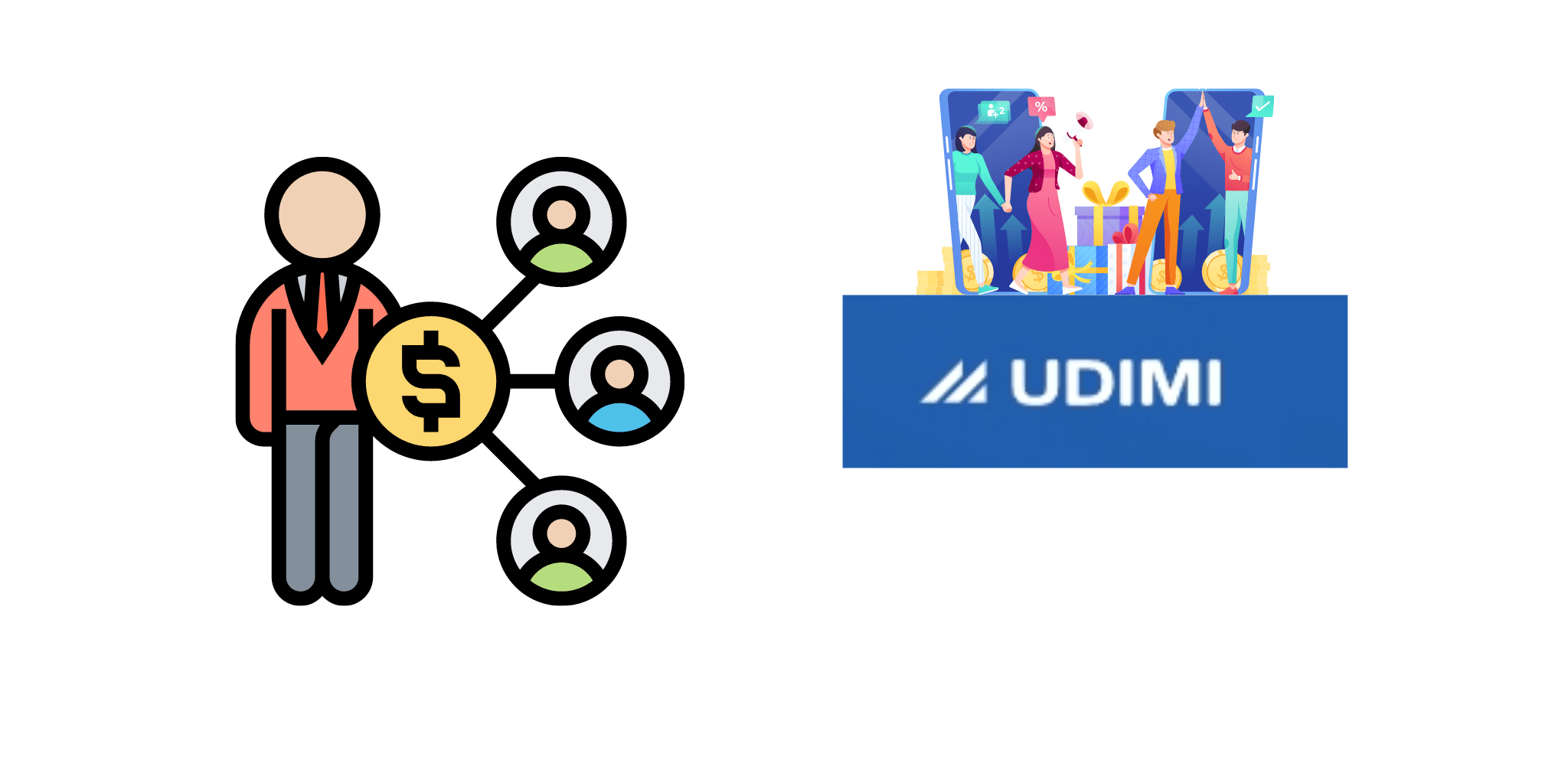 Another great thing about Udimi solo ads, is that a large portion of their solo ads vendors, have traffic that can specifically be used for the affiliate marketing space.
They're a solid company that does it's best to serve as many industries and niche possible with their solo ads.
When you use quality traffic of the same kind that Udimi solo ad vendors can provide, you give your affiliate marketing business the potential to increase its ROI generated from your advertising very quickly.
Are Solo Ads Legal?
Yes, solo ads are legal.
Plus, they are among the best advertising and traffic sources available in online marketing. Why? Solo ads are inexpensive in comparison to many other advertising strategies. They can be highly targeted, and are instant influxes of quality email traffic. (When purchased from the right vendors)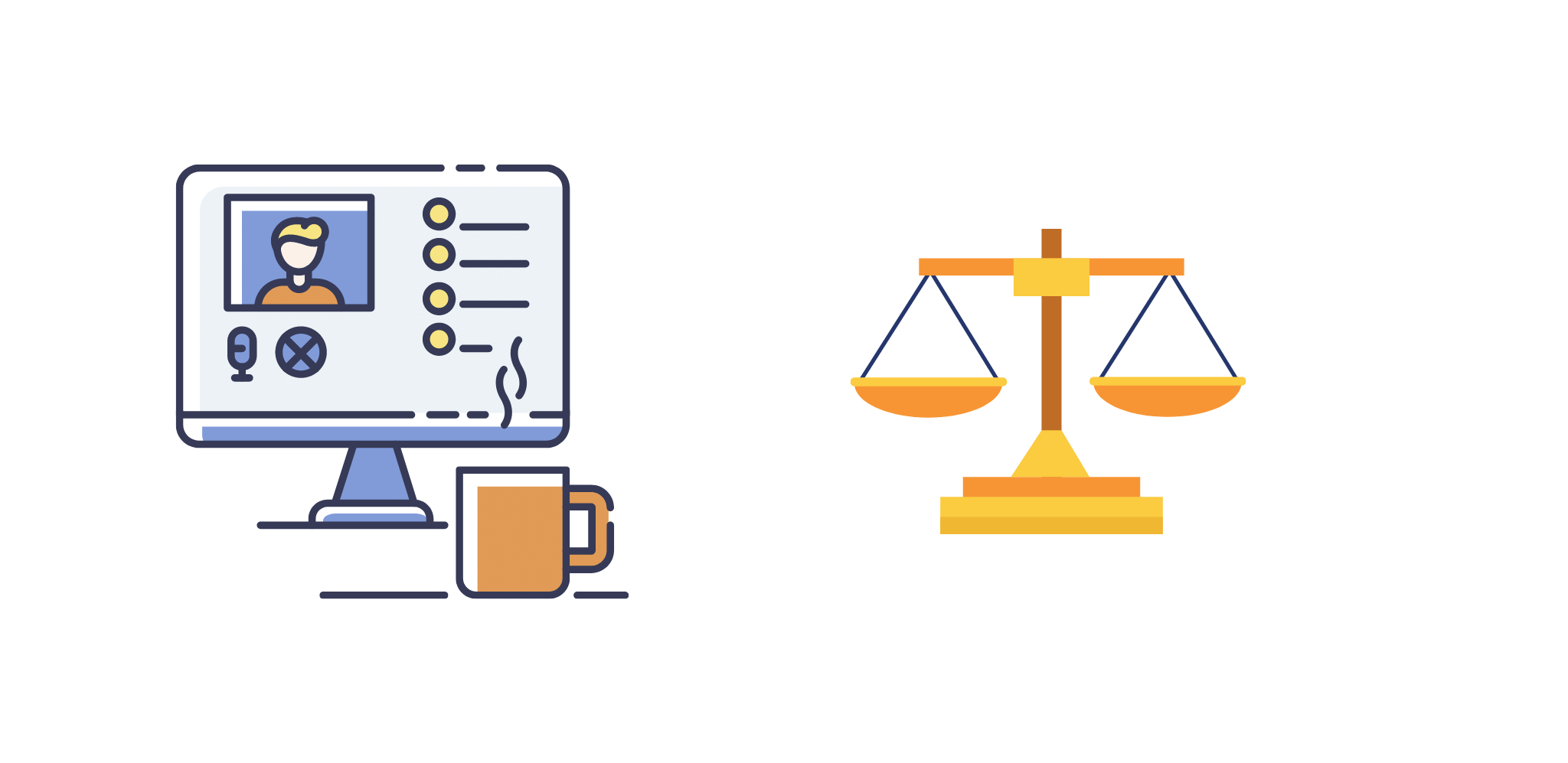 Why would someone ask if solo ads are legal? Someone might ask this, because they're unsure of the legality of having their own advertisements go out to an email list that isn't theirs. However, when someone (a vendor) sends out your email ad or link to their email list – they are giving you the rights and permissions to do so.
This means that solo ads are entirely legal, as the people on the solo ad vendors' lists, want the information they are receiving. The vendor owns these list and has already nurtured these leads.
Is Udimi Legit?
Yes, Udimi is a legit and notable company that has highly rated reviews. They specialize in giving customers an incredible buying experience while also offering traffic vendors great treatment as well.
The company has been in business for years and operates in a professional and comforting manner. They have many buyer and seller protections in place.
Udimi will continue to help entrepreneurs, affiliate marketers, network marketers, MLM businesses, ClickBank users, JVZoo users, Warrior Plus users and more – generate quality traffic.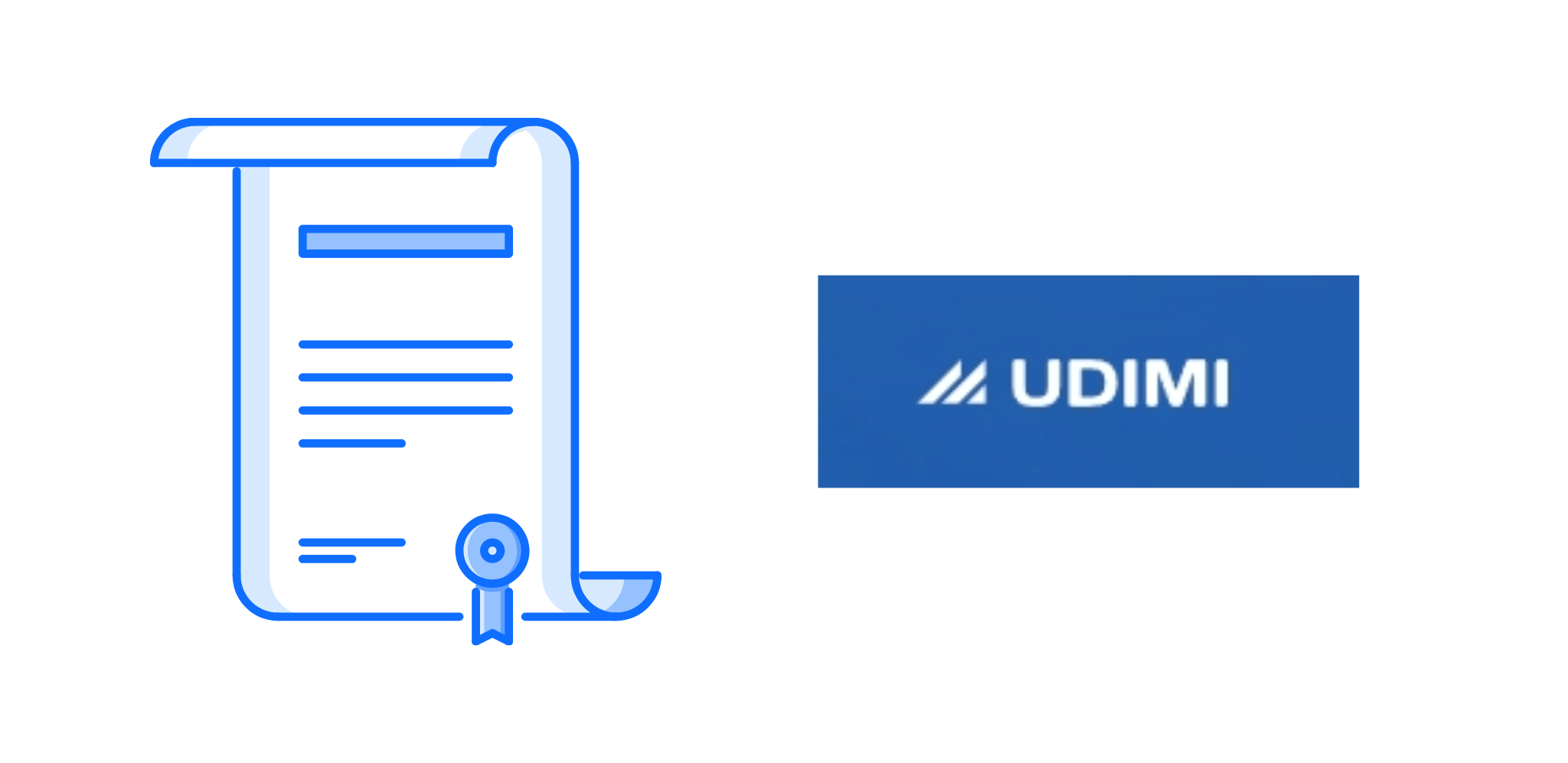 Is Udimi A Scam?
No, Udimi is not a scam. Udimi is a legit solo ad vendor marketplace that aims to provide the online marketing community with a variety of solo ad vendors who can send you high converting traffic and leads.
However, among the variety of vendors Udimi offers, there are some that you should be wary to buy from. And this is why Udimi has numerous quality filters in place.
What Dictates A Bad Solo Ad Vendor?
If you find a solo ad vendor with…
Bad reviews
Very low number of reviews
Seems overly desperate to make a deal
Seeing any of these signs, you should be careful and wary not to purchase from a solo ad from a vendor that has these qualities.
You, want to look for a vendor with:
High ratings
A large number of ratings & reviews
Consistency in performance
Active in the community
By following those four metrics, you'll be able to invest with a quality solo ad vendor, in confidence.
Why Choose Udimi Solo Ads Over Other Advertising Methods?
There is a clear benefit to using solo ads as an advertising method. With solo ads… You're getting the following kinds of traffic.
Targeted
Filtered
Quick
Converting
Very affordable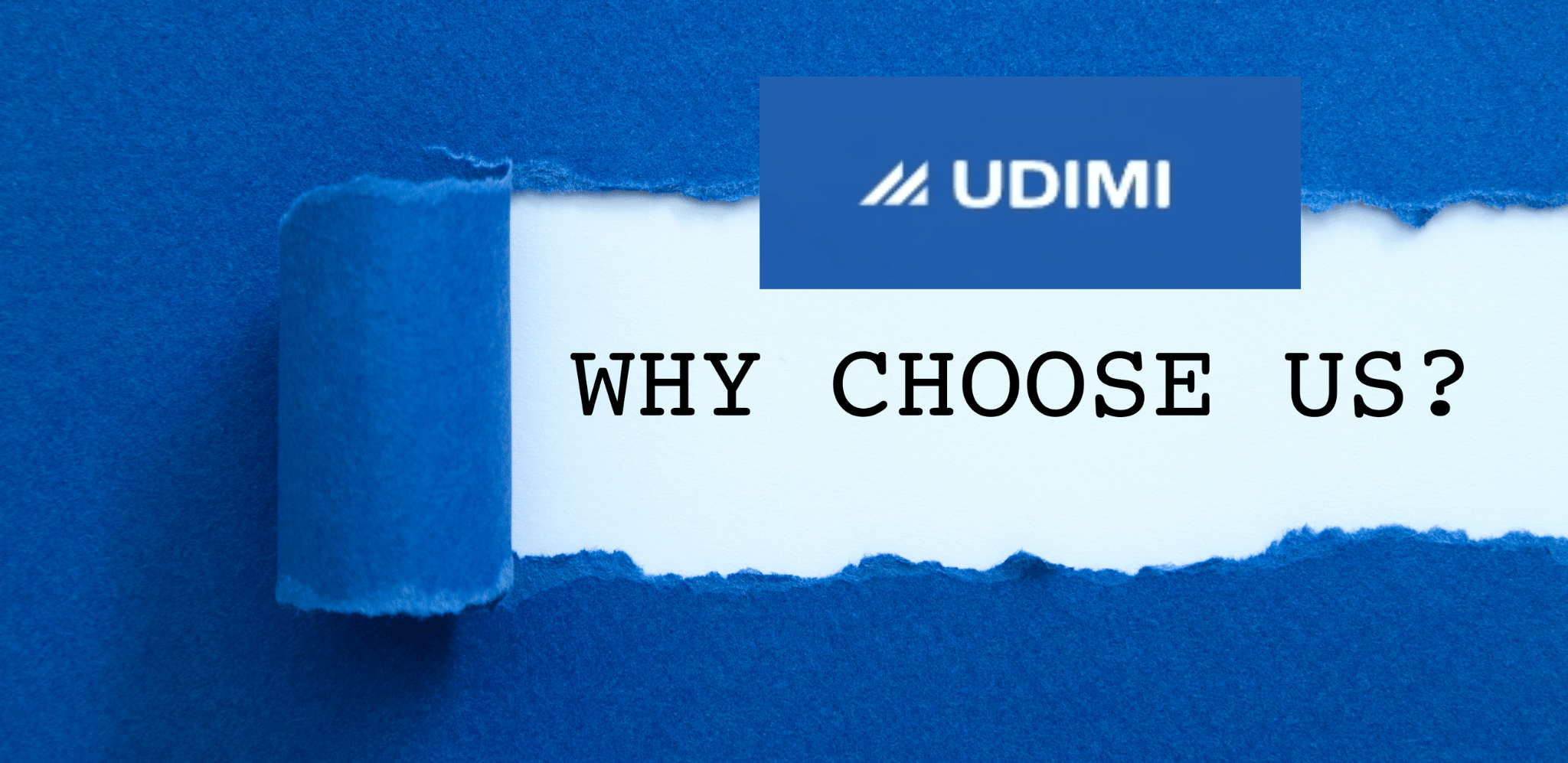 This means that the traffic you're getting, matches the offer you have, and is sent at a large volume and pace.
The cost per click for solo ad traffic is multiple times cheaper than social media ads, media buying, or other forms of advertising.
This is among many of the important reasons why we're doing this Udimi review.
We've been customers for years and have always found that Udimi traffic produces high ROI and profits!
You should get it and see for yourself!
Reviews Of Why Udimi Is Better Then Social Media Ads
There are a lot of ways in the current digital market for someone to advertise their business or passion.
However, their is a huge downside of using the mainstream advertising methods.
Here's why you should choose to use a solo ads or a traffic provider platform like Udimi or Traffic Authority:
Social media ads can be taken down: That's right, at any time and for any reason, a social media platform can shutdown your account. They do it all the time.
Social media ads are filled with bot traffic: Google, Bing, and YouTube ads especially – are often filled with bot traffic that purposeful tries to hurt your campaigns.
There is no middle man that is managed with social media ads: Since you manage the traffic yourself, there is no one that can keep your ads platform dependable.
Here are the differences between Udimi when compared to social media ads.:
Solo ads run quickly, and are consistent. You aren't experimenting or second guessing with solo ads, you know exactly what you're getting.
Solo ads traffic and alternative traffic is many times cheaper. On a budget? Don't want waste $10,000 experimenting? Use traffic that works and is affordable.
You can choose your vendor. Get freedom in knowing there are a variety of reliable vendors and traffic providers to choose from.
Alternatives
There are a few other companies that run similarly to how Udimi operates.
Each of these different companies offers a similar quality of traffic that is either equal to or better than solo ad traffic.
We're going to go through these competitors, so you can decide for yourself if you believe they have high enough quality traffic to be deserving of your investments.
Here's the list of Udimi alternatives, plus a video covering the best places to buy solo ads, that includes Udimi as a source.
Udimi VS Traffic Authority
Udimi offers a large variety of traffic, but there is a alternative traffic provider that may match it.
Traffic Authority is a traffic and click selling company that specializes in offering traffic that provides for the affiliate and network marketing industries.
Traffic Authority has been in business for years and also has a highly rated track record of having quality traffic that converts.
We even did a full Traffic Authority review of this traffic source, as we're also customers and affiliates for Traffic Authority as well.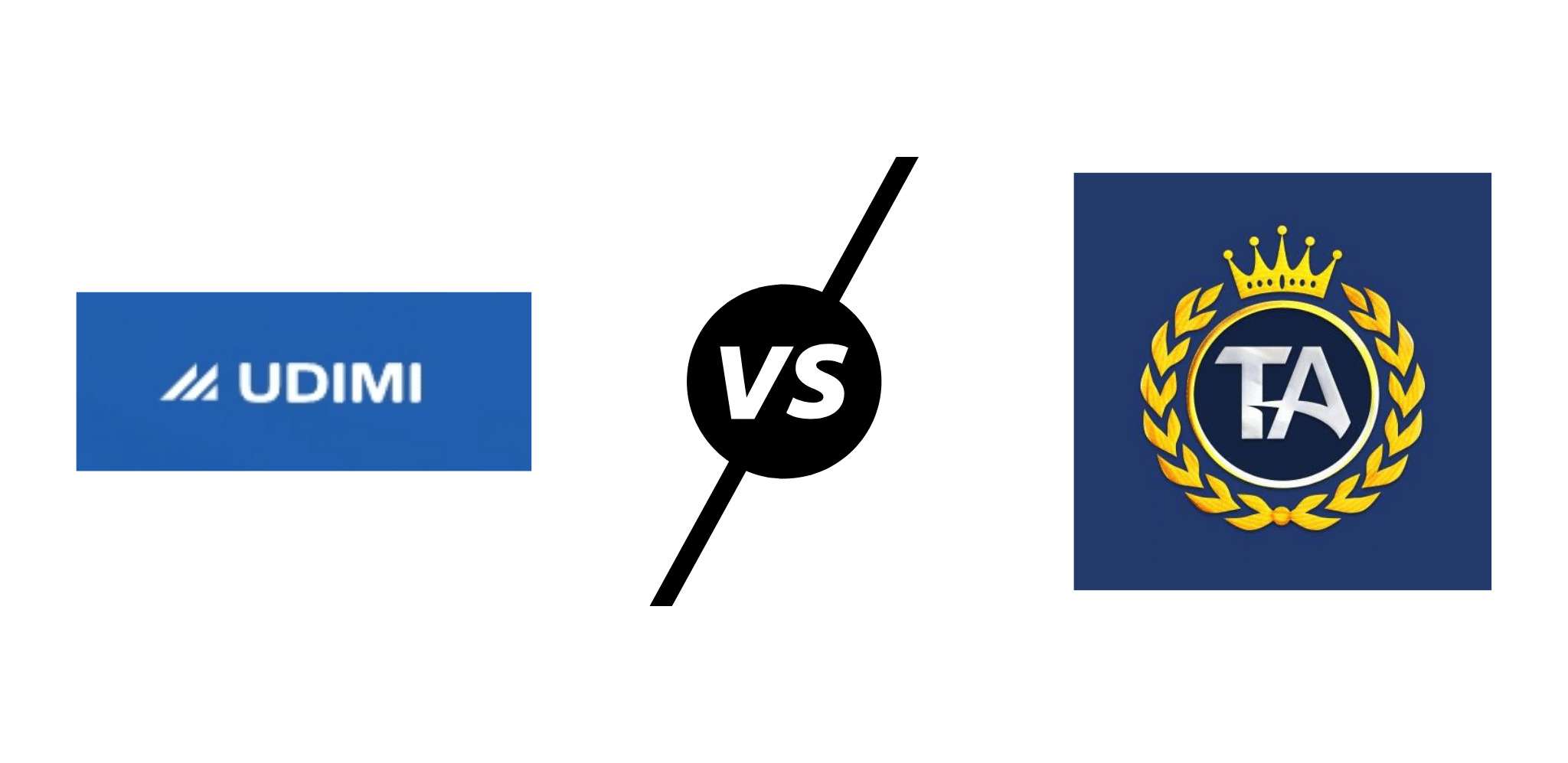 There are a few benefits that Traffic Authority provides that Udimi review doesn't.
Here are the main differences between these 2 traffic providers…
Traffic Authority has larger traffic packages that get discounted at scale
Traffic Authority is able to better match your traffic needs because they invest in larger amounts of traffic
Udimi Solo Ads traffic is much cheaper than TA traffic
Udimi Solo Ads has a larger variety of vendors and options to choose from
It's a toss up when it comes to considering which traffic source is better.
Honestly, it's been found that Traffic Authority has better quality and larger amounts of traffic, but it comes at a higher cost.
You should invest in whichever one you can afford within your advertising budget.
We have spent $10,000's at Traffic Authority and Udimi alike, so we understand the quality and ROI's on both of these advertising investments.
Udimi Vs TrafficForMe
Trafficforme has been in business now selling online traffic for over 8 years, the owner Harris Fellman is no stranger to success, he owned a successful multi-million dollar email marketing company from 1999 to 2005, prior to him starting Trafficforme.
We have purchased packages from them anywhere between $0.58 a click on up to over 1.25 a click.
Trafficforme is somewhat similar to how Udimi is run, in that they are providing traffic from a multitude of solo ad sellers.
However, this is where the similarities end! Because the ads udimi solo provides are much better.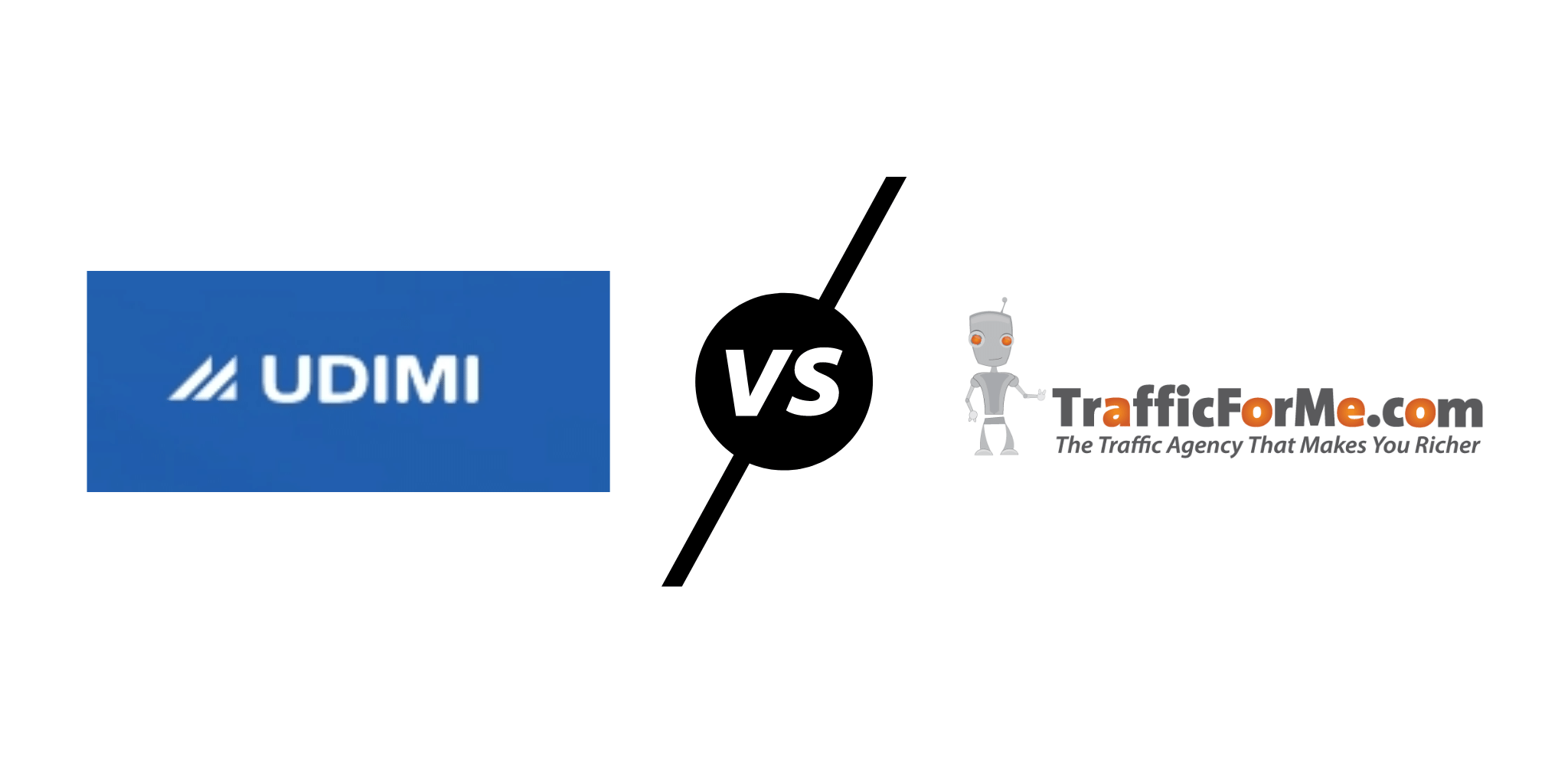 Difference between Udimi and Trafficforme.
Trafficforme has no public rating or review system of their solo ad sellers, Trafficforme chooses the sellers for you.
Trafficforme has more niches available than Udimi, such as: Health and diet, survival, financial, personal development.
Udimi base prices per click for most solo ad sellers is less costly.
Udimi delivers more stats for you than Trafficforme.
Udimi has better filtering and buyer protections.
Other than that they both deliver very high quality website traffic, we purchase from both of them on a regular basis, and have for years.
It is always in your best interest to test with smaller traffic packages before you move onto the bigger ones.
We always will encourage you to use a tracking link in all your traffic purchases online.
You can learn more about Trafficforme here.
Udimi VS Heavy Hitter Leads
Finally, there is a solo ad vendor that has the same variety of quality traffic as Udimi does.
Heavy Hitter Leads, which is ran by our good friend Rob Fore, is a mass traffic and lead vendor that was launched in 2021.
Rob Fore is a forefront digital marketer that is well known throughout the entire industry.
After being frustrated with different traffic providers, he decided to get into the traffic business himself.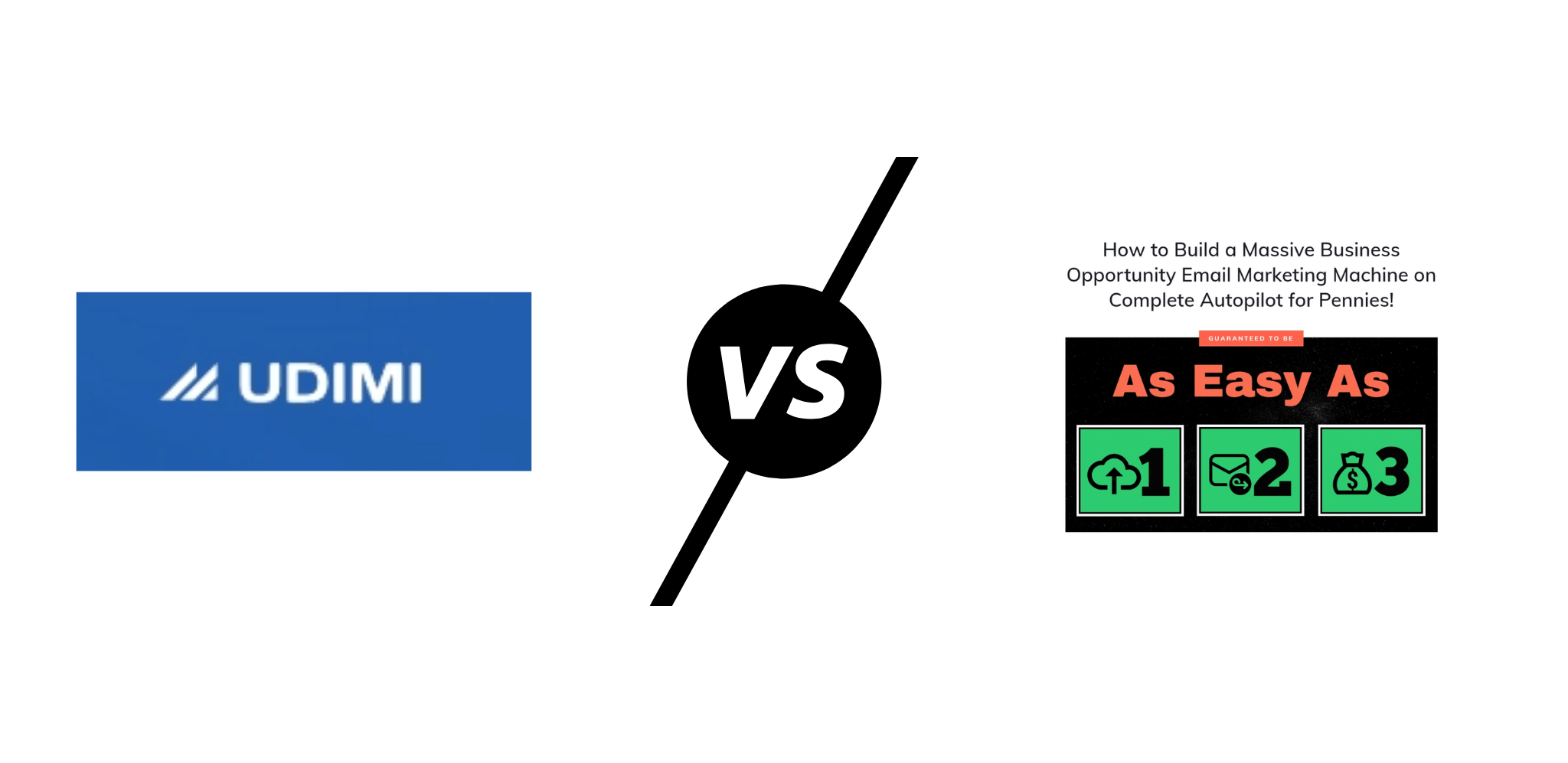 Here's a full Heavy Hitter Leads review you can go through and read to see if you think it is a good Udimi alternative.
These are the main differences we've found between Udimi and Heavy Hitter Leads:
Heavy Hitter Leads is sold by the lead package bought and drips these leads into your autoresponder. Udimi solo ads are sold by the click.
Udimi offers a larger variety of traffic vendors
Udimi is slightly cheaper then Heavy Hitter Leads
The competition is close and you should use your own discretion when making a final decision.
We buy from all of the sources we are comparing Udimi with, and continue to do so.
We vary our advertising budget between Udimi and all the other sources.
Udimi VS Mailbox Secrets
This article is about digital marketing leads, but what if you could generate leads offline?
There is a very underrated and old fashioned form of marketing, that still is one of the highest converting ways to generate leads and customers.
Mailbox Secrets utilizes the oldest form of advertising…
With Mailbox Secrets, you're shown how to generate leads and customers by using the postal mail.
Ryan Allaire has created an incredible system that has helped people scale their lead generation efforts and profits – just by using the mail.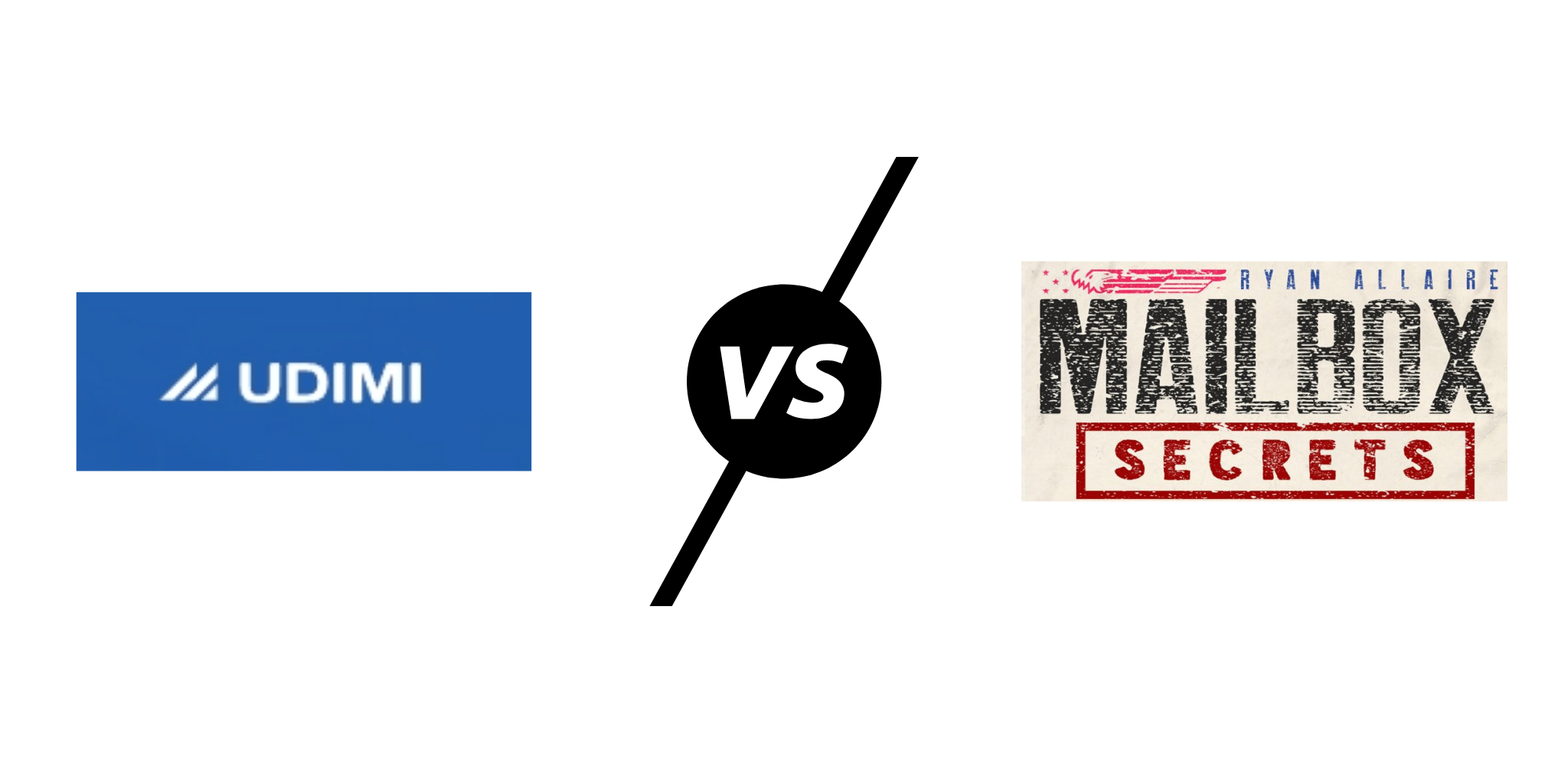 It's hard to compare digital marketing solo ads to advertising with the mail, but here's how they stack up against each other…
Mailbox secrets can be a potential viral way to spread your lead generation efforts quickly, and uniquely
Using the mail gives you a form of advertising that your competitors aren't using
Udimi offers a more mainstream and consistent way to generate traffic and leads
This full Mailbox Secrets review may give you more insights into generating traffic with mail.
Mailbox secrets is also not a traffic source directly itself, but it does teach you how to generate your own traffic instead.
If you want to focus on digital advertising however, then stick with Udimi solo ads.
Support
After using Udimi support on more than one occasion, I can say that Udimi has some of the best support for their customers and solo ad vendors possible.
Udimi has a live chat, email, and messaging support system that allows you to quickly get your questions and concerns answered.
I had an issue with a bad Udimi solo ad vendor on only a single occasion.
The traffic vendor's traffic didn't convert, and I could tell it was bot traffic. (I know leads and traffic reacts to our offers, as we've bought a lot of traffic)
Udimi support immediately and quickly took care of the situation, and got me a well deserved refund.
You do not however want to abuse the support system.
Udimi makes sure they are a non-biased party in all disputes and issues, as they want to be supportive of both parties equally.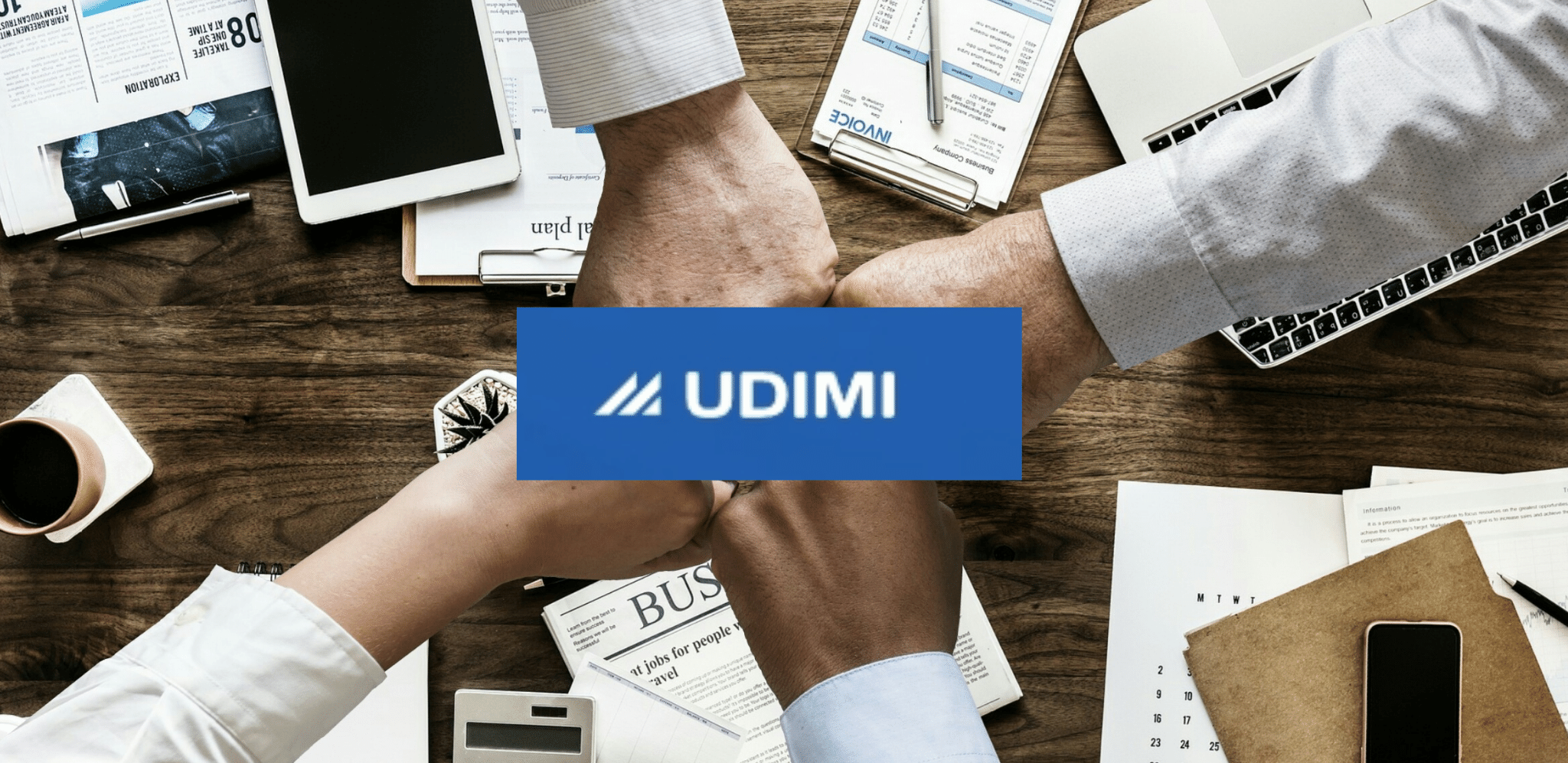 Pros And Cons
Overall, Udimi review has been found to be a good standing quality traffic provider.
However, there are some negative aspects to Udimi that you need to consider.
We want to do a thorough Udimi review, which means we have to go through every detail on what makes Udimi either great, or a dud.
So, here are the Udimi pros and cons. Use your discretion when considering these points, and decide for yourself and your own business – if you believe Udimi will be a good solo ad traffic provider.
Let's go through these pros and cons now.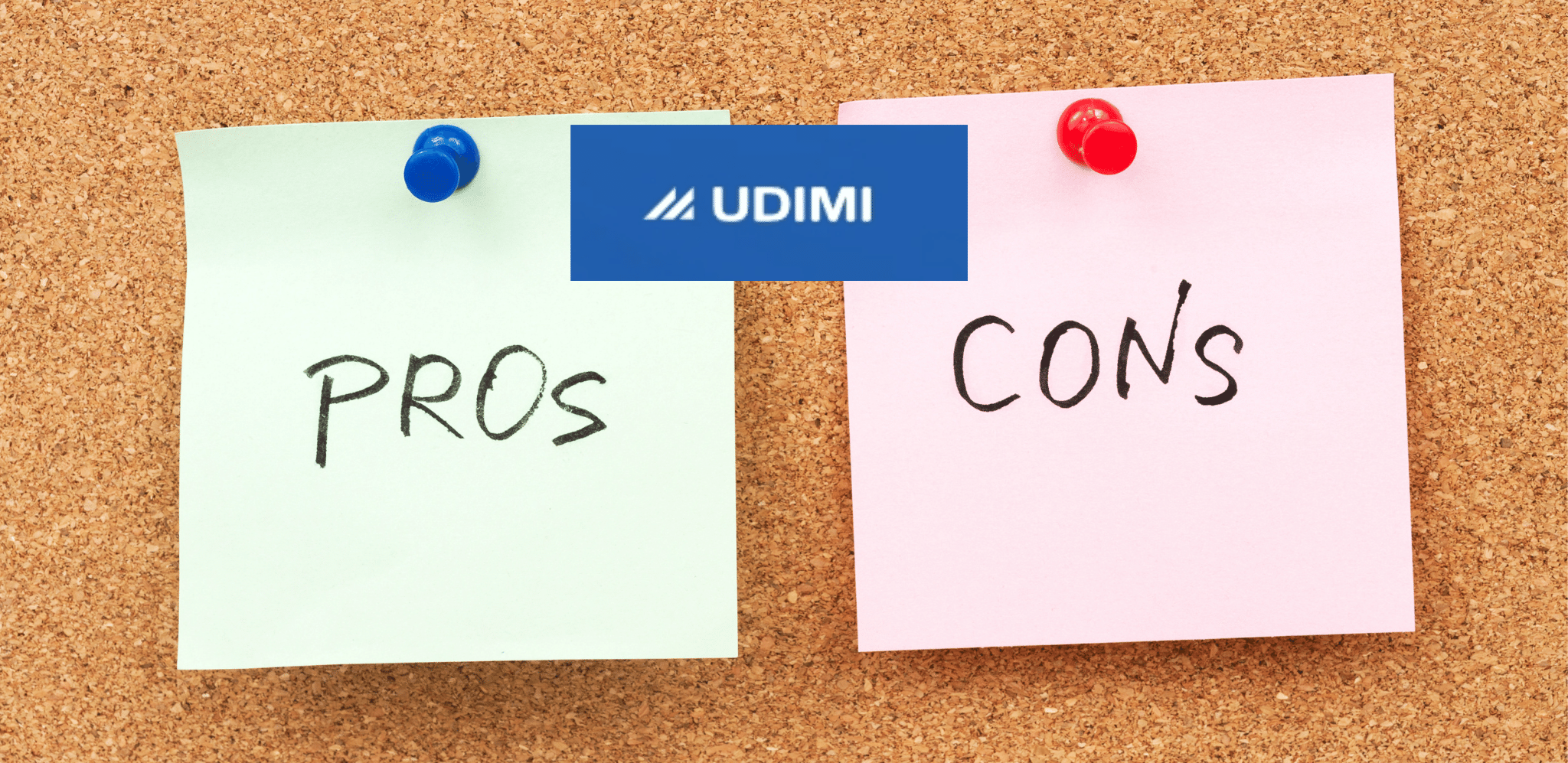 Pros
Here is the full list of Udimi pros you should consider when buying their solo ads:
Udimi is easy to use and user friendly
Udimi offers a variety of solo ad vendors
Udimi has an elite program, Udimi Prime, that has a lot of extra benefits other solo ad providers don't offer.
Udimi is extremely affordable
Udimi has filtered traffic
Udimi has buyer and seller protections in place
These are the most important pros about Udimi.
Cons
Here is the full list of Udimi Cons you should think about before purchasing:
Udimi has a potential for you to choose a bad vendor, although there are very exceedingly few in the network. Even though it's easy to identify and select a good one immediately. It still can and does happen.
Udimi traffic isn't as targeted as social media traffic sometimes. Depending on the niche you are in.
There are only few Udimi cons, because of the utility and benefits of what Udimi can offer.
NEED HELP WITH SOLO ADS? THIS IS FOR YOU.
Our course offers EVERYTHING you need to know get started – plus it's completely FREE!
Udimi Review: Final Verdict
We've found Udimi to be one of the best solo-ads providers in the industry.
While many competitors offer similar quality traffic, for solo ads – Yes, it is true – you can't get much better than Udimi solo ads.
The biggest advantage to using a platform like Udimi for all of your solo ad needs, is the community and the solo ad sellers reputation.
Udimi weeds out any fraudulent sellers automatically, because of the review system and ratings, you can see first hand who truly fails to deliver results for buyers.
Udimi has an A+ reputation in the industry, and has been faithfully servicing the solo ads industry for over a decade.
Solo ads are here to stay, and so is Udimi.
To recap the benefits of Udimi:
Udimi is an extremely affordable traffic alternative for business owners
Udimi offers great traffic and click filtering, and tracking for both sellers & buyers
Udimi has a variety of different solo ad vendors for you to consider
Udimi provides great customer service
Udimi offers a premium solo ad experience
If you're in MLM, make money online, the biz opp niche, affiliate or network marketing, you should especially consider using Udimi as your go to traffic source.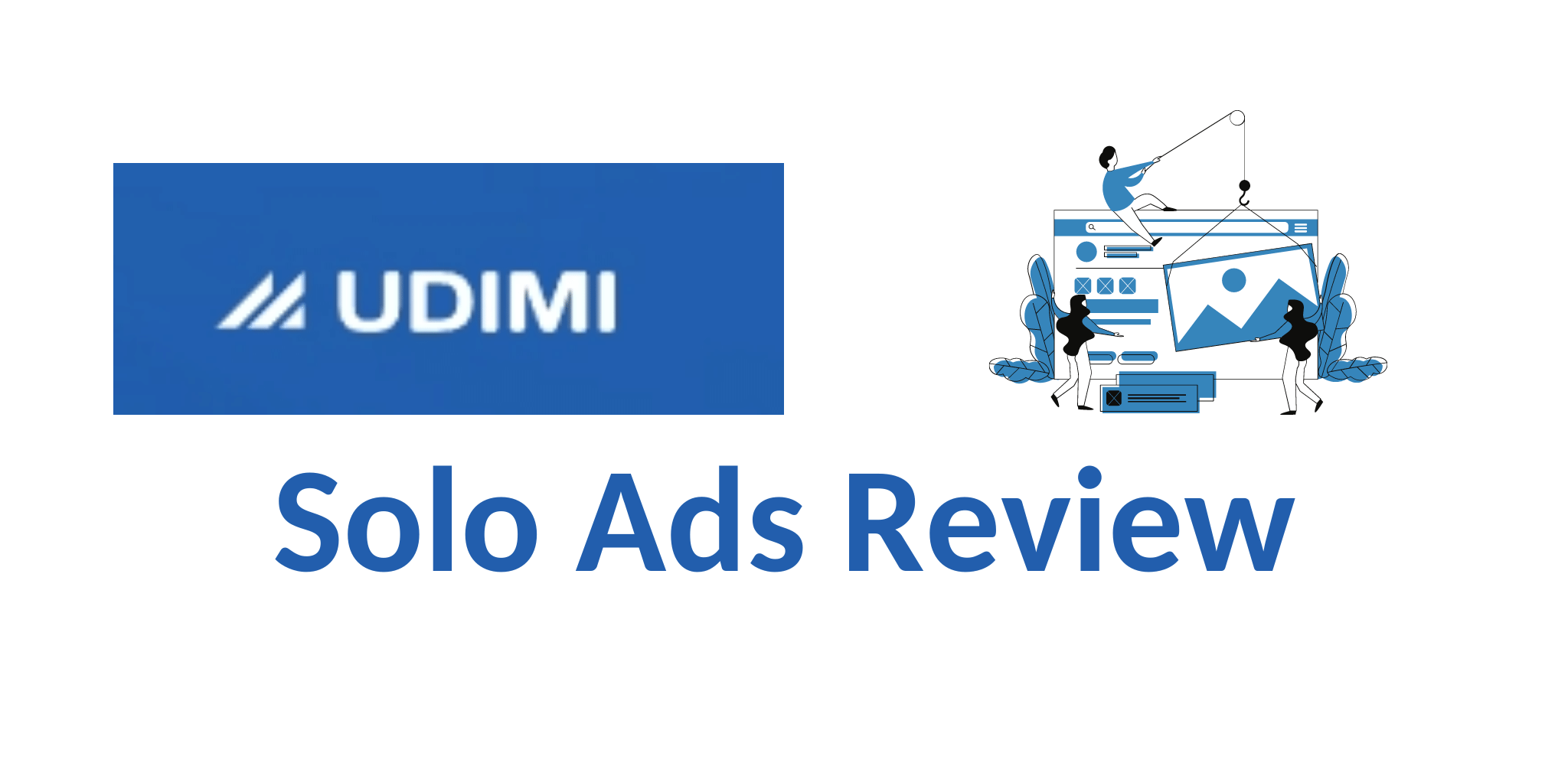 We hope you enjoyed this Udimi review, and consider becoming a Udimi solo ad customer.
If you'd like to become a customer and purchase some solo ads, just go here now and join Udimi for free.
You can learn more about advertising, marketing, and how to make your business more profitable here at EmoneyPeeps!
We really hope this article has been extremely helpful to you.
If you have any questions, don't hesitate to post them in the comments section below or just say hello ????
Sincerely,
Your Friends And Partners
Richard And John Weberg