Thrive Themes Review 2023 (Accelerate YOUR website)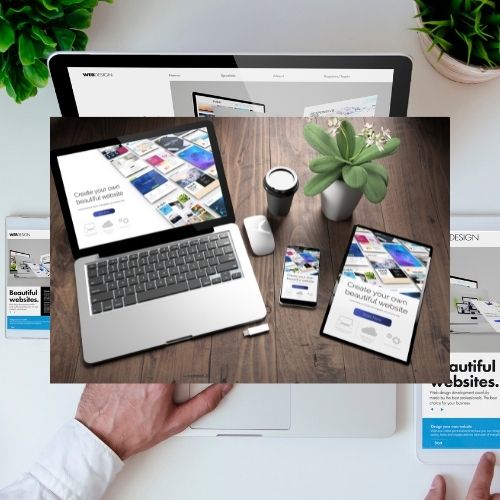 Wanting a true Thrive Themes review? Then, you are at the right place!
The content of your website is what will define your audience and marketing, Thrive Themes will help you create a better experience for them.
We know that because we actually use all of the Thrive Themes products on some of our websites.
We actually know how the Thrive Themes products work and what they will or will not do for you..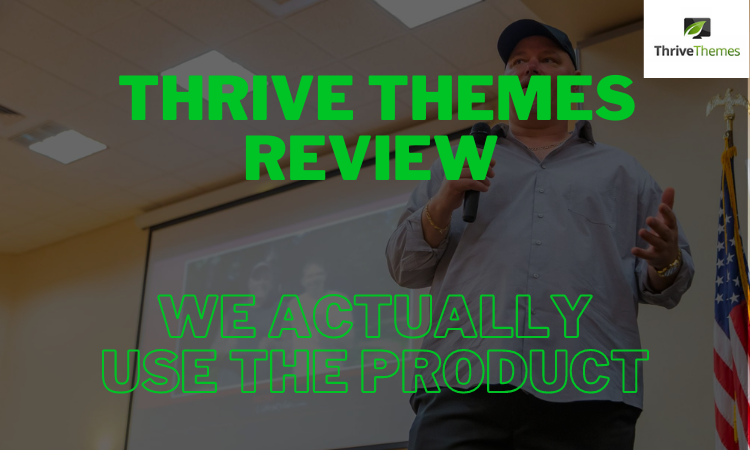 Thrive Themes Review
Thrive Themes has got a perfect suite of products designed for building a complete website/blog online. Thrive Themes products are also conversion focused, meaning they are purposely designed to help you get more leads and sales from your website visitors.
They have made their products completely, point, click, copy and paste easy. All it takes is a little bit of learning navigation within the theme builder software, of what does what, and where. You really can not screw it up.
These are Thrive Themes Core products:
Thrive Theme Builder
Thrive Architect
Thrive Leads
Thrive Ultimatum
Thrive Optimize
Thrive Automator
Thrive Apprentice
And More..


Thrive Themes is truly an amazing suite of products, all designed to help you build your web presence online, with speed and efficiency. Very user friendly.
Can Thrive Themes Be Used On Non-WordPress Based Websites?
Thrive Themes products were created for WordPress based websites. So if your not planning on installing WordPress on your website hosting, you will not be able to use Thrive Themes or any of their products.
You'll need a self-hosted WordPress website to use Thrive Suite, meaning you have your own domain name and web hosting and have installed WordPress.
It is easy to install WordPress on your website, it is just a couple of clicks.
What Is Thrive Theme Builder?
Thrive Themes Builder is a full-fledged WordPress theme and site builder—with drag and drop, front-end customization power— that's been broken free from the traditional WordPress framework to give you unparalleled control over your site.
Thrive Themes builder allows you to easily and visually create or modify header, footer, blog post templates, sidebar, page layout, category pages, search pages, 404s, etc.
Thrive Theme Builder has a built in site wizard that literally walks you through creating the structure of your website/blog in minutes.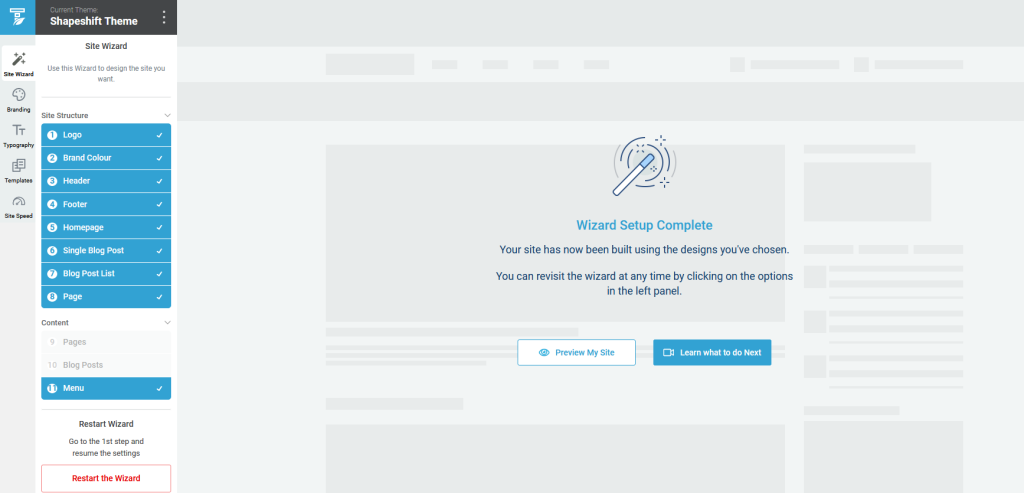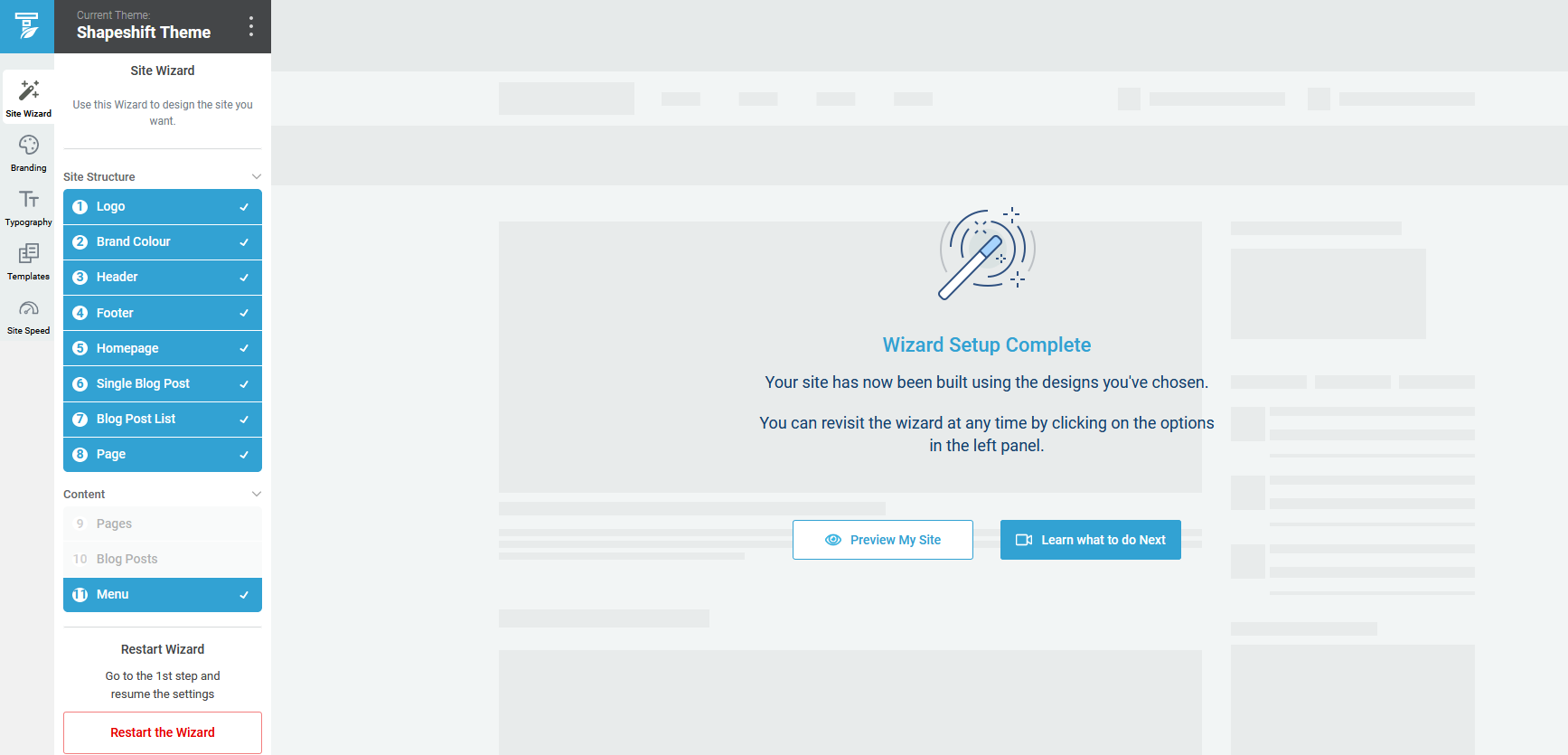 The whole website/blog structure set up is literally done by a few clicks of your mouse. You can also restart the wizard at any time or simply make edits to any section very easily any time you want.
Thrive Companion Themes – Site Templates
The Thrive theme builder product also comes with companion themes -site templates. So there is no worry of having to design every element of your site if you do not wish.
These are the templates that come with Thrive Themes and that they recommend to use with their theme builder for maximum performance, speed and compatibility.
Meet Shapeshift
Sleek and professional design, Shapeshift is the perfect starting point to build a modern brand that grows with you.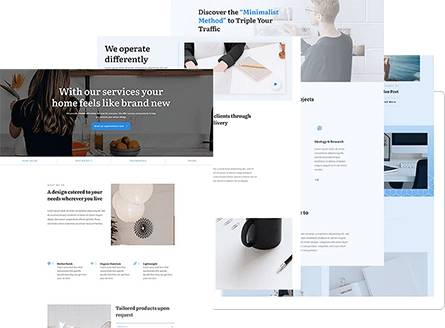 Meet Ommi
Warm, charming and inviting, Ommi is perfect for building a personal brand that makes your audience feel right at home.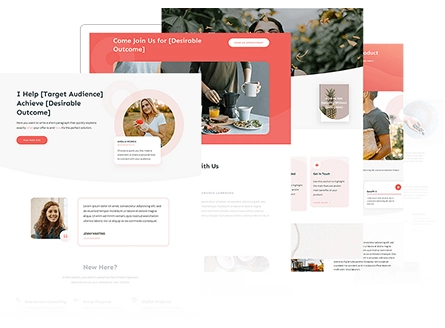 Meet Kwik
Clean and ridiculously fast, Kwik is perfect for building a stunning website that's light on trimmings and heavy on speed performance.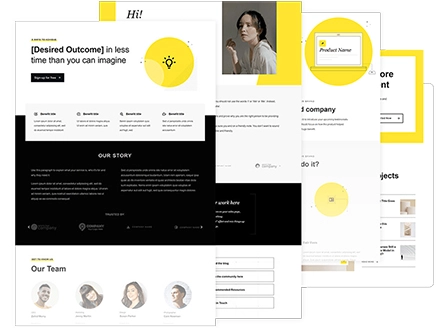 Meet Bookwise
Meet the new member of the family. Bookwise is a deep rich template perfect for getting deep into subjects and sharing them with your audience.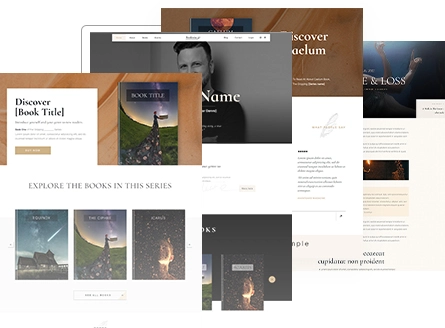 Once your site structure is set up you can then move on to adding content to your new website/blog.
Thrive Theme builder also has something called Page blocks which are pre-designed page sections you can drop into a page with one-click. They'll match the overall look an feel of your site and will automatically match your brand color and design!
So when you want to drop in more content on a page it is literally drop dead easy..
What Is Thrive Themes Architect?
The Thrive Themes builder product integrates directly with Thrive Architect seamlessly. The two products together are a powerhouse of simplicity that allows you to truly architect a high converting website/blog without knowing a lick of coding.
The Thrive Architect editor, follows one simple idea. "click-to-edit" If you want to change something, you click on it and you'll see your edits instantly. If you want to move something, you click, drag and drop it.
It has removed all of the obstacles between you and building the high converting content you want.
With Thrive Architect, you gain the ability to visually build content and all the custom single-instance pages needed on your website — no coding necessary
You can also replace a dozen plugins thanks to conversion focused elements, built right into Thrive Architect. Includes infinitely customizable buttons, testimonials, countdown timers and lead generation forms that integrate with your favorite email marketing tools.
Thrive Themes products allow anyone regardless of past experience to quickly and easily build a full website/blog…Yet powerful enough to scale it into a million dollar business.

Slack – Thrive Automator integration
You will happy to know if you have a marketing team, and your preferred method of communicating with them is by using Slack, that it now integrates seamlessly with Thrive Themes automator plugin.
With this integration, you can now receive Slack notification messages whenever something happens on your WordPress website such as:
When a user comments on your course built in Thrive Apprentice
When a new account is created
When a new lead requests a quote through one of your forms
When a post is published (or updated)
When a user role is added to a user
And so much more…
Thrive Themes Student Case Study
Seely Clark, our master trainer here at EmoneyPeeps is currently taking students through our courses and is building out a brand new website using Thrive Themes with our students.
Yesterday he walked students through the Thrive Themes wizard with students live and set up some of the basic pages of their new sites.
There may not be much content on them yet, but there will be as they get built out.
Also the images and content will change as well. Basic structure is up, and only took him and the students minutes to do.
He also took one of his really old sites, SeelyClark.com and switched out his old theme builder for Thrive Themes.
You can bookmark this blog post that your on now and come back weekly to it. Simply click on the link again and view the progress of this site over time.
I have also built out completely two of my own sites with Thrive Themes builder richardweberg.com and RTEP.
How would you like to join one of our thrive theme classes and get to grips with the awesome website builder?
Thrive Themes Vs Elementor
Now as we have stated at the beginning of this post, we have Thrive Themes installed on several of our websites, but on the website you are on now EmoneyPeeps, we have Elementor installed.
So from a true standpoint of using both product suites, we can honestly say the biggest difference between Thrive Themes and Elementor is…
1. Ease of Setting up your website structure – It is more straightforward with the Thrive Themes wizard. Editing your site structure at any time is a whole lot easier as well, it basically is just a click of a button.
2. Thrive Themes Suite has many more plugins (products) – There are plugins to build opt-in forms, blog subscription forms, limited time campaigns, quizzes, images, online courses and so on. You use and activate what you need.
3. Thrive Comments Plugin – Exclusively available to Thrive Suite customers – has collected all the most addictive elements of social media and community forums and added them to your WordPress comments, creating an irresistible channel for your audience to interact with your site.
4. Thrive Themes products – Are all conversion focused to help you get more sales faster.
5. Thrive Apprentice – You can create and sell online courses, without the need to spend anymore money on other software. Thrive Apprentice makes course creation fun and easy, with no worries of integration issues.
By having different plugins within the same Thrive brand you can make sure that all the plugins are a 100% compatible with each other and no matter how many of them you use, they won't cause any conflict, something that is otherwise common for WordPress plugins.
Elementor you need to add several other plugins to be able to do the same things, and this can be confusing to novice or beginner website creators. And you may not know which plugins conflict with each other, takes a bunch of research.
Elementor also has a lot more bloat and slows down our site in comparison to our site speed we have with our other sites that have Thrive Themes installed.
We are NOT saying we do not like Elementor or that it should not be used, it is an excellent website/blog builder. We just feel it is more for advanced users, who want to have even more control over their designs and have some knowledge of conversion tactics and coding.
Click on the images below to learn more about each product suite and compare them.
Explore Elementor Features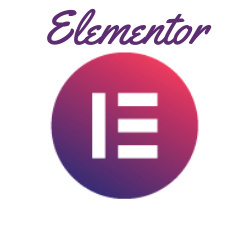 Explore Thrive Themes Features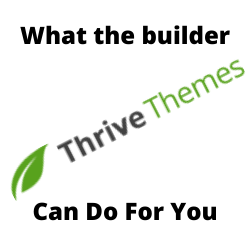 Thrive Themes Pricing
How much does Thrive Themes cost?
Thrive pricing includes being able to install Thrives product suite on 25 websites, more than that would require another paid subscription or agency license. Thrive Themes is definitely worth it!
Thrive Suite – Quarterly
$99
Thrive Suite – Yearly
$299
Thrive Themes vs Elementor Pricing
Compared to Thrive Themes above, the cost of Elementor Pro is:
$49 yearly for 1 website
$199 yearly for up to 25 websites
$299 yearly for up to 100 websites
$999 yearly for 1000 websites
All in all, they are both fantastic website/blog builders!
Thrive Themes FAQs
Do I get all Thrives Themes plugins (products) with their pricing or do you have to buy all separately?
Yes you get all of them, you do not have to buy their other plugins (products) separately.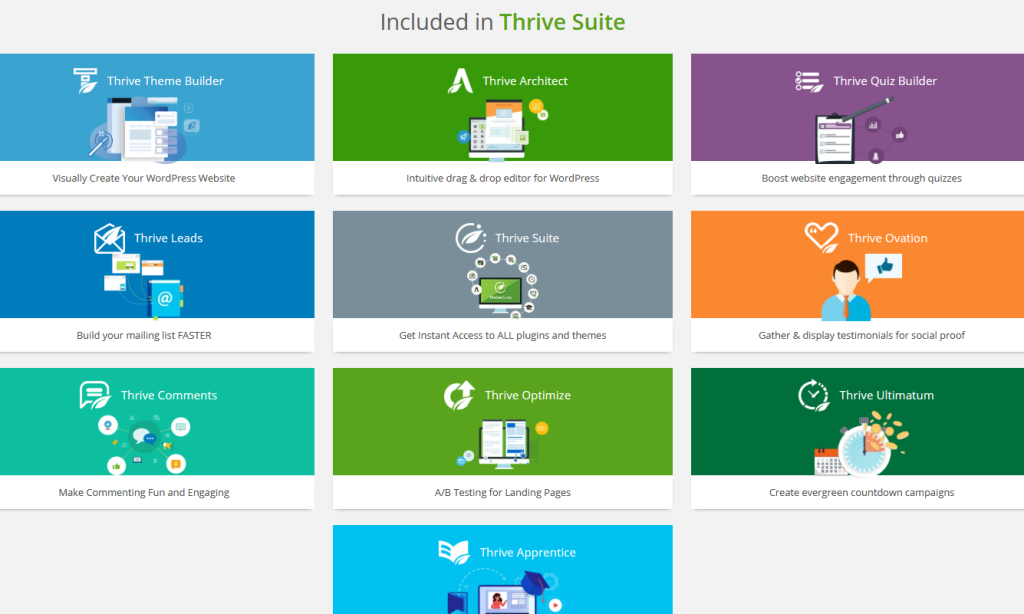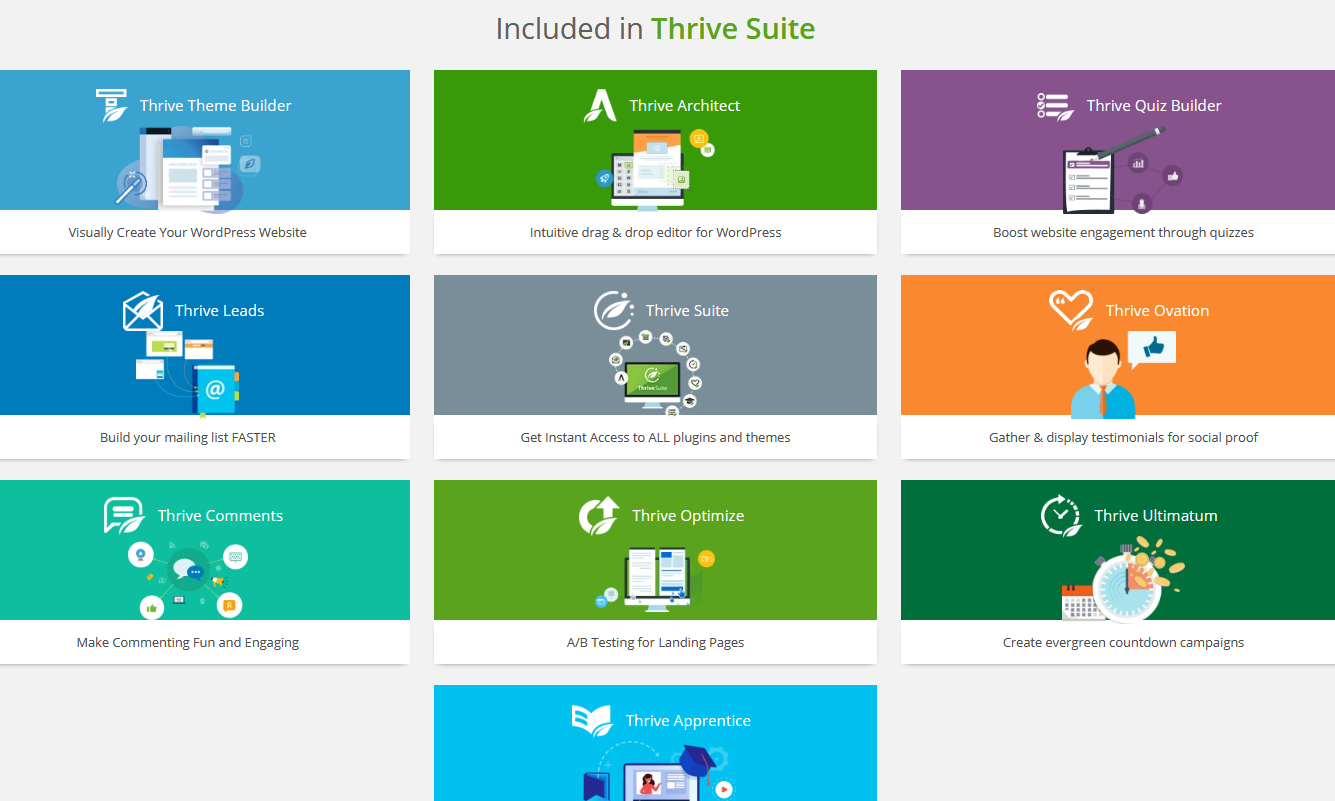 Does Thrive Themes Work With Autoresponders?
Pretty much all reputable autoresponder services.
Thrive Leads has direct API integrations for the most popular email services. In addition, you can use it with any system that creates an HTML signup form, opening Thrive Leads up to hundreds of possible integrations.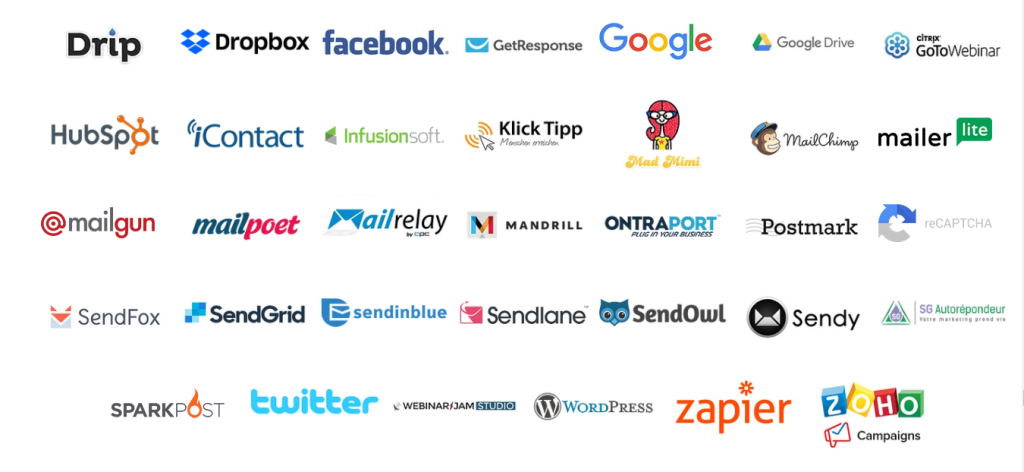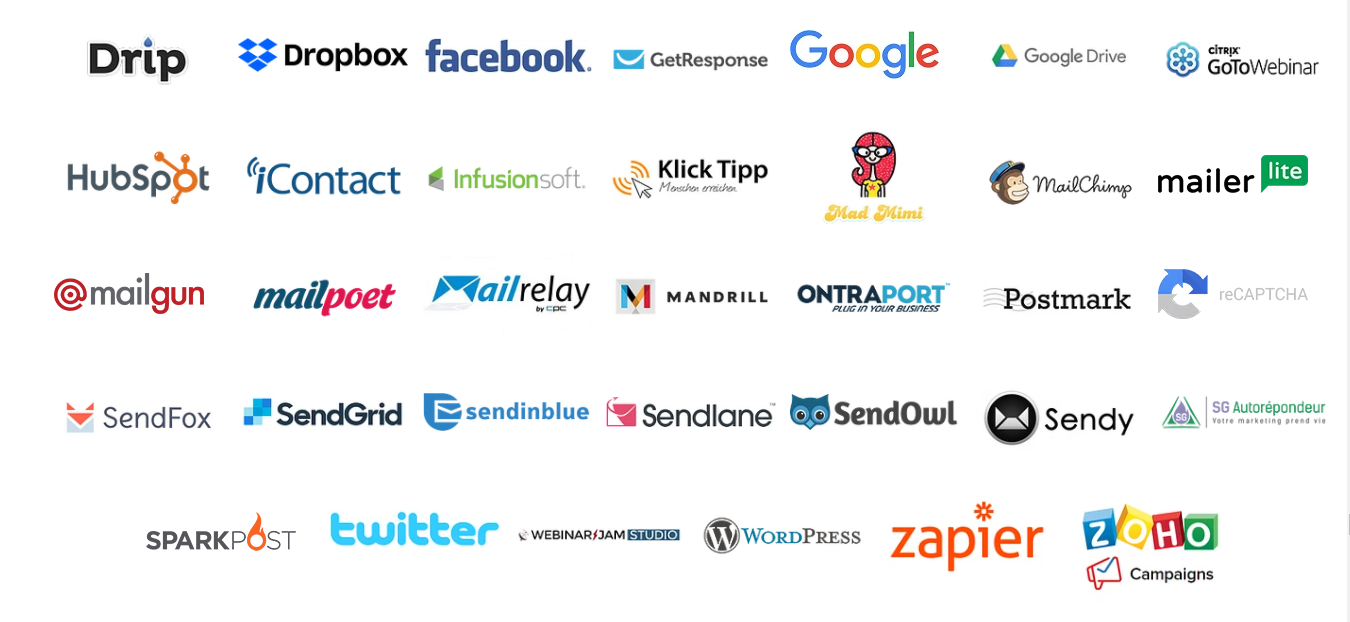 Can You Create Lead Capture Pages Using Thrive Themes?
With thrive leads plugin you can pretty much build every type of lead capture page you desire to maximize your conversions. Click here to learn more
ThriveBox (PopUp Lightbox), "Sticky" Ribbon, In-Line Forms, 2-Step Opt-In Form, Opt-In Widget, Screen Filler Overlay, Content Lock, Scroll Mat, Yes/No & Multiple Choice Forms

Are There Any Thrive Themes Videos or Tutorials?
Yes, absolutely! Thrive University- an entire library of in-depth training material, focused on helping you create from scratch highly optimized conversion focused websites/blog.
Thrive Themes Refund Policy
If, for any reason, you don't like Thrive Suite, you can get a full refund anytime within 30 days after your first purchase.
Thrive Themes Review: Conclusion
Over the years we have built many websites and stand alone WordPress blogs, some of them we have created from scratch and others we have used a website/theme builder to create them.
In our expert opinion after doing it both ways, If your going to create your own sites, these website/theme builders are an absolute must.
They will make your job 1000 times easier and get you more leads, conversion and sales faster then you could ever do with out them.
We hope you found this Thrive Themes review helpful and you walk away from it knowing how to launch your next WordPress based website project with ease.
Please leave your comments below if you have any questions, or just say hi.
Sincerely,
Your Friends And Partners
Richard and John Weberg