Liquid Web Review 2023: The Best Web Hosting Provider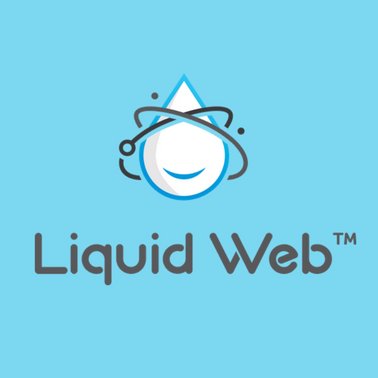 Arguably the best hosting company you can use for secure and reliable web hosting, is Liquid Web.
We're doing this Liquid Web review 2023, specifically because of the experience we've had being Liquid Web hosting customers.
We have had a dedicated server with LiquidWeb for over a decade now, and our website EmoneyPeeps.com, which you are reading this article on now is hosted on that dedicated server.
Additionally, from every peer reviews we've gone through, we found that Liquid web is among the best hosting companies in the industry.
The Liquid web company is located in Lansing Missouri, in which they've been in business for over 25 years.

What Is Liquid Web Hosting?
Liquid Web is a complete fully managed hosting company that has hosting services that will meet your needs regardless of the business you have or industry you are in.
Whether you need dedicated hosting, cloud hosting optimized for eCommerce, or managed wordpress hosting, Liquid Web has the right service for you.
Currently Liquid Web has 10 global data centers and serves over 45,000+ customers in 150+ countries. They have 500+ staff on site in total throughout their locations.

Liquid Web is by far one of the most stable hosting solutions you can find. They additionally have an A+ rating with the BBB.
"Web hosting is the activity or business of providing storage and access for websites."
Hosting is a huge part of building a successful online business.
Our FREE course offers you the opportunity to work with us and take those steps to buying a domain, setting up hosting and building an online empire..We can help you get started..
What Does Liquid Web Do?
Liquid Web is a hosting service provider that allows individuals and organizations to make their website accessible on the internet.
A web host, or hosting provider like Liquid Web, is a company that has servers connected to the internet where they store the files that make up a website.
When a user types in a website's URL (Uniform Resource Locator) into their browser, their computer sends a request to the server where the website is hosted, and the server sends back the files for the website to be displayed in the user's browser.

Liquid Web is a fully managed hosting provider offering reliable and highly-performant virtual private servers, dedicated servers, HIPAA compliant hosting, Enterprise-Grade VMware Hosting for SMBs, and private cloud hosting servers with 24/7/365 Support.

If you want to get hosting with Liquid Web, here are the 3 easy steps to follow. 
Go to their site now and decide which of the hosting packages available are right for you. (Click Here) If you need help deciding, one of their specialist will be glad to help you through their live chat feature, or you can call them directly for help.
Click on order now, put in your payment information, and after purchase goes through your hosting is available for use.
Put in a support request they will help migrate any current websites over to their new servers.
The process to get quality web hosting from them is exceedingly easy to follow.
Of course, before you decide which web hosting package you want, you should make sure you are matching up your needs with what each package provides.
For example… If you have a WordPress based website, then you should consider getting the Liquid Web Managed WordPress hosting. It is serviced and provided through their Nexcess brand.
Nexcess is part of the Liquid Web company, and provides for clients in need of smaller hosting packages.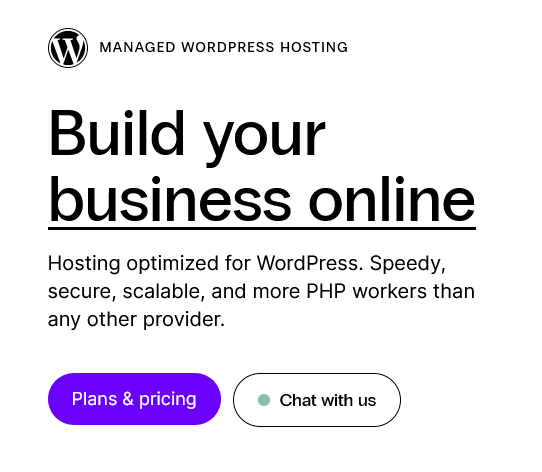 Pricing
With the pricing and packages you'll see further down below, you'll notice these are very different from one another. Why is this?
LiquidWeb makes sure that their pricing matches the kind of hosting that their clients require.
Larger servers with larger data allowances of course have a higher cost associated with them.

While customers who need less, have more affordable hosting packages available to them.
They want to make sure the package matches what is needed by their clients.
Each hosting package has levels to it's cost.
Liquid Web has affordable hosting packages for those customers who need less data, security, and speed – while having higher priced packages for those who want those features increased or have bigger demands.
There are also Liquid Web add-ons that can be included in your hosting service.
Each of these add-ons allows you to improve your Liquid Web hosting even further & get even better support.
The lowest cost for add-ons is around $15 while the highest for some top tier scaled up add-ons can be $1,000 or more depending on what you need.

Plans & Web Hosting Packages
Liquid Web has every hosting plan that you'll need regardless of your business type.
They want to serve every size of business while remaining affordable.
You'll find that which ever Liquid Web package you choose to invest in, you'll have a quality zero downtime hosting experience.
We've tested Liquid Web's servers by sending masses of traffic to multiple websites we have on our dedicated servers.
Regardless of how much traffic we send, our site speed and uptime always remains consistent. They can support any volume of traffic.
All liquid web hosting packages include redundant (mirrored servers).
This means that if your server goes down for any reason, an instance of your websites will transfer over to a server that is up, automatically.
Liquid Web offers the following kinds of hosting solutions, for current pricing click on the image below: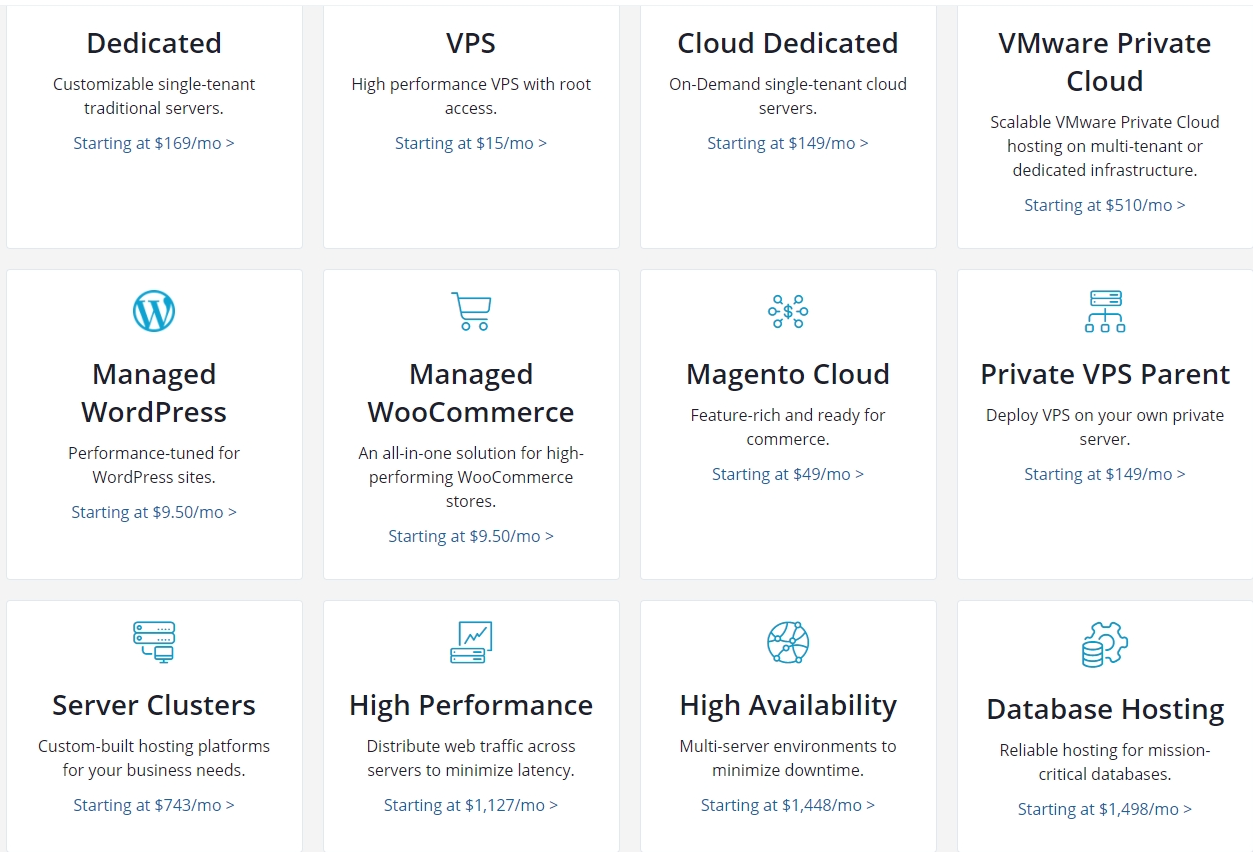 Dedicated Servers
Managed dedicated servers offer high-performance and locked-down security for any website, app, etc.
When you have a business that you prioritize function, speed, and large amounts of data available to be stored – dedicated servers are the way to go.
We personally have chosen to use one of their premium dedicated server options to host our various business websites.
Pricing for Liquid Web Fully Managed Dedicated Servers starts at $169 per month.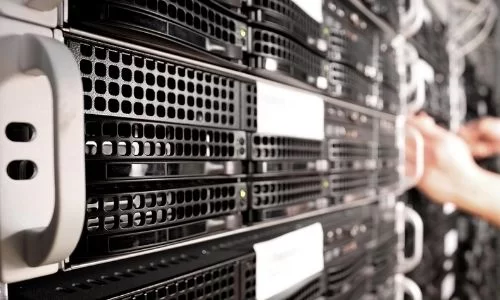 Learn More Here About – Liquid Web Dedicated Hosting Options
Shared Web Hosting
Does Liquid Web offer shared web hosting?
No, Liquid Web does not offer shared web hosting, which is generally used by individuals who are trying to get by on the barest of minimums and cost.
Having a website on shared hosting, simply means that there are multiple other people's websites that will be on the same server as yours.
The biggest downfall most users face with shared hosting is that if any one site over loads the server, all of the websites will go down.
And it happens more than you might think..
We do not recommend using shared hosting no matter how small your site is, trust us, we have been there, and done that, and it was not a pleasant experience to say the least…
If you want a more affordable Liquid Web hosting option you can take a look at liquid Web's VPS hosting option, it starts at $25.00 monthly.
Learn More Here About – Liquid Web VPS Hosting Options
Web Cloud Hosting Servers
Cloud Dedicated Servers combine the processing power and resources of a Dedicated Server with the provisioning and flexibility of a cloud platform.
Cloud servers are secure and reliable, as well as load balancing to conserve resources. You can optimize and scale at any time for peak performance despite increasing traffic.
We've found that Cloud servers can be slightly less reliable then traditional Dedicated servers, however their usability and balances of resources used by the user can be better in some cases.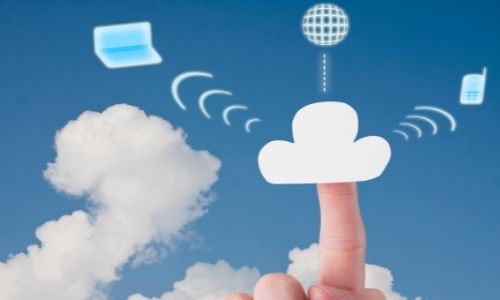 Pricing for Cloud Dedicated Servers starts at 149.00 per month. VMWare Private Cloud Hosting starts at $510 per month.
Learn More Here About – Liquid Web Cloud Hosting Options
Liquid Web VPS
Liquid Web offers fully managed, cloud-based virtual private servers (VPS). These web hosting solutions are often used for reliability and powerful root access.
Their VPS hosting oftion will provide you with the control of a dedicated server and the flexibility of cloud hosting.
Pricing for VPS hosting starts at $25 per month and can be scaled up as needed.
It also does include cloud vps hosting. Tab that and not nps.
Learn More Here About – Liquid Web VPS Hosting Options
WordPress & Ecommerce
Liquid Web has a branded company solution called Nexcess that provides Fully Managed Woo-commerce Hosting, Fully Managed WordPress Hosting, and Fully Managed Magento Hosting plans.
This means that if you're using WooCommerce, Magento, WordPress, or plan on being an eCommerce brand – Nexcess dedicated hosting will be a great solution for you.
Nexcess was specifically built for hosting these 3 main platforms.
Included with Nexcess eCommerce hosting, you will get a StoreBuilder wizard to guide you in launching your business, and have membership site plugins readily available on upgrade.
Nexcess servers have the same excellent scalability, security, speed, and support, as liquid Web.
Pricing For Ecommerce and WordPress hosting starts at $13.30 per month.
Learn More Here About – Nexcess Hosting Options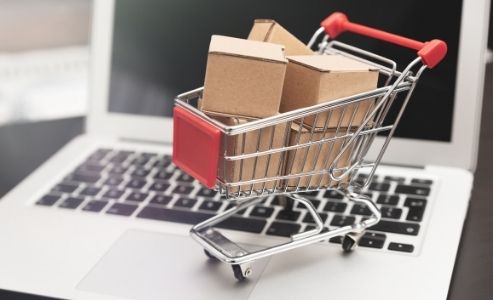 Web Enterprise
When you're ready to take your hosting experience to the top level of security, speed, storage, and usability – get Enterprise hosting. (The details matter)
As enterprise hosting is often more complex, so is the task of managing it. Liquid Web will partner with your IT team to design a hosting solution for your business challenges, and free your staff from the the task of having to manage it.
You'll have a single point of contact, and your dedicated account manager will work with Liquid Web's dedicated Enterprise Hosting teams to build, test, and deploy your hosting environment.
Liquid Web enterprise hosting is one of a kind and is an example of true professionalism.
Pricing for Enterprise Web Hosting depends on your needs, and will have to be found by requesting a quote.
As you can see, we wanted to feature all the plans on offer, to make this Liquid Web review as in-depth as we could.
Web Hosting Add-Ons Review
This company makes sure to take care of all customers hosting needs.
Liquid Web decided to create optional hosting add-ons that you can upgrade your hosting with.
Regardless of the hosting package you have with them, you can pay for and have any of the following hosting add-ons applied to your current or future hosting package.
Support is quick to upgrade your servers and apply and purchased upgrades as soon as you make the purchase.
If you have any particular verified web hosting needs – such as needing exceptional website speed – read through the add-ons now. And yes, you can get email hosting.

Website Storage & Backup Add-Ons
Some companies & small businesses need additional data storage above their other needs.
If you request or need additional storage that Liquid Web's generous hosting packages don't already provide, you can upgrade your storage for a small additional fee at any time.
If you care about having back up data for all of your websites and applications, this is where Liquid Web backup add-ons could be a great choice for you.
Having back up copies of your data can mean the difference between losing everything you've built on your website/platform or keeping it safe and sound.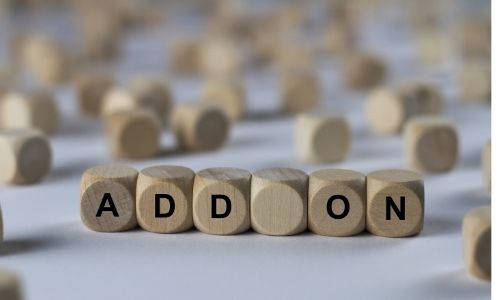 Website Security & Compliance Add-Ons
Dependent on the industry you're in, you may be required to put certain safety protocols in place or meet specific compliance laws.
If at anytime you feel like your storage of data is at risk of breaching any compliance in your industry or it may not meet security laws, take a look at the add-ons our reviews provide.
It's better to be safe then sorry!
Performance Add-Ons
If you're concerned about the speed and loading time of your website, you may want to consider getting a Liquid Web performance add on.
From our tests, Liquid Webs basic packages meet all speed and loading times requirements.
You may own or operate an SEO company that needs maximum speed in order to rank, this is where you may consider a speed increase in your websites loading time.
Premium WP Plugins Add-Ons
LiquidWeb & their support has some of the best WordPress plugins available in the market.
You may be considering having the best performing and easily usable WordPress site possible.
If you want customization and usability, take a close look at their premium WP plugins and see if they have any that meet your wants or needs.
Email Add-Ons
You may want to have special email capabilities provided by your hosting company.
Liquid Web makes sure to offer many email add-ons to enhance your hosting experience.
Often businesses and professional entities need quality email hosting in order to have good email deliverability.
Consider taking a look at the email add-ons they have available.
We put all of our own websites entire email functions on its own dedicated server.
Learn More Here About – Liquid Web Add-Ons And The Options Available
Pros And Cons
This company has always been the best hosting company we have ever used.
However, it's not the perfect company.
While Liquid Web has a variety of ways they ensure their service is secure, speedy, scalable, and safe – there are a few small downsides of working with them.
Here's the full list of pros and cons for Liquid Web.
We've tested these pros and cons to be accurate, as we are a long time customers. (We've also tested and used 5 other leading hosting providers over the past 10 years)
Liquidweb has always came out on top!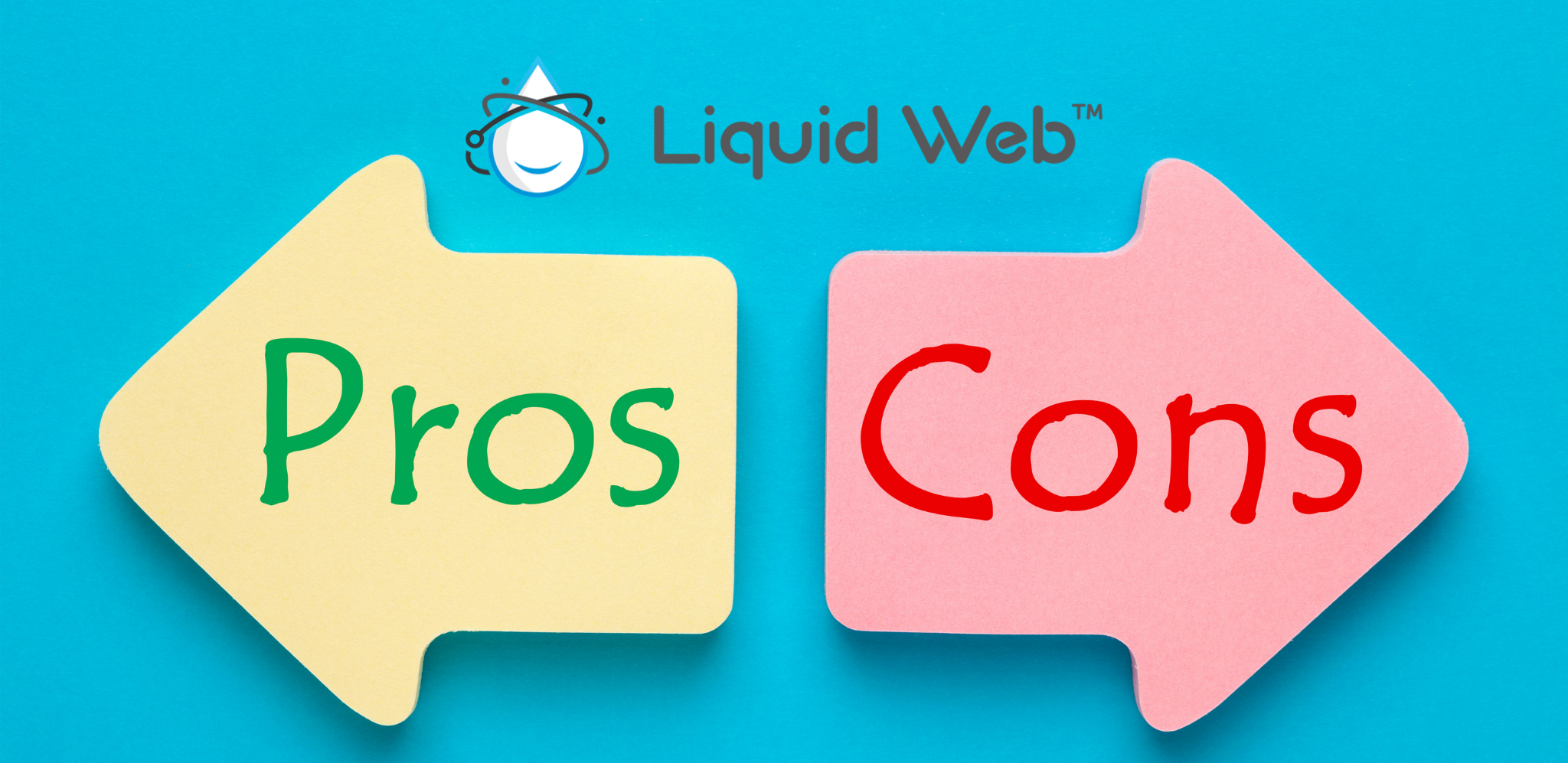 Pros
100% Uptime Guarantee.
Premium support available 24/7 that answers the phone and live chat within 59 seconds – within 59 minutes for support tickets.
HIPPA and PCI Compliance. This company prides themselves on provides compliant and secure hosting for all users.
Built for every day users. All of their web hosting is fully managed. This allows you to spend more time managing your business or passion.
Redundant And Mirrored Servers. If you server ever may fail, your data and information will be instantly propagated and safe on another instantly.
10 State of the art data centers.
Managed VPS Hosting.
Managed Dedicated Servers. 
Free Website Migration. They will transfer your website to their servers free of charge.
Cons
Higher Prices Than Most Hosting Providers. However, these higher prices come with a much better hosting service and uptime guarantee that can't be matched elsewhere.
Liquid Web's Web Hosting Can Be More Advanced For Some Users. Although, they will migrate your website onto their servers for you. However, Anytime we have needed help, support has been there for us.
Overall the pros of Liquid Web's Hosting far surpass any small cons that it may have. This is why we personally have been loyal Liquid Web customers for over a decade now.
In the 10+ years that we've been customers, we've never had a single issue that Liquid Web couldn't resolve.
However, if you want to see how Liquid Web compares to other hosting companies, then keep reading on.
Liquid Web Hosting Compared To Other Companies
Liquid Web's among the top web hosting providers available throughout the world – with fantatsic support.
Even while it is arguably the best hosting company online, there are a few competitors that come close to comparing.
If you're looking for a potentially more affordable web hosting option, these may be an option for you.
Always remember that while some other hosting providers may be cheaper, your sacrificing the security, speed, and scalability of better options.
Here is the full list of competitors that you could consider using.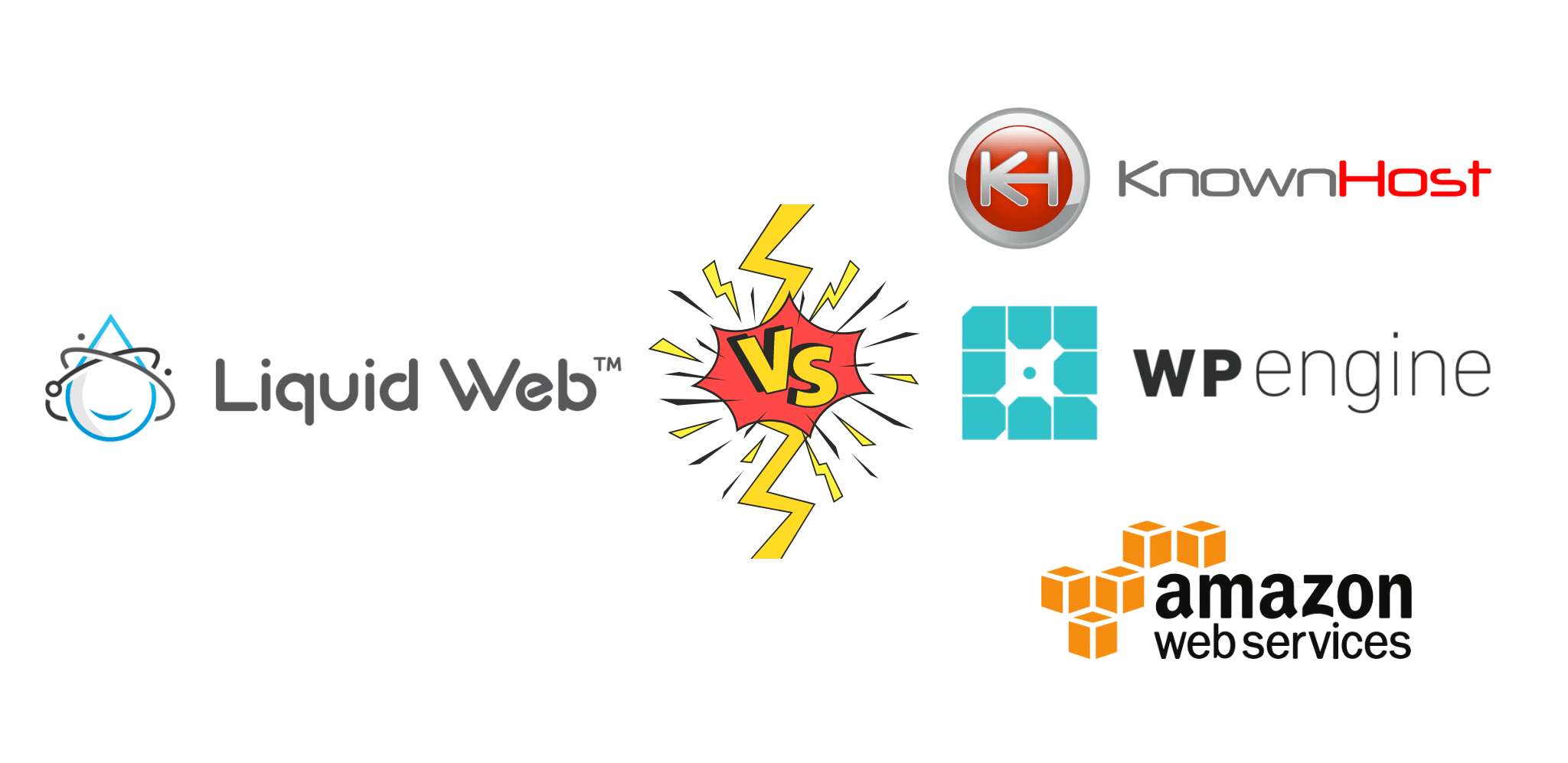 Liquid Web VS KnownHost
Among the best hosting services that can compare to Liquid Web, KnownHost is the best next affordable option.
KnownHost has been in business for 17 years and is no newbie to the hosting industry.
They also server customers in over 150 countries and have elite support. Even though their support is fast and excellent, they have no phone support, it is by live chat or support ticket only.
The downside of KnownHost is that it's web hosting services are not nearly as extensive as to what Liquid Web's support and web hosting provides.
.Here is the full list of differences between Liquid Web and KnownHost. 
KnownHost is more affordable. If you want to simply get your website up quickly and easily, then maybe you should consider using KnownHost.
KnownHost has a more local feel and culture. KnownHost is a much smaller size business then Liquid Web. This comes with both pros and cons.
Liquid Web has better security, speed, upgrade options, storage capability, and scalability. As Liquid Web has been established for almost 10 years more than KnownHost, they are a much more established hosting provider with more resources at their disposal.
LW hosting is fully managed. This means that Liquid Web will be responsible for updating PHP, domain servers, and every other responsibility that you normally have to take care of.
We find Liquid Web to be a much better website hosting provider then KnownHost.
But, if you're on a budget and want an affordable quality solution – take a serious look at our KnownHost Review.
Click Here To Learn More About – KnownHost Hosting Services
Liquid Web VS WP Engine
Since 37% of all websites in the world use WordPress – it's no wonder WP Engine takes a chunk of customers out of the marketplace.
Even with this being considered, credit Liquid Web counters WP Engine with its Nexcess competing offer.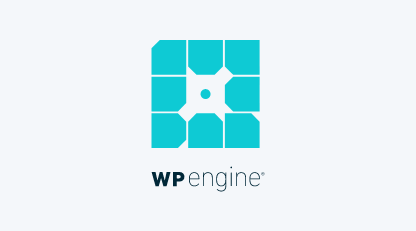 While WP Engine should only ever be used for hosting a WordPress site, let's compare these these hosting services and see who stand outs.
Both Nexcess & WP Engine Offer WordPress Hosting. Yes, both of these companies have a strong offer in the marketplace. Liquid Web wanted to take a similar part of the marketplace as WP Engine for themselves, so they created Nexcess as an equal competitor.
LW Has Redundant Servers And Can Be Fully Managed. The one important advantage and edge Liquid Web has, is the redundant servers and fully managed service they provide to customers. Again and again LiquidWeb pulls ahead because they've figured out how to provide for customers more than anyone else in the marketplace can.
WP Engine Has Managed Strictly WordPress Sites Longer. The one small advantage that WP Engine has is that it has been developed strictly for WordPress hosting. While one may say that Liquid Web is a better hosting company by almost every standard – they haven't specialized in WordPress Hosting quite as long as WP Engine has.
Click Here To Learn More About – WP Engine Hosting Services
Liquid Web VS AWS
2 of the largest high quality hosting providers go head to head in a battle… Who wins?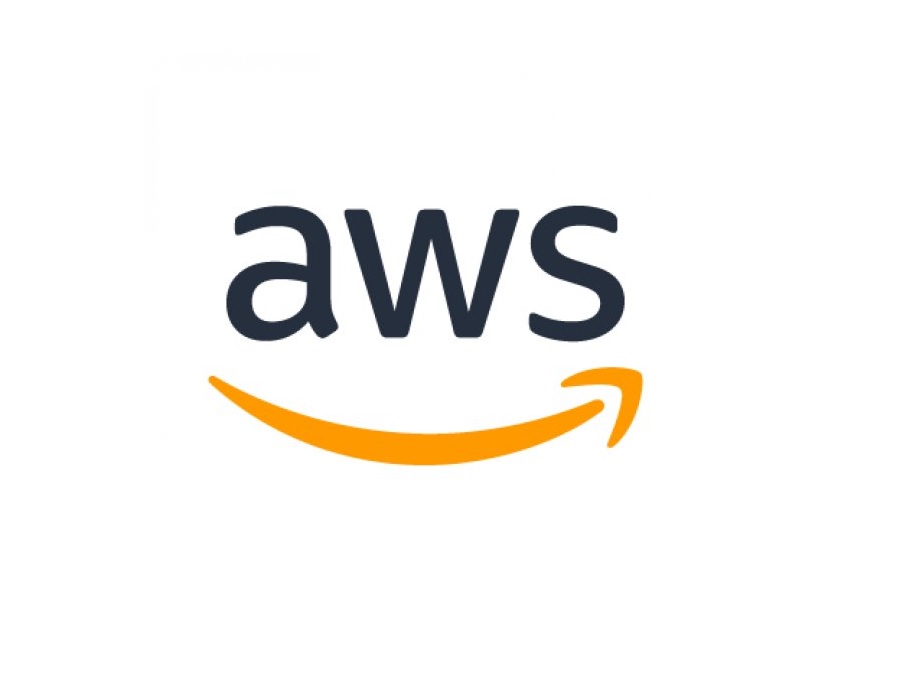 The difference between Liquid Web's and AWS are small, but we have found a clear winner.
Both of these hosting companies are often used by dedicated and serious clients who are looking for a 100% reliable hosting solution.
While AWS is a side company of the legendary Amazon, that doesn't mean that it has anything to match the capabilities of Liquid Web.
We've put together the key differences between these 2 companies below.
LW has better support and customer experience. This is the down fall of ridiculously large companies like Amazon. They are able to compete in different industries than they started in, but they can never top the main competitors in the market place. Because the company is built on providing web hosting services – they are able to specialize and take much better care of their customers. When your website is down, you have issues with your storage, or you have a problem with being potentially hacked – Liquid Web review is going to pull ahead and be the better hosting provider.
LW has redundant servers and fully managed hosting included in almost all packages. This is a huge difference that yet again pulls Liquid Web ahead of competition. They have so many features and services that enable your site to have zero down time while being entirely secure – it's very difficult to compete. You can find AWS packages with these features, but again being able to upgrade is not going to be easy. When you're dealing with companies of that "size" – they have little ability to truly support their customers.
AWS has more scalability. It's a no brainer that one of the largest companies in the world has some of the largest data centers and scalability that have ever been seen. If you are among the largest enterprise clients in the world, then you would want to consider AWS for a hosting provider. Otherwise, LW is going to be your best bet.
After researching and using many hosting providers over the past 10+ years, we've found that Liquid Web is our #1 choice.
When you get 100% uptime, redundant servers, premium customer support, and fully managed hosting through Liquid Web – it always wins against competitors who don't offer nearly as much for their customers.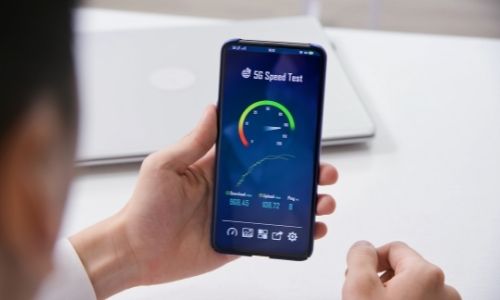 Server Speed Test Results
One of the fastest loading hosting companies is by far Liquid Web.
If you take a look at many studies done by reputable internet speed test companies, you'll find that Liquid Web is on average 2X faster then the world average download and upload times.
This means that if your website is hosted on LiquidWeb you will have fast website load times and fast uploading to your server.
Why is this so important?
For SEO and conversion purposes, the faster your site loads, the higher your conversion rates will be and the higher your pages can rank in the search engines.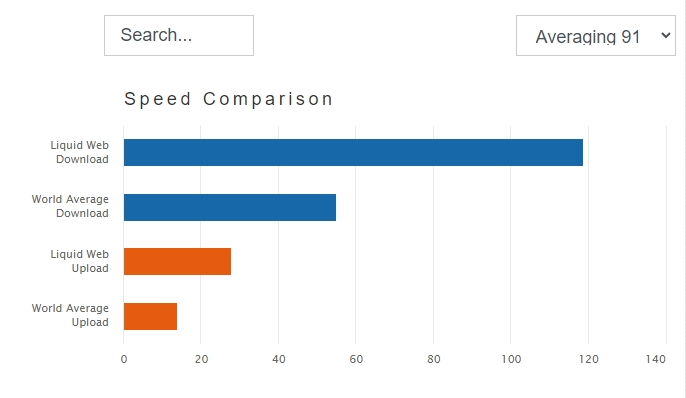 Is Liquid Web Fast Compared To Other Hosting Companies?
When you take a look at speed test results compared to other hosting providers – Liquid Web comes out on top.
LiquidWeb outperforms competitors in website speed and upload times on average 1.5X – 2X faster.
We've tested this out ourselves after testing hosting speed from multiple different hosting companies.
We've tested KnownHost, GVO, Cloudways, WP Engine and many other web host providers. None of them have ever surpassed Liquid Web's site speed.
Uptime Guarantee
Unlike any Liquid Web's alternative or competitor, Liquid Web has a 100% uptime guarantee on all of their services. Their support guarantees that.
Because of their redundant and mirrored hosting servers, they're always able to fulfill this guarantee.
We've had our websites hosting on Liquid Web for 10 years and haven't experience a single instance of downtime ever. Not even once!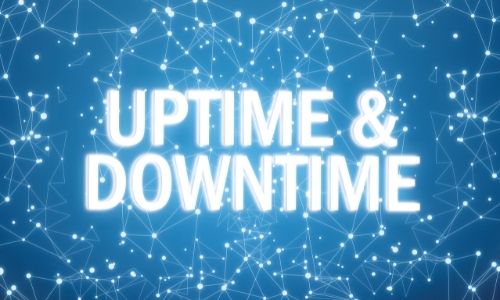 Company & Culture
While being in the Inc. 5000 for the 12th year in a row – Liquid Web is one of the best companies in the world with an incredible culture.
LiquidWeb has a fun, professional, and friendly environment that always holds the customer experience as their highest priority.
They have almost 600 employees and nearly 46,000 clients.
It is a large company that truly cares about having the best hosting solutions in the marketplace.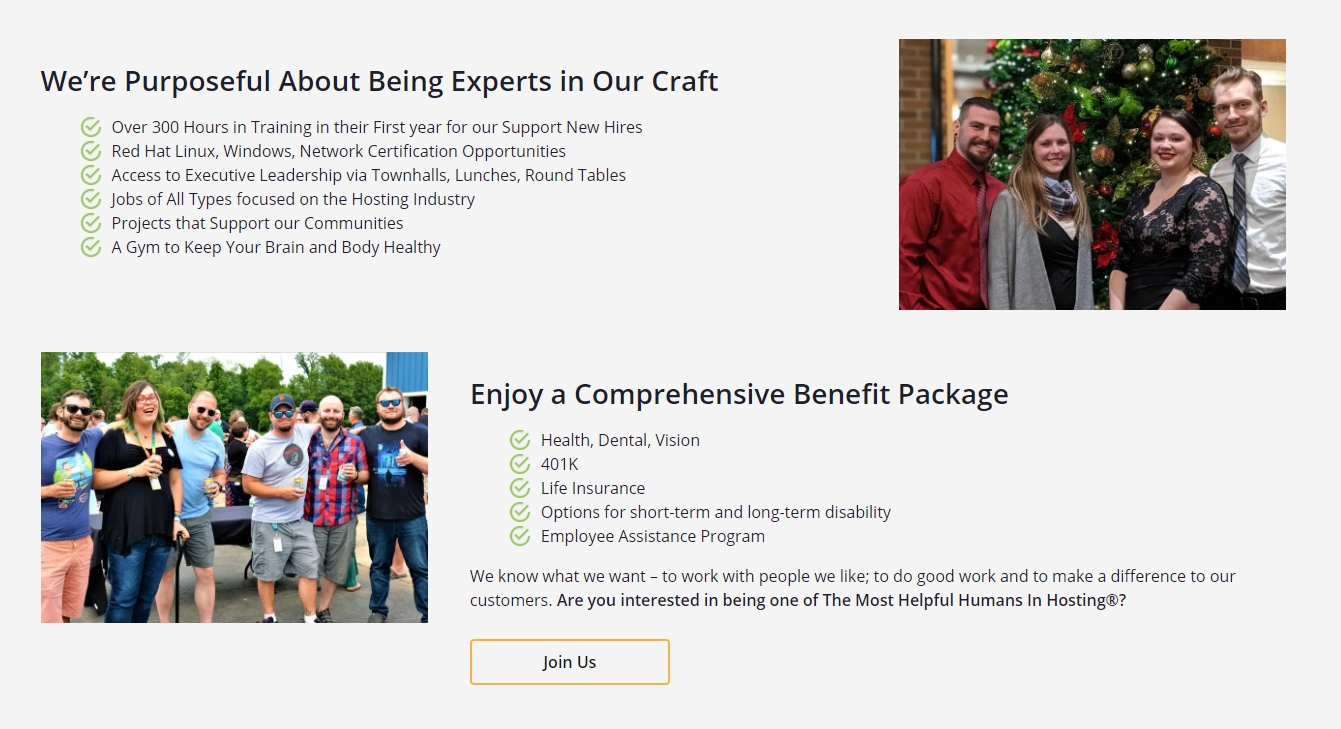 Support
This company prides themselves on how well their support takes care of their customers.
They even have a company wide support guarantee with great reviews.
If you call or message the company you are guaranteed to get a response within 59 seconds.
When you send an email to their help-desk you're guaranteed to get a response within 59 minutes when a support ticket is put in.
Both of these guarantees are one of a kind and almost no other support can match this customer response speed.

While Liquid Web's support is fast, it's also helpful.
Unlike most hosting companies that offer support, you'll be able talk with a real knowledgeable human who cares about your questions.
Whether you're having problem, question, comment, or need to upgrade your account – Liquid Web support will be there.
Visit The Liquid Web Site Here Now To Explore All Of Their Hosting Options
Liquid Web Websites (Other Brands)
After doing research we found that Liquid Web is a parent company with multiple child companies that support it.
There are 2 sub-companies that Liquid Web owns.
Liquid Web's a company that serves every single customers needs.
They do this by creating sub companies and plugins that different portions of their audience want or need.
By creating Nexcess for example, Liquid Web now better serves the portion of their customers who want fully managed WordPress hosting.
By creating Stellar WP Plugins, LiquidWeb enabled their WordPress hosting customers to have better usability of WordPress.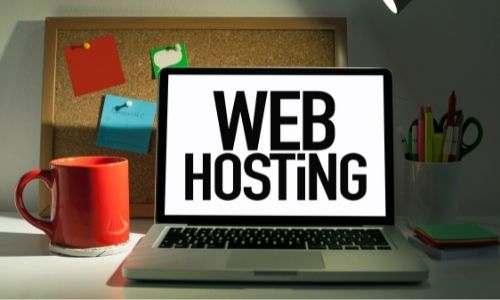 Nexcess
Liquid Web decided to create a WordPress based hosting solution for their customers.
Since WP is used by so many million so people across the world, they decided creating Nexcess was the best way to provide for their special customers who decide to use WordPress.
Nexcess is among the top WordPress hosting companies that you can find.
What separates Nexcess from other WordPress hosting providers is the fact that their hosting is fully managed.
Additionally, they have redundant and mirrored servers to back up any servers that could ever fail.
They also have and operate their own multiple data centers. There are no third parties involved.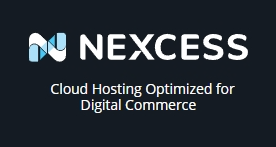 Stellar WP Plugins
Liquid Web's also made the decision to create some amazing managed WordPress plugins.
Since they created Nexcess web hosting, they knew that many customers would want WordPress plugins to support and match the capability of their hosting companies.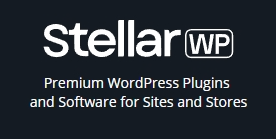 While Liquid Web services can host videos, they don't have a specific video hosting sub company or child company.
cPanel
For every website owner, having a quality cPanel in place for managing their website is crucial.
Your cPanel allows you to navigate through you database of files, resources, and information that builds your websites and platforms.
By having an easy to use cPanel like Liquid Web has, it allows website and app developers to work more efficiently and get the support they need.
Here's a full article by Liquid Web itself explaining more about their cPanel and how to login to your cPanel back office effortlessly.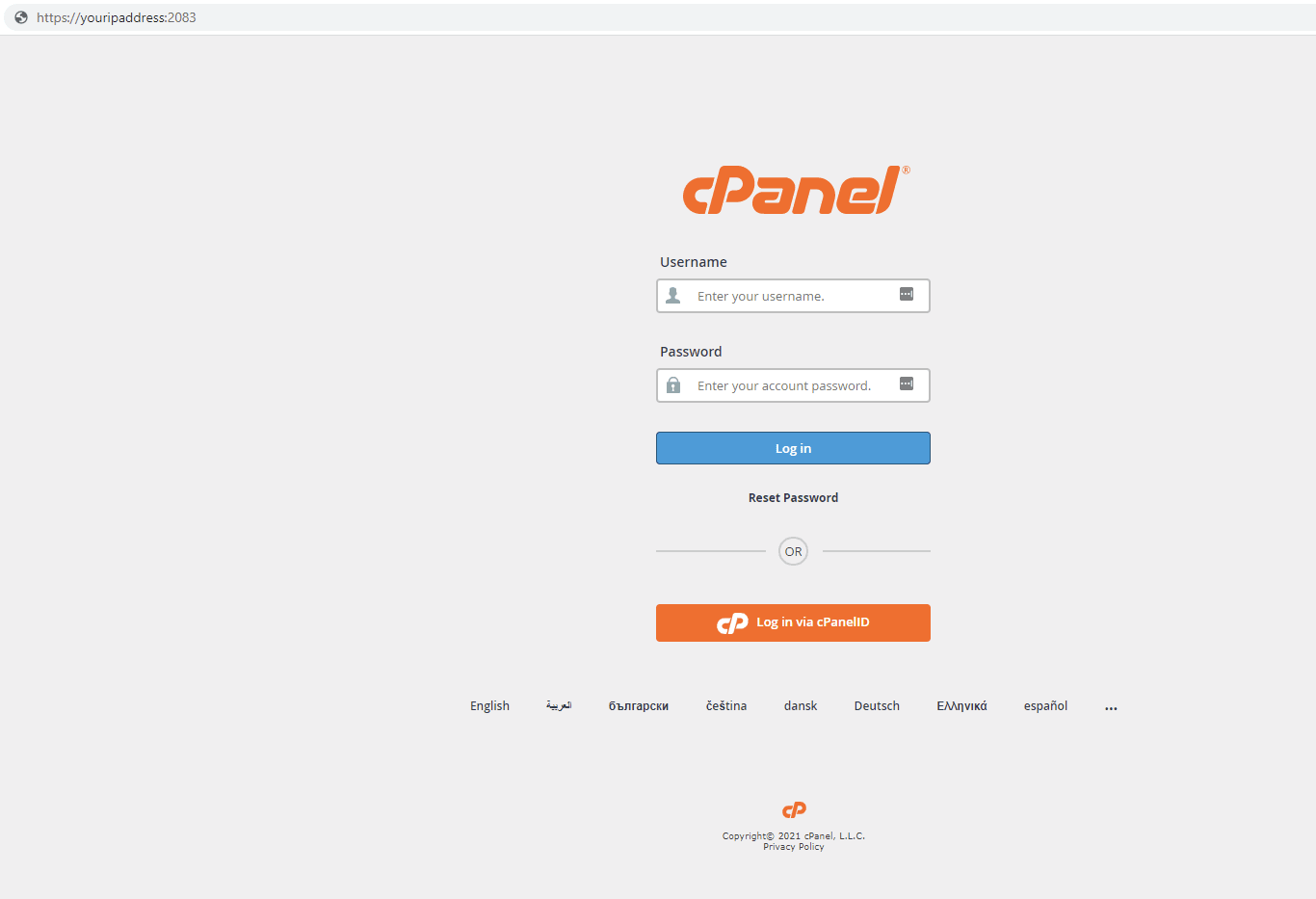 Is Liquid Web The Best Web Hosting Company?
The pros of Liquid Web overcome any small cons they may have. And they truly have the best web hosting services anyone can find.
Because of everything above that has been discussed and highlighted, we've found Liquid Web to be the best hosting company to work with.
They have everything you care about having in a hosting company.
Scalability. With unmatched zero down time dedicated servers, Liquid Web can handle any amount of traffic you can throw at it.
Security. While meeting compliance and security standards, Liquid Web rises above other hosting alternatives.
Fully managed hosting. Liquid Web offers fully managed hosting, which means the management of your servers is taken care of by them.
Speed. As we've shown you with the case study above, Liquid Web is fast and offers great website speed.
Support. This company has some of the best support care in the entire industry and world.
Final Thoughts On This Liquid Web Review
You can see that Liquid Web is able to give what's needed in a reputable hosting provider.
If you'd like to become a Liquid Web's customer or learn more, you can go here now: Review Liquid Web Products
We hope you enjoyed reading through everything we've covered, and will help guide you in making a good decision about your web hosting options.
You should be able to determine for yourself whether or not Liquid Web will be the hosting solution for you.
If you have any questions, don't hesitate to post them in the comments section below or just say hello.
Sincerely,
Your Friends And Partners
Richard And John Weberg
Looking for the best WordPress Theme and site Builder? Check out our Thrive Themes Review
Liquid Web FAQs
Who owns Liquid Web?
Chicago private equity firm Madison Dearborn Partners is the majority owner of Liquid Web Hosting.
Liquid Web was founded in 1997 by Matthew Hill, and was acquired by Madison Dearborn Partners on Jul 1, 2015
Does Liquid Web offer shared web hosting?
No, Liquid Web does not offer shared web hosting. Shared hosting is generally used by people looking to host static websites that have very little traffic. This type of hosting is not recommended for people who are looking to build a growing business, as the resources are very limited and shared by other websites.
Is Liquid Web legit?
Absolutely! There is no question to the fact, that Liquid Web is among the most reliable and best web hosting providers in the world. Their customer support is also far superior to other web hosting companies.
Where is Liquid Web's headquarters?
Liquid Web Inc
2703 Ena Dr.
Lansing, MI 48917, US
Can I call Liquid Web for support?
24/7 Around-the-clock. They have dedicated phone support numbers.
800.580.4985 (1.517.322.0434)