Best Web Hosting Services (Best 4 Sites in 2023)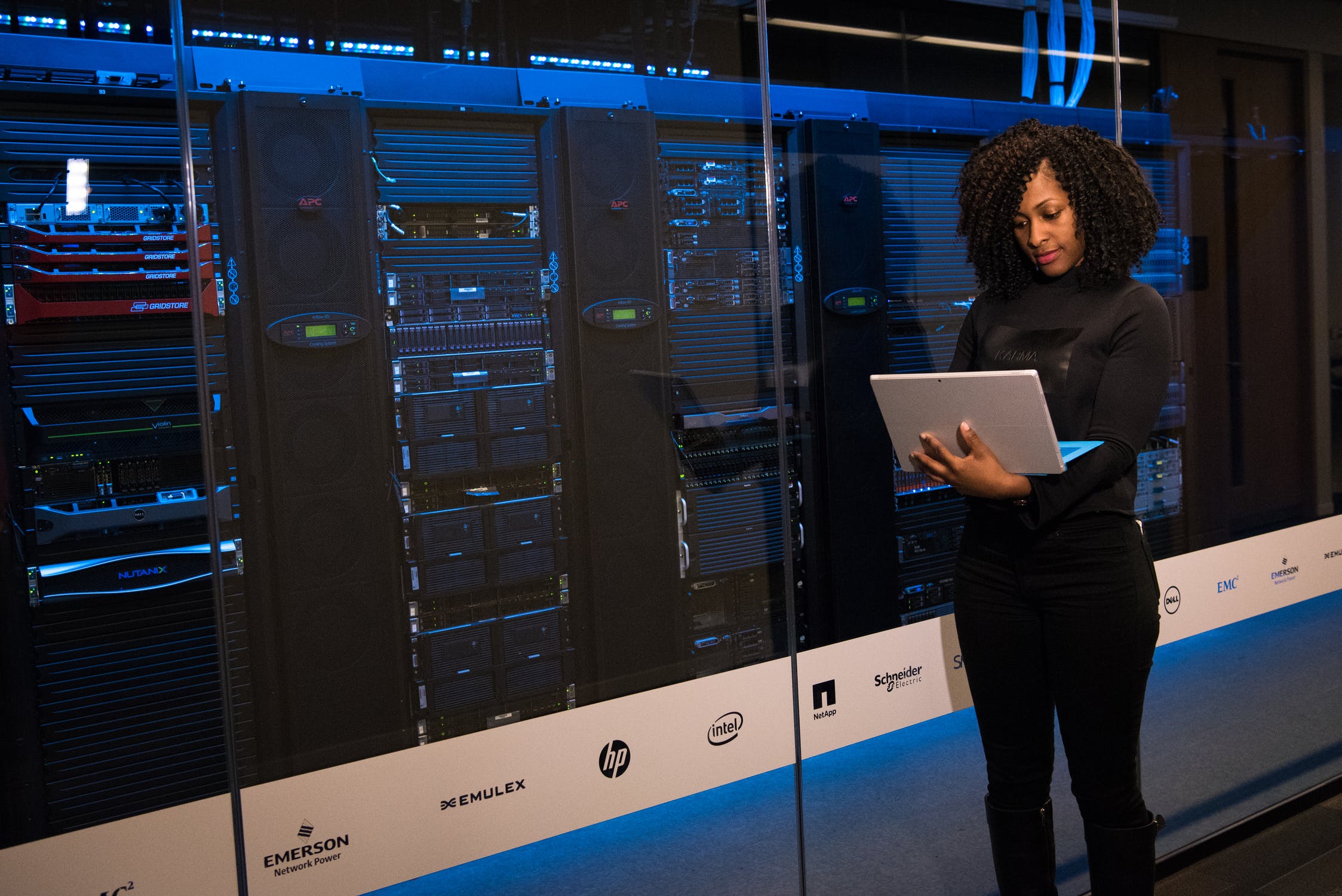 There are certain factors you will want to look for in 2023 when trying to choose the best web hosting services, as there are thousands of web hosting services available today to choose from.
So many web hosting site options can leave you confused and frozen in getting started.
In our 2023 review here of web hosting providers we are going to give you our best 4 web host, which are clearly the winners from our personal experience.
4 Best Web Hosting Services
1. LiquidWeb
Liquid Web – Best web hosting services for dedicated servers, we have had a dedicated server with them now for 10 years. LiquidWeb has been in business for 25 years.

2. Nexcess
Nexcess – LiquidWeb also has another brand called Nexcess, that specializes in Fully managed WordPress hosting, Fully managed WooCommerce hosting, and Fully managed Magento hosting.
We have a few of our smaller blogs hosted with Nexcess. They have a featured store builder that makes it easy to get a beautiful eCommerce store up and running fast.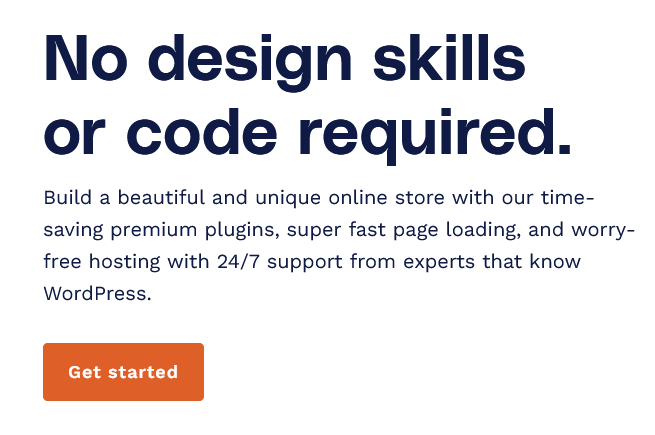 3. WPX
WPX – Has been in business 9 years now, and has lightning fast servers, and has won many speed test awards. WPX hosting offers fully managed WordPress hosting.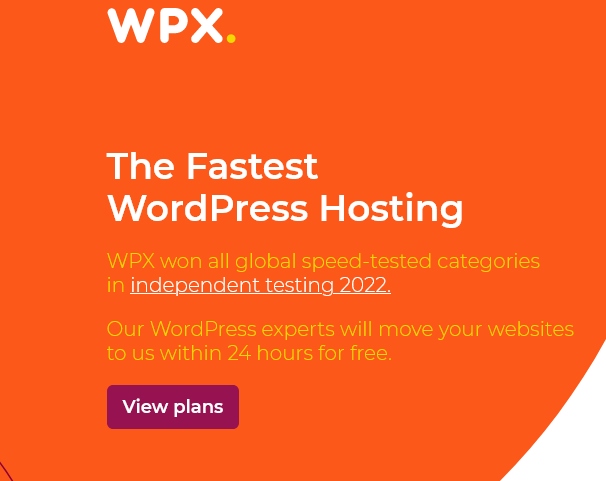 Read Also: How To Create A WordPress Site With WPX
4. KnownHost
KnownHost – Has been in business 17 years and offers everything from shared hosting to managed dedicated servers.
They have hosting packages for every type of site and every budget. Read our KnownHost Review.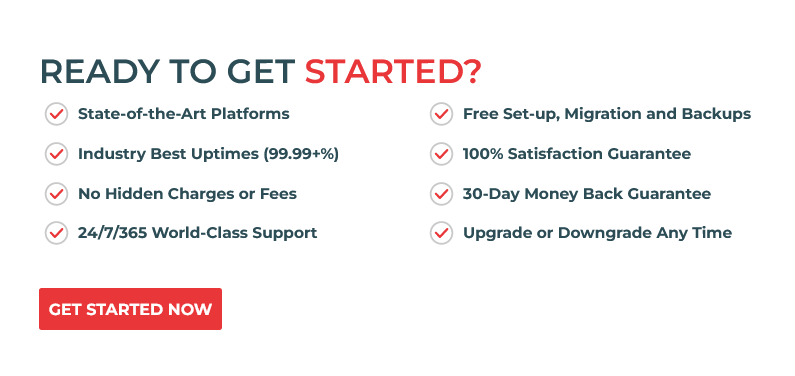 As we have been marketing online now for a combined 29 + years, and have had our web sites and systems over the years hosted on a myriad of different web hosting providers.
And the one huge common factor of all 4 of these web hosting services, is they all have EXCELLENT customer support. Our sites have never had any downtime with anyone of them.
Factors To Consider When Choosing Web Hosting Services
1. Uptime
2. Speed
3. Multiple server locations – This is extremely important and will explain more below**
4. Support
5. Manged Web hosting
6. Dedicated servers
7. Shared hosting
8. Price
To be honest we didn't always make the best choices..
So that is why in our review of the 4 best web hosting services, we will share with you the factors we feel are the most important and the ones that should only really be considered secondarily..
Cheap Web Hosting
When I went to create my first web site RTEP years ago, I was dead broke, so I looked for the cheapest website hosting services I could find. I ended up buying my domain name and hosting my first website with Bluehost.
It was dirt cheap, think it cost me like $3 bucks a month, but man I was excited to get my web site off the ground!
That didn't happen, as I had problems from the very beginning.
Bluehost was a hug mistake, as I had never searched out a recommendation from the internet (Like the review your reading now) and I didn't even bother to ask someone who had prior experience with website hosting.
I just bought it, because at the time it was the cheapest I could find..
I found out the hard way that cheap doesn't mean that it is any good.
My site was down more than it was up, and even when it was up, my pages would not fully load some of the time. I sent in support ticket after support ticket, and all Bluehost just kept telling me, is it was fine.
So I had some family members and friends try to reach my site on their computer and they experienced the same problems I did.
Eventually I moved my site to another web hosting provider, and in moving my site, Bluehost kept giving me the run around, so it took me months to get it moved.
The problems I was experiencing continued the entire time, they were never fixed.
Now if your visiting other blogs as well that give reviews on web hosting services you will find almost 9 times out of 10 they will recommend Bluehost.
Why?
Money, it is cheap, so more masses of people will buy it, and then they will make more money selling it as affiliate marketers. Well in essence that is their theory.
Most of the other bloggers, podcasters and business gurus recommending Bluehost do not have their web sites hosted with them, I guarantee it!
See we can not ethically give out a recommendation if we have had no prior experience with using or dealing with a web hosting service provider.
We want to make sure what ever we pass onto our readers is of quality and that we can stand behind the product with confidence. We want to make sure our review is based on experience of using it.
Now we are not saying to not consider price at all, you do not want to break the bank in your budget, but at the same time, do not let that be your only factor in choosing quality web hosting services.
We see negative customer reviews for cheap web hosting companies like this one on Bluehost all of the time.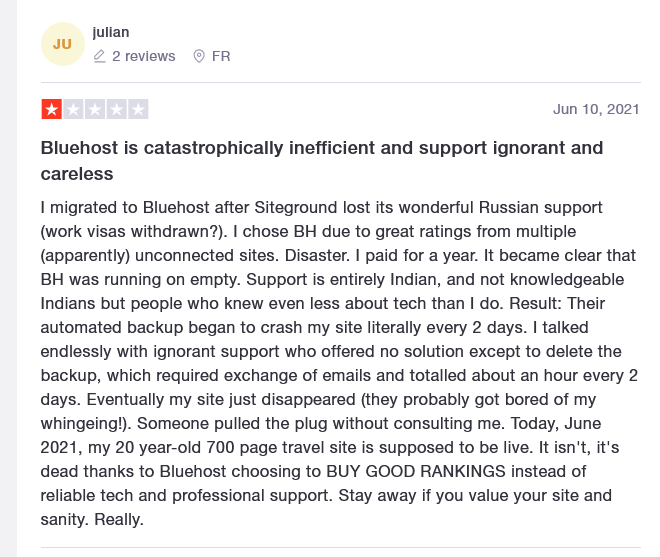 Where Are Their Servers Located?
We just experienced this last year for a couple of our web sites, this is a doozy!
We learned a hard lesson on this one, never to be forgotten..
This was with another web hosting company (Not Bluehost) we thought was rock solid, learned later they had no other server locations, no server redundancy.
This is one factor we never even considered before, until we had this disaster happen to us.
There was a major ice storm in a certain state and 2 of our very important web sites were offline for over 2 weeks, completely!
So not only was our sites unreachable, but many of our links in our email marketing did not work for over two weeks.
Can you say HUGE loss of money!
Plus it lead to a loss of confidence by our customers especially those that are new to us, trying to reach our site and offers.
We were embarrassed to say the least..It made us look foolish, can you imagine getting hundreds of new subscribers a day, and NONE of them could reach your site??
Then add up the cost of any of our advertising, plus loss of income..Yea not good.
The lesson learned, was to make sure the hosting providers we choose have servers in more than one location, because if they do not, and a natural disaster hits where their servers are, or some other catastrophic event, your websites are gone, and if they do not do proper back ups of those servers, your websites are truly gone!
See if the web hosting service only has servers in one location and the server fails for any reason, your site is also down, until they replace that server or move you too a new one.
Either way a web hosting service providers MUST HAVE servers in another location far away from the other, for us to even consider using them!
They must have some type of backup that involves server mirroring, this is a technique used for business continuity, disaster recovery and backup.
Duplicating the entire contents of a server on another server location, allows data to be restored if the primary server fails.
Another reason we stay far away from cheap web hosting providers like Bluehost, they have no real server redundancy. This is why Bluehost is so cheap!
This is a screenshot directly from Bluehost website.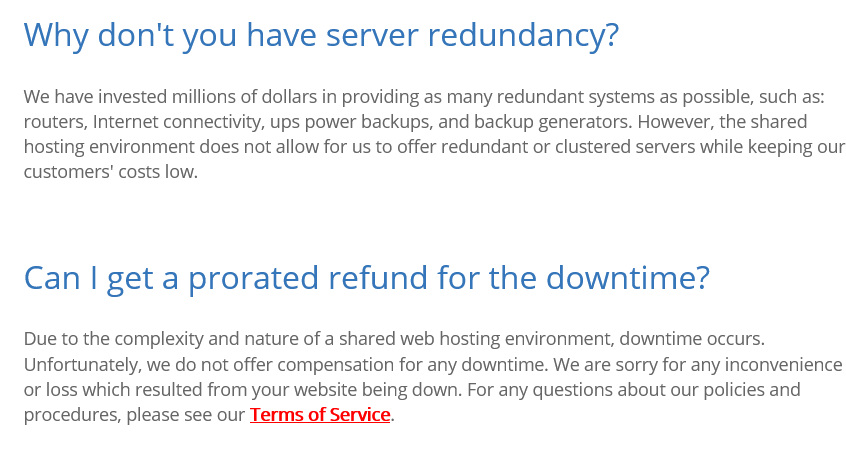 The Web hosting services we recommend in this review all have multiple server locations (Data Centers) and the backup processes to go with it.

1. Liquid Web – Lansing, MI: Phoenix, AZ; and Amsterdam, NL
2. Nexcess – Has servers in North America, Asia and Europe. 8 locations in all.
3. WPX – Chicago, USA: London, UK; and Sydney, Australia
4. Known Host – Atlanta, GA: Seattle, WA; and Amsterdam, NL
Shared Web Hosting, Web Site Uptime & Speed
These three things really go hand and foot, shared web hosting can greatly affect the other two.
Shared Hosting is one of the many types of hosting in which your website shares one physical server and all its resources with multiple other websites.
That's how shared hosting works. It is a single server that hosts multiple websites.
A shared hosting solution is "low cost" but very unreliable because of low availability (uptime). Moreover, if one website gets a lot of traffic, other websites on the server suffer due to the excessive and highly unfair allocation of server resources.
All this manifests as loss in traffic, speed and potential customers for the other sites on that server.
This is the problem with again finding the cheapest web hosting you can get, as these cheap web hosting services jam as many sites as they can onto to an ancient low-spec server (shared web hosting).
In doing this, your sites uptime will not be good, and your site will be slow as molasses.
Example: Let suppose you have a cupboard stuffed full of dishes, and you try and jam more dishes in it even though you shouldn't, but you do anyways, and the next day you come back to open the cupboard and dishes start falling out and breaking..
That is cheap shared hosting..
Make sense?
Googles new ranking algorithm in 2023 and beyond, is all about mobile-friendly and speed. Websites in 2023 will need to be faster to get the best ranking in the search engines.
If your site sits and spins and takes to long to load because of very cheap shared hosting, in today's immediate gratification world, your web sites potential visitors are gone!
All shared website hosting providers are not the same, generally the cheaper they are, the worse they are.
Dedicated Servers
We use multiple web web hosting services as you can see by our best 4 sites listed in this review.
Our current dedicated servers are with Liquid Web and have been with Liquid Web for years. We have had dedicated servers with other providers before, and they have all fallen short in one way or another.
We are not going to name all the hosting providers that fell short, as it was quite a few. We ended up at one-time moving our sites like 4 times in one year, because their dedicated server hosting failed us.
Once we got to Liquid Web we have had ZERO problems and have remained with them for years now for all of our dedicated server needs.
They have never disappointed us, they have always gone above and beyond for any of our request!
We just had Liquid Web this year build us a brand new dedicated server for EmoneyPeeps the site you are reading this article on now.
Liquid Web has been in the hosting business now for over 25 years, experience and a brand you can trust.
Our advice if you have dedicated server needs is to really check out Liquid Web before making a decision to go elsewhere, they are truly an amazing company that checks all of the boxes.
We give Liquid Web our absolute highest recommendation, they have our full confidence!
Managed Web Hosting
In Web hosting, the term "Managed Hosting" has been used/abused to the point of being almost meaningless today.
That is unless the host in question specifies EXACTLY what they manage.
Without that information, "Managed Hosting" is just marketing fluff often meant to confuse the unknowing into getting something different from what they thought they were getting.
The 4 Best web hosting services we recommend truly offer real managed web hosting, and we have experienced it first hand.
Each one of them has done things for us, that were beyond the scope of managed hosting and never charged us anything extra for the additional services we requested.
With cheap web hosting companies, that is not the case, and most of the time the old adage is true, "you get what you pay for".
Web Hosting Support
1. Liquid Web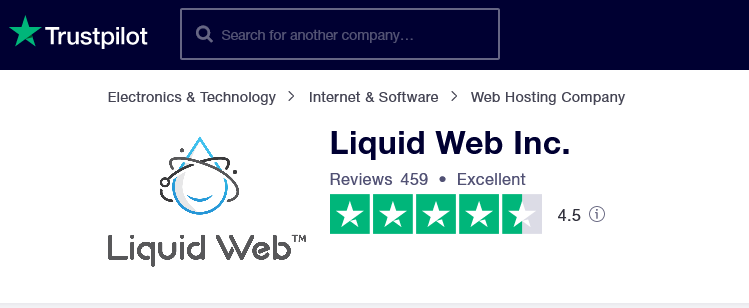 2. Nexcess

3. WPX

4. Known Host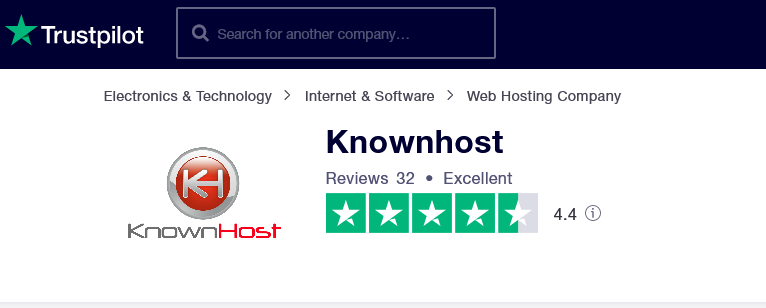 They are the best for a reason and their support is just another reason to choose from these providers as your web host.
All four of these best web hosting companies we have listed have always answered all of our questions, and have solved any issues we brought them in a super timely manner.
All we can say here, is to try out their live support for your self, it is located on all their sites, or email them your questions by going to their contact us page.
Best Web Hosts: Final Thoughts
Make sure that cheap prices are not the only factor you consider when searching for the best web hosting services, you want the very best.
We hope our experience in this review aides you in choosing the best web hosting option for you in 2023 and beyond.
Please leave us a comment below if you have any questions or need help in anyway, or just say hi.
Have a fantastic day!
Sincerely,
Your Friends And Partners
Richard And John Weberg