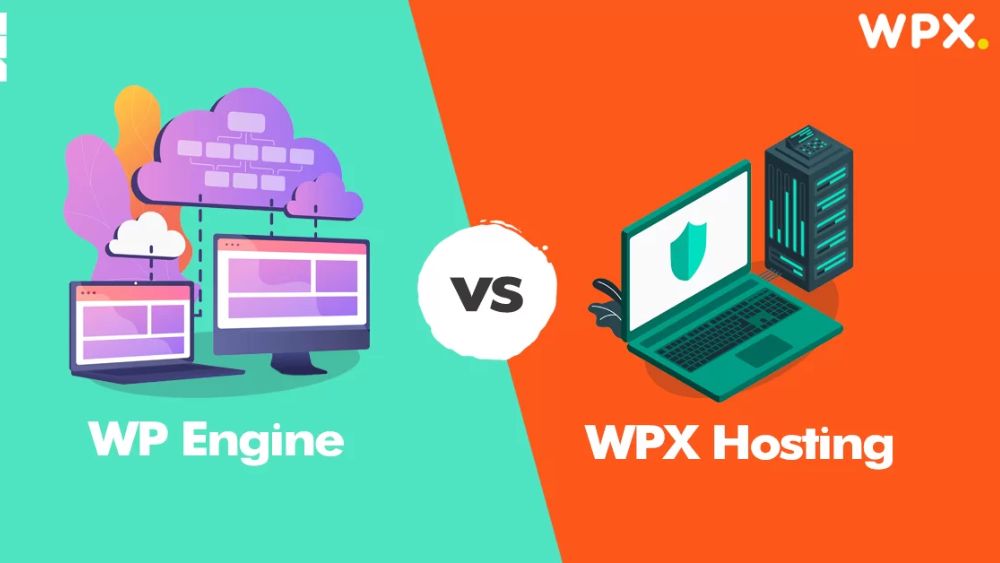 Web hosting companies can be categorized in several ways, among them being who they target. WP Engine and WPX hosting are leading website hosting companies that specialize in WordPress websites.
At first glance, WP Engine prides itself in powering creativity. On the other hand, WPX Hosting boasts of superfast hosting plans.
Considering most (if not all) WordPress site owners want both speed and unmatched creativity, which website hosting company is better? How do they compare? Before deciding between WP Engine and WPX Hosting, consider the information below;
Background and Experience
WP Engine was established in 2010 in Austin, Texas by Cullen Wilson, Jason Cohen, and Ben Metcalfe. For over a decade, the company's mission has been to help customers succeed online.
Today, the web hosting company prides itself as being a leading WordPress hosting company with new technologies that allow WordPress website and app owners to be limitlessly innovative. The company's 1000+ employees help power 1.5 million digital experiences for individuals, companies, and agencies in all niches regardless of sizes.
WPX Hosting is relatively younger, having been established in 2013. However, the founder – Terry Kyle had online business experience dating back to 1998. After working with countless website hosting companies and experiencing many frustrations ranging from slow server performance to complex admin areas, Terry, among other web professionals, decided to start WPX hosting.
Today, the company focuses on offering super fast hosting plans that are reasonably priced but deliver on every end. The company also delivers trustworthy support and reliable hosting with a difference.
WP Engine Hosting Plans
WP Engine has solutions for small businesses, medium-sized businesses, eCommerce, headless WordPress, enterprise, agency clients, and agency partners. These solutions encompass all WordPress hosting and related solutions imaginable, including WooCommerce Hosting.
There are three main WP Engine Hosting plans:
Managed WordPress – $25 Monthly (with yearly discount applied)
Ecommerce Solutions – $63 Monthly (with yearly discount applied)
Advances Solutions Plan – custom pricing
The Managed WordPress and Ecommerce Solutions plans have different plan sizes that allow customers to choose based on their current size or needs. The plan sizes include; Startup, Professional, Growth, Scale, or Dedicated.
WPX Hosting Plans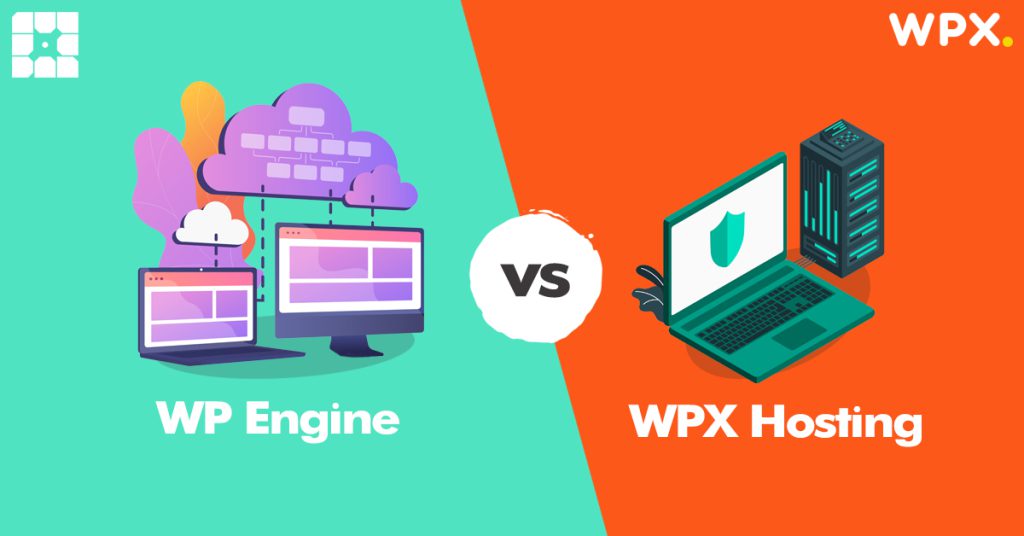 WPX Hosting has three main plans:
Business – $24.99/month
Professional – $49.99/month
Elite – $99.00/month
Customers who buy yearly plans get two months free. The plans differ mainly based on the number of sites being hosted, storage, and bandwidth. All plans come with FREE malware removal, free website fixes for offline sites, quick support (within 30-seconds), site speed optimization, and a 1-month money-back guarantee.
Unique Advantages
Why Choose WP Engine
There are many reasons to choose WP Engine as your preferred WordPress web hosting company. The most notable include;
COMPREHENSIVE SERVICES AND RESOURCES: WP Engine has many solutions and resources for WordPress users. Whether you are searching for managed services, eCommerce solutions, or custom web hosting services tailored to your specific needs, WP Engine has a service for you. The company's resources such as site speed testing, WordPress articles, recommended plugins, support documentation, customer stories, and more make WP Engine a one-stop-shop for all site hosting and related needs.
LIMITLESS INNOVATION AND CREATIVITY: WP Engine has also invested heavily in offering a creative web hosting platform for WordPress site and app owners. There's no limit for individuals looking for unique outcomes attributable to the flexible and high-tech headless architecture.
GREAT SPEEDS: WP Engine hosting executes pages ten times faster than typical WordPress. The transformative performance allows developers to deliver unmatched personalized back-end integration experiences. What's more, the hosting comes with guaranteed peak performance with scalable solutions optimized for WordPress.
UNMATCHED SECURITY: Customers enjoy enterprise-grade security (backed by SOC-2 Type-II examination, managed Web-Application Firewall, DDos protection, and default protections.
TRUSTED BY MANY: WP Engine powers over 1.2 million sites in 150+ countries globally, the most notable customers being Volvo, Yelp, Petco, and Pandora.
Why Choose WPX Hosting
You should consider WPX Hosting for several reasons;
GREAT SPEED: Like WP Engine, WPX hosting also offers impressive speed. WPX has a proprietary content delivery network and powerful high-speed SSD servers that offer unmatched web loading speeds. Both hosts will deliver the best website speeds regardless of traffic and other factors.
30-SECONDS SUPPORT RESPONSE TIME: WPX Customer wait for at most 30 seconds to get support response for live chats. WPX support is also available every minute daily for an entire year regardless of a customer's location globally.
USER-FRIENDLY HOST: WPX hosting was deliberately made for use by anyone regardless of your tech skills. The admin panel can be used by anyone, including novices with basic internet user experience. The three web hosting plans are also simplistic.
HOSTING WITH A DIFFERENCE: Customers who choose WPX as their preferred website hosting company indirectly support a worthy cause called Every Dog Matters that supports unwanted pets (dogs and cats) by sheltering them and offering them a new life.
Customer Reviews
Online reviews offer valuable first-hand insights into what it feels like to use different services. WP Engine has an average score on review websites like Trustpilot that post verifiable customer reviews. WPX hosting has a fairly low score. However, both services are above average when you consider other reviews online in totality.
Which Hosting Service is Right for You?
While both hosts stand out for WordPress, WP Engine is unmatched in regards to managed WordPress hosting that is innovative and comprehensive. WPX Hosting plans are great for WordPress website owners who want basic web hosting services that are fast and reliable. Those who wish for more flexibility, custom services, and other pros like high-performance hosting environments and premium hosting features should consider WP Engine.
For more on the topics above and other great web hosting companies that can help you start and grow your online business from your home, join EMoneyPeeps – a vibrant online community composed of online business enthusiasts globally.
If you wish to select the best web host and learn other online business success secrets from already successful online entrepreneurs, subscribe to and join the platform's private group. Members also benefit from world-class training.