How To Create WordPress Site Using WPX Hosting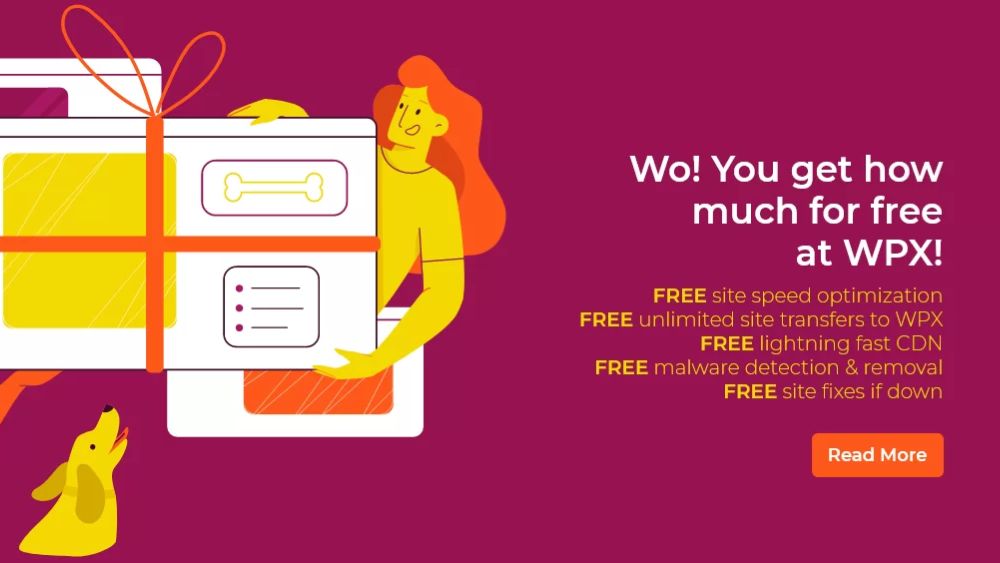 Having your own website is the signature of a true professional business, influencer, hobbyist, or person who wants to have a real impact in what they pursue. And learning how to create a WordPress site using WPX hosting can help you achieve this.
More importantly, being able to create and have a website that is always up because of good hosting is pretty significant.
There has been so many different times that you go to a website on a day of heavy traffic & sales, when you're off your shift at work, or when you're up late at night, and the site you're trying to look at and shop on simply won't load.
It just sits there and spins in your web browser trying to load, nothing more frustrating than a super slow loading website..
If that is your website, how many sales do you think you would lose, because your site loading speed is atrocious?
WPX Specializes In Manged WordPress Hosting
This is why we highly recommend and are going to go through the exact process on how to create a WordPress site using WPX hosting. (WPX hosting is one of the best quality website hosting providers you'll ever use)
They have been in the web hosting business for over 8 years and specialize in WordPress site hosting.
WPX has some of the fastest loading times in the web hosting industry.
Website loading speed is one of the main search engine ranking factors now. Take a look at this image. WPX won out for fastest loading speed.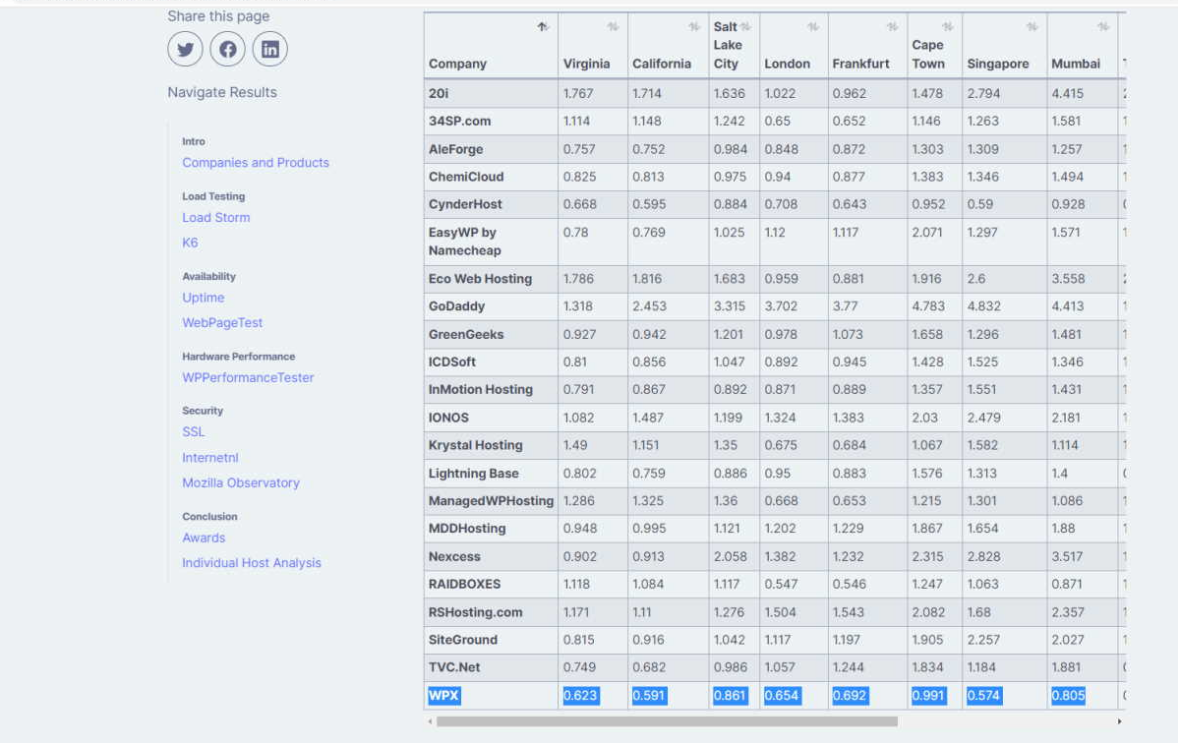 Here is another speed loading test done in 2021, against some of the biggest names in the web hosting industry, WPX won out.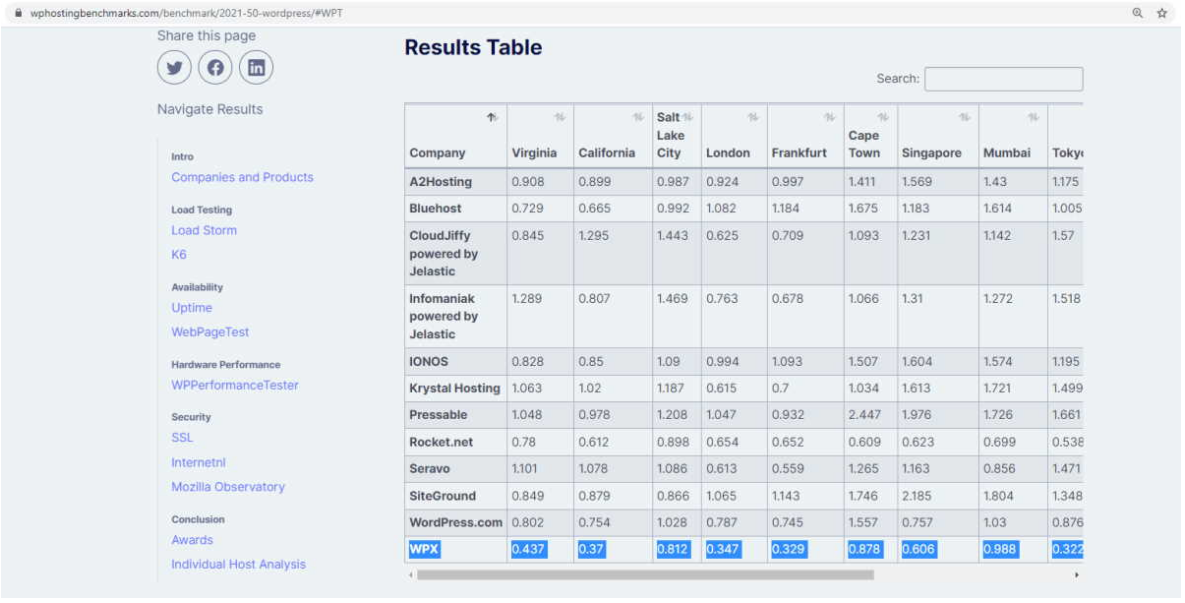 Creating A WordPress Site With WPX Hosting
If you want to be a professional with a website that both performs and that is stable, you're going to want to use WordPress. As WordPress powers a third of the websites that exist online.
However, when you're looking to create a website of any kind, you need a few other things to connect everything together right and get your site up and running.
There are three main things you will need in order to begin creating a WordPress site with WPX and have it up, and ready to take on visitors and make sales.
1. You need to get a domain name
A domain name is where your website resides at, it is the name of your business link. Example: emoneypeeps.com
There are a large variety of different recommended domain name registrars that you can use, but there is no need to go searching for one, because WPX.net provides domain registration.
With this service you'll be able to find and invest in the right domain that is right for you.
Do not over complicate this process, because often people waste precious time on trying to find the perfect domain name.
Simply pick a good domain name that closely represents either yourself or what kinds of products/services you're offering to the marketplace.
Try using your personal name, or the name you want to represent your business as your domain name. If not available be open to other options.
Keep your domain name simple and easily identifiable. Keep it to three small words or less. Example: sassysallysshoes.com, thetalentedviolinist.com
Domain registration with WPX will cost you about $15.00 a year. This is about the average domain registration cost.
2. Web hosting
Again there are many web hosting providers out there but there is no need to go searching because WPX provides both domain registration and web hosting packages.
Their managed WordPress hosting packages start at 24.99 monthly. Now do not confuse WPX with other cheap less than quality hosting providers.
There are cheaper hosting providers and most of them are absolute junk. Most quality hosting providers will cost you from $20.00 – $30.00 monthly.
Trust us, we have been there and done that, and no thanks!
When we first got started marketing online, we tried using a dirt cheap cost hosting provider and our site was down more than it was up, we had problem after problem.
If some company is offering you web hosting for 5 bucks a month, stay far away from them, because that is what kind of service you are getting.
3. Installing WordPress on your WPX hosting
This is the extremely simple part.
All you need to do, once you have your domain name purchased and hosting package bought, is log into WPX and send them a support ticket from your back office or use the live chat feature and ask them to install WordPress on your site.
And they will for you, it is that easy!
Using WPX As Your Hosting Provider
WPX is one of the best website hosting providers and company's you can find.
WPX has been in the industry for 8 years offering extremely affordable quality website hosting that has the most secure WordPress hosting possible.
They actually have their own high-speed CDN, Content Delivery Network with 26 end points around the world) is free for all WPX customers on all WPX hosting plans.
Every year, Kevin Ohashi from ReviewSignal.com runs a batch of tests on different WordPress hosting companies to determine which are the best performers and which are not, regardless of the size of the company, how big the brand is or any other irrelevant factors (Bluehost, GoDaddy and SiteGround competed here, for example).
The fastest average response time through his testing was WPX.
Site speed is becoming a major factor in search results rankings, if you want to be at the top of the search results, speed is on your side.
Your customers love speed as well..Nobody likes to sit and wait for a site to load..The faster the better.
Integrating Your WordPress Site With WPX Hosting
Integrating your site with WPX is extremely simple and has many benefits, you'll have your website up and running in literally less than a few hours.
WPX AVERAGE live chat support response time is around 30 seconds.
If something goes wrong with your site, won't you want it fixed fast?
WPX also offers its customers free site speed optimizations, particularly if improving your scores on Google's Core Web Vitals matters to you.
WPX does free malware removal as well, which most hosting companies do not offer.
These are services offered exclusively by WPX hosting, as they want to service their customers as efficiently as possible.
This shows that WPX hosting truly cares about their customers and will go above and beyond in order to ensure the success of their customers.
What's Important About Good Hosting Like WPX
You'll find that there are a few important factors of hosting you truly need to understand.
By understanding what they are and why they are important, you'll be able to identify a good hosting company from a bad one very quickly. Here are the hosting factors you should put into heavy consideration…
Security – this is what enables your content, data, and private information to remain secure. This is important for you so you don't expose any critical information of yourself or anyone else. Look to make sure that security is a important part of any hosting companies messaging.
Back up hosting and server redundancy – It's 100% certain that no matter what hosting company you choose to invest in and work with, at SOME point your website will go down for one reason or another. Because of this, you are going to need to have the best hosting possible that should include some kind of redundancy or mirroring with their hosting service. This means that when a server goes down, your site will automatically be propagated onto another server so their won't be any downtime of any kind. Very few hosting companies offer this, even though it's a critical service you definitely want. WPX does have this included in ALL their hosting packages.
Large enough data storage – the most annoying thing any business, entrepreneur, or influencer can go through – is running out of storage for their files, photos, videos, and other data. You want to host with a company that offers plenty of storage for the type of website you're going to be hosting. This means that if you have a kind of website that is going to have tons of nonstop content flowing through it, you should find a hosting company and package that has large amounts of serve and data room available for all of their packages and web hosting.
In Conclusion
With everything being said, hosting, getting a good domain name, and setting up your WordPress website, is truly an important process for anyone to go through that wants to have a serious dedicated presence online.
You can go through the process in a much more simple and easy way, by using WPX WordPress hosting.
It is a great company that walks you through the entire process, where you can have a website up in literally less than a few hours. WPX is completely focused on WordPress and nothing else. Although you can also host videos with them.
That's how specialization, innovation and service can progress – FOCUS!
Join the movement – EMoneyPeeps is a community of like minded individuals on a mission to help people across the world learn how to start, build, and grow your own online businesses from home.