Liquid Web vs WPX Hosting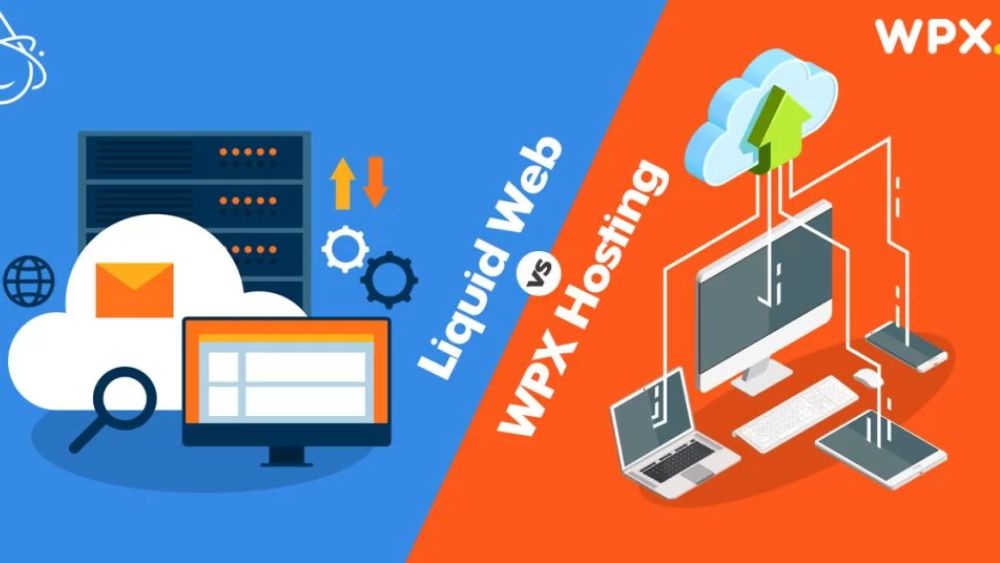 There are countless web hosting companies available online. To decide on the best in the competition, you must compare each of the different website hosting companies.
Our focus here is on two notable website hosting companies; Liquid Web vs WPX Hosting.
Liquid Web prides itself in offering an unrivaled hosting experience characterized by 99.9% uptime, 24/7/365 support, unmatched web security, speed, and a hassle-free experience.
On the other hand, WPX Hosting boasts of offering super fast hosting plans for WordPress websites. What's more, the company can move WordPress websites in record time (within a day/24 hours) for FREE.
There's a lot to uncover with Liquid Web & WPX Hosting before making a decision on which platform to choose. Before you choose your preferred web host, here's a detailed comparison based on notable factors like services/plans, pricing, unique advantages, verifiable reviews, and more.
Background and Core Business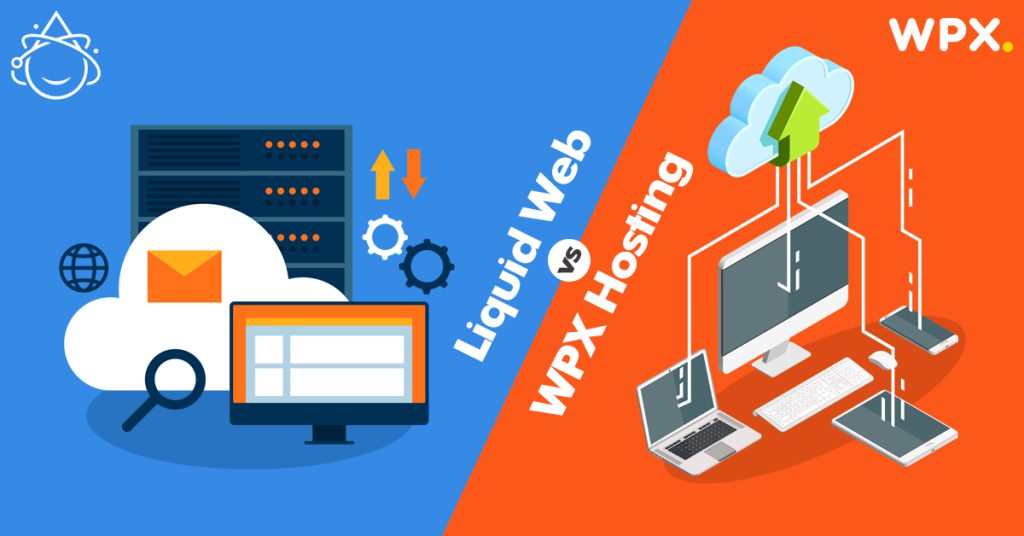 Liquid Web Hosting was established over two decades ago. The hosting company is an industry-leading website hosting & cloud services company with a unique human touch. Liquid Web can be described as a one-stop shop for any business reliant on the web.
WPX Hosting is much newer platform that has been around since 2013. The company focuses on WordPress websites and boasts of offering great speeds, reliable support, and simplicity.
Plans and Pricing
Liquid Web Hosting Plans/Services & Pricing
Web hosting companies can be categorized in several ways, among them being who they target. WP Engine and WPX hosting are leading website hosting companies that specialize in WordPress websites.
Liquid Web and WPX hosting are also comparable based on plans and pricing. Liquid Web Hosting has many product offerings that range from managed eCommerce services starting from $9.50 per month to dedicated hosting services costing $169 per month and high-performance services costing $1,127 or more a month.
Liquid Web main products include; Managed WordPress, Managed WooCommerce, Dedicated Server Hosting, VPS Hosting, VMWare Private Cloud Hosting, Cloud Server, and Cloud Dedicated Services
Liquid Web has all the hosting and related services you would need to grow any kind of online business regardless of the size or niche. The company has products, hosting solutions, and add-ons. Whether you need a private server, database hosting, compliant hosting services like HIPAA, or more, Liquid Web has a supporting service and experts waiting to discuss custom hosting solutions.
WPX Hosting Plans/Services & Pricing
When compared to Liquid Web, WPX hosting plans are more basic and suitable for individuals looking for satisfactory web hosting plans and services. If you need complex hosting plans or custom hosting services, Liquid Web is more recommendable. However, prepare to pay more!
WPX has three main hosting plans: Business, Professional, and Elite Hosting Plans that start at $24.99, $49.99, and $99.00 respectively per month
There's many different WPX pros and cons available to be reviewed here as well.
The plans come with bulk discounts. Clients who pay yearly enjoy a two-month discount. The plans are differentiable by the number of websites that can be hosted, space, and bandwidth. All plans come with many free features like unlimited SSL certificates to DDoS protection, Superfast SSD storage, unlimited site migrations, 28-day automatic backup, and more.
Unique Advantages
Why Should You Choose Liquid Web?
There are five main reasons to choose Liquid Web Hosting:
FULLY MANAGED HOSTING EXPERIENCE:Liquid Web allows its clients to focus fully on their core business by handling every hosting and related service imaginable. To ensure clients have unmatched peace of mind, the company has 24/7/365 global support, and highly experienced & trained hosting technicians. Hosting and related services are proactively monitored throughout with guarantees on restoring hardware.
GLOBAL PRIVATELY-OWNED DATA CENTERS:To stay dependable and offer minimal latency coupled with blazing network speed, Liquid Web has over 25,000 servers globally, serving 30,000+ customers. Customers connect directly to the largest internet exchanges in Europe (NL-IX & AMS-IX).
BEST SUPPORT:The company also boasts of offering helpful human support alongside automated support. It takes less 59 seconds to get a response on phone, chat, or through the help desk. What's more, the company has invested in administrators that are certified in Windows, Red Hat Linux, and other fields.
HIGHLY CUSTOM HOSTING SERVICES/PLANS:There is no web hosting service that Liquid Web can't offer. If You want a unique hosting plan, a custom plan/service will be built for you, Liquid Web stands out.
HASSLE-FREE MIGRATION:Liquid Web also offers what they refer as white-glove migrations that feature dedicated migration teams that handle all aspects of site migration fast and easy.
Why Should You Choose WPX Hosting?
WPX stands out for several reasons. They include
UNMATCHED SPEED POWERED BY A CUSTOM CDN AND HIGH-SPEED SSD SERVERS: The web hosting company offers superior web loading speeds attributable to the company's proprietary customized CDN (Content Delivery Network) and fast SSD servers that are underloaded with sites to optimize speed under heavy traffic.
QUICK SUPPORT – 30 SECONDS: WPX Hosting also has support that averages 30 seconds in response time for live chat. Help is also available every minute throughout the year, globally.
SIMPLIFIED SERVICES: WPX Hosting also boasts of simplified services. Customers don't need to be tech-savvy to use the admin panel with ease.
CSR: WPX's corporate social responsibility also stands out. The company has picked a unique cause of sheltering homeless and disabled cats and dogs via its non-profit NGO – Every Dog Matters, with 500+ unwanted dogs and cats receiving care daily.
Online Customer Reviews
Web hosting companies can also be compared by looking at numerous customer reviews online. According to notable review websites like Trustpilot that post verifiable customer reviews only, Liquid Web has a higher rating (4.6/5) after 529 verifiable reviews. Most people who have used Liquid Web think their services are excellent.
WPX has a slightly down rating on Trustpilot. However, the rating is excellent on Facebook. It's recommendable to focus on the Facebook rating, which features over 200 reviews against very few Trustpilot reviews.
Which Hosting Site is Best for You?
Liquid Web is an established web hosting platform at 20+ years old. The web hosting company also offers a comprehensive list of website hosting and related services, including those offered by WPX hosting. Liquid Web is also highly reviewed with many unique advantages. Generally, Liquid Web is more suitable for customers looking for above-average hosting services and plans.
If you want basic hosting for your WordPress website, WPX Hosting will work just fine. The company offers great website speeds, quick support, and services with a difference through its unique CSR initiatives.
Care to know more about web hosting and other related subjects like building and growing your online business from home?
If yes, join EMoneyPeeps, a vibrant community of like-minded people looking to develop professionally in online business. Start and grow your online business by learning secrets from seasoned digital marketing experts and successful online entrepreneurs.
Benefit from EMoneyPeeps's private group access and world-class training.