What Are Solo Ads And Who Has The Best Solo Ads Traffic?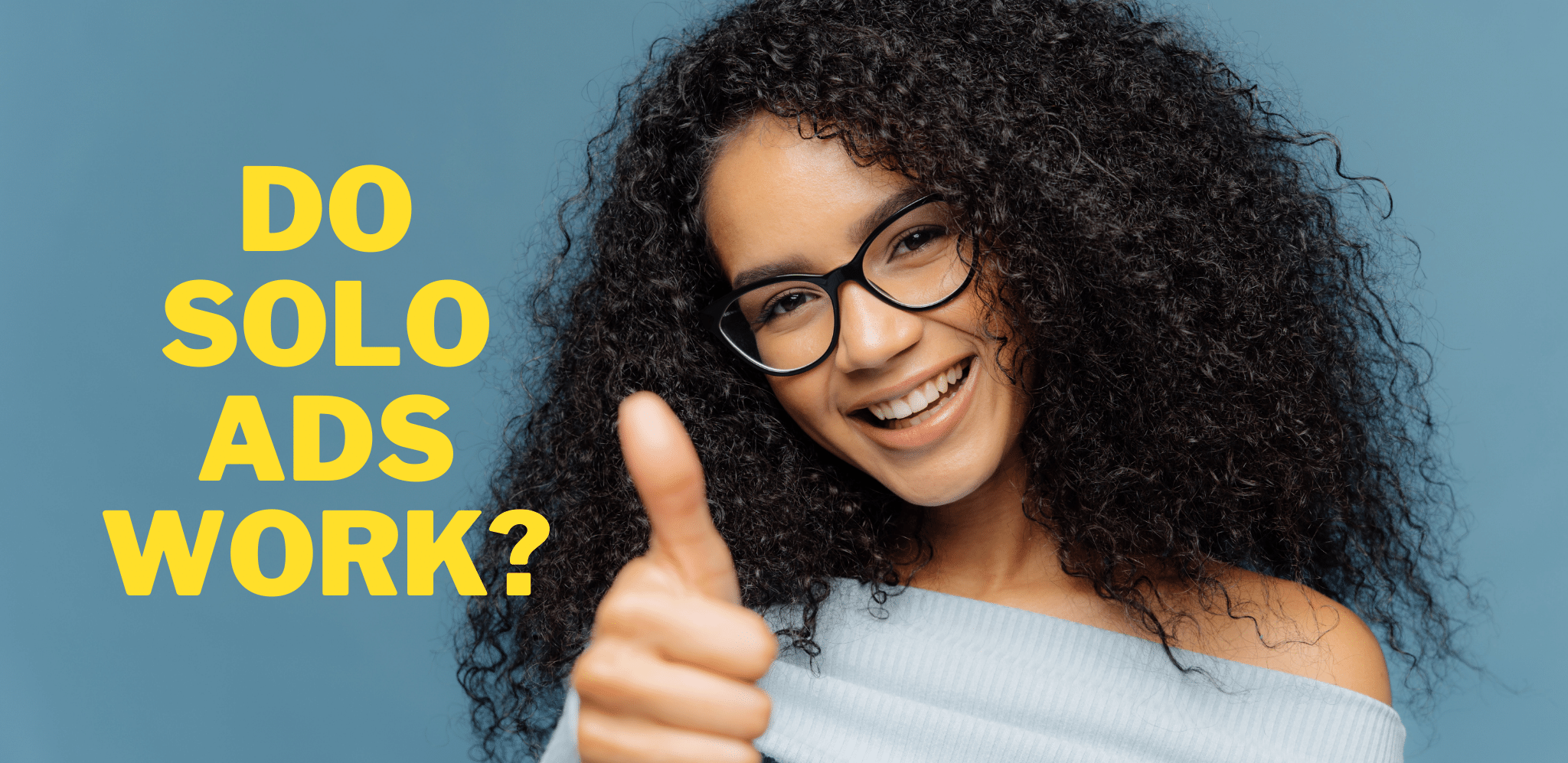 Solo Ads Guide
Businesses facing ridiculous and growing advertising costs are rapidly searching for alternative traffic and lead sources.
Over the years, many alternative traffic sources have came out of the woodwork, one of which being extremely affordable and targeted. Solo ads have grown in popularity, especially for small to medium sized businesses.
Entrepreneurs and businesses are turning to solo ads traffic with higher confidence for many reasons.
Solo ads can provide quality affordable traffic that can quickly be sent to any targeted sales or landing pages in a matter of minutes.
Regardless of your type of industry or niche, there are ad providers and companies who have large lists of potential customers awaiting your offer, products, and services.
Get Our Top Recommended Lead Generation System To Use With Solo Ads
Solo Ads Review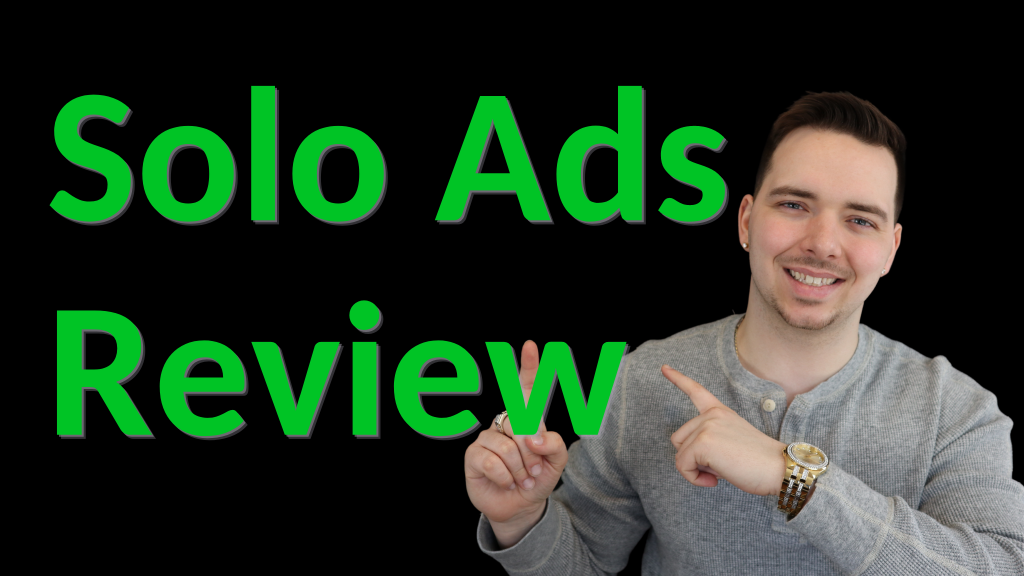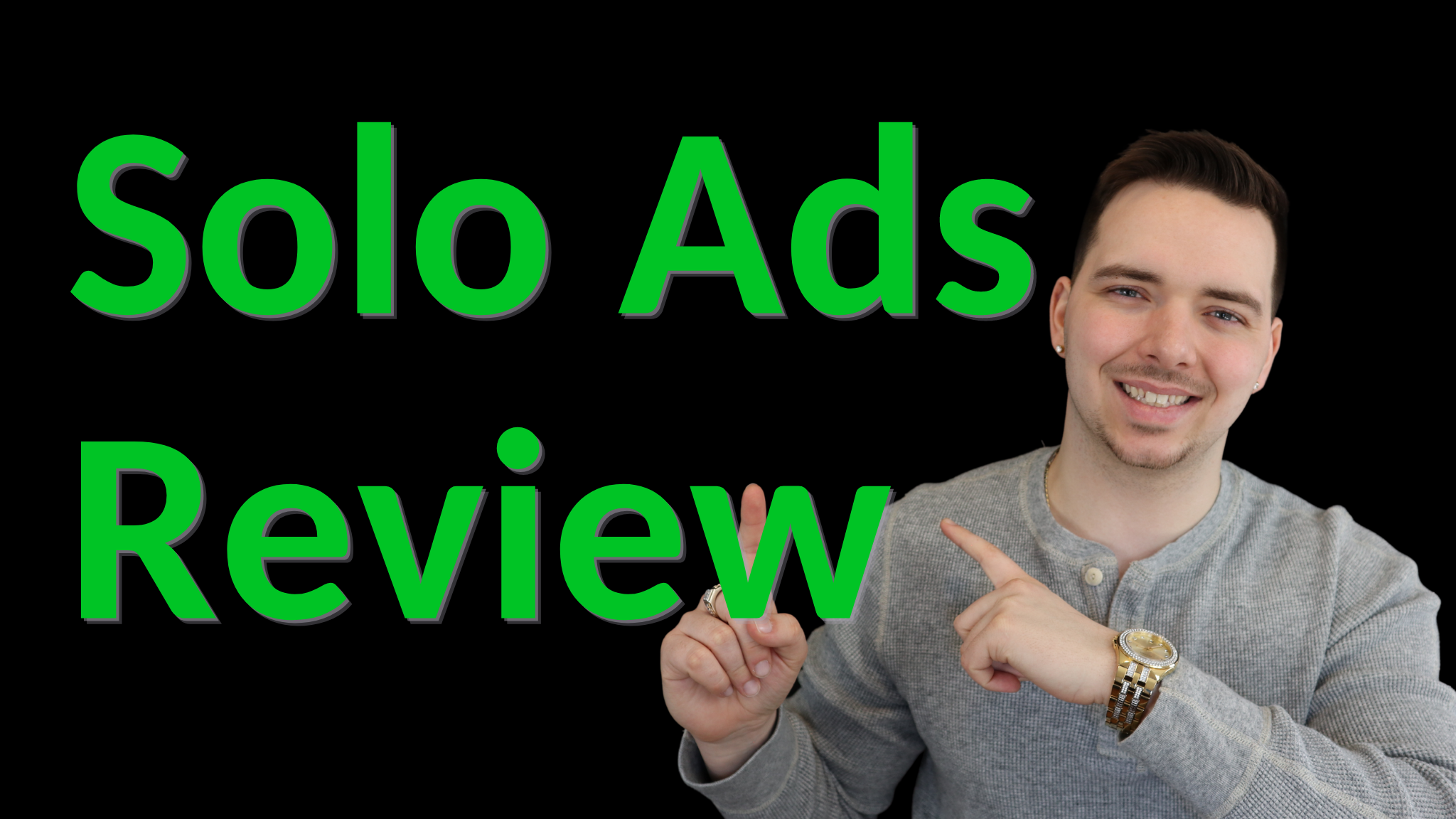 There many critical reasons that these ads can outperform almost any other traffic source in the marketplace.
Social media ads, CPA networks, and many other types of lead/ traffic delivery have became popular during the last 10 years.
Yet, none of these other traffic platforms are able to provide the same kind of high converting traffic that a soload alone can at the same price.
This is why we're going to do a full solo ads review, give you access to the best solo ads traffic sources, and fully explain how they work.
We will also cover why these ads still make up, and have a competitive edge, in the online marketing world today.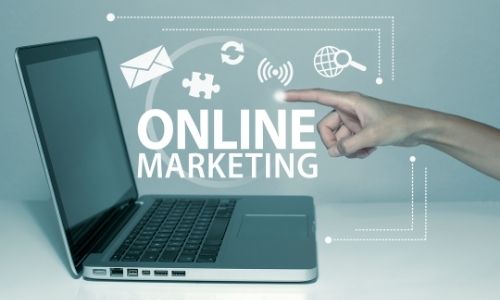 What Are Solo Ads?
What is a solo ad, and how do they work?
A solo ad, is an email promotion sent to list of people – subscribers (An email list). The owner of this email list is referred to as a solo ad seller.
It is sent on behalf of a person wanting to sell products or services to that email list. Usually, a solo ad consists of a single email written as an advertisement – why it is called a solo ad.
Upon receiving the email, the subscribers then will decide whether they are interested in the information presented or not, and if they are, they click on the link included in the email to visit the sales or landing page of the promoted product or service.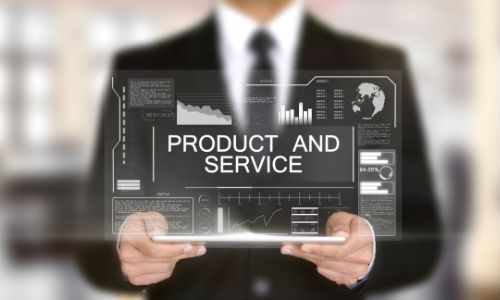 The ad provider, or person who is selling the solo ads, charges a cost per click.
This form of traffic is considerably cheaper when compared to mainstream forms of advertising.
In some industries, you can pay upwards of $10-$100+ for quality leads.
With solo ads, you're often paying between $1 – $2 per lead.
Solo-ads are considered advertising alternatives, even while they can be many times more profitable than other kinds of advertising.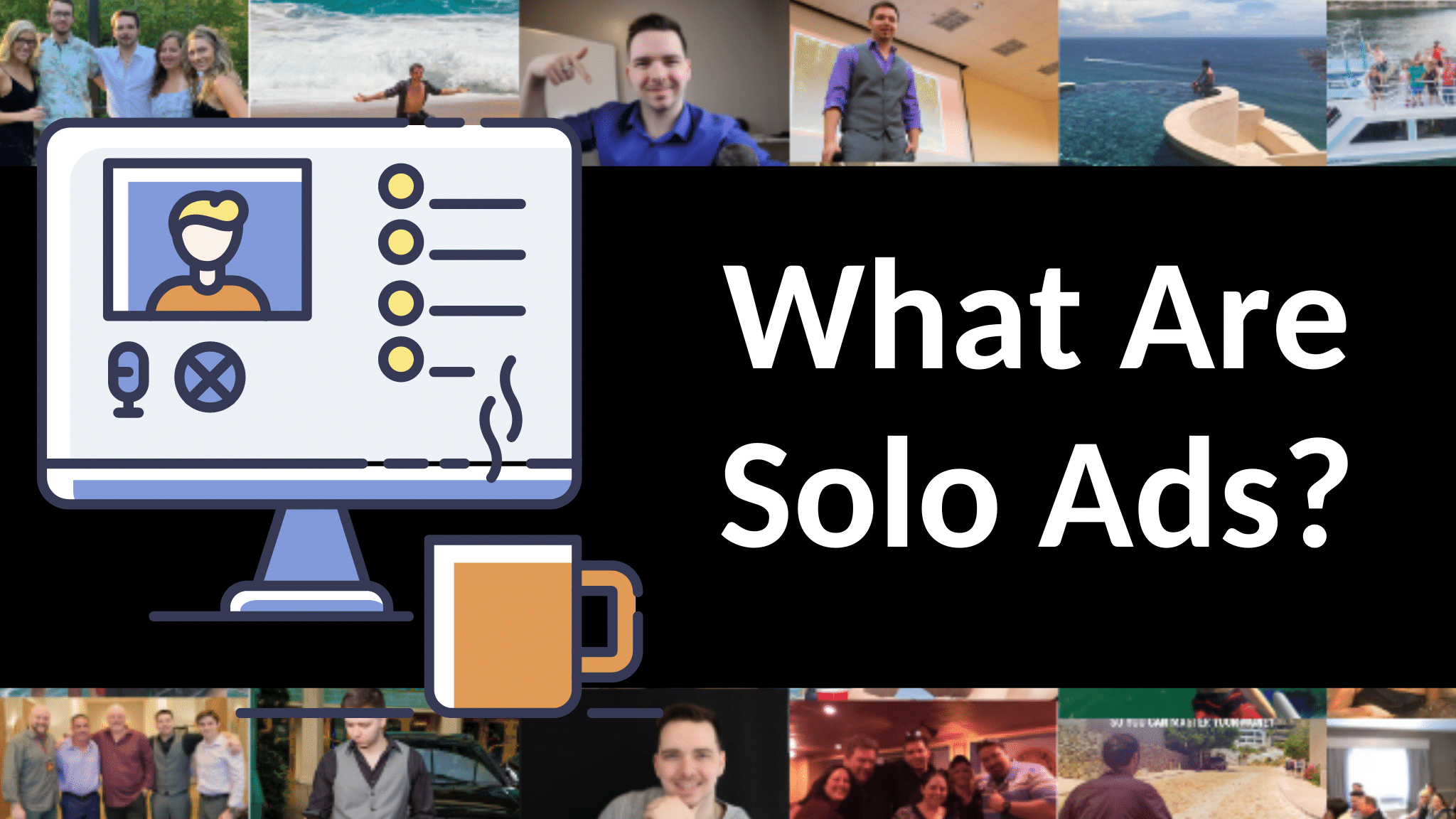 We've ran ads traffic for our own offers and businesses (primarily affiliate marketing) for well over 10 years now.
Get Our Top Recommended Lead Generation System To Use With Solo Ads
Here's a video covering our best solo ads case study.
How Do Solo Ads Work?
People are curious about how these ads work, and who to get the best solo ads from, and much more.
Because of these questions, we wanted to go through an example of exactly how a solo ad order would happen, and the steps throughout the process.
Here's an example of a solo ad situation and scenario.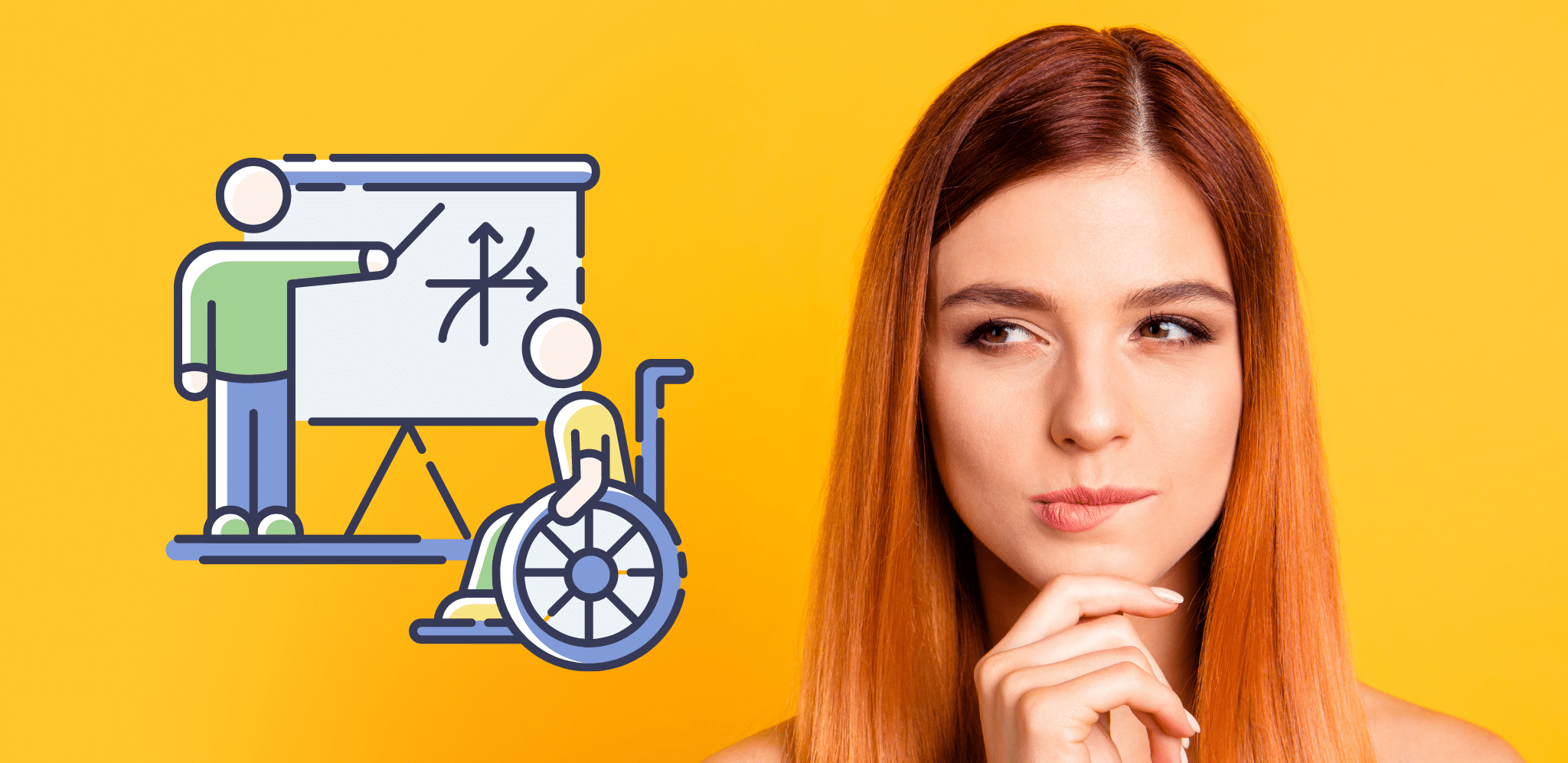 Solo Ad Example
You have a health and wellness business and you would like to sell some of your protein powder.
You look online and find a workout gym website.
You call them and ask if they'd be willing to send a broadcast email out to their list of weightlifters, in exchange for X amount of dollars.
(or you'd ask if they would be willing to be paid $1 per person that click on your protein powder sales page link on the inside of the email)
The company says yes.
You then would provide the ad copy / writing of the email to the workout gym website and your link to the offer, and on a set day they would send out your email ad to their email list (their list of subscribers).
Let's imagine the workout gym had an email list of 1000 people.
10% of them click on your link, that means 100 people decided they were interested in what you were offering.
Of that 100 people, 6 of them buy your $45 protein powder. Now, you've generated $270 in sales and because 100 people clicked on your link, you only spent $100.
You've successfully paid for advertising and profited $170.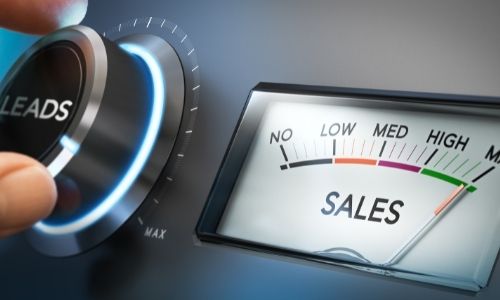 Below in this article, we have listed the #1 solo-ad marketplace.
Steps To Buy A Solo Ad
Here's some simple steps you can take to buy one of these advertising email blasts…
Find a solo ads marketplace or provider (like Udimi Solo Ads)
Provide the ad email copy, or ask the solo ad provider to write it.
Pay the ad provider for the advertising to their email list.
Wait for the clicks to be delivered. Solo ads guaranteed clicks
Watch for leads and sales to come through.
If this advertising goes successfully, you should consider reordering another solo ad from the provider. If it doesn't, you may want to refine your email copy, or consider buying from a different solo ad provider.
**Special note** You should always use a lead capture page when using ads to advertise. Make a special offer (Lead Magnet) to entice people to opt-in for more information.
This way you collect them as a lead on your own email list first, because most sales always come in the follow up process.
Please remember this when you buy solo ads.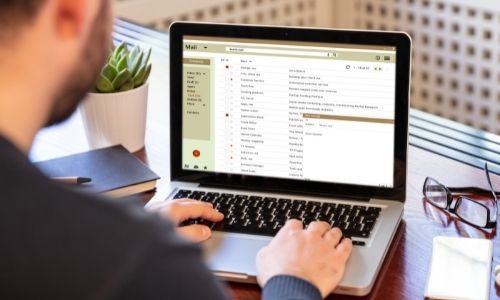 Get Our Top Recommended Lead Generation System To Use With Solo Ads
Do Solo Ads Work?
Yes, solo ads do work. However, there are a few things you should be cautious of when purchasing any solo ads from any ad marketplace or seller.
Only buy from quality ad providers. Good solo ads come from providers that have hoards of positive reviews, that report buyers getting both leads and sales from their solo ad orders.
Communicate with the traffic provider. You may have some questions about the ad providers' email lists, and if they would be a good match for the products and services you're selling.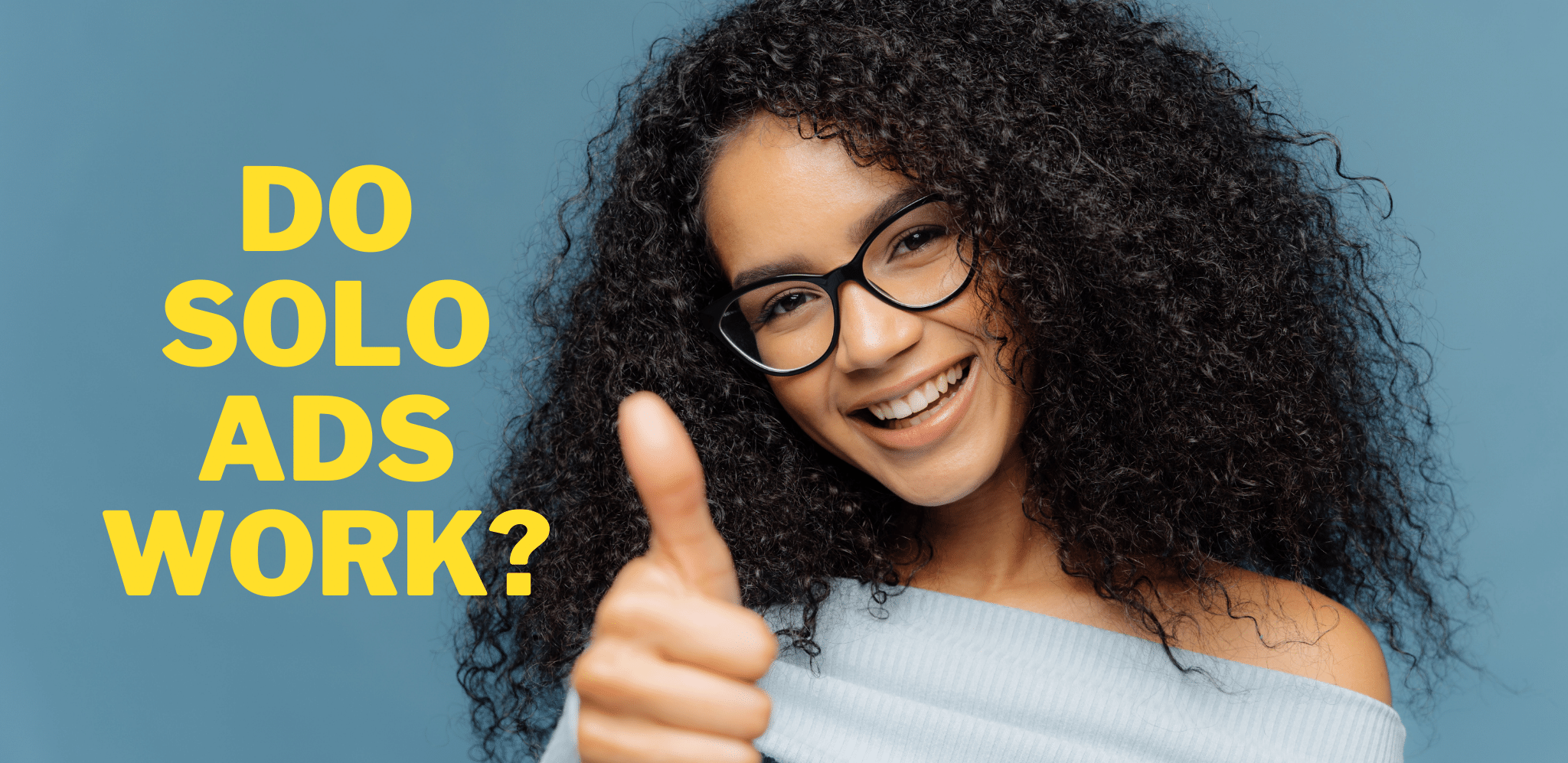 Are Solo Ads Effective?
Ads traffic can be quite effective in generating leads and customers, because the traffic is nurtured referral traffic sent to one's offer by email list owners in that particular niche, who ideally have already earned the trust and respect of their email subscribers.
In general, you should learn about lead generation and how it works.
Why?
The more you understand about the lead generation process, the more you can understand the results you should be seeing from your orders.
If you aren't getting the results you should be, such as decent opt in rates, engaged leads, and sales – then talk to your ad provider or find another.
Get Our Top Recommended Lead Generation System To Use With Solo Ads
Conversion Rate Of Solo Ads
The conversion rate of solo ads depends on a few important factors.
The email list quality of the person or business selling ads.
The accuracy of the reporting and data.
The match of the correct offer with the right email list buyers.
How Much Do Solo Ads Cost?
Solo ads are relatively affordable, and cost between $0.30 – $2.00 per click. They are sold in packages, and depending upon the seller, packages can start as low as 50 to 100 clicks.
If you were to buy 500 clicks from most solo ad providers, you'd then pay between $150 – $1,000.
When solo ad costs are compared to other advertising alternatives, you'll find that solo ads are less expensive per lead generated.
Facebook, YouTube, and other social media advertising costs goes up almost every single year. The cost per lead with solo ads for example, is anywhere between $1 – $2 per lead.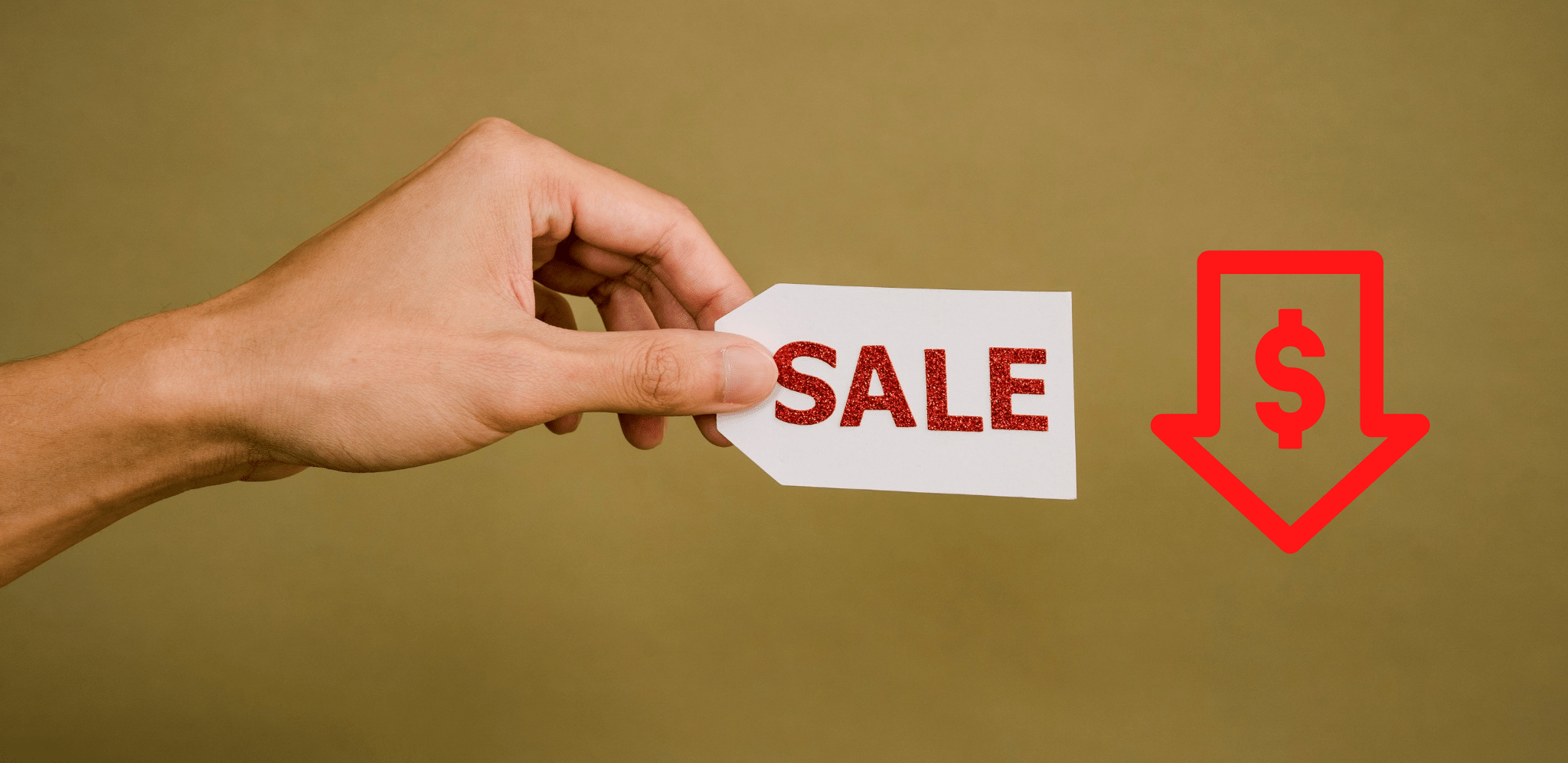 This is considered exceedingly cheap when compared to the average cost per lead with social media ads or PPC, which will cost you between $3 – $100 per lead, and sometimes even more depending on your niche!
Solo ads are in essence, an advertising strategy similar to pay-per-click (PPC), albeit via the delivery medium used with solo ads traffic is email.
However, Solo ads are generally considered to be a little less targeted, as they do not have in depth targeting options for you to choose from, but their low cost often makes up for this.
Why Buy Solo Ads Traffic?
Really, buying this kind of traffic is one of the fastest ways to scale your business profitably.
As solo ads cost less, and bring you the same or better quality of leads and customers as other advertising methods, you're enabling your business to save vast amounts of money on advertising.
These advertising email blasts are also easy to purchase, and the traffic you buy can be sent to your sales or landing page, within a day or two. Often solo ad vendors deliver as much as 1000 clicks or more per day.
The largest influx of quality traffic within a short time period allows you to quickly split test your advertising or solo ad vendors.
Here's the main reasons people buy solo ads vs other forms of advertising:
Traffic runs faster
Traffic is easier to purchase, with no complex learning curve
Traffic is more cost effective and fixed – your not bidding on it, and having to raise your bids like with PPC
The traffic can be extremely targeted and easy to scale
The traffic is great for affiliate marketing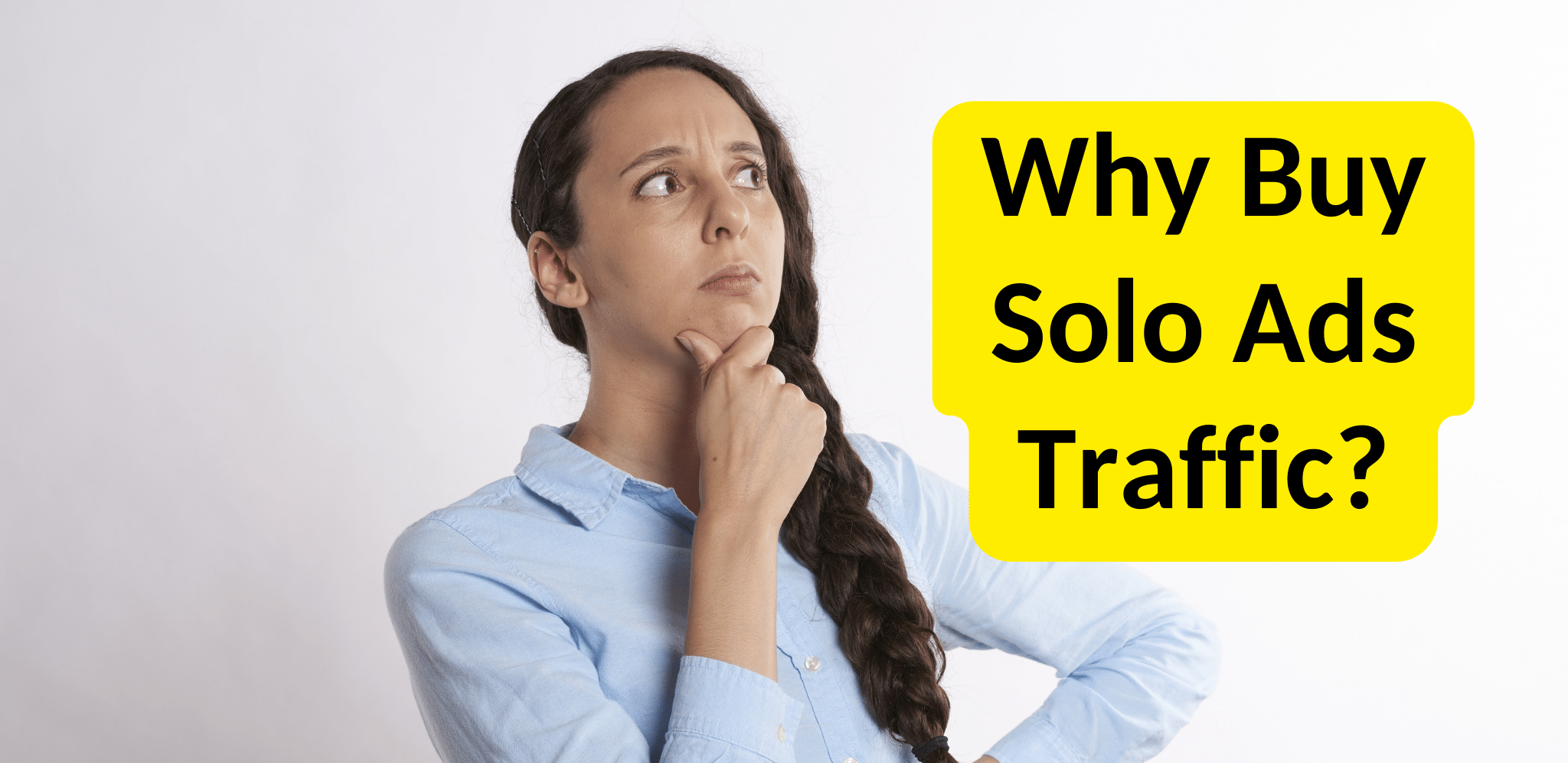 Solo ads are a truly unique form of effective email advertising.
Get Our Top Recommended Lead Generation System To Use With Solo Ads
Solo Ads VS Other Advertising Platforms – Which is better?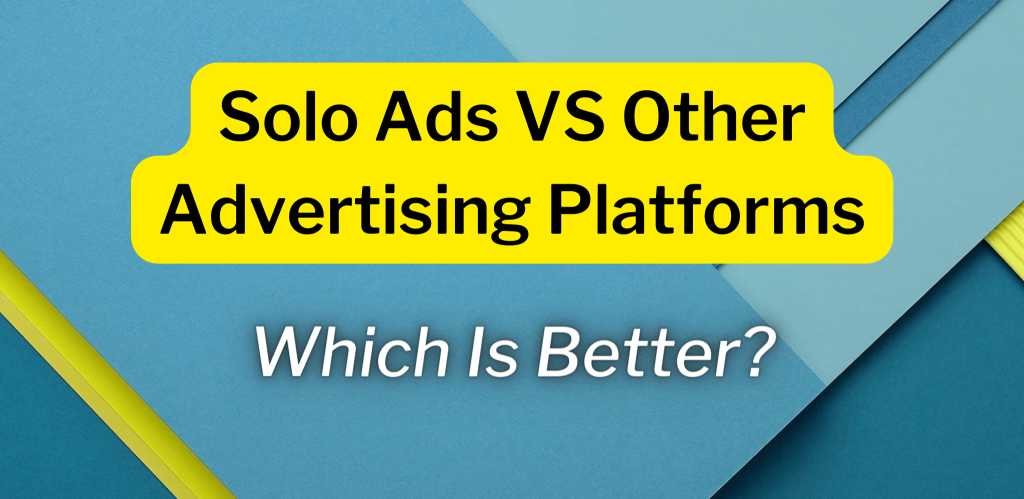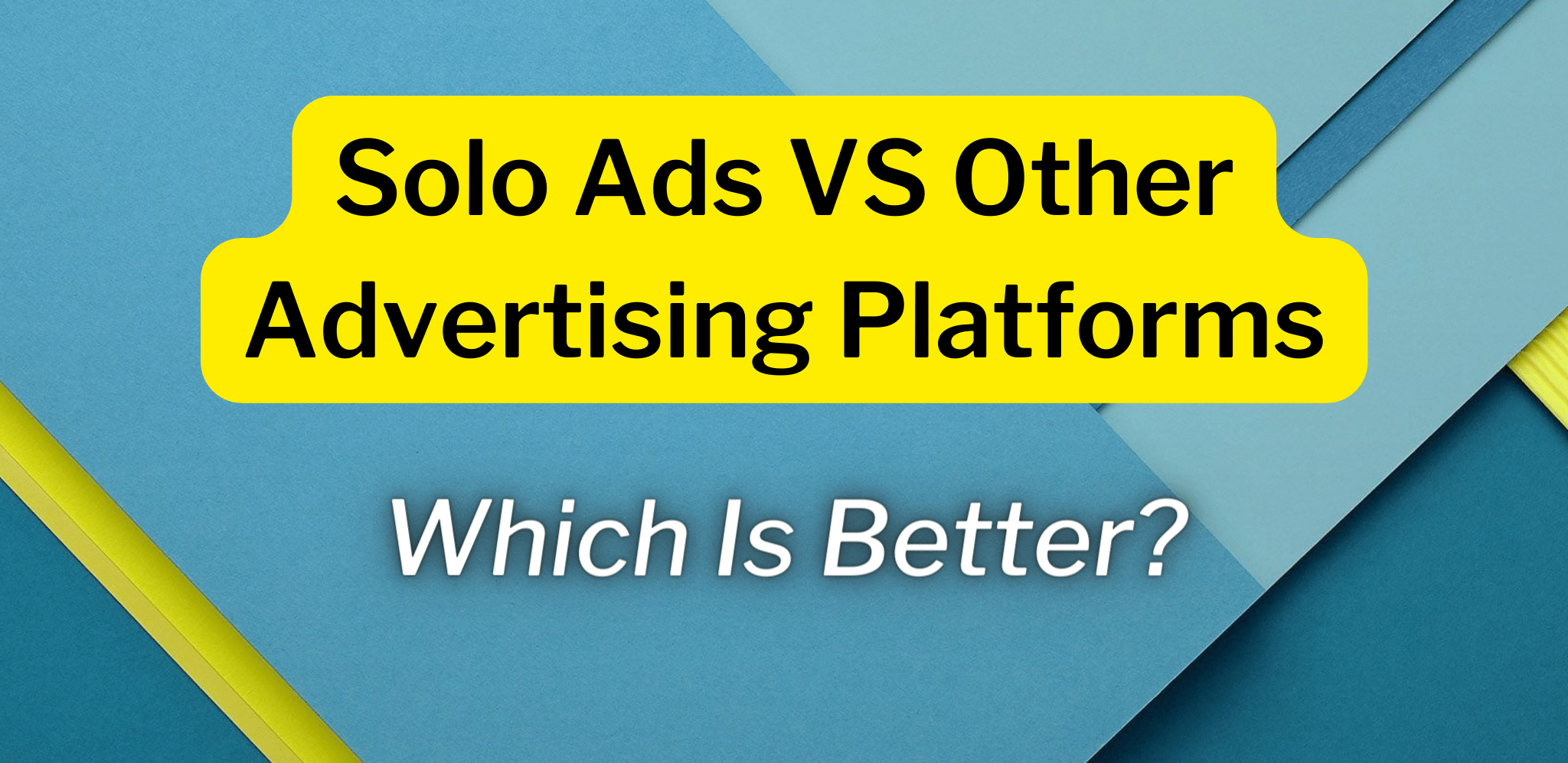 Solo ads work better than many other forms of advertising for a variety of reasons.
The first main reason that solo ads perform better than anything else is the costs associated with them.
When you buy clicks or leads from a solo ads provider, your CPC (Cost Per Click) never fluctuates that much, and IF it fluctuates, it only goes down, because you bought a larger amount of clicks.
Now, the price varies between each solo ad provider, and is usually always different, but they never change their prices on you midstream.
As well, you are never bidding against someone else's bid like with YouTube, Facebook, Microsoft or Google pay per click ads (PPC).
With solo ads, your clicks cost the same regardless of who else is purchasing the same or similar traffic.
The second main reason why solo ads perform better than other traffic counterparts is because solo ads offer an extremely fast delivery of traffic, and it's a straightforward process.
You buy the traffic at a set amount per click, and it gets delivered – it is as simple as that!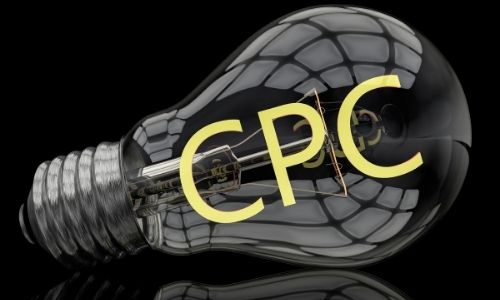 While you normally wait days, and in some case many weeks, for traffic to be delivered and climb from other advertising platforms, solo ads can be delivered within a few hours – in only some cases, just a few days.
With social media ads, and other PPC advertising networks, every time you try to bump up your ad spend, almost always your traffic costs increase while conversions go down.
You have to over and over again alter and change ads, targeting and bids to try to find a win.
Plus, you have to monitor PPC ads pretty much daily.
Solo Ads vs Google Ads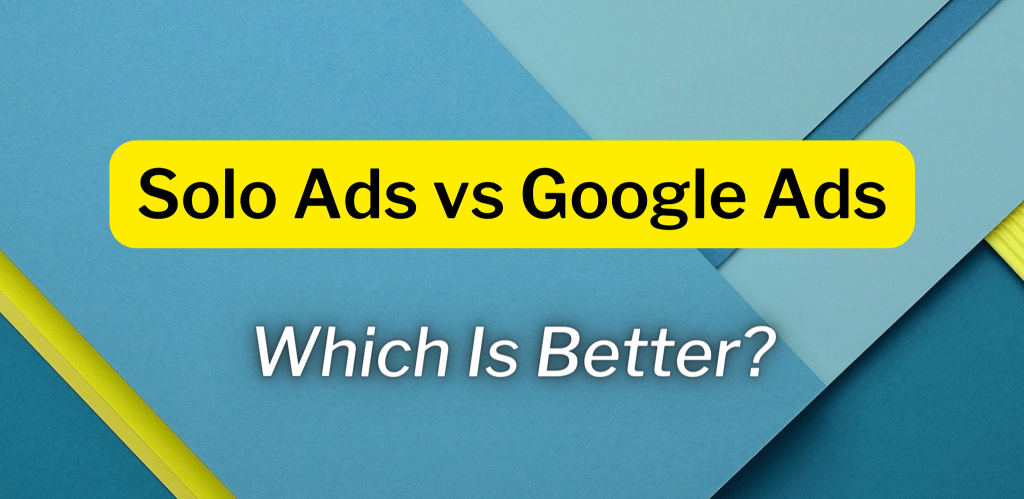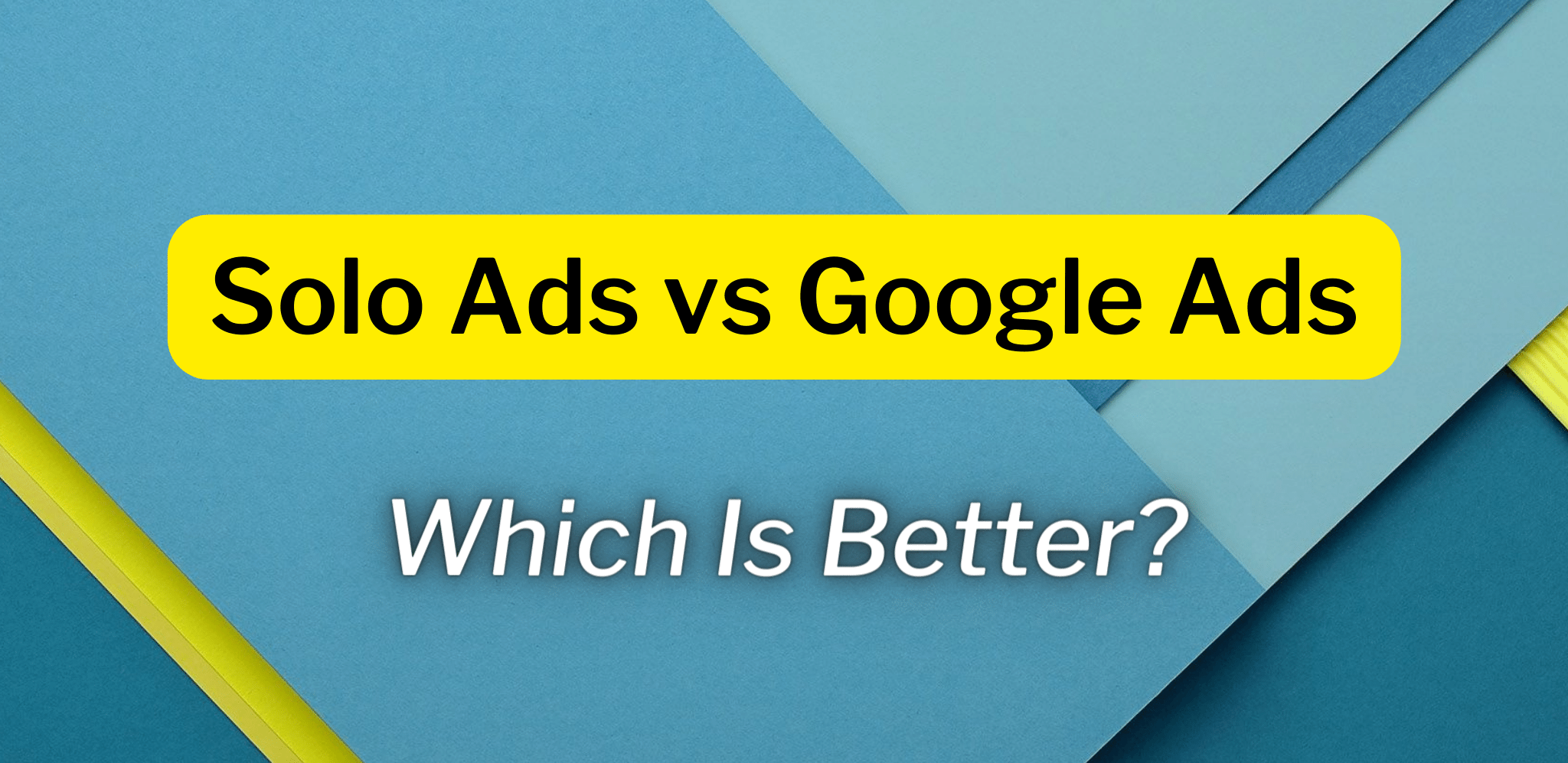 Google Ads (AdWords) has proven over many years to be very successful for many marketers and businesses. They operate on the Pay Per Click model as well.
You bid on keywords or long tail keyword phrases, and every time someone clicks on your ad, you are charged.
However, as the internet evolves and grows, Google keywords in many niches are becoming very expensive to bid on. Some keywords could cost you more than $300 per click – and we feel that's just crazy.
With Google Ads, if you do not have a big budget you may never reach the people you need to.
Big businesses with big budgets can out bid you every time!
You may be left with the worst keywords to go after that do not produce much conversions at all.
Another big problem is bots, Yes BOTS. These bots can waste your advertising budget.
Click here to read how bots work, and what they can do to your PPC campaigns.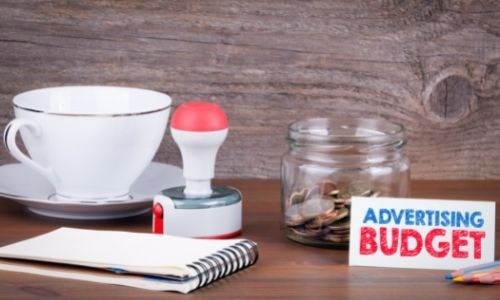 The last thing is Google Ads is very complex in figuring out. You have to constantly monitor your ads, keywords and targeting, increasing and decreasing bids.
If you do not do this and keep fine tuning your ads, you could waste tens of thousands of dollars with nothing to show.
Even though their are numerous cons to using Google Ads, it still works very well for many marketers and businesses who really take the time to master this platform.
If you are considering using them, I would make sure and learn from an expert.
Due to the competition on the platform, and the costs involved with bidding on keywords, Google AdWords is better for targeting less competitive long-tail keywords.
Solo Ads vs Facebook Ads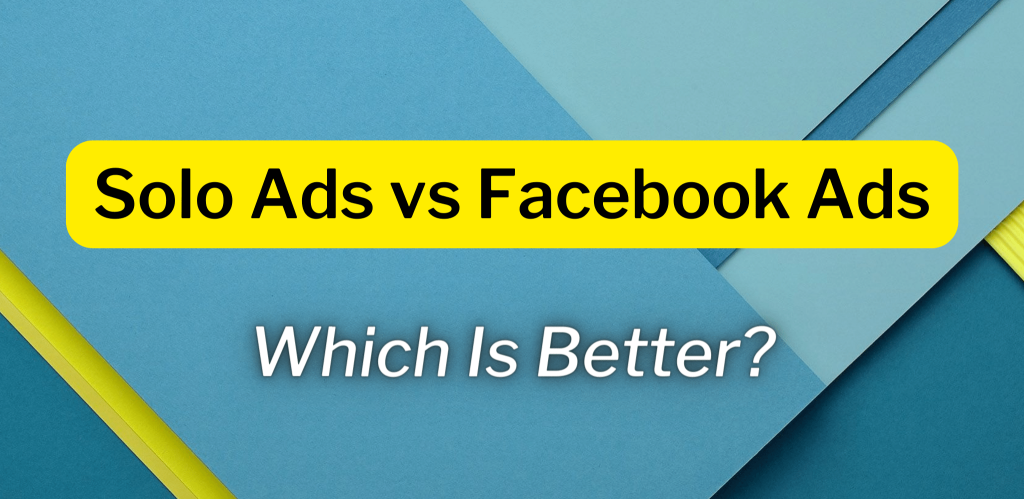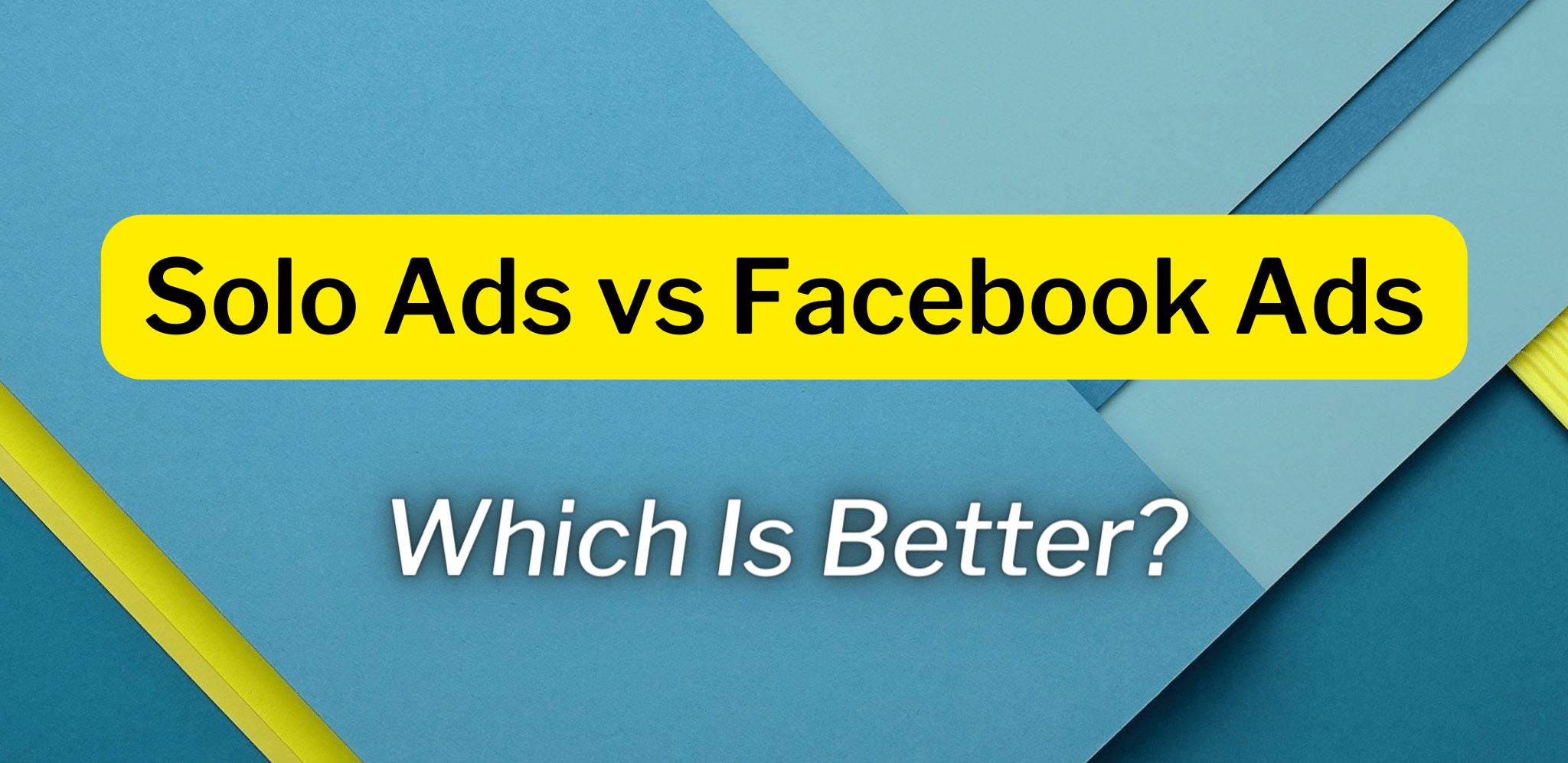 With Facebook social media ads, you'll have constant changes in costs per click!
But what could be worse than that?
Facebook can shut you down at any time.
Entire businesses have been literally demolished by Facebook, because the company decided to shutdown their ad account for literally no reason.
We know marketers and businesses that have had their Facebook ads accounts shut down multiple times.
Some even as many as ten times or more.
This is NOT what you want to happen!
Facebook advertising policies change all the time, one day they deem your ad just fine, the next it is against their terms of service.
Get Our Top Recommended Lead Generation System To Use With Solo Ads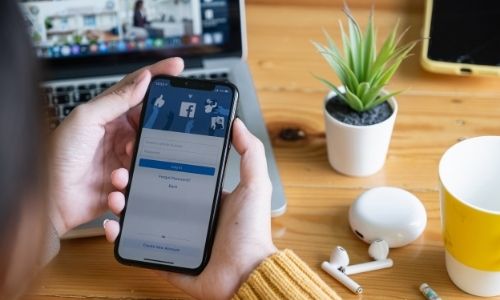 Now, again there are many businesses and marketers that use Facebook ads very successfully.
As they have some really great targeting abilities, you can create campaigns to include all your ideal customer demographics, including age groups, earning brackets, gender, location, and activities they enjoy. Facebook has over 3 billion users, that is a lot of eyeballs for your offers.
So if your considering using them, proceed with caution and learn from an expert, otherwise you could be left shoveling out thousands of dollars with little to no results.
All PPC campaigns like with Facebook or Google ads, require constant monitoring, and adjusting of ads, targeting and bids. They are very complex to get set up and ads running.
You have to allow in your budget to lose some money while you find winning ads.
Realize at anytime as well, they can shut down your ads account whenever they feel like it.
For us, solo ads seem to always win over any other advertising platform competition.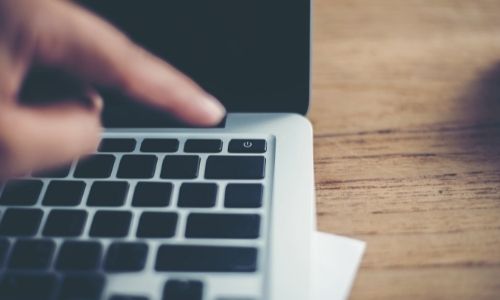 8 Reasons why you should use solo ads
Anyone can figure out how to use them
They are simple and straightforward, you purchase traffic, you get traffic
They cost less
No bidding competition
They are easier to scale
No constant monitoring
Solo Ads offers the best value for money, especially for newbies
They can deliver larger quantities of traffic much faster
How To Do Solo Ads Business?
Some people are wondering how to start their own lead generation business with solo ads.
Yes, you can sell solo ads yourself, and also understand how to generate your own leads for your business.
That guide will walk you through every step of setting up your own lead generation business, which if you wanted it to be, could be your own solo ad business.
Selling this kind of advertising can be extremely profitable, just as purchasing them can be.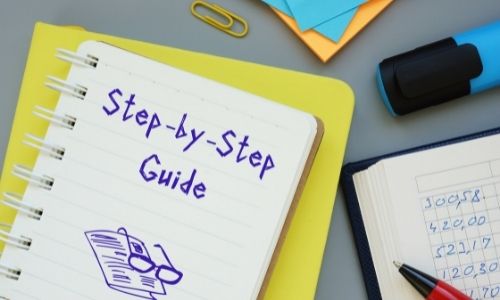 Best Solo Ads Provider
Over the years there has been a growing number of solo ad vendors and marketplaces.
However, as there are a larger number of solo ads sellers, there is a lower number of quality solo ads providers.
Because of this, you want to make sure that you only work with the absolute best solo ad providers. Why? You don't want to buy bad traffic and waste your money with a solo ad seller who doesn't deliver real traffic.
Just like with other social media advertising, you can lose some money if you buy from the wrong solo ad providers.
Of course, this is why you should heavily vet any solo ad provider you're considering buying an ad from.
You should look for legitimate and reliable reviews, in large quantities.
Get Our Top Recommended Lead Generation System To Use With Solo Ads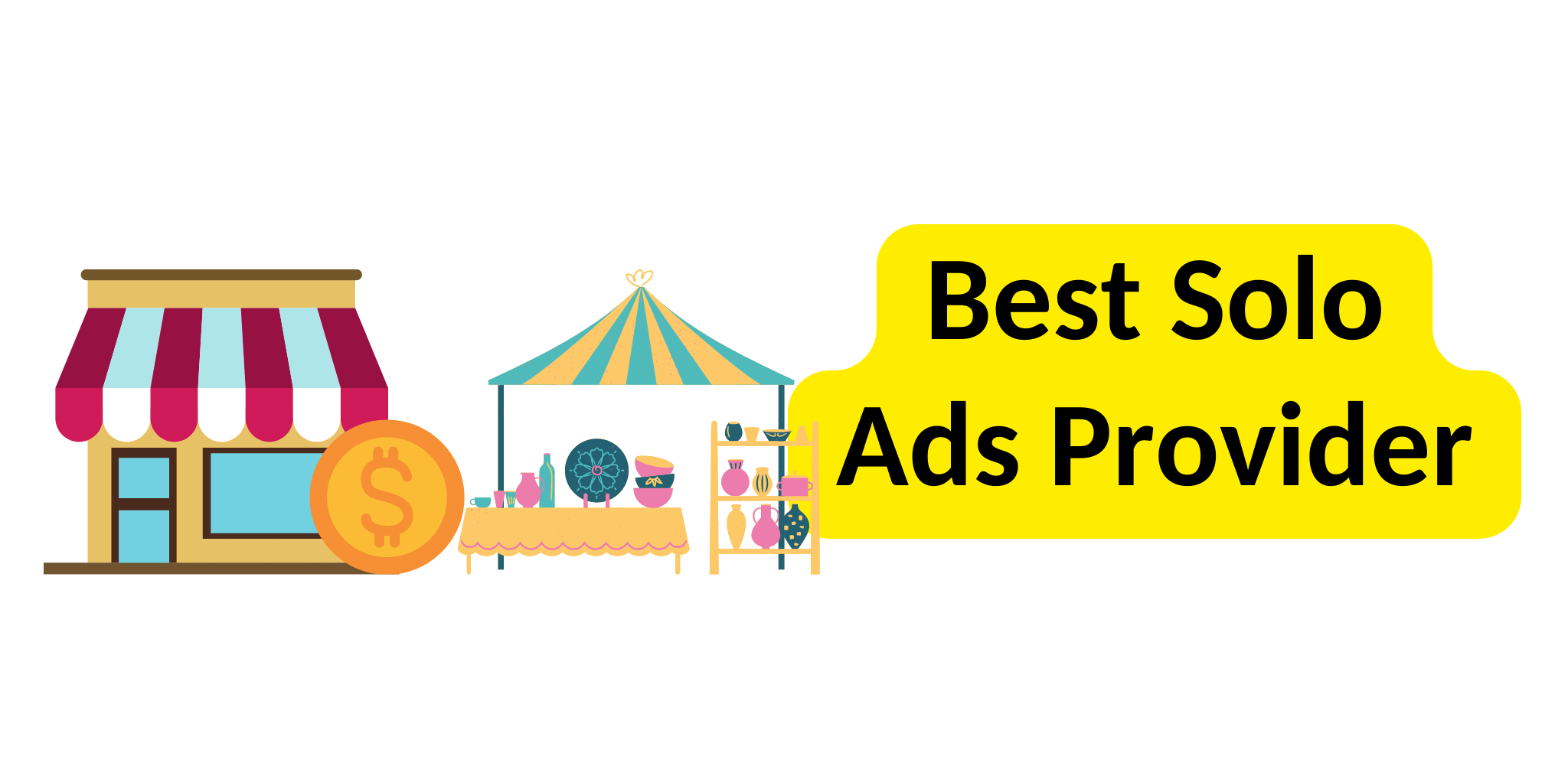 We've put together below the best solo ads marketplaces, and the best traffic providers as well.
Each of these best solo ads providers, we've personally spent a minimum of $10,000 with.
Because of this, we're able to vouch for their credibility and quality of traffic they deliver for their customers.
Solo Ads Marketplaces
Here is the list of the best solo ads marketplaces.
We've tested and reviewed each of them after spending a considerable amount of money on solo ads for each.
You can watch a full video here where I will go over each of the best solo ad sources below.
Udimi Solo Ads
There is one solo ads marketplace that has taken the advertising world by storm.
Udimi, is the best solo ads marketplace you will ever find.
It's that good, that we've spent the majority of our advertising dollars with them over our 29+ combined years in business!
Oh, and if you need any assistance setting this up, our FREE course has everything you need to get started.
Udimi filters all traffic from their hundreds of solo ad vendors that sell solo ads inside of their website.
You can create a free Udimi account now here if you'd like to check them out or invest in some solo ads now.
With Udimi, you're able to also view live and certified reviews for each solo ad vendor you browse.
But, Is Udimi Any Good?
Yes!
If you have watched our short Udimi review video, we're sure you'll find that Udimi is a great marketplace to buy solo ads traffic from.
It has filtered quality traffic that comes from vetted solo ad vendors.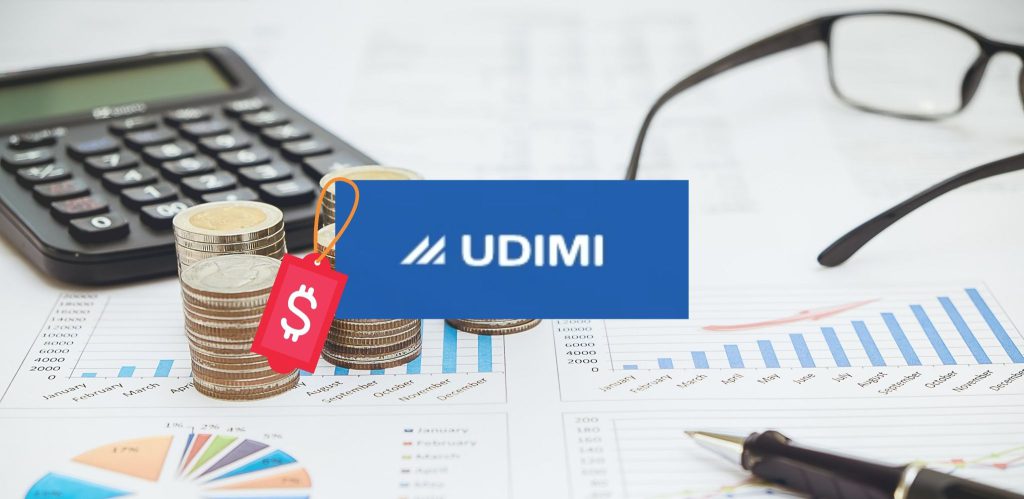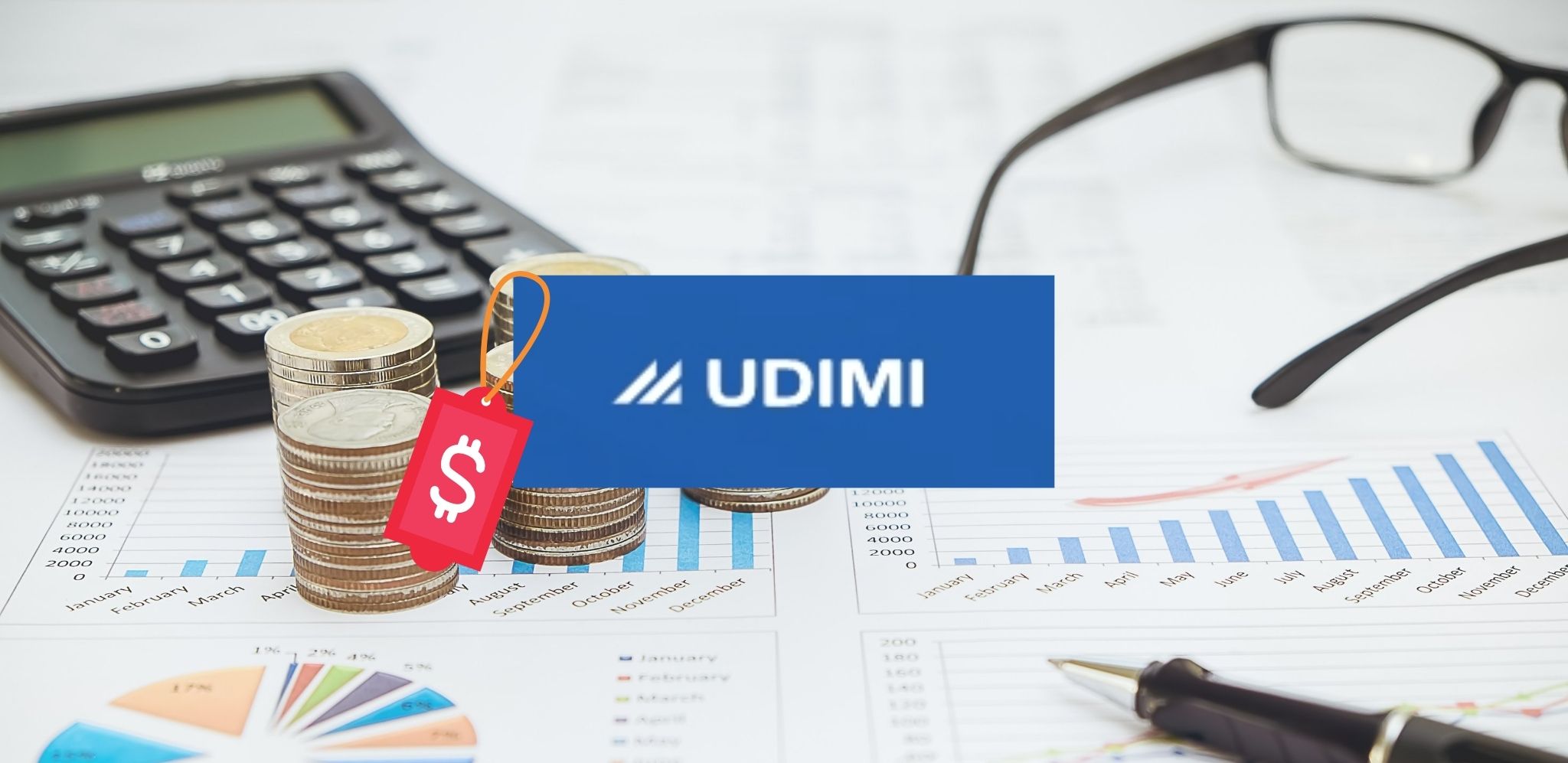 Traffic Authority
The second largest solo ad traffic source, is Traffic Authority.
For over 8 years, Traffic Authority has sold some of the best (but more expensive) traffic in the solo ad marketplace.
Traffic Authority is not a full solo ad marketplace. However, they do something different that no other solo ad or traffic provider in the market does.
Traffic Authority buys mass amounts of traffic from other companies, and then re-sells the best solo ads traffic they're able to generate after double filtering out the low quality traffic and leads.
They also allow you to pause solo ad campaigns, at the click of your mouse, if you need to for any reason.
Among all of the advertising sources online, this is the only one we know that does this, in order to create premium boutique traffic and leads.
Best Solo Ads For Affiliate Marketing
So, you want affiliate marketing traffic and leads?
You've came to the right place!
Through all of the traffic and advertising sources we've purchased from over the years, we've found that there is one that converts the best for affiliate offers specifically.
Udimi is the #1 affiliate marketing solo ads source.
Udimi filters their traffic universally, and heavily vetts the traffic vendors that are allowed to sell in their solo ad marketplace.
Additionally, if sellers have to many bad orders reported against them, they will be banned from selling traffic on their platform.
This ensures a variety of good quality ad sellers are always available for customers.
Create your free Udimi account here
Why Use Solo Ads For Affiliate Marketing?
Solo ads are inexpensive compared to other advertising methods. They offer the lowest Cost Per Lead generated compared to any other paid advertising.
Solo ads make it easier to scale affiliate profits. As Large quantities of visitors can be delivered extremely fast.
Nothing complex to figure out for using them to promote your affiliate offers.
Solo ads are delivered right in peoples inboxes, one of the highest converting forms of online marketing there is.
Solo ads are best for affiliate marketing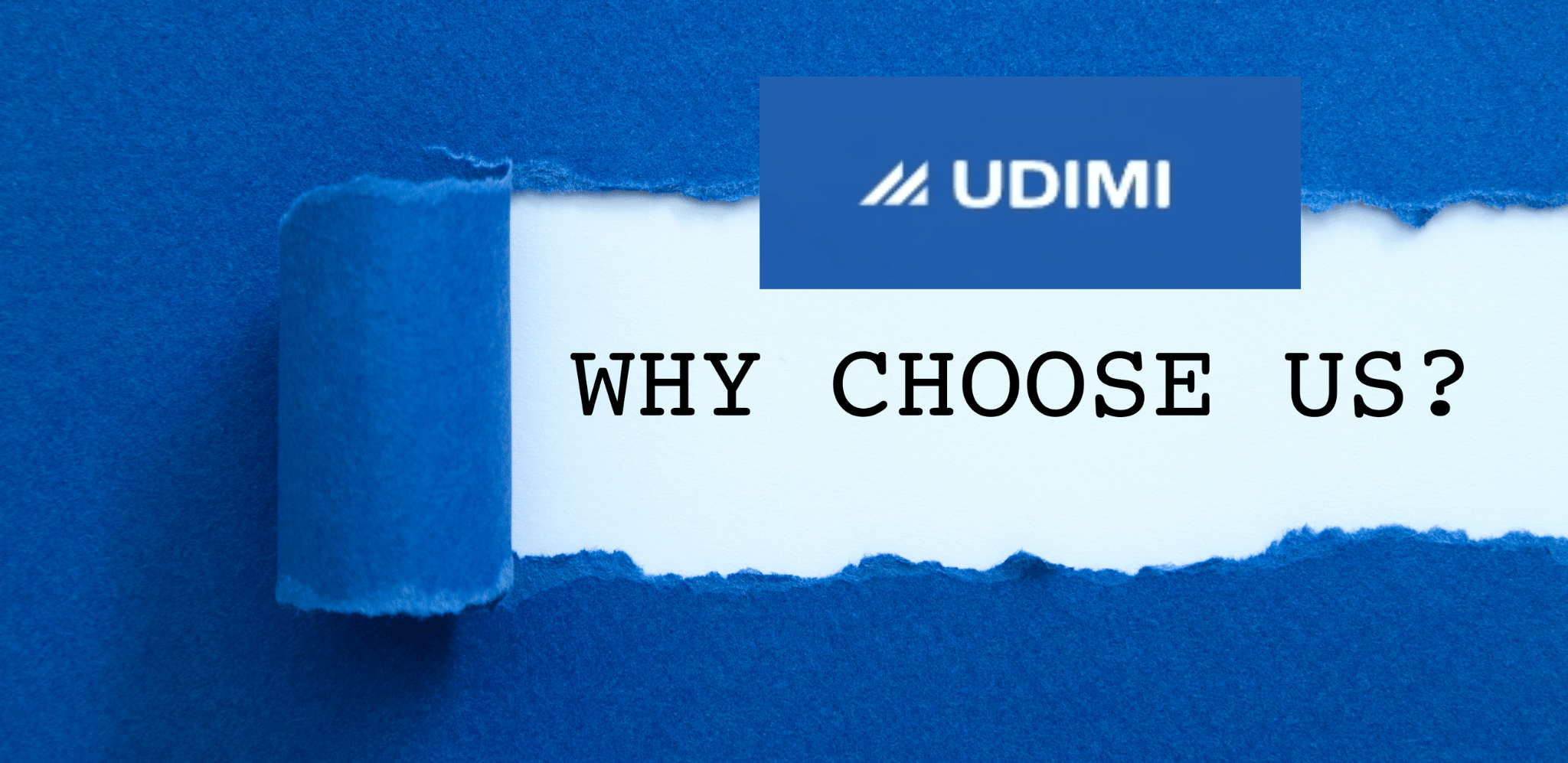 Best Solo Ads For Network Marketing
Network marketing, while similar to affiliate marketing, is still quite different.
You'll need a different kind of traffic, since the leads need to be interested in network marketing.
If you're looking to offer your network marketing products and services to an audience, you should choose Heavy Hitter Leads.
Heavy Hitter Leads specializes in network marketing traffic and lead outsourcing in able to deliver mainly network marketing leads and traffic to their customers.
Network marketing audience has a different perspective and wants, than most affiliate marketing audiences.
This distinction is clear, and why affiliate marketing vs network marketing exists.
Make sure you always work with traffic or advertising providers that offers traffic which contains people who are actually interested in the products and services you are selling.
Another good solo ad source for network marketing is a company called MLM Leads.
They have been in the industry a long time, and offer quality solo ads traffic and leads.
How To Become A Solo Ads Reseller
Often when people start to understand how solo ads work they become curious about the possibility of starting a solo ads reseller or business themself.
Can you start this email blast business on your own? Yes! And it's more simple then you would possibly think.
If you want to learn how to start a lead generation business then read through this full lead generation guide here.
The simple general steps to do this include…
Learn how to generate leads.
Join a marketplace where you can sell leads and clicks as a reseller
Start selling clicks, leads, and traffic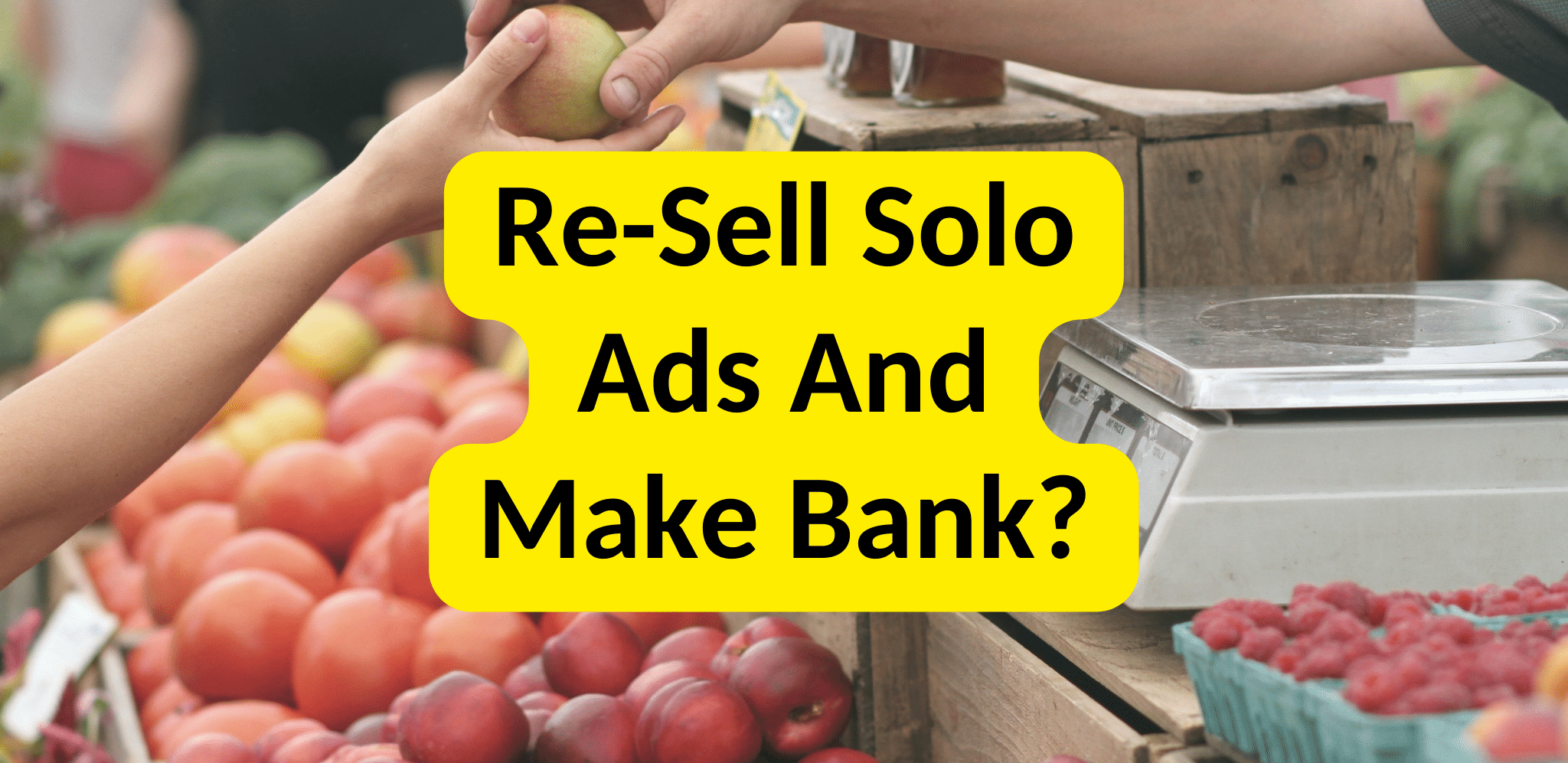 Are Solo Ads Worth It?
For most businesses, solo ads will be more than worth it.
It all depends on if the solo ads sellers email list contains an audience of people who actually are interested in the products and services you're wanting to offer them.
If, there is a big miss-match, then any traffic you order will most likely generate very few leads and almost no sales.
This is why it is so crucial for you to make sure that the vendor you're going to work with, has traffic and leads who want what you're selling.
If done correctly, buying this kind of advertising will be extremely profitable for any marketer or business.
Get Our Top Recommended Lead Generation System To Use With Solo Ads
Are Solo Ads Profitable?
The best way to make sure your solo ads create profit for your business or marketing is by doing the following…
Choose a solid, ethical, leading solo ad company to work with.
Make sure that their traffic matches up with the kinds of viewers and prospects you expect to be buying your products and services.
Order a large enough solo ad to do a true test of a traffic source. We recommend that you buy a traffic package that has a minimum of 500 clicks to be sure of a true test of profitability.
Once your traffic has ran, it is partially your responsibility to get people to buy, through following up with your new leads.
You'll want to email your list and new leads that just arrived.
By emailing your leads frequently, you'll increase your chances of turning your leads into customers and sales.
This is the absolute truth and reality to making solo ads work effectively.
Solo ads do produce sales and results by themselves, but true results from any traffic ALWAYS comes from your follow up.
Follow up is king, traffic is queen! Have both going on, and you'll see nice profits and revenue from all of the solo ads that you invest in.
Email List Building With Solo Ads
Most often people begin using this alternative advertising source, so they can quickly build their email list cost effectively.
Consider taking a look at this traffic source if you're wanting quality leads at a great price.
Final Thoughts on our Solo Ads Review
We've found that through our own tested research spending tens of thousands of dollars with solo ads, the verdict is that solo ads are an extremely profitable form of advertising. This form of advertising have been around for almost two decades, and they still are fueling entrepreneurs, affiliate marketers, network marketers, and other businesses profit.
The reason why many marketers prefer solo ads over other forms of advertising, is based upon speed of delivery, ease of use, the ability to scale – and the quality of traffic delivered.
We recommend that you take the time and separate some of your businesses traffic budget so that you can try out Solo Ads for yourself.
Again, if you want to get started with the best traffic marketplace possible, go create a free account at Udimi now.
If you have any questions, don't hesitate to post them in the comments section below or just say hello.
Sincerely,
Your Friends And Partners
Richard And John Weberg
FAQS
What are paid solo ads?
This simply means; a person paid for a solo ad (email advertisement) from a vendor. The vendor sends this ad to his list of email subscribers on behalf of the buyer. Real solo ads are not free except in the event of a solo ad swap between vendors.
What are solo ad swaps?
This is where vendors trade email ads with one another: 'I'll give you a 100 click email ad to my list, you give me one to your email list in return'
What is solo ads in email marketing?
They are ads that are sent to someones list of email subscribers for a fee.
Funnel clicks versus solo ads?
Funnel clicks come from thank you pages, links on download pages, they are exit type traffic pages and overflow solo ad mailings. Usually this type of traffic is a bit more recycled. Funnel clicks can be effective as well, because you get your offer right in front of a prospect when they are in the process of 'taking some sort of action'. We find solo ads to be quite a bit more effective though, all depends on your offer.
Are solo ads affordable?
Yes, they are one of the least expensive paid advertising methods you can use. Clicks usually cost between .30 cents to 2.00 a click, and are sold in packages starting as small as 50 to 100 clicks.