How To Write Cold Emails That Convert Highly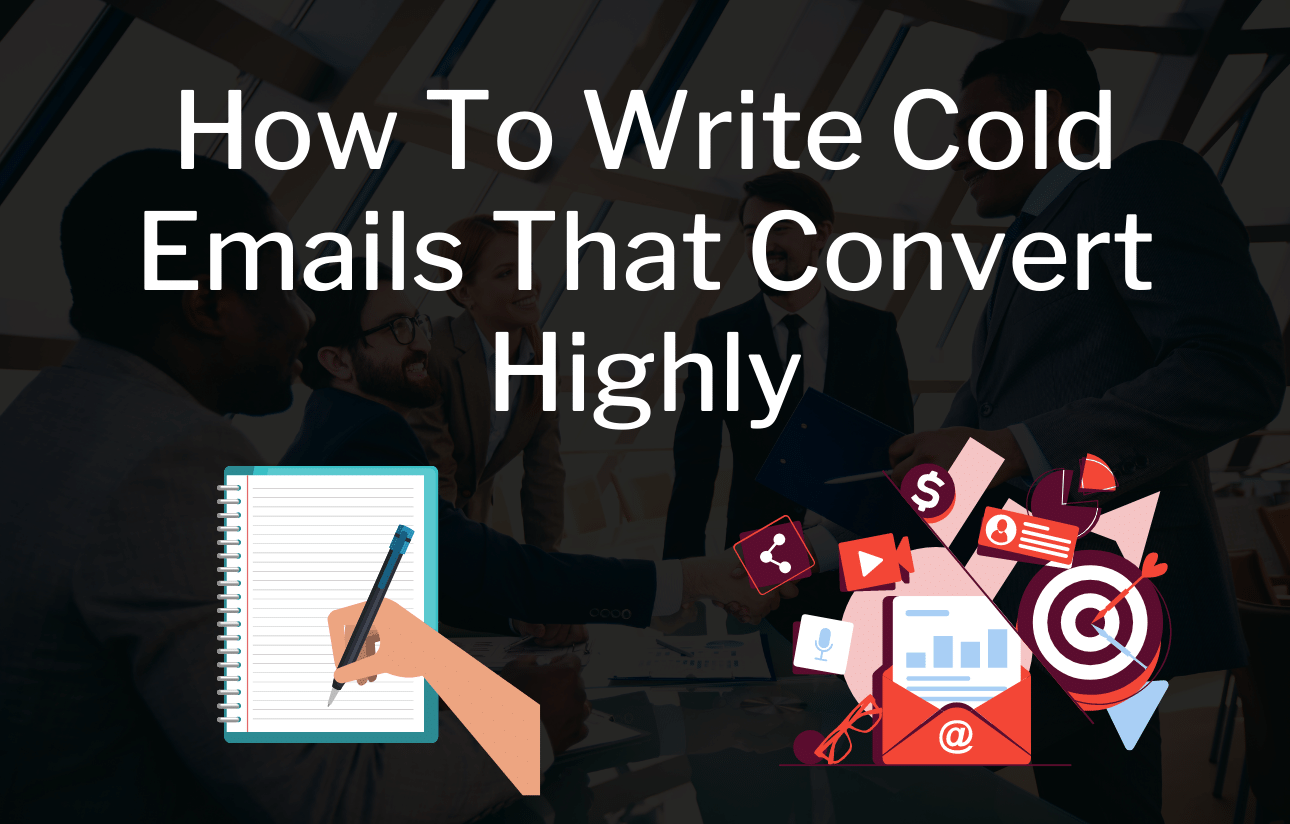 The emails you write and send as outbound messages, have a huge impact on the profit and results of your business. Ever cold email has the chance to either engage or repulse any prospect. To better increase your chances of landing a customer, this full guide will walk you through exactly how to write cold emails that will convert!
Writing effective cold emails that work takes skill and time to master. This walk through will help reduce the learning curve and have you writing great cold emails to every prospect you want! Remember, the better your emails are the more profit you'll produce from your leads becoming customers.
How To Write Cold Emails With Ease
Step 1: Focus On Creating An Engaging Subject Line
The first and foremost important aspect of writing any cold email, is the subject line you use. Fortunately, most of the time when you're writing cold emails, you have some time and the cold emails aren't being sent out automatically. This is great! Because it means you can focus on creating the most customized, personalized, and engaging subject line possibly.
Here's a cold email subject line template or formula for creating a subject line that your prospect will open. "Benefit Desire + Time Period To Accomplish – Objection".
By plugging in details in your prospect persona or dream customer you can create a variety of impactful subject lines to get your leads attention properly. Consider calling out the name of the lead or prospect, and customizing the subject line as much as possible. This is the most important part of email writing, as it dictates your open rates of all cold emails.
Step 2: Create And Make A Body Copy Personalized For The Viewer
You know what resonates with your audience and prospects best? When you write content that is actually for them. This is why personalizing and customizing your body copy for each individual prospect is key. Sending masses of automated cold emails that you didn't personally write, doesn't work anymore.
Your audience has been bombarded by the same generic messaging that doesn't get their attention. This is why the best email cold outreach strategy includes complete customization of your body copy for every person you will be contacting.
Step 3: Create A Valuable CTA That Calls Their Attention
The CTA (Call To Action) – is the reason your prospect will click to learn more, or possibly book a call with you. Most cold emailers and cold email writers make the mistake of having generic Call To Actions that don't resonate with your audience. "Book Your Call Now" is to bland and won't get the CTA clicks and engagement you want.
Try experimenting with using CTA's and call to actions – that lead with a benefit your customer desire. Such as using, "Drop Those Pounds And Get Fit By Booking An Appointment Now". Yes, this is a longer CTA, but at least it isn't boring. And it will get much higher clicks from prospects! Email marketing works, because you use your copy to get your prospect to click your CTA and become a customer.
Step 4: Focus On Their Wants And Needs
No, it's not about you. It's about the prospect and what they want. To often when writing cold or warm email copy – email marketer tend to write about them. You can lead with, "I, I, I". You have to literally lead and use, "You" in the words you're using, as frequently as possible. Here's an example of this… Take a look at these 2 sentences…
"You can get better results now by getting your free call booked."
"I know I can get you better results when you book a call with me."
Which one is going to get better reception from a lead or prospect? Obviously, the copy that uses, "You", more. Because your audience is thinking about their wants, desires, and problems. You want to tailor and customize your copy to illustrate you care about those things, just as much as they do. Simply, by using, "you" more!
Why Cold Emails Are Effective
Cold emails and cold outreach can be effective when it is customized and personalized. Cold emails directly reach into a potential clients inbox and show how you can provide them value they desire.
The better you get at writing copy, focusing on customers needs, and writing better subject lines – you'll see your cold email outreach and messaging becoming more effective.
Being able to successfully convert your leads into customers with cold email will take time, but the results when optimized can be well worth it.
How To Make Cold Email Marketing Work
If you want your cold email marketing to work properly – get started by following the practices and strategies that we have discussed above. Each of the strategies we have personally tested and seen profitable success with.
With our kindest regards,
Jon Weberg
Richard Weberg