Best Email Marketing Segmentation Strategies & How They Work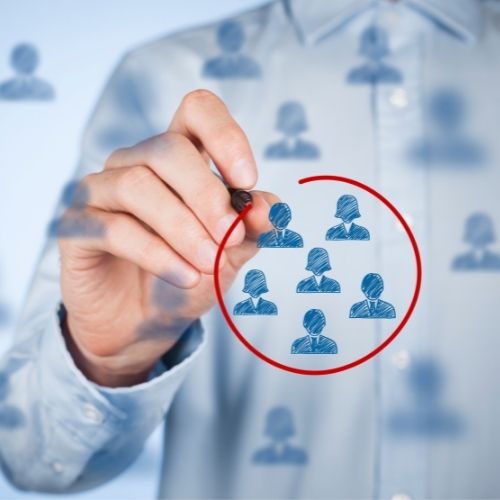 Email marketing segmentation strategy and email segmentation, are key to a profitable email list and business.
You want to convert your leads into customers and retain your current customers as much as you possibly can, and this is done by the use of email segmentation.
Because this allows you to follow up in advanced ways depending on certain actions taken by your lead.
Allowing you to customize your approach and follow up based on their actions.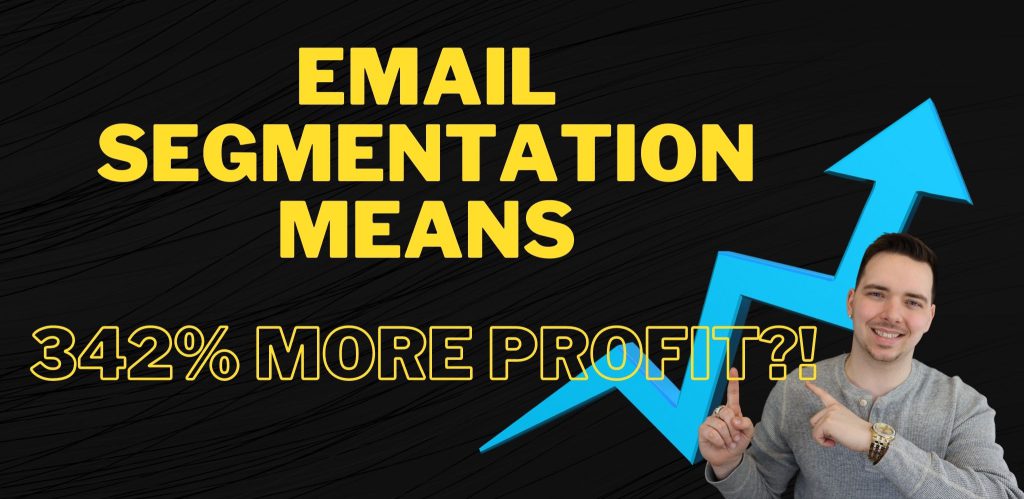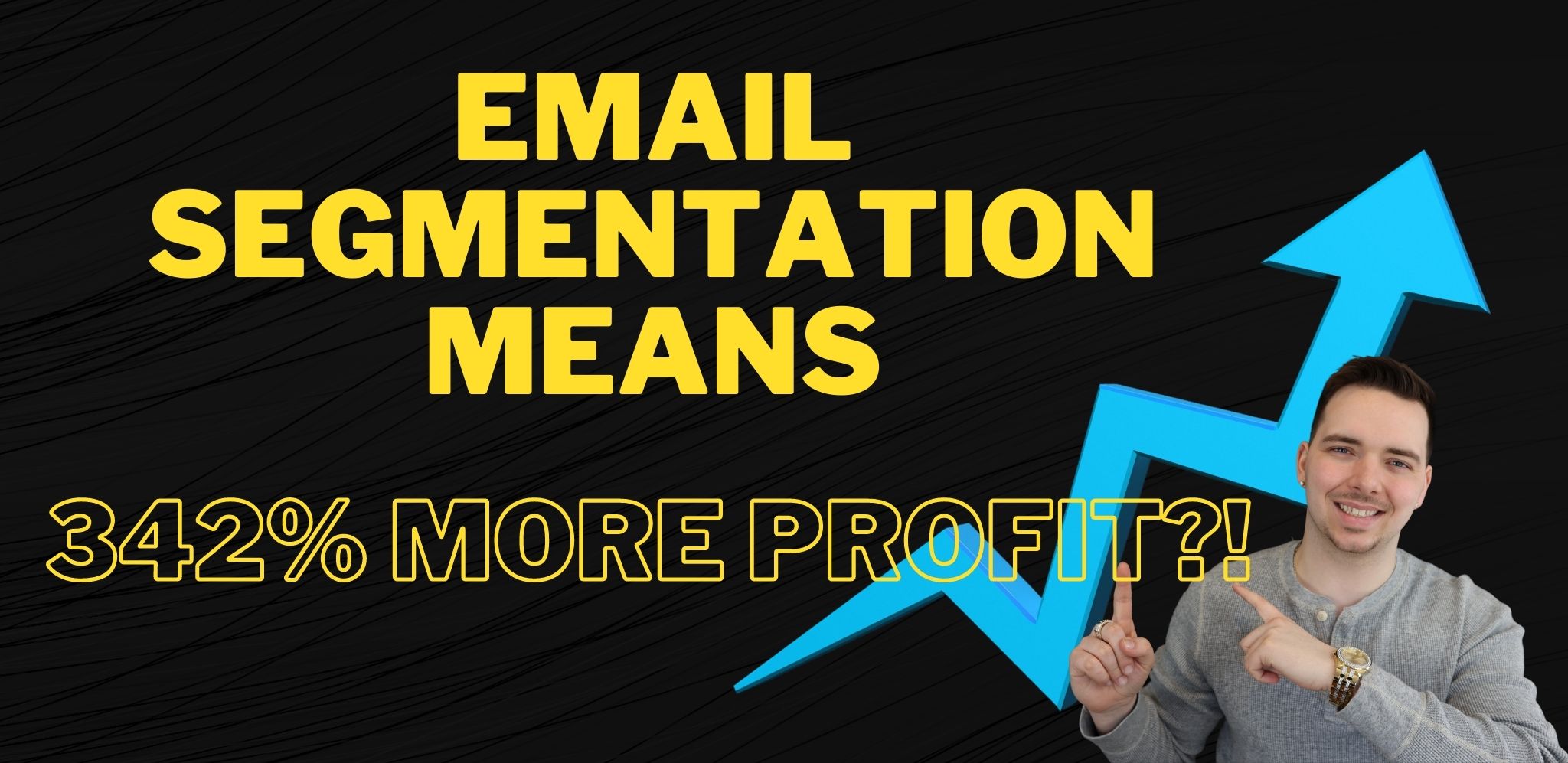 As you know, the follow up process is where 90%+ of ALL customers come from.
The more you can personalize and meet your leads and customers needs with this follow up, the more likely you are to convert or re-sell them.
This is why the email segmentation and email list strategy is so important.
You're able to closely see your customers interests, and segment them to receive emails based upon those interests and their actions.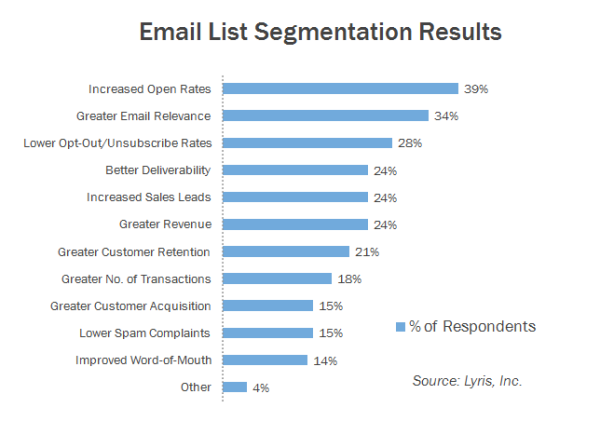 To put it simply…
The Definition Of Email List Segmentation
The ability to segment and follow up with your email lists, leads, based upon their actions.
This means if someone clicks on an email, or different (showing their interest or lack of interest) you are able to email each segment differently in order to connect with them further and discover what they are or aren't looking to invest in.
When you're able to do this you can drastically increase the number of sales and profit you generate daily because you're able to focus on specific customers who have or haven't taken certain actions and follow up with them differently to get them to take further action.
You want your auto responder (or CRM) to have this ability to segment, because, if you're able to segment your list, you are able to increase conversions.
This meansmore profit and more money to spend on ads and continue scaling your business into higher profits.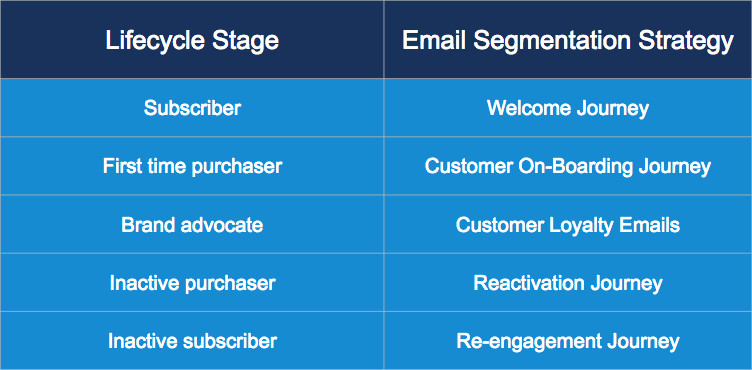 Email Segmentation Ideas & Email Segmentation Examples
If people don't open, or if they do open, or if they click but they don't purchase, then you will be able to send to that segment of these people to re-engage them and to have them take another action or action they didn't take yet.
This will increase your conversions. Because you can create new and engaging follow up tailored to what the lead is LITERALLY showing you they want or need.
Here we use an example of segmentation that lets you be able to email separately those who have been opening emails in the past 30 days versus those who haven't opened any of your emails in the past 30 days…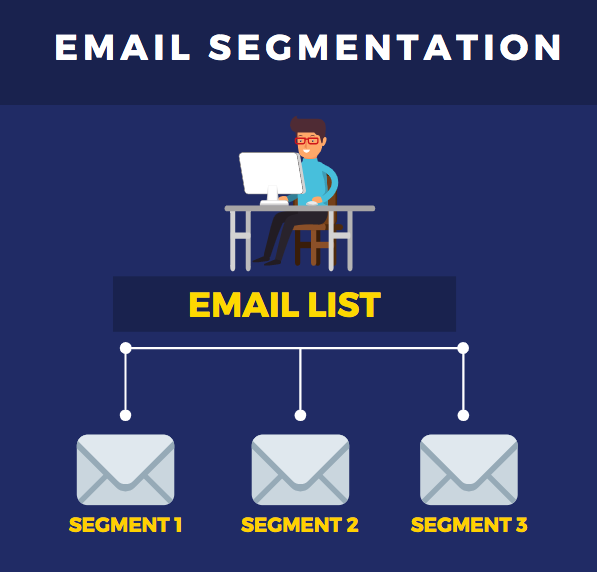 Another example of a great email list segmentation is being able to email separately those who purchase your product, and those who haven't purchased a product yet.
Because if they haven't purchased a product from you that means that the follow-up you've done with those people so far isn't working, or it isn't the right product or service for them.
Because of learning this, you can segment these types of people (who haven't purchased yet) into separate follow up emails.
These emails would be written differently then the original follow up series, since the original follow up emails didn't convert them.
These different follow-ups and segmented leads/follow up – may convert those people who haven't purchased yet, and show them different ways to build more like/know/trust with what you're offering, and with your business.
As I've already said, segmentation will help you raise conversions because you're able to identify different kinds of leads, different kind of customers, and bring them farther along the process to purchasing by following up with them, and by emailing them by communicating with them in different ways (because your past ways didn't work) otherwise, they would have clicked, and otherwise they would have purchased from you.
Email Segmentation Strategies
I want you to think about it… Would you want to email someone who already purchased a product, another email selling them that same product again? Why would they purchase that same product?
They wouldn't because they already purchased the product.
But you would want to resell them on a different product or a different service, or you would want to provide them additional value.
Along with re-engaging leads, and trying to convert leads, with email segmentation – you should be re-selling your current customers!
The biggest bonus of using email segmentation strategy is being able to re-sell and product more profit from your current customer base. With the proper email segmenting and tracking, you can email those who have purchase – differently then those who haven't.
Thus, allowing you to continue upselling, re-selling, cross-selling, your customer base a variety of different products and services. This drastically will increase your profit and allow you to scale quite rapidly.
You want to make sure you are following up and optimizing this follow-up process through segmentation in your follow-up emails that are segmented to make sure you are converting them and reselling these customers and any leads as well.
Kinds Of Segmentation & How To Apply It To Your Email Marketing Lists
Now, what kind of segmentation do you want to create?
Because you want more conversions, more customers, and more sales…
Here are some email segmentation practices and email list best practices to follow…
Increase opens by segmenting openers versus none openers. ( and link clickers .vs. non clickers )
This is because people who historically don't open your emails, that means they haven't seen what you've had to offer. It means they aren't clicking on your links.
That means they aren't opening and actually reading your messages.
You need to engage those who have not opened and turn them into people who are opening now.
For those who are opening you also want them to be clicking on your links. So both ways you want them to be clicking and if they aren't clicking, you want to also filter out and segment people who aren't clicking.
You can then re-engage those people to get them to start clicking any links and some more in different emails because something in your messages isn't inspiring them to click.
Segment leads versus customers.
If you are able to…
So people who have purchased should be on a separate list than people who haven't purchased yet because those people who haven't purchased yet, you obviously still need to email and follow up with to get them to purchase.
You want them to go ahead and purchase more and invest more with you.
For those who are already your paying customers, you want to email them separately from those people who are leads.
Segment separately those who've abandoned the cart.
Because they have gone to the point of where they're going to purchase, but then decided not to.
With the cart abandons, what you basically are trying to do is change their position.
So if they're not opening, you want to change them to an opener. If they're an opener, you want to make sure they're clicking.
If they're not clicking, you want to make sure they are clicking. If there are a lead, you want to make sure they become a customer so that they're, opening and clicking as well.
You want your leads to become customers, you want non-clickers to become clickers, but not openers, to become openers and, of course, people who abandon the cart.
You want to go back to the cart to begin.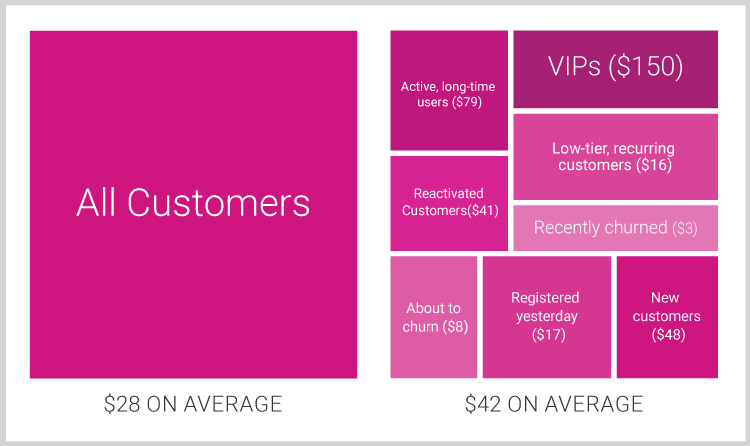 How To Improve Your Marketing With Emails Using Better Email Marketing Strategy
Number one is texting and calling, which is basically just additional follow-up, texting and calling your leads if you're able to will increase conversion, especially if you're able to write a kind of general script to go off of to text and call your leads.
I also text and call customers and leads just give them value.
That is so when they are opening your emails, they remember the call, they remember the text which will make them more likely and encourage them to invest and to actually convert into a customer or a paying customer.
Additional emailing, you should be broadcasting your list every single day.
If you are not, you are basically committing an email marketing sin.
You must be emailing your list daily!
Those who often do not email their list daily are companies affiliates, marketers and people who are not doing as well as they could be doing because again, people forget about you if you aren't in steady contact with them.
There is competition in marketing, like none other, especially in this day and age.
There's non-stop competition in their face all the time. You need to be the number one person in their eyes who is giving the value!
If you are not emailing them constantly, there's someone else who's emailing them daily once a day.
There's someone else who is, and they're getting their attention and they're getting the sales and your business isn't or your company isn't.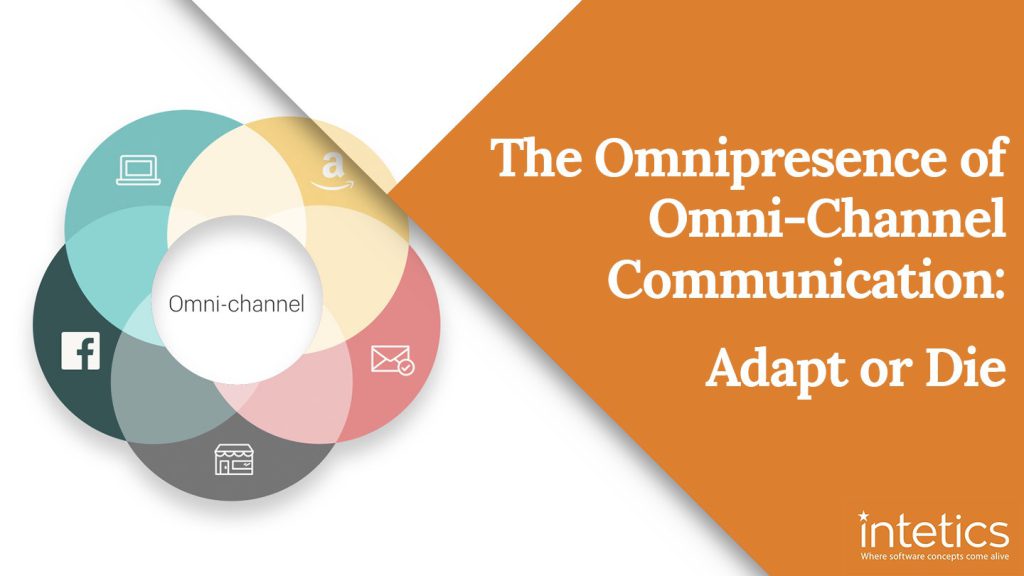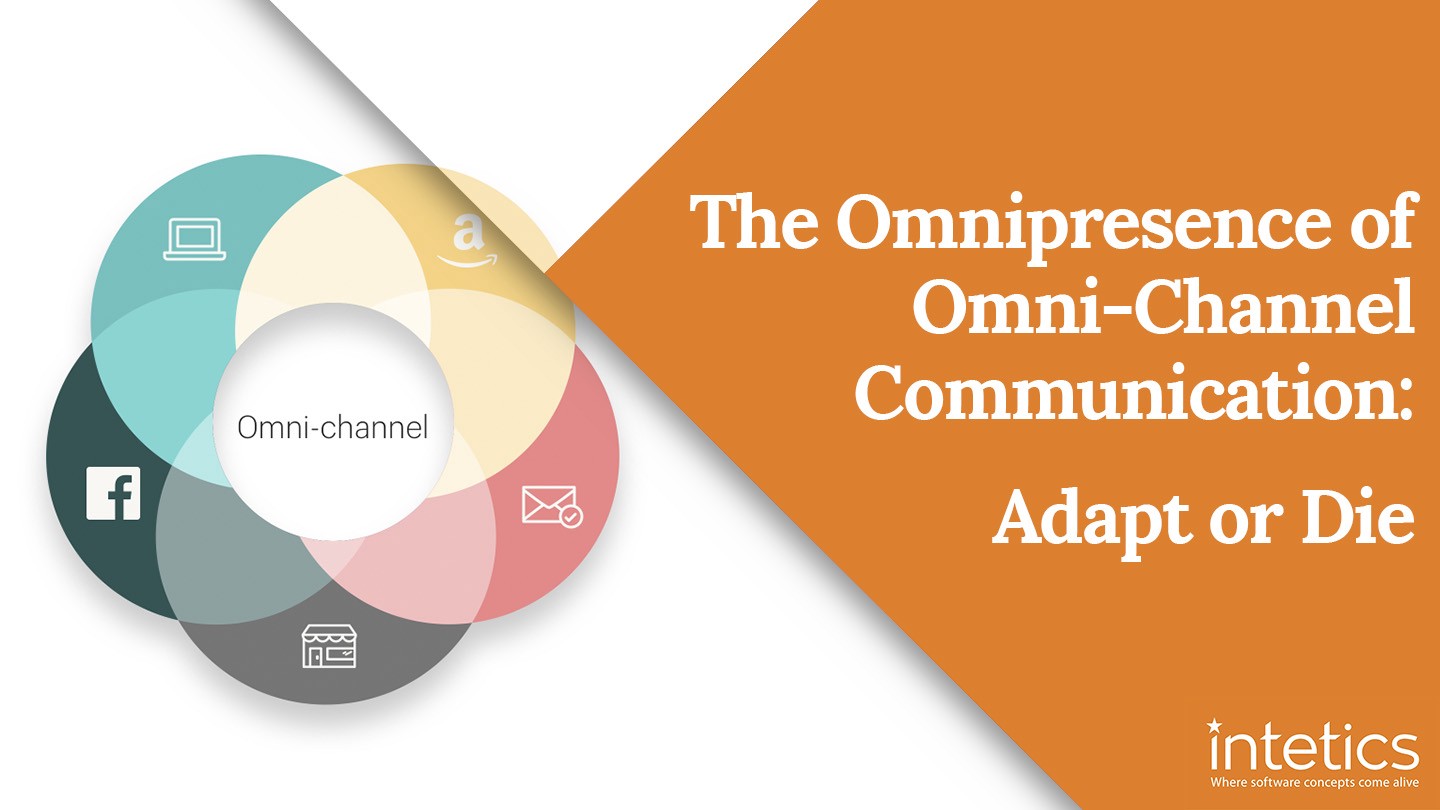 This is why you need to make sure your email broadcast to every list daily, providing value asking them, questions, making sure you're supporting them, relating to them, selling to them, having them subscribed to the other social media channels that you have can also be done through your email broadcasts to raise conversions.
You can contact them via social media and use some social media marketing. Maybe some free lead generation tactics like we have.
Any means that are available to you for free can be used for lead generation.
Of course, you want to contact them via social media. Basically, the entire purpose of all these different things is to have them see your message relentlessly from as many possible sources at once.
So think about it.
If you're texting, someone calling them, emailing them, contacting them in social media, and they're subscribed to your YouTube videos, and they're following your Instagram, and they are following your Facebook, how likely are they to invest with you?
The answer is a lot more likely! Probably 10 or 20 times more likely to purchase and invest with you or to become aligned with you than someone who's only getting a single or only a couple forms of that communication. So please make sure you are following up, not just with your email marketing.
You need to be the number one person that is emailing them every day.
Once a day also make sure you were texting and calling your leads. Contact them on social media and message them and make sure you are being seen in their eyes as much as possible. This will all raise your conversion rates with your lead generation across all of your marketing. For additional help make sure and take the list building challenge here.
Thanks for reading along! I hope you found tremendous value in this post! Now be sure to go out and implement what you've been taught here!
With my kindest regards,
Jon Weberg