25 Email Marketing Best Practices 2023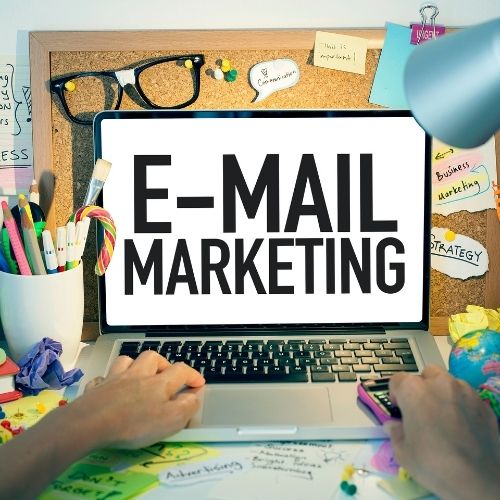 Here at EmoneyPeeps we are email marketing experts, and have been using this marketing strategy very profitably for over two decades now.
This was not always the case, as when my son and I first got started building our email list, we were just shooting in the dark, as we never took the time to learn any email marketing best practices..
We were just getting more leads and blasting emails to them. We were just winging it, so to speak..But hey, you got to start somewhere..
Top 25 Email Marketing Best Practices To Scale Your Profits
So, we had a problem scaling our income up, because it was a lot of hit and miss in how we handled our email list.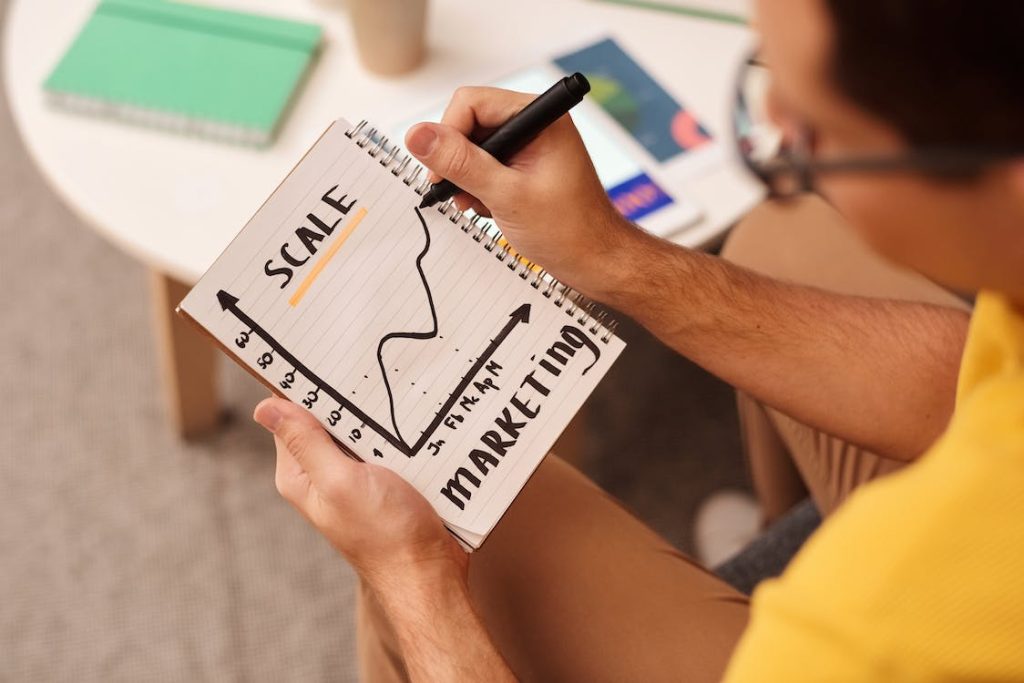 It was not until we finally started learning more about email marketing and fine tuning our strategy that our income really started to grow.
Building an email list is just the start – And if you really want to make a lot of money through your email marketing tactics, your going to need to learn some email marketing best practices just like we had to.
Even if you are familiar with some of these best practices, thoroughly read through this entire article, as you do not want to miss any golden nuggets that will help you take your email campaigns to a whole new level and make you even more money.
Key Email Metrics To Know And Understand
After you have gone through all of these email marketing best practices, the first thing you are going to want to do before implementing any of them, is go through all of your current numbers and email metrics, so you know where your starting from.
You need to know what your current metrics are, otherwise you will not know how any of these new email marketing strategies you will learn will have affected your overall growth in these key areas.
Knowing your numbers in these key areas and monitoring them as you make changes, will let you know which actions you took, and how they either had a positive or had a negative affect.
Here are some Key metrics to know:
Your subscriber rate
Your open rate
You click-through rate (CTR)
Your bounce rate
Your conversion rate
Your unsubscribe rate
If any of these are foreign to you, please visit our Guide To Measuring KPIs For Email Marketing.
This guide will walk you through all of the email metrics you should track, what they each mean, how to calculate them, and give you more tips for improving them.
Before you get started with the best email practices below, why don't you subscribe to our FREE newsletter so that we can help you get an email list started, build your own website or blog and introduce you to some insider tips, tricks and techniques to make you even more money!
Let's dive in and get started…
Write Killer Email Subject Lines
The first step to getting better email conversion rates, is to get more of your subscribers to open your emails.
Obviously, the more people who open and read your emails, is all the more chances of making a sale. Learning to write killer email subject lines can increase your open rates dramatically.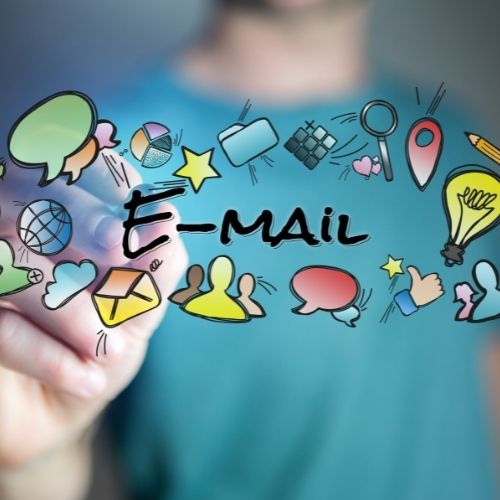 Go and check your inbox right now, and you'll find tons of businesses and marketers all trying to grab your attention.
Don't make your email one of those that gets instantly deleted, you want engagement.
We have come up with a formula to help guide you in writing better subject lines. Remember, the receiver of your email wants to know whats in it for them – why should they open your email?
This formula does not have to be in a certain order, or have every part of it in the subject line.
→ Use a number or question + an adjective + time frame + a promise or benefit
For example:
7 Must-Have Shoes For Any Occasion: 20% Off This Week Only or Dress To Impress With These Shoes: 20% Off This Week Only
This formula will help you stay on point and give the reader 'whats in it for them', but its a guide, there are many types of subject lines that work very well.
Here is some more subject line examples: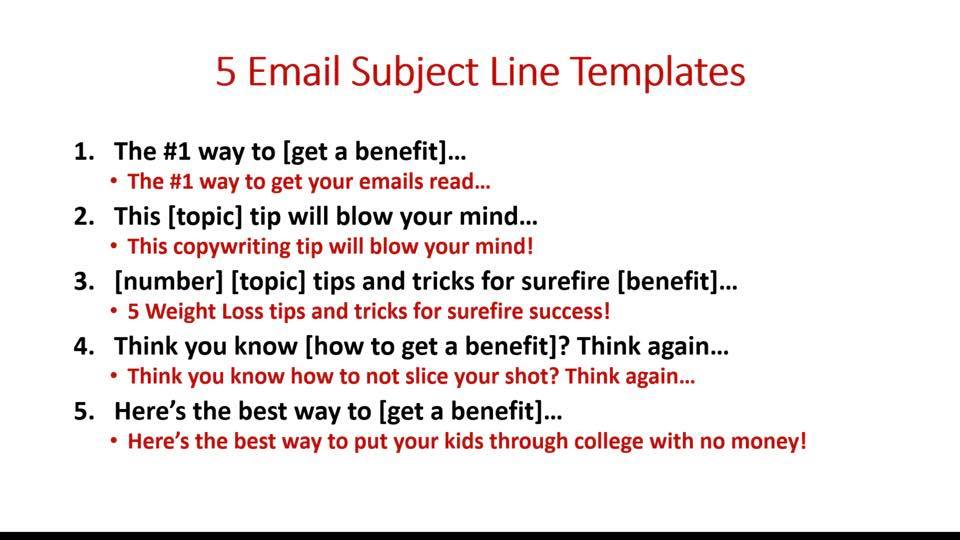 Now you may also want to consider:
Keeping an eye on the length of your subject line. Statistics provided below.
Experiment. Always test your subject lines by sending a test email to yourself. Would YOU click it, did it stand out?
Add emotion. Emoji's can really help portray a feeling. Use them occasionally, do not get carried away with them, otherwise you may see your emails go into the spam folder.
DON'T WRITE SUBJECT LINES IN ALL CAPITAL LETTERS. This can portray the wrong message, and is annoying.
Do not make false promises or use deceptive subject lines like 'You Just Won!' That will just piss your subscribers off.
Keep punctuation to a minimum. You are trying to convince your subscribers to act on your email, not confuse them.
Your subject lines job is to get your subscribers to open your emails, not to sell them.
According to a study from Marketo, 41 characters, or 7 words, was the winner for email subject line length for the highest engagement, which is about 10 characters less than most of the average subject line lengths you see in your inbox.

Your subject line is your first impression, and is one of the most important aspects of an email strategy to carry out.
Note: Go back to your inbox and make a note of all the subject lines that look appealing. You will want to pay attention to this, what makes you open an email, doing this can help you with improving your own email marketing campaigns.
Always be aware and learn..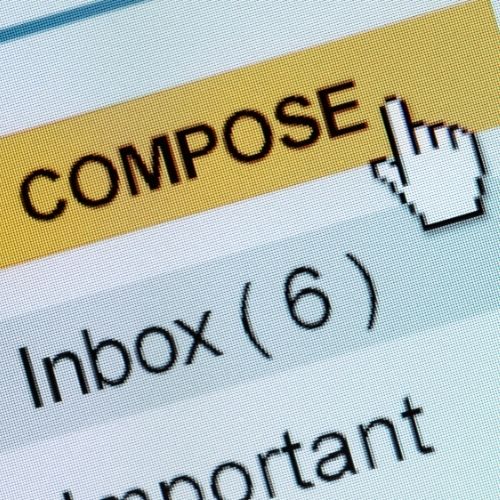 Test Your Subject Lines First
Did you know that around 47% of people open emails based on the subject line?
If you look at your own email inbox, you will see the sender's email address, subject line and some pre-text.
Almost 50% of the time it's the subject line that 'hooks' the reader into opening your email.
But how do you test your subject lines?
There are three rules to this:
Take your time to craft killer subject lines (see above)
Get creative. Would you click your own subject line? How about your friends and family, survey them, and ask what makes them open an email?
Personalize and use emotion (like the use of emoji's, but not too many!)
Use power words, questions, numbers and questions. These are all proven subject lines.

This is an example subject line from EuroCarParts.com.
They have used an emoji, a number, capital letters for each word only, and the subject line itself is aimed at car owners who may want to boost car security.
Would you open this email, if you were looking to keep your car safe?
One of the top email marketing tips is to test your email subject lines before you send to your subscribers.
See how it looks in your inbox first..Make sense?
Note: All good email marketing software allows you to send a test email to your self before sending to your email list of subscribers.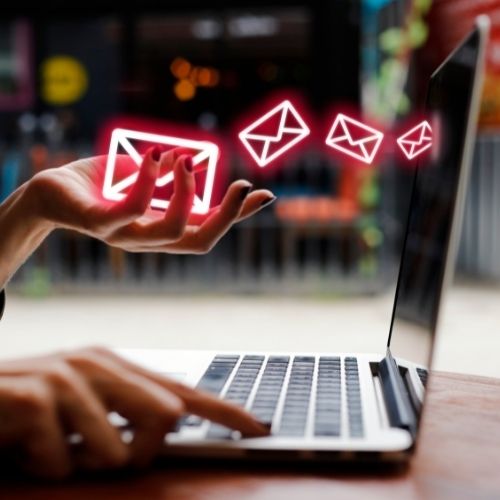 Keep Email Campaigns Short & Sweet
This may be one of the most obvious email marketing best practices, but we still see emails that are far too long.
We all want our subscribers to respond to any emails we send out – but setting yourself up for high email conversions rates includes keeping your emails short and to the point.
Here are some eMoneyPeep tips to staying on track when composing your emails.
Impose a word limit. This could be 100 words, or 300 words. Whatever word count you set, try and keep to it. This will help you create emails that are engaging and make the most of any content you are trying to share with your readers.
Read what you've written. This may seem boring, but simply reading through your email can prompt a couple of small changes that could make or break your email marketing campaign results. You could even send it to a friend and ask them to check it through.
Spelling, Grammar and Errors. Copy your text and paste it into Grammarly or Hemingway Editor. Emails should be consistent and error-free.
Minimize the small talk. Keep introductions short. I know from experience that you can get carried away with talking about the weather, news and life updates.
Set one goal. Make sure that with each email you put together you set one single goal. This could be an open rate target, sign ups or sales.
Saying Thank You. Sign off in style – but keep it short and sweet! Thank your readers for their ongoing support is more than enough.
If you haven't sent any marketing emails just yet, our newsletter is free, so go ahead and sign up below for more Email Marketing Best Practices that you can learn from us.
Create Compelling Preview Text
Preheaders (known as preview text in an email header) is very undervalued.
If written correctly, it's a great tactic that you can use to increase open rates!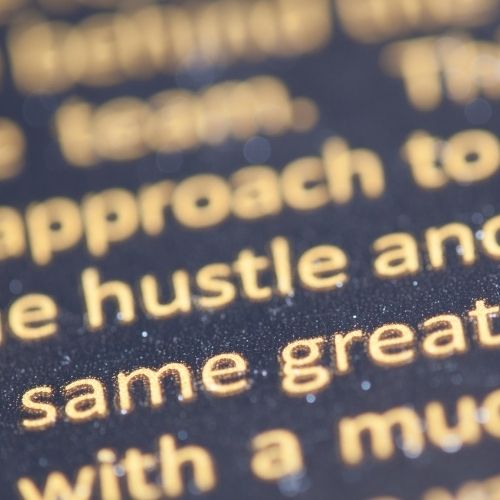 Let's take a look at some preview text.

The grey text to the right is the preview text in this email subject line.
You can see that Uswitch uses this to tap into why the reader should open this email.
'Pay less and get more by switching' is a great hook that is used to stir up the curiosity that the reader could save money if they switch broadband providers.
But how do you create compelling preview text?
Not too short, but not too long. We recommend preview text should be between 100 and 140 characters.
Highlight value that the email could bring if the reader opens it. Like our Uswitch example above.
Add a call to action. And test them to see which gets more opens.
Use your subject line AND preview text together. This is a great way to make sure your message is loud and clear. Joining up subject lines and preview text can be a great method to ask and then answer a question to compel your subscribers to open your email.
Build curiosity. Similar to creating killer subject lines, use preview text to urge readers to act on their curiosity.
Here are some example subject lines from my email inbox.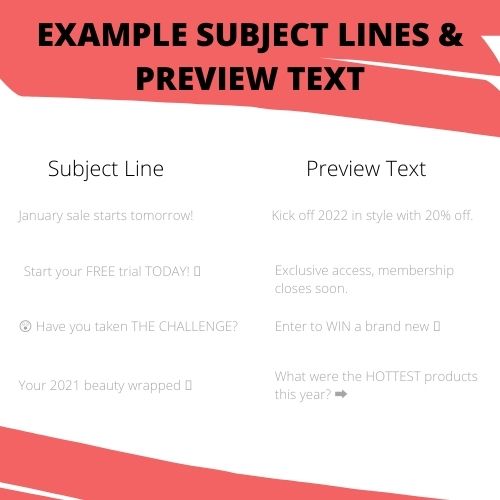 As you can see, creating compelling preview text is a great example of email best practices that you should carry out.
Note: All quality email providers allow you to add preview text, and if your current service does not, then the preview text that displays in a subscribers inbox, is usually the first line of your email body content.
Make Mobile Friendly Emails
With over 70% of emails now opened on mobile devices, making sure your email can be viewed is vital.
It can always be worrying about how our emails are viewed on different devices, so here are some methods to help you.
Subject line length. We have mentioned this already, but if you test out your email send to yourself or a friend, you can check whether the full length of your subject line is visible. Most mobile devices only show between 25 and 40 characters, so bare this in mind.
Use pre-header text. See above about how this be highly effective in your email marketing campaigns.
Keep copy short and to the point. People prefer to skim over emails, so make sure your content is written concisely.
Images. These can often be the devil on your shoulder because many devices render images differently. We prefer not to include images in most our campaigns if we can avoid them.
CTA – call to actions should be at the clear and centered for all to see. Make these clear so the subscriber can clearly see what action they are taking when CTA's are clicked.
Whitespace. Blocks of bunched up text not only look terrible, but they put off readers who are more likely to delete these types of emails. Make sure to keep paragraphs short and leave plenty of white space between them.
Templates. We use GetResponse, amongst others, because they offer a whole bunch of premade responsive mobile email templates that work beautifully across most devices.
If you stick to these basic principles, all your emails will be mobile friendly which makes for a better overall user experience.
Email marketing practices should include making every email mobile friendly to improve your open and click-thru rates.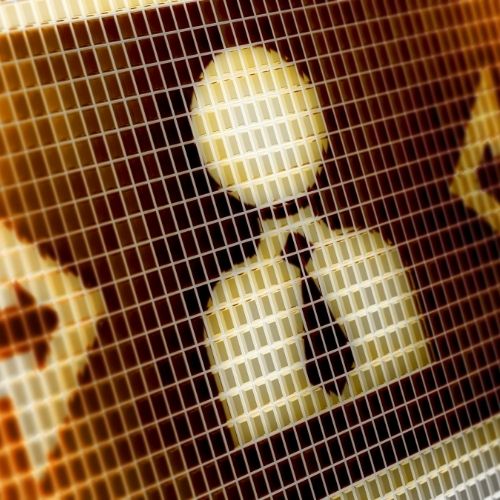 Personalize Your Email Marketing Campaigns
There is nothing worse than receiving an email that sounds like it was written by a robot!
I receive these types of emails DAILY.
If you want to make your emails stand out (crucial in email marketing) then follow these simple steps and you'll be crafting great emails all day long.
Use their name. There is nothing more personal than receiving an email that uses your name. You don't receive letters to your home addressed to 'Hello' or 'Dear Sir' so make sure this is a step you should use in all of your email marketing campaigns.
Triggers. You should add triggers to your emails that resonate with the action your user has taken. For instance, welcome new subscribers with an introductory offer, thank them if they download a PDF or file, or even if a dormant reader hasn't communicated with you in a while – thank them for returning. It's all about the customer journey, and most of your subscribers will be on different paths. Make sure to use email triggers that aligns with their behavior.
Tips. Offer special tips, tricks and discounts for products or services that you are offering. Just make sure you personalize them.
Relevancy. The product or service you are offering in your emails may not be what the subscriber wants. Offering relevant products or services may tempt them into something THEY do need.
If you are serious about utilizing email marketing best practices in your campaigns, using personalization will keep your subscribers happy and reduce unsubscribes from your list.
As well, personalization is potentially the top email marketing best practice to follow to get even more opens and clicks.
Note: All good email marketing services allows you to personalize emails with a name field if you are collecting that in the subscriber form.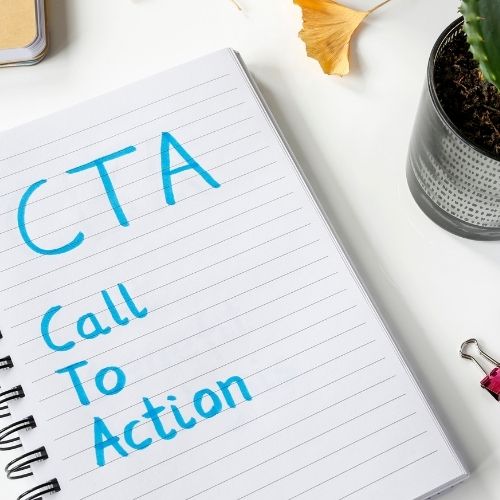 Fully Optimize Your CTAs
What is a call-to-action?
Probably the most important part of your email marketing copy, CTAs are used to prompt your reader to act.
This could be a button with a link to an offer, a website link or promo code.
A good CTA should offer clear instructions to your subscribers. This will also follow email best practices.
Some golden rules include;
Keep CTA's short – but urge quick action
Personalize them
Buttons convert better than text and images
Test all CTA's that they work
Use contrasting colors to draw attention to your CTA.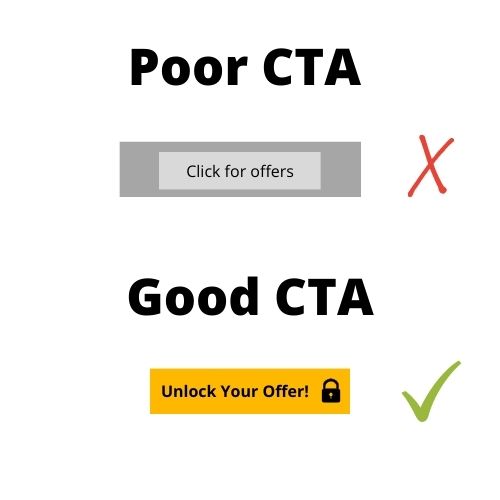 Which CTA would YOU click?
If you are still struggling to create great CTAs (which is clear example of an email marketing best practices) – we can help you with this if you sign-up to our FREE email marketing course below.
Create A Follow Up Plan For Your Email Marketing Strategy
Not all your subscribers or email sign-ups will respond, but sending a simple follow up email can convert into additional sales and leads.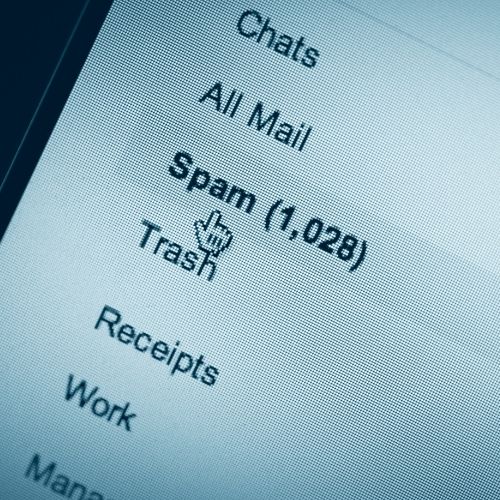 Subscribers might simply of forgotten to respond to your original email, or they were just too busy.
Creating a follow-up plan should be forged into your email marketing best practices list (more on this later!)
There are a few things to consider before pushing the send button.
Memory. As we mentioned, your subscriber may of forgotten your past email. Try adapting your old subject line, or use previous emails as a reference.
Value. Email marketing is based around adding value to email lists. Make sure any follow up emails highlights these values to your client base.
Explanation. A simple explanation why you are emailing goes a long way.
Always include a call-to-action. You know how important these are, so make sure these are clear and concise and the reader knows what they are supposed to do.
Closing Line. Sign all emails off in style. Don't waffle on, but personalize it and thank them for their time. Asking a question at the end can work well and warrant a response too.
GetResponse offers some great premade follow up templates. This saves you time and you can plan your marketing strategies around them.
We personally use them to send successful campaigns. You can join below.
---

---
Just make sure any follow-up strategies are applied to your email marketing best practices plan.
Time Your Email Sends To Perfection
You always want your emails to appear at the top of subscribers inbox, so sending emails at the perfect time is critical.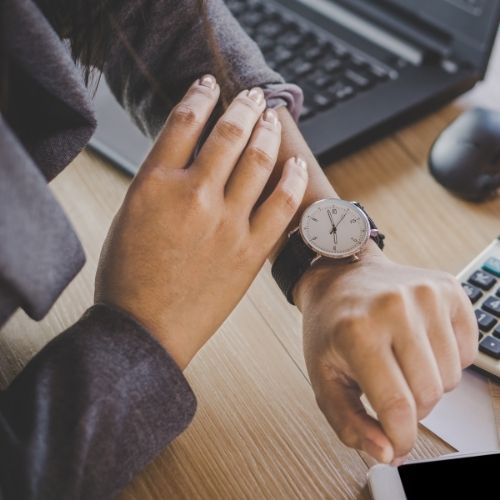 However, studies suggest that the perfect time to send out an email is……….there isn't actually a set time.
This varies across different industries, audiences and locations (because of time zones).
If you want to continue to stick to email marketing best practices, you could use a send-time application which uses an algorithm to make sure all your emails are sent out at the optimum time.
We use GetResponse because they have a feature called 'Perfect Timing' which automates email sends according to the subscribers location and time they subscribed.
And when we send emails based on this, are open and click-thru rates are almost always higher.
Use Lead Magnets Strategically
A lead magnet is a free product or service that is given away for the sole purpose of gathering contact details.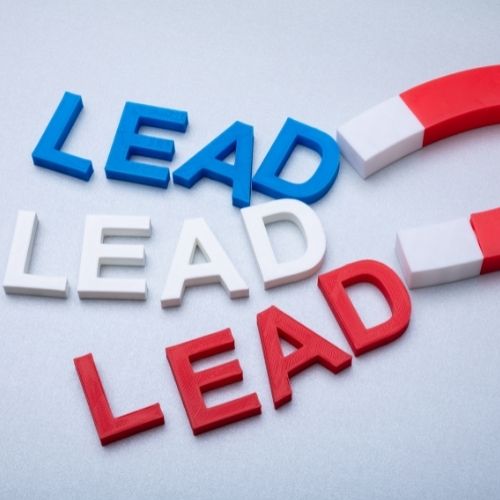 As an affiliate marketer, lead magnets are great for building your email list if used strategically. Lead magnets used with email marketing are exceptionally effective.
Just make sure they add value because people are much more hesitant when it comes to filling in web forms.
This is our lead magnet placed on our home page (this can also be used in an email)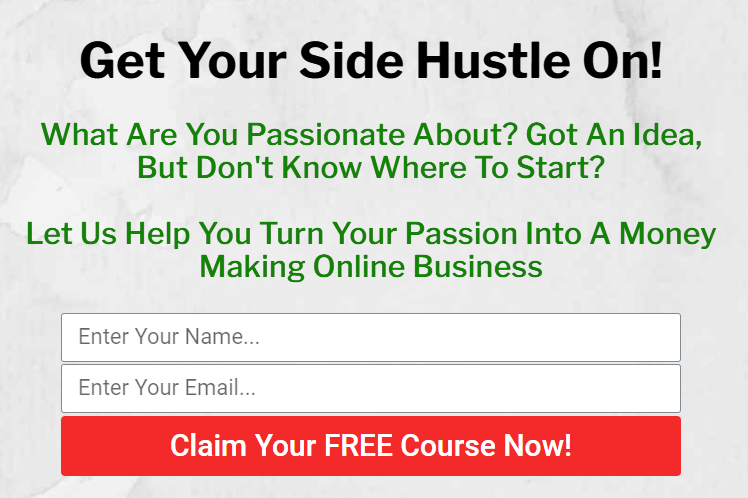 What sort of lead magnets work?
Here are some example lead magnets that you could use:
Giveaway a FREE course
Giveaway merchandise
A calendar or planner
Access to an exclusive video
Free spreadsheets
A free consultation
Quotes or estimates
A coupon or deal
There are hundreds of lead magnet ideas that you can use to drive sign ups and build your list.
The use of lead magnets should no doubt be added to your email campaign list and strategy.
Test Emails Before Sending: It's Best Practices
To eliminate mistakes, you should test emails before you send them to your email campaign list.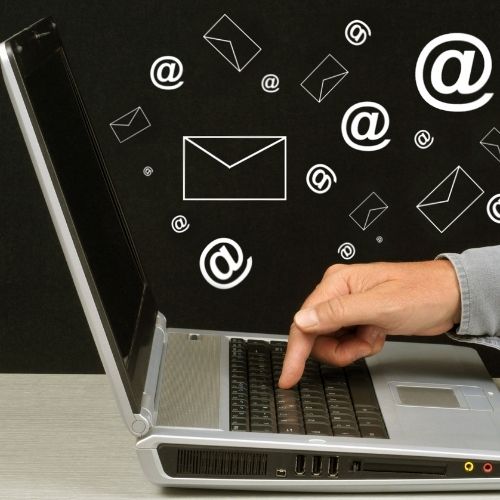 But what things should you test for?
Before you send out your next promotional email, make sure to check:
Any typos or misspellings
Broken links, or misdirected links
If you are personalizing your emails, make sure it flows and reads correctly.
That your email renders on the most popular devices
Accessibility.
Use the preview function in email clients to make sure all dynamic content looks OK.
Make sure your domain level email address isn't blacklisted, because a spam email is a wasted email. Use MXToolbox to check.
Double check subject lines and preview text across all devices. Most mass email send clients have this checking function. With any business email marketing, this is a good thing to really check over more than once.
Eliminating these mistakes isn't the only reason why you should test send your emails.
If you have built up brand reputation, sending a error-strewn email could be costly and your subscriber list could dwindle.
Note: Ultimately, we are trying to build your list up – not lose subscribers, so make sure you add 'testing' as one of your email marketing best practices.
And why we have repeated it several times.
Use Professional Email Marketing Software & Tools
We could create an entire post on the best email marketing tools, but we'll stick with just 3 of them. Because you don't want to over complicate your email marketing efforts by using to many tools.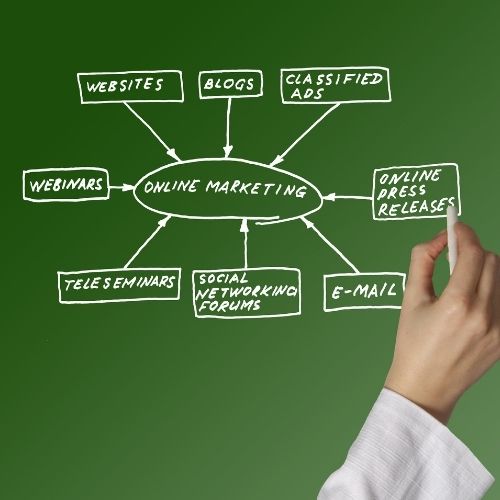 All the tools that we use help us to create engaging, valuable and high converting emails.
You will gain access to many more of these tools in our FREE course.
1. GetResponse
A powerful tool used to send emails, create landing pages and automate your marketing, we love GetResponse because they offer a great set of templates which allow us to control our workflow and set up autoresponders that really work for us.
By using GetResponse, built-in features include the ability to preview and test all emails, spam checks, list segmentation, track opens and clicks and much more!
A great tool that we highly recommend using to follow email marketing best practices.
---

---
2. ConstantContact
An easy-to-use email marketing tool that features email creation tools, templates, campaign tracking and real-time reporting.
ConstantContact offers a FREE trial that allows you to use their services for up to 60 days, which is a great way to get started.
We love the simple drag-and-drop editor which is easy to use and you don't need to be technically minded to learn how to use it.
There is even a mobile app to manage your email campaigns on the go.
---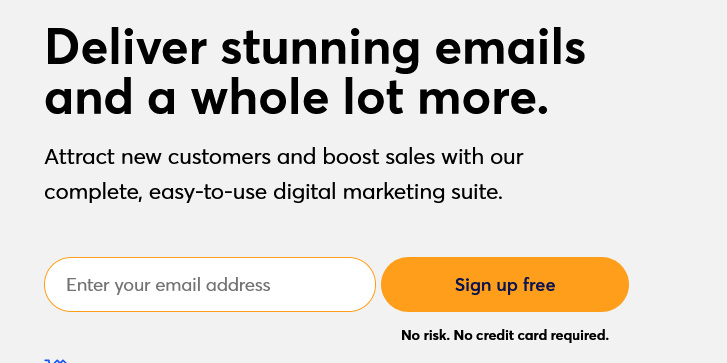 ---
3. SendShark
SendShark is a powerful email marketing tool used by thousands.
If your an affiliate marketer you will love this email marketing suite of tools. It is designed for ease of use and is perfect for beginner email marketers.
Has a full landing page builder that is as easy as drag and drop. Send out unlimited emails and campaigns.
Back-to-basics email marketing software, SendShark can be used by anybody, no matter what skill level you are at.
---

---
Here is a round-up of the top email marketing tools.
Create Engaging Content & Share Your Best Actionable Tips
We always advise our students to go and take a look at emails from their favorite websites, because this helps to find out what it is that makes their emails so engaging?
These could be:
Great products
An interesting story
Best & Top Facts
Even a funny video!
We believe that using a mixture of content in your emails covers most people's interests, however it is video (such as creating and monetizing YouTube videos) that really increases those click-through rates for us.
Images are also important, especially if you are telling a story.
Other best content that can help keep email content engaging includes:
Interactive content
GIFs
Memes
Emojis
Personalization
Whatever content you decide to use in your email marketing – be creative!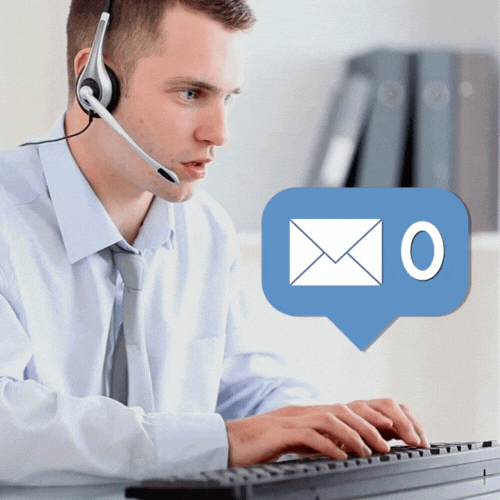 Use A Memorable Sender Name
Even if you have nailed down your subject line, and your content is engaging, its first impressions that really count!
If your email does not stand out from the crowd, or is perceived as spam, this is likely to lead to your email been deleted, or worst still, a reader unsubscribing.
One of email marketing best practices is to make your sender name is memorable and recognizable.
But how do you create a memorable sender name?
A good example is to use your brand name. (And you should use your brand name across all campaigns and email marketing, it's the best.)
As an example: Richard And John Weberg – support@emoneypeeps.com (for example) because it just it is just more personal. So that is what you will see when you receive an email from us.
Once you have chosen a sender name – stick with it, because this will become your voice in every email you send out.
Make Unsubscribing As Easy As Possible
You will always get people who want to unsubscribe from your emails – no matter how good you think your email marketing strategy is.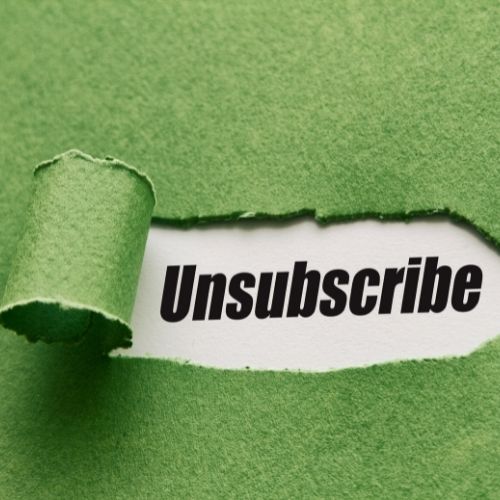 One of the core email marketing best practices is to make sure EVERY email includes a 'unsubscribe' button or link.
This is usually placed in the footer, and most email marketing tools will include this automatically.
It is worth checking though, so send a test email to yourself and makes sure this link is included.
Here is what a typical unsubscribe link may look like: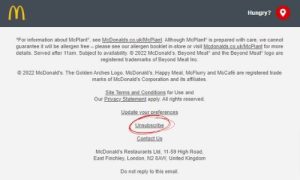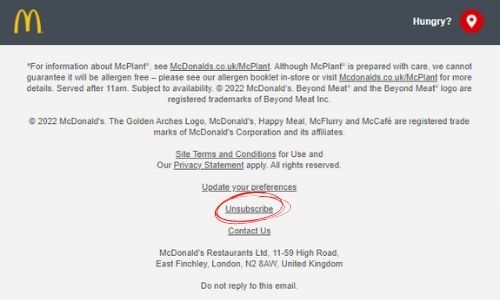 Students who have enrolled on our FREE email marketing course learn all about email marketing best practices, including creating an unsubscribe button.
Why not see for yourself?
Use The Footer To Your Advantage
As well as including an unsubscribe button, making good use of your email footer is one of those email marketing best practices that is often underused.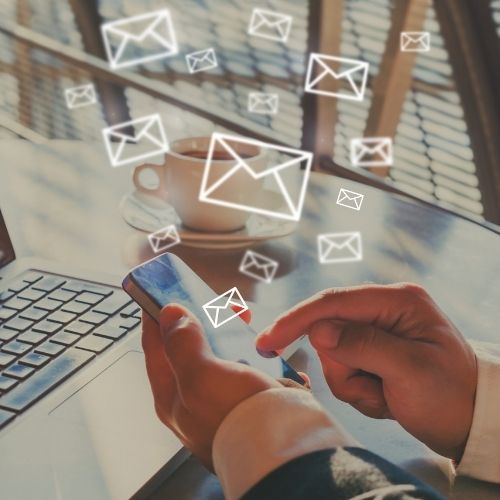 Some businesses choose to use this area for legal information, such as a privacy policy or terms and conditions, which is fine.
But what if you added a bit more value?
To improve your footer, why not try:
Adding a bio of yourself or your business to build trust?
Create a tagline about your brand.
A client testimonial
Unique selling proposition
A small list of popular products and services
Competition results
Display your latest giveaway
These are all angles you could look at to drive conversion rates and create new leads and sales.
Create A Good Marketing Funnel For Your Audience
Selling a product or service requires an audience – and that's a fact! (And it's best practices)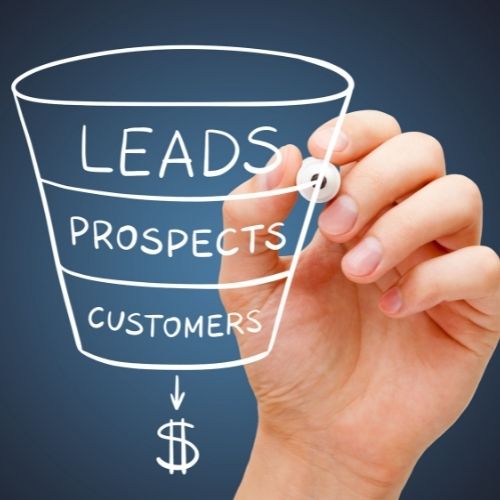 There are many cogs to creating marketing funnels that work, such as those used when building an email list.
Think about it for a second.
First you'll need a signup-page on your website or blog – used to generate new email subscribers.
Next, you will probably need an exit pop-up for visitors who haven't subscribed to your list.
When a lead signs up to your newsletter, you will send a hello email, or follow-up email.
Finally, you will have a sales page that includes your products or services that you are trying to send leads to.
This cycle is common practice for all marketers and email marketing businesses in some form or another.
But how do you set up a marketing funnel like this?
It sounds daunting, but did you know that GetResponse features a tool called 'Conversion Funnel' that guides you through this setup automatically?
Contact us to find out more, or you can signup to GetResponse below to get started.
---

---
Creating and managing a successful marketing funnel is one of the key email marketing best practices that you should be doing!
Inspire Action From Your Subscribers
If you have built a fairly good list, that is a great start!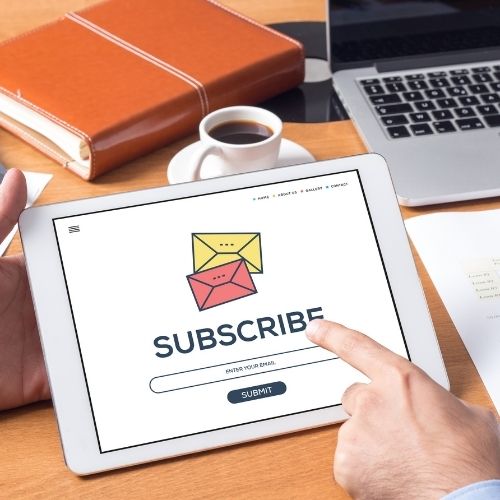 But could you be doing more?
Are your subscribers taking action when you send out an email to your list?
Sometimes (without spamming or bombarding your readers) all they need is a little wave to let them know you still exist.
Putting into action the email marketing best practices allow you to make sure what action they should be taking in EVERY email you send them.
Whether that is watching a video, signing up to a webinar, downloading a guide, or purchasing a product or service.
To do this, go through our list again and see what you can do to make sure your readers are encouraged enough to take action.
This could be optimizing CTA's, improving your footer or making sure your subject line is on point.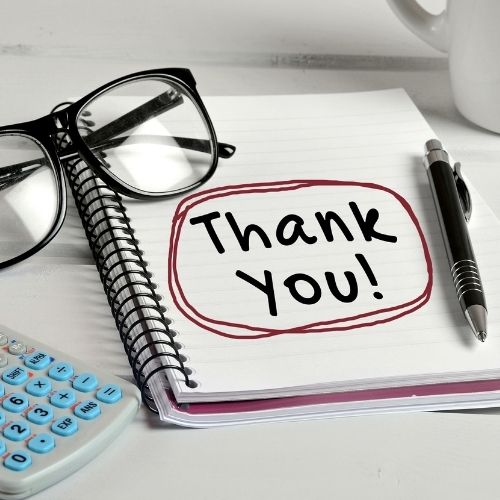 Optimize Your Thank You Page
This tactic is very under used.
Once a visitor has signed up to your list, you can use your Thank you page (or email) to offer some clear instructions on what they should be doing next.
This could be downloading a tool, a cart discount, visiting another website, or taking a course.
Whatever it is – make sure you tell them.
You could even setup a landing page with a step-by-step guide of what to to next if you wish.
If you are struggling to create a Thank you page, or don't know how to send a follow up email, please reach out to us because we can help you with this. (You could even drop us a comment at the bottom of this post if you like)
Create a Pre-Send Checklist
Before you push the send button, wouldn't it be helpful if you had a pres-send email checklist to work from?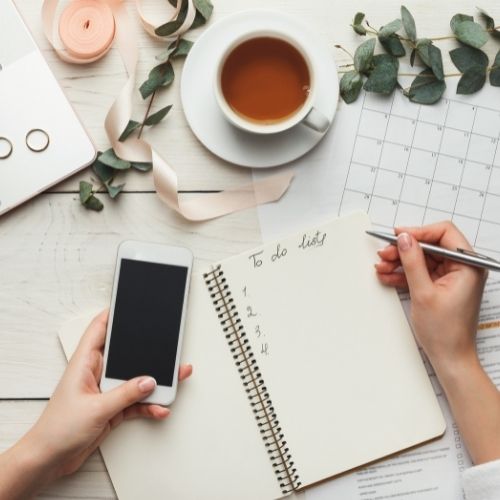 Well, we have created one for you.
This is just a guide of course, but it should help you streamline your email campaign and so you can be consistent.
This includes some important checks, such as spelling, grammar, links and call-to-action to improve your email marketing best practices.
Please let us know if this has helped you in anyway – we welcome all feedback.
Review Your Landing Pages & Test Them
Hopefully you have now got the hang of creating compelling emails.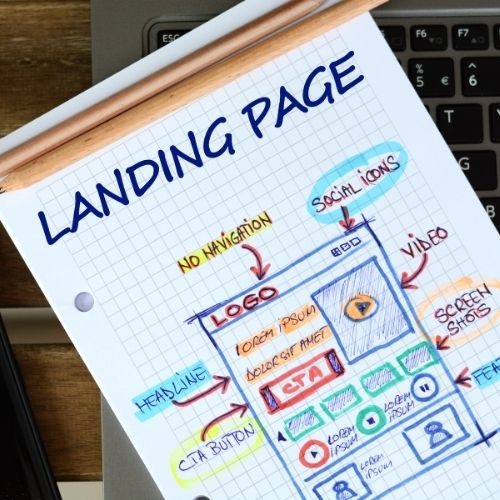 But what about your landing pages?
These are important because they are used to drive traffic from email to a website or blog.
So before you send out your email directing your subscribers to them, isn't it worth double checking these are optimized first?
Effective landing pages are key to getting sales!
It's worth considering things such as:
Loading speed
Headings
Call-to-actions
Any web-forms
Carts
Copy
Tracking visitors and conversions correctly
It's well worth checking all your landing pages on a regular basis.
What Is A Landing Page?
Use Email Segmentation
A beginners mistake is to send an email to your entire list.
This may work from time to time, but what if you break up your email list into categories?
You can use demographics, location or even interests, which leads to creating a more targeted email that focuses on that particular audience.
This is called 'email segmentation' and it can be used to a tremendous effect!
If one email hits a customers right needs and wants – the chances of a sale increase 100X.
We know that a lot of you are interested in getting started with running your own email marketing business.
That's where, with our years of experience, we can help you understand terms like email segmentation in your email marketing best practices.
Take a look at our FREE email marketing course below, and will be on hand to assist you every step of the way!
Keep Your Email List Updated & Clean Regularly
Some people WILL lose interest in the products and services that you offer.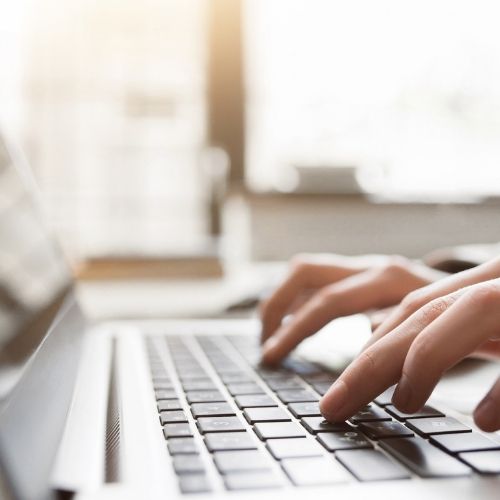 This is just part and parcel of digital marketing.
One of many good email marketing best practices is to regularly go through your email list, and make sure those that have unsubscribed are not on there.
Many email software programs automatically remove unsubscribes, but you should still check.
When we get an email 'bounce back' we will often segment this into another list until we are ready to clean and update our list.
It's worth noting that many email clients charge per email send, so keeping lists clean and updated can save you money.
To recap, regularly cleaning your email marketing lists should:
Increase delivery rates
Keep bounces low
Reduce email send costs
Eliminate abuse reports which can harm your reputation with your ISP/email service
Dirty lists can also lead to good leads unsubscribing.
Keep interest hot by adding value, personalization and relevant information when sending out emails.
Check Grammar, Spelling, & Accessibility
This deserves its own post because we see plenty of these errors flying around in our inbox.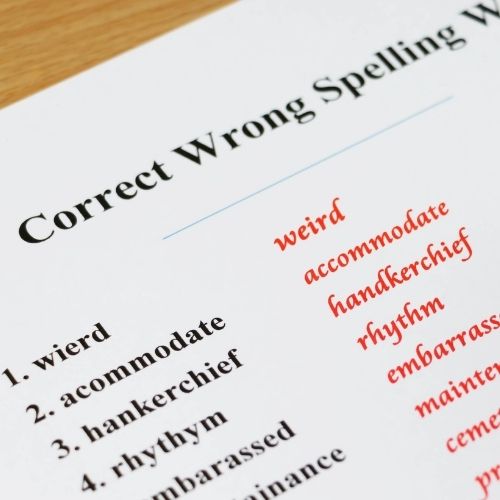 But…..there is no excuse for poor grammar, misspellings or emails that don't offer good accessibility.
This is because there are so many tools available, including those built-in to word processing documents or email clients.
Many of them actually use auto-correct too.
Our advice (see our pre-send checklist) is to ALWAYS read through every email, and check grammar, spelling, punctuation and run it through an accessibility tool such as AccessibleMail.org
You can even send your emails to us to check, if you sign-up to our FREE course. (We even offer email marketing services if you request them)
Ditch The No-Reply Email Addresses
Our last email marketing best practices tip is a simple one.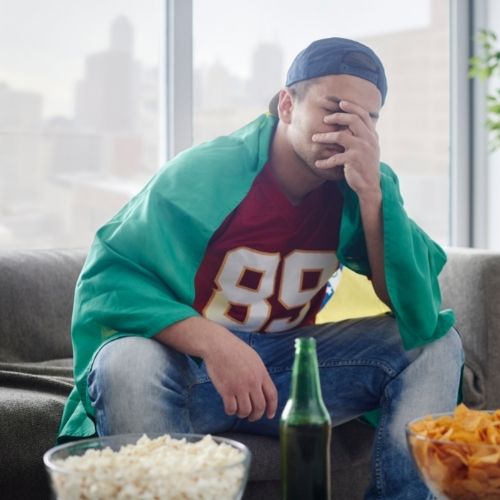 Don't use a no-reply email address.
It isn't personal enough, and in our view, it simple means that 'We don't care about our subscribers enough'
If potential leads see this email address, where is the trust?
Where can they respond? What about feedback?
So ditch the no-reply email address and focus on using a creative address that puts your arms around your customer, and not straight jacket.
Do not use a no reply email address ever, its a big mistake..
Email Marketing Best Practices Summary
Phew – that was a long post, but we feel really strong about making sure every email you send is the best it can be.
Here are some highlights on the email marketing best practices 2023:
Write subject lines that catch the reader's attention
Keep email copy short and sweet – but engaging
Personalize every email
Add clear value
Test EVERYTHING
Make sure every part of your email is error-free
Use scheduling tools and autoresponders
Inspire action through good use of CTAs
Be creative!
Track, Test, tweak, and improve
Thanks for reading – hopefully you will of picked up many insights that you can add to your list of email marketing best practices. We only share the best information and strategies we have learned and mastered.
If you do have any questions at all, please leave us a comment below.
Sincerely,
Your Friends And Partners
Richard And John Weberg