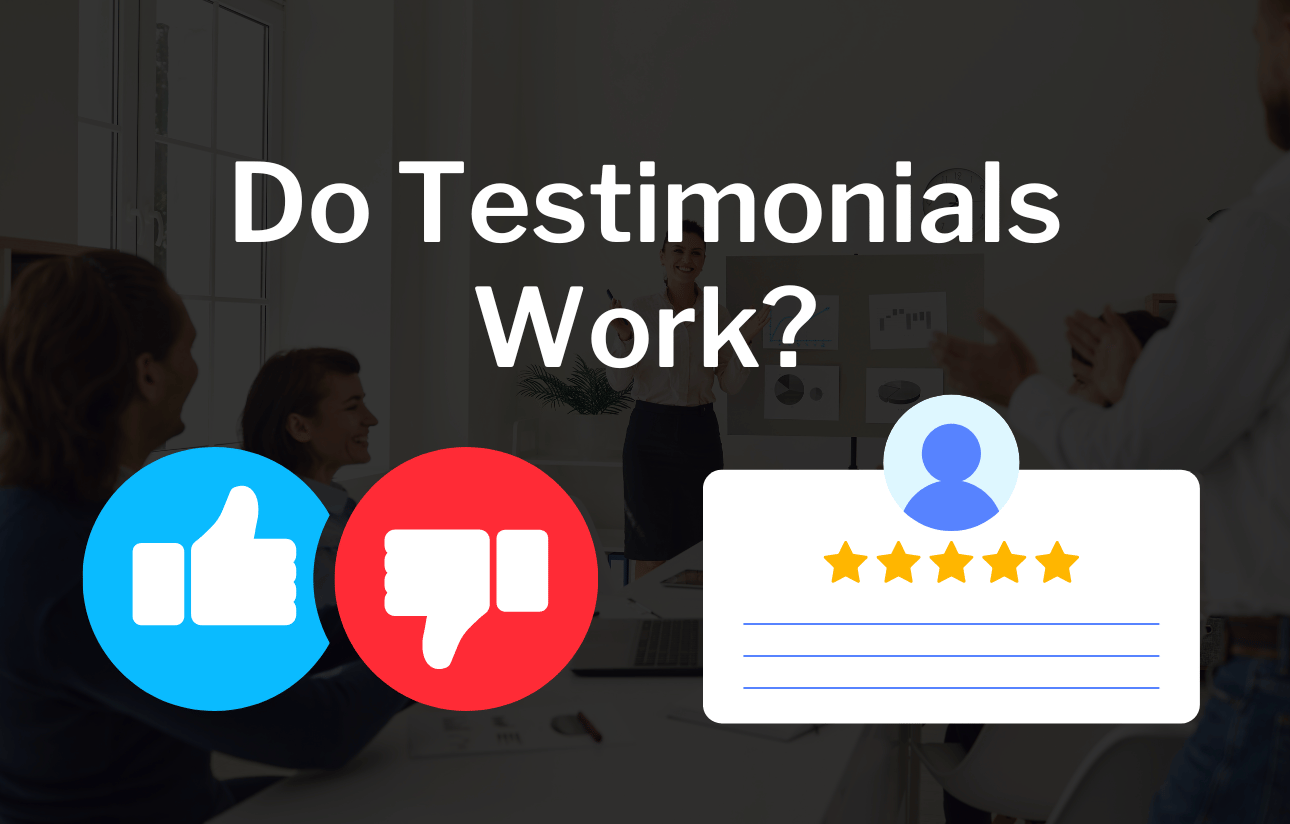 We get asked all of the time by other marketers and businesses about testimonials, and whether or not they should use them in their marketing efforts.
The main question they ask us is "Do testimonials work to increase leads, signups and sales?"
Our answer is always the same…Yes, absolutely they work!
According to the site BigCommerce, 72% of consumers say positive reviews and testimonials make them trust a business more, and 88% of consumers trust online reviews as much as personal recommendations.
That's a huge amount of credibility you can leverage with some well-executed testimonials from real genuine customers.
The Benefits Of Testimonials
Testimonials can be an effective way to build credibility and establish trust with potential customers. When a customer shares their positive experiences with a product or service, it can help to build confidence in the quality and value of the offering.
Testimonials can also help to differentiate a product or service from its competitors by highlighting the unique features or benefits that have resonated with customers.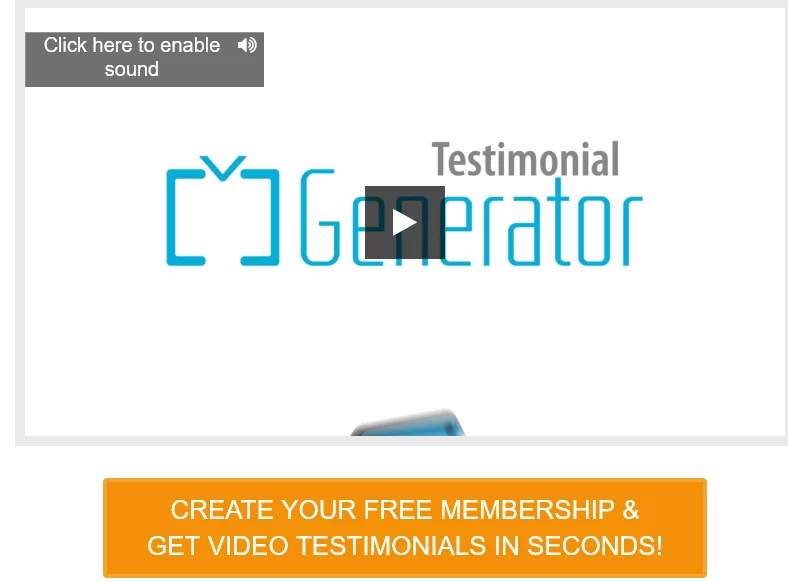 Only Use Real Testimonials
Make sure and only use testimonials that are unique, relatable, sincere, and specific. This is how you build credibility and consumer confidence.
Never use fake or misleading testimonials, it will only hurt you in the long run. And let's face it, fake testimonials sound fake, and you can spot them a mile away.
With that being said, it is important for companies to be transparent about their testimonials and to carefully consider which ones to showcase.
Customers may be more likely to trust testimonials that come from people who are similar to themselves, so it can be helpful for a company to feature a diverse range of testimonials from customers who have different backgrounds and experiences.
You should also only use testimonials that are recent and up-to-date, as they are generally more effective than those that are outdated.
What Is The Function Of A Testimonial?
Building credibility and trust: By sharing positive experiences from real customers, testimonials can help to build confidence in a product or service and increase the chances that a potential customer will make a purchase.
Highlighting unique features and benefits: Testimonials can help to highlight the specific features or benefits of a product or service that have resonated with customers and that may be of interest to potential customers.
Differentiating a product or service from competitors: Testimonials can help to set a product or service apart from its competitors by demonstrating how it has helped real customers.
Providing social proof: Testimonials can serve as social proof, helping to reassure potential customers that others have had positive experiences with the product or service.
Improving customer retention: Testimonials can help to improve customer retention by reminding customers of the value they have received from the product or service and encouraging them to continue using it.
The main function of a testimonial can really be summed up as: They breed confidence in doing business with you, nobody wants to get the short end of the stick!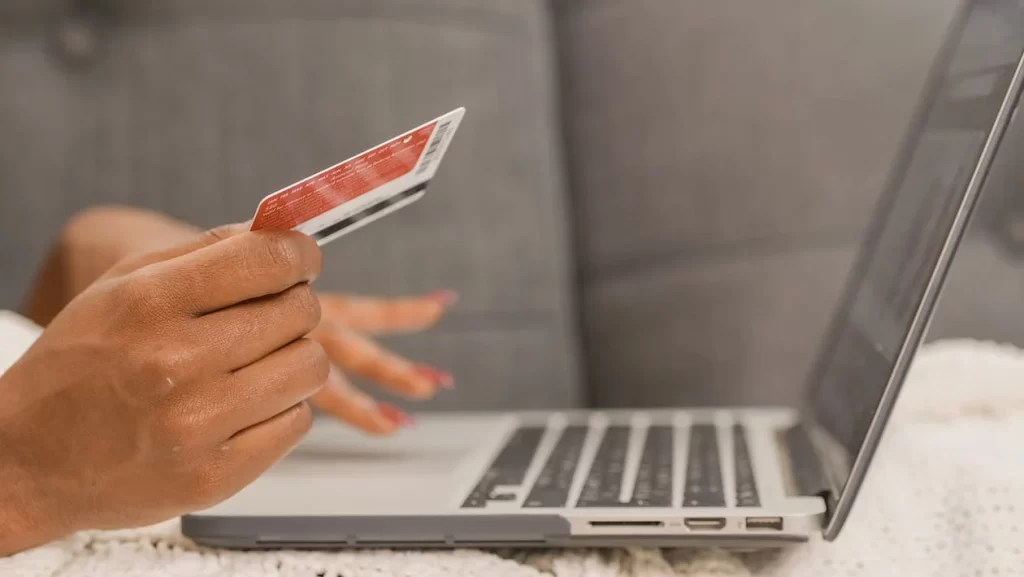 3 Ways You Can Get Better Results From Using Testimonials
1) Use testimonials that are specific and detailed: Rather than using general statements, try to get your customers to give you testimonials that provide specific examples of how your product or service has benefited them.
This will make the testimonial more relatable and convincing when a potential customer has that same concern with working with you, or buying from you.
2) Use testimonials from a variety of customers: Having testimonials from a diverse group of customers can help you appeal to a wider audience. Consider including testimonials from customers of different ages, genders, and professions.
3) Use testimonials in a prominent location: Make sure to prominently display your testimonials on your website or marketing materials. This will make it more likely that potential customers will see them and be influenced by them.
What Type Of Testimonials Are Best, Text Or Video?
Video testimonials are a highly personal way of promoting your offers. When potential customers can actually see and hear other past customers talk about their positive experience, it's significantly more compelling than just reading words on a page.
It allows your potential customer to engage with a real customer who is similar to themselves – and it makes the testimonial more relatable.
89% of marketers say video testimonials are the most effective content marketing tactic. So, why not give it a try?
Video marketing in general is booming, as the younger generations coming up, watch more videos through TikTok and YouTube, than they watch TV programming.
Reviews and testimonials are more important now than ever before, as everyone no matter where they are, can access the internet from the palm of their hand.
We really hope this article has helped you understand the answer to the question of "Do Testimonials Work?" in much better depth. And that you should use testimonials in your marketing no matter what kind of business you have.
If you have any questions, don't hesitate to post them in the comments section below or just say hello.
Sincerely,
Your Friends And Partners
Richard And John Weberg