Best Video Automation Software To Propel Your Business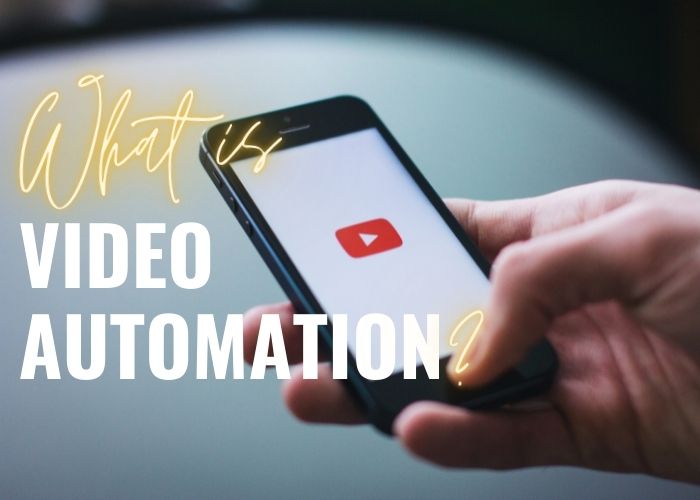 What Is Video Automation?
Video automation is the use of technology to automate the process of creating and delivering video content.
This can include tasks like video editing, encoding, publishing, and tracking viewer data.
Automating these processes can save time and money, and allow affiliate marketers like you and I, to focus on other areas.
There are a number of different video automation tools available, each with its own strengths and weaknesses.
It's important to carefully research the options before selecting a tool that's right for your needs.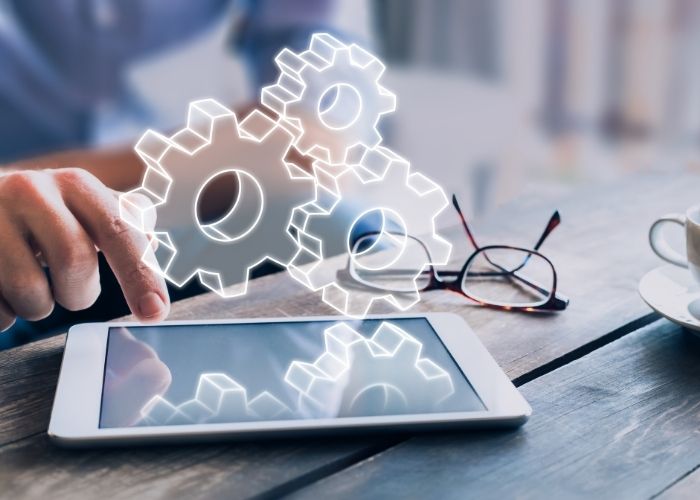 Using Video Automation For Affiliate Marketing
Video automation tools can be used in a number of ways in affiliate marketing, including:
Producing video ads quickly and easily
Generating video product reviews
Automating video email marketing
Creating video content for social media platforms
Each of these applications of video automation can help increase the efficiency and effectiveness of your affiliate marketing campaigns.
For example, video ads can be created quickly and easily with little effort, allowing you to generate more leads and sales from your advertising efforts.
Similarly, automated video product reviews can help you save time while still providing high quality content to potential customers.
And finally, using video automation for social media can help you reach a larger audience with your content.
Overall, video automation can be a powerful tool for affiliate marketers.
By using video automation tools, you can improve the quality and effectiveness of your marketing campaigns, resulting in more sales and profits.
Don't miss out on the potential benefits video automation can offer – and start using video automation to propel your business today!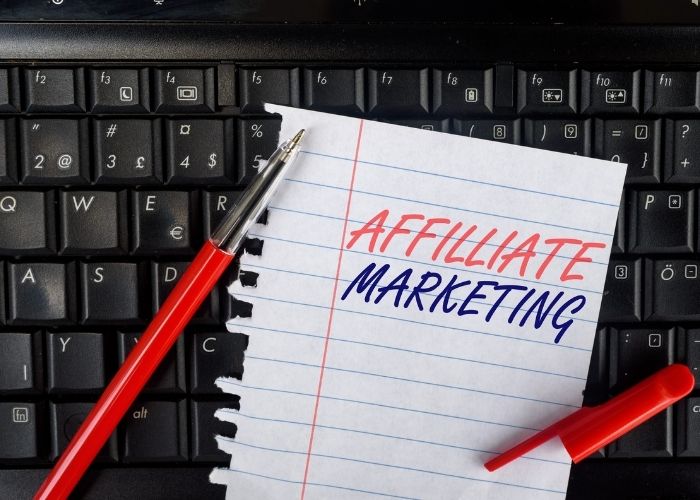 Video Automation Tools
There are a number of video automation tools on the market, each with its own set of features.
Here are some of the most popular ones:
Videly
'Video Marketing Made Easy' is the tagline Videly uses – and its easy to see why!
This video automation software tool finds highly profitable keywords for video marketing, video creation and video optimization.
And that's not all!
It can automatically generate titles, descriptions and tags, leaving you to focus on video creation.
Upload your video to YouTube and let Videly do the rest!
Not to mention Videly is insanely easy to use with a streamlined drag-and-drop interface.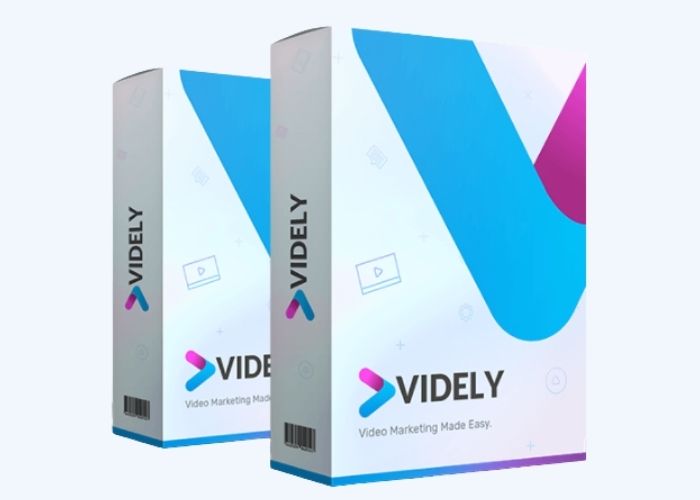 If you want more views to your YouTube channel, offers, promotions or blog, you will be surprised how efficient Videly is.
Why use Videly for video automation?
Here's why:
Finds untapped, buyer keywords
Generate perfectly SEO optimized Titles, Descriptions & Tags
Drives 100% Free visitors from Google & YouTube
Tap Into The Massive Potential Of SEO Without Actually Knowing SEO
100% Google and YouTube FRIENDLY!
For the ultimate video automation – choose Videly!
YT Evolution
Could this be the tool that drives your affiliate marketing to another level?
We think so!
But what exactly is YT Evolution?
It's a simple piece of video automation software that takes YouTube Videos and converts them into content that is ready-made for your affiliate website.
These don't have to be YOUR videos either!
Plus, it is all automated in a LEGAL way.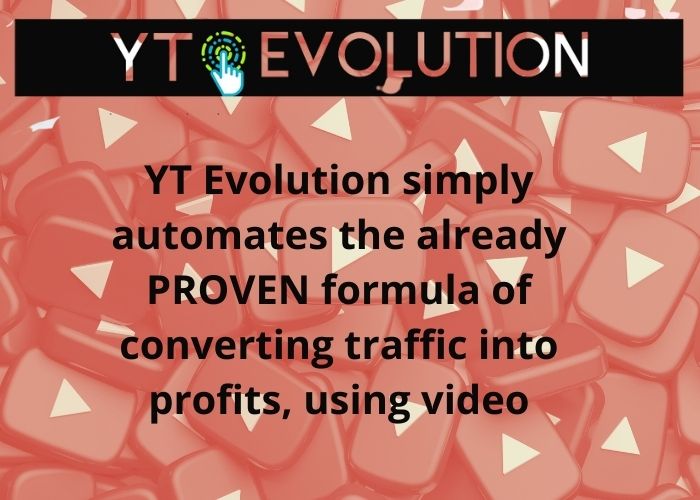 YT Evolution is a great way to utilise SEO rich content already found in YouTube videos, and convert these to your websites.
If you want to quickly monetize single or multiple videos from YouTube channels or playlists, with 100% free traffic, then YT Evolution is the perfect video automation tool to get the job done fast – with no technical knowledge required.
Check out the complete YT Evolution review, or sign up below to get started!
InVideo
InVideo is a powerful online video editor that comes packed with 5000+ templates, iStock media, music library, filters, transitions and much more.
No download required – which means you can get started right away!
You get to choose from over 50 AI powered themes to create videos in just 3 simple steps.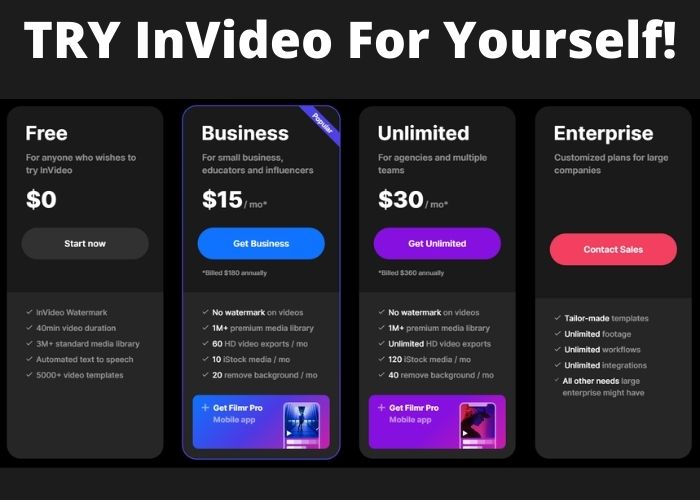 Or, why not use InVideo to quickly create powerful videos for ads, promos, YouTube, intros and more from a huge library of 5000 (and counting!) customizable templates.
In fact, here is the full list of how InVideo can work for you.
Youtube Video Editor
Invitation Maker
Intro Maker
Outro Maker
Facebook Ad template
Slideshow Maker
Video Ad Maker
Video Maker
Youtube Intro Maker
Facebook Video Ads Maker
Make a poster
Instagram Video Editor
Meme generator
Promo video maker
Online Video Editor
These are easy to work with, and trust us, because we have used many templates that just DON'T work how we want them to.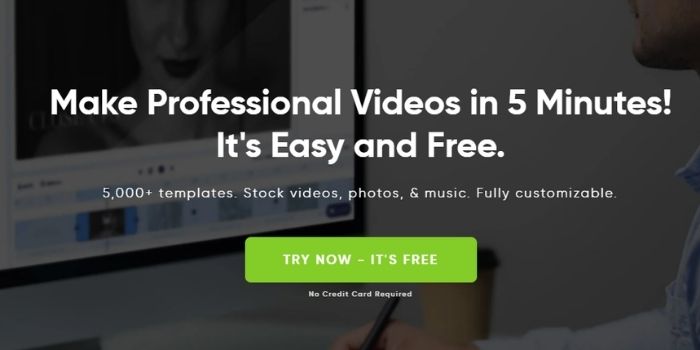 We can tell you that we have used InVideo to create spectacular (and professional!) videos in just a few clicks!
Therefore, in our opinion, InVideo is one of the best video automation software programs for creating powerful videos – quickly and easily.
We highly recommend it!
Wondershare Filmora
If you're looking for an easy-to-use video editor that has all the features you need to create professional-quality videos, Wondershare Filmora is a great option.
With Filmora, you can easily add motion tracking, speed ramping, and other effects to your videos.
You can also use the built-in screen recorder to capture footage from your screen or record voice over narration.
This feature was instrumental in creating our YouTubeand social media videos!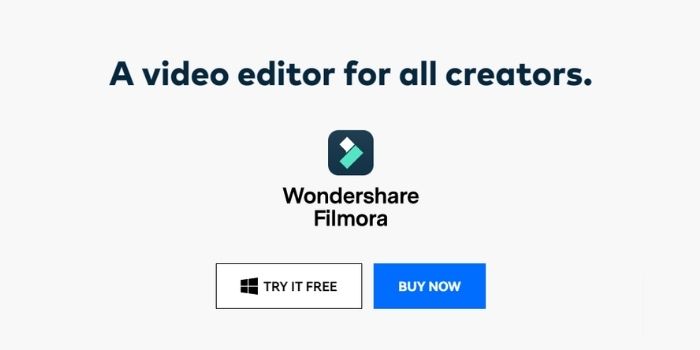 There is also an instant mode feature, where you can quickly create and share videos without having to spend time editing them first.
Other features we used include:
Instant Mode
Split Screen
Keyframing
Screen Recorder
Effects, including transitions and filters
Auto Sync
Plus, with the preset templates, you can easily create videos that look great without any design experience.
Overall, we found Wondershare Filmora to be a great choice for anyone looking for an easy-to-use video editor with all the features they need.
Adobe Premiere Pro
Adobe Premiere Pro is video automation software used by video editors to create and edit videos.
It offers a wide range of features and tools that allow you to create and customize videos according to your needs.
Additionally, Adobe Premiere Pro also offers video automation features that allow video editors to automate certain tasks, such as adding text or effects to videos. (A great feature by the way!)
This has really helped us save time and streamline our video editing processes.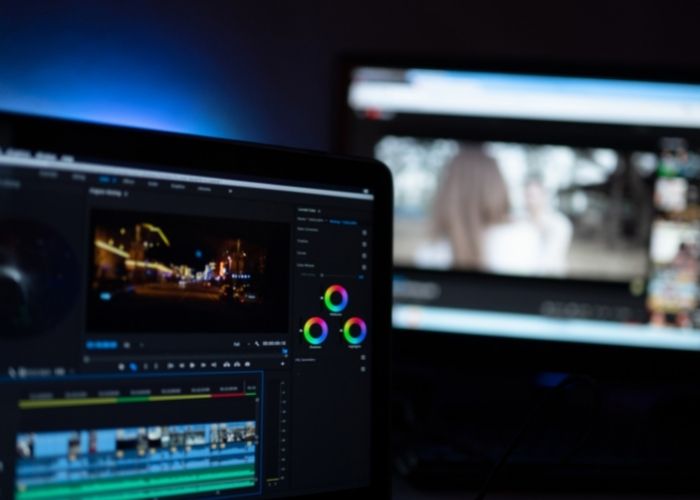 Overall, Adobe Premiere Pro is a powerful video editing tool that offers a wide range of features and tools to help you create and customize videos for your affiliate marketing websites, emailsand social media.
Thanks to these video automation features, it can also helpaffiliate marketers save time and streamline their editing process.
A great tool that we have used for editing our videos and bringing them up to a professional standard.
Price: Premiere Pro costs $20.99 per month for individuals, and $33.99 per month, per license, for teams.
Subscribe to Adobe Premiere Pro!
Apple Final Cut Pro
Apple Final Cut Pro is video editing software that allows you to create professional-quality videos.
It offers a wide range of features and tools that you can use to customize your video projects.
Additionally, it provides video automation capabilities that let you automate repetitive tasks, so you can focus on creating great affiliate marketing content for your websites, blogs and across your social media channels.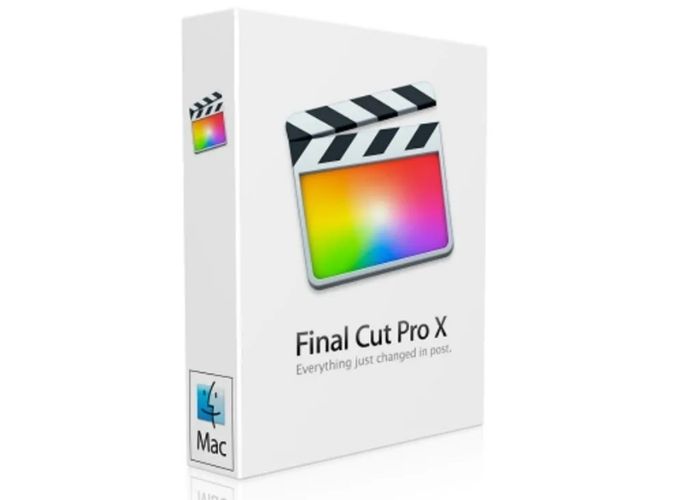 Features include:
Object tracker and cinematic modes
Super fast performance
Editing, audio, motion graphics, colour grading and delivery
360° editing
Closed captions (great for making YouTube videos!)
First-class third-party app integration
Create amazing visuals with simple drag-and-drop effects
With Apple Final Cut Pro, we found it can produce high-quality videos with relative ease!
Finally, the major drawback, as with a lot of Apple products, is the price, which is $299.
Vegas Pro
Vegas Pro video software is a professional video editing program that offers a wide range of features for video creation and post-production.
It's often used by video professionals, including Hollywood filmmakers, due to its power and flexibility.
This means that you can create highly professional videos for all your content marketing, and in turn, increase leads, sales and conversions.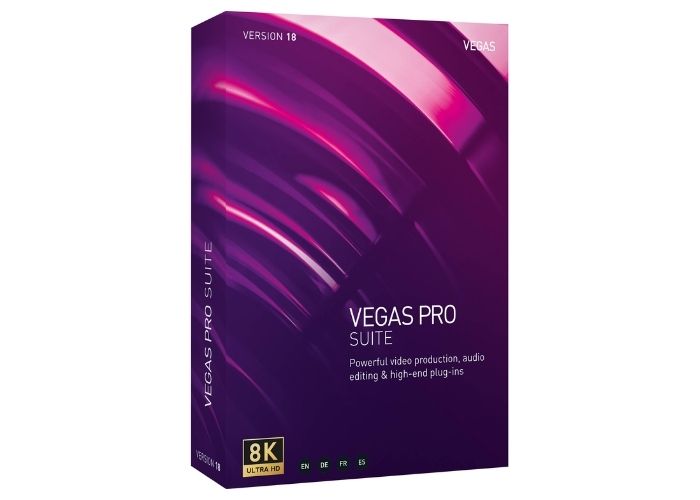 One of the biggest benefits of Vegas Pro is its video automation capabilities.
With this feature, you can easily create complex video effects and transitions without having to manually keyframe every change.
This can save you a lot of time and hassle when creating videos.
Vegas Pro also offers a wide range of built-in video filters and effects, which you can use to add creative touches to your videos.
Additionally, it supports 4K editing, so you can create high-resolution videos with ease.
If you don't like the look of the other video automation tools we recommend, why not give Vegas Pro a shot?
Davinci Resolve
Davinci Resolve video software is another awesome video automation tool used by video professionals and hobbyists to create high-quality videos.
It offers a wide range of features, including video editing, color correction, and audio post-production.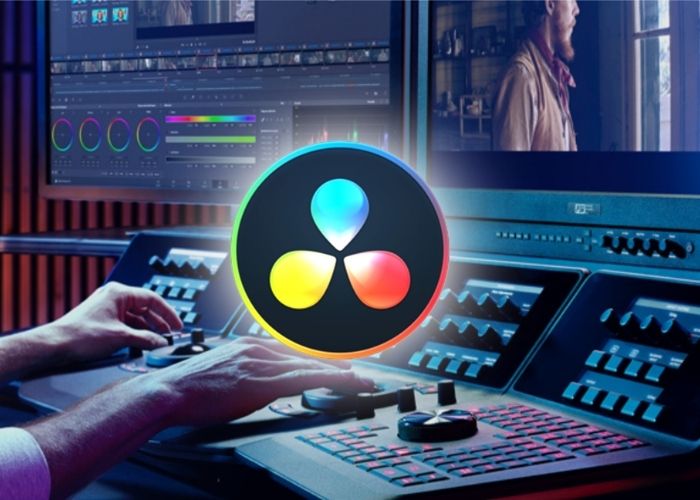 The software can be used for both professional and personal projects, such as for affiliate websites, passive income blogs and social media channels.
Davinci Resolve is available in two versions: Lite and Studio. The Lite version is free to use, while the Studio version offers more features and support.
The software has been used to create award-winning films, documentaries, music videos, and other types of video content, making it a popular video automation tool.
Sound good?
You can sign up below.
Each of these video automation tools has its own strengths and weaknesses, so it's important to choose the one that best suits your needs.
Benefits of Video Automation
There are a number of reasons why videos can be a powerful tool for businesses small and large.
Videos are a great way to build trust and credibility with potential customers, because by promoting high-quality products or services through video content, businesses can establish themselves as experts in their field.
Secondly, videos are an engaging medium that can capture users attention and hold it for longer periods of time versus text-based content.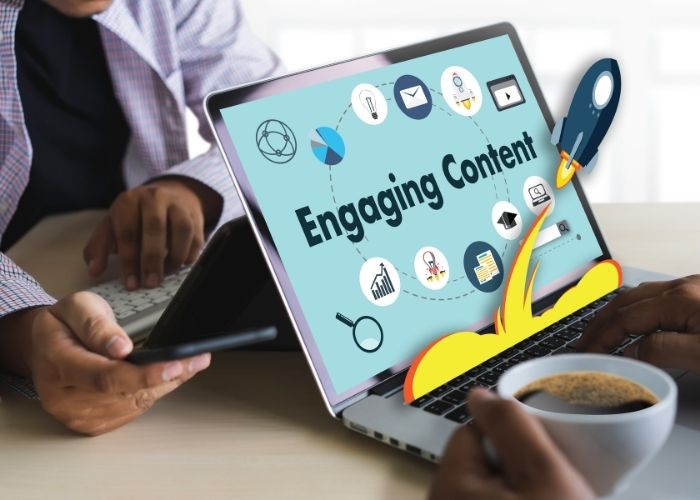 This means that videos have the potential to reach a larger audience than traditional marketing methods!
Did you know that video content is easily shareable too, which can help to increase exposure and reach even more potential customers.
Finally, video affiliate marketing is a great way to monetize content by earning commissions from product sales.
We've done this for years, and if you haven't leveraged the power of video automation for your business, you really are missing out.
Using some sort of video automation tools in affiliate marketing is an attractive option for businesses looking to expand their reach and grow their profits.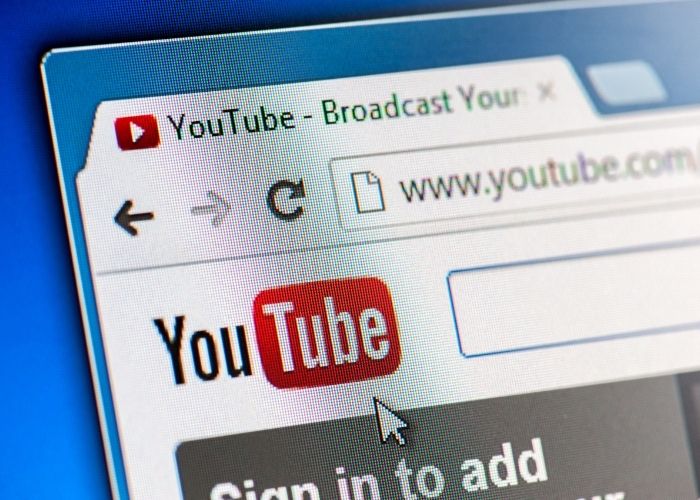 Video Automation: Final Thoughts
Video automation is a powerful tool that can help you save time and improve your online business.
By using video automation, you can create videos quickly and easily, without having to spend hours editing them yourself.
You can also use video automation to improve the quality of your videos, and to reach a larger audience.
In addition, video automation can help you boost your SEO efforts and increase traffic to your website.
So if you're looking for a way to improve your online business, you should definitely consider using video automation.
It's a great way to save time and produce high-quality videos that will help you achieve great success online!
As always, if you have any questions about video automation, don't hesitate to post them in the comments section below or just say hello.
Sincerely,
Your Friends And Partners
Richard And John Weberg