Affiliate Marketing Campaign Examples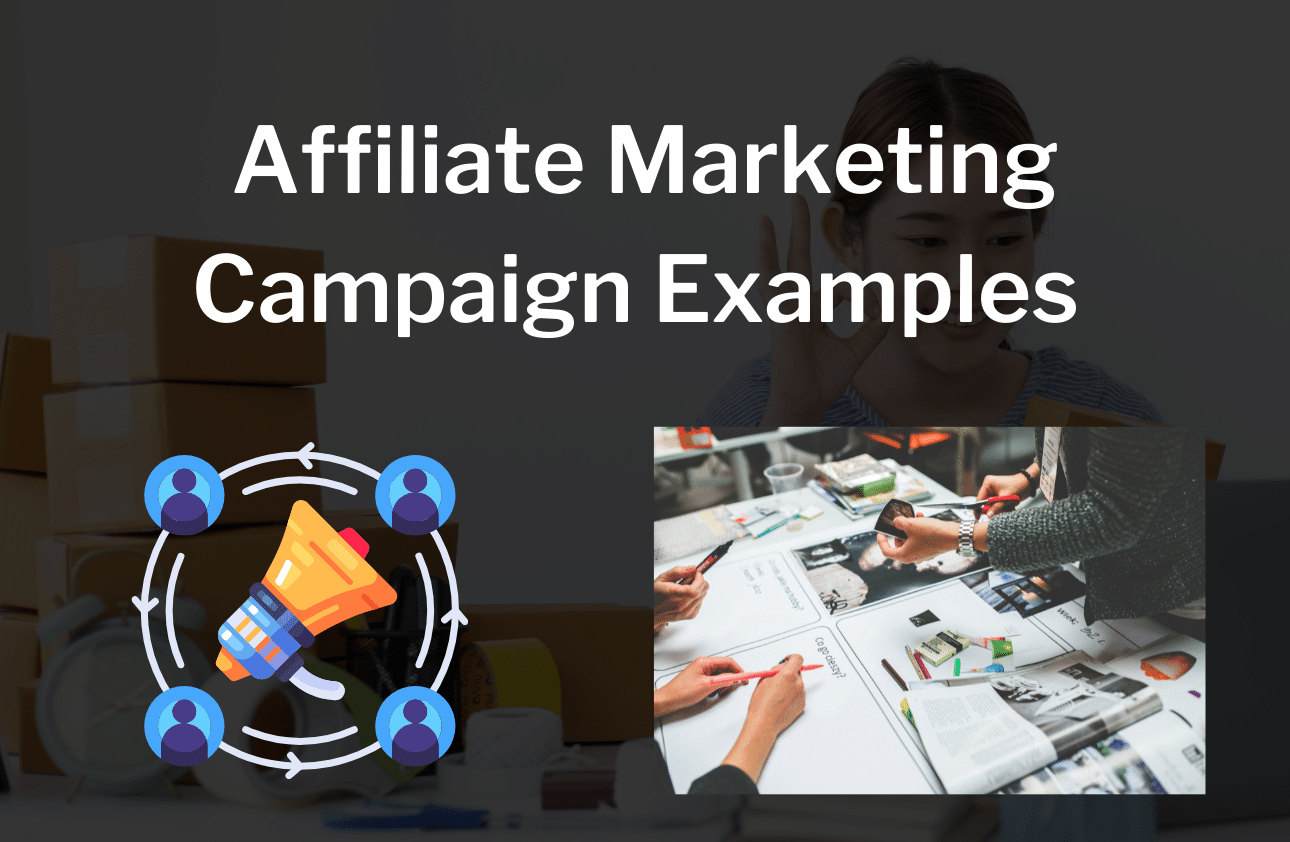 In the affiliate industry, everyone wants to know about & use what already works. Affiliate marketers are constantly in search of what will be the best kind of affiliate marketing campaign to launch. Every so often, a specific affiliate marketing campaign example erupts from the industry, and shows affiliate marketers what their affiliate campaigns should look like.
We're going to be showing you exactly that. The most exciting and high converting affiliate marketing campaigns to ever exist, and how you can duplicate their success for your own affiliate business. We're be going through 2 specific affiliate marketing campaign examples, and how they changed the entire affiliate marketing industry.
What Is An Affiliate Marketing Campaign Example?
An affiliate marketing campaign example is simply an example of an affiliate campaign that has performed well. Not all affiliate marketing campaigns are as profitable as affiliates want them to be, so they look for examples of well done campaigns they can replicate for their own affiliate business. We'll be sharing below, 2 excellent affiliate marketing campaigns that went viral & that were extremely profitable.
What Are The Best Affiliate Marketing Campaign Examples?
There are 2 specific examples of well done affiliate marketing campaign that stand out among the rest. While thousands of businesses and launches have happened in the affiliate space, there are very few that have stood the test of time. As well, there are very few campaigns that have produced the amount of revenue and profits as the 2 we've selected to review & walk you through.
Prezentar Affiliate Campaign
First off, we have the Prezentar launch! In 2022, Adeel Chowdhry decided to launch a new product & software. He had an incredibly successful multi-million dollar launch of his product, Sqribble, which he wanted to out perform. Because of this, Adeel built one of the largest affiliate marketing campaigns, to date!
Here's a few of the important things the Prezentar affiliate campaign did right…
Funnel With Quality Related Products At Affordable Prices
What makes an affiliate marketing campaign profitable? The variety of upsells and downsells available to be purchased. Yes, the more products and services you have available to be bought in your business, means you'll generate more profits. This is why you'll want to become an affiliate for companies that aren't 1 product or 1 service wonders.
Sell for companies who have a variety of related products & services they offer customers. This will increase your total profit generated per customer referred.
Luxurious Affiliate Prizes Galore
The Prezentar launch campaign has some of the most lucrative prizes available for top affiliates in their launch. How good of prizes? Adeel and Prezentar gave away…
2 Ford Mustangs
PS5's
Cash Prizes
The list goes on…
The kinds of prizes highly encourage affiliates to promote more and try to attempt to get as many sales as possibly to get these rewards and prizes. A good affiliate launch and campaign should incorporate prizes for sales reached.
If you are simply an affiliate for another company, then you can do a giveaway of rewards for people that buy the product or service you are promoting. Giving away free months of service, or merch for example, will help you retain customers for so much longer. And this will quickly grow your profitability!
High Quality Affiliates Brought On For Launch
Yes, the quality of the affiliates who promote your products or services, will ensure every affiliate campaign you launch is successful. Quality affiliates with better skill & marketing will be able to bring in many more customers & leads for you.
If you're an affiliate yourself, you'll want to make sure you marketing materials you use are of the highest quality possible instead. The tools, funnels, and thing you do to follow up with your leads – will dictate your conversion rates for any affiliate offer you promote.
Great Graphics & Imagery
The look an affiliate of any affiliate campaign, can either hinder or enhance the affiliate business as a whole. People buy from businesses & people that they like, know, and trust. Because of this, how your business appears can dictate that trust, and whether or not they will buy from you.
And promotion material, communicating, copywriting, and so on – should all be professional & clean looking. Aesthetics will effect your business & affiliate marketing campaigns!
Clickfunnels Record Breaking Affiliate Campaign
One of the longest standing companies to every have been created & grown from almost affiliate marketing alone, is Clickfunnels. This CRM & funnel building company was built by some of the biggest affiliate marketers to every be in the industry. Theirs campaign and structure, is why it grew so fast. Here's every example of why it works.
World Class Affiliate Marketers Brought On Board
Again, having high quality affiliates and advocated for your business / brand – can quickly grow your profits and sales being generated.
If you're an affiliate marketer yourself, this is why building your brand is so important. People buy based on trust in an entity, they need someone or something to build that trust with. The product alone won't do that! Build your brand as an affiliate marketer.
Incredible Product & Service That Was Needed In The Marketplace
If you want to have a powerful and effective affiliate marketing campaign, then you need to only offer high quality and valuable products, services, deals. Customers retain longer, and buy more, from products & services that actually get them results.
Use this advice in any affiliate campaign, and you'll scale your business much faster & profitably.
Reward Program For The Long Term
Want to scale an affiliate campaign? Reward customers for buying! Yes, you can retain customers and get them to buy from you by spending a little bit of capital to give them additional free value for being with you. It costs many times more money to get a new customer, then it does to retain a current one.
If you have affiliates bringing you in sales, then you will want a compensation program in place to reward promoting. Clickfunnels has a famous car and award program they used that has built their brand & helped sell their services.
How Should You Structure Your Affiliate Marketing Campaigns?
Structuring a successful affiliate campaign takes time, energy, and money. Here's the best way to structure any affiliate marketing campaign for maximum success.
Build a sales process or funnel of the best quality.
Follow up with your leads on a daily or weekly basis.
Offer customers incentives so they purchase more or for longer.
Have high quality branding and imagery.
Focus on bringing in quality leads & traffic vs quantity.
Optimize your affiliate campaign as it grows & scales.
Final Thoughts
Creating an affiliate campaign that is profitable is going to take resources. If you want to save yourself some time and money, make sure to take a look at previously successful affiliate campaigns and see what they did right that you can duplicate for your own affiliate business.
We hope you enjoyed this article, thank you so much for reading!
With our kindest regards,
Jon Weberg
Richard Weberg