Best Affiliate Marketing Traffic Sources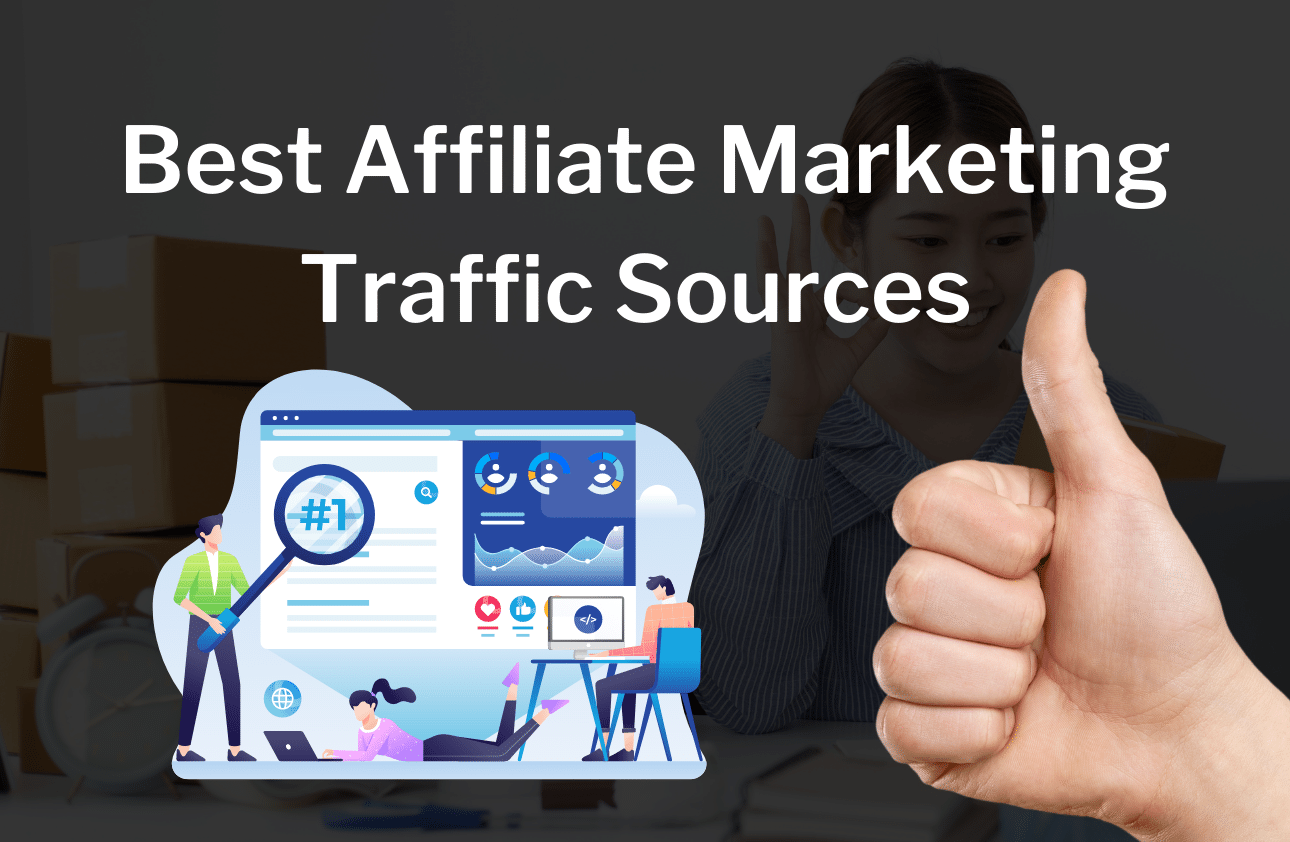 Every affiliate marketing business & affiliate across the world, needs good traffic in order to grow their business. Traffic and leads are responsible for bringing in customers and sales for every affiliate offer that has ever existed. The question is, what are the best affiliate marketing traffic sources? And, what makes them the best?
We're going to not just answer these questions, but also give you a full list of affiliate marketing traffic sources that have been tested and proven to convert. (We've spent a lot of money testing all of these traffic sources in our affiliate marketing career over the years)
Takes notes, and be prepared to invest in testing these traffic sources if you believe they can help your affiliate business grow more profitably.
List Of The Best Affiliate Marketing Traffic Sources
Below you will find a full list of the best affiliate marketing traffic sources available for affiliate marketers. Each of them has been tested to see if they convert and reliably generate quality leads and customers on a consistent basis. Each of them as well is relatively affordable!
Traffic Authority
Among the best reliable traffic sources for affiliates, has to be Traffic Authority. They have been providing affiliates with traffic for over a decade. Whether you're in ecommerce, network marketing, health and wellness, or another industry – traffic from Traffic Authority simply converts. In fact, they even have an A+ rating with the BBB.
Udimi Solo Ads
Possibly the most well known affiliate marketing lead & source of traffic has to be Udimi. Having hundreds of traffic vendors available for you to choose from, Udimi is among the most diverse traffic source you can invest in. We've tested them with tens of thousands of dollars of ad spend to ensure it is a quality affiliate traffic source.
YouTube Ads
If you want to have laser targeted traffic that truly capable of scaling to high profit margins, then YouTube ads are among the best traffic sources & lead sources for any business period. The only issue? With YouTube ads or any social media ads, it can take time and quite a bit of ad spend to narrow down the exact right audience match with the products and services you're selling as an affiliate.
Organic Content Creation Across Social Media
The one lead generation and traffic generation method that any business can use, that only take some time to do at scale. Organic content creation using social media, can be one of the most reliable ways to generate consistent leads, traffic, and customers. However, it does take time in order to create the content in mass so you can generate consistent results.
Blogging
The golden goose to producing masses of traffic and leads online, is blogging. While there are massive upsides of blogging, there are also massive downsides.
Here's what blogging can do for your affiliate marketing business.
Massive amounts of organic and targeted traffic
Quality leads and customers
Brand recognition
High conversion rates
Here are the downsides of blogging and affiliate marketing.
More difficult to do then other traffic generation methods
Can be costly
Long time commitment
We suggest that affiliates blog to supplement their affiliate traffic and income.
What Makes An Affiliate Marketing Traffic Source Good?
There are a variety of important factors that dictate the quality of an affiliate marketing traffic source. Here are them listed in importance to your businesses success!
The messaging used to generate the traffic
The audience seeing the messaging
The cost to generate the traffic and leads
The conversions seen from the traffic
These are the 4 most important factors that will dictate if you should buy from any traffic source as an affiliate.
When taking a look at a source of traffic, research and find out more details about how their leads are generated. Or, better manage the content or lead production you are doing yourself.
Final Thoughts
We hope you enjoyed this article! After being affiliate marketers for decades, we have a great understanding on how to show others how to get quality traffic that will actually convert.
With our kindest regards,
Jon Weberg
Richard Weberg