Best Email Drip Campaign Software 2022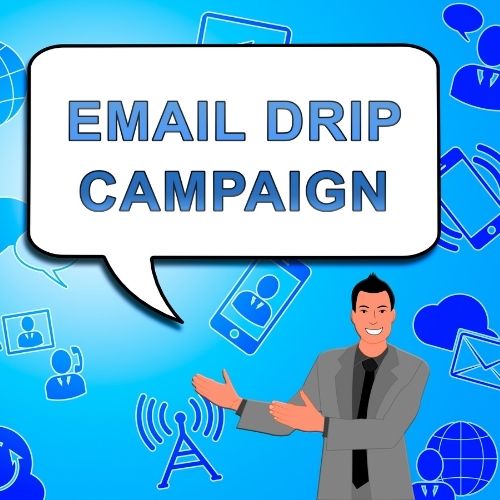 We use email drip campaign software to automate the process of sending emails to our subscriber list.
This not only saves us repetition, but using this software removes human error!
These are many great reasons why you should consider using email drip campaign software in your marketing campaigns.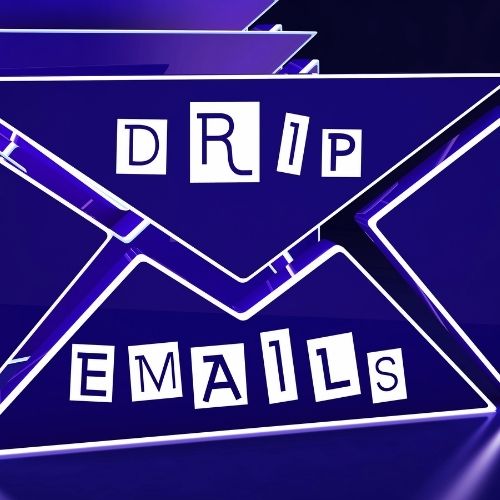 How To Use Email Drip Campaign Software
Email drip campaign software offers many benefits, including the ability to send a series of emails.
Let's say you have an opt-in form on your website or blog, and a visitor fills in their details.
You could use email drip campaign software to send a bunch of welcome emails over the course of, say a week.
Another scenario would be for an online course.
Once a user has signed up, this could trigger a set of emails to schedule, that perhaps talks through the steps of that course, like how to get started, or a link to a tool that the user may need.
These are two great examples of how you could use email drip campaign software to automate your affiliate marketing.
Join Our Community – it's FREE!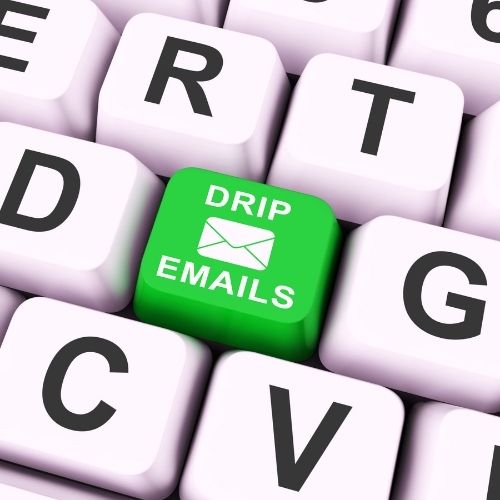 Best Email Drip Campaign Software
Like any software – there are pros and cons.
Affiliate marketers strive to create well executed andfully personalized emails, so choosing the best email drip campaign software is a key part of that process.
Before we begin our reviews, an email drip campaign is also known by many other terms, such as;
Lifecycle emails
Autoresponders
Automated email campaigns
Marketing automation
Email newsletters
They all offer the same idea by offering some sort of automation when sending, or scheduling, a batch of emails.
We've handpicked some of the top email drip campaign software solutions for you to make up your own mind, but before we share this with you, we wanted to let you know about our completely FREE affiliate marketing course that you can join below.
AWeber
AWeber is a leading email drip campaign software platform designed to help small businesses and entrepreneurs save time.
They have all the tools you need to build professionals emails and schedule your campaigns.
One great feature that we enjoy using is the ability to plug the software into Canva – which is an awesome graphic design tool right out of the box.
In fact, you don't even need to leave your AWeber dashboard!
Why should I buy A Weber?
It is so easy to use that you can create professional looking emails in seconds.
Using 'Set and forget' campaigns, you will save time to concentrate on what matters most in your business – building relationships with your customers!
But AWeber is more than just email.
It is a powerful marketing tool that you can use to create:
Landing Pages
Web Push Notifications
Forms
Funnels
What other email features does AWeber have?
We know that there is more than just pressing that send button.
Organizing your email list is vital to running successful campaigns.
On top of just scheduling your emails, AWeber email drip campaign software can also segment your lists so you can send targeted messages.
You can also filter out your contacts by using a simple 'tagging' system to make sure emails go out to the right audience.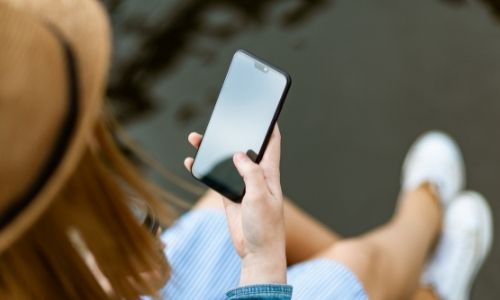 Is AWeber Easy to Use?
Yes, AWeber is extremely easy to use right out of the box.
You can create custom emails using a simple drag and drop system via their email designer.
Want your email to stand out from the crowd?
AWeber provide access to thousands of stock images to make your emails pop!
What Tools Do AWeber Use?
We watch our email data like a hawk, and thanks to AWeber, this is easy!
They offer invaluable insights using a comprehensive suite of reports and analytics.
On top of this, to further automate your campaigns, they use Auto-Newsletters which converts your blog posts into a newsletter.
We really like this feature!
Time is money, so they say, so if you are eager to get stuck in straight away, AWeber stocks a wide range of pre-built templates that have been tested ready for you to send!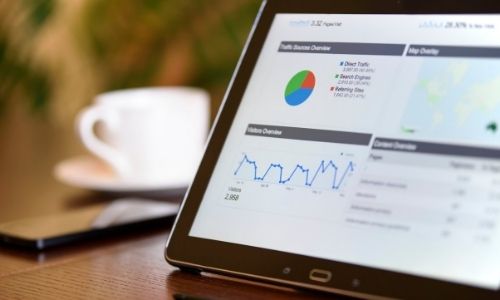 How much is AWeber?
AWeber offer a highly competitive pricing structure and is one of the fairest email drip campaign software companies around!
The AWeber FREE plan is a great way to get a feel for how their marketing suite performs, so we would recommend this as a great starting point.
When you reach 500 subscribers, you can then scale up your campaigns, and this starts from just $16 per month.
AWeber is a good email drip campaign software because it offers a low cost to entry for our community.
You can join up instantly below.
You can sign-up to AWeber below, and if you would like some help to get started, please get in touch.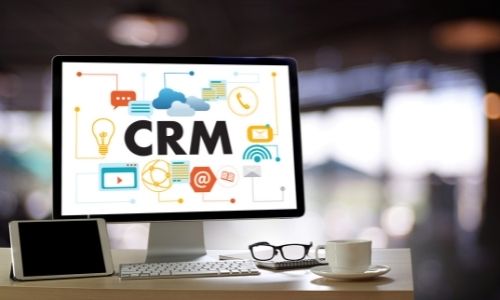 HubSpot
HubSpot is a CRM platform (Customer Relationship Management) known for its powerful software and ease of use.
What we want to talk about though is HubSpot's marketing automation software, and how it compares to other leading email drip campaign software.
Designed to scale your growth, HubSpot uses 'workflows' which is a tool that offers automation beyond just email.
Why should I buy HubSpot?
To move prospects further down your funnel, and generate more leads, HubSpot makes sure you can design beautiful engaging emails – without typing a single line of code.
There are dozens of 'trigger conditions' you can setup to send the right emails to the right audience.
You can set goals alongside your email drip campaigns – so you always have a target in mind to help you stay focused.
Because each workflow you build forms part of HubSpot's full marketing platform, users are rewarded with a suite of tools to help you grow and organize your lists.
Is HubSpot easy to use?
It's one of the easiest tools to get to grips with, although they have many features, which might take a bit to learn to use them all.
The visual editor is clear, with plenty of tool tips and tutorials to help you along the way.
From simple one-time emails to complex multi-stage campaigns, HubSpot makes it look so simple!
We like working with the email segmentation to help us manage our workflows the right way.
There is no complexity here!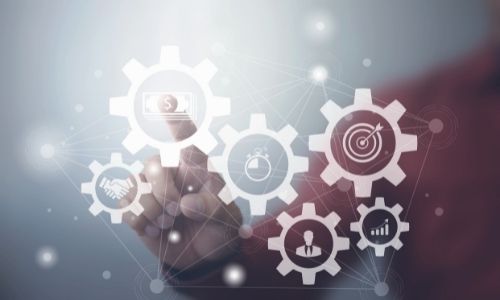 What automation does HubSpot offer?
Like most email drip campaign software, there is more than just automating emails.
HubSpot uses workflows to setup hooks, score leads, triggers and notifications if one of your contacts takes action (we love this feature!)
It really is a great all-in-one tool that can be used for:
Creating Landing Pages (for all devices)
Lead Management (Create targeted campaigns)
Analytics (Customer journey insights)
Blogging (Creation and publishing)
Marketing Automation (Close more deals!)
Overall, HubSpot offers a unique set of email drip campaign tools so you can start building, managing and targeting your list straight away.
How much is it to join HubSpot?
There are three levels to HubSpot's pricing structure, these are:
It is free to get started
Starter – $45 per month
Professional – $800 per month
Enterprise – $3,200 per month
There is a quite a big difference between the four options, but these are based on how big your list grows, and how much you use their other tools and features.
If you have less than 1000 subscribers, you should choose the Starter model, between 2,000 and 10,000 subscribers then select the Professional model.
Anything above that, then the Enterprise option is the best fit.
We think the entry level cost is reasonable for most affiliate marketers.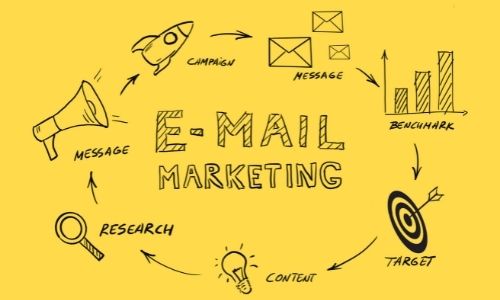 Active Campaign
Active Campaign is the number one customer experience automation platform, but how true is this?
Let's take a look.
Geared towards B2B, B2C and eCommerce clients, there are four main elements to using Active Campaign as your email drip campaign software solution.
These are:
Reach – You can use precise targeting to find the right prospects and build your email list.
Nurture – Offer tailored guidance to build relationships with your audience
Convert – Send well-timed emails so your list can take action
Grow – Conversation, chat, loyalty, split testing – all the tools you need to make sure your list grows quickly
Why buy Active Campaign?
With many email drip campaign software solutions around, finding a company that stands out can be a minefield.
Active Campaign are clear with the services they offer, which is a complete 'email marketing automation' package, no matter what industry you work in.
They offer one-on-one training, free migration to their services and full support as you builda highly converting email list.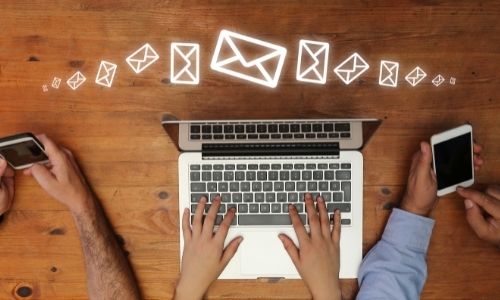 What tools can be used to build my list?
Your email marketing list should offer complete personalization, because that is one of the reasons your subscribers love you for!
Additional features of Active Campaign includes:
Send newsletters & messages
Build dynamiccontent
Contact Management
Segmentation
Sales Automation
Engagement Tracking
SMS
Advanced Reporting
Integrated Forms
Overall, Active Campaign is a great all-in-one marketing tool that successfully guides you every step of the way in your email drip campaign.
How much is Active Campaign?
Active Campaign currently offers four pricing models, beyond getting started for free.
These are:
Lite – $9 per month
Plus – $49 per month
Professional – $149 per month
Enterprise – $258 per month
These are all very reasonable, and you can upgradeas your business scales up.
There are 34 tools that you can use, whether you are a beginner or already have a huge list.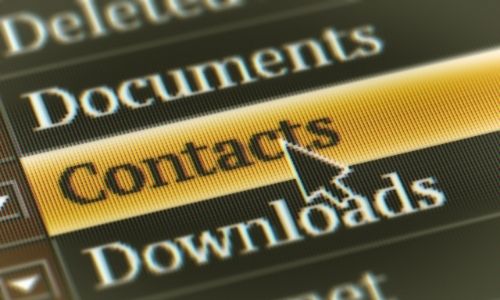 SendX
SendX is simple email drip campaign software that can streamline your business 24/7.
Upon signing up, you will be able to send unlimited emails to your contacts, auto-tag subscribes to make sure you are sending them targeted emails, rather than the 'one email fits all' model.
Why buy SendX?
As well as been easy to use through WYSIWIG drag and drop editor, SendX features a suite of powerful email marketing tools such as:
Email automation
Pop up forms
Newsletter design tool
Embedded sign-up forms
Dedicated IP
API's for push events
Landing pages
A/B split testing
Email contact migration
Google analytics implementation
CRM integrations
One of the great features that really benefits us are heatmaps, which means we can tap into what's working – and what's not!
Learn what links your subscribers are clicking, and focus split testing on content that matters.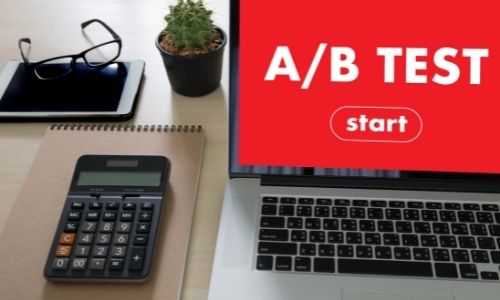 What other services do SendX offer?
Once you sign up to SendX, this really opens up a full marketing toolbox to aid in your quest to grow your list and build relationships.
As well as unlimited email sends, you have access to:
500,000 stock photos
Free migration service
Responsive email templates
24/7 Support
How much is it to join SendX?
With the option to pay monthly or annually, SendX offer a sliding scale of fees, depending on the number of subscribers you have,
Starting from just $7.49 a month for up to 1,000 subscribers, which is one of the best starter packages we've seen, the top package once you hit 10,001 subscribers is $44.99 per month.
They offer a free trial so you can road test their systems, and each price plan includes all the features we've mentioned.
Join SendX below to ramp up your email drip campaigns!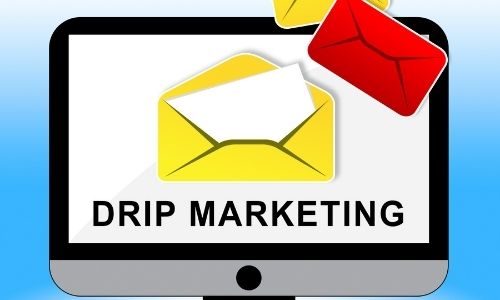 GetResponse
Although we have talked a lot about GetResponse on our blog, they are worth talking about again, because they are an industry email drip campaign leader!
They are one of the most trusted email marketing brands due to a reliable suite of tools that includes:
Website builder
Marketing automation
Conversion funnels
Webinar builder
You can use GetResponse to fulfill all your marketing requirements from a single platform.
They will help you to get your business online, grow your audience, engage with customers, and boost affiliate sales.
Why buy GetResponse?
Considering all the features available to you, its by the best value email drip campaign software around!
The free plan includes unlimited newsletters, 1 landing page, website builder, custom domain and sign up form, which is everything you will need to get your email marketing business up and running.
But what features do GetResponse offer?
We're glad you asked, because we have used GetResponse for years and they are one of the most powerful and reliable email services on the web.
There suite of tools includes:
Email marketing
Email creator
Autoresponders
Email analytics
Transactional emails
Email list management
AI powered website builder
Forms & pop ups
Pre-designed templates
Drag and drop features
Domain management
Automation flows
Webinars
Advertising solutions
Landing pages
Conversion & lead magnet funnels
Live chat
Push notifications
SMS marketing
The list goes on and on!
What does GetResponse cost to join?
Other than their free plan, as we've already mentioned, pricing for GetResponse is calculated into four levels to suit individuals, medium and large businesses and is dependent on the features and modules you would like to utilize.
Free plan – up to 500 contacts
Basic – from $15 per month
Plus – from $49
Professional – from $99
Unlike other email marketing companies, GetResponse allows you to pay for packages based on the number and subscribers you have AND what features or modules you would like to include.
GetResponse is well worth checking out, and as always, we can help you out with any support required.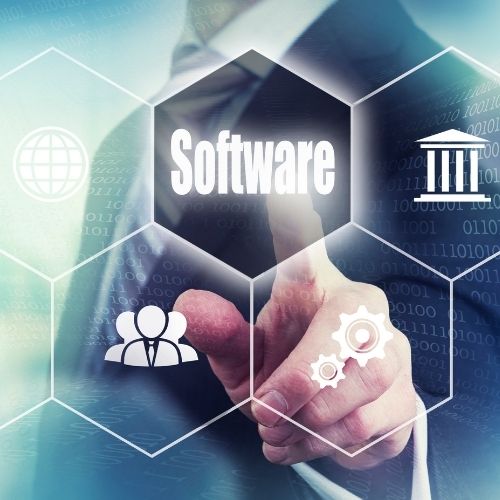 Free Email Drip Campaign Software Solutions
If you are new to email marketing or would just to experiment with different email drip campaign software, there are a few solutions to get started with.
SendGrid offers the ability to send up to 100 emails daily, which is a great way to test things out on a small list.
Features include:
A library of responsive email templates
Email design using drag and drop tools
Automate recurring emails
Create time-based drip emails
Measure results
Receive deliverability support
Companies such as Spotify and Airbnb use SendGrid, so there is plenty of confidence that this software will be successful for you.
You can upgrade your SendGrid account from just $15 if you enjoy using their software.
MailChimp is another big email marketing company known for its powerful suite of technology.
They use one of the most advanced platforms so users can design, send, and automate a complete email campaign.
The more emails you send out, the more you will learn about the type of audience you are marketing too.
A big selling point to using MailChimp is you can send emails to up to 2,000 contacts completely FREE!
You'll have access to tools such as:
Marketing CRM
Creative Assistant
Website Builder
Mailchimp Domain
Forms & Landing Pages
Reporting
If you still can't decide what plan to subscribe too, MailChimp does offer a 'pay-as-you-go' model where you can purchase a set number of credits.
Built for choice, using MailChimp is the perfect tool for beginners to get stuck into email marketing basics!
As an affiliate marketer, we know time is precious. Just realize with MailChimp you can not send affiliate links in your emails, so you need to have your own website.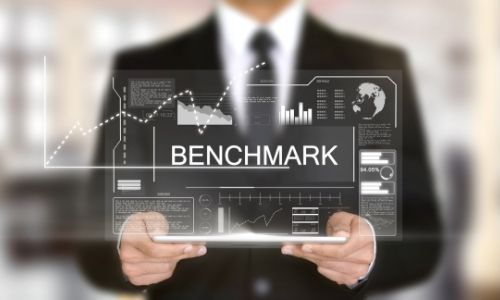 Benchmark are a great email drip campaign software alternative that offer some innovative features to get your list growing fast.
There is nothing complicated here.
Just six core features to make your life a little easier.
These are:
Email marketing
Marketing automation
Lead generation
Landing pages
Reporting
Integrations
Basically, all the steps required to start, maintain, and build a successful email campaign!
From a design perspective, Benchmark have made their platform as user-friendly as possible, because list building should be fun and uncomplicated.
Premium tools include responsive forms, drag and drop builder, automated schedules, A/B testing and reports – and its FREE to sign-up!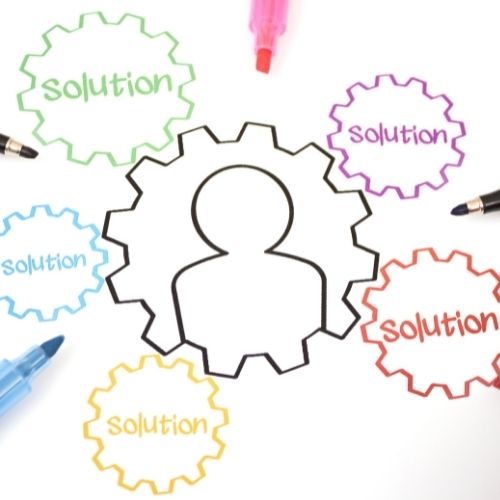 Email Drip Campaign Software Tips
Now that you have an idea of how useful and time-saving using email drip software can have on your business, how about some tips?
Set a clear goal
However big or small your list is, creating obtainable goals will help you to stay motivated. This can be setting click-through or open targets,or commissions.Set up a weekly, monthly and quarterly plan to keep your business on track and focused.
Personalize
We are big on personalizing all our messages, not just in emails, but across our website and social media channels. It has helped us to form strong relationships between us and members of our community.
Value
We've all had those emails that are boring, dull and offer no value to us whatsoever. Don't be that person! Make sure you proofread, test and add something of value to every email you send.
Good Content
Make sure your content stays on point! Use a mixture of text, images and other media so your messages are clear and concise. Bad content always equals low open rates and click through.
Relationship Building
Every new lead can be critical to your business. From the very beginning you should make it your personal goal to build long lasting relationships with every single subscriber.
A happy client is a paying client.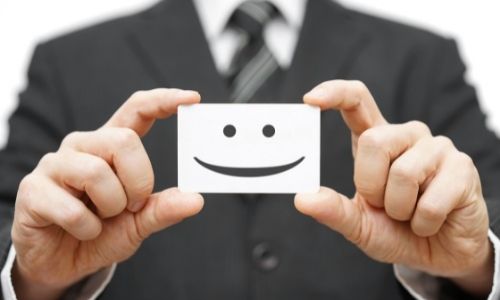 Email Drip Campaign Templates
We wanted to mention email drip campaign templates.
These are usually pre-built, and are usually found in most email drip campaign software.
Consistently creating high converting campaigns is what most affiliate marketers aspire to achieve.
This is where templates can help you build a base from which to start from.
All of the email drip campaign software we have mentioned features templates that have been tested, which gives you a great head start!
What are the different types of templates?
From a clean and simple 'hello' layout to immersive and engaging templates, there are hundreds to choose from.
We prefer to layout a plan prior to using a template so we can align it to our goals and audience.
Previously, these type of templates have worked for us the most:
Case studies
A free trial offer
Welcome email sequences
A coaching program
Video tutorial style email
Launch funnels
Application forms
Exclusive membership
There are tons more email drip campaign templates you could use as part of your email drip campaign, but just remember to be clear, proofread, test and make sure your subject lines are spot on!
Summary
That concludes our post on email drip campaign software!
Whatever tool you decide to use, our free course teaches you how to start and grow your own email list, with the ultimate goal of building relationships with your subscribers.
We've managed to keep our lists clean, healthy and generate a considerable income for our efforts, and our mission is to help you achieve this too!
Want to be part of our community?
It's free to sign up, and we can't wait to work with you.
Please leave us a comment below if you have any questions or need help in anyway, or just say hi ????
Have a fantastic day!
Sincerely,
Your Friends And Partners
Richard And John Weberg
P.S. If you have no email marketing experience what so ever, we suggest also reading our email marketing guide for beginners.