How To Start An Email Marketing Business: 10 Steps (With Videos)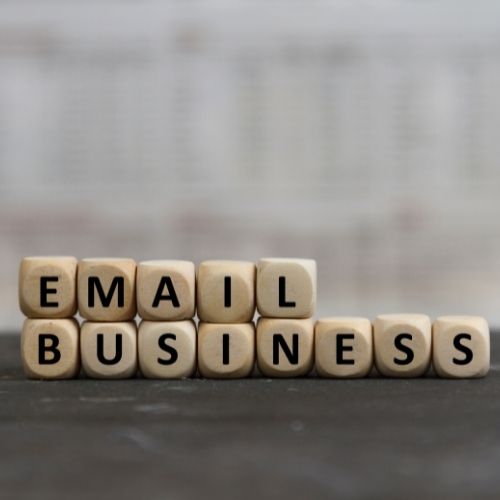 In this guide we'll be showing you to how to start an email marketing business in 10 simple steps.
Some people enjoy flirting with the idea of starting an email business, but hesitate because they think it's too difficult or too much work to start an email list from scratch.
And this is why created this step by step beginners guide so that anyone can use these steps to set up an email marketing business.
These 10 steps are complete with over the shoulder (watch how to do it through screen share) video tutorials to make the whole process much easier for you.
Each one of these steps are very important for doing email marketing, and learning to make a successful business out of it, so we will start with the basics and move on from there.
Our recommendation: is not to overwhelm yourself by looking at all of the steps as whole, just start with the first one and complete it, then move onto the next, and before you know it, you will have setup your very own email marketing business.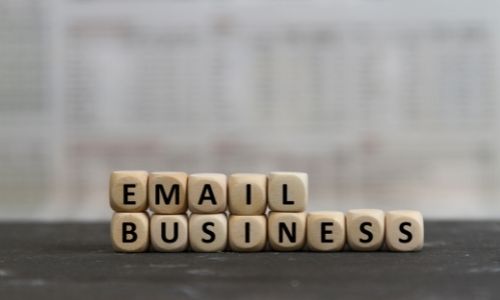 How To Start An Email Marketing Business (Instructions)
Follow these 10 simple step by step instructions below in order to get started, and you will be well on your way to creating a successful email business.
Step 1. Choosing A Domain Name
In order to do professional email marketing right, the first step you are going to need to do, is to create a business email address, to do this properly you will need a domain name and hosting account.
Domain names are like telephone numbers for the internet.
When you exchange email with somebody, you find out whether they have a domain name by their email address.
Owning a domain name is essential for a successful email marketing strategy.
A domain name reflects your organization or company's identity and reinforces your professional presence on the web.
If you use a domain name in your email marketing process, people will be more likely to trust your company and sign up for your newsletters and other offers you might send them.
Domain level email addresses are usually formatted like these examples: support@yourdomainname.com or admin@yourdomainname.com.
Once you have purchased your own domain name and hosting, you will be able to create multiple email addresses off of your domain if you wish.
With our site emoneypeeps.com we have several email addresses we use in our email marketing.
Choosing a GOOD domain name is an important part of this process.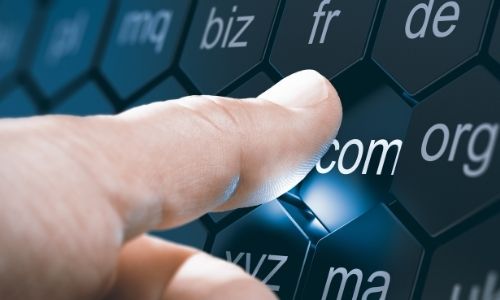 Why Do I Need A Domain Email Address?
Customers expect your business to have a domain name and a website.
An email address like jsmith@yourdomainname.com tells people you're serious about your business.
Professionalism and Credibility
While free email services, such as Gmail, Hotmail and Yahoo, are great for personal use, but when you use a free email account for business and email marketing purposes, people will start to doubt your professionalism and credibility.
As an example: say you are in the process of planning a vacation and you received an email from a travel agent asking if they could help you book your hotel, car rentals and excursions.
You look at their email address and it's a Gmail address.
For many people, that may be the first clue that something is wrong and they would start to question the trustworthiness of the travel agency.
Why doesn't this travel agency have its own domain email address?
Is their website even legit? Is this business legitimate or did I just get scammed?
These are some of the questions that you might start to have.
Would you take someone with a Hotmail.com email address seriously? We mean no disrespect here, but there are prejudices about the domain that your business email address uses.
---

---
support@yourdomainname.com looks way more trustworthy than yourname@hotmail.com or yourname@gmail.com.
All these ambiguities and questions hurt the first impression you are trying to make, and as we all know, first impressions actually do matter A LOT.
With sending emails such a prevalent form of communication, you need to present yourself in a professional business manner.
Don't take the risk of creating a negative first impression of you and your business with something that is so easy to fix.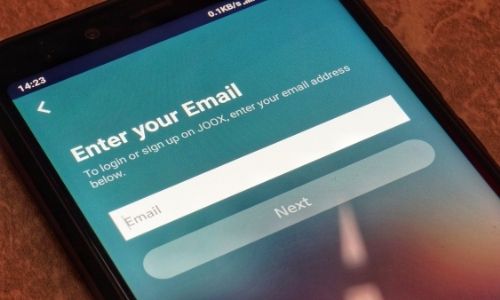 Email Deliverability For Email Marketing Campaigns
There is also an added risk when using free email accounts – you are tying your own business image to a third-party that you have absolutely no control over.
For example, with frequent spammers from Hotmail and Yahoo accounts, people are leery of free email addresses, fearing that the business is in fact a scam.
So much so, many mail servers have blacklisted these domains – your email newsletter sent from your Hotmail account has a 1000 times greater chance of ending up in your recipients Junk or Spam folder or not even getting delivered at all.
What Is Email Deliverability?
Email deliverability is your ability to send emails that reach a recipient's inbox.
It's a standard email performance metric used to evaluate email marketing effectiveness.
To understand this better, let us ask you a question:
What's your most important goal as an email marketer?
It's probably to send relevant content to subscribers in hopes of converting them into customers, right?
Now, let's say you spent a lot of time creating an email list from scratch. And you spent hours creating engaging content for your audience.
However, if your emails don't reach your customers inbox after everything, all that effort would have been for absolutely nothing!
That's one reason email deliverability is always one of the most important factors to consider, and having your own domain name email greatly improves your email deliverability rate.
So do not make this mistake, if you are going to build a professional email marketing business, do it right from the start and get your own domain name and email address.
This is a critical step in how to start an email marketing business the right way and why we have spent so much time on it, as it is that important to your success.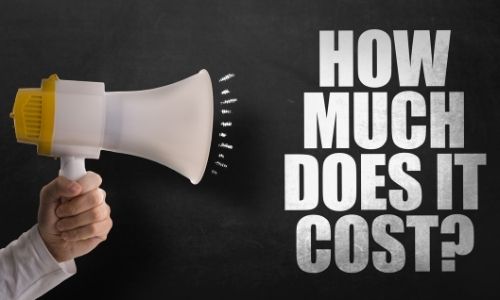 How Much Does A Domain Name Cost?
You can register a domain name for about $15.00 yearly, it is dirt cheap.
Domain name registration is not expensive.
How To Register A Domain Name
In this video we are going to show you how to search for a domain name and register it using Nexcess.
Click here to register a domain name.
Here are some other things to consider when choosing a domain name:
1. Try and get your own name or business name as your domain name.
2. Your domain name should be memorable and not too difficult to type.
3. Avoid using numbers and hyphens in your domain as it can confuse people.
4. Always go with a dot com.
If you need help choosing a domain name, its a topic we discuss in our FREE course, which you can sign up for below.
Step 2. Domain Hosting
Next you will need hosting for your new domain name. In order to make your new domain name live on the internet, you need to have hosting for it.
I will explain the reasons why in more detail in the next video below.
How Much Does Domain Hosting Cost?
You can get excellent quality hosting for about $15.00 – $25.00 monthly. This hosting will allow you to build out a complete website and blog if you wish as well.
How To Set Up Domain Hosting
The process for getting your domain hosting is pretty straightforward.
This video will walk you through why you need it and a couple of options for you to consider.
>> Nexcess Hosting company << I am using in the video.
Step 3. Create A Domain Email Address
Your next step is adding a domain level email address to your hosting account.
You can add as many as you need.
How To Set Up A Domain Email Address For Email Marketing
Step 4. Email Autoresponder
Once you have your domain email address set up, the next step is to get an email autoresponder, your going to need this email marketing tool to be able to set up your newsletter list.
What Is An Email Autoresponder?
A email autoresponder is automation software, that can be set up to send a sequence of pre-written emails out automatically when someone subscribes to your newsletter list.
This autoresponder software also stores your subscribers info, like name and email in a campaign list.
Besides sending out automated email messages, you can also use this software tool to send email broadcast out anytime you want to your newsletter list.
How Does An Email Marketing Autoresponder Work?
What Is The Purpose Of An Email Autoresponder?
One of the main goals or purposes of an autoresponder is to automate communication between you and your subscribers, so that you can communicate via email with them, and no matter how large your newsletter list gets, whether 500 or 1 million people, you can reach them all by a few clicks of the mouse.
Your automated messages you can schedule to go out while you are sleeping, on vacation, or mowing the lawn, this is why email marketing is such a powerful strategy.
---

---
How Much Does An Email Autoresponder Cost?
There are many email marketing platforms on the market, most services have similar features and pricing, they all try to be competitive in this regard.
So the average cost for an email marketing platform is between $15.00 – $25.00 monthly to get started.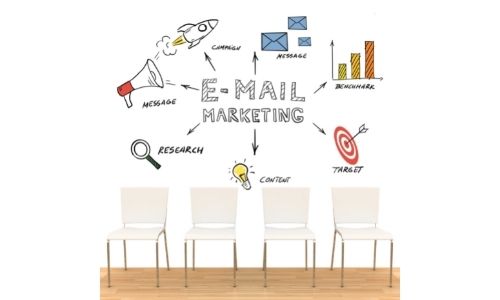 Most have scaled pricing, so the bigger your email list gets the more it will cost you, because it increases their cost as well.
The bigger your email list gets the more money you should be making as well, the fact is, that email marketing when done right has an average ROI of $44 for each $1 spent in marketing.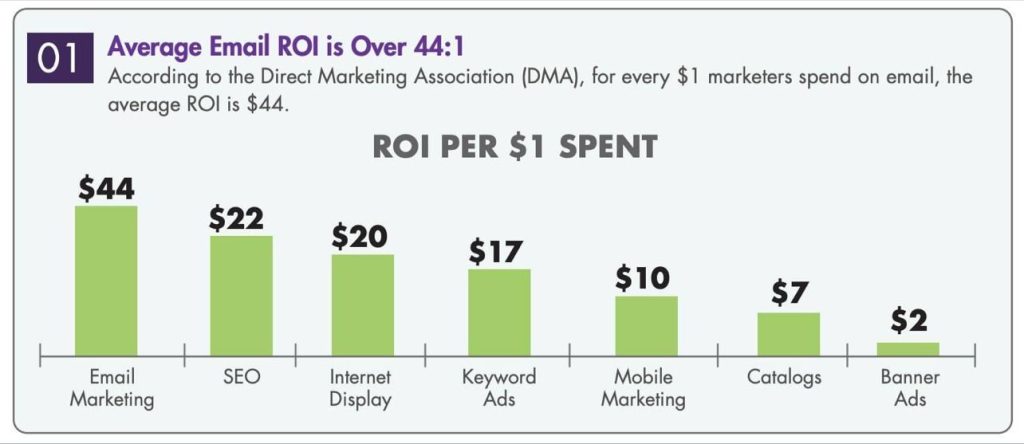 Which Email Autoresponder Is The Best?
Through our many years of marketing online, we have used just about every email marketing platform out there and in most cases they all have their high points.
So for us, the email marketing platform we are the most happy with, and has been the very best for us, and we give it our highest recommendation, is GetResponse.
It is important to choose an email autoresponder that has proven itself to work well with various marketing niches.
GetResponse has out performed the others in this area, and their service and support has been the best as well.
They also allow you to get started for free.
GetResponse has many other fabulous features as part of their services, such as:



Through the rest of these steps we will be using Get Response as the example in our videos, we cant possibly share all the autoresponders on the market in this one blog post article.
When you join Getresponse make sure and use your domain email address in the sign up form.
GetResponse is an industry-leading email marketing service platform, providing services for entrepreneurs and businesses for two decades.
Click here to create a free GetResponse account.
Step 5. Set Up Your Email Campaign List
In this step we will show you how easy it is to set up an email campaign (list) inside of your email autoresponder, for this video we will be using Getresponse to show you how to do this.
Your newsletter campaign list will be where your subscribers reside, and where you will be able to see all stats, and be able to broadcast emails to them.
Your campaign list will contain all of your automated follow up emails as well that will be sent every time you get a new lead (subscriber).
These follow up emails will get triggered to go out every time you get a new lead on your list.
How To Set Up An Email Campaign List In GetResponse
Step 6. Marketing Lead Magnet
This next step is very important as you are going to need a lead magnet of some kind, a reason why someone would want to give you their email address.
The use of lead magnets is a very effective and popular tactic in the business world to get new leads.
The more tantalizing your lead magnet is the more leads you will get when advertising your lead capture page.
What Is A Lead Magnet?
A lead magnet is a type of marketing that uses a freebie or special paid offer to attract leads and get them to give up their email address.
Another way to look at it is, a lead magnet is the enticement people see on your lead capture page, that makes them want to put in their email address to get it.
While some people may think of lead magnets as little more than free stuff offered by marketers, they can be much more than that.
Lead magnets can come in many forms including: eBooks, discounts, coupons, webinars, courses, quizzes and surveys (and more).
It just needs to be an attractive discounted or free offer, and depending on the niche you are in, will determine the type of lead magnet you use.
How Does A Marketing Lead Magnet Work?
Example 1: Let's say you run a food and cooking blog. Your lead magnet could be a free ebook offer that gives away your 5 most guarded recipes, or it could be as simple as subscribe to my newsletter and get a 10% discount on my cookbook.
Example 2: Maybe you have a local store in your town, and you are trying to bring in more customers through your website, your lead magnet could be a coupon book they get to download after putting in their email address in your lead capture form.
Example 3: Your building a online business opportunity, and you are trying to get more leads coming in, your lead magnet could be an ebook giving away your most kept marketing secrets, or a "how to" ebook on a a particular marketing topic.
These are just some examples, all you need to do is come up with something that would be valuable to your target audience that you can give to them in exchange for them putting in their email address.
Step 7. Lead Capture Page For Your Email Campaigns
Once you have your lead magnet determined now all you need to do is add some forms to your website or build a stand alone lead capture page, or both, depending on how you are marketing online (with or without a main website).
Some affiliate marketers as an example will operate without a main website, they will create lead capture pages for their promotions and even some build multiple list with different offers.
It will all depend on your marketing strategies and how aggressively you build your email list..
How To Create A Lead Capture Page
In this next video below, I will walk you through the process you can use to build stand alone lead capture pages anytime you wish, and if you joined GetResponse in one of the prior steps above, this is one of their additional features.
---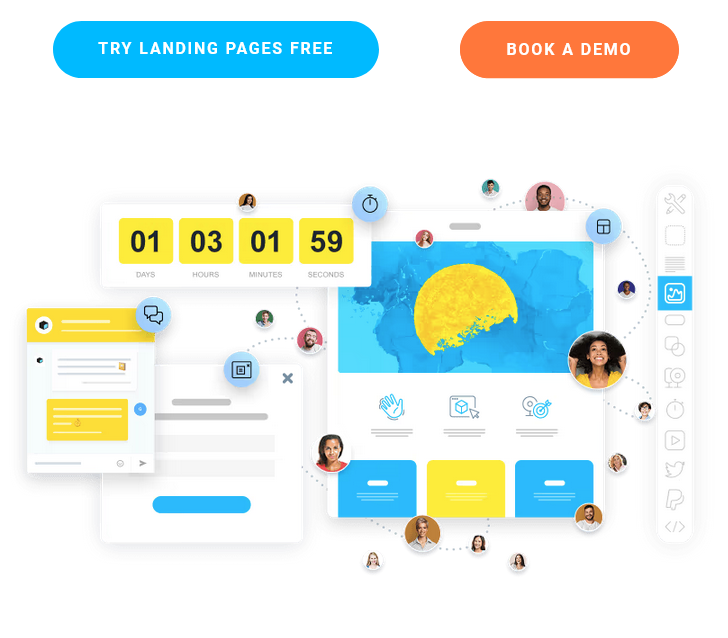 ---
This gives you the ability to tie in your Get response email autoresponder list directly to your lead capture pages without ever having to use a secondary service or any additional cost for building your pages.
A leader capture page is where your lead magnet offer will be applied to.
After someone subscribes to your email list, the page they land on next should deliver your lead magnet offer to them.
Step 8. Create Follow Up Emails
Next you will want to create follow up emails in your email autoresponder.
It is important for your new leads to get an email from you immediately after they subscribe.
These emails will go out on a time based sequence automatically after someone subscribes to your newsletter list.
We suggest adding 10 to 12 autoresponder follow up emails and no more than that, because if you add too many and you ever need to edit them, you will create a huge job for yourself.
We rely mostly on sending email broadcasts.
How To Add Follow Up Emails In GetResponse
Underneath the video below I will give you an email swipe template we use for our first autoresponder follow up emails, and in the video I explain how to use this email swipe template as well.
Your first emails are important as they set the tone of what your new leads can expect from you or your business. This is very important.
Our email open rate is over 50% higher in every email list that we use this opening email swipe with.
We have tested many and this one sets the right expectations.
Email Swipe Template For Your First Follow Up Email
Subject line Examples:
Thanks for subscribing (ordering) Firstname, here is your (blank).
Firstname, glad you have decided to join my (name of site) newsletter!
Firstname, here is your (my) (name of -ebook) (violin course, marketing guide, etc, you wanted)
Firstname, Here is your (blank), you requested
Firstname, here is your (Blank) (Seo course) (Book) (violin course you wanted) (You ordered)
Email copy example:
(I, We, Our Company) (am, is, are) very delighted Firstname, that you have decided to (connect with, take my violin lessons) (me, my business) etc.
Looking forward to getting to know you better (serving you, instructing you, coaching you) etc. Here is your (blank) <
First off, I would like to share (my contact details, my business contact details) with you, so when you have questions or something you want to share, you can get a hold of (me, us, my company).
Name:
email:
Phone:
Facebook:
Skype:
Secondly, what I would like you to know (about me, about being on my newsletter, my course, my business, my ramblings) etc. http://yourdomain.com
The emails I (we) will be sending you will focus on (our products, these topics, marketing, everything related to animals, my violin course and related content) etc. (List these below or make it befitting to your business.)
1. list topic or product-Example: How to start an email business
2. list topic or product
3. list topic or product
4. list topic or product
Thirdly, I will be emailing you on a regular basis, you can expect to get an email from (me, my company, your domain name) etc, (everyday, every other day, once a week) etc.
At any time you wish to discontinue our (business dealing, relationship, friendship) etc, All you need to do is scroll down to the bottom of this email or any of my (our) emails and click on the unsubscribe link.
Next, Very Important** Please mark this email as important and all of (my, our, our company) emails, and add (me ,us, our company) to your contacts in your email provider. Otherwise you may miss the important emails I, we, our company sends you.
Looking forward to (sharing with you, coaching you, helping you, getting to know you)etc.
Sincerely,
(Your Name, Your Business, etc)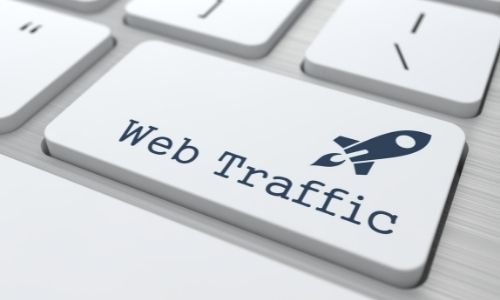 Step 9. Get Traffic & Leads
Now, one of the most critical steps and what fuels your entire email marketing business – is traffic (people), without people visiting your lead capture pages and or website, no one will be subscribing to your newsletter, and no one will be buying anything from you.
You have no email business.
The saying: "If you build it, they will come" is not true online, just because you create a website or some lead capture pages, does not mean anyone will come and visit them.
Your business type will determine the best ways to drive traffic to your lead building pages, and driving traffic is usually what will be your biggest time and money sucking expenditure with your endeavor to make money online.
We spend 90% of our online marketing activities and resources around driving traffic to our lead capture pages and websites.
You will want to use both free and paid lead generation strategies.
Traffic Methods
Social Media – is a great way to get some advertising for free, post good content and a link to your lead capture page.
YouTube Videos – is another fantastic way to drive thousands of visitors for free to your lead generating pages.
Solo Ads – we use them in our marketing, and is one of our preferred paid traffic sources, as you can get visitors and leads for dirt cheap, and it is a very easy to scale your profits using them.
---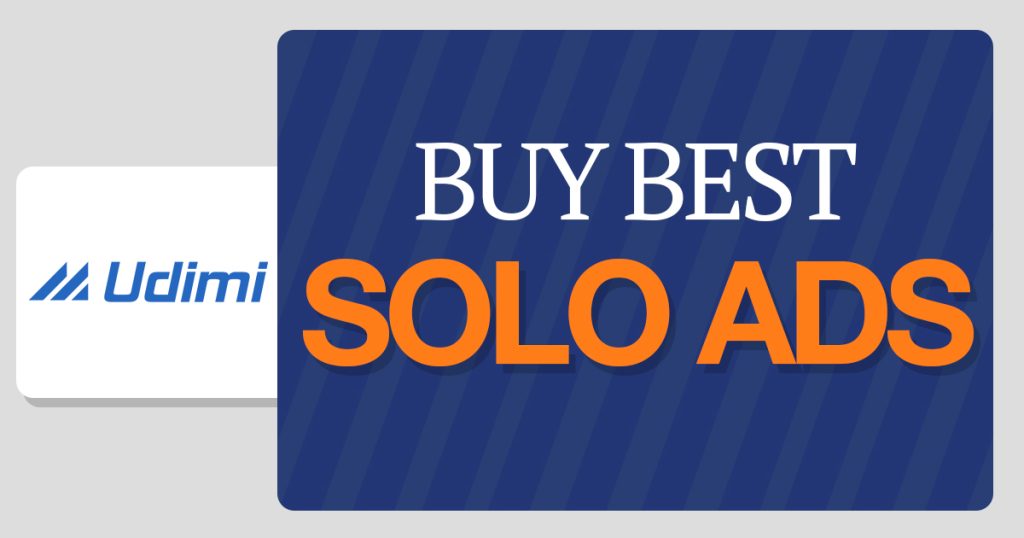 ---
Step 10. Follow Up
They say the money is in the follow up, and for good reason, because it is true. 80 – 90% of all of our sales happen through our follow up emails, and this is the way it has always been.
The first almost three years that I tried to make money online, I failed miserably.
The reason I did, was because I was not building an email list, so I had no one to follow up with, sure I made a couple sales here and there, but it was peanuts in comparison to what I had spent, I was in the hole BIG TIME!
Once I started building an email list, and emailing my list consistently, I started making sales and lots of sales, my business started making money and growing.
I made more money in the first 30 days of doing email marketing activities, than I had made in my first 3 years combined.
I have now been a professional email marketer for almost 19 years, and my son has been doing it for the past 11 years.
Believe us when we say that the money is in the follow up, and this is where the majority of your sales will come from.
Learn how we did this below!
Email Your List Consistently
Even though if you followed these steps completely, and have set up some automated follow up emails, you will want to send newsletter broadcasts to your email list often.
Do not rely on just the autoresponder follow up emails you have set up. Being consistent is the key to getting more conversions.
How Often Should You Send Emails To Your List?
Only you can decide that, but think about this for a moment: If your leads only hear from you or your business a couple times a month, what kind of relationship will you have with them?
Email is personal, and why it remains the MOST effective sales tool.
Emailing your leads campaign often, will build like, know and trust.
We personally email our list 5-7 times a week, and if we email less, our leads sometimes will send us a message and ask if anything is wrong?
Imagine that? People tell us all the time that they feel like they KNOW us, even though the majority of them have never met us.
You can not build a solid relationship with someone if you hardly talk to them, in marketing online this is especially important because of the lack of seeing people face to face.
Put it this way, I use to own a store in my local mall, and my best customers were those who got to know me the best.
They would come into my store several times a week just to talk to me, and would always end up buying something.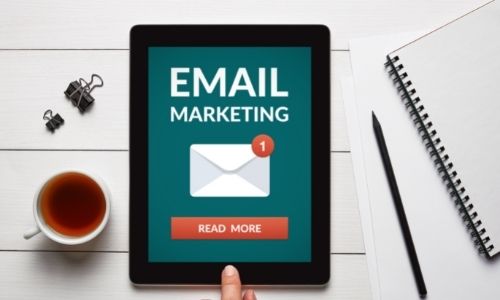 Set An Email Schedule
The best thing to do is set a schedule and stick to it. We suggest sending newsletter broadcast at least 3-4 times a week minimum.
What if I do not know what to write?
Writing is not something you either have or don't have.
It's a SKILL that must be learned. Therefore anybody can learn it, through doing it often.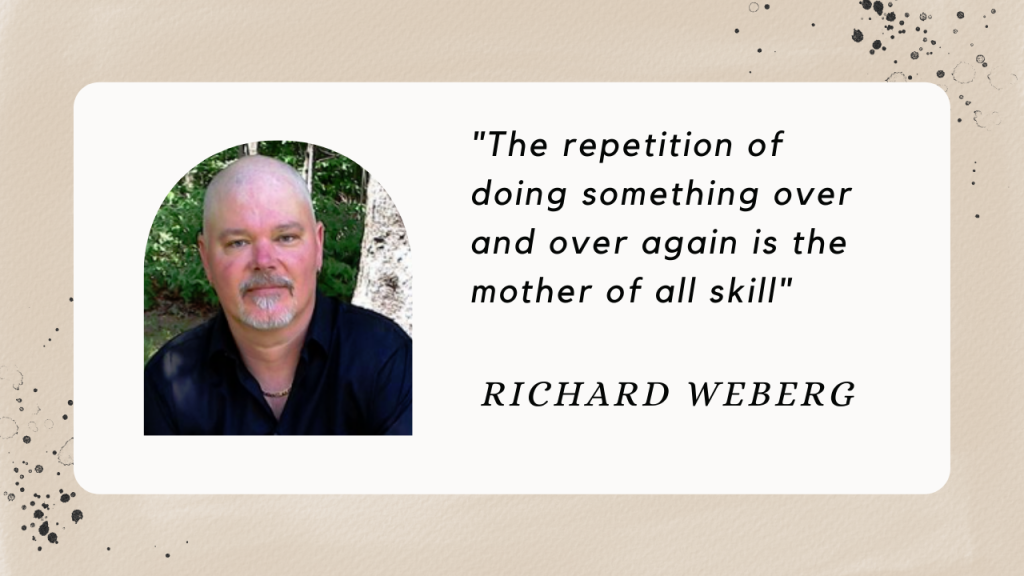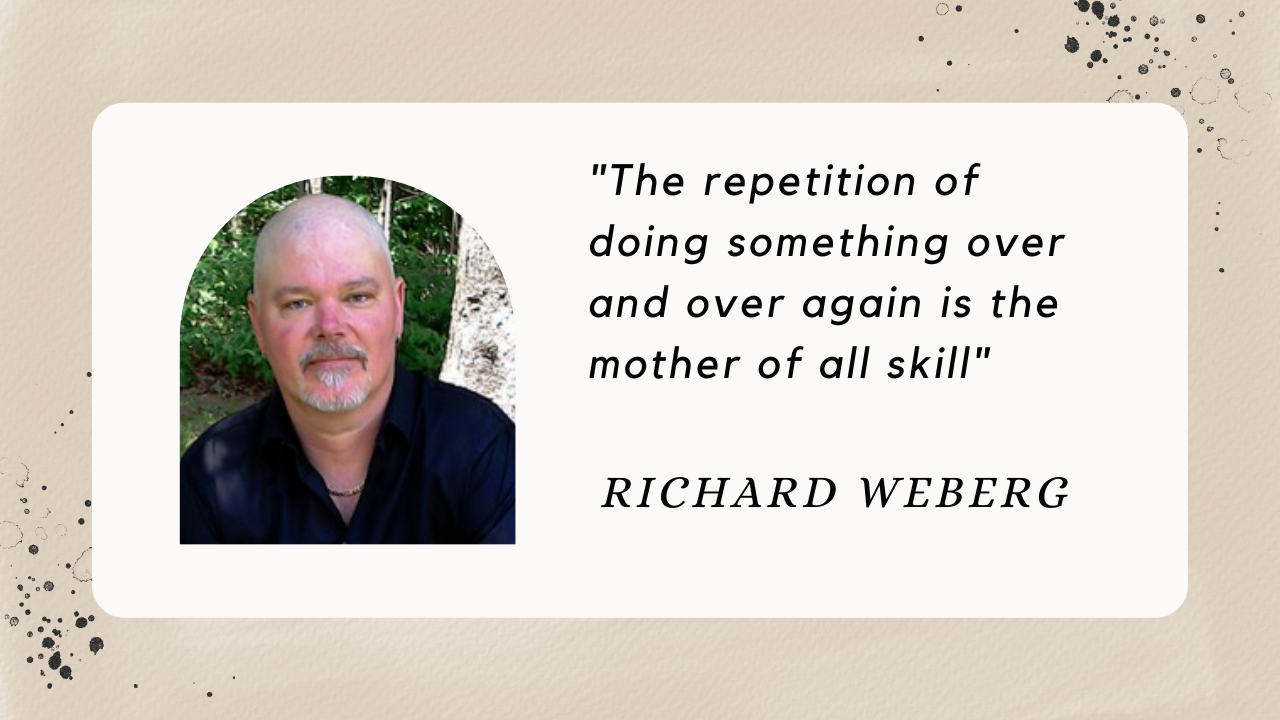 Email Marketing Tips For Writing Emails
1. Let them know there is a real person or caring business behind your emails. Help your leads to become confident in buying from you.
2. Share your support contact information, let your leads know how you help people and will help them if they need it. Share positive customer interactions, your mission, let them know how special you are going to treat them.
3. Tell stories, people love stories, get them to know you or your business through story telling. Tell them about your business, your life, and where you have been. Relate to them, because everyone has ups and downs.
4. Ask them to get in contact with you by replying to your emails and introduce themselves, get to know them.
Share with your leads your skype contact, or phone number, or ask them to reply by email. Ask about their goals and dreams, what do they want and need? Ensure your leads in how you or your business can help them.
5. Share your vision, your passion, tell them when you reach new goals and about your successes, share your customers successes as well. You want them to know they have found a winner, and together you both are going to win.
6. Throughout the follow up process never forget to also sell to them. Use these email writing tips to relate to, communicate, interact, and involve them, but also to sell them on solutions to their problems.
Get good at selling to your list, by following the guidance above and learning to implement it all together in your writing, and your follow up sales process.
Here is an email marketing checklist to help you with writing your email campaigns.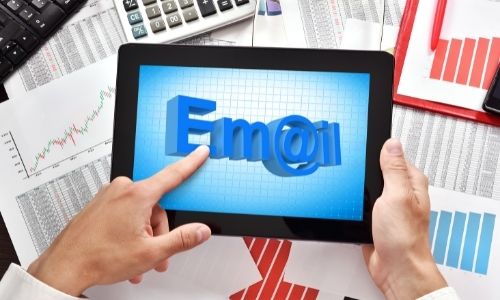 Email Marketing Tools For Testing and Tracking
As you create your email marketing business through these steps and get further along in building your email business, you will want to test and tweak your lead capture pages and calls to action.
You may also want to track where your traffic is coming from and getting you the most conversions.
Doing so will increase your opt-in conversion rate and get you even more results from your email marketing.
Raising your opt-in conversion rates even 5% can have a dramatic effect on your business and the amount of sales you make.
A software tool like Clickmeter can help you to accomplish your testing and tracking, it will allow you to use a tracking rotator to split test lead capture pages as well.
They have over 100 incredible features to aide you with this process.
---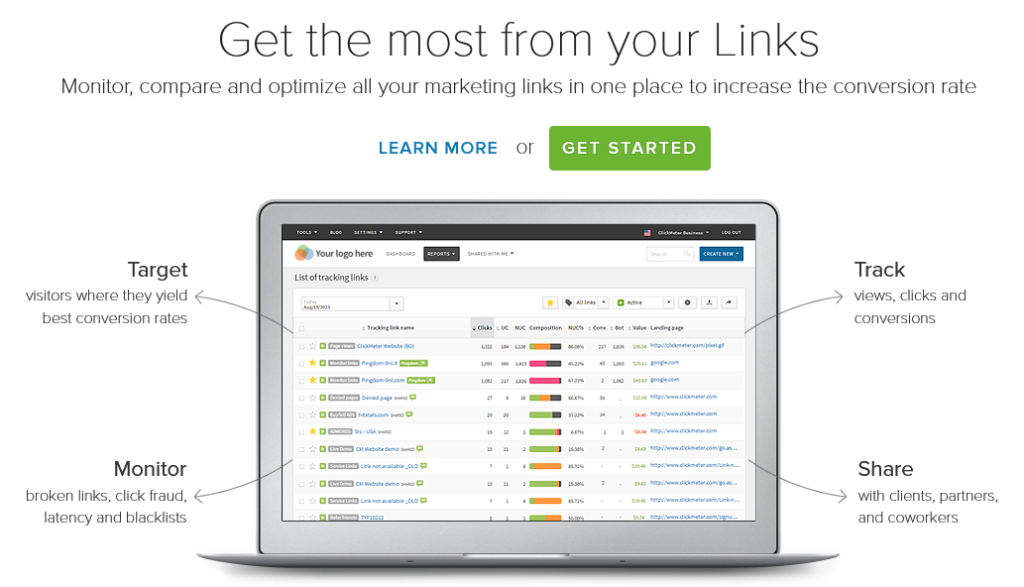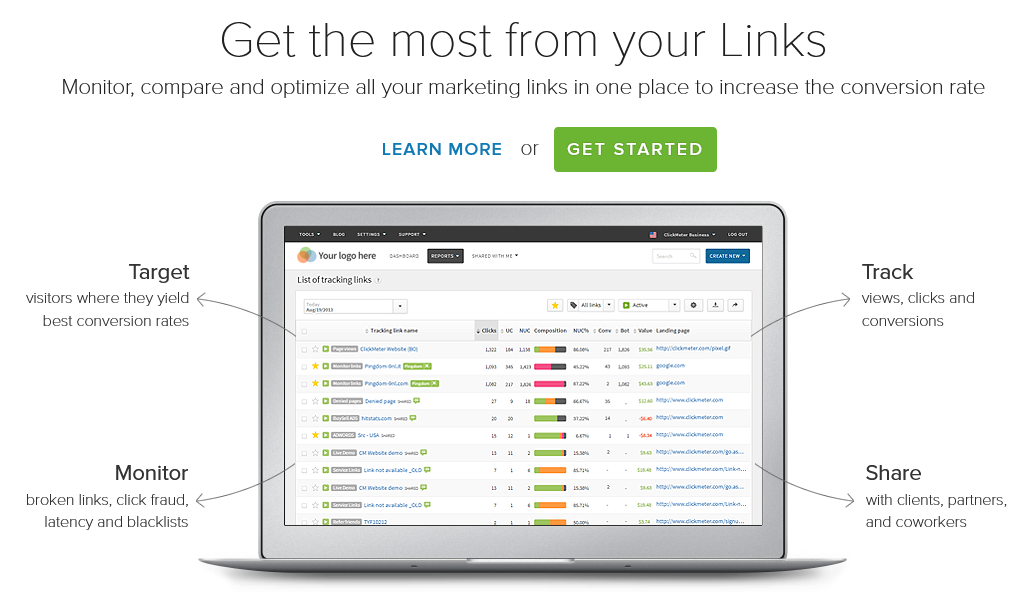 ---
In Conclusion
There you have it, how to start an email marketing business in 10 simple steps from scratch and completely step by step.
Please try and not get overwhelmed by the steps, just do them one at a time and before you know it, you will have set up your entire professional email business and be on your way getting leads and sales..
We really hope this article and videos have been extremely helpful to you. If you have any questions, don't hesitate to post them in the comments section below or just say hello.
Sincerely,
Your Friends And Partners
Richard And John Weberg
FAQS
Are email marketing skills in high demand?
Yes! And more so now than ever before. Companies and small businesses are looking for email marketing freelancers, and hiring remotely for email jobs.
There is a huge need in the online marketing industry for email professionals, as the digital age is growing faster than ever before.
Does email marketing still work?
Absolutely! If anyone tells you email marketing is dead, do not listen to them, as email marketing is the highest converting form of marketing you can do online.
In 2022, the number of email users worldwide is forecast at 4.3 billion (Statista, 2021). This figure is set to grow to 4.6 billion in 2025, making up more than half of the expected world population.
These email marketing statistics clearly shows that email marketing is an opportunity that businesses and entrepreneurs shouldn't be missing out on.
Learning how to get started is going to take some time, but it will be well worth it!
Does email marketing cost money to do?
Yes, to do it properly, and to be successful with it, you will need to have your own domain name email address, and use some email marketing tools and software like we shared in this article.
And if you want to run paid traffic to speed up how fast you build your email list, you will have to invest some money.
$500 is enough to get you started the right way, and have leads coming into your list very quickly.
What is the best way to learn email marketing?
The best way to learn email marketing is to follow the steps like we have laid out for you in this article. Taking action by implementing these steps, you will learn much faster through the act of doing them.
There are also some really great email marketing courses you could take in addition to these steps.