Best Email Marketing Outsourcing Services & Why Outsource Email Marketing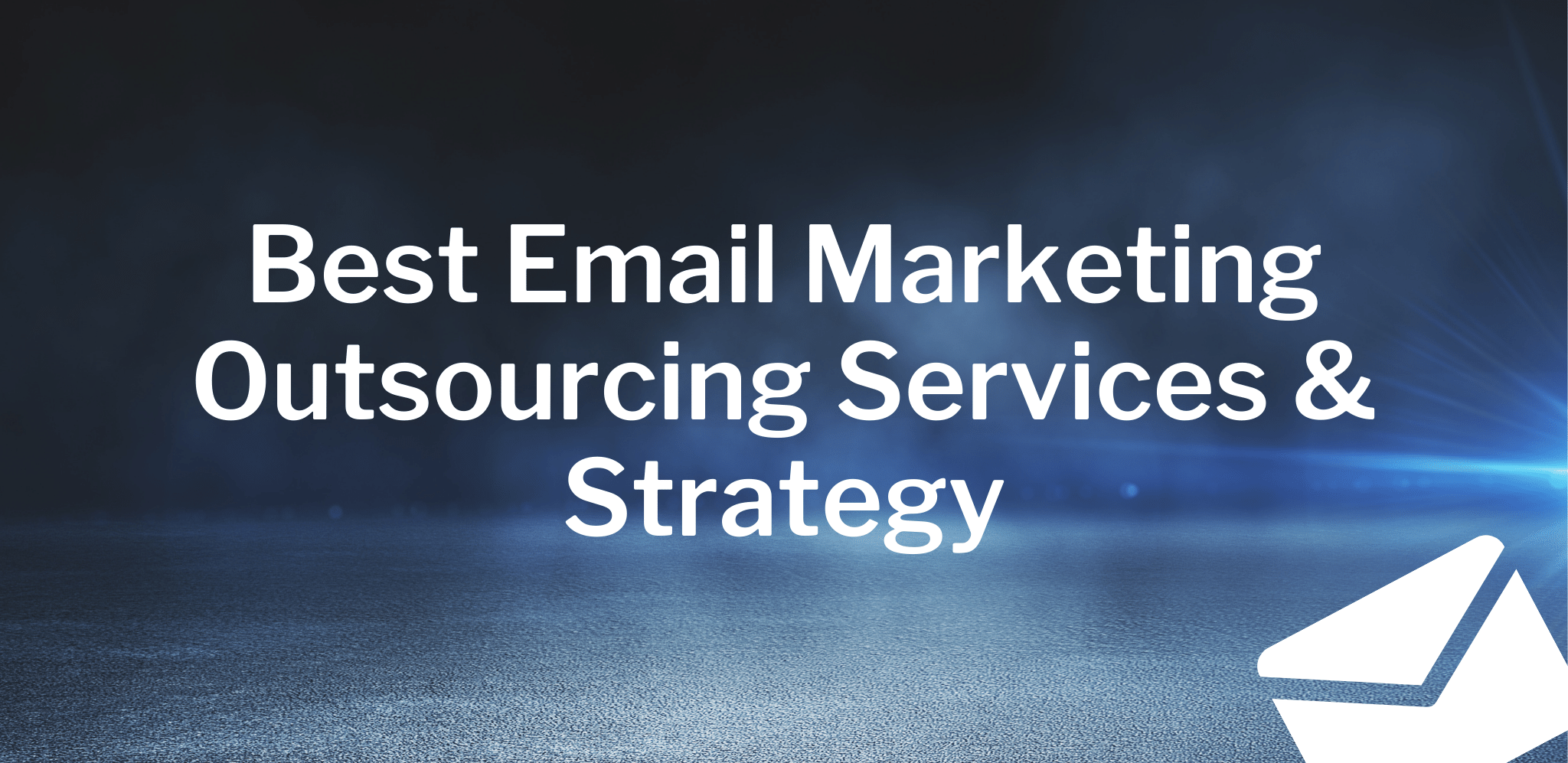 Email marketing is a fantastic way to connect with your customers, generate leads, and scale your revenue. However, some businesses prefer to outsource these marketing activities for various reasons, instead of doing them all in-house.
You may also be a one person operation and are considering outsourcing your email marketing task because of time constraints.
By leveraging professional help through email marketing outsourcing, you can improve your company's communication strategies and save your business much time and money, as well as, increase sales.
When it comes to which email marketing outsourcing services to choose, there are a lot of providers and options available. But which one is right for your business?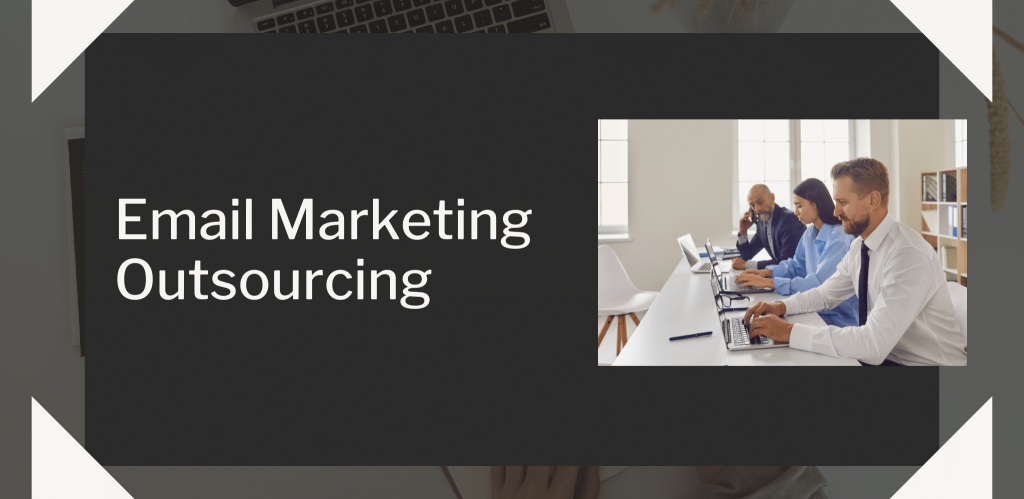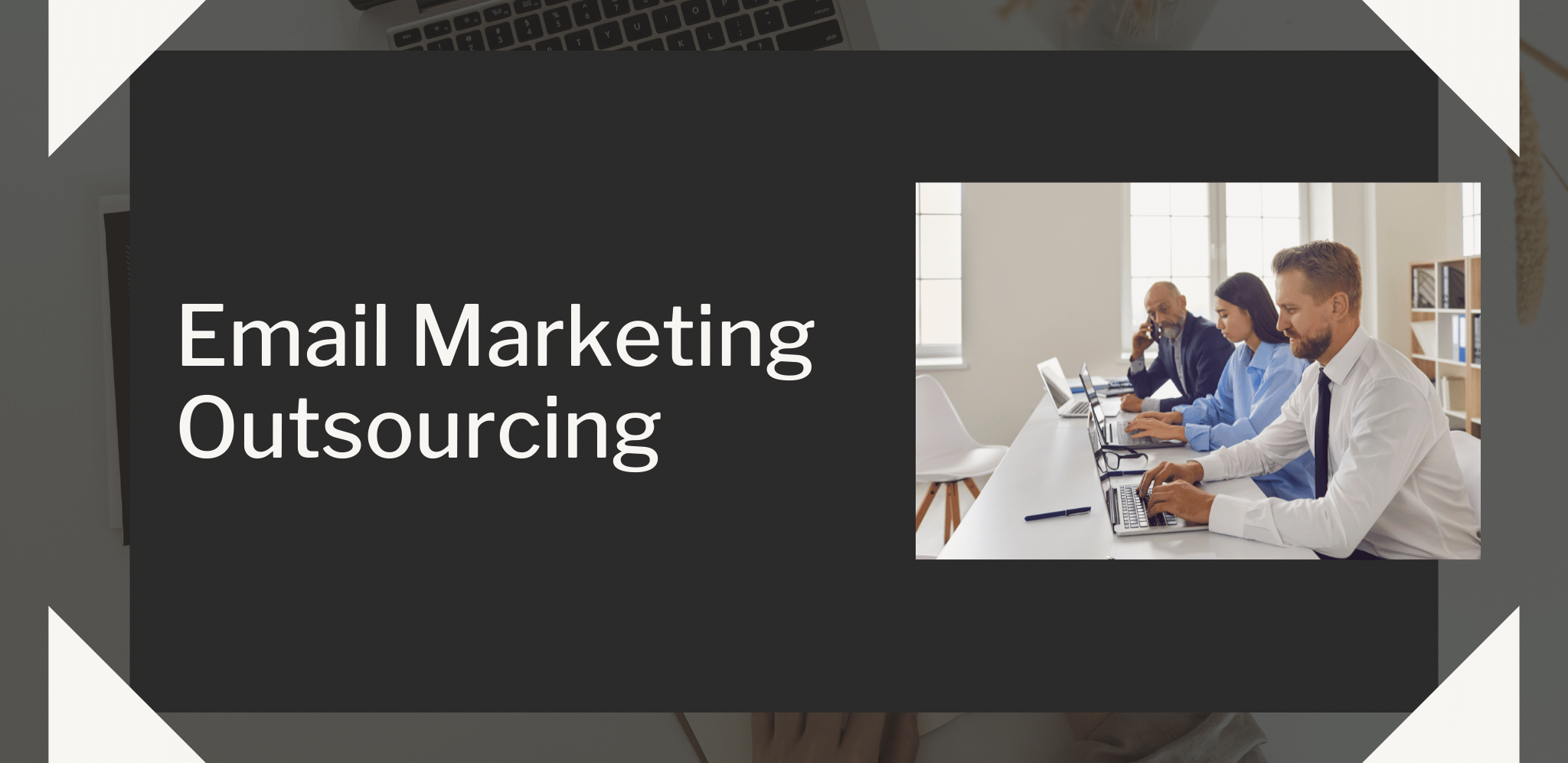 Here are four key factors you should consider before choosing an email marketing outsourcing provider:
How much of your email marketing activities do you want to outsource? Make a list of everything you want to include.
Size of your email list. The bigger your email list, the more costly it will be to outsource your campaign.
Your budget. Email marketing outsourcing providers fees can vary greatly.
Your businesses email marketing goals. You should list these out, so you can discuss these with any provider you are considering.
As you explore your options and seek out providers, you should look for providers with a good reputation and a large amount of positive reviews.
You should research the provider and make sure they have a solid standing in their industry and that they regularly get results for their clients.
Making sure the provider has experience in YOUR industry, is also something you should make sure of.

We have made this mistake before and it cost us big time!
Email outsourcing providers who have experience in your industry will be able to better understand your needs and provide the best possible services.
Best Email Marketing Outsourcing Services
When you're considering outsourcing your email marketing campaign management, you have to make sure you go with the best agencies and email marketing outsourcing services possible.
It can be difficult to locate the best providers, because of this, we're going to share with you 5 of the best email marketing outsourcing services that stand out in the industry.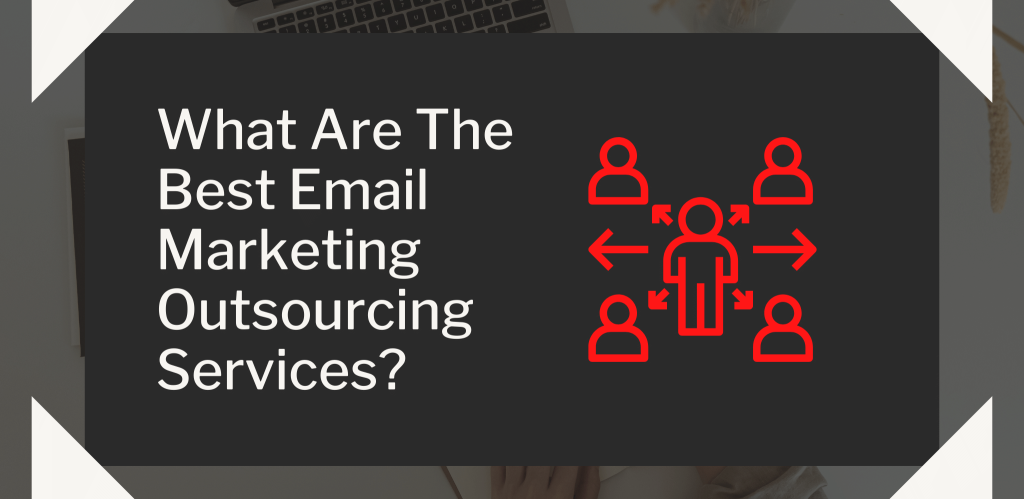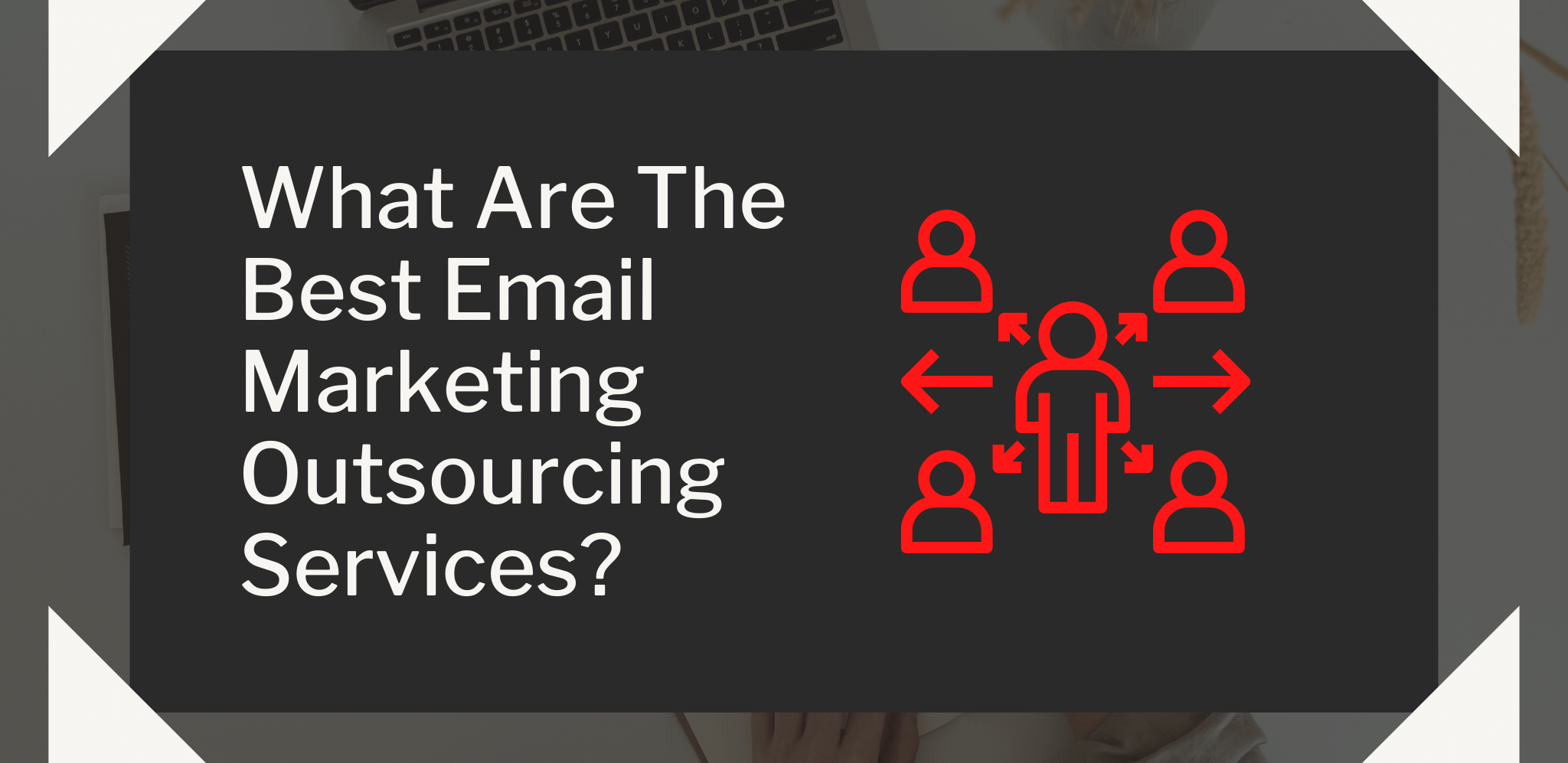 Each of these email service providers have been in business for many years, and have many very well respected clients.
You will still need to do your due diligence in choosing a provider or agency that is right for your business, and and it's needs.
MarketerHire
If you want to hire and work with world class top 1% email marketers to manage any email campaigns and services you want outsourced – then consider working with MarketerHire today. They are the most professional outsourced marketing service providers in the world.
You'll be matched with an industry leading email marketer who has a minimum of 5 years experience working in many different industries successfully. They offer the best email marketing services that are available online.
Fiverr Business
Fiverr Business – Has set out to guarantee by designing a unique catalog of exclusively business-relevant, top-tier freelancers. You can browse work samples and reviews first, and if you're still unsure – reach out to a designated Fiverr Business Success Manager to help find you the right match for your business. Fiverr Business is all about collaboration. their business tool allows you to organize and manage all your projects, communication, deliveries, and budgeting in one dashboard.
SourceFit Outsourcing
SourceFit Outsourcing – Access top email marketing talent. Email marketing seems straightforward, but it actually requires careful planning and execution. Experienced email marketers make the process look easy due to their skills, experience and industry knowledge. Sourcefit provides top email marketing talent with a proven track record of success.
InboxArmy
InboxArmy – Is full service email marketing agency. They offer targeted email marketing solutions & transparent packages for businesses worldwide – from strategy to development to execution. They cater to 25 different industries, including eCommerce email marketing, travel and hospitality industry, SaaS businesses, healthcare sector, and real estate companies.
E-Focus Marketing
E-FocusMarketing – Specialist results-driven email marketing agency. They are Expert email marketing services for corporate marketing teams. Founded by renowned email marketing expert Kate Barrett, eFocus Marketing's teams of expert email marketing consultants can help you with any aspect of your email marketing.
Each of these email outsourcing providers can easily accommodate all of your email marketing needs.
Visit each one of them, and learn more about their email marketing management options and abilities.
You can also consider going and searching out providers on your own as well.
What Email Marketing Tasks Can I Outsource?
There are a variety of email marketing tasks and actions you can have outsourced and managed for you.
This means that you can decide to no longer have to manually manage any part of your email marketing, if you don't want to.
Of course, the more aspects of your email marketing you want managed, usually means an increase in pricing as well.
Quality email marketing specialists can sometimes be hard to come by, but the amount of work they can do is extensive.
Here is the full list of email marketing tasks you can have outsourced.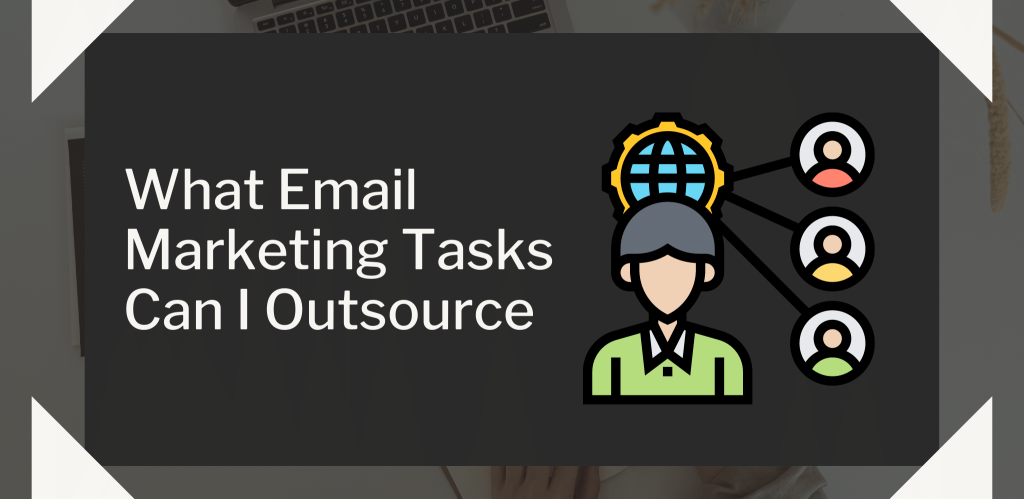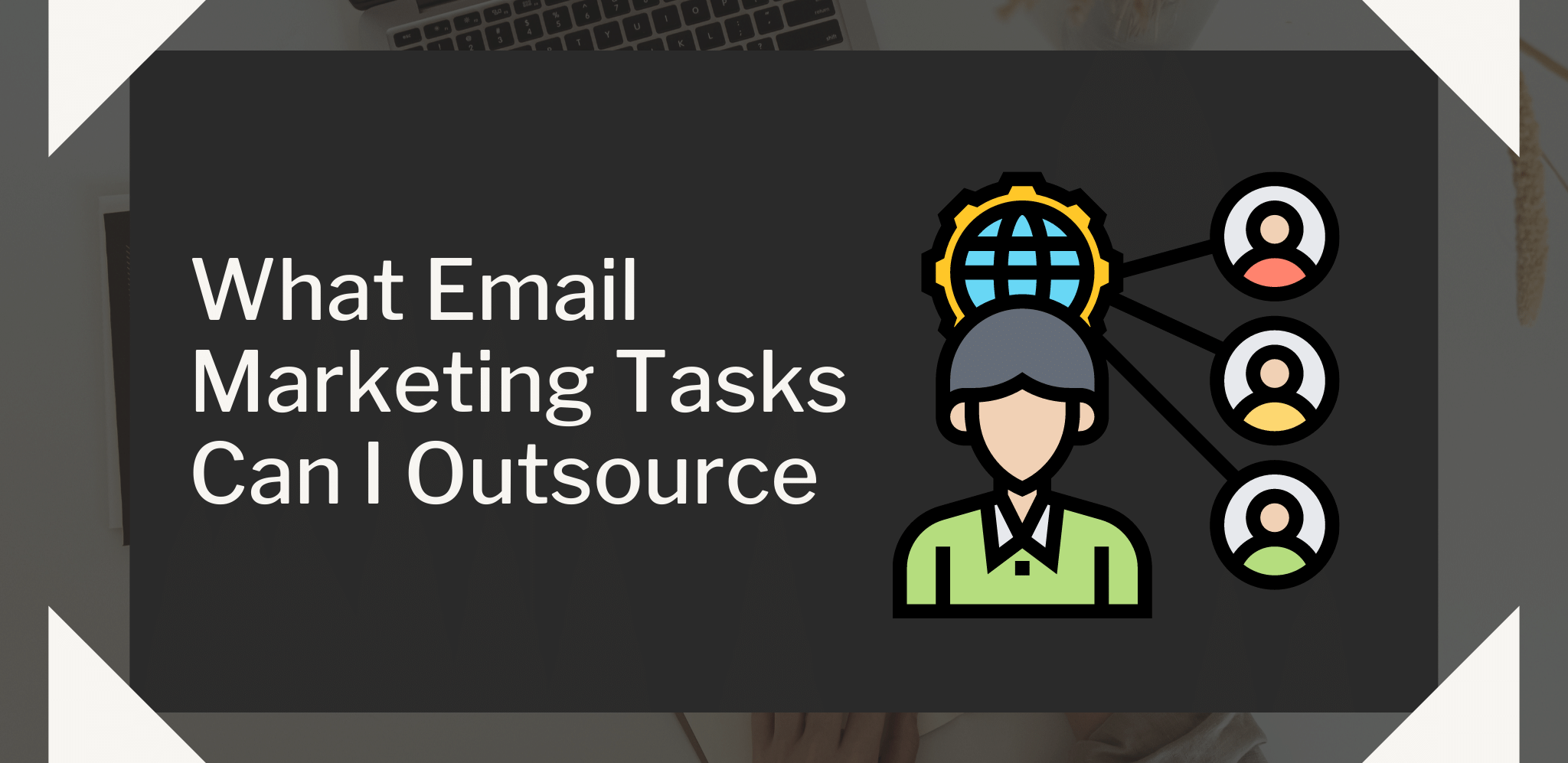 List Management
You can have each email list you own full managed for you.
This means that cleaning, management, and monitoring of your email list will be fully under the responsibility of whoever you have manage it.
Almost always, regardless of who you hire for email marketing outsourcing, they will perform the basic and necessary list management services.
Email Design
Some agencies, freelancers, and other email marketing service providers – also can design your emails for you.
Often they will design an easy to read, and high converting email newsletter template that can be used for all of your emailing needs.
Email design is critical for your emails to convert and appear professional, so don't underestimate this service.
If you haven't designed a professional looking email yet, we suggest you do it yourself or pay someone else too.
Send/Receive Emails
The email expert you hire will also most often be responsible for all emails sent and received from your autoresponder or CRM.
They may personally write the emails themselves, or have someone else do it that they have on their team.
Regardless of who managesthe sending of your emails, make sure that the person in control understands copywriting.
Because the quality of the copy used in the subject line and body copy of the email, is responsible for how well the email generates the results you desire.
Reporting
Having a clear view and understanding of your email marketing statistics, is key.
By understanding your Click Through Rates, Open Rates, Bounce Rates, and so much more – these insights allow you to understand what's going on and how to optimize your email marketing efforts.
Most likely, on a daily or weekly basis, your email marketing outsourced expert will directly report to you a variety of statistics they're seeing and what they mean.
Reporting is extremely important, you need to track the progress!
Even Your Whole Email Campaign!
If you land a quality email marketing manager for your business, they most likely will manage every single aspect of your email marketing.
Why?
Because as an email marketing freelancer, agency, or consultant wants to generate results for your business – by having full control of your email marketing, it will give them more freedom, and enhance their ability to improve your email marketing campaigns.
We often suggest that you only work with full service email marketing agencies, consultants, or freelancers.
If they can't do it all, then most likely they aren't a true email marketing expert.
The Benefits Of Outsourced Email Marketing
By hiring out this labor, there is a huge potential for your business to grow rapidly.
Every important email marketing metric could be increased, which can drastically increase your end goals and profit.
You should fully understand all of the benefits of outsourcing the daily tasks of managing an email business, so here's the full list of benefits.
Accelerated rate of production, quality, and delivery.
Improved response rates.
Improved email deliverability.
Reduce costs.
Skills and specialization.
Time saving exercise.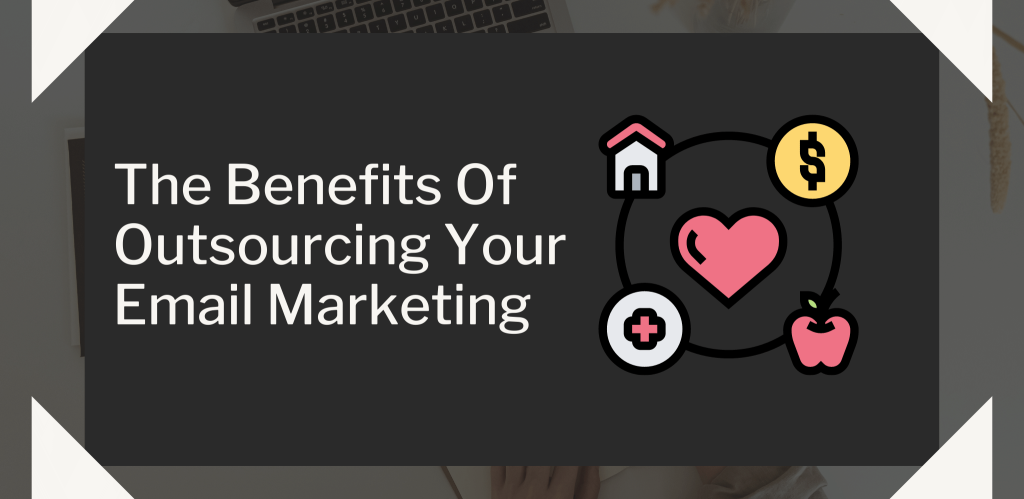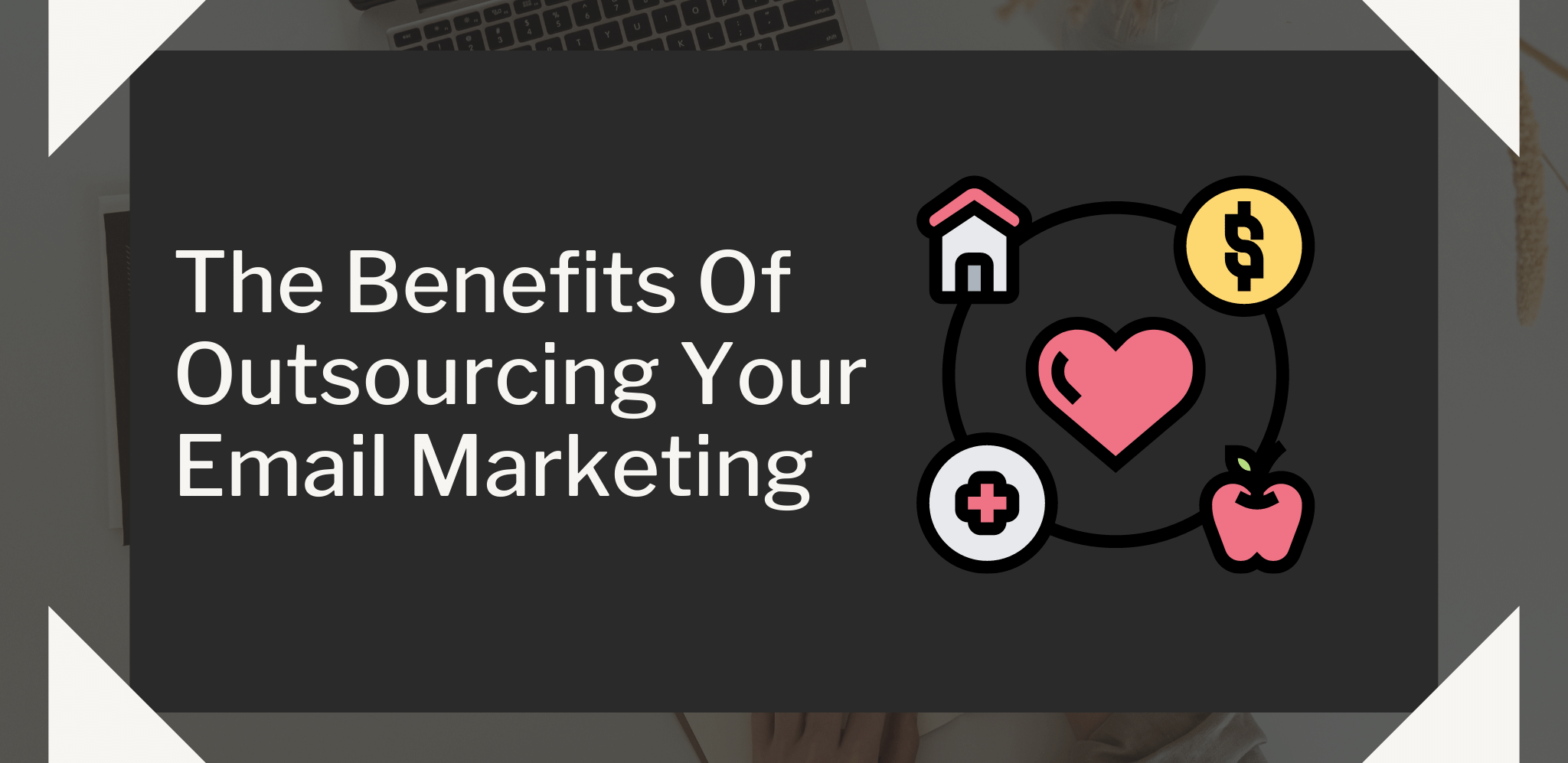 Each of these benefits can increase profits, increase lifetime value of customers, decrease costs, and so much more.
This is often why, once a business grows large enough, they no longer do their own email work. They have other companies manage their email campaigns.
Email Marketing Services Strategy To Outsource
In order for your email work to be handed to another company profitably, you need to understand the main strategies that need to be taken in order to make marketing with email work.
This means that you need to know which actions the outsourced email marketing talent needs to take on a daily basis, in order to scale your email marketing.
These strategies are essential, so you can feel and be more certain that the outsourced email marketing agency will be able to successfully improve your email marketing.
As well, you need to have these guidelines, we'll go through in place, so you make sure to only hire the best email marketing experts possible.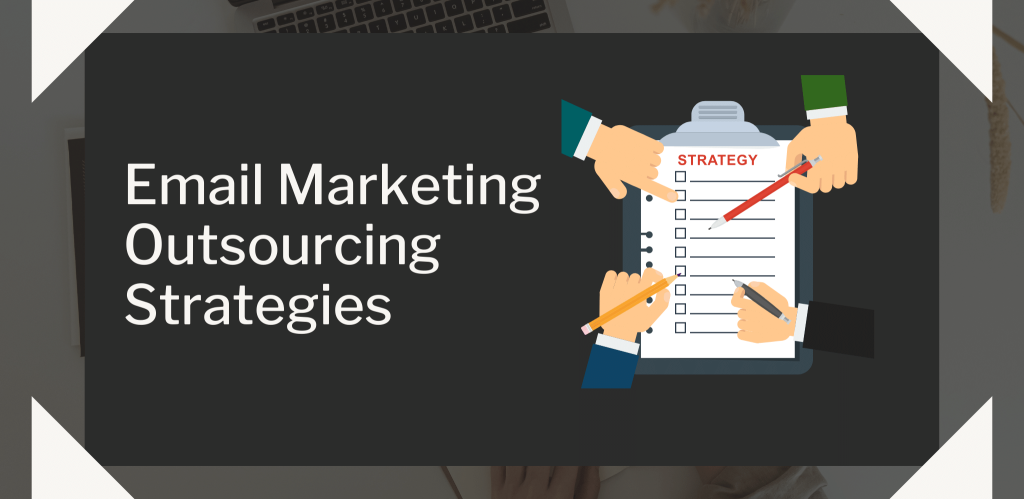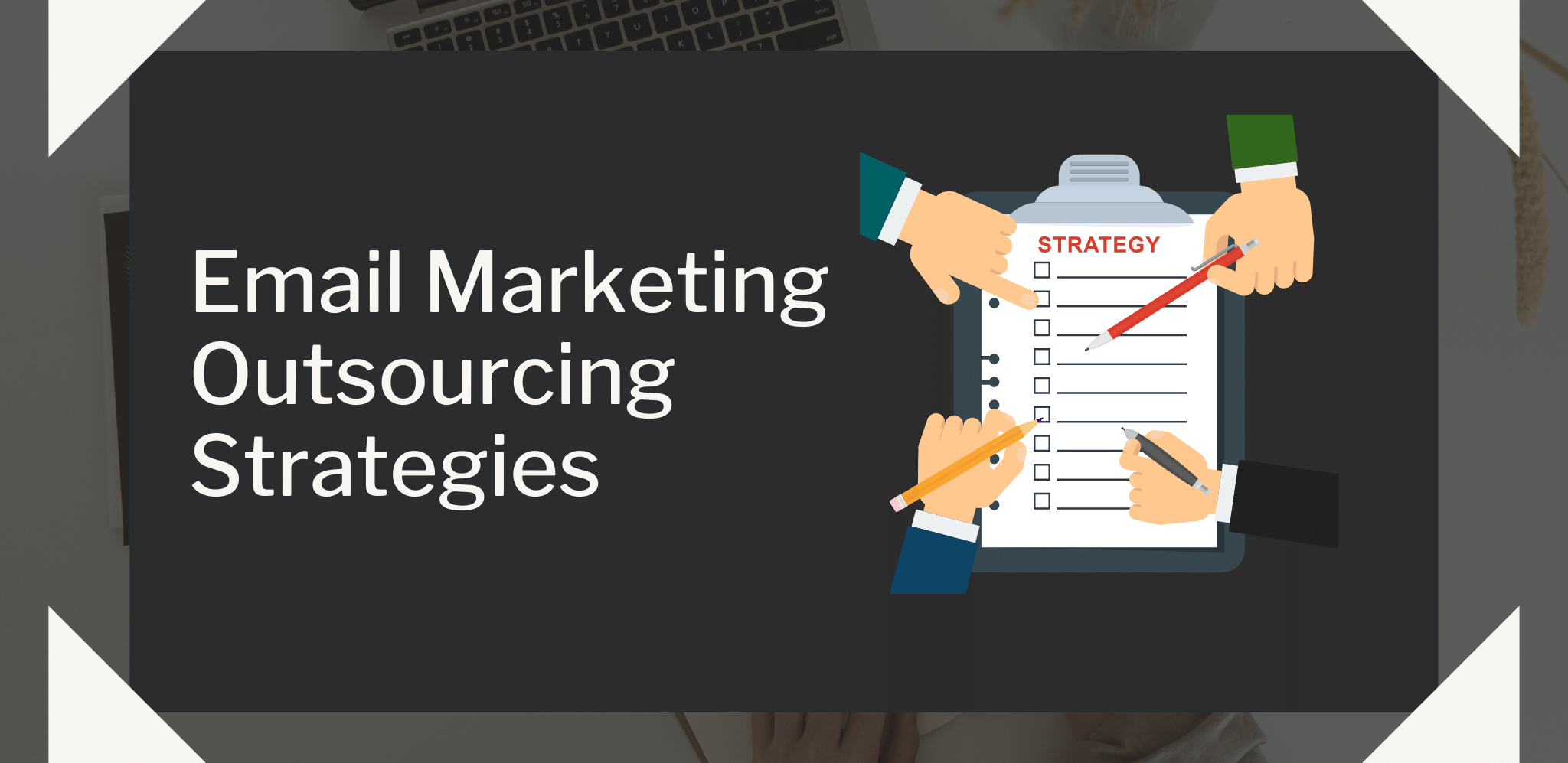 Effective Strategies To Have Included:
Determine the Tasks They Need To Do: Have a clear list of which email marketing tasks need to be accomplished on a daily to weekly basis.
Establish Effective Guidelines: Make guidelines for how your outsourced email marketing expert should work. Do they need to follow certain standards? What should they expect?
Proof of Work (proof of any existing email marketing they have done) : Before you hire an outsourced email marketing talent, make sure they provide proof of managing other successful campaigns.
Brand & Tone: Any good email marketer should be able to match the brand, tone, and copy – you've previously used.
Flow: The flow of how emails are structured, and how the campaigns are designed, needs to be discussed.
Timing: When emails are sent out, it is just as important as what you're sending out to your leads. Make sure this is also being tracked and taken into consideration.
Measuring Campaigns: Statistics and reporting should be a priority and a big part of your email marketing outsourcing.
No matter how reputable the email marketing agency is that you're talking to, you want to make sure you use these strategies.
Making sure the email marketing outsourcing work you hire, isn't wasted money, needs to be your main priority.
You should receive regular updates on your email marketing campaigns and how they are performing as well.
FAQS
There are a variety of commonly asked questions about outsourcing email marketing that we should cover.
If there are more questions you have about outsourcing your email marketing efforts, please comment below at the end of this article what your questions are, and we'll be sure to add them to this article as soon as possible!

Should You Outsource Email Marketing?
It depends. If you have the budget, and know for a fact that you are not managing your email list as profitably as you could, then it's time to hire it out.
Why Outsource Email Marketing?
Often, professional email marketing agencies and email marketing freelancers will be able to generate more profit from your email marketing then you can.
This should always be one of the goals by hiring out your email marketing, an increase in profits!
Does Outsourcing Email Marketing Work For Small Businesses?
Yes, outsourcing the management of your email marketing can work even if you have or operate a small business. In fact, small businesses are more often increasingly neglectful of their email marketing, which is why they are in even more need of these services.
What Kind Of Rates Does An Email Marketing Specialist Or Email Marketing Agencies Charge?
The rates you'll pay to have an agency or freelancer perform outsourcing services of any kind, ranges. You'll pay anywhere between $15-$100 per hour depending on who you hire.
This outsource email marketing is among the best you can hire for. This is because when you go through the process of outsourcing email marketing – you're hiring only the best email marketing specialist.
Can B2B Email Marketing Be Outsourced?
Yes, every form of email marketing that targets any niche or industry – can and should be outsourced if it's possible.
Overall we do suggest that if your businesses budget allows it, you should consider hiring an email marketing expert if you are not one yourself.
Email marketing is a critical part of any business, that allows one to follow up with their leads in a way that converts and generates lifetime repeat buyers.
If you'd like to learn more about email marketing and how it works, this video should walk you through much more. And, maybe help you find the best email marketing solution for effective email marketing.
You can also continue to other articles on our blog to learn more about email marketing and how to optimize it.
As email marketing is the highest converting form of follow up, it is crucial you take your email marketing very seriously!
We really hope this article on Email Marketing Outsourcing has provided you much value, and answered your questions.
Email marketing strategy is so important!
Sincerely,
Your Friends And Partners
Richard And John Weberg
P.S. If you like this article, please make sure and share it, as we hope you can see by reading it, many others would benefit as well.