How To Become An Email Copywriter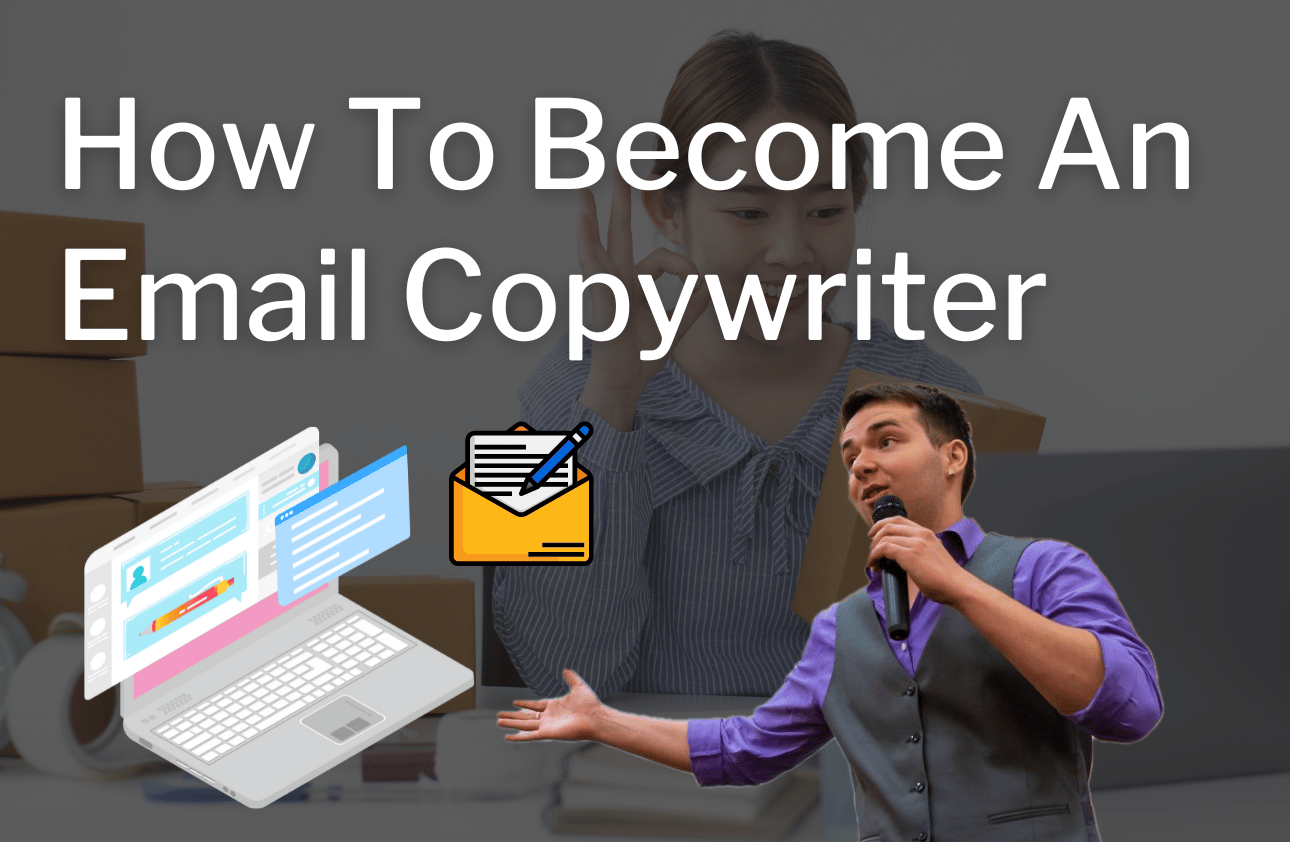 The journey to learn how to become an email copywriter that offers high quality writing services that generate reliable results for clients, is one that will take some time to accomplish, however it is highly rewarding.
Becoming an email copywriter involves developing a strong understanding of persuasive writing techniques, mastering the art of crafting compelling email messages, and continuously honing your skills. Because the email marketing industry is changing quite rapidly with the integration of ChatGPT and other AI writing tools.
Here's a step-by-step guide to help you become an email copywriter over the next few weeks. Keep in mind this will take time, a lot of learning, and a energy to become a reality for you. However, our knowledge on this topic after being email marketers for many decades means we have a lot of real world experience to contribute.
How To Become An Email Copywriter
Follow these simple steps below in order to quickly learn the easy steps you need to take to become an email copywriter either full time or part time.
Learn the Fundamentals of Copywriting
In order for you to even be able to offer your services as a copywriter in the first place, you have to learn the fundamentals of copywriting itself. Copywriting is a skill that takes time, completing projects, and practice to learn.
When you become a seasoned and experience copywriter, you'll be able to charge $100's per hour for your skills. But, before you get to that level, you need to learn.
You should do some of the following learning activities in order to master and learn everything you can about copywriting, how it works, and how you can use it to generate an income.
Understanding and researching audience types
Understanding and researching how to relate to your audiences most critical problems
Understanding and researching how to relate to your audiences deepest desires
Learn how to write impactful and bold copy
Learn how design is integrated with copywriting
Learn how to write different styles and tone of copy
Writing basics such as spacing, spelling, grammar, etc…
You can study copywriting itself through courses, books, advertisements, and more.
Study Email Marketing
The second skill you'll need to master in order to become an email copywriting master, is email marketing. While copywriting and email marketing are different practices, they are often intertwined and used together.
You'll need to learn how email marketing tools such as CRM's and autoresponders work, you'll want to learn how to design and write email broadcasts & email sequences for follow up, and additionally you'll want to learn how email marketing uses & integrates with copywriting.
Again, learning this business and email marketing practice is going to take time. You'll want to learn from YouTube videos, courses, guides, book, and eBooks, how to master this skill.
Practice Writing Daily
The most important thing you can do to progress your career, side hustle, or business journey as an email copywriter – is to constantly practice writing copy. You'll want to spend your time both writing for projects, but also practicing in a word document or other format, writing different varieties of email copy.
The more you write email copy and content for different audiences, niches, and industries – you'll progress your skill to where you eventually can write any kind of copy very naturally.
Spend the time practicing your copy, and it will pay off in the end!
Study Successful Email Campaigns
In order to be able to successfully generate campaigns and emails for your clients you'll need to know what kinds of emails are the best for generating high click through rates and open rates. Thus, it's a great idea to study email campaigns that others have done before with great success.
The more you're able to study and identify characteristics of emails done before with positive results, the more you can replicate this past success you study. For example, by studying email marketing segmentation strategies you can identify the best and most profitable segmentations for any type of email campaign or follow up sequence.
Find Clients And Gather Testimonials
To ensure the success of your email copywriting efforts as a freelancer or business owner – you need to know how to get customers & clients. And after you gather some clients initially, make sure to get testimonials from them you can share as social proof to gather even more customers.
Create a client and lead generation strategy in order to acquire your first few customers and experience on real world projects.
Stay Updated On New Email Marketing Trends
While the fundamentals of copywriting and email marketing are often the same, on occasion a trend will rise that you can leverage for yourself or for clients in their email marketing.
Watch industry email marketing experts in order to identify which trends rising up are genuine and will help you master your email marketing even more.
Which Industries Are The Best To Write Email Copy For?
While copywriting is used in every industry and niche across the world, there are some that often are more profitable then others. Here is a list of industries that email copywriting is often very successful in…
High ticket sales
Healthcare
SaaS
Make Money From Home / Business opportunities
Crypto
AI tools and services
Ecommerce
SEO
Each industry and niche is different to write for, and you'll notice that email marketing statistics show these differences between each industry. So make sure you thoroughly understand the data behind the niche or industry you decide to write for.
Do You Need To Know Copywriting To Write Emails?
Yes, you should have at least a basic understanding of copywriting and how to write to an audience in mind and their desires – before writing any emails for a client. Your ability to keep a client as an email copywriter is dependent on the results you can generate in their email campaigns. This means you'll need a good understanding of copywriting in order to write compelling emails that generate consistent results over time.
You need your email marketing to nurture your audience and not just sell to them, so keep this in mind while writing as well.
How Hard Is Email Copywriting?
Email copywriting is a skill that takes moderate difficulty to master. The reason for this is the complexity of the amount of strategies, industries, audiences, and tools you'll be using in order to perform and complete any email copywriting project on time.
Businesses often outsource email marketing because of the impact this skill can have on the entire bottom line and profits a business is able to generate.
Final Thoughts On Becoming An Email Copywriter
Remember, becoming an email copywriter takes time and practice. Be persistent, open to learning, and strive for continuous improvement. Refining your skills and building a reputation for delivering results will help you establish a successful career as an email copywriter.
What you've learned here is taken from email marketing & copywriting strategies we've learned after being in both industries for many decades. Use these tactics and you are sure to become a master email copywriter in no time.
Thank you so much for reading through this article, your time is appreciated. Feel free to share this around if you found it useful!
With our kindest regards,
Jon Weberg
Richard Weberg