Email nurture campaigns are one of the most effective ways to keep your customers engaged with your brand.
By sending a series of emails that provide valuable content, you can keep your customers interested in what you have to offer and build a relationship with them over time.
There are a few key things to keep in mind when creating an email nurture campaign:
Make sure your email list is clean and up-to-date. This will ensure that your emails are being delivered to the right people.
Segment your email list so that you can send more targeted content. This will help you to create a more personalized experience for your customers.
Create engaging and informative content that will pique your customers' interest. The more relevant and interesting your content is, the more likely your customers are to engage with it.
Send your emails regularly and consistently. This will help you to build a relationship of trust with your customers.
Measure your results and adjust your campaign accordingly. This will help you to optimize your email nurture campaign for the best results.
By following these best practices, you can create an email nurture campaign that will be highly effective in engaging your customers and keeping them interested in your brand.
In fact, you can even sell high ticket digital marketing products & services with how well email nurture campaigns convert.
Let's take a look at some email nurture campaign best practices.
Email Nurture Campaign Best Practices
There are a lot of authorities on email marketing throughout the world that will try to influence your email marketing efforts. However, only a few select email marketing leaders – understand how to create a well designed email nurture campaign that will convert.
Below you will find the best ways to design a nurture campaign correctly. This process for creating nurture campaigns is precise, when compared to regular emails being sent out to any email list.
So, without further ado…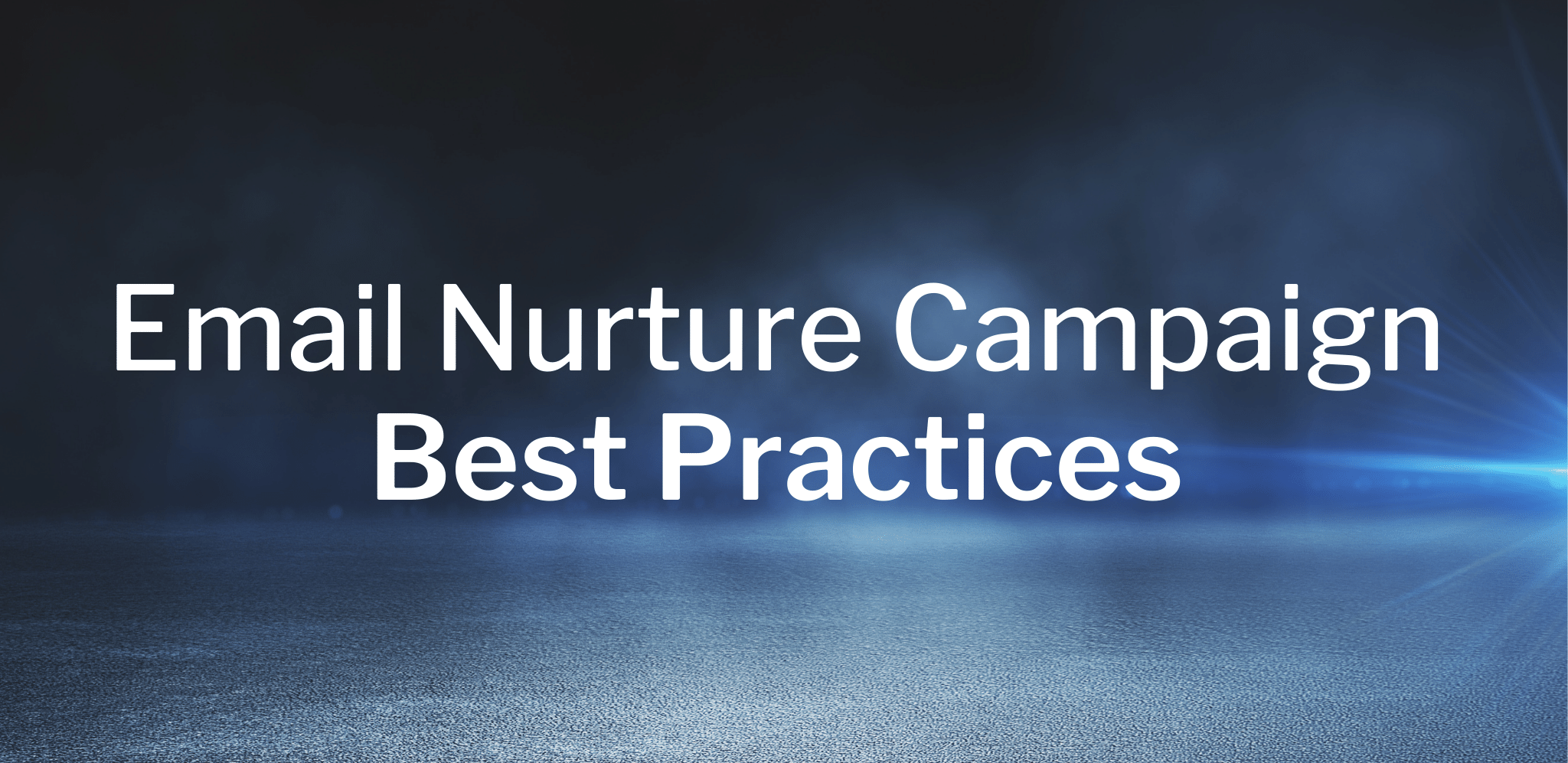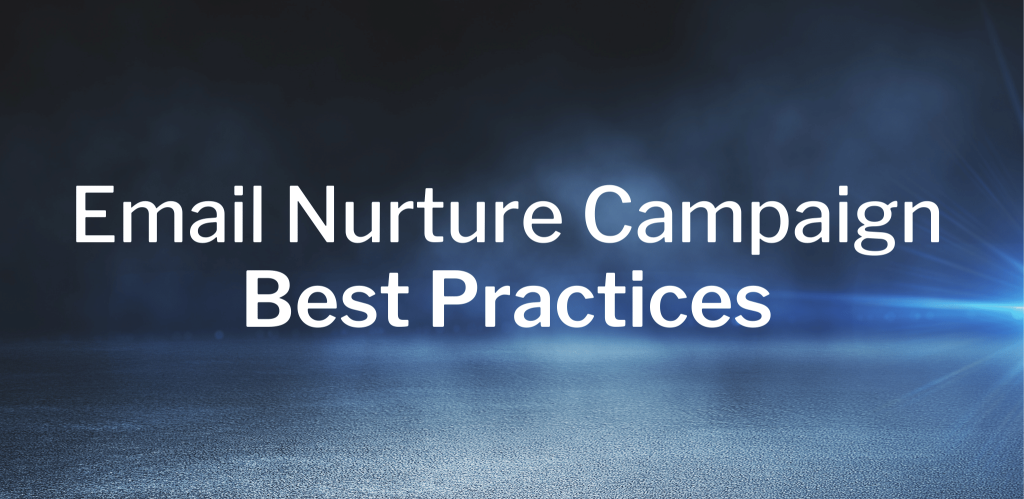 Here are 5 best practices for creating a successful email nurture campaign:
Valuable Content
You'll find that quality content of actual value is what your email list needs desperately. For any email marketing list to be nurtured correctly, they need to given content that is enticing, educating, and entertaining.
Be emailing your list this variety of content, you'll build a genuine relationship with your subscribers. Thus, by creating this genuine relationship, your leads will buy more often and become customers.
Don't be afraid to send discounts, bonuses, videos, and much more to your email list in order to engage them fully.
Focus On One Topic (that is relevant)
Your email list is usually only interested in one or two particular topics. For example… If you are generating leads that are looking to buy dog food from you – most likely they will only be interested in dog related content, services, and products.
Because of this, you should focus on this one topic to discuss and create content around.
More importantly, by writing emails that are on one particular topic, you focus your leads attentions on the subject more intensely. This will increase your lead to customer conversion rate, and much more!
Test and track email metrics
If you want your email marketing efforts to actively produce the most results possible, then you need to track and optimize your email metrics. Why?
Because if you can increase your click through rates (CTR's) by even 20% – you potentially will generate 20% more sales as well. So know your KPIs for email marketing!
This same thought and idea is also applied to your open rates, unsubscribe rates, bounce rates, and so much more. All of your email metrics when optimized, can improve your businesses general results it produces.
Also Read: Our Ultimate Email Marketing guide
Personalization
You can increase your sales & customers generated through you email marketing efforts, by using personalization.
What is email personalization? Is is the process of personalizing your emails to target each specific lead who will be receiving your emails. For example, you can personalize a subject line so it says your leads name in it.
You can also, put your leads name in your body copy of your emails.
The ability to personalize your emails like this, depends on the autoresponder or CRM (customer relationship management software) you are using.
With some email marketing tools, it's simple to put in a tag that automatically fills up with your leads name / numbers / etc – when emails are sent out.
Personalization will definitely improve your open rates and email rates quite drastically when it's done correctly.
Stay consistent
This one factor of email marketing will determine your success or failure. The consistency in how you follow up, and how often you follow up, will determine how well your leads are nurtured.
And how well your leads are nurtured, will dictate the profits generated from your email list & email marketing.
You should be emailing your list at least a few times a week or more. As well, you should email your leads from a variety of perspectives and ideas with each email sent. Be consistent, and results will come!
Read Also: Get Paid To Send Emails
5 Effective Lead Nurture Campaign Tactics
There are a variety of more specific and effective lead nurture campaign tactics that can take your email marketing to another level.
This success will happen for you once you apply and use these lead nurture campaigns. Get ready, because they are truly effective.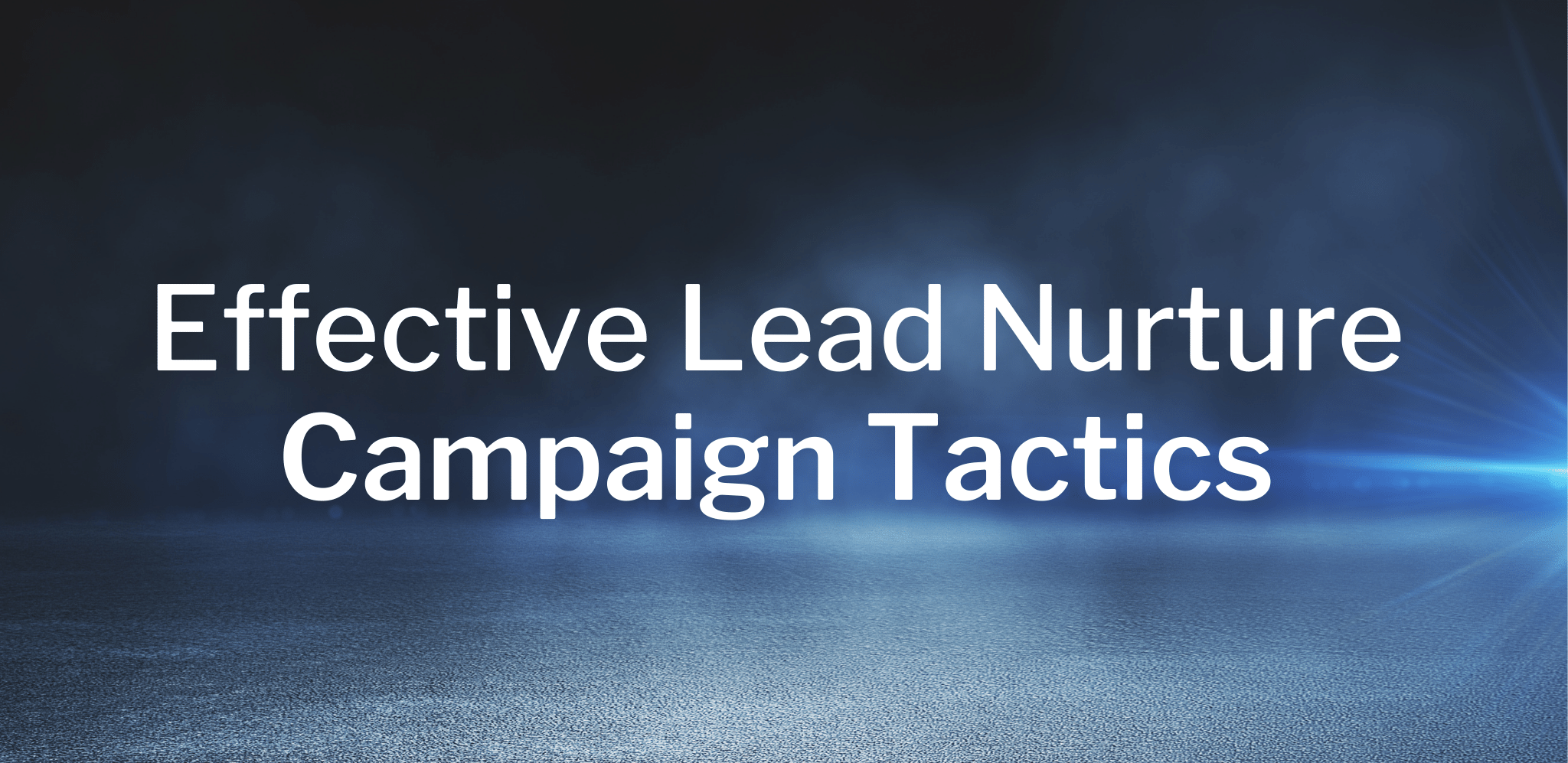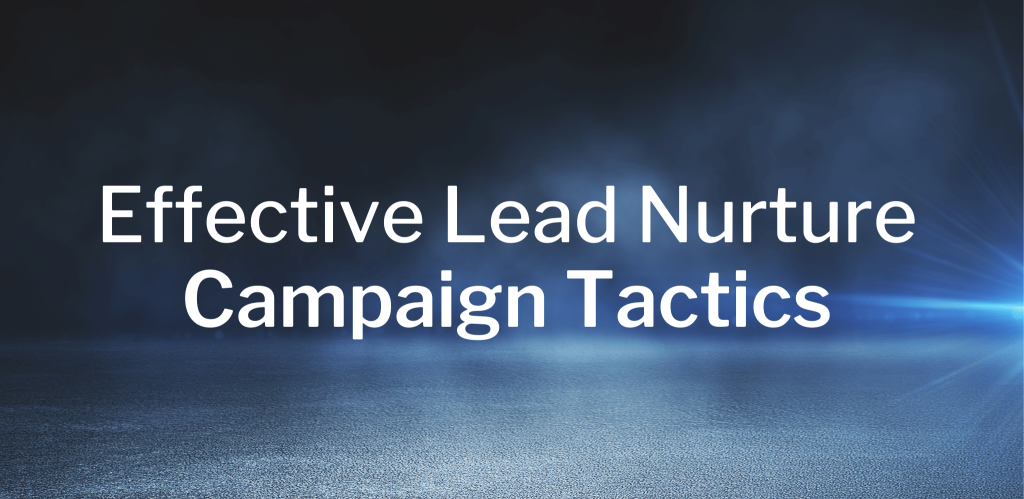 Here are five proven strategies that have been effective over the years.
Multi-channel techniques
(combination of email marketing, social, outreach, text)
When you follow up with your leads using lead nurturing as a priority, you need to use more than one form of follow up.
To nurture your leads better and increase conversions, you should be following up from a variety of sources. By doing this, you'll increase the number of contact points your lead has, and engage them more.
A good CRM will allow you to do this very easily
Following Up Leads
You need to follow up with leads consistently and with a variety of different approaches.
A lead that gets sent the same sales page 10 times in a row, isn't going to turn into a lifetime customer, because their is no creativity being used.
They are going to get bored with your offer. Use a variety of different sales pages, bridge pages, and videos – to successfully nurture leads correctly.
Most reputable email marketing services provide landing page builders, which will allow you to bring more excitement to your offers on a regular basis.
Personalization & Brand Tone
Your nurtured leads will respond well to messaging that calls out directly to them. By using personalization, you'll increase your click through rates, open rates, and conversions of your email marketing efforts.
You can personalize your head lines, parts of your body copy, and also your sign off signatures. The tone of your copy, can also be written in a personable tone in order to improve your leads' trust with you.
Ranking prospects
In order to correctly nurture each lead and prospect as they should be, they should be categorized and organized into rankings. Depending on how engaged they are with your emails, different sections of leads need to be sent different kinds of content.
You should segment apart your engaged leads, from leads that have purchased, from leads that are not engaged.
Targeted content
Highly targeted content is great for nurturing your leads and turning them into customers. This means that you need to send them the precise content they need that will improve their trust with your brand.
All content, videos, discounts, freebies, and giveaways you send to your list – should be sent to the leads that need that particular kind of content.
For example, if I have a segment of leads that are opening and clicking on emails but are yet to purchase – they may need to receive a discount email to push them over the edge to buy.
Read Also: Best Email Marketing Outsourcing Services & Strategy
How To Write A Successful Lead Nurture Campaign Email
Writing a successful lead nurture campaign take a lot of effort. As well, you're going to be required to use many of the lead nurture tactics that you've read so far. Why?
Because you should realize that your leads are actual people. And your emails are direct, and one of the main forms of communication between your brand and your leads.
This written communication dictates how well they trust you. This level of trust, then dictates how much money your leads are willing to spend with you!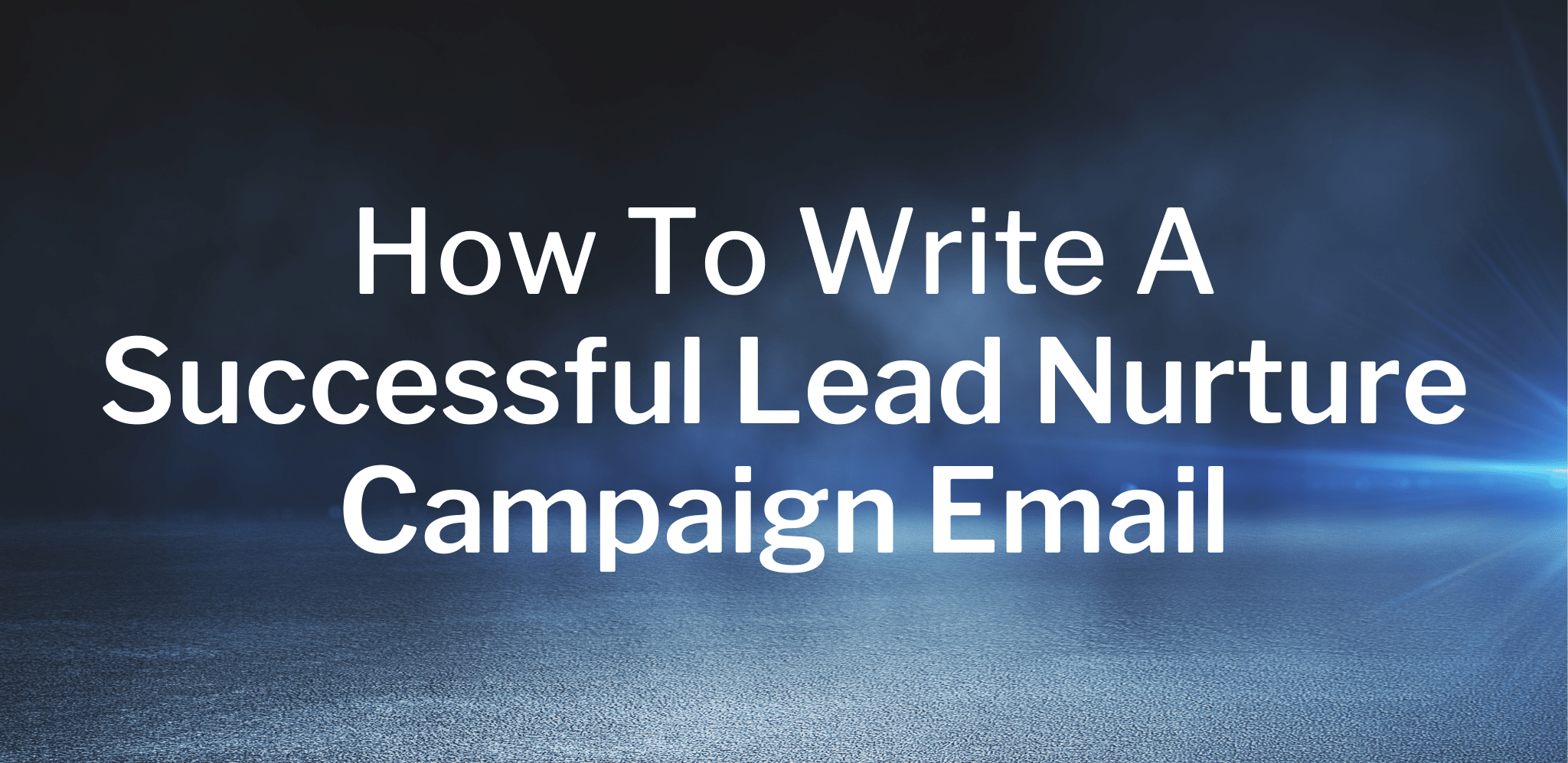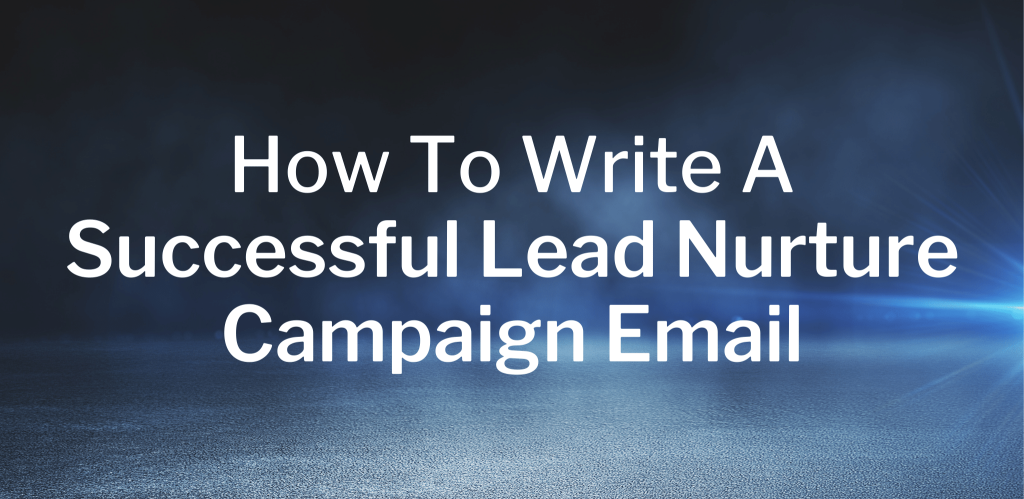 Let's go through now, how to write a lead nurture campaign that converts!
Focus on your copywriting. The copy and how well it is written in both your subject lines and body copy – is what will determine how successful your lead nurture campaigns will be. Take your time, and write effective copy that draws in and converts attention into customers.
Focus on each aspect of your email, one step at a time. If you take writing your email with one broad swoop, you'll fail or write a bad email. This is why you need to focus, in order, on each individual aspect of each email your write. By focusing carefully on each element, you'll end up with a great email at the end of the process!
Use each of the lead nurture tactics and strategies you read through above. These lead nurturing strategies have been perfected. Over 10 years of getting an 8.4X ROI with email marketing, the strategies on lead nurturing you've read through, are effective and work!
If you don't want to do the work yourself, then you could consider investing in email marketing outsourcing services to do all of this for you.
How Many Emails Should I Send In A Nurture Sequence?
In any email marketing campaign or nurture sequence you send – the number of emails sent matters.
However, you've probably been told the myth, that you "shouldn't spam your list". When in reality, it is very difficult to spam a list, as they signed up to get your emails for a reason.
So most likely, you need to email way more often then you do right now!
Entrepreneurs and businesses that only send emails once to twice a month, are really missing the mark, and will leave tons of money on the table for their competitors!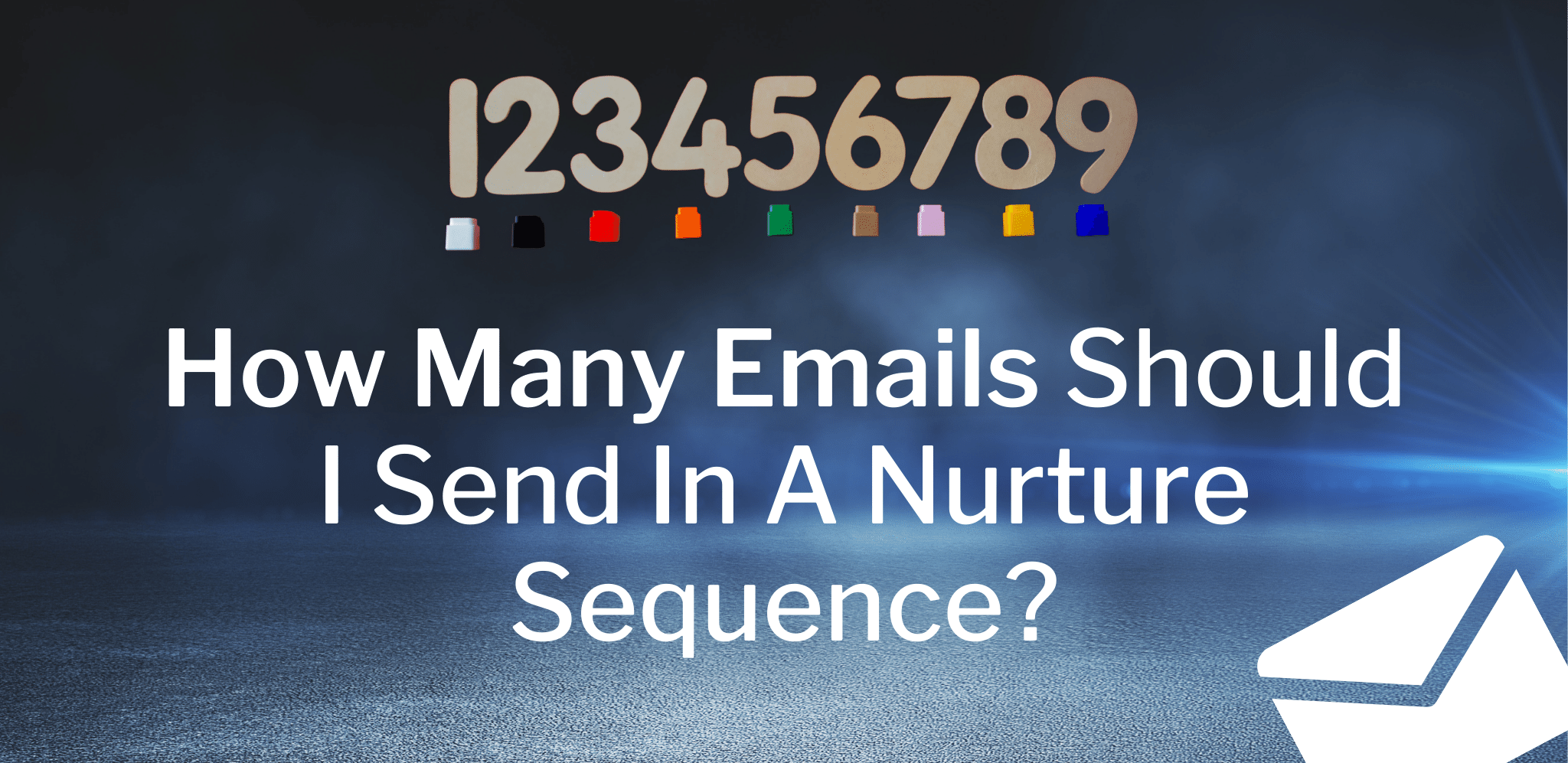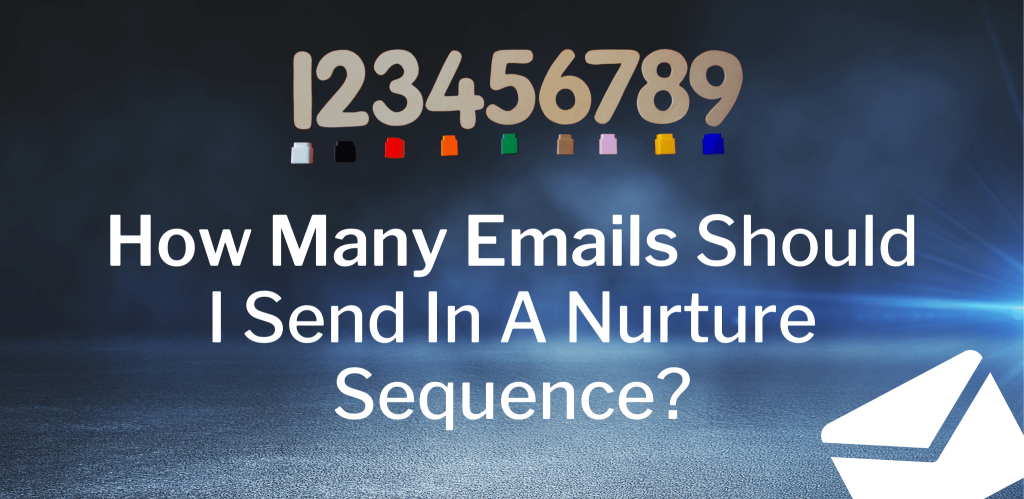 If you are manually sending a lead nurture sequence, here's how you should structure it.
Send 1 email per day.
Send 10 emails per sequence
By following this short guide, you'll be able to send enough emails in a short enough time frame & from enough perspectives, to be able to successfully nurture your leads.
If you are building an automated email nurture sequence, here's how you should design it.
Have 1 email sent out automatically to your email list per day.
Have an automated email nurture sequence that is 12-15 emails long.
When you have an automated email series, you're able to extend the duration of the campaign with improved success.
Email Nurture Campaign Best Practices: Final Thoughts
Learning how to write a successful email nurture campaign will take time, effort, and failure.
The great thing is, once you've become more experienced through writing these email nurture campaigns, you'll be able to write high converting email nurture campaigns that can scale your businesses growth quickly. .
Email marketing still remains to be the #1 highest converting form of marketing to date! The better you become at it, the more profits your email will produce on a daily basis.
Do not underestimate email marketing and the email nurturing process…
Follow this guide closely if you want to be effective at turning your leads into lifetime raving fans.
FAQs
What is an email nurture campaign?
An email nurture campaign is a series of emails that is made with the purpose to nurture leads in order to convert them into customers. It builds a better bond and trust with your leads.
Why are email campaigns important?
Email campaigns are important because they can dictate the number of customers & sales your business produces on a daily basis. The better your emails, the more customers you'll generate!
B2B email campaign best practices?
The top B2B email campaign best practices are the ones that build a genuine relationship with your leads. Because your leads are real people with real feelings, who want be treated with respect and care.
Will email nurture campaigns help me make more money?
Yes, if you write high quality email nurture campaigns, then you'll be able to get paid to send emails, since your emails will be generating sales more regularly.
Thank you so much for reading through our email nurture campaign guide. We appreciate your time, and hope you enjoyed it!
With our kindest regards,
Jon Weberg
Richard Weberg
Also Read: 20 Work From Home Email Jobs