What Is The Best CRM? 2023 Top CRM List & Guide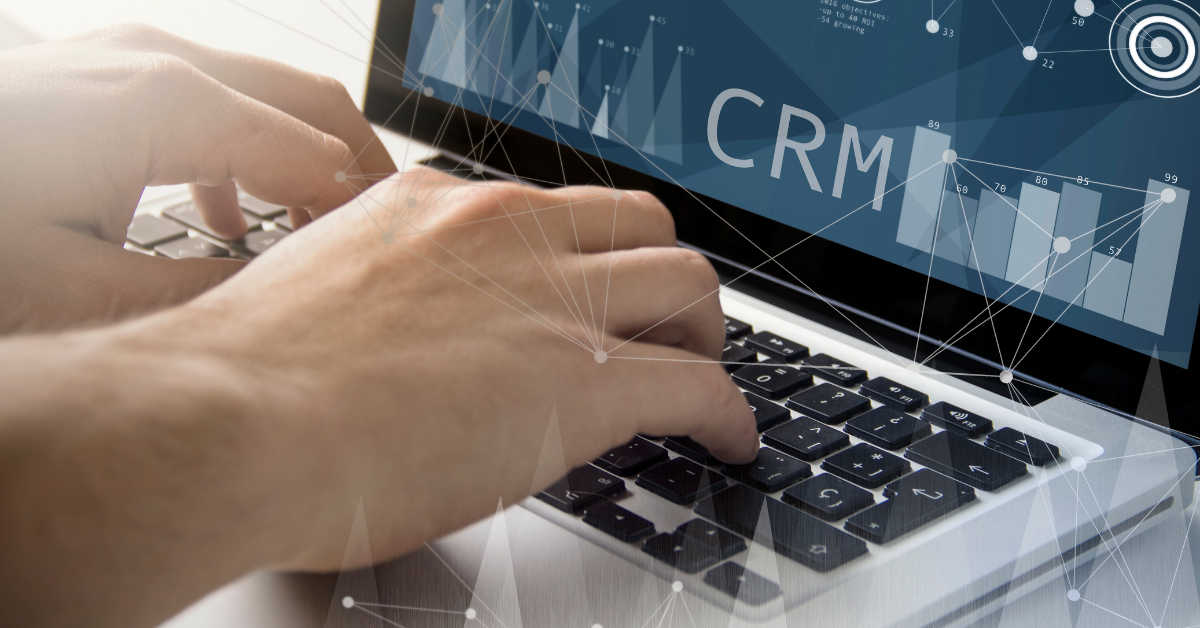 To effectively manage all of the data customers share, most companies find third party firms or software applications that specialize in storing, analyzing, and applying customer data to make business decisions. That's why every ambitious business owner is asking, "what is the best CRM on the market?"
Customer Relationship Management or (CRM) for short, is one of the most important aspects of any online business.
Keeping an updated customer list that includes customer information and all past interactions, and transactions allows modern companies to provide the most personalized customer service experiences imaginable.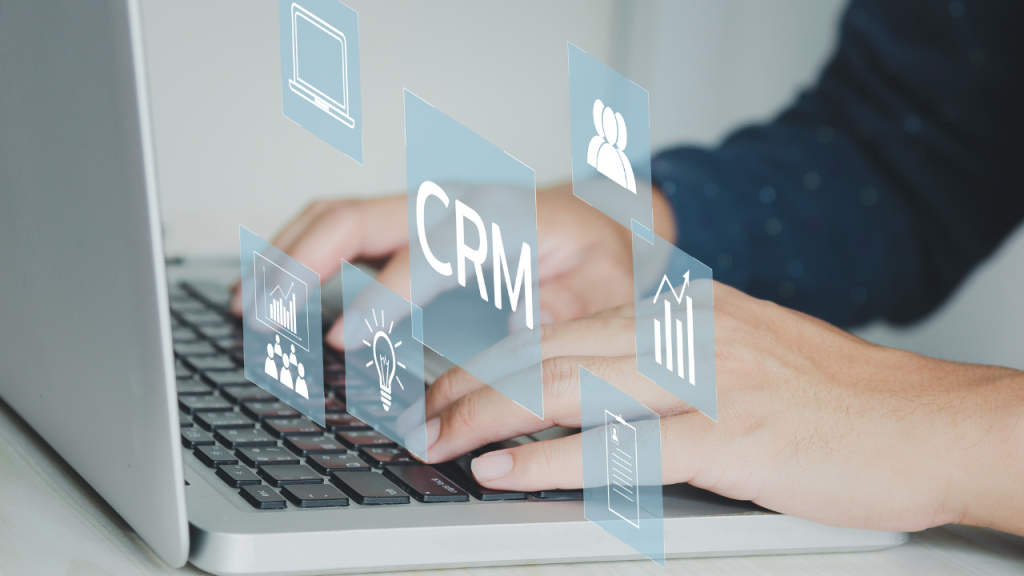 The most successful companies today use customer data to make big picture decisions and small changes at the margins, while also wowing customers with increasingly convenient and engaging products and services based on the tools and insights they get from quality CRM's.
That's why business owners want to know, "what is the best CRM for my business?"
This article will highlight the basic functions of CRM's and some of the most popular and best CRM's that are available today in 2023.
---

---
What Defines The Best CRM?
A CRM system is a type of software that integrates customer information and processes across applications.
It collects and analyzes data from your marketing campaigns to determine how best to target messages to individual customers and leads.
This software system can help a business keep track of interactions between a business and its customers, which in turn make the customer's experience more memorable.
The data can be anything from contact information, interaction history, and purchasing behavior.
One benefit of a CRM system is the ability to better interact with customers because it provides context for them and their needs.
Additional benefits include cost savings in terms of marketing spend, enhanced customer service levels, higher return rates on email marketing campaigns, and decreased churn rates.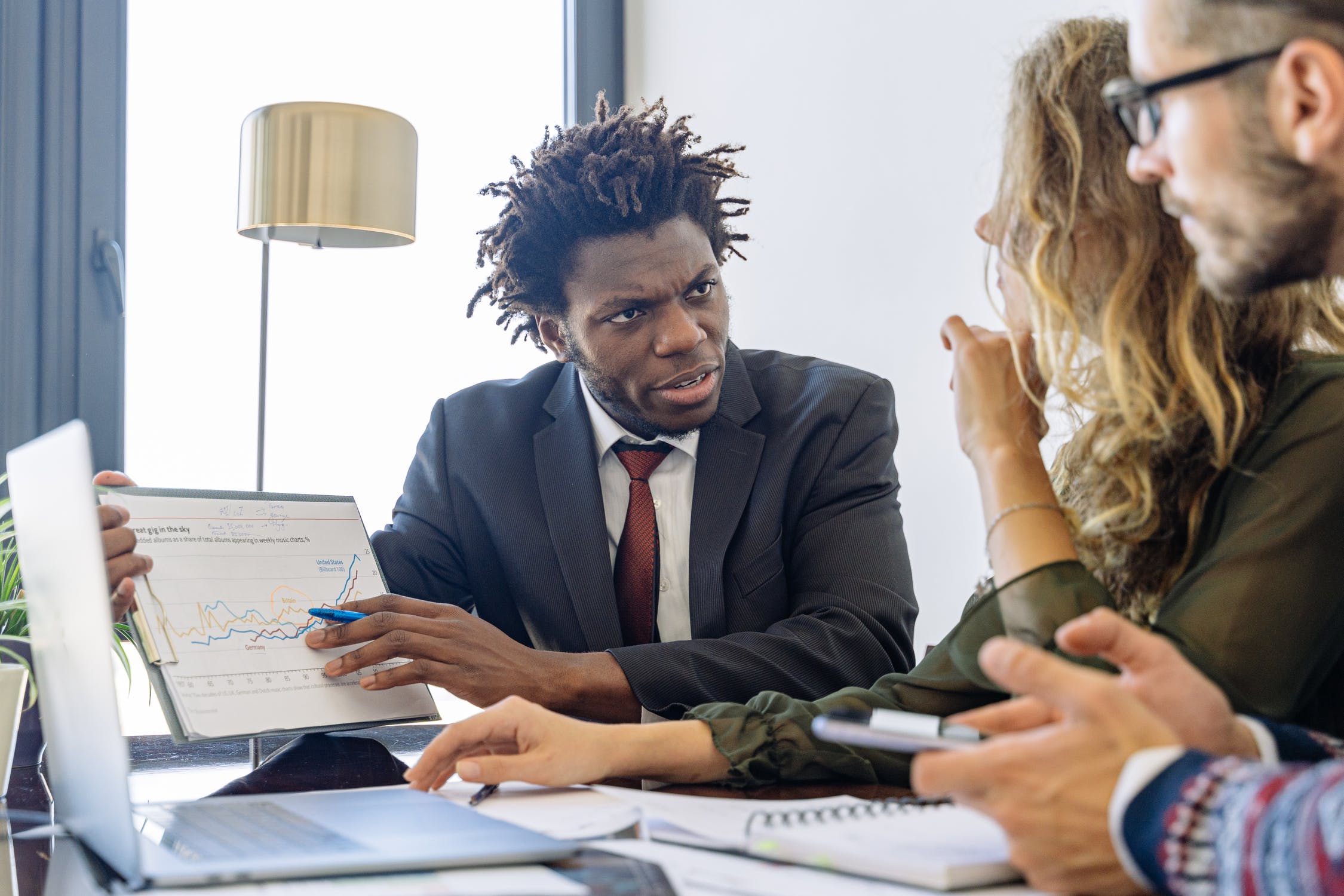 The Top 5 CRM Features
The best CRM will always have the below features inside of their system. Each of the below 5 features are what defines a CRM that truly is able to help a business manage leads & customers much more profitably.
Make sure that the CRM you choose to invest in, has these features included.
1. Autoresponder & Email Follow Up Management System
Automation in email marketing and CRM management is crucial for any business to be able to scale.
Because of this, you'll want to make sure that your CRM of choice also has an autoresponder or automated follow up system in place. This will allow you to email and manage leads properly.
With an autoresponder and email follow up system, you'll be able to both automatically and manually email leads & customers alike, based on the data your CRM is providing you with.
2. Sales Funnel & Page Builder
For a business to be able to optimize their sales process and funnel – they need a funnel builder!
The best CRM you choose to work with needs to have a sales funnel or landing page builder in it's list of features. This tool will allow you to build a sales process for your leads & customers to go through.
Additionally, your CRM needs to give you accurate data pertaining to your sales funnel or pages you build with it. This will help you tailor email nurture campaigns to better serve your audience.
3. CRM Lead Scoring & Ranking
To truly optimize your businesses follow up and customer relationship management – you need the ability to score or rank your leads based on engagement.
This will allow you to know which leads need to receive which kind of messaging – based upon the actions they are or are not taking.
This feature is part of what is known as email marketing segmentation, which we will talk about next.
Not all CRM's have this feature, so always check for it!
4. Lead & Customer Segmentation
Being able to email or follow up with a lead / customer based upon their actions – is the most important feature of a CRM. Why is this?
Not all leads & customers, should be getting the same follow up emails.
For example…
If a customer or lead is engaged, they shouldn't be receiving the same messaging as un-engaged leads & customers. Because they already are more interested in your offer, which you can tell by their engagement level.
This is a very important feature to have, because it will increase email conversion rates 10X, by segmenting your email list, you can send more targeted and relevant emails to your leads and customers.
5. CRM List Cleaning
Cleaning, eliminating, and being able to properly manage a leads list information is crucial. Any good CRM you choose should give you the ability to "clean your email leads list" as you see fit.
If it doesn't, they may not be practicing proper email marketing standards by law.
Here's a list of other important CRM features.
Complete engagement between a business and it's leads and customers
Presenting a unified face to the customer
Providing a seamless customer experience
Increasing sales through relationship building
Automating most interactions
In the digital age it is now even more important than ever before to personalize your businesses interactions with your customers and leads.
Effective CRM software will synchronize customer communication across all sectors of your business including:
Sales
Marketing
Follow Up Engagement
And Customer service
This is important because any associate can reference a full record of the customer lifecycle.
Additional features will allow businesses to track, automate, analyze, and optimize customer experiences with limited time and effort.
What Are The Most Popular And Best CRM's?
These are the top CRM software programs available in 2022. Be sure to shop around for the CRM that best fits your businesses specific customer needs:
1. ActiveCampaign CRM
Through vigorous testing and proven results generated, ActiveCampaign is among the best CRM choices for any size business in any industry.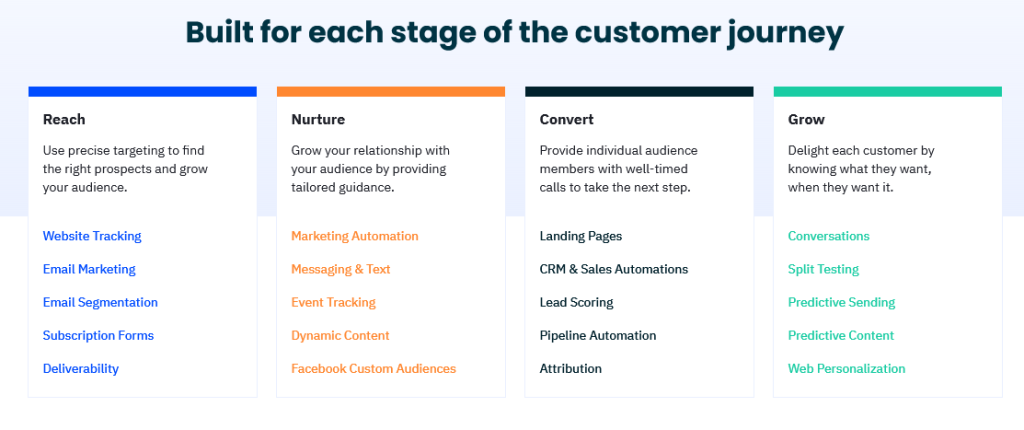 You will be able to manage customers properly, offer live 24/7 support, optimize your sales process & follow up to a high level of profitability – and so much more.
ActiveCampaign has been a staple in the CRM industry, and for good reason!
Their customer support, list of features, pricing, and more… Are far superior to most of the competition you'll find in the CRM marketplace. They offer a true, 10/10 experience.
2. HubSpot CRM
HubSpot is one of the more expensive CRM's in the market.
However, it has all of the features you could ever want in a CRM, and the pricing increases as your needs do. And it has shown to be one of the most profitable for businesses – HubSpot is an industry legend.

HubSpot's CRM platform has all the tools and integrations you need for marketing, sales, content management, and customer service.
Each product in the platform is powerful alone, but the real magic happens when you use them together.
3. GetResponse CRM
GetResponse has powerful email marketing tools, along with their CRM features. They have been in business for years.
Their software will allow you to build an elite marketing communication strategy to fit your business and audience needs.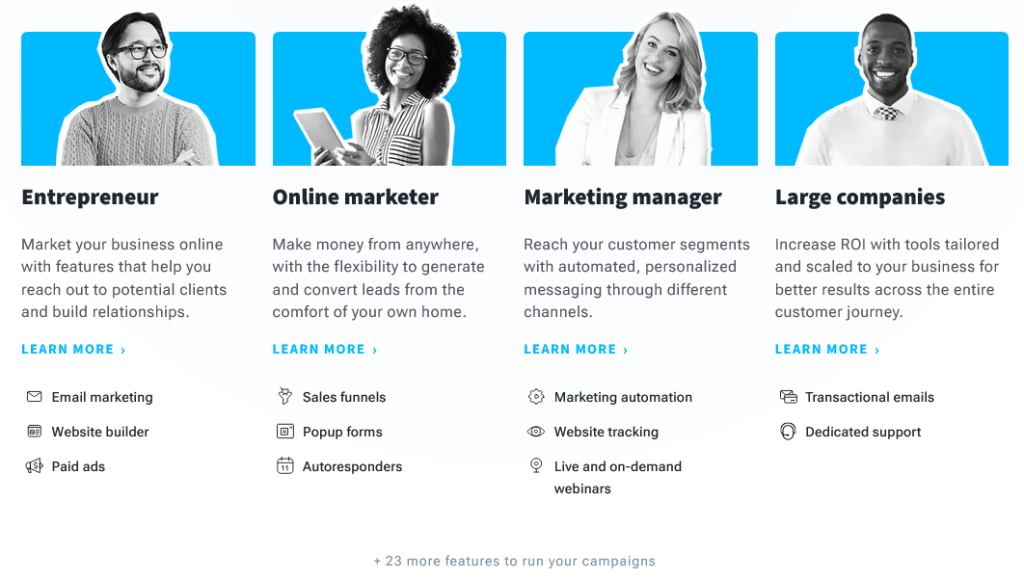 You will be able to reach out to your leads and customers on their terms and communicate with them promptly and efficiently.
4. ClickFunnels CRM
One of the first CRM's to bring funnels mainstream – ClickFunnels has taken the world by storm. Recently being listed as a company worth over $1 billion, they have risen to huge popularity.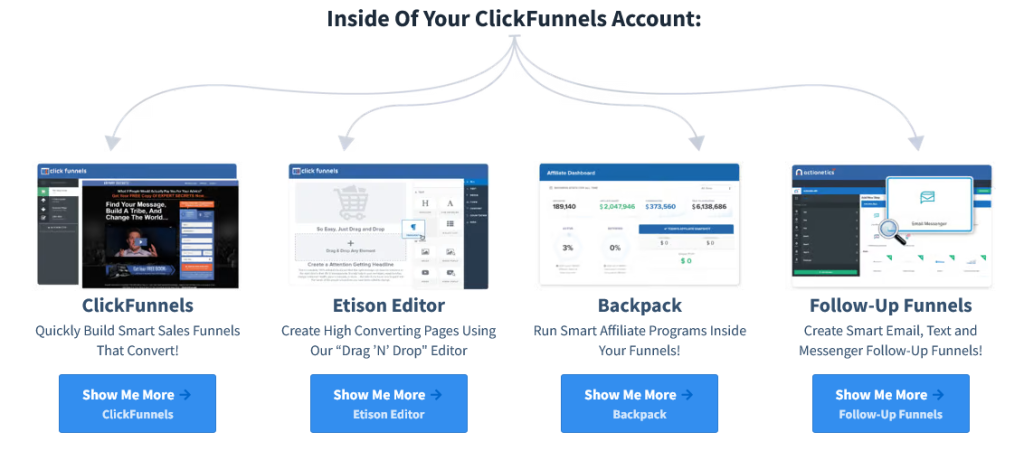 While ClickFunnels has been focused on the funnel building aspect of CRMs, you'll find that they do offer a full CRM experience and range of marketing and sales services.
They've been a popular option in the marketplace for years, and you should definitely check them out.
5. GrooveDigital CRM
It exploded in growth a few years ago, and hasn't stopped! GrooveDigital or GrooveFunnels is a full service CRM that offers every service you could ever want in a CRM.
Want to build a membership site? Accept payments? Build funnels? Build sales carts? Email marketing? GrooveDigital does it all!

At the time of writing this, the only downfall of the Groove platform is that it still had a few services to finish perfecting.
However, it is their vision and goal to become the best marketing platform on the market, and we have no reason to believe they will not achieve this.
The founder and owner of Groove, is legend software creator and marketer Mike Filsaime.
What Is The Best CRM For Your Business?
In order to answer this question, you have to assess your businesses immediate and long term needs and goals.
Some CRM's are best for email communication and automation, while others are focused more on sales processes.
Speak with your team and consult experts if you're having trouble choosing the right CRM.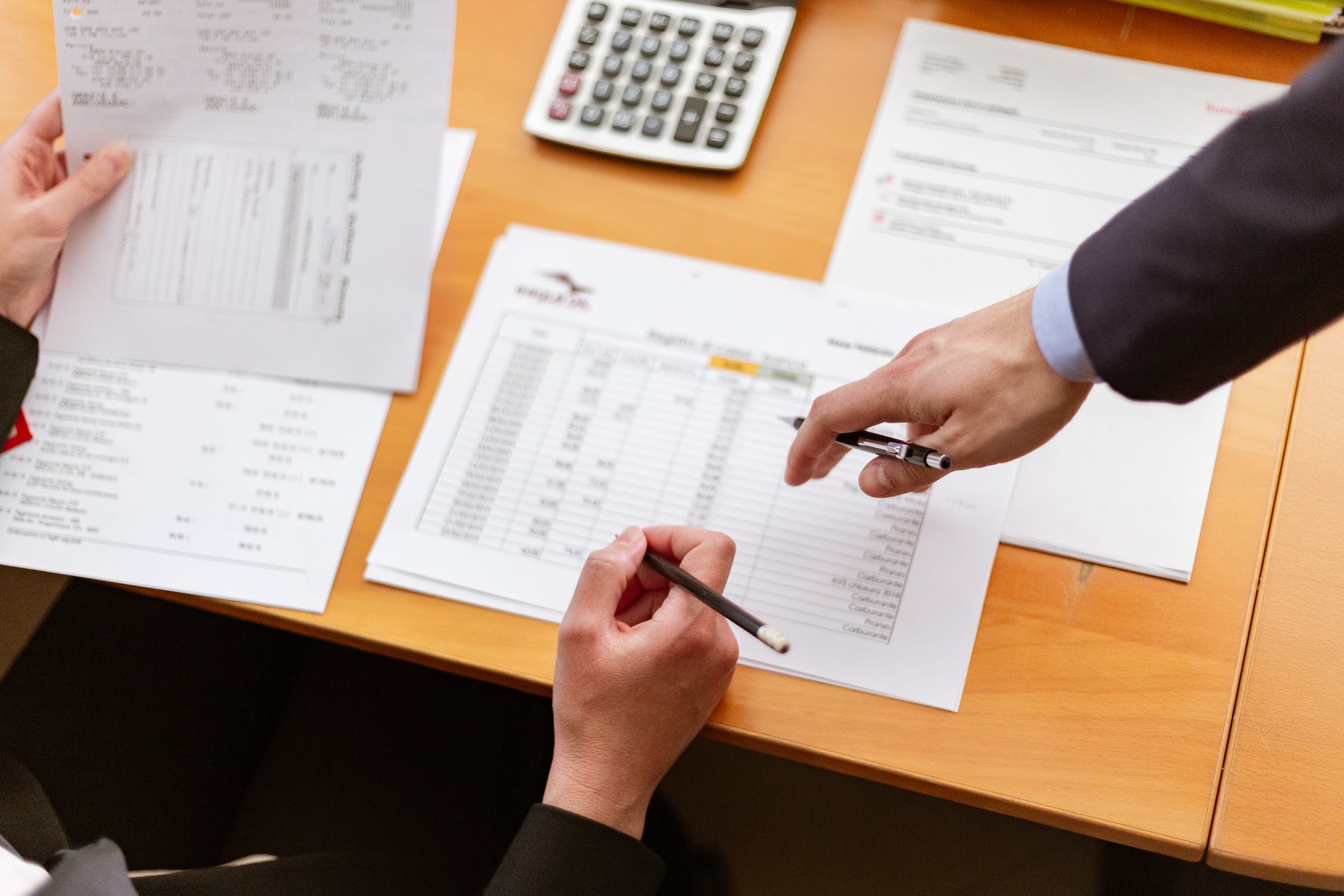 Top CRM Buying Points To Consider
Here are three things to remember when shopping around:
1. Pricing is important, as you want to invest in the best, but you don't want to purchase CRM software just because it is cheap, quality is everything.
2. Beware of free CRM's that hide features behind paywalls or offer inferior service and invest in the best possible fit for your company.
However, many CRM's offer trials that are free at first, which is completely normal, as this lets your business kinda kick the tires so to speak.
CRM Features to consider before purchasing include:
Customer Data Management
Sales Acceleration and Enable-ment
Marketing Automation
Customer Service and Support
Deployment type (on-premise vs. hosted)
Customization
Usability/UX
Mobile access
Security and privacy
Ease of integration and overall Scalability
3. Read reviews from customers to get an idea of what to expect from different CRMs and ask your marketing mentors and contemporaries what they recommend.
CRM Software Cost & Price Range
Most businesses are always looking to save every dollar they can when it comes to expenses… However, when it comes to finding a great CRM, you will want to spend more!
Why is this? The best CRM's cost more, and they will generate you much more money, than what they cost to use.
A good CRM software to use or CRM service is usually free to get started, and as your business grows and needs expand, the pricing goes up..
---

---
In Conclusion
Managing customer relationships is at the core of every business. It can be difficult to do this manually, which is why CRM's are so important. With a CRM, you have immediate access to all of your customer data in one place.
You can track email marketing campaigns, listen to customer feedback, and create reports.
A CRM will help you leverage your marketing dollars by making sure that you are targeting the right people with the right message at the right time.
Here at EmoneyPeeps we offer advice and guidance through a wide range of resources including Email marketing, Website Hosting, Content Marketing, CRM's, Testimonials and more.
We really hope this article has been extremely helpful to you, and you now know what Is the best CRM for you and your business.
If you have any questions, don't hesitate to post them in the comments section below or just say hello.
Sincerely,
Your Friends And Partners
Richard And John Weberg