What Is The Best CMS For My Website?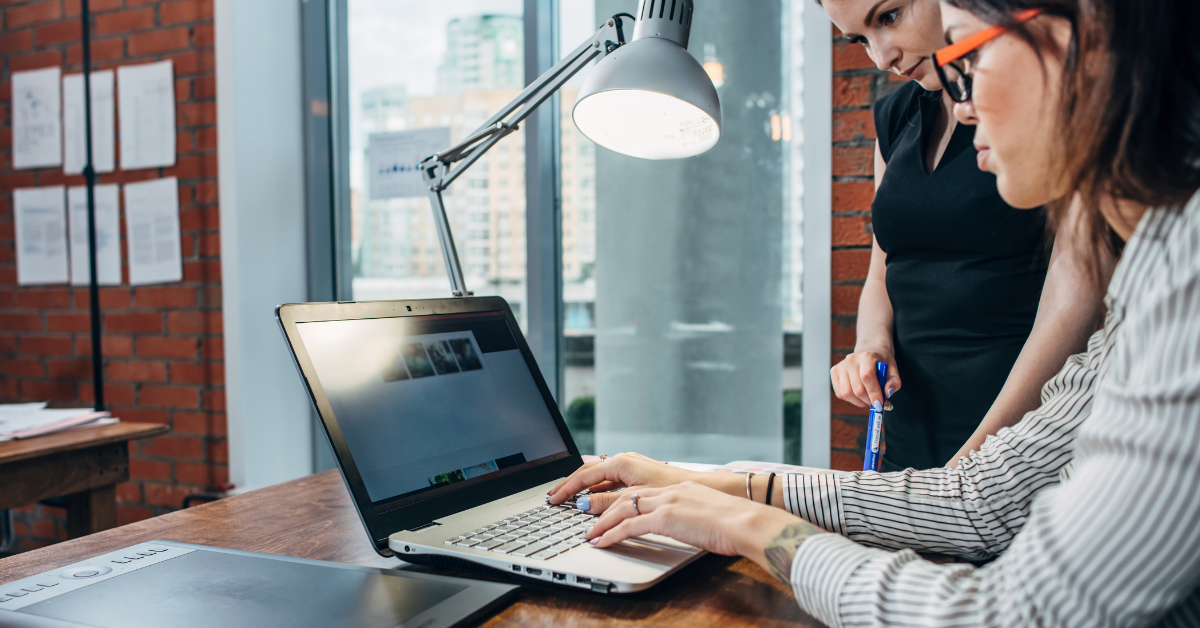 When building and running a website, it is important to choose the right content management system (CMS). So you need to decide what is the best CMS for your business.
Content is king on the Internet, and every business or individual marketer needs to present content and media that effectively communicates with their leads and customers.
TechRadar explains, "digital marketing is arguably one of the most important areas of commerce, although it's often neglected."
To maximize your operation's potential, you need a reliable content management system (CMS).
You'll find plenty of them out there, and they all allow you to create and manage your own content, website and blogs, and email marketing campaigns.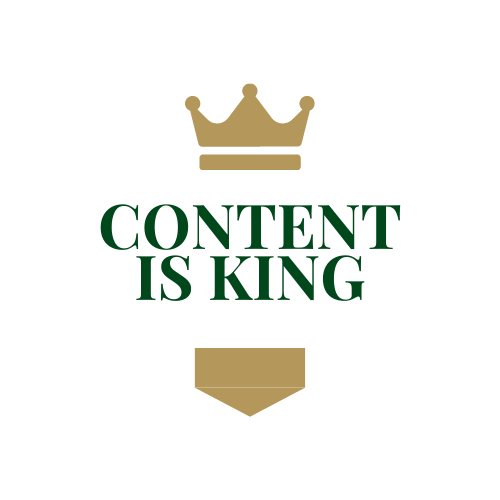 CMS platforms are important because "Normally, web pages are written in HTML, JavaScript, and CSS programming languages," reports WPBeginner.
If you were to build a website without a CMS platform, then you would need to learn these languages and write a lot of code.
And if you did not want to do this yourself, you would have to hire someone already skilled in this area to do it, and every time your site needed updating you would need to pay them.
That is why popular CMS platforms like WordPress make it possible for anyone to make a website and publish content without learning to code, or hiring someone to do it.
WordPress is by far the largest, but other popular CMS services include Weebly and HubSpot to name a few.
---

---
They all offer the same basic tools for publishing, along with plugins, or CMS applications that support eCommerce, blogging, advertising and more, but each one has its pros and cons depending on your business goals.
One of the advantages of HubSpot over other CMS platforms is that HubSpot offers a full CRM as well.
What Does A CMS Do?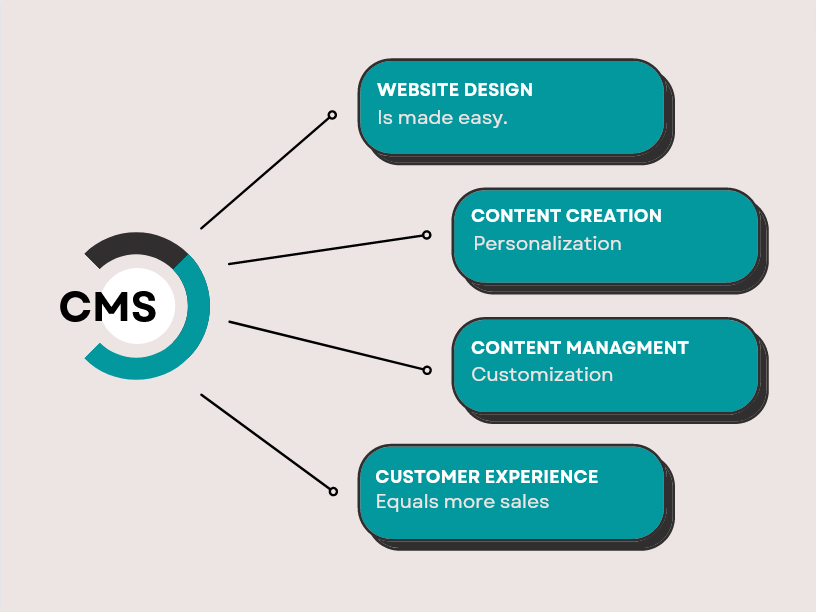 A CMS platform makes it easy for anyone to create and manage professional websites, regardless of experience.
Thanks to these platforms, you don't need to be a pro to publish quality content, which removes a huge barrier to entry for business owners and content creators around the world.
CMS software systems usually provide you with professional templates or themes to work from, which make styling and editing a breeze.
You get to choose the look and feel of your website, without knowing code or programming.
All you need to do is basically make a few edits to these themes or templates to personalize your new website, and then just start adding content.
A content management system also allows you to enhance your websites email marketing functions at any time, through plugins or specialized applications.
This will give your visitors and customers a better more personalized experience.
The professional programmers who created these plugins and applications, did the hard work for you.
CMS platforms have really eliminated the need to build websites from scratch, and has made it so easy for anyone to start building a web presence online.
How To Choose The Right Content Management System (CMS)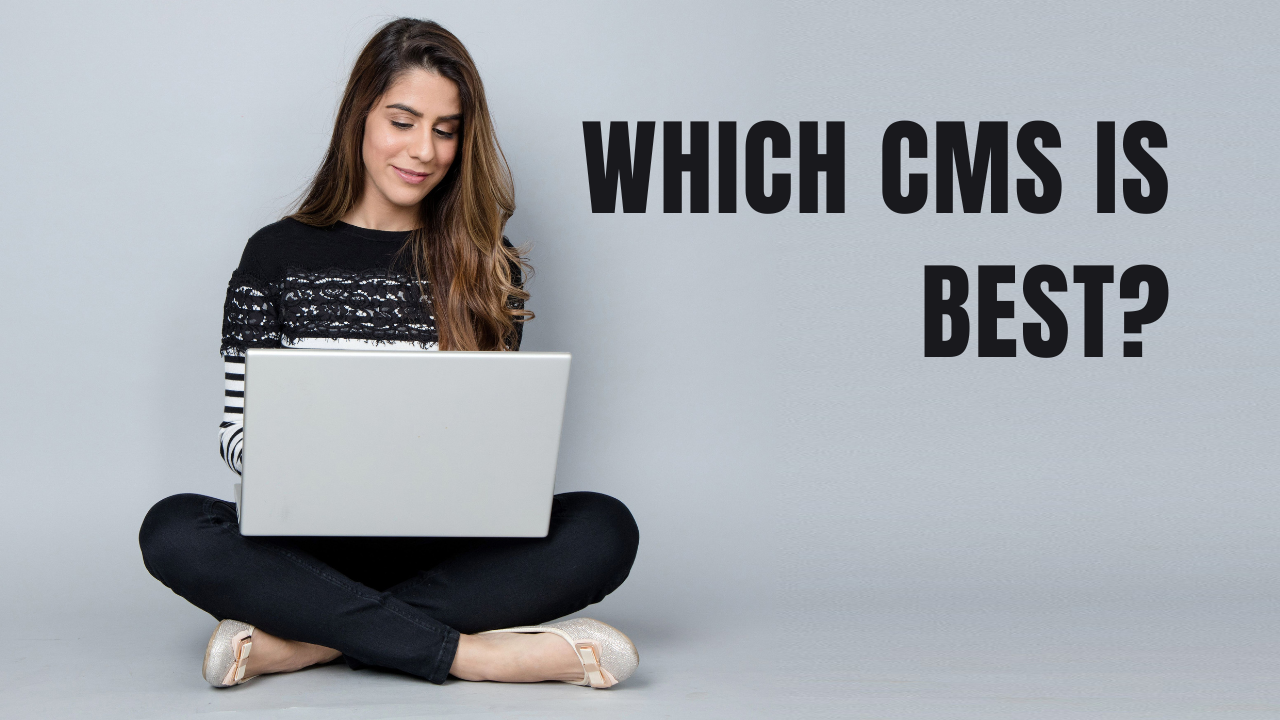 Choosing the right CMS comes down to a number of things, depending on your website needs.
Here are some factors to consider when picking the right CMS for your business:
Pricing
Most quality CMS comes with costs for the professional or advanced features. Free and open source platforms will require you to pay to host the site yourself.
As an example: The WordPress CMS system is free, but you will need hosting and your own domain name, and then it is usually a one click install.
If you purchase Managed WordPress hosting, it comes in most cases preinstalled for you.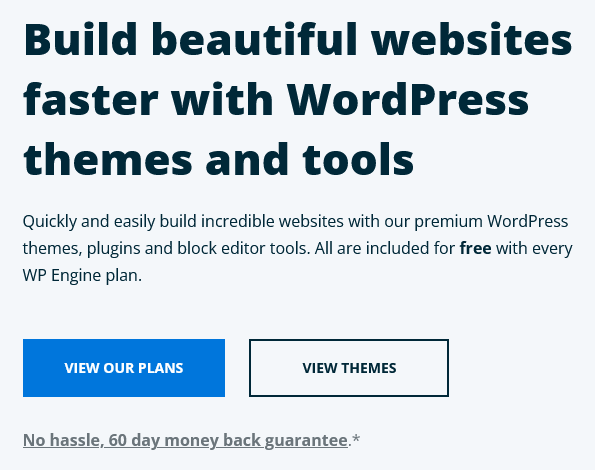 Other platforms are downloaded as software that runs on your device. Whatever your budget, most platforms have reasonable prices for the services you do receive.
Ease of Use
You're using a CMS because you don't want to waste time coding and troubleshooting. Don't choose an amateur CMS that will make your job harder than it already is. Go with what is tried and true.
SEO
Search engine optimization is one of the most important parts of publishing content online. Make sure your CMS platform has Google and other search engines in mind to maximize your SEO visibility.
Support & Customer Experience
Open source CMS platforms don't have customer support but may have message boards and communities that can walk you through problems.
If you are paying for a service, you should expect traditional phone and email support as well as timely billing support.
Data Portability
A quality CMS platform will give you tools to easily export data between programs. A CMS that tries to limit your access to your data, or makes it difficult to convert are not the best choice.
Personalization
Use plug-ins and specialized applications to customize every part of your customer experience.
Some people prefer text, others audio, others video. Use the tools at your disposal to serve everyone their desired content dish.
Security
Don't ignore the importance of protecting your website and customer data. Review your CMS platforms security provisions and add your own if they are not up to your standards.
Extensions And Add-Ons
Even when using the most detailed CMS, you will need to customize your website's features in ways that are completely unique to your business or industry.
The beautiful thing about plug-ins and extensions is that they are often community engineered.
Ask around to see what add-ons are supercharging other eCommerce businesses and don't be afraid to get under the hood and experiment with new apps as they become available.
What Is The Best CMS For My Website?
1. WordPress
Is by far the most popular and widely used CMS platform, it now powers 40% of all websites on the internet.
So basically to get started using WordPress you need a domain name and web hosting. We suggest using Managed WordPress hosting that a company like Nexcess offers.
Click here to learn more about Nexcess managed WordPress hosting.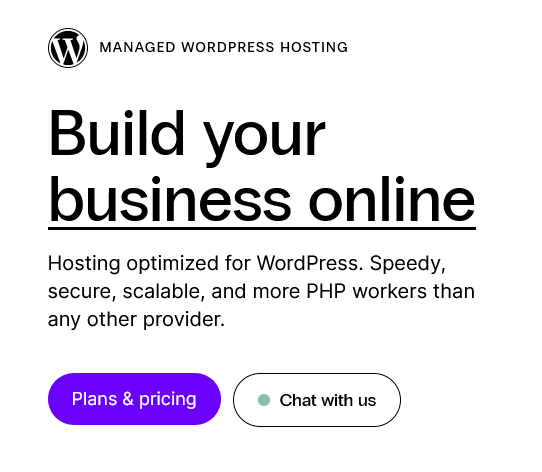 2. HubSpot
They receive our second highest recommendation for best content management system. Unlike WordPress, Hubspot also offers a full CRM (Customer Relationship Management) tools.
Their CRM will allow you to automate many email marketing functions automatically, and follow up with your customers in a very personalized way.
CRM's are a fabulous way to increase visitor and customer engagement and maximize profits.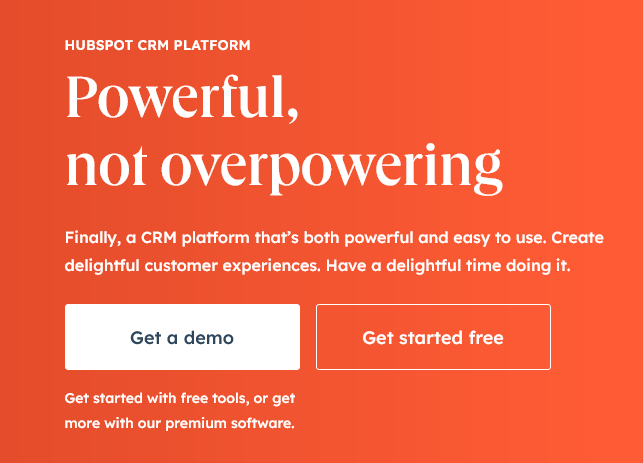 So in choosing WordPress as your CMS, you would still need to hook up third party email marketing software with your site, where as Hubspot has it all.
Maybe you already are using a popular email marketing software, so in this case you would not need to use HubSpot. Otherwise if you want the whole kitchen sink, go with Hubspot.
Click here now to learn more about HubSpot.
There are many other CMS platforms available, but the two we put our highest stamp of approval on, are WordPress and HubSpot.
In our experience they are the best of the best.
We could list many more here in this article, but why choose an inferior content management system?
We wouldn't!
Are You Ready To Start Using A CMS For Your Website?
Let the experts at EMoneyPeeps lead your journey to eCommerce success.
We specialize in every aspect of online business marketing, and you can get the help you need when you join our supportive online community of experts.
Get acquainted with a CMS when you become an EMoneyPeep today.
Join us below!
We really hope this article has been extremely helpful to you and you have learned more about content management systems.
As always, if you have any questions, don't hesitate to post them in the comments section below or just say hello.
Sincerely,
Your Friends And Partners
Richard And John Weberg