Hyros Review: Is Hyros The Best AI Ad Tracking Software?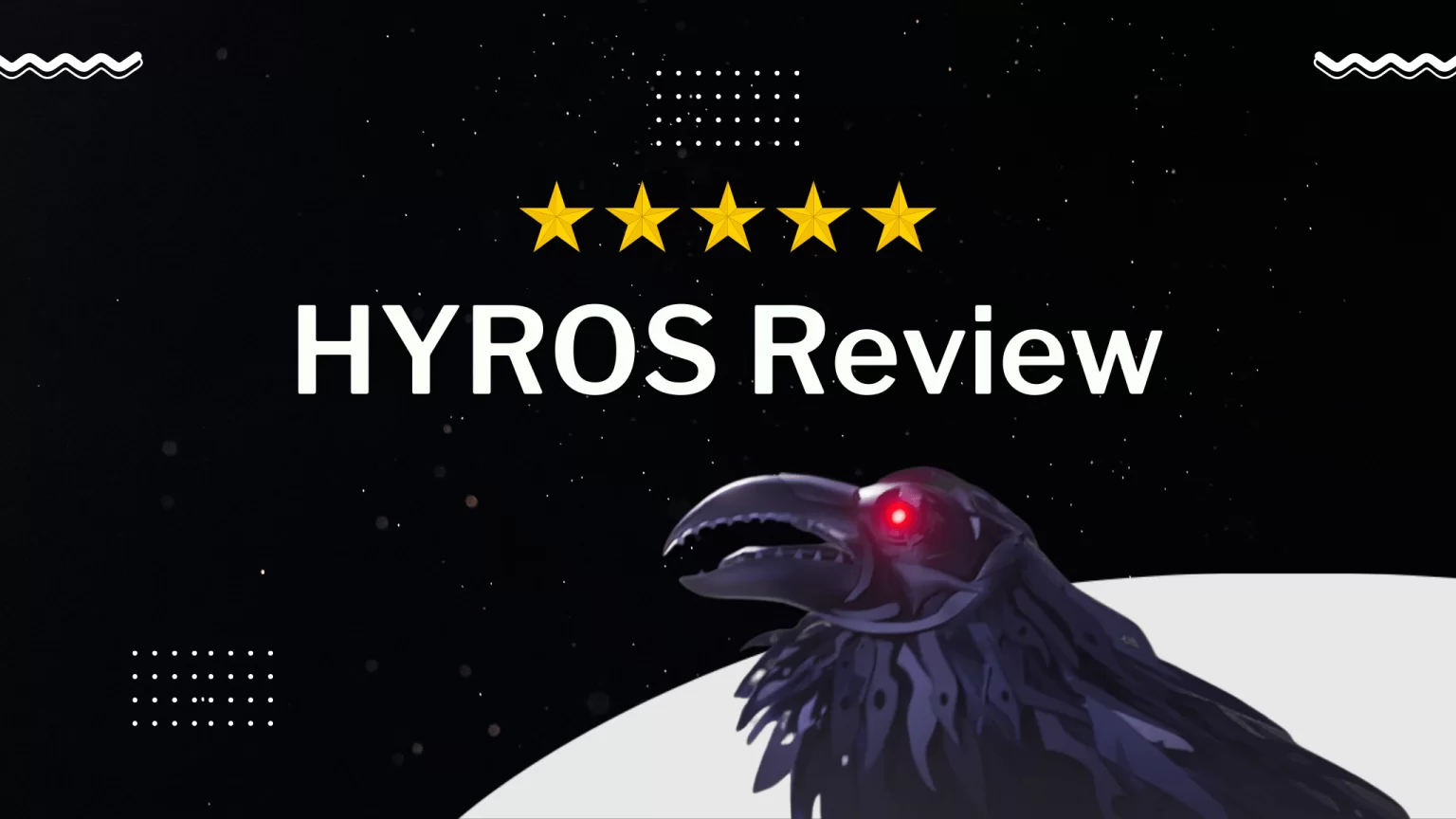 For the majority of businesses in the world, being able to accurately track ads is the key to scaling profitably. Tracking is how you decide what is and isn't working. However, most tracking done through social media advertisers and outside tracking – is off & costing you money. This is where Hyros comes in to save the day.
You're about to learn in this Hyros review, how it is helping businesses be able to accurately track their ads without any error.
What does this ad tracking software do for any business running ads?
Reduces wasted ad spend on ads that aren't performing
Increases profits produced through all advertising (They guarantee it)
Tracks ads more accurately without error
Reduces missed sales
Accurately tracks multiple sources of possible customer generation (Facebook, YouTube, Google, Email, etc)
Let's take a deeper look now at Hyros and what it can do for your business.
What Is Hyros?
Hyros is an ad tracking software that allows you to accurately detail when and where your customers are being generated from. The Hyros company prides itself on delivering the most accurate AI tracking in the marketplace.
Simply put, Hyros is an accurate tracking tool that digital businesses use to identify their most profitable ads from their least profitable ads.
By having this ad attribution and customer generation being accurate – businesses better understand which ads to keep scaling & which ones to turn off.
Most current ad tracking companies and software still is not accurate. This causes businesses to lose money ever single day while they keep scaling ads that are less effective then others.
Because of this problem, Hyros is taking over the marketplace by having the best tracking for ads that exists.
What Does Hyros Do?
Hyros works by accurately tracking where, when, and how, advertising sources are generating you leads & customers.
Once you become a Hyros customer, Hyros will help you integrate their customer AI tracking software into your business. This software will then display important metrics being generated by your advertising, in your Hyros back office.
From this back office, you'll be able to identify the following important metrics & details…
How Many Customers Are Being Generated From Their Respective Advertising Source
How Many Leads Are Being Generated & Which Advertising Source Is Generating Them
Your Total Revenue Being Produced From Your Advertising
Your Total Profit Being Produced From Your Advertising
Exactly How Much Profit Is Being Produced From Each Individual Ad or Ad Set
Where & When Your Leads Are Opting In
Where & When Your Customers Are Purchasing
This highly accurate tracking ensures that Hyros will get your business the clarity it needs in its advertising campaigns. Better tracking will help your business run ads more profitably and without error.
This is why Hyros has such high praising testimonials for global 9 figure businesses.
The great thing about Hyros is it doesn't just track your paid advertising. Hyros tracks every aspect of your marketing and business. Do you get it yet?
Here's all of the parts of your business that Hyros can track…
Organic Traffic
Webinars
Email Marketing
Upsells / Downsells
Social Media Ads
Sales Funnels
AI Tracking
The Hyros software is a one of a kind custom AI tracking software & tool. This tracking is able to accurately pinpoint ever step of a lead or customers journey. Thus, helping your clearly identify where, when, how, and what your customers are doing – with real time data.
This helps you keeps ads on that are generating more profit then others that your bad tracking – may have inaccurately reported as being more profitable. In fact, you can track data on multiple platforms Hyros allows.
You can setup this AI tracking in 2 simple clicks that connect Hyros AI to your ads, checkout carts, funnels, and more. This simple process to track any ad is why Hyros and its ad tracking are so effective.
All traffic sources Hyros can track is quite impressive…
Hyros Email Tracking – The email tracking Hyros can do is extremely accurate.
Hyros Ad Tracking – The features that makes Hyros special is how they track ads.
Hyros collects data from their AI that then is shown clearly on your dashboards. Whether traffic or clicks are ran through email, ads, or other formats – you'll know. And then be able to get more sales.
90 Day Refund Guarantee
Hyros has decided to take their offer and confidence in their tracking to another level. You have within 90 days of becoming a Hyros customer to get a refund if you aren't happy with the service, customer service, or any aspect of what they provide for you.
This refund guarantee has both helped Hyros obtain & retain more customers. Businesses feel confident knowing that Hyros puts its money where its mouth is! If you don't increase your AD ROI by a minimum of 20%, you don't pay, and Hyros will refund you.
Remember that this guarantee only applies to customers who meet their customer requirement. In order to apply to work with Hyros, you must be earning a minimum of $40,000 per month and be spending $10,000 per month on ads.
Is Hyros Legit?
Yes, Hyros is legit. Hyros is the best ad tracking software in the world currently. It is a real company that has employees, customers, support, and a great service they provide.
Tracking is necessary in order to be able to track & measure KPIs for email marketing, advertising, content marketing, SEO, and much more.
Hyros Pricing & Costs
Hyros costs between $500 – $5,000+ per month, depending on how much revenue your business is generating. The pricing can go up even higher if you're generating even more revenue.
This pricing & costs for Hyros are at this level, because of the guarantee they have that they will raise your revenue by a minimum of 20%.
You should know that Hyros only works with business spending a minimum of $10,000 per month on ads, and making a minimum of $40,000 a month in revenue.
If you can afford Hyros, they are worth the money. By definition of the guarantee they provide, you need to become a Hyros customer now if you are hitting their minimum requirements to work with them.
Hyros does not charge any additional fees when you increase or decrease ad spend on any ad campaigns.
Hyros Support
The Hyros support team is among the most active and helpful customer support you can find. They have live chat support from 8 A.M. – 4 P.M. EST, Monday through Friday.
The customer support & sales support is even more caring and always is making sure you're happy, getting results, and love the service you're being provided.
If you want to work with a tracking company that cares for your business as much as you do – check them out! Other google reviews will say the same.
Hyros CEO Alex Becker
The CEO of Hyros is Alex Becker. Living in Texas, Alex loves spending time with his dog and girlfriend.
Previously before being the CEO of Hyros, Alex was more involved in the digital education & course business. He sold a variety of premium courses, training, and more – that taught businesses how to scale profitably.
Alex saw the potential for a service business to scale, which helped him identify that better ad tracking was needed in all digital advertising. This spurred his move into creating & launching Hyros.
How Alex Becker Hyros will continue to grow, is yet to be seen. But, he created a great marketing tool.
Company & Culture
You'll find that the company has hired only the best employees possible to help them scale a quality company. The Hyros sales team, management, HR, founder, and other departments – all have the best of the best employees.
They all love the service and customers they're able to provide for. Culture in the company is fun, open, and enjoyable. As is represented by the founder and CEO.
Hyros is a data platform that has tracking for google ads clicks, other social media ad campaigns, and any other traffic source you can imagine. This will get you more sales to scale your business.
Pros & Cons
While Hyros does have the best tracking money can buy, you should be aware of everything involving the company.
Here are the pros and cons of Hyros…
Pros
Premium Support
Hyros AI Accurate Tracking
Easy To Use
Easy To Navigate
Guarantee Of 20% Minimum Increase In Ad Revenue
Incredible CEO
World Class Employees & Company Culture
Great Salary & Pay For Employees
Alternative Ad Source & Traffic Source Tracking
Easy To Read Report (s)
Great tool for those using creatives
Cons
Costs More Then Alternative Tracking Sources
You Have To Apply To Work With Hyros
You MUST Be Generating $40,000 In Revenue & Spending $10,000 On Ads To Become A Customer
Alternatives & Competitors
While Hyros is arguably the best ad tracking software and tool in the marketplace, there is 1 main alternative you should consider if you're on a tight budget.
Here is the one main Hyros alternative…
While Hyros collects data more accurately, this alternative data software is another option to choose from.
Segmetrics
If you are on a tight budget and still want to have better ad tracking then what social media advertisers provide – you should check out Segmetrics.
It's a lower priced but also lower quality version of Hyros. The software does give you great data to interpret, however the data is not at the same as Hyros.
Segmetrics is a still a good company has has quality ad tracking, but it's not at the same level that Hyros provides. If you don't meet the Hyros minimum standards for them to work with you, then Segmetrics is your best bet.
Hyros Chrome Extension & App
You can connect Hyros with a Chrome extension. However, only customers are able to use this chrome extension and use it properly.
This back office will allow you to accurately read and interpret data. These reports give you easy access to what your advertising in generating in metrics.
Hyros ensures that their platform makes tracking ad data transparent and easy to understand.
Hyros Affiliate Program
Yes! Hyros does have an affiliate program that is 2 tiers. This means that you can earn money by referring customers to Hyros, and also by referring other affiliates to promote Hyros.
1st Tier Hyros Affiliate Commissions: 30% Commissions For All Charges In The First Year
2nd Tier Hyros Affiliate Commissions: 10% From Affiliate Referred Earnings
Hyros does well rewarding those who share their platform with others.
Does This Company Do Hosting For Data They Gather From Ads?
Yes, with the back office they've created you'll be able to clearly identify all important statistics involving the profitability of your ads.
Google ad scripts and your google ads account tracking is inaccurate – which is why Hyros aggregates the ad data accurately.
Reviews FAQS
You may still have questions about this one of a kind tracking company and how it works. Here are some of the most common questions asked…
Is Hyros The Best Marketing Analytics Tool?
Yes, you will find that Hyros is the best or among the best, marketing tools in the industry.
Does Hyros Integrate With Clickfunnels & Other Page Builders?
Yes, Hyros will integrate with all of your favorite page builders, CRM's, and more. Clickfunnels included!
Does Google Allow Their Software To Be Used?
Yes, all other media formats and sites allow the tracking software to be used. Whether you're doing Google Ads PPC, Google Ads Marketing, Facebook Ads, YouTube Ads, etc – the software tracks properly. It's an incredible platform.
Every ad provider is integratable.
What Is Hyros Crypto Involvement?
Hyros itself is not involved with crypto. However, Alex Becker the CEO of Hyros, is the owner of the Neo Tokyo crypto project.
Hyros Does Accept Crypto As Payment
It's not commonly known, but you may be able to pay for your Hyros account through paying in a cryptocurrency. The sales team and verify this.
Can You Track Any Kind Of Ad On The Platform?
Yes, with the Hyros AI data you'll be able to track every important marketing metric you need.
Final Thoughts
If you need quality tracking to help your business scale ads and profits more successfully, then Hyros is your best best for success.
You can learn more about them and apply to work with them below.
Most Hyros reviews are made because people truly love the tool for how it helps them grow their business. Click on a link to sign up if you want great tracking for you ads.
Go, save follow level up now! (Hyros reddit is not always the best place to get information from)
With our kindest regards,
Jon Weberg
Richard Weberg