The Home Business Academy Review: Legit Business Or Scam?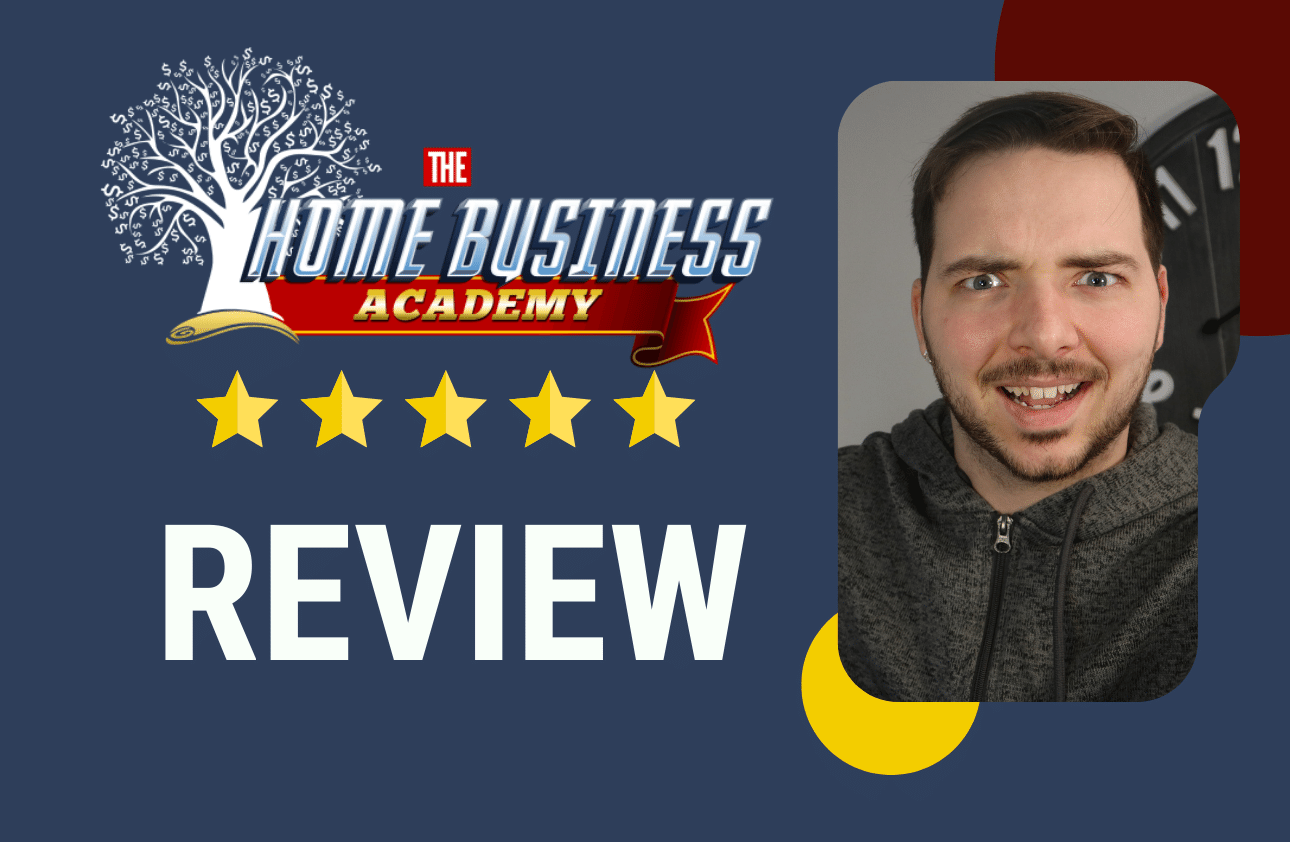 In this digital marketing climate you'll find that funnel builders, marketing tools, and make money online from home programs – are a dime a dozen. However, on a special occasion you will find a golden nugget that shines through the dirt. And the Home Business Academy is one of those special exceptions.
Throughout this entire Home Business Academy review, you'll learn exactly what makes this unique company and business – on the best up and coming influences to hit the marketplace.
And you'll learn, how the Home Business Academy can help you not just earn more money, but also scale your business much more profitably. Because, the Home Business Academy is NOT a scam. It is a legit real company & business.
It even works for people who haven never seen success online before, there are testimonials given all of the time like this, about how well this home business program works.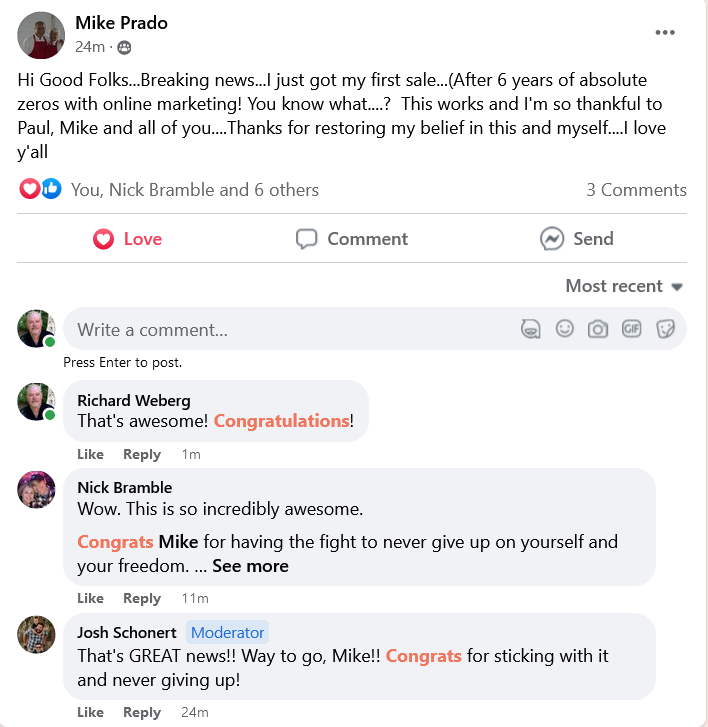 What Is The Home Business Academy?
The Home Business Academy is a marketing tool software that will allow you to create sales funnels, sales pages, opt- in pages, and much more online. This review will cover everything they have to offer. Even with what they have in HBA premium.
They also have several other products that are centered around teaching all facets of online marketing. We will explore these products and their cost further down in this article.
As well, it can potentially be an huge income opportunity for affiliates looking to make a generous income from referring others to use this software tool, and the Home Business Academy marketing educational products.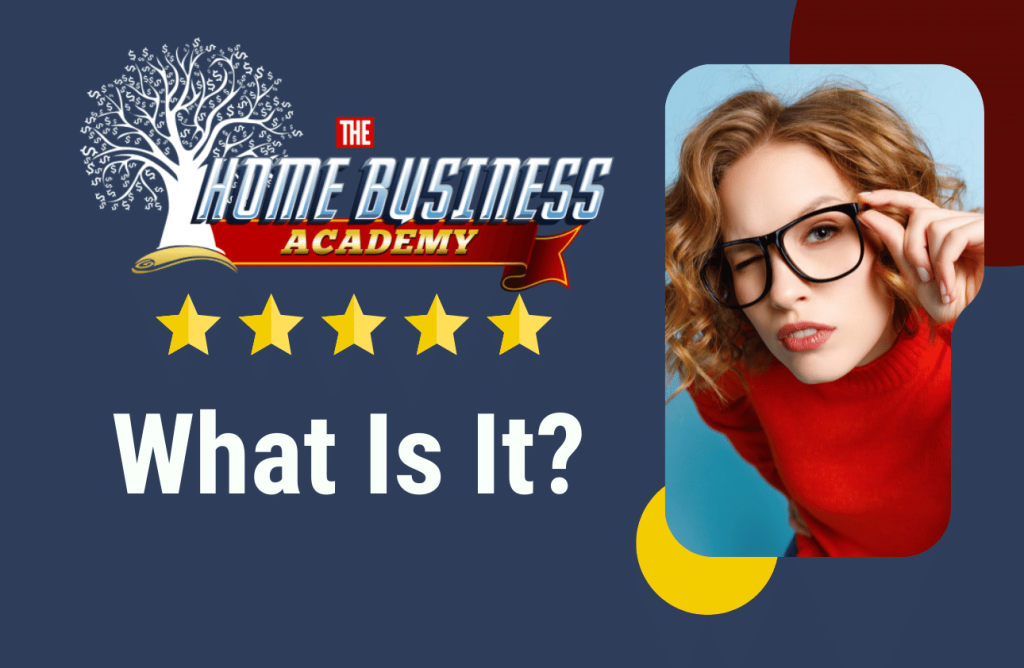 This marketing tool software is a project that has been aiding online marketers for several years now. Since 2016, this program and system also known as the HBA has helped thousands of entrepreneurs improve their businesses by leaps and bounds.
They have a proven multi million dollar sales system & business model which you can purchase here.
How Does Home Business Academy Work?
Their are a few ways you can join and get started with the Home Business Academy. One of the main ways people get started is by joining the HBA through their all in one digital business opportunity. It cost $25 monthly, which includes the funnel builder software at no additional cost.
Their funnel builder platform is their main product and can be purchased by itself as well for only $25 monthly, which gives you the ability to create unlimited sales funnels and pages, with no increased cost.
It's easy to use, yet a very effective funnel software solution that will connect to other applications, and integrates with other services you may already be using. It is very comparable to ClickFunnels, but cost a whole heck of a lot less! And they have better affiliate support.
It is the best ClickFunnels alternative on the market when you compare & review the features and cost..
The other way to get started is to purchase one of their other marketing products which we will share with you below, and we will include the details & pricing of each product you may need for your business.
How Much Does The Home Business Academy Cost?
The Home Business Academy cost depends on what part of the program or company you are going to join or use. The starting costs is $25 monthly for their business academy funnel builder.
If you have needs to grow your business even more, then you could considering investing in their other products and services. Just review over everything said in this article and consider the pros and cons.
Home Business Academy Affiliate Program Review
Home Business Academy has an affiliate program that is very successful. Over the years, the founders have been able to attract high quality world class affiliates.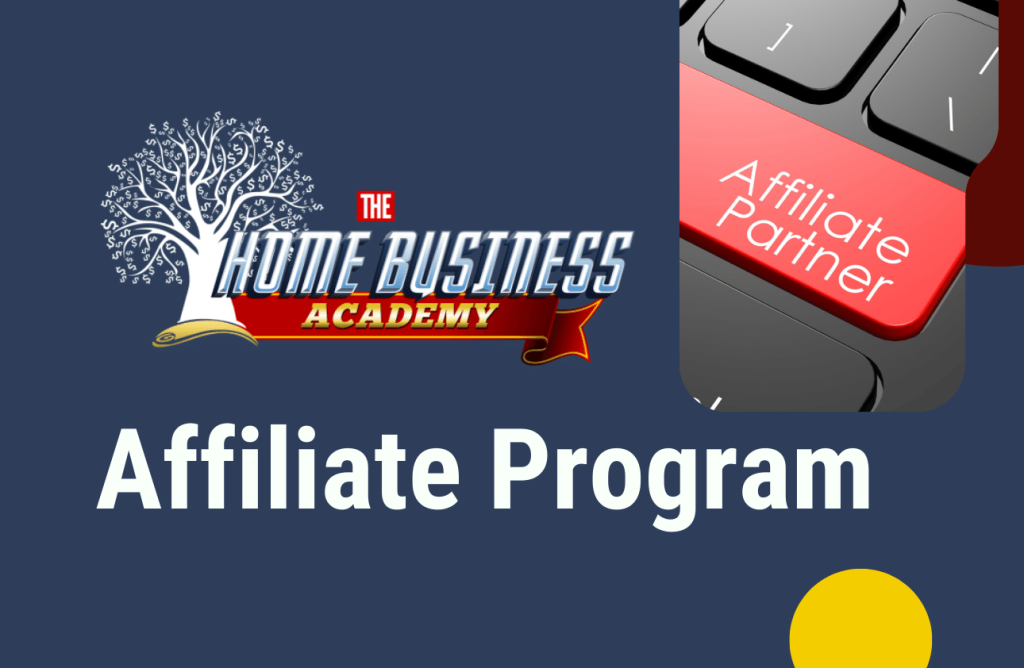 You can become an affiliate, but in order to do so you must become a paid member of one of their products. That's alright however, because they have a very lucrative affiliate program that we'll review below.
Home Business Academy Compensation Plan
Affiliates are paid 80% commissions from all sales they generate. Yes, the company went above the industry average and decided to give affiliates a very high 80% commission rate for all sales you make for them.
You earn this 80% for every customer referred, every month they stay active, for life. The side hustle income you can generate is quite lucrative for any affiliate marketer. This review shows they take care of their affiliate members well.
You may want to consider becoming an affiliate, even if you haven't done affiliate marketing before. Because what you can get and make as an affiliate is pretty lucrative.
Home Business Academy Products
HBA includes a variety of different products and services available to you. Each product will help you grow your business, marketing knowledge and online sales to a profitable level. There are no limits to what you can create with HBA.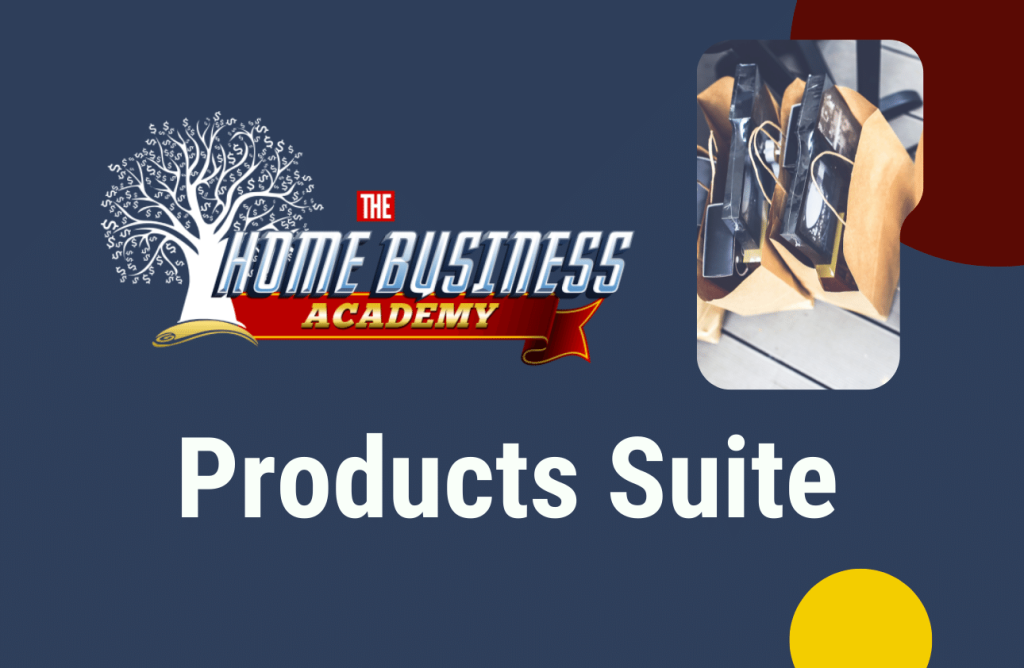 The HBA All In One $25 Business
You are getting a completely done and ready to go digital business in a box – That Pays YOU 80% residual Commissions! HBA has some of the highest commission rates in the online market.
This is the best way to get started with the Home Business Academy, and only cost you $25.00 monthly for this complete marketing package, which includes the full HBA Page Builder & Funnel Creator.
You can create as many funnels and pages that your heart desires, at no additional cost.
As a bonus when you join the HBA all in one $25 business, you will get the following for free:
The Freedom LaunchPad Course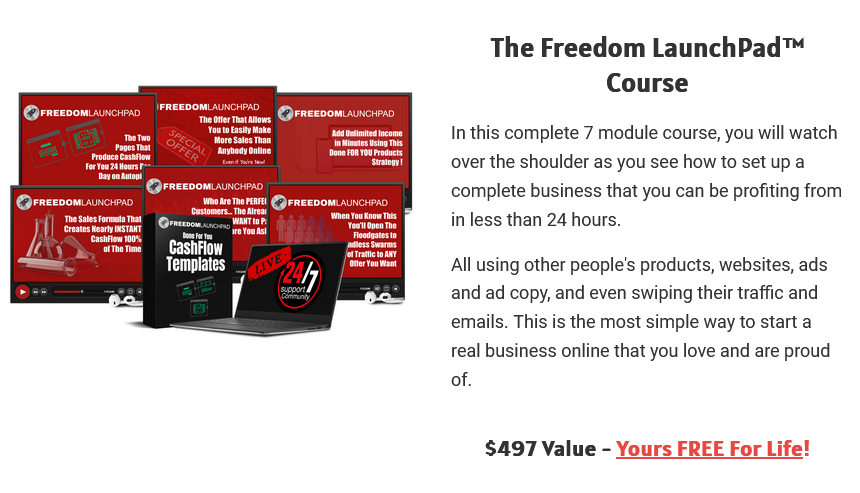 The Funnel Builder's Academy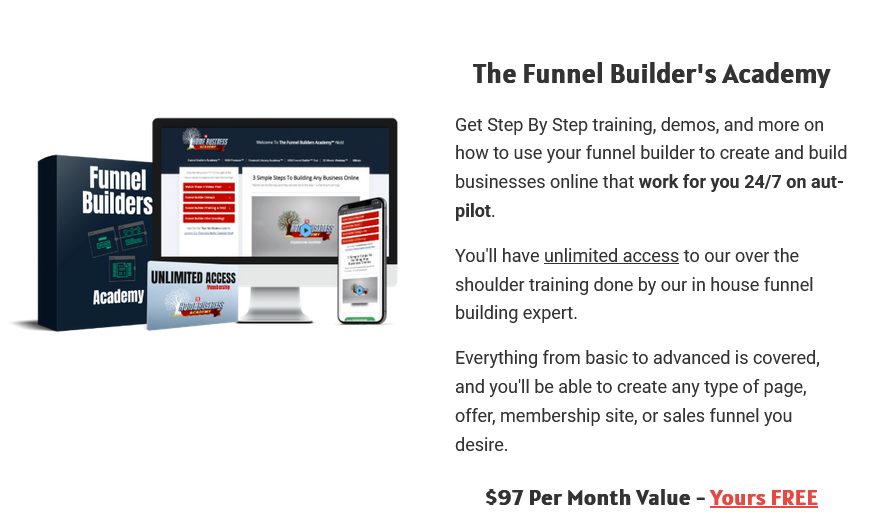 The 30 Minute Workday Formula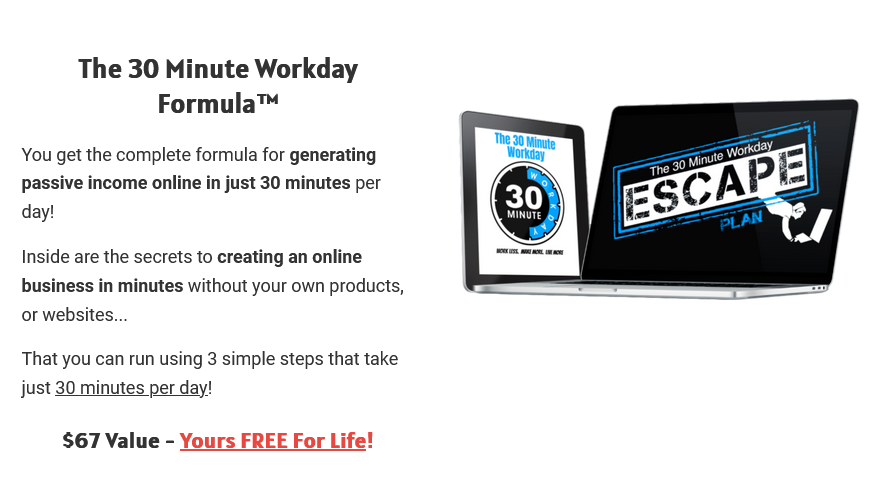 The Ultimate Email Swipe File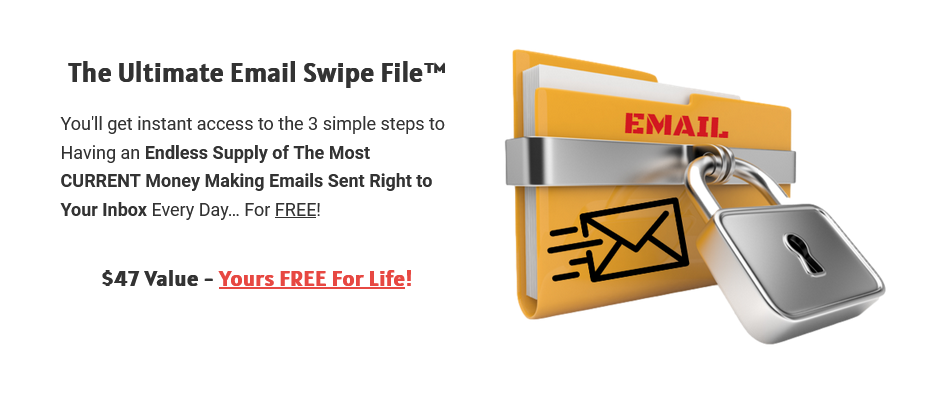 50 Pre-Written Emails By One of The World's Top Email Copywriters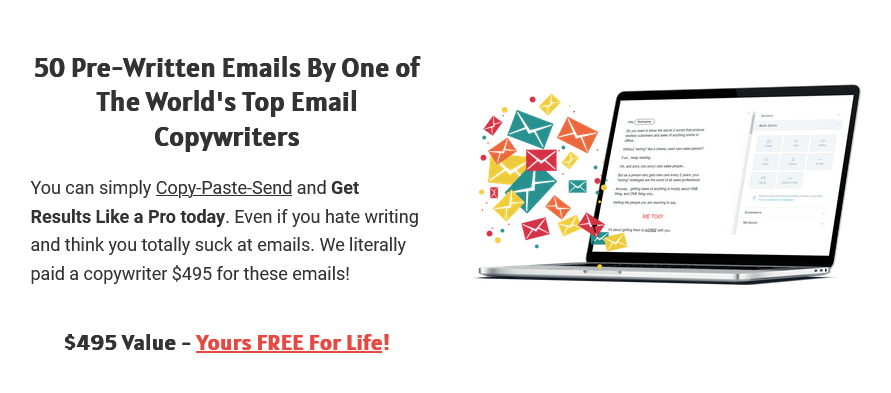 And several other very nice bonuses, that any business owner would be happy to get.
You can also purchase and sell the following products individually from HBA.
Home Business Academy Freedom LaunchPad
For only $27 one time, you get access the entire special step by step, over the shoulder training that gives you the ability to have a business setup online in 48 hours.
Here's what you will learn inside…
Creating your own products for your business
Dealing with customer service in your business
Building sales funnels for any business
Learning to be a copywriting expert and review that kind of material
A builder plan for how to manage a business
The Ultimate Email & Traffic Swipe File
For just $37 one time, you can get access to the best email and traffic swipes files and copies available online. The email swipes and traffic swipes / ad copy swipes – will allow you to make you business generate more sales from the traffic you are investing in.
Learn how to know exactly where your competition is marketing and "Ethically Steal" their ads and traffic. It also includes a 'done for you' swipe file of 50 magnetic, story based emails written by one of the most talented copywriters in the copywriting industry. You also will learn how to track traffic the right way.
The Business Academy Funnel Builder & Funnel Creator
For the low cost of $25 per month, you can have access to the full HBA funnel builder and funnel creation software. One of the most powerful marketing tools you'll ever need to market your business online. It gives you the ability to create sales funnels and unlimited marketing pages for any product, service or business you'd like to serve people with.
Here's what's included in your page builder, and what you can create with it for your business.
Lead Capture Pages
Thank You Pages
Sales Pages
Order/Checkout Pages
Digital Products
Memberships Sites
Any type of funnel you can dream up
It also includes the Funnel Builder Academy that teaches you how to build high converting professional funnels that generate sales on a daily basis.
Home Business Academy Premium (Traffic & Conversions Academy)
For only $125 per month, you can learn how to generate traffic yourself – and know how to convert that traffic into actual sales & customers.
A massive digital education membership created to teach small business owners, entrepreneurs and affiliate marketers everything they need to know about online marketing:
8 Video Social Media Module that teaches how to generate simple, free unlimited leads with Facebook.
Live weekly interactive marketing coaching webinar so you can get all of your questions answered with coaching from top earners.
Complete audio goldmine (Over 1,100 leadership & personal development audios that have already produced 6 and 7 figure earning home business entrepreneurs.
15 Video Step By Step YouTube Ranking Course so you can learn how to generate the best high quality leads for your business online for free.
7 Video Lead Magnet Course that teaches how to craft a free giveaway that sets you apart from the crowd and helps you attract the best leads for your business.
LinkedIn Recruiting Mastery with six figure earner where you can learn how to generate simple yet extremely high quality leads for your business with LinkedIn.
Exclusive affiliate rights so you can refer others to our products and earn $100 residuals and $400 – $800 one time commissions (80% Payout).
12 Video Blogging Module so you can learn how to set up and run a blog that produces leads and effectively follows up so you can make more sales.
Affiliate Marketing Training: Learn how to master the art of affiliate marketing & earn a reliable affiliate income as a real business owner
Financial Literacy Academy
For just $1000 one time, you get access to the entire training course on financial literacy. This means you'll understand how to successfully save, invest, spend, and manage your financials at an expert level.
This includes courses covering…
Debt Elimination For Personal Life & Business
Tax Strategies For US Business Owners
Retirement Planning Strategies
Records & Bookkeeping with Quickbooks Online
How To Build Long Term Cash Flow With Rental Properties
Stress Free Property Management
Entities & Asset Protection 101
Business Entity Setup And Maintenance
House Flipping & Real Estate Business
Car flipping
Profits with mobile homes
How to buy your way to freedom
The debt destroying calculator
Business tax planning
And much, much more…
Customer Support
The Home Business Academy has incredible support that makes sure all customers questions and concerns are answered. They have a united and closely supportive team that truly cares for all of their customers and users. As well, they review every support request with care & consideration.
Get Instant Help and Connect 24/7 Inside of their Private Freedom Crusaders Community Group
Get personal help Live… and learn from current successful entrepreneurs during their monthly live masterminds.
Get affiliate marketing help and guidance
The Funnel Builder's Academy will give you Step By Step training, demos, and more on how to use your funnel builder to create and build businesses online that work for you 24/7 on auto-pilot.
Get email support – anytime you have questions you can send them in by email, and get timely responses. They truly want to best for your business.
They also have a dedicated FAQS page, that commonly asked questions are all answered by video responses. You can visit it here, if you still have questions about the HBA opportunity or their products. Just remember, that is a real business and not a scam. This review as well is legit from real users.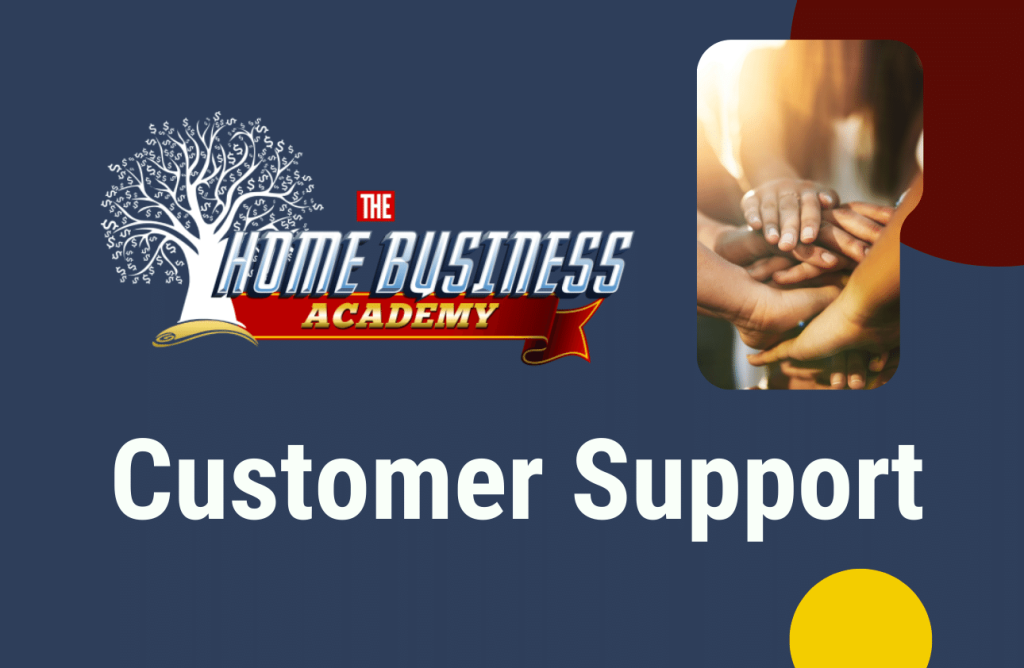 What Are Other HBA Members Saying?
Here are few member testimonials, and how they feel about the products and the support. These testimonials are screenshots taken straight from the Home Business Academy Facebook group that you can find online. Each review below is honest and upfront.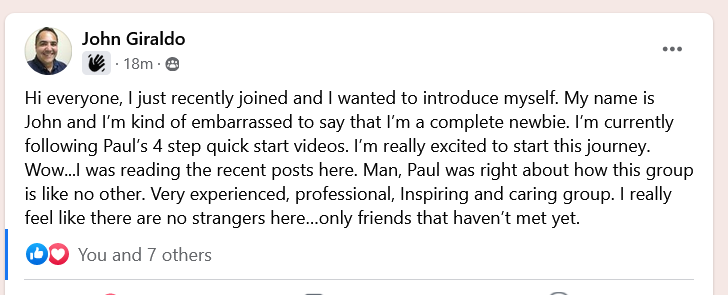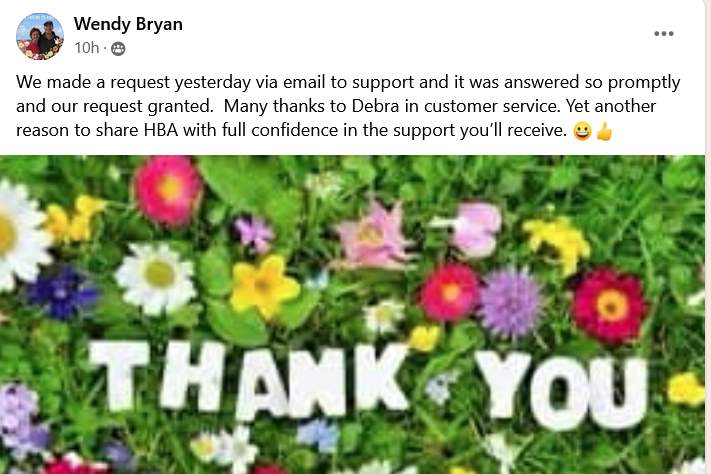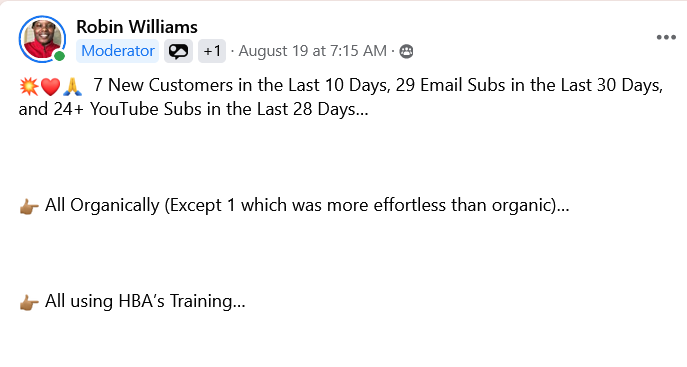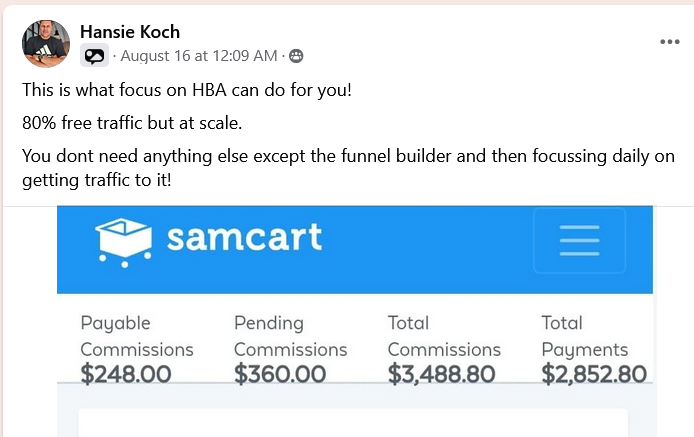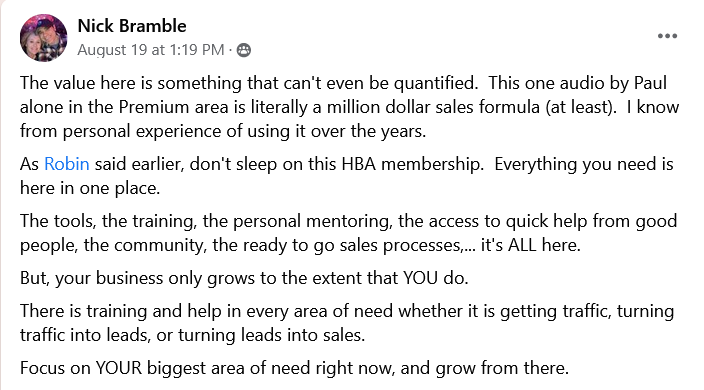 Is Home Business Academy Legit?
Yes, Home Business Academy is a real business and company – that has real products and services available to purchase. You can use HBA to grow your income, and create and sell any product you want. It is NOT a scam, it is entirely legit.
Just like any other program or system, it will take resources to be able to make your use of The Home Business Academy successful for your business.
Their affiliate marketing support and affiliate software is also top tier for any online business to use. When you review their affiliate program more thoroughly you'll see they have a great affiliate marketing commissions structure.
Final Thoughts On This Home Business Academy Review
The HBA opportunity, training, educational products, and funnel builder software are among the best you will find online. Any business would be lucky to be able to get and use any program of theirs.
These products will help any small business, entrepreneur or affiliate marketer earn more money through their marketing.
We really hope this Home Business Academy review gave you more insight about their products and how you might use them to expand your income.
If you ever have any questions, don't hesitate to post them in the comments section below or just say hello. We make each review in order to provide you with accurate information.
More of our reviews
Sincerely,
Your friends and online business partners
Richard And John Weberg
FAQS
Should You Become A Home Business Academy Affiliate?
Yes, if you're an affiliate marketer looking for a quality business to promote, then you should consider the academy affiliate program. The business academy affiliate program provides 80% commissions that any affiliate would be happy to earn. They reward affiliate marketing partners handsomely. So you could consider becoming an affiliate.
What Is The Best Home Business Academy Product?
The best Home Business Academy product has to be their financial training. It is both easy to use and easy to learn from. It is an awesome financial product to invest in, and you can even do it from home with online affiliate marketing in mind.
Is Every Business Academy Review Honest?
Mostly, however you want to make sure you only learn from reviews provided by actual customers. We, are actual customers and affiliates of the HBA. And this business academy review is honest and transparent.
Is The Home Business Academy A Scam?
No, The Home Business Academy is a real business & company. HBA has real employees, and a real headquarters. It is NOT a scam. They have a real builder for your funnels that you can use, financial literacy products for your business & personal finances – and so much more.