Savings Highway Global Review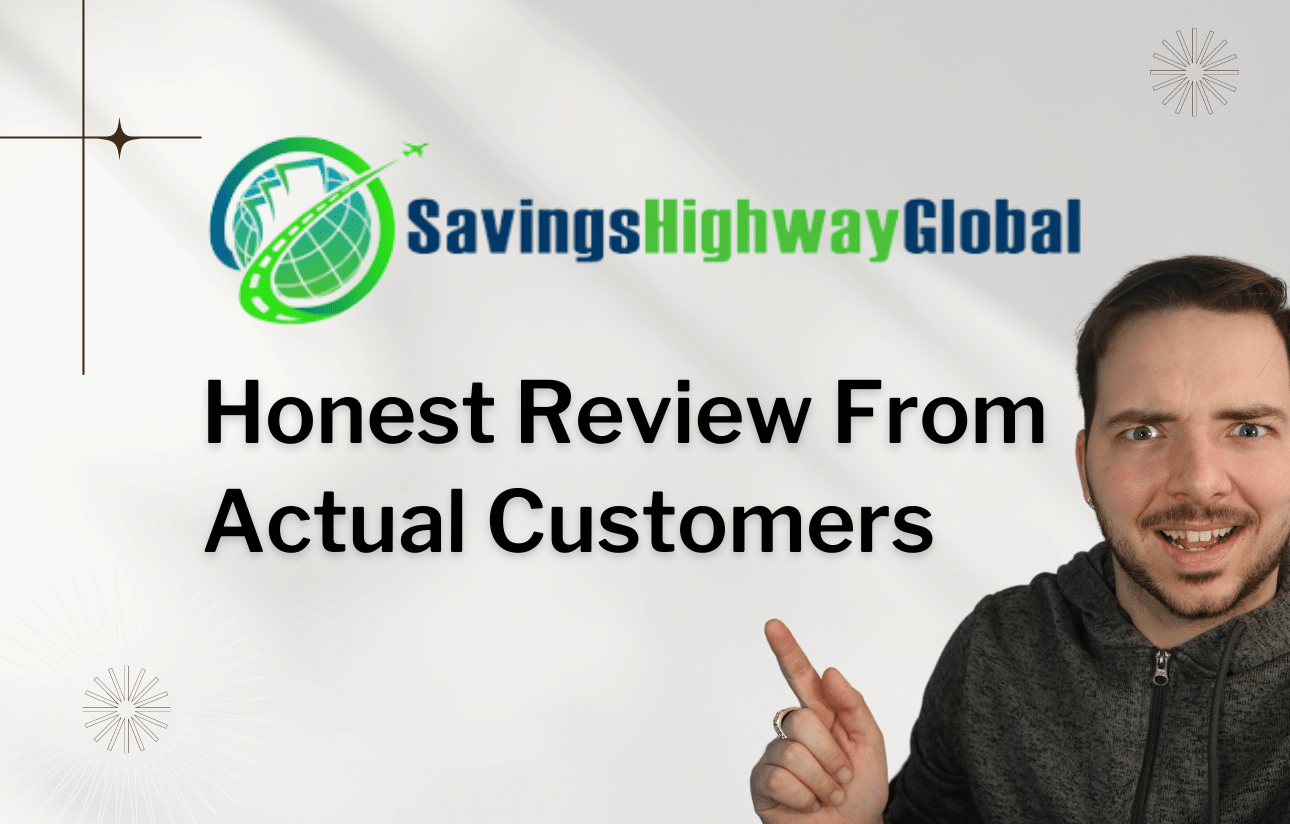 The financial needs of the world are always changing, and becoming more important as more people need financial stability in their lives. One of the most successful programs for helping people save money and reach a positive financial status, has been Savings Highway Global.
Being founded back in 2006, Savings Highway was created by Steve Gresham. It's purpose? To help people all across the world and from all walks of live, live better financially by saving and investing in smarter ways.
This Savings Highway Global review will cover every detail about this program and how it can help you save much more. Let's go through everything they offer right now…
What Is Savings Highway Global?
Savings Highway Global is a company that helps people save money across every aspect of their lives. By helping their customers and users save money, it allows them to lead more happy & prosperous lives.
Here's a list of some of the ways SHG features & ways it's will help people save money & enrich their lives…
Travel Engine
Titanium Travel
Amazing Savings Portal
Family Legal Plan
Global Travel Assistance
Titanium Mentors Club
24-hour TelaDoc (No fee)
Aetna Dental Discounts
Coast 2 Coast Vision Prescription Savings
24-hour Roadside Assist
Financial Help Hotline Tax Hotline with Free Tax Return Titanium (DFY)
Marketing System
Tax Deductions Training
SavingsHighwayGlobal is one of the best ways anyone can save & keep money that they need.
How Does Savings Highway Global Work?
How Savings Highway Global works is very simple. All you have to do is join and invest in one of their membership plans. After this, you get instant access to all of the Savings Highway benefits that they have available at that membership level. Here are the 3 memberships available publicly.
Once you join you will get back office access & be able to navigate it freely. You also get access to support and their incredible trainings as well.
Savings Highway Global Pricing Plans
Below are the pricing plans, how much they cost, and what is included in each plan on this platform. SHG has some very affordable pricing.
Gold Membership
The basic and very affordable first membership on this platform is the Gold Level. At only $20 per month, everyone is able to invest in the option. Especially because, the amount of savings you can see in your daily life is still quite impressive at this level. You get access to the travel engine and the savings portal which is extremely beneficial. While this is the entry Savings Highway Global package, that doesn't mean it isn't a quality plan.
Platinum Membership
The middle and still kindly priced option for this system, is the Platinum membership. At only $99 per month, you gain massive ground on the potential amount of savings benefits you additionally gain access to. You will get, Travel Engine, Amazing Savings Portal, Family Legal Plan, Global Travel Assistance, Platinum Mentors Club, and the Platinum (DFY) Marketing System. This highway global review supports that this may be the package that most people should choose. Especially if you truly want to save your way to true wealth.
Titanium Founder
The highest monthly package is the Titanium Founder pricing plan which is filled with immense savings benefits. At just $199 per month, it is by far the best value you'll get with this program.
You get access to all of the above features mentioned, and also 10 other savings & discount features. If you want to save a lot of money then this is the plan you should use. This is the top package with Savings Highway Global that we find to be highly valuable.
Savings Highway Global BBB Rating
Yes, the Savings Highway Global company has a A+ rating with the BBB. This means they are a truly accredited business and have a good standing. They are a highly recommended company that people all across the world are loving.
SHG has great reviews from thousands of customers who use their service and program on a daily basis to save more money.
Business & Affiliate Compensation Plan
With Savings Highway Global there are over 10 different ways you can get paid. In general however, there compensation plan for affiliates pays out around 80% residually. There is a large variety of lucrative bonuses you also can earn from when you refer a certain number of other customers in a variety of ways.
SHG is a multi-level marketing company which also means you earn commissions multiple levels deep. Here's an image of a variety of the ways you get paid through Savings Highway Global.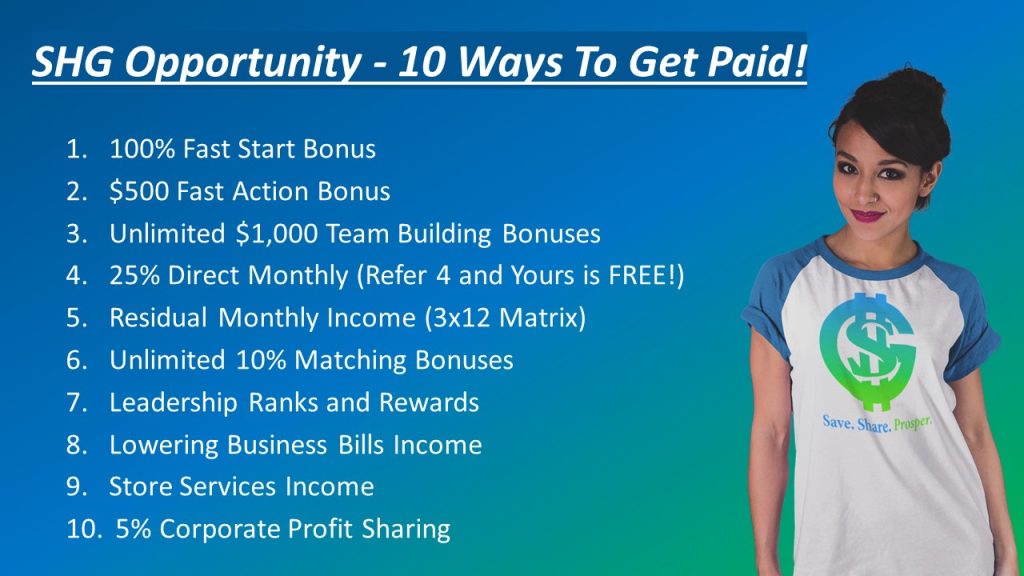 SavingsHighwayGlobal Company Support & Culture
The founder of this company & the team behind it, are one of a kind. They obsess over customer success and truly want to save their customers as much money in their daily lives as is possible.
Is Review Of Savings Highway Global Legit?
Yes, Savings Highway global is legit, and so is this review of the platform. They are a real business that have been a growing powerhouse of a company for years. Savings Highway Global will continue to grow for years to come!
It has a quality support team, great products, and so much more that give Savings Highway Global and edge even on competition.
Savings Highway Global Review Final Thoughts
This has been an honest review of Savings Highway Global. We've done dozens of reviews over the past few years, and SHG has been one of the most impressive companies to work with. Savings Highway has a solid reputation of truly helping their customers with care. We hope you appreciated this review, and learned from it.
Considering using Savings Highway Global to grow your financials and business.
With our kindest regards,
Jon Weberg
Richard Weberg