GotBackup Review: Backup Your Digital Data And Make Money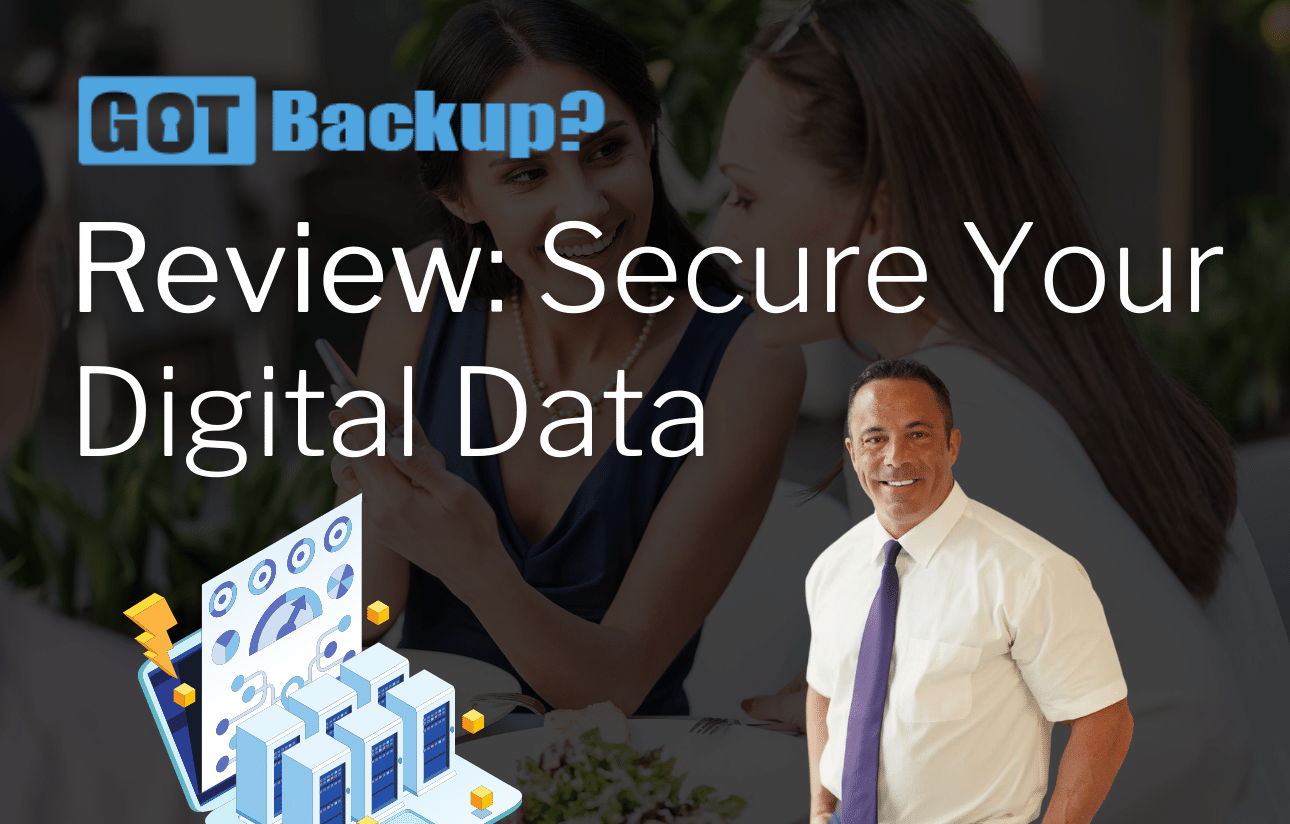 Our GotBackup review will explain all of the details regarding this digital cloud backup and storage service, and the huge affiliate marketing opportunity that it has as well.
We have purchased GotBackup ourselves, and use it for all of our digital storage and backup needs. We are also promoting it as affiliate marketers because of the amazing compensation plan it has.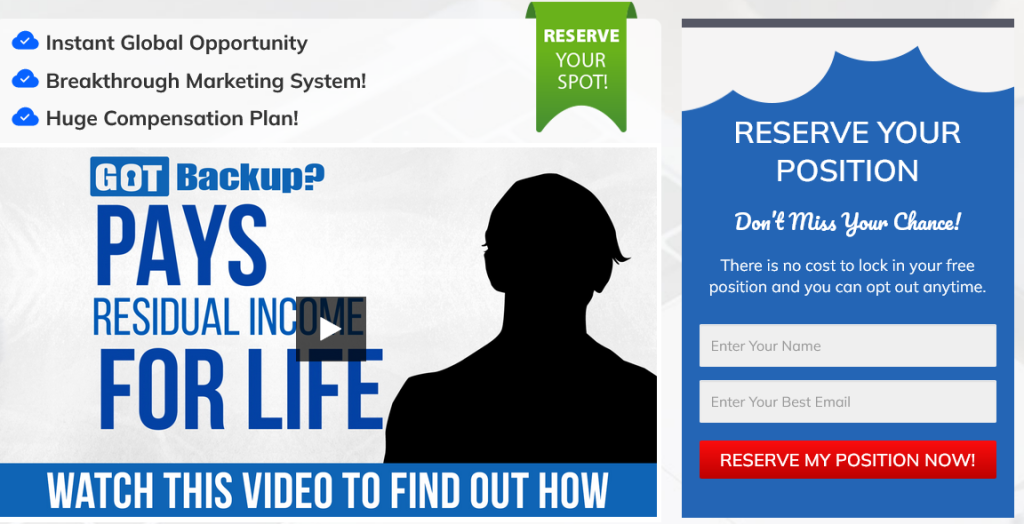 What Is GotBackup?
Got Backup is a digital cloud storage and backup service developed by Now LifeStyle/GVO CEO, Joel Therien. It allows users to store, sync, and backup their digital data from their digital devices, such as their computers and mobile phones.
You are also able to share files and folders with others online, if you wish to collaborate with others. With GotBackup, users can access their files from anywhere with an internet connection, using a web browser or their mobile phone.
The parent company has been in business for over 20 years, is debt free, and owns a datacenter.
GotBackup is a legit backup service and the future of data protection with the most reliable, secure, automated and hassle-free backup solution you've ever experienced.
As a digital enthusiast, we are sure you can understand the value of your precious memories, crucial work files, and other essential digital assets.
In today's fast-paced world, losing them due to hardware failure, accounts being hacked, accidental deletion, theft or cyber-attacks is a nightmare no one wants to experience.
Watch our GotBackup review video to learn more about the product and how the opportunity works.
Why Use GotBackup?
We find it absolutely essential to have a digital storage backup service in today's digital world, and for many reasons.
As an example: I had my personal Facebook account hacked 2 years ago. Now, I had that account since Facebook started, and so over the years I had uploaded many thousands of pictures and videos to it.
At the time, I never used a backup service of any kind, and I could never get that Facebook account back.
Every attempt I made to contact Facebook, they never responded to, and after several months passed, they sent me an email saying my account was permanently disabled.
Since I never stored those pictures and videos anywhere else, you guessed it, I lost them all, and many of those pictures and videos I lost were irreplaceable.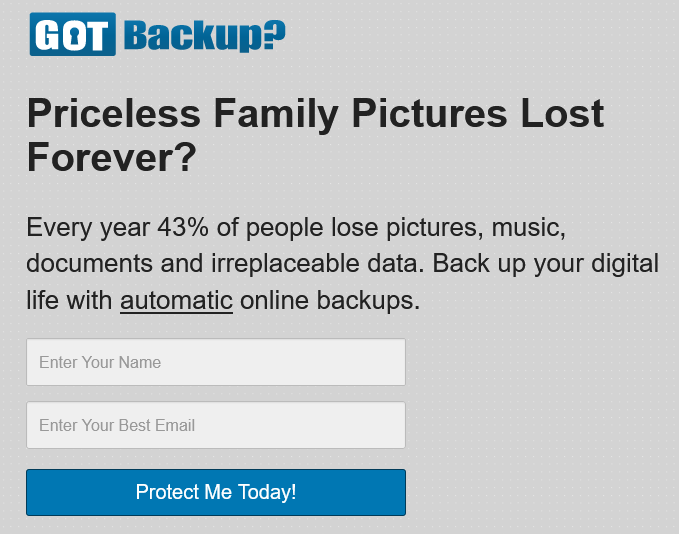 At almost the same time, my cell phone quit working, and it literally would not turn on, and my phone service provider could never get it to turn on again, or recover the data.
So I lost all of the pictures and videos from my iPhone, which again, most were irreplaceable.
And that's where GotBackup comes to the rescue!
When you use their service you will never have to worry about loosing your precious memories are other important digital data ever again!
Millions lose their precious digital photos every year, do not be one of these people…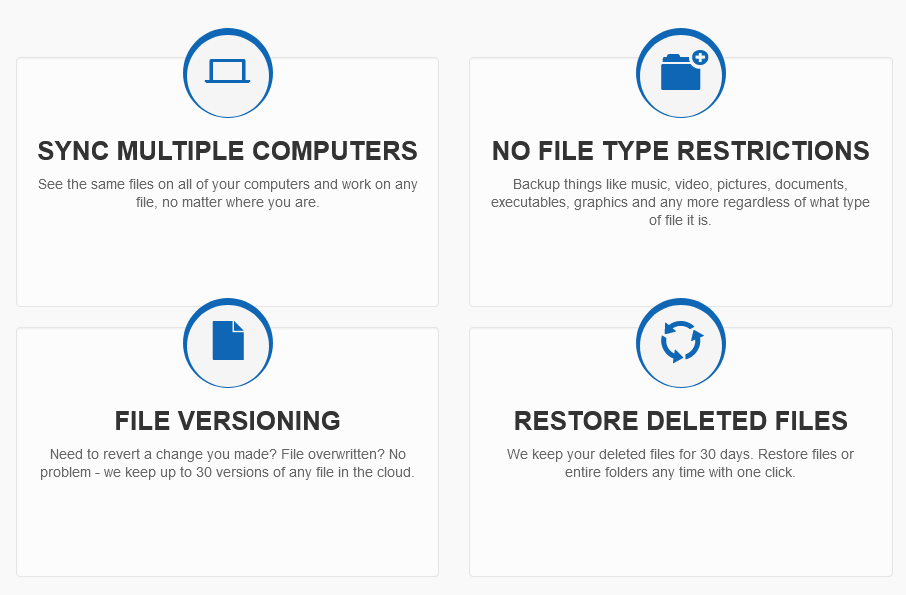 GotBackup Features
What makes Got Backup so special?
Unmatched Security: Their state-of-the-art encryption technology ensures that your data remains safe and sound. No one but you can access your files, giving you complete peace of mind.
Unlimited Storage: With GotBackup, you'll never have to worry about running out of space again. their affordable plans offer you unlimited storage, so you can back up EVERYTHING, from your favorite photos to your entire movie collection.
Cross-Platform Compatibility: GotBackup works seamlessly with all your devices, including PCs, Macs, smartphones, and tablets. Their easy-to-use app makes backing up and restoring files a breeze, no matter where you are.
Automatic and Scheduled Backups: Their intelligent system takes care of everything! Set up automatic or scheduled backups, and let GotBackup work its magic in the background, so you can focus on what matters most to you.
Instant File Recovery: Accidentally deleted an important file? No problem! With GotBackup, you can quickly recover your lost files with just a few clicks.
Sharing And Collaboration: You also have the ability to share and collaborate with others if you give them permission. No more need for Drop Box!!
Family Plan: Gotbackup will protect you and 5 other family members which is insane value. Their competition in the space charges $7.99 or more per month for just one person.
Multiple Languages: GotBackup has been translated into over 30 different languages, making it globally available to almost anyone.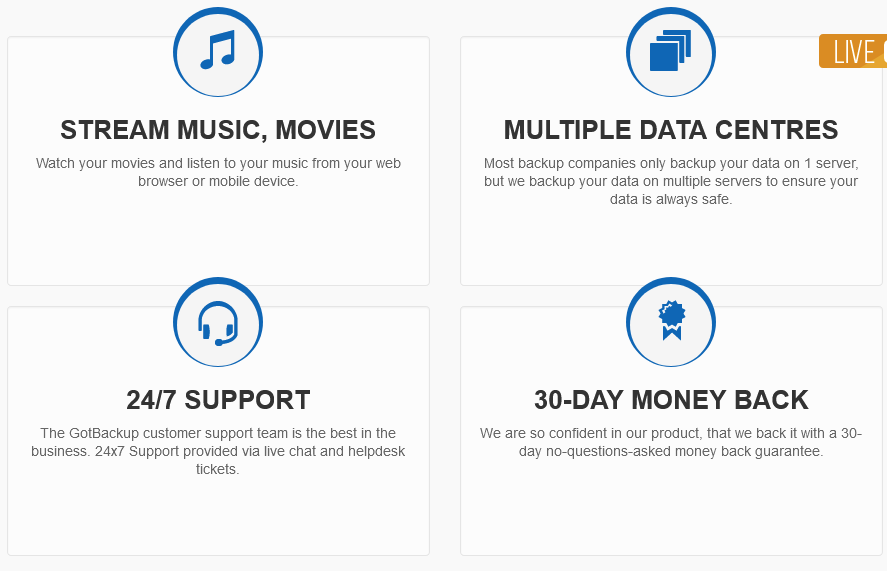 How Much Does GotBackup Cost?
Got Backup has a family plan that cost just $9.97 per month. It will protect you and 5 other family members which is insane value. You get 6 Terabytes of backup and storage space.
And a $40 one-time affiliate fee, if you choose to promote it. No other mandatory fees.
GotBackup Compensation Plan For Affiliates
As we have shared above in the features, Got Backup has been translated into over 30 different languages making it an instant global opportunity worldwide at a price point that anyone can afford.
This makes it one of the best international opportunities to promote in the affiliate marketing Industry.
So if you decide you want to promote GotBackup and earn money from sharing the service, the Gotbackup compensation plan is as follows: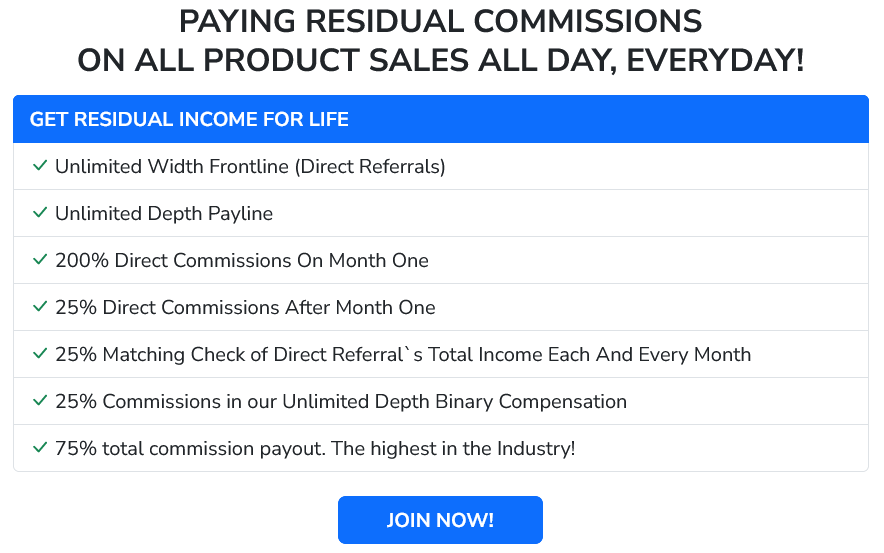 How The Comp Plan Works
You will get paid 200% direct commissions on month one, and 25% direct commissions for each month there after, and a 25% matching check for any body you sell the product to that also wants to promote it.
As an example: If you refer Sally to purchase Got Backup, you will make a 200% upfront commission of $19.94. Every month thereafter you will receive 25% of $9.97 which is $2.49. You will make this every month as long as she pays for her GotBack up service.
Now, Sally decides she loves the service and wants to sell it is as well.
Sally her first month makes $500 in total, this means you will also get paid 25% in a matching check, so you make an additional $125 without doing any additional work.
You will receive this 25% matching check on all of your personal referrals.
Plus, at the end of every month, Gotbackup pays an additional 25% binary commissions based off the number of active customers you have in your downline, no matter who sponsored them into your business.
GotBackup has created a free tour link for all affiliates to use combined with a powerline marketing system that will literally sell GotBackup for you!
New Gotbackup Bonus Pools Added
With all the in demand features of the service and the lucrative compensation plan, this makes GotBackup one of the most inviting affiliate programs in the industry.
Think about this as well: Why would someone using the backup service ever stop paying for it, I mean it only cost $9.97 a month?
Once someone has all their precious memories, crucial work files, and other essential digital assets protected and backed up, they are not just going to drop Gotbackup.
Make sense?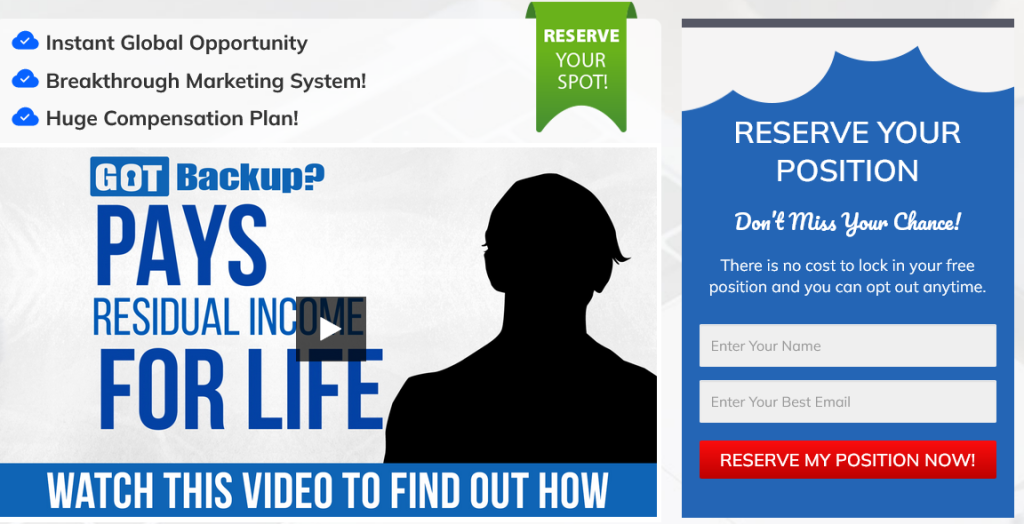 Wrapping Up Our GotBackup Review
As we have pointed out in the beginning of our GotBackup review, we are both customers of the service and are promoting it as affiliates.
So from our personal experience of using the service and dealing with the company behind it, we absolutely love GotBackup, and we know you will too!
Their service is top notch and so is their customer support.
We really hope this article has been extremely helpful to you. If you have any questions, don't hesitate to post them in the comments section below or just say hello.
Sincerely,
Your Friends And Partners
Richard And John Weberg
GotBackup FAQS
Is GotBackup easy to use?
Yes, it is very easy to use. GotBackup offers an easy-to-use, intuitive user interface for all types of users, regardless of ones technical expertise.
Can a file be restored if I accidentally delete it?
Yes, they keep your deleted files for 30 days. Restore files or entire folders from the cloud at any time with one click.
Is my digital data safe and secure?
Yes, your online files are encrypted with military grade AES-256 encryption to keep them safe.
Can I cancel the service at anytime?
Yes, you can cancel the service at anytime, there is no contract at all. They also offer a 30-day no questions asked money back guarantee.
Does it cost anything extra to join the affiliate program?
No, once you purchase the Gotbackup service for $9.97 and pay the $40 one-time reseller fee, there are no other fees to take part in their affiliate program.
Who owns Gotbackup?
Gotbackup is owned by GVO (Global Virtual Opportunities), a company that has been in business over 20 years. GVO got its start in the web hosting business and now has many other digital products it sells through their affiliate programs. They own a datacenter located in Schertz, Texas and are completely debt free.