How To Find Targeted Solo Ads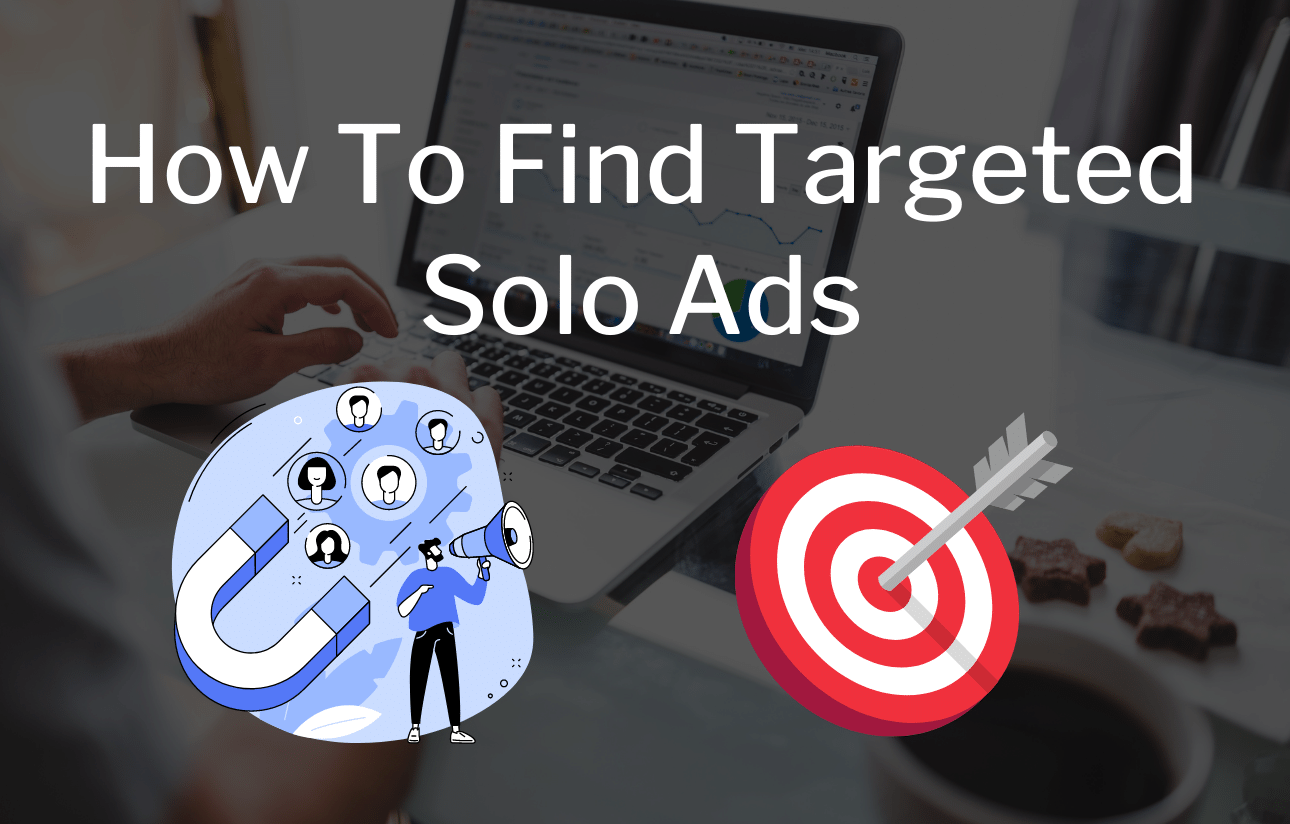 While solo ads can be a great source of leads for any business owner, it's important to make sure they are targeted towards your offer. This need is why we've create a simple guide on how to find targeted solo ads for the products and services you want to sell. The solo ad industry is a growing source of paid lead generation you can take advantage of today.
Here's how to find the best solo ads that will convert and bring you affordable targeted leads. The methods for finding only the best solo ads has been proven to convert after we've spent $10,000's testing solo ads over the past 20 years.
How To Find Targeted Solo Ads
Decide The Niche Of Solo Ads You Need To Buy From
In order to ensure you have the most targeted solo ads possible you'll need to buy solo ads in the niche your offer is in. Solo ads only work if the leads and traffic directed at an offer have a desire to buy that kind of offer. For example, you would only buy a solo ad for a health related product, if the audience from the solo ad were interested in health products.
Product and audience match is key!
Decide what kind of solo ad audiences you want to get in front of.
Find A Quality Solo Ads Seller In Your Niche Or Industry
You'll need to find a solo ads seller who is in your niche. One that has targeted and hungry buyers interested in your exact kind of product or service. You can search in an affiliate vendor marketplace to and find a wide variety of solo ads sellers. From this collection of solo ad providers you can choose one that has traffic interested in your offer.
You can usually messages sellers directly to ask what their audience is like.
Buy From The Vendor With The Most Targeted Traffic
Once you find a good solo ad seller it is time to buy some traffic! You'll usually be buying traffic in 1 of 2 ways…
Cost per click
Cost per lead
We suggest that you test both options to see which kind of solo ad will generate the best customers for you. Always buy from a vendor with targeted traffic who is genuine – and trustworthy. Look for many good reviews before buying from anyone.
Test The Traffic And Switch Sellers If Necessary
After you've bot a solo ad you should consider testing other targeted sellers as well. Some solo ads vendors will have better traffic then others. You'll want to test out a minimum of 5 solo ads sellers before you decide to keep buying from 1 or 2 that perform the best.
Once you have found the highest converting solo ad providers then keep buying solo ads from those sources. Make sure you are tracking your solo ad traffic properly to ensure you know which ads are performing the best. And, consider buying from a solo ad seller that has traffic filtering in place.
Can You Get Free Targeted Solo Ads?
Yes and no. You can't necessarily get free solo ads, but sometimes solo ad sellers will give you a few free extra clicks or leads. The amount of free traffic and leads you can get – is usually determined by the size of the traffic package you order. Usually if you order a large order of traffic or leads, a solo ad provider will sometimes give you some free bonus traffic.
Otherwise there not any legitimate sellers who will give you free solo ads.
Final Thoughts
We hope you now have a good understand on how to find targeted solo ads. Your business needs quality leads and traffic. The more targeted the traffic you invest in, the higher your offer will convert. And bring you in more sales!
You want your solo ad targeted to ensure the quality of the leads being generated. Good leads bring you great customers and bad leads bring you no sales!
We thank you so much for reading through this article.
With our kindest regards,
Jon Weberg
Richard Weberg