4 Best Solo Ads Vendors & Solo Ad Providers That Get Sales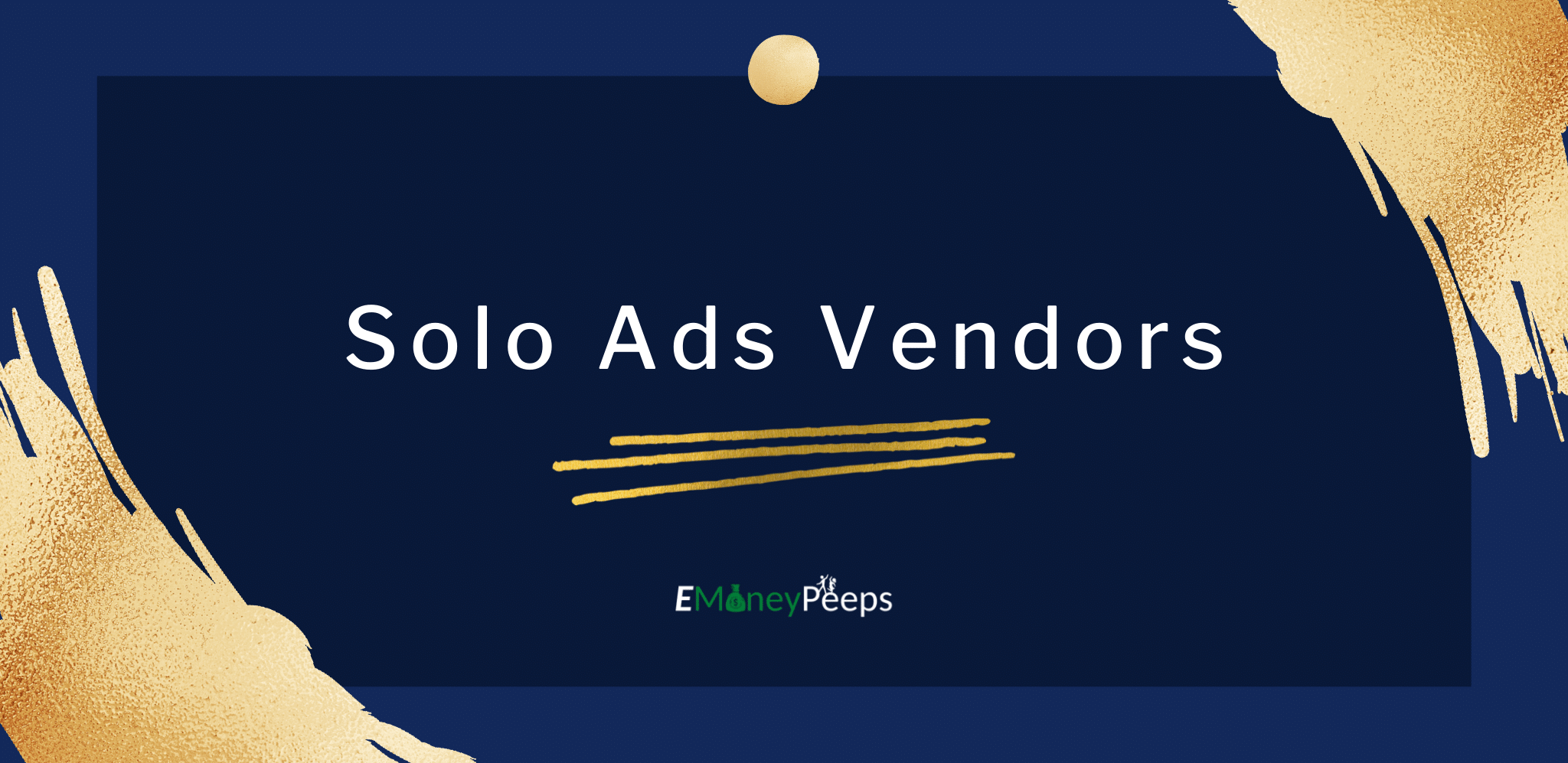 You've arrived at the right place if you're looking for the best solo ads vendors to buy traffic and clicks from. For over a decade, we've been buying these types of advertisements, and we know which solo advertising companies will generate you the most sales based on our rigorous testing.
Solo ads have been around for over 20 years now, and they have became the #1 advertising alternative to social media ads.
But Why?
They provide what other traffic and lead generation strategies can not. Consistent, reliable, bot-free, guaranteed to convert, quality traffic.
However, not all ad providers & companies are held to the same quality. And to be honest, some solo ads vendors are complete junk, they use deceptive means such as using bots, and fake email subscribers.
Yes, the bad (fake) vendors do not care if you get any results, they just want your money. And if you do not know what to look for, you could be one of their next victims..
That is precisely why we've compiled this list of highly regarded top solo ad sellers that you're about to read about.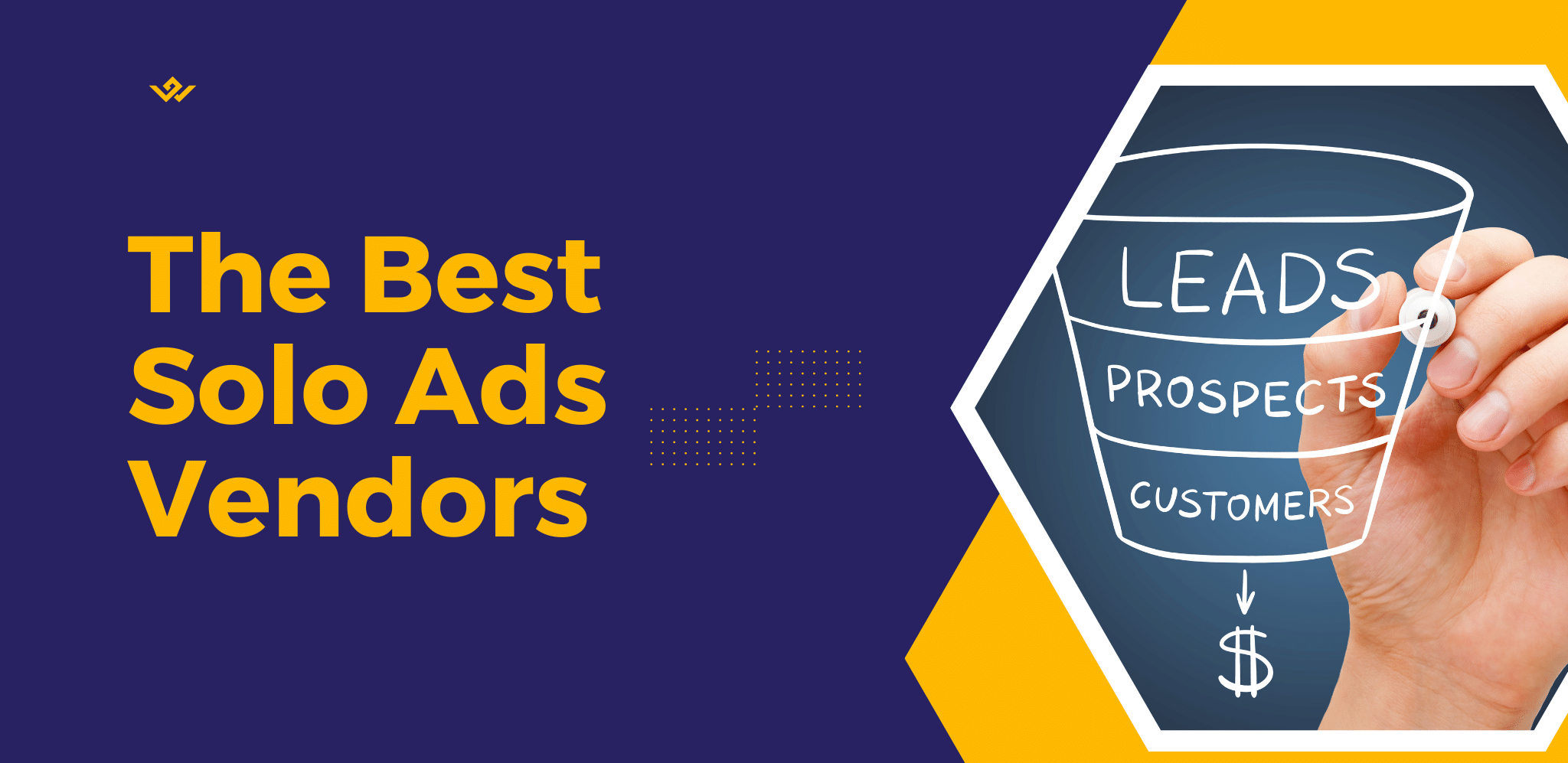 What Are The Best Solo Ads Vendors?
To get the best solo ads in the industry you need to buy from the best vendors.
When you've bought more advertisements then 99.8% of the world, and have run vigorous advertising split tests like us, you're able to understand what makes a quality solo ads vendor.
You have before you now, the official ranking of the best ad providers, and what makes them so special.
Get Our Top Recommended Lead Generation System To Use With Solo Ads
Udimi Solo Ads
You'll find that Udimi is one of the most reputable, and quality lead providing solo ad vendor online. Truly, it is the best solo ad platform that also really cares about it's customers.
We highly recommend that you invest with Udimi if you're going to buy solo ads any time soon.
We've spent $10,000's with them, so we know how good their traffic is!
What we like about Udimi:
It's a platform – that brings solo ad sellers and buyers together under one roof.
Peer reviews – buyers and sellers can both leave public comments and reviews.
Sellers can be ranked and searched – by sales, opt-ins, niches, price, and repeat orders.
Super affordable – clicks can be bought starting at .20 cents.
Tracked and monitored – all solo ad purchases are tracked and monitored directly on the platform in real time.
Refunds – if a seller does not deliver the clicks purchased, refunds are handled by the system immediately.
---
Signup To Udimi Solo Ads Today!
Udimi is a managed solo ads marketplace that connects buyers and sellers. Join the network and power up your business!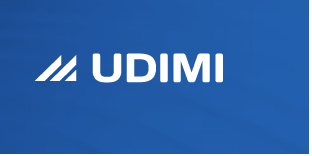 ---
Traffic Authority
For the last 20 years, this has been a major source of leads and revenue for lead vendors. We strongly advise Traffic Authority because it has been tested and proven to produce sales, even high-ticket sales right away!
Again we've spent $10,000's with them, so we know how great their traffic is!
What we like about Traffic Authority:
The Company – has been in business selling traffic for two decades.
Pause button – yes, if you need to pause a campaign for what ever reason, you can instantly pause your campaign with a couple clicks.
High quality traffic – cost a bit more per click, but well worth it, as we have made many high ticket sales right out of the gate.
Campaigns start immediately – once you purchase a traffic package and put in your link, they start delivering.
---
Traffic Authority: The Complete Traffic Solution
Get ready to take control of your traffic! Join Traffic Authority TODAY and find out why this is the highest converting traffic around!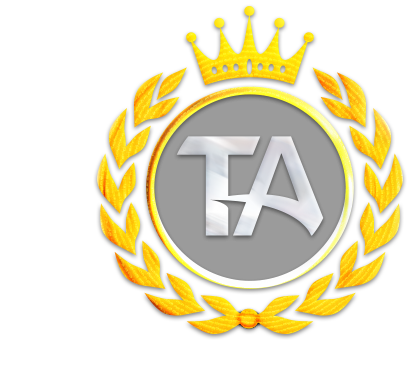 ---
Heavy Hitter Leads
A new and rising solo ad provider that is garnering excellent reviews. We've worked with the creator for 20 years, and he's a friend of ours.
He is always reinventing new ways to serve customers with what they need. And in this case, it's high quality leads!
With Heavy Hitter Leads you pay by the lead, and not by the click as with traditional solo ads.
Heavy Hitter Leads appeals to us for the following reasons:
Very inexpensive lead packages – any entrepreneur, affiliate marketer, or business can afford them.
Well respected owner – Rob Fore is a very well known and respected marketer, he has the highest integrity.
Scrubbed and cleaned – all leads go through a rigorous cleaning process before they are ever delivered to the customer. They use Email List Verify to first scrub, validate and verify each contact record. Then they check the domain, validate the smtp, remove catchall emails, eliminate spam traps, fix syntax errors, remove all duplicates and delete both soft & hard bounced email addresses.
Leads are drip fed – You can have these leads automatically drip fed into the email marketing software you are using. Including: Active Campaign, Adopia, BuilderAll, Campaign Refinery, Constant Contact, ConvertKit, Drip, Emercury, GetResponse, Imnica Mail, ListFlex, MailingBoss, MailerLite, MailWizz, Market Hero, Maropost, Ontraport, Send Eagle, Sendlane, SendShark and Squeezify.
TrafficForMe
TrafficForMe is another really great solo ads vendor. They have been in business for many years and have been used as a go to traffic source for many businesses and marketers.
Their solo ads always produce for us!
What we like about TrafficForMe:
100% English speaking countries – their traffic is top tier and you will not get no bad solo ads here.
Niche specific packages – they serve and specialize in these niches: Health, survival, financial, personal development, crypto, forex and business opportunity niches.
ROI – they have always delivered and provided us a positive ROI (return on investment).
Weird sense of humor – The owner has a kind of strangeness about him, a sort of weird sense of humor, you will see what we mean when you visit their website. He is just a no BS kind of guy.
These 4 vendors we have listed above to buy solo ads from can deliver millions of visitors to your offers. They all have excellent customer support and are the best at what they do.
Since they can't compete, we seldom purchase from any other solo ad sellers.
We believe in these platforms so much, we are a solo ads reseller for them as well.
Does It Matter Which Solo Ads Vendors You Buy From?
Yes, you should only buy from quality vetted vendors that have good reviews from real customers. There are small amounts of occasions where someone doesn't verify if a solo ad vendor is of quality, and then they get ripped off from a fake solo ad seller.
This is why you need to do thorough research on any solo ads provider you decide you want to buy from.
You should look at reviews, testimonials, and articles such as this one – in order to accurately be able to tell a good solo ads vendor from a bad one.
The name of the game is to get ads that convert into sales!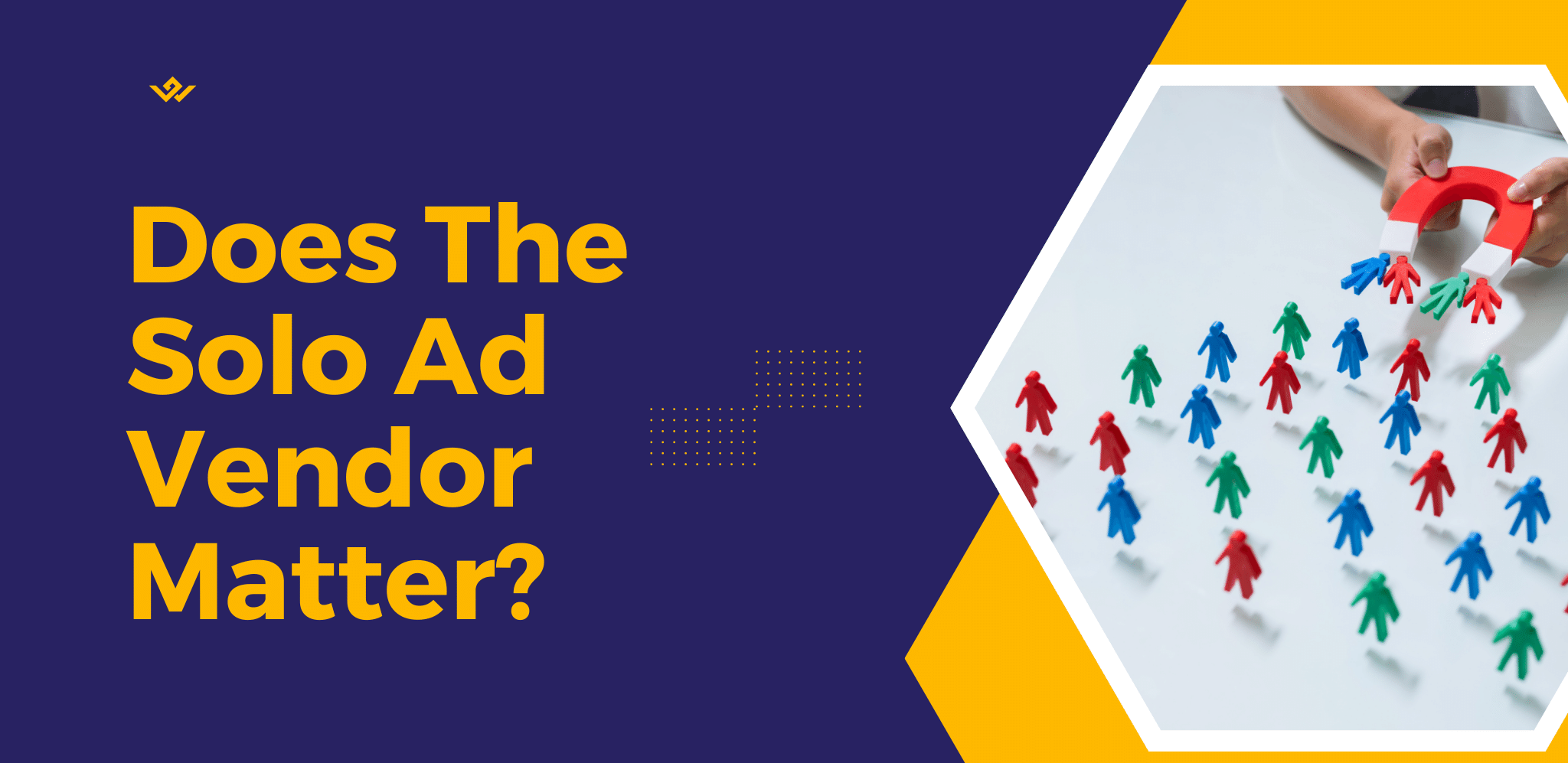 Consider using the following metrics when deciding which solo ad platform will be right for you…
Number of positive reviews: Any advertising source you buy from should have a large number of positive reviews from verifiable real customers.
Number of negative reviews: Yes, good solo ads vendors shouldn't have a "perfect score". They should have a small amount of negative reviews, but not to many!
Solo Ad Price: While these are cheap when compared to other advertising methods, you'll find that you don't want to purchase the cheapest solo ads. Super cheap, isn't good!
Years Selling Solo Ads: Usually you can distinguish a good vendor by the years it has successfully served it's customers.
Number Of Clicks & Leads They Can Deliver: You can determine if a solo ad provider is good, by their ability to deliver a substantial amount of clicks and get you more marketing leads.
Use the above vendors that were listed, or do thorough research for others you may find. Each of the above factor should be used.
How To Tell If A Solo Provider Has The Top Solo Ads?
You must purchase a solo ad traffic package in order to truly understand if a solo traffic provider has quality traffic. The only way to truly know who has high-quality traffic for what you are selling is by sending traffic straight to your offer.
Do Solo Ad Providers Filter Their Traffic?
Yes, but not all vendors filter their traffic. Over the years it has been increasingly important to filter out bad traffic & leads from the good ones.
The advertising sources that can do this the best, tend to have better traffic & leads compared to any competitors.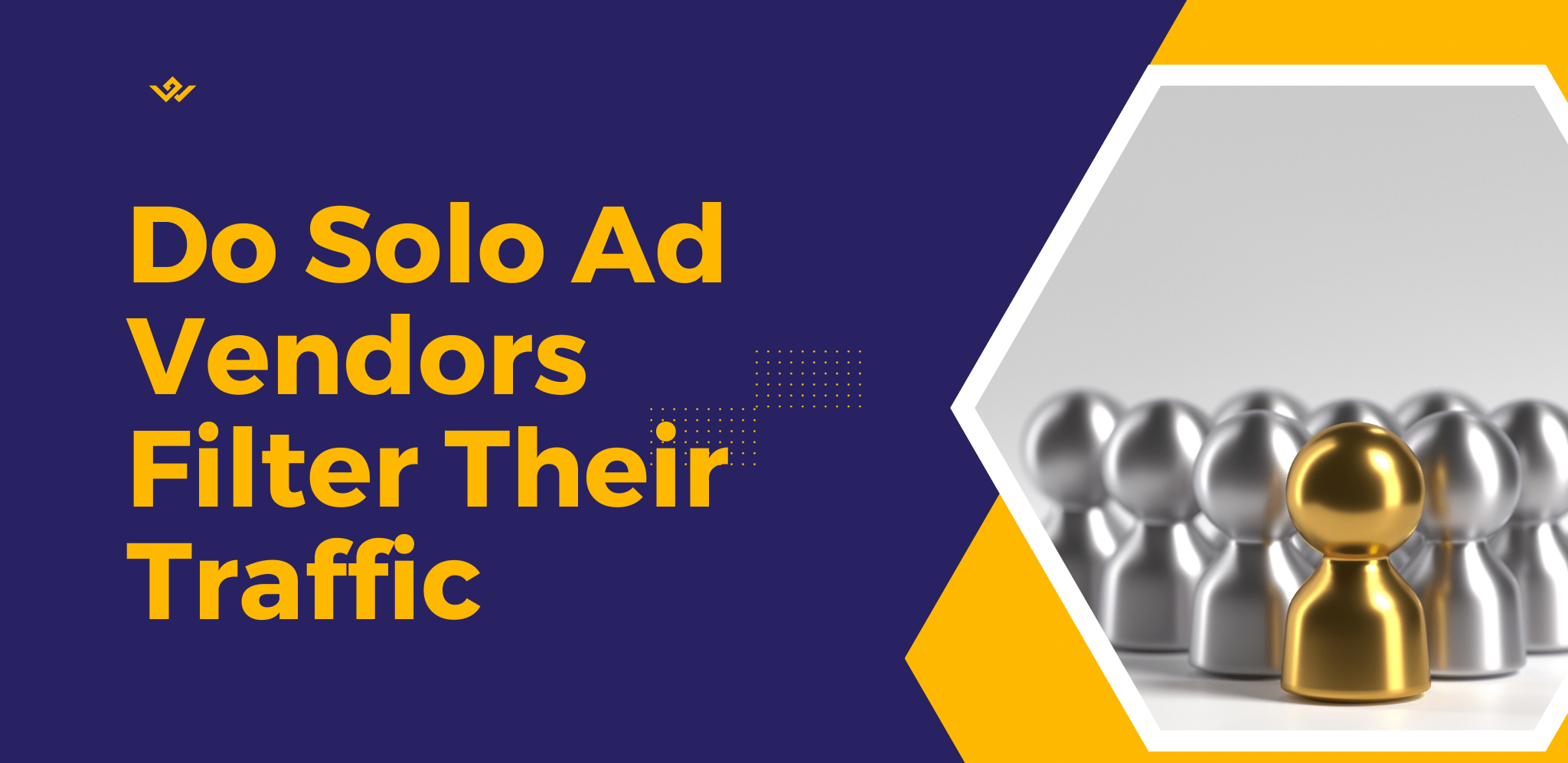 You should do your best to buy only from traffic & lead vendors who have filtered, vetted, or "cleaned" traffic.
Otherwise you may run the risk of purchasing low quality traffic & leads that will never convert into customers for your business.
How To Test A Solo Ads Sellers Traffic
Before you purchase or buy a large solo ads order of leads or traffic – you need to test the solo ads vendor first.
How do you test a traffic source & know if it has quality traffic?
You need to initially purchase a few smaller ad and traffic packages. By investing in smaller quantities first, you'll be able to gauge whether or not their traffic is going to generate you sales or not.
You should consider spending between $250 – $1000 in order to have an accurate enough test to understand if the vendors are any good.
Also make sure to follow up with these leads you get from you purchases several times. This will help you determine how responsive they are.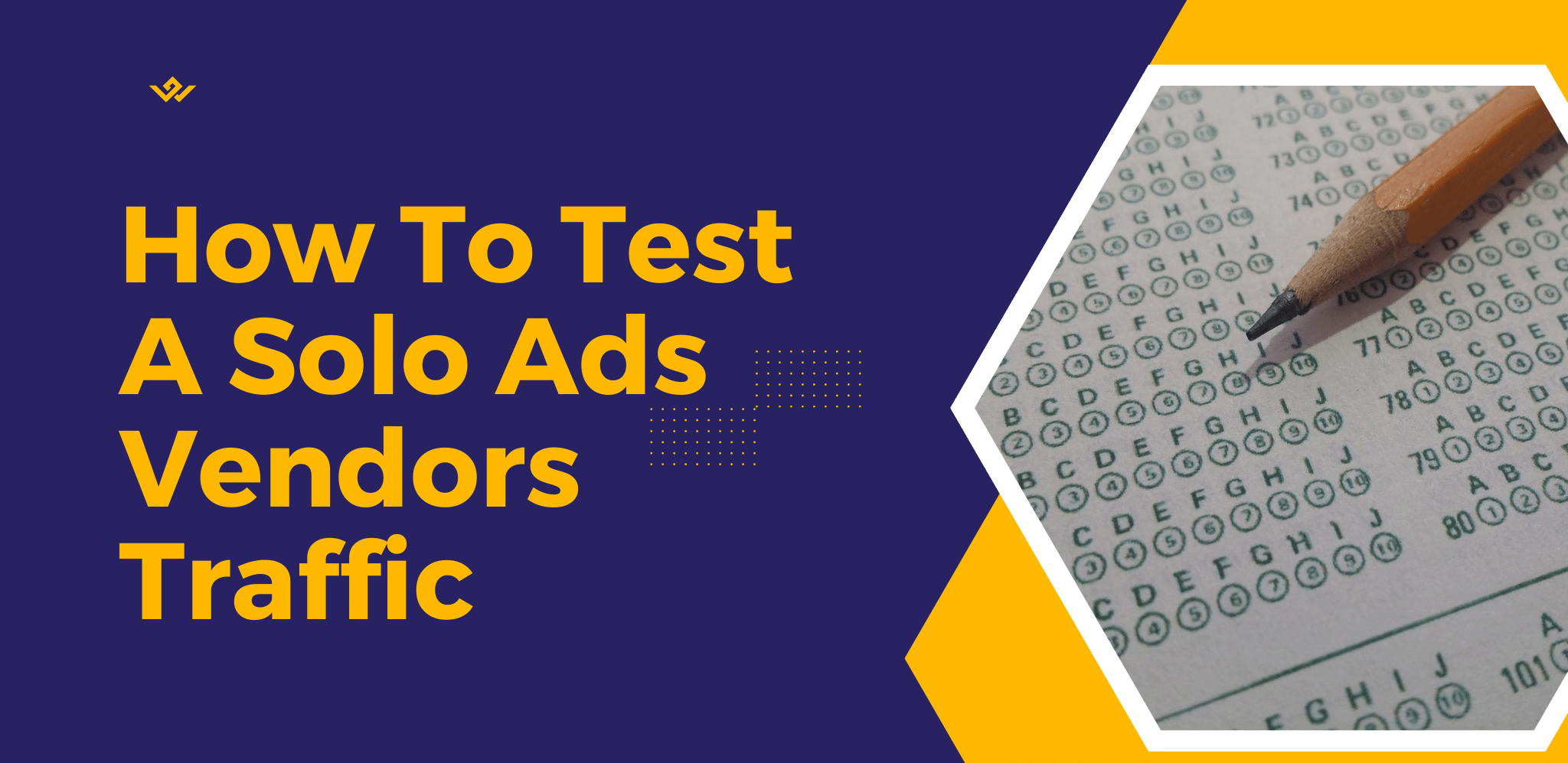 You will want to track the total leads generated and compare that number to the total sales generated. This is called your conversion rate, which you want to be between 1-3%.
Any time you purchase traffic, you should be using your own tracking link, you can get through a service like ClickMeter. This will allow you to see where your leads are coming from exactly, and give you much more data to determine how goof the traffic really is.
Get Our Top Recommended Lead Generation System To Use With Solo Ads
Benefits Of Buying Solo Ads .VS. Other Advertising
You may still be on the fence on deciding if solo ads are right for you. That's completely normal!
Most people are cautious when making the decision to invest in other forms of advertising. And you should be to, since advertising and lead generation is one of the largest determining factors of whether or not your business will be able to run profitably.
As a result, why should you invest in or purchase from the merchants described above?
Same Quality Of Traffic At A Discount
Easy To Find Vendors With Good Reputations
No Fake Bot Traffic
Can Promote Or Sell Any Product Or Service Without Being Controlled
Easy Control Over The Exact Amount Of Leads Or Clicks You Want Delivered
Can Get Ads That Guaranteed They Will Send Their Previous Buyers To Invest In Your Offer
You can become a solo ads reseller & affiliate! Meaning you can earn commissions for referring other people to purchase them – just like us!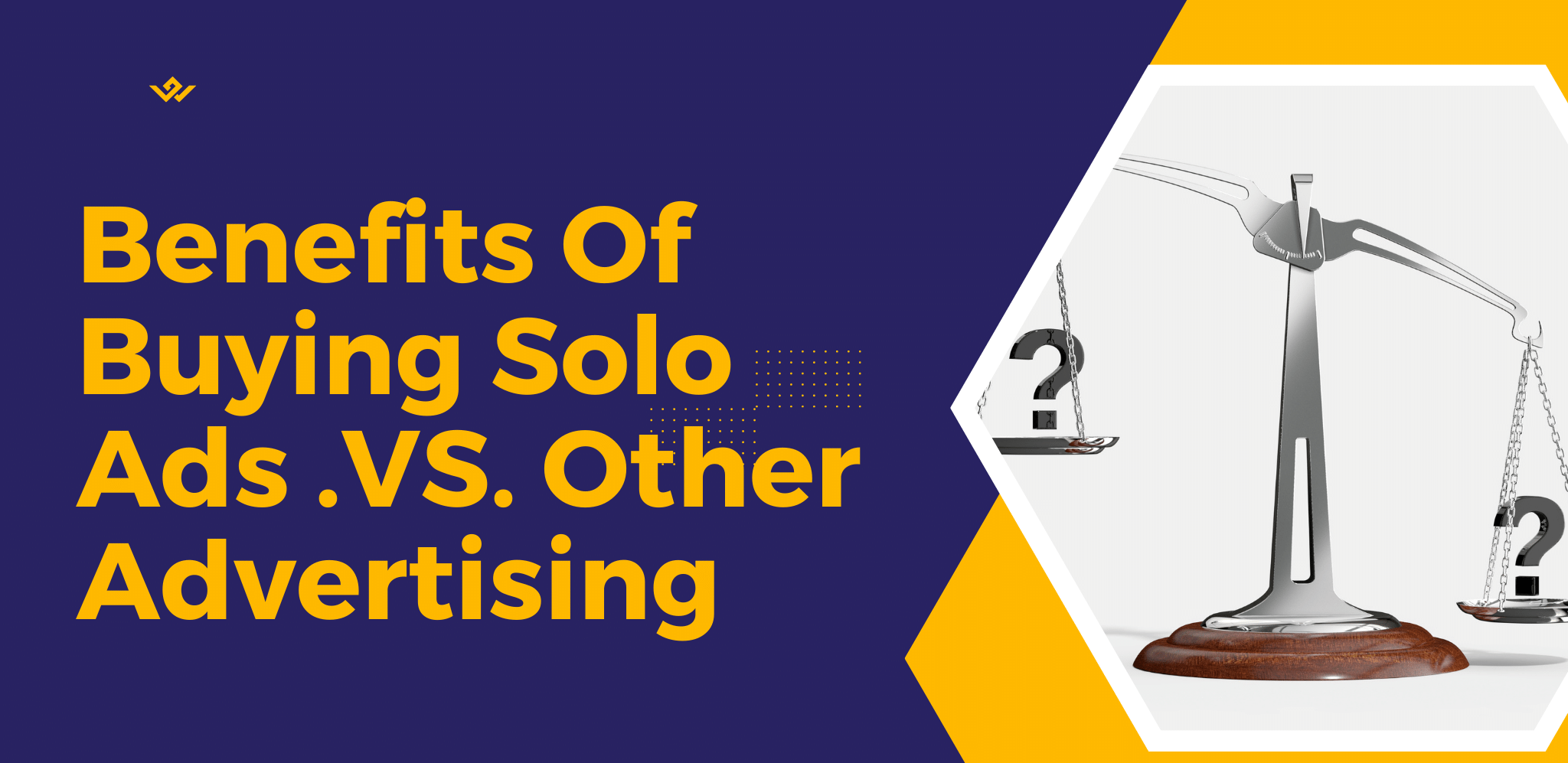 When you compare top solo ads to any other form of advertising & lead generation – solo ads come out on top as a clear winner!
Are Solo Ads Reliable?
Yes, you'll find that as long as you purchase from quality solo ads vendors – you'll be able to generate sales on a consistent basis. Solo ad buyers success comes from only investing with the top sellers.
These have been used for over 10 years to help people scale their businesses in an affordable way. Customer support for solo ad companies is also better than any social media advertising support.
Everything you've read through is why solo ads marketing are an incredible lead source that every one should give a shot.
Get Our Top Recommended Lead Generation System To Use With Solo Ads
The video above will also walk you through the best solo ads vendors that were went through above.
We're hoping that you found this in-depth article valuable and that your ads were effective. Solo ads may be extremely lucrative if you've got traffic.
If you have any other comments, questions, or thoughts you want to share about solo ads – feel free to comment them below!
With our kindest regards,
Jon Weberg
Richard Weberg
Solo Ads FAQS
Do Solo Ads Work Still?
Yes, solo ads are still effective and are becoming more widely used as time goes on! They are a very cost effective advertising solution, that when used correctly can lead to very high conversion rates.
Do Solo Ads Buyers Use Their Own Landing Pages?
Yes, and no, meaning -the solo ad vendor you purchase your ad from, may send your email ad to their subscribers using only your landing page, or some of these traffic providers use their own landing pages, also known as bridge pages, which then sends people to the solo ads buyers offer page.
Should Solo Ads Traffic Convert Highly?
This depends on the offer the traffic is being sent to. Traffic quality is important, but so is the relevancy of the offer to the traffic. This means that if your traffic consists of people who want health and wellness products, then you should only be offering them health and wellness products.
Does Solo Ads Marketing Always Work?
Yes, you'll find that as long as you purchase from quality solo ads vendors – you'll be able to generate leads, and sales on a consistent basis.