Best Solo Ad Companies That Offer The Best Solo Ads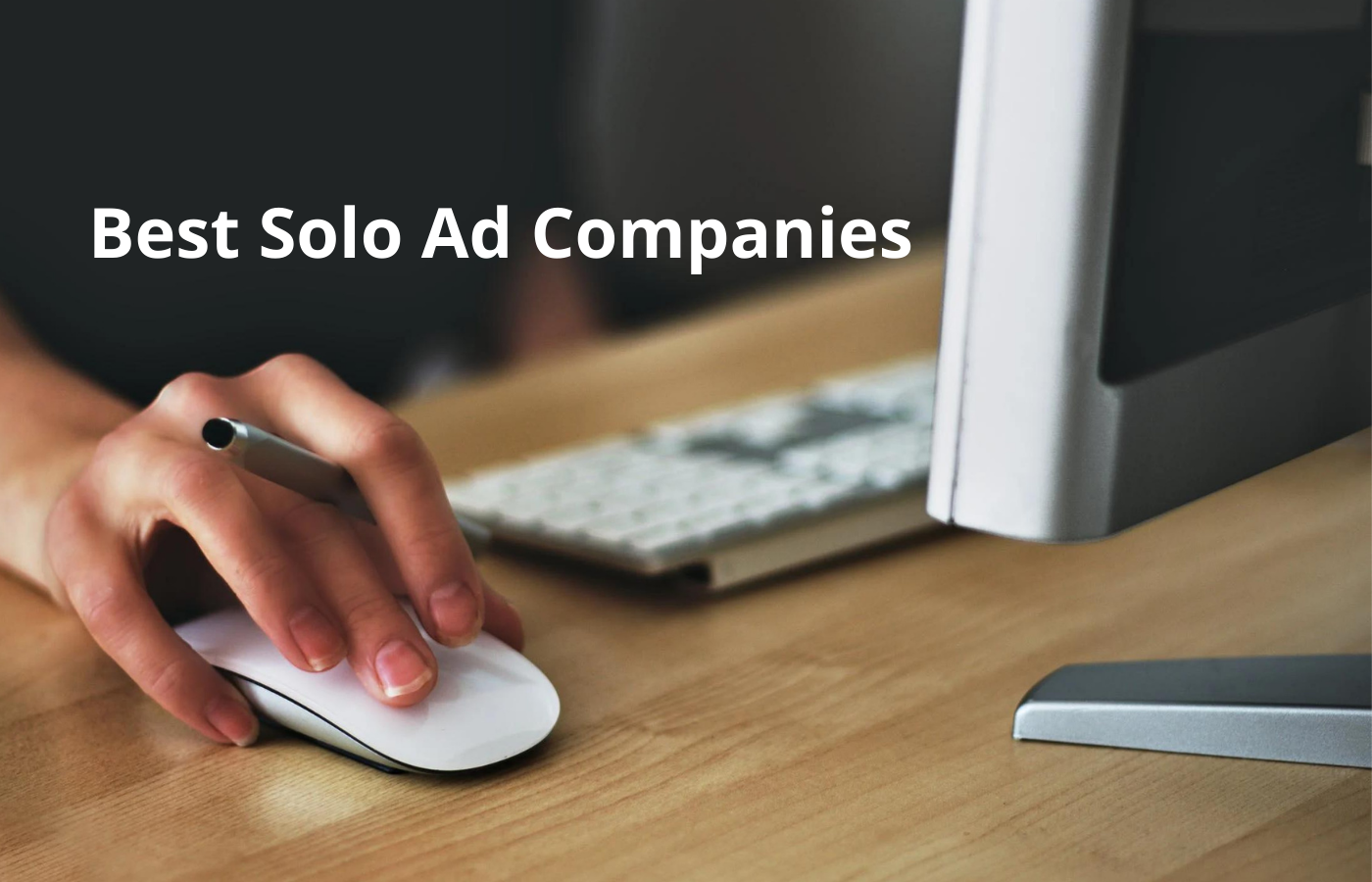 There are many individual solo ad sellers, as well as companies selling solo ads online.
In this article today we will discuss the best solo ad companies to buy solo ads from, and explain the differences in buying a solo ad from an individual person versus a full blown company or platform.
First, lets give you a brief overview of..
How Solo Ads Work?
Solo ads are an advertising medium that uses email marketing – meaning your ad is delivered to people's email inboxes. You either purchase these solo ads from a company or from individuals (entrepreneurs).
You purchase solo ads by the click. They are very affordable for all marketers, and clicks can range in price from .30 cents a click to upwards of 2.00.
They are sold in packages usually starting at 50 to 100 clicks depending on where you buy from.
---

---
Example Of How Solo Ads Traffic Works
Here is an example. You purchase 500 clicks from a solo ad seller, either a company or an individual seller, next you will either give them an email swipe, or they will provide one for you based on your offer.
Most solo ads sellers prefer to create the email swipe for you, because they know their email list, so they like to write them in their own tone and voice.
You also give them a link to your lead capture page.
They will then send an email with your link in it, to one of their email lists, as people are interested in the subject line they see in their email provider, they will open the email and click on your link and be taken to your offer.
Tracking Software
The solo ads seller uses a special tracking software such as ClickMeter, to record these opens and clicks.
As they put your link inside a tracking link before sending your offer to their email list.
When the seller sees that you have reached your 500 clicks, they will then shut your offer off and proceed with someone else.
Now that your solo ad has completed, they will either send you a report in the case of an individual seller, or if you purchased through a company, you most likely will have a log in to a back office of some kind with reporting built in.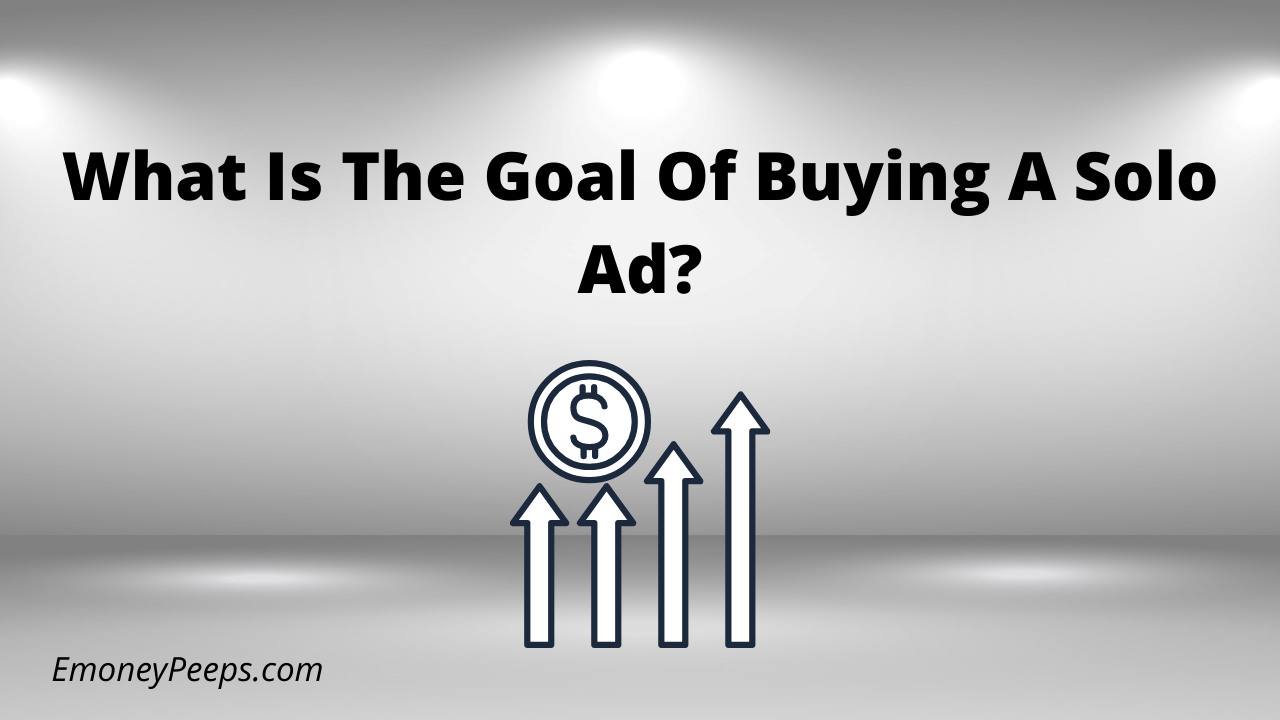 What Is The Goal Of Buying A Good Solo Ad?
The 1st Goal:
Should be for you to build your own email list, and get subscribers to your newsletter.
In the example above, we used 500 clicks, so once your solo ad completes, you will have hopefully added 125 to 250 new subscribers to your email marketing list.
If your lead capture page is not converting by at least 25%, you need to tweak it, so that it does.
If your lead capture page performed badly, make sure and tweak the heading or call to action before buying another solo ad.
Start small, and as it performs better, scale into purchasing larger solo ads.
---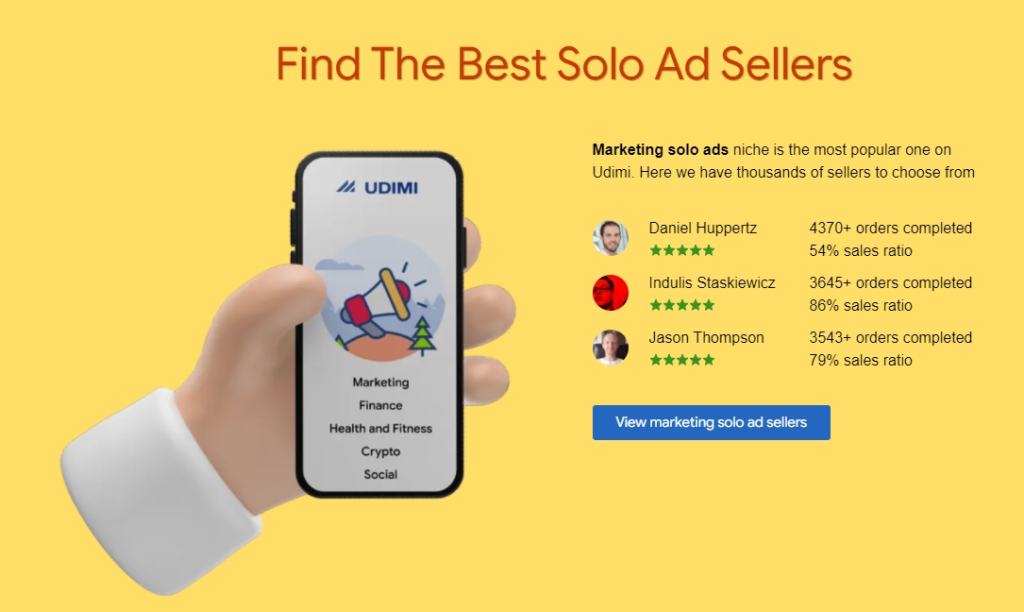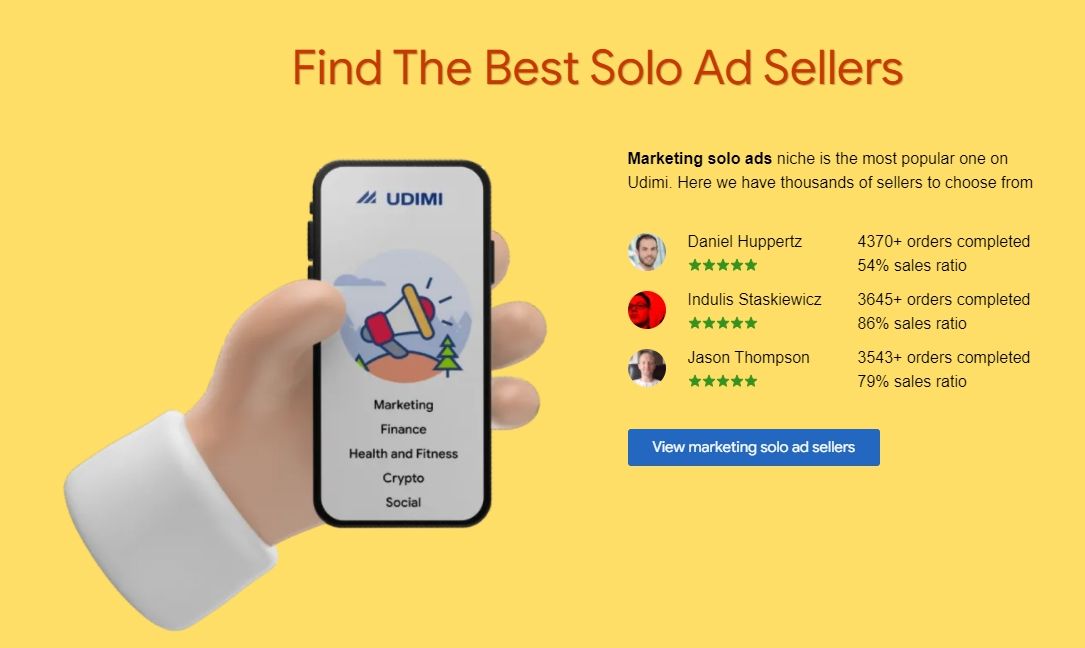 ---
The 2nd Goal:
Is for you to make sales or commissions from what ever it is your are promoting through emailing your subscribers (your leads).
Your lead capture page will be connected to an autoresponder or crm, so that you will be able to email your leads anytime you want with your offers.
The money you make, will be made throughout the follow up process.
Over time, many of your subscribers will keep buying from you. We have people that have been on our email marketing list for over 15 years.
So the faster and bigger you build your email list, the more potential money you will make.
Email marketing can be very lucrative when done right.
All successful entrepreneurs, companies, and marketers online use it to convert leads into sales, including major retailers such as Walmart, Amazon, Dell, etc
Get Our Top Recommended Lead Generation System To Use With Solo Ads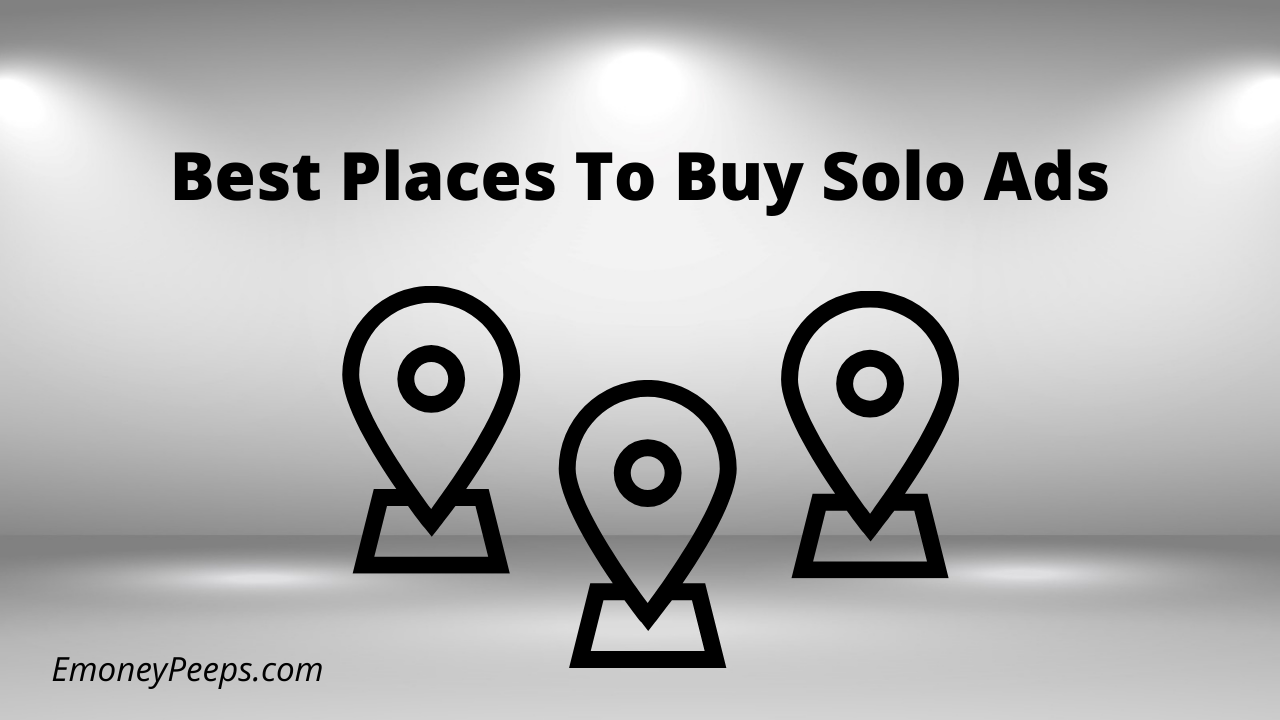 Where To Buy Solo Ads
You either purchase them through individual sellers or through a company.
There are also platforms set up that bring individual sellers and buyers together in a membership site, like Udimi.
Not all of the solo ads sellers are professional, effective, or reliable that you find online.
We have been ripped off many times over the years, this is why it is so important to track the traffic you receive from any solo ad seller.
A company like ClickMeter can provide you with relevant tools to manage and track solo ads campaigns.
Sometimes it can be difficult to find the best solo ad sellers.
Platforms like Udimi can be very reliable, because they use ratings and reviews with in their platform, to help the best sellers and buyers to come together.
---

---
Buying Solo Ads – Individual Sellers VS Companies
We prefer to buy solo ads through companies or a platform like Udimi, because it can be easier to find reputable testimonials for a large company or platform, versus finding them for an individual small seller.
Individual Sellers
We get approached on Facebook all of the time from individual sellers claiming to have the best list.
Over the years we have tried many of them out, and have been very disappointed.
We track everything we do, so we test with smaller click packages always before buying larger ones.
Solo Ad Companies
The other problem with just buying through individuals, is usually their list are smaller, and their means of bringing people into their list are by buying solo ads from other individuals, so their list can get conjugated with the same subscribers.
This will bring down your opt-in rate and decrease the number of subscribers you get from a solo ad purchase.
The best solo ad companies and platforms bring in people to their list through many advertising and marketing channels, so their email list tend to be much larger and diverse.
They also have bigger advertising budgets, which bring in new subscribers faster.
---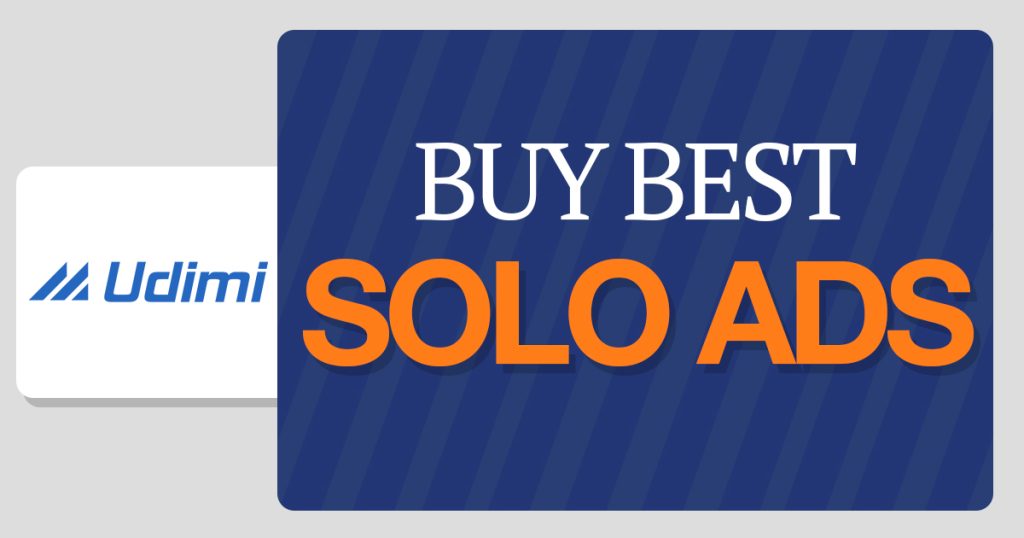 ---
These are the reasons 90% of all of our solo ad purchases are done through the best large companies or platform
This is so you can reach the largest audience possible, and over time you can scale your income.
Occasionally we will still buy through an individual that we have got to know and trust as a quality solo ad provider.
Get Our Top Recommended Lead Generation System To Use With Solo Ads
Our Recommended Best Solo Ads Companies
The best solo ads come from solo ads vendors that are vetted, reviewed, and tested. Each solo ad provider below we've tested and proven to convert into positive ROI.
2. MLM Leads
4. Trafficforme
Why Use Solo Ads?
Predictable Costs
With solo ads vendors you pay a fixed amount for every click, and when buying a solo ad package you choose how many clicks you buy.
There is no guess work involved, it is an exact amount with no unknown surprise charges.
No Complex Targeting
There is no research needed in figuring out proper keyword targeting or complex setups.
Once you purchase a solo ad, the company or seller sends your link out to their email list.
Plain and simple – very straight forward process.
Scalable & No Account Bans
With most advertising such as Facebook ads and other forms of Pay Per Click (PPC), it is common place to get your ads account shut down or even banned all together.
We have seen many marketers get their ads shut off over and over again.
With Solo Ads they are straight forward, you get what you pay for, and can be scaled indefinitely at cheaper prices. No guesswork, No account bans.
No Complicated Learning Curve
With other forms of advertising online, you might need to take a course just so you can learn how to navigate an ads platform, some of them, especially with PPC, which can be very complex to figure out.
Once you have them figured out, you may end up spending thousands on testing before you get any conversions at all.
Solo ads are basically a push button traffic solution perfect for newbies and experts alike.
Just give the company or seller your lead capture page and they take care of the rest. There is absolutely nothing complex to figure out.
Still struggling?
Our FREE course will guide you down the right path to running your own solo ads, and generating some great leads!
Full Transparency
Solo ad companies or sellers will provide you with a traffic report, that will give you details behind your campaign with them.
The report will share with you many details including the total number of clicks delivered, unique clicks, and what countries the traffic has came from.
Most reputable solo ad companies will deliver Top Tier Solo Ads, this means almost entirely English speaking visitors to your links.
Best Way To Build Your Email List
Solo Ads are one of the best, and fastest methods available to build your email list and grow your business.
The traffic you are purchasing is delivered fast, you do not need to sit and hover over an ad campaign constantly tweaking it until you get results, like with PPC and other advertising methods.
Solo ads traffic is coming from email lists, which means they're hyper-targeted.
They are the fastest way to building your own email list, which you can use today to build your email list rapidly according to your individual budget.
Once you know your lead capture page metrics it becomes just a numbers game – meaning if you know when using solo ads that if you buy 500 clicks and your lead capture page gets a 35% opt-in ratio, this means you get 175 new leads (subscribers) for every 500 clicks purchased.
Once you know your numbers, then it's only how fast do you want to build your email list and turn profits?
So..
Want to add 100 email leads today? Use solo ads traffic.
Want to add 1000 email leads to your list this week? No worries. Use solo ads traffic.
Want to add 10,000 subscribers to your email list in a few months? USE SOLO ADS!
Get Our Top Recommended Lead Generation System To Use With Solo Ads
In Conclusion.
We have been buying solo ads for years and through extensive testing have identified the best solo ad companies.
The list is small because they continue to perform for us, and we have no need to find new ones at the moment.
We always continue tracking, so we will only alter this list of companies when they have continued to perform badly.
With all advertising and marketing that you do online, always test.
Your lead capture pages and offers may not perform as well as ours do, all depends on how well you dial in your lead magnet offer. Start small, tweak your offers and continue to test.
We really hope this "Best Solo Ad Companies" article has been extremely helpful to you. If you have any questions, don't hesitate to post them in the comments section below or just say hello.
Read Also: 10 Most Commonly Asked Questions About Solo Ads
Sincerely,
Your Friends And Partners
Richard And John Weberg
FAQS
Do solo ads work fast?
Yes, depending upon the size of the package bought and the company you purchased through, most solo ads get delivered within 24 to 48 hours. So you will start to get leads coming in very quickly, if you have used an effective landing page.
What is solo ads in email marketing?
Solo ads are an advertisement that are delivered via email. You purchase a solo ad from a company, they in turn send your offer and link to a portion of their email list on your behalf.
You purchase solo ads by the click, they can start as small as 50 click packages and up to tens of thousands of clicks.
Do you use solo ad traffic to build email lists?
Absolutely! This is the best use of solo ads, is to use this traffic to grow your email list, and then you make sales through your follow up process.
How expensive are solo ads?
Solo ads are one of the least costly advertising you can buy. You can purchase clicks ranging in price from .30 cents a click to upwards of 2.00 a click. Usually the bigger click package you purchase the cost per click will go down.
And the clicks are guaranteed.