Best Traffic Exchange List 2023 – Traffic Exchanges That Work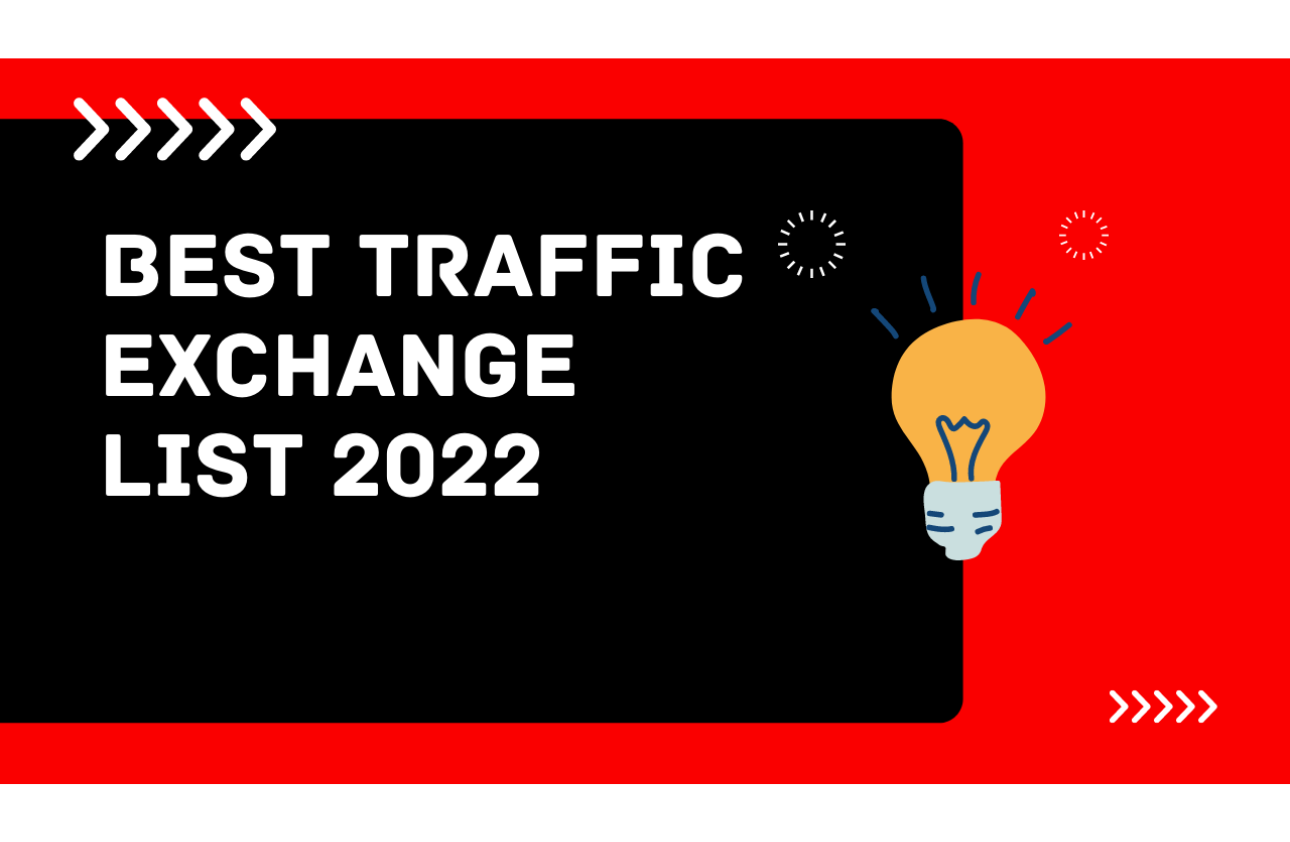 In this article, we'll share sites that made the best traffic exchange list for 2023, so if you decide to use them, you can start with the best ones available.
So, have you considered utilizing traffic exchanges to promote your website, blog, or other products?
If you do, make sure to read the whole article so you can understand how traffic exchanges might or might not fit into your marketing plans.
Just like with any online website traffic strategy, you need to first figure out the best way to utilize these traffic exchange platforms to get results from your efforts in using them.
There are some specific ways to use them that are effective, and if you use them in the wrong ways, not much is going to happen.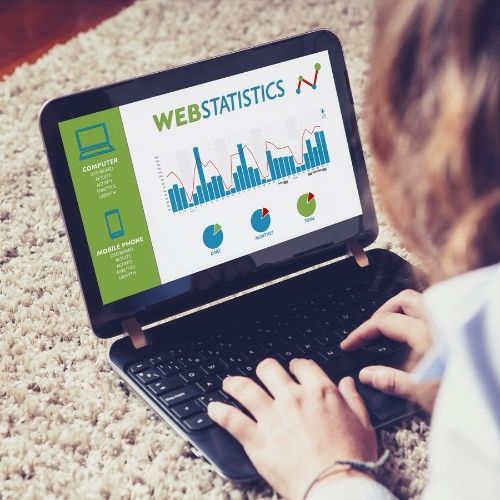 By using traffic exchanges in the right way, and depending on the type of business you have, you can increase your website's visibility and build more leads and sales for your business.
Did you know that traffic exchanges can also be a great way to build back links?
We will explore this and much more throughout this article. Because the traffic exchange traffic that is the best, might surprise you in ways you can use them.
---

---
What Is A Traffic Exchange?
A traffic exchange is a type of membership site that you can join and promote your website or offers to other members. This is done through the use of full page views, log in ads, and banner and text ads.
The main premise of most traffic exchanges, is you view other peoples offers in return for views of your offers. This is very similar to how safelists work.
Get Our Top Recommended Lead Generation System To Use With Traffic Exchanges. It is the best lead system we have found.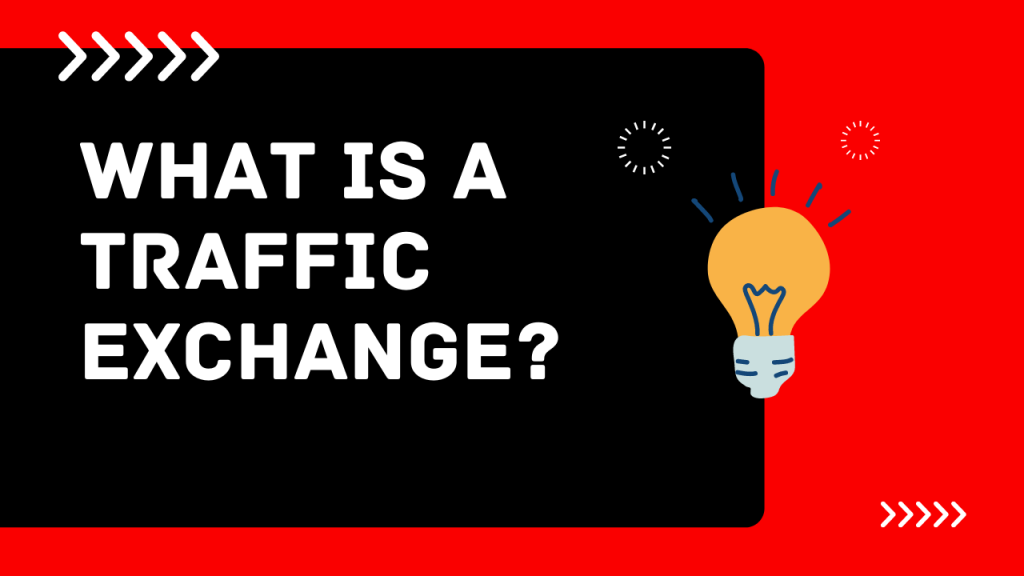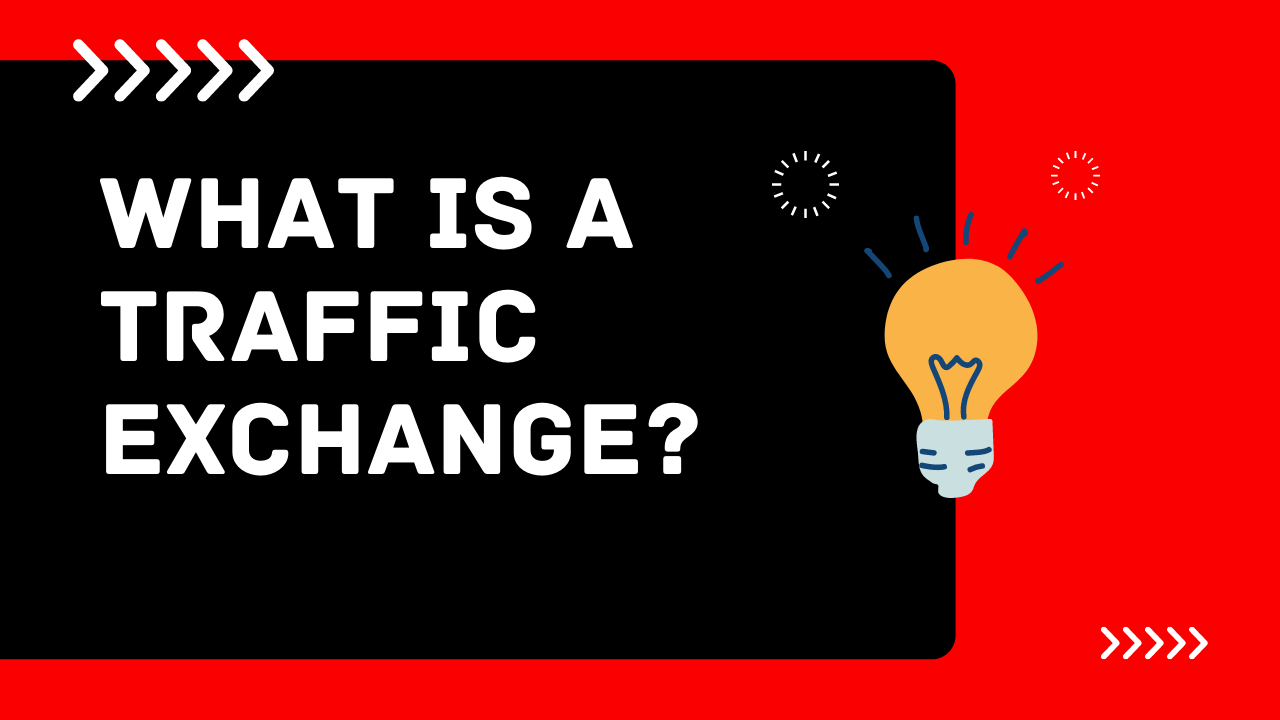 Every Free Traffic Exchange Is Credit Based
You will receive credits for viewing other marketers offers, which in turn you then apply the credits to your links and ads.
They call it clicking for credits or surfing, and is based on a timer. After every view of a site, traffic or what's called a "click" credit – is assigned to the person who is viewing sites.
This credit for traffic then will be exchanged for views on your own sites.
Optional Upgrades And Credit Purchases
Almost all traffic exchanges are free to join and use, with optional upgrades or you can purchase credits instead of clicking for them.
Some traffic exchanges have other advertising options available, that makes them even more valuable to use, as not only will members see your offers, but outside visitors of the site can as well.
Each free traffic exchange you use gives you the ability to generate more traffic.
How Do Traffic Exchanges Work?
Please watch this video below to learn more, as I log into a traffic exchange site in the video and show you how surfing or clicking for credits is done.
I also provide you with some advice on how to make the most of them. Depending on whether you're purchasing or clicking for traffic credits, every trade of traffic is not the same.
As a result, you'll need to learn about the inner workings of the traffic exchange market.
The Traffic Exchange Service & System
The idea of traffic exchanges is not new, they have been used for over 20 years now.
Some online marketers cringe at the mention of the use of traffic exchanges. (even while it is free traffic, and can be the best)
Maybe because of the 'concept' which is the exchange of views between marketers.
This means "you view my offer and I view your offer". It is a free exchange of traffic between sites.
So the real question is..
---

---
Are Traffic Exchanges A Waste Of Time?
The answer is – YES and NO, because it all depends in how you use them. We touched on this briefly in the video above. (Make sure to watch it)
Just like with any other advertising method there is online, they all take a bit of tweaking, testing and tracking to get the results you desire.
As an example: I have seen some marketers spend thousands of dollars on PPC (Pay Per Click), like with Google ads and make nothing in return even while getting visitors to their sites.
The opposite is true as well, there are some marketers who use PPC and make an absolute killing.
The difference is: In how one marketer spent a considerable amount of time and resources learning PPC, and the other did not.
With any promotional method used online today, you can not just "Wing It", you have to learn what works and what does not, and traffic exchanges are no different.
Now, before you head off to the list of best traffic exchange sites below and start using them, we need to explain a few more things, so you can get the results you desire.
Because if you really want the traffic that is the best for your sites – you have to know what you're getting into.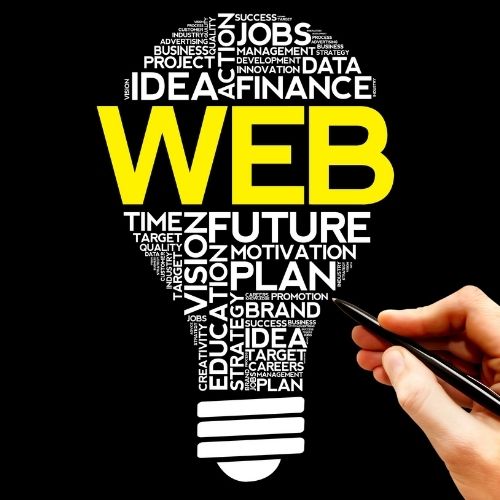 Get Our Top Recommended Lead Generation System To Use With Traffic Exchanges
Best Types of Traffic Exchanges
When using traffic exchanges, the first thing to understand is that you'll come across two sorts of exchanges: one sort you want to stay far away from, even though they are both free to use.
One traffic platform is better for getting real visitors while the other – isn't worth your time.
Which is why you want to use the type that is the best for getting quality visitors and more leads.
1. Manual Surf Traffic Exchange
Manual traffic exchanges are comprised of real people, like me and you, who are looking for authentic methods to further grow their businesses. (And they are free sites to use)
When users are surfing or clicking for credits, it is done manually like I showed you in the video above.
There is a short timer and the user clicks on an image or number when the timer expires, and then is brought to the next site to view. It's the best way to surf for visitors.
Each time a member completes this click, they are given credit, which they can apply to their own offers.
The best traffic exchange websites make sure this is monitored.
Manual surf traffic exchanges use all kinds of different anti-cheat methods to make sure real people are viewing your offers. Even though it is free, it can be the best.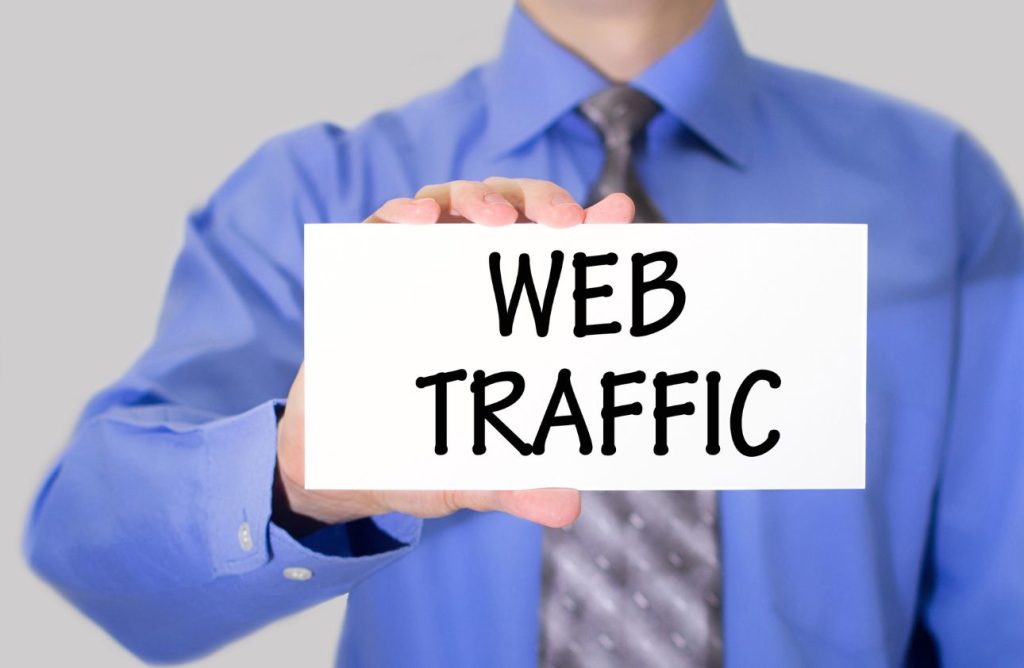 2. Auto-surf Traffic Exchange
Autosurfs are never to be used, since no one is actually seeing your promotions. They're just sitting there, doing nothing but running on your computer, and no one needs to be there.
This sort of traffic exchange is absolute garbage because of its extreme high complete bounce rate.
The 'autosurf application' visits each site in turn and automatically moves to the following site after the appropriate amount of time has passed, so there is no need for the user to be close to their computer.
**Don't utilize them because of this reason. Viruses and malware may be found in many of these auto surf apps as well, because no one is monitoring them.
The one that uses actual people surfing websites manually for traffic credits is the best traffic exchange service. Autosurfs are not the ideal sort of traffic exchange.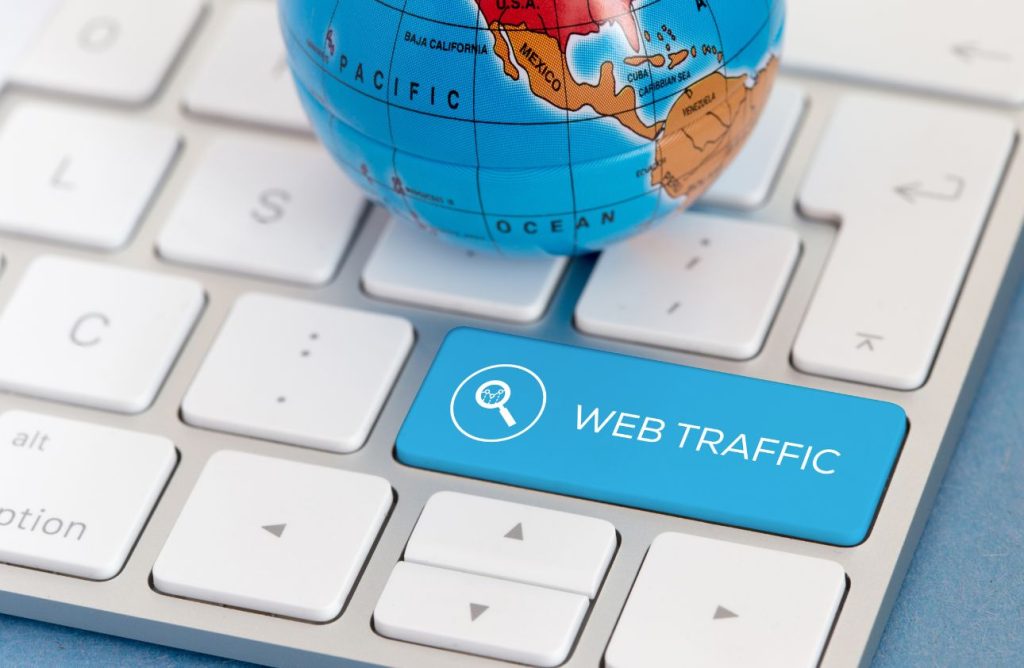 Best Traffic Exchange List
I have used manual surf traffic exchanges for almost 18 years now, they ARE NOT the only traffic sources I use, this is just one of the strategies in my marketing arsenal.
I use all of the sites listed later below in this article for multiple different purposes. They all have their part to play. However, the ones we supply below are by far the best of the best.
Not all website traffic exchanges are created equal, some have hardly any members and are not very active, so the amount of exposures you get to your websites or offers can be relatively very small, so it is equally important to choose the right manual surf traffic exchanges.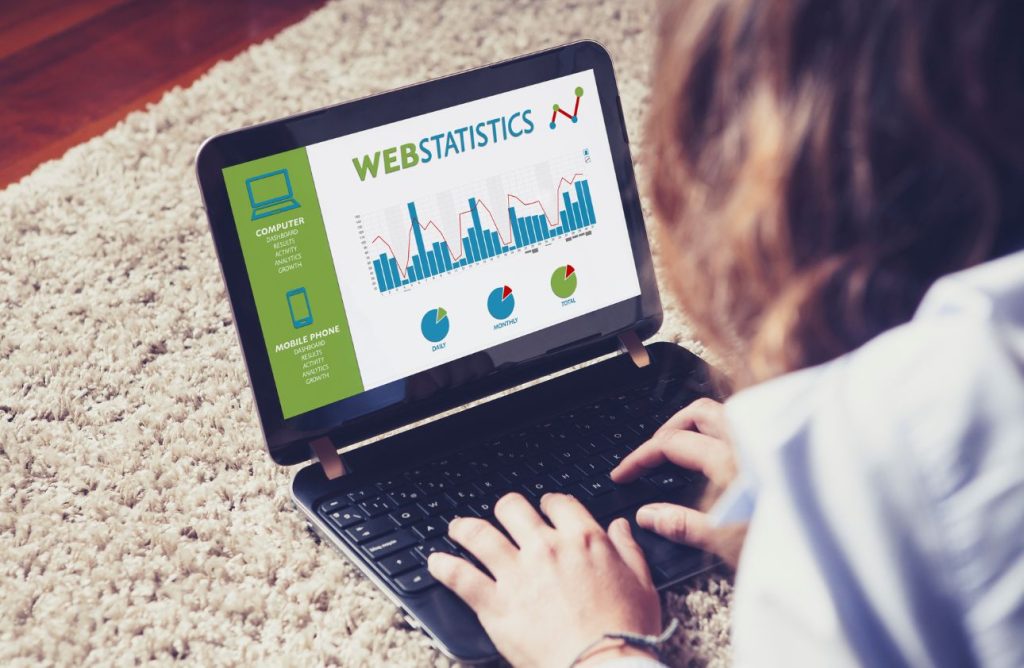 This is why I am providing you here in this article with the best traffic exchange list for 2023.
This list does NOT Have AUTOSURF traffic exchanges in it, these are all manual surf traffic exchanges, with high anti-cheat technology, which mean NO BOTS.
They also have some other features available to you, that can help your business grow in other ways.
Each top traffic exchange below we have also personally used. Each is a great traffic exchange and the best in their own regards.
We can help you with any of your marketing questions, either associated with traffic exchanges, or otherwise.
WANT TO KNOW MORE ABOUT TRAFFIC EXCHANGES?
Our course offers EVERYTHING you need to know get started – plus it's completely FREE!
The best traffic exchange sites are listed below this video. Please also watch this video to see specific details and benefits on each exchange site.
1. LeasedAdSpace Traffic Exchange
This is the most distinctive traffic exchange you'll ever discover, in addition to the fact that all of their advertising packages are also open to the public.
This means that they not only share your website with other members, they also place your banner ads, text ads, solo ads, and ad board ads publicly on their outside pages, so that you may get visitors from the search engines and direct visitors as well.
LeasedAdSpace produces content by the minute, and has over 40,000 members already.
Since ads are displayed publicly on their outside pages, your promotions get seen by the thousands of people that visit their website and their 40,000 members, which has several advantages when compared to many other traffic exchanges.
LeasedAdSpace has a domain authority score of 60, and has over 2.3 million backlinks pointing to the site. It is among the best for getting your sites quality visitors for almost free.
2. PageRankCafe Exchange Website
In the same way that Leased Ad Space does, this is another one-of-a-kind traffic exchange platform in that all advertising choices are exposed openly.
I have them listed number 2 because they do not offer as many advertising options as LeasedAdSpace does.
Your ads are permanent here just like Leased Ad Space, they never get deleted unless you delete them, and have the same opportunity to be found by the search engines, and out side members.
PageRankCafe has over 14,500 active members and over 500 new members joining monthly.
PageRankCafe has a domain authority score of 30, and has over 67,000 backlinks pointing to the site. Free to join, it is among the best as well!
3. TrafficAdBar Traffic Exchange
TrafficAdBar is currently the third best traffic exchange site. This traffic exchange sits at number 3 in the list because it has an additional feature, where as they have a ladder system of points that can get your offers more exposure with less clicking, and they also send an email digest of member offers to all registered users.
TrafficAdBar is a very active traffic exchange, they don't just advertise your website or affiliate links to other members, they also advertise your website throughout their advertising network which includes other traffic exchanges as well as other websites.
Traffic Ad Bar has over 25,000 members, a domain authority score of 59, and has over 560,000 backlinks pointing to the site. Wow! (Yes it is free)
4. TrafficG Traffic Exchange
TrafficG has been around about 20 years, and is one of the first traffic exchanges I came across years ago. It is one of the most active traffic exchange sites online, they have over 600,000 members.
On average, over 17,000 members log in daily to surf this exchange.
Via their search directory, your sites and promotions are displayed to other members in the exchange and beyond. As a result, it's another excellent source of active back links.
TrafficG has a domain authority score of 60, and has over 1.3 million backlinks pointing to it.
5. WebmasterQuest Traffic Exchange
The same company that owns TrafficG also owns WebmasterQuest, which has been around for almost 20 years.
Webmasterquest also has a search directory and operates much the same as TrafficG. Members can select from a range of targeting options when they add or modify sites in the members area.
WebmasterQuest also has hundreds of thousands of members, plus a domain authority score of 38, and has over 43,000 backlinks pointing to it. While also being free, it is one of the best.
6. Hit2Hit Traffic Exchange
Hit2Hit has roughly 175,000 members and has been online for over 16 years. It is the most traditional of all the traffic exchange sites I've mentioned, and it doesn't have as many additional advertising capabilities.
As far as traditional exchanges go though, the Hit2Hit traffic exchange is one of the best.
When using a traditional traffic exchange site like hit2hit, make sure and use a lead capture page only, because all of the advertising available is member to member only, they have no outside public pages or directories your ads will be on.
Hit2hit has a domain authority score of 44, and has over 85,000 backlinks pointing to it.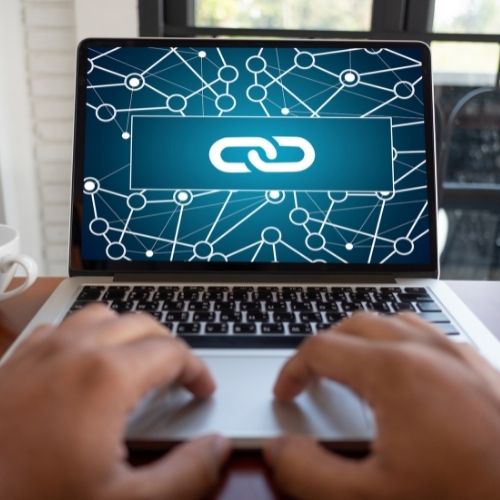 There are many numerous manual traffic exchange programs online, and you may join more of them as you go through and learn what works best for your business.
However, the ones we have provided in this list are the absolute best to start with.
Get Our Top Recommended Lead Generation System To Use With Traffic Exchanges
Pros & Cons
Traffic exchanges do have their pros and cons, just like all traffic generating strategies. By far they are among the best free traffic methods to consider using. But, let's take a look at what makes every traffic exchange platform either good or bad.
Pros
1. Free traffic
With almost all traffic exchanges you can create an account and use them for free, and they have optional upgrades to gain you credits without having to click for them.
You can, therefore, make your site known and attract traffic without spending a lot of money if you have a limited advertising budget or no budget at all. It provides completely free traffic as a major source of best quality traffic.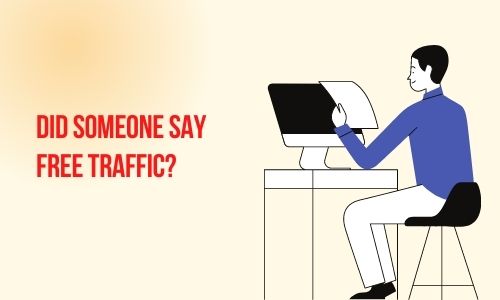 2. Immediate fast traffic exposure
Traffic exchange programs can instantly boost up your website visitors in hours and days. With Traffic exchanges you can drive traffic almost instantly to your offer pages and much faster as compared to other marketing techniques.
3. Branding
Traffic exchanges are a great way to get known by other online marketers and expose yourself to thousands of people very quickly. Building trust is an absolute must in this new digital age, especially in 2023 and beyond.
Some traffic exchanges have tens of thousands of other members, and of course these members utilize other platforms for online activities like social networks and such.
So do not underestimate the potential cross over effect of being seen in traffic exchanges can have.
---

---
4. Multiple advertising channels
Most traffic exchanges, give you multiple advertising channels for exposing your business through the use of – banners ads, text ads, full page views, login ads, directories and more.
5. Targeted traffic
If you are in any of the following niches – make money online, affiliate marketing, network marketing, MLM, and business opportunity niches, traffic exchanges can offer you very targeted traffic.
6. Backlinks
Several traffic exchanges, like some of the ones we mentioned in our list of the best traffic exchange sites for 2023 will give you high quality backlinks, when you utilize all of the advertising options available to you.
So if you are doing SEO for your website/blog, TE'S can be a great way to get backlinks, without having to beg for them.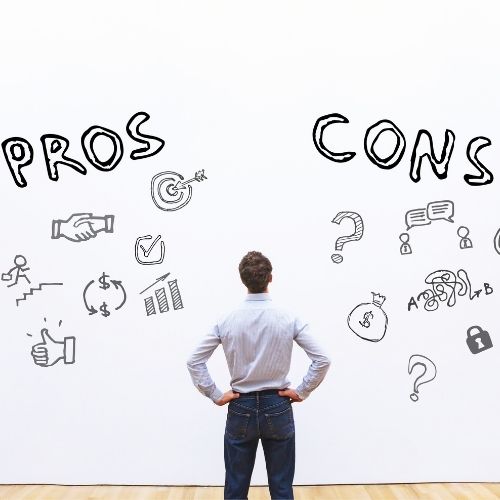 Cons Of Traffic Exchange Sites
As all marketing strategies have both pros and cons, traffic exchanges have some drawbacks as well. However, these cons should not keep you from testing out a traffic exchange.
1. Lower conversions per visitor
Because of how most traffic exchanges work and is a member to member exchange of offers, conversion rates from visitor to lead is lower than most advertising strategies and takes more traffic to get leads.
2. Time consuming
Traffic exchanges can be very time consuming to use, especially if you have no budget to upgrade in them. Earning credits is done manually and takes time everyday.
3. Lower audience reach for smaller exchanges
If using smaller exchanges, you will need to join multitudes of them to reach enough people to gain conversions. Traffic exchange owners tend to advertise their traffic exchange in other traffic exchanges.
The ones I have listed above in the list bring in members from other advertising channels.
4. Must test & optimize pages for them
Must be more creative with the pages you are advertising in them, should use pages that brand you, and build your email list, and the pages should not have a ton of text on them or potential distractions.
The best traffic exchange list does include some of the best TE's that eliminate some of these traffic exchanges disadvantages.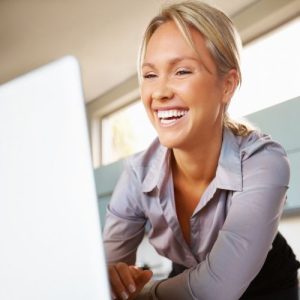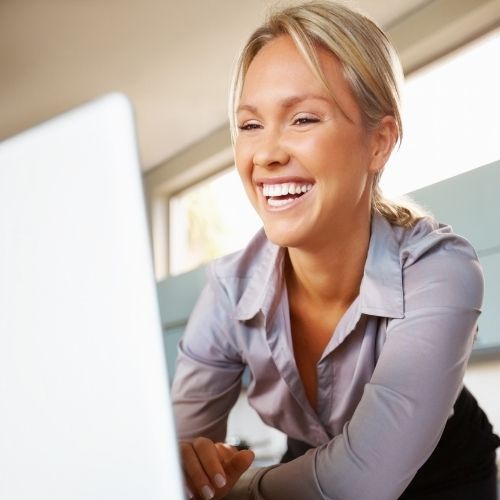 All businesses and entrepreneurs rely upon gaining more exposure and finding customers in order to stay in business.
However, with more sites online than ever before vying for people's attention, it becomes harder and harder for everyone to get noticed.
Luckily, there are many reliable methods of gaining exposure that don't involve paying a HUGE monthly fee.
Traffic exchanges are one of these methods which allows participants to get started for free and start getting some much needed targeted website traffic.
Traffic exchanges do have their pros and cons, just like any traffic generating strategies.
It is always worth testing and tweaking your offers just like you would do with any other online marketing.
Recommendations When Using Traffic Exchange Programs
Use a lead capture page or splash page – Or build a special offer (funnel) tailored for traffic exchange users.
Create an enticing lead magnet offer – Use an eye popping image, a very short description, and headline.
Use all the advertising available to you – Each type of ad, you may end up using different landing pages, because a banner or text ad is not based on timers and is not a forced click thru.
Test, track and tweak your offers just like you would do with any advertising platform. There is always room for improvement.
What Is The Best Traffic Exchange Tool?
One of the most important traffic exchange tool you will want to use while you exchange your traffic for other people's traffic – use a tracking software tool, like ClickMeter.
By using a tracking tool, you'll know how well your traffic is converting into leads and customers. (especially with a traffic exchange)
Traffic is the life and blood of every business, the more and better quality of traffic you get – the faster your business will scale.
Get a high quality tool, because every traffic platform is different. There are even entire traffic exchange networks in place, which if you use them you definitely will want good tracking.
Most tools for tracking are not free. However, you may have to make a small investment to purchase one in order to make your traffic exchange experience better.
And as well, you'll get the best high quality traffic because you are no longer wasting money on bad traffic.
Why We Use Traffic Exchanges
You may get more leads, signups, and sales by using quality traffic exchanges.
They also can be a very effective branding tool for you and your business when used correctly for traffic generation. A traffic exchange is only as good as it's user.
The trusted and well-established traffic exchange websites listed above are highly recommended for promoting your offers, and getting new leads and customers for your products or recruits for your business opportunities.
Manual traffic exchanges are helpful resources to get the traffic you need to succeed. We only listed the Best Traffic Exchanges List For 2023 and beyond.
Social media sites often give a bad name to these sites that are used for exchanging traffic with other people – even while they are extremely effective with traffic delivery.
We truly wish this article has been valuable to you. Don't be afraid to ask anything in the comments area below or simply say hello if you want to.
Traffic is the name of the game!
Sincerely,
Your Friends And Partners
Richard And John Weberg
FAQs
Do traffic exchanges actually work?
Traffic exchanges can be a great way to increase your website traffic and get more leads, and sales. Just keep in mind all of the tips and recommendations we shared with you in this article, otherwise you may risk not getting any results using them.
They do work when you apply the proper marketing techniques and strategies.
What are traffic exchange programs?
A traffic exchange program is simply a membership site where users can gain exposure for their offers, it is an exchange of traffic. The basic idea is to view other member's websites or ads, and in exchange, different members will view yours.
You earn credits for surfing other members sites, that you can then apply to your own promotions. Most traffic exchanges will even offer you some free credits just for signing up.
Traffic exchanges are a great way to earn additional website traffic for your offers.
Are traffic exchanges still relevant in 2023?
Traffic exchanges may still be relevant in 2023, but it depends on the specific exchange. Not all website traffic exchanges are created equal, some have hardly any members and are not very active, so the amount of exposures you get to your websites or offers can be relatively very small, so it is equally important to choose the right manual traffic exchanges.
It is important to do your research before investing because as not all traffic exchanges are legitimate and some autosurfs are outright scams.
Make sure to read reviews and compare different offers so that you can find the best ones for you.
Can you make money from using traffic exchanges?
Yes, you can. We do, and so do many other marketers, they would still not be here 20 years later if no one got any results from using them.
To make money using traffic exchanges, you need to have a good offer relevant to the typical users of these ad exchanges.
You need to also use a lead capture page in the traditional exchanges, because you only have a few short seconds to capture peoples attention.
As you get new subscribers, you follow up with them and promote your offers to your leads.