TrafficForMe Solo Ads Review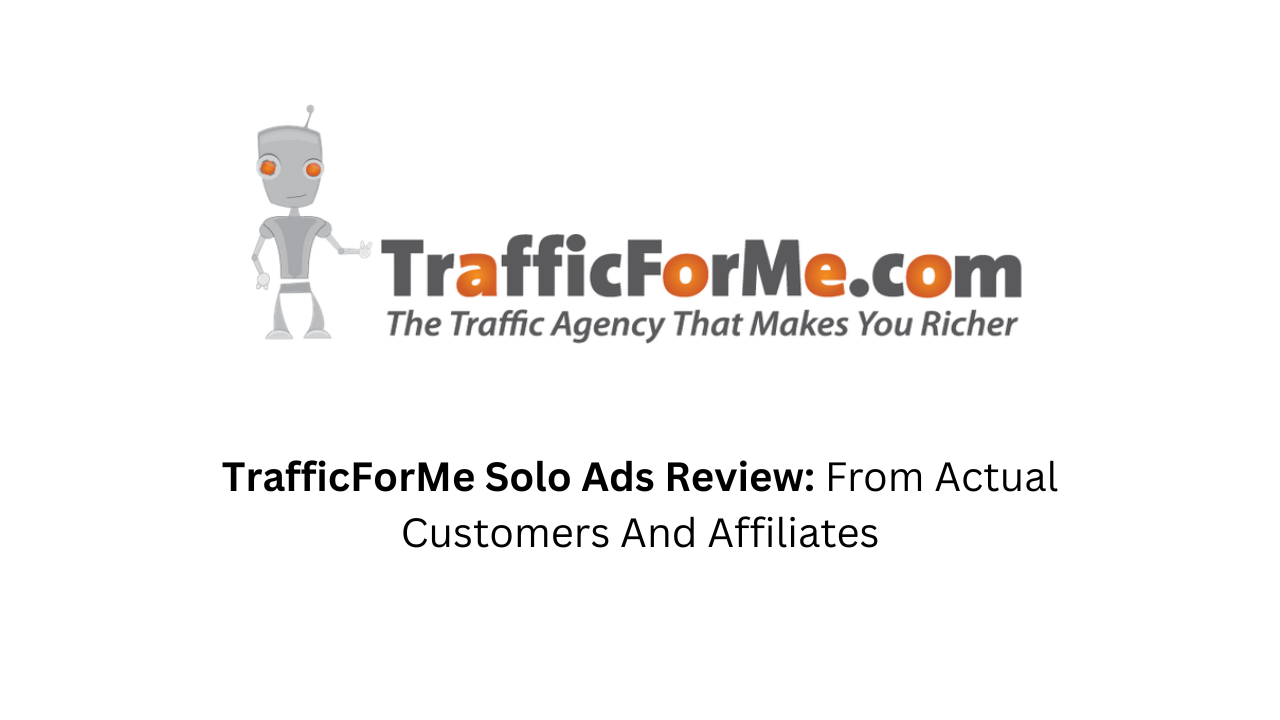 If you are looking for ways to generate more quality traffic to your lead capture pages, and get more leads and sales for your business, you may want to consider using TrafficForMe solo ads.
In this TrafficForMe Review will share with you how this traffic platform works, and how you can use it to help grow your business.
A word to the wise: Be careful when reading reviews online, as most reviews you will find online are not from actual customers or users. We are actual customers and affiliates of TrafficForMe.
So our TrafficForMe solo ads review is based on our actual years of experience with them, not on stuff we looked up and pieced together.
What Is TrafficForMe?
TrafficForMe is a solo ads platform of sorts, they act as broker, a middleman. They go out and find reputable businesses that have large quality email list.
They then broker deals with these businesses to buy email ads (solo ads) in bulk, and then pass the savings onto you the advertiser.

Plus they provide:
Bot Detection And Blocking – TrafficForMe has an automatic feature where they can identify whether the click is genuine or bot-generated. Bot and fraudulent clicks will automatically not be counted!
Tracking – This solo ads broker ensures that you get the cleanest record of dedicated emails and gives genuine traffic at an affordable price.
Tier 1 Traffic – They offer the highest level of English speaking traffic, which can be considered high-quality, coming from countries like the USA, Australia, New, Zealand, and Canada.
How Does TrafficForMe Work?
You as the advertiser (buyer) can join the TrafficForMe platform for free, and purchase solo ads anytime you want.
Once you purchase a solo ad, TrafficForMe looks at your offer and matches it to the most appropriate seller.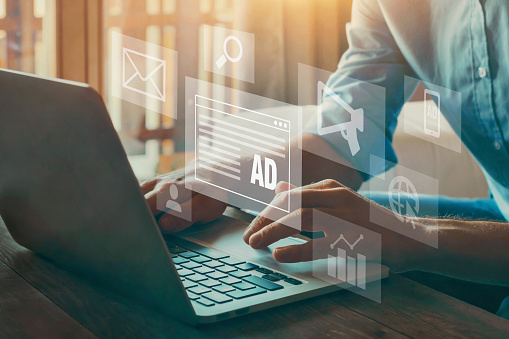 Then your email blast gets sent out, and you can monitor the traffic delivery through your back office in TrafficForMe.
TrafficForMe blocks all bots and click fraud on behalf of you, the advertiser. Unfortunately, in the online advertising world including in other types of PPC (Pay Per Click Ads), there are bots and fraud that can wreak havoc on the amount of real traffic you get from buying advertising anywhere, including Facebook, YouTube and the search engines.
So TrafficForMe blocks these fraudulent clicks for you. This is one very good reason to use a platform like TrafficForMe to buy solo ads, as they do all of the complicated stuff for you.
Most marketers do not have a clue on how to block bots and fraudulent clicks.
TrafficForMe Loyalty Program
Main Markets (Niches) They Offer
Meaning – if you have an offer related to any of the types listed below, it should do well with their providers email list.
Biz Opp And Make Money
Internet Marketing
Affiliate Marketing
Health And Diet
Personal Development
Stocks, Crypto, Forex And Binary
Survival And Prepping
Who Created TrafficForMe – Who Owns It?
Harris Fellman is the creator and owner of TrafficForMe. Harris Fellman has been involved in online sales & marketing since before the web existed.
He began his online sales journey at pioneers Galacticomm, iBill, and MSN in the 1990's. He then went on to own a successful multi-million dollar Email Marketing company from 1999 to 2005 before embarking on creating numerous products and services like TrafficForMe that teach and help other online entrepreneurs to succeed.
Harris has a passion for comedy, travel, and inspiring others to live life to the fullest. Harris, along with his wife, Andrea, and two children currently live in beautiful Barcelona.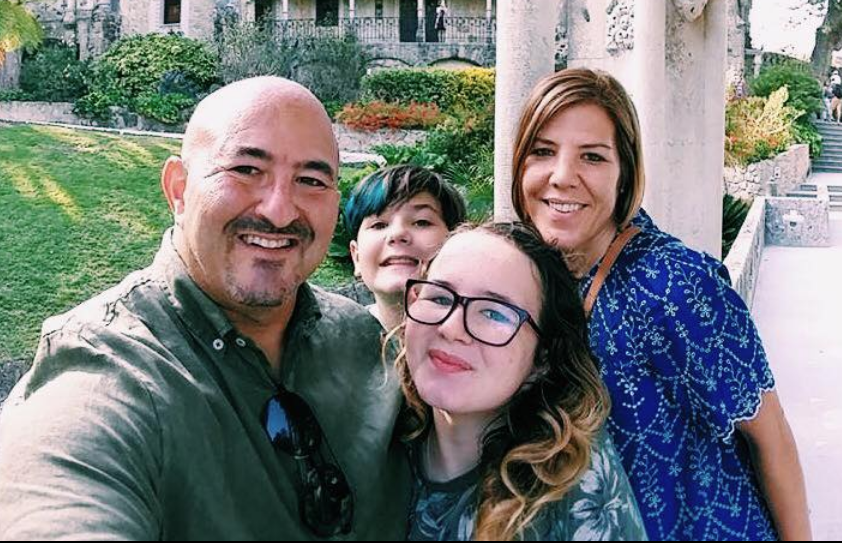 He is also known as a comedian, and magician.
Harris Fellman has been doing various types of comedy for over 30 years. From a few feature films and television commercials through sketch comedy, improv, and, most recently, stand-up.
Harris is well-trained in the not-so-fine art of humor…However, he is known for launching several successful web enterprises and companies for marketing and advertising.
Get Our Top Recommended Lead Generation System To Use With Solo Ads
How Do You Start Using TrafficForMe?
It is very easy to start using TrafficForMe and purchasing traffic. You just need to make a few selections.
Step One
Click Here: and then once on their site, locate the 'create account tab' in the top right hand corner of their site. Once you have found it, click on it, and create your free account.

Step Two
Then log into your account, click on order traffic, and then select your market (Niche).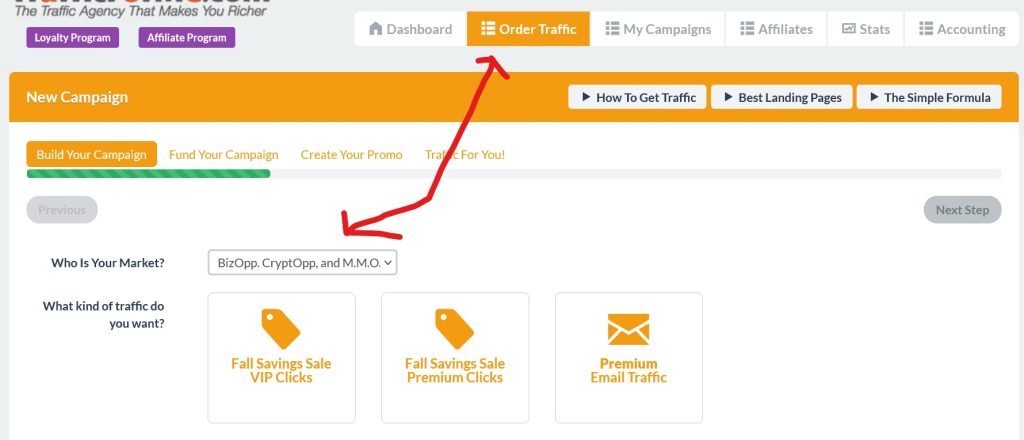 Step Three
Select the kind of traffic package you want. They have different types of packages they offer, so just click on any one of the boxes to learn more. The box will turn highlighted orange when selected. You can change it anytime to one of the others, just by clicking on a box.
To the right is will display a little blurb about the package.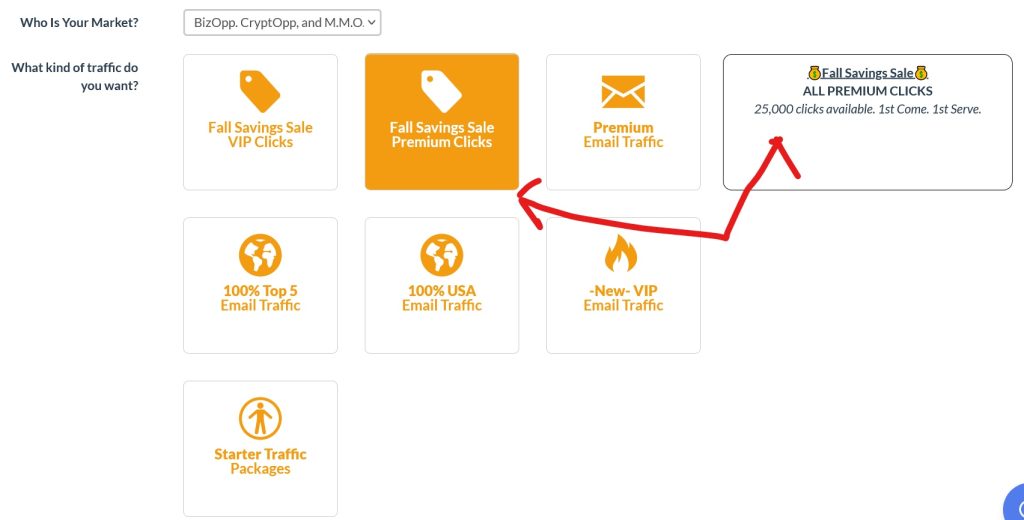 Step Four
Select how much traffic you want, packages are sold by the click. While on the same page, scroll down and you will see the different pricing per traffic type. Click on the one that you want and click on next step.

Step Five
Once you have selected the package amount, duration and clicked on next step, the button will turn green, and all you need to do next is 'click on order now', then on the next screen provide your payment details and link you want your traffic sent to.

So once you pay for your traffic package, you will then be provided a screen to give them your landing page link, and finalize your order.
Your traffic delivery should start in about 12 to 48 hours.
Will TrafficForMe Solo Ads Get You Sales?
No company online can guarantee you sales from your advertising purchases. They are not fortune tellers, and can not determine if the people your ads are exposed to will purchase your offer.
If anyone or any company guarantees you sales with your purchase, walk away, it is almost 100% guaranteed a scam. If ad sellers could provide sales guarantees, everyone would be rich online, it is impossible.
While there is no guarantees, we have always made sales from our TrafficForMe solo ad purchases.
The reason we do, is we are experts at our craft, and have been doing this stuff a very long time. And we always use proven marketing strategies with every advertising source we are using. Each advertising source can be different in the strategy used to get sales.
Get Our Top Recommended Lead Generation System To Use With Solo Ads
Here Are Our Recommendations For All Solo Ads
Always use a lead capture page as your link you provide – Your goal should be to build your email list with your offer. You should be looking to get leads from your solo ads purchases.
Your offer (Lead Magnet) on your lead capture page should be a giveaway of some kind. A free report, free ebook, a discount, a free trial, a free video to learn more, etc
The most important is your followup, because you are building your email list with this traffic, you want to send emails to your new leads immediately. Follow up with your leads at least once a day.
Make your first offer something that is lower ticket. A price point between $1-$200 if it is a one-time payment. If it is a monthly payment stay between $1 – $100.
You can always upsell them to higher ticket later in your email series.
Does TrafficForMe Have An Affiliate Program?
Yes, they pay out a whopping 40% commission per sale. This is 40% of Net Profit (this is the cost of the clicks minus what they pay the publisher to deliver them).
They have already paid out over a million dollars so far in affiliate commissions.
Traffic is one of the easiest and most lucrative services to promote, because every entrepreneur, business, and affiliate marketer needs traffic in order to make any money online.
Is TrafficForMe A Scam?
Absolutely not! TrafficForMe is a legitimate solo ad broker that has been delivering email clicks to customers website links for over a decade now.
We have been purchasing traffic packages from them for several years now, and have gained many leads and sales as a result, and so have many thousands of other online marketers.
They have great quality solo email ads, at very reasonable pricing.
Get Our Top Recommended Lead Generation System To Use With Solo Ads
TrafficForMe Alternatives
If your looking for TrafficForMe alternatives, there are two other solo ad platforms that we use that really stand out and we buy traffic from regularly.
Udimi – One of the primary benefits of Udimi over other solo ad providers like TrafficForMe, is that Udimi is a solo ad marketplace where sellers compete with each other to get buyers attention. Udimi has a public review system where buyers can leave their feedback as public comments, and rate the seller.
Traffic Authority – They have some of the cleanest traffic available, they put all of their traffic providers through a rigorous testing period where they need to produce amazing results on Traffic Authority's internal offers to even qualify to send traffic to their clients. They then continue monitoring their traffic every single day to ensure their customers are never paying more than the traffic is actually worth.
Conclusion
Trafficforme solo ads are a cost-effective way to generate traffic to your landing pages. They are a form of online advertising that allows you to promote your offers to a large audience through other businesses email list.
This traffic generation method is fast, effective, and easy to use. You can create a campaign in minutes and start driving traffic to your site within hours.
Solo ads like the ones that can be purchased through TrafficForMe, are an effective way to increase your website's visibility and traffic, and can be a great addition to your overall marketing strategy.
Thanks for visiting, and we hoped this TrafficForMe solo ads review was helpful to you, and provided insights on how they may help your business grow.
Leave us your comments below if you have any further questions or if you just want to say hello.
Sincerely,
Your Friends And Partners
Richard and John Weberg