How To Write SEO Articles: Ultimate Beginners Guide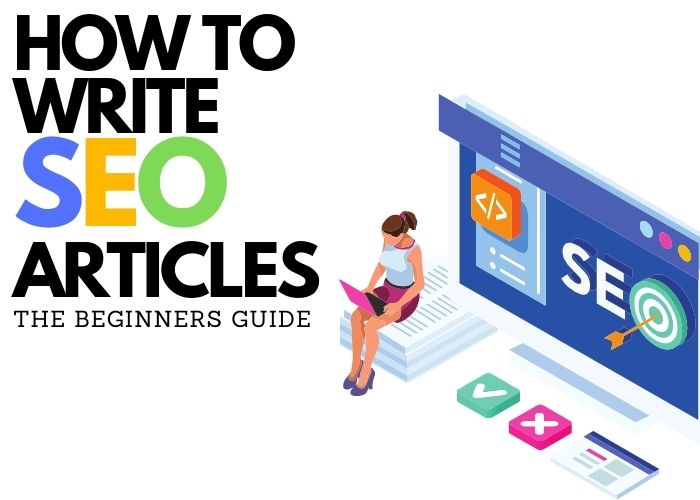 If you're looking for an easy to follow guide on how to write SEO articles for beginners – this is the place to start!
Many members of our community are great at setting up a website, creating videos on YouTube and implementing steps to build their email list, however, when it comes to writing content, they freeze.
And we totally understand how they feel!
Nobody wants to be sat typing out article after article, with no plan or 'structure' to follow.
Has this happened to you?
It has to us – regularly!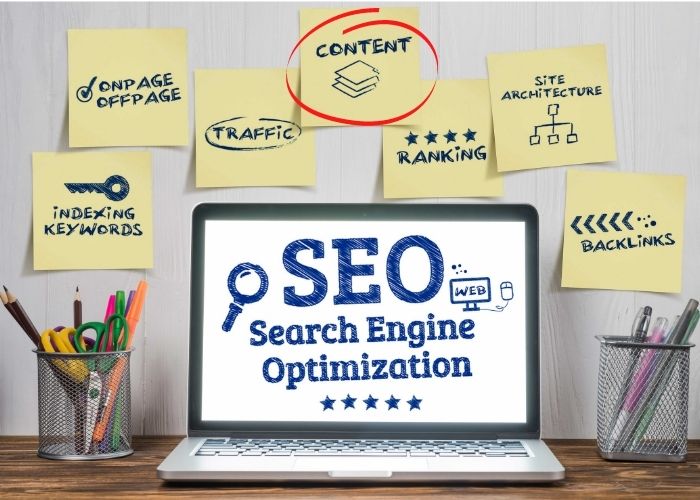 Authors often refer to it as 'writer's block'.
Say, for example, you are writing a piece of content about losing weight, or how to grow vegetables.
This can be more difficult if you have no experience, or no nothing about these subjects, but you give it a go anyway, because you know your website NEEDS more content, and you think these are a great fit for your niche.
So, you pour a drink, and you try to get in 'the zone', ready for the hours ahead.
You start to type everything you know – perhaps even separating some of the content using a sub-heading here and there to 'break up the page' a little.
Finally, your post is done.
It may of taken you hours and hours – even days, and you know, most of the time you think the content sucks, although it sounded good initially!
After a wry smile, you decide to read it through, perhaps out loud, or simply just 'skim' read over the parts that seem boring.
You may even add a few images here and there to spruce it up a little as you go!
Then you realise that you should probably also add some links (also known as hyperlinks), because you read on some forum that 'linking to relevant websites' and 'internal linking' were important to 'get your website ranked on Google'…….
We've all been there, I can tell you!
But, we are here to help you create and write content that you will learn to love.
We'll explain to you some 'processes' that you can follow along to – no matter what content you are writing about!
So [painstakingly] we have put together an easy to follow guide on how to write seo articles for beginners effectively.
Instead of writing content like this: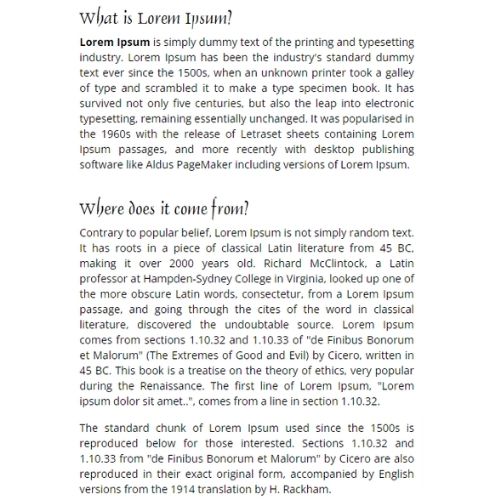 …which to be honest, we gave up reading after the first paragraph!
…..to content that looks like this: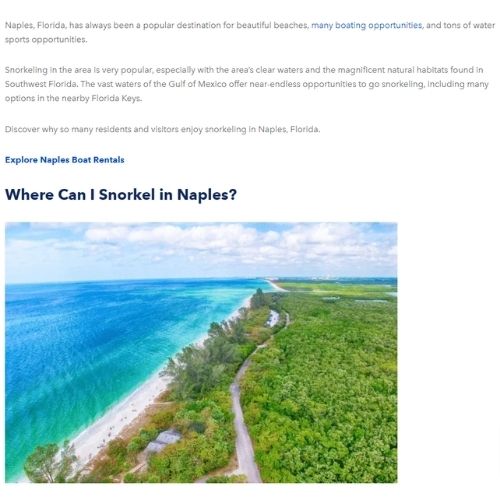 It's well written, is engaging, and it makes you want to read more about snorkeling in Naples!
Did you notice that this post is written in easy to digest chunks too?
SEO, and content writing, isn't rocket science.
Yes, there are a TONS more to learn about SEO, but as long as your content is written well, and your website visitors want to read, click, scroll and engage with your website, the search engines will LOVE your content.
We will, of course, cover a lot more SEO best practices with you, but first, we start with the basics.
Trust us – you will find it a lot easier to understand small segments than reading a 10,000 word blog post that sends your brain into overdrive!
Next up – Blog Post and Page Titles, but first, a great video by Nathan Gotch who explains his content creation processes.
Creating The Perfect Page or Post Title
When creating a title for your blog post, it's important to think about how you can optimize it for search engine optimization (SEO).
In order to do this, you'll want to include keywords that are relevant to your topic.
One way to find good keywords is to use a tool like Google AdWords Keyword Planner.
This tool will help you find keywords related to your topic and provide information on how many people are searching for those terms.
There are other tools available, such as SERanking and Ahrefs, or you could use the Google auto-suggest feature to generate search terms that people are typing such as: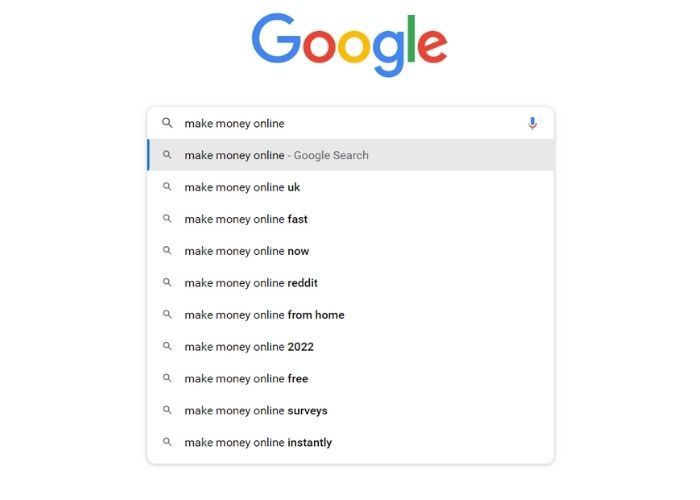 Just type a word related to your content for ideas (but remember, before you even start thinking about what to write, you should carry out some keyword research – more on that later!)
Once you've chosen some keywords, it's important to place them in the right places within your title.
The most important spot you should focus on is the first few words, so make sure your primary keyword is at the beginning of your title.
As you can see, we have our keyword, which is 'Make Money Online' at the beginning, plus, our title isn't too short or too long. Using a number also increases the chance of engagement.
This is poor: Are You Looking For Ways To Make Some Extra Money Online Today?
We haven't fully included our main keyword (make money online), plus its too long.
If you saw these titles in Google, which one would you click?
eMoneyPeeps SEO Tip #1: If you can, include your keyword in the URL as well, for example: mywebsite.com/make-money-online.
Crafting well written titles will improve, and forms a vital part of our how to write seo articles guide!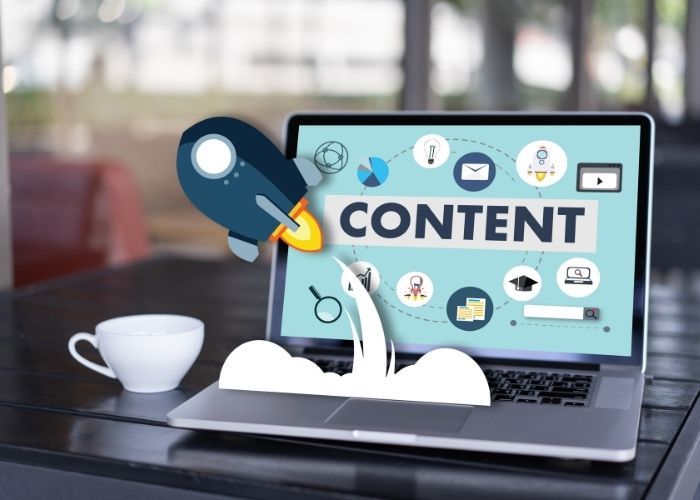 To sum up creating a good title that entices potential visitors to click through to your website, remember to:
Aim for a title length of between 50 and 60 words
Use your main keyword at the start
Avoid 'STOP' words such as; but, so, the and with (there are a few more!)
Add 'ACTION' words like 'Boost' 'Get' 'Take' and 'Learn'
Include your brand, usually at the end of your title
You should pay close attention to your title tag, and it's good practice to make it interesting!
How To Write A Meta Description
A meta description is a short summary of a webpage's content.
It is typically used by search engines to display results when someone searches for a specific keyword or phrase.
Meta descriptions can also be used to influence a person's click-through rate (CTR) from the search engine results page (SERP).
A higher CTR can result in more traffic to your website, so writing a good meta description is important for two reasons:
It can help improve your CTR and
It can help improve your SEO efforts.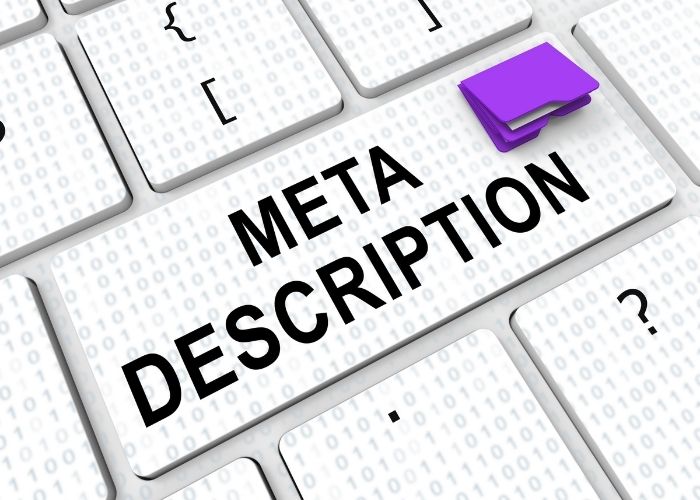 Here are some tips on how to write a good meta description:
1. Keep it under 155 characters – This is the maximum number of characters that will be displayed in the search engine results.
2. Include your target keyword – This will help your website rank higher for that keyword.
3. Make it unique – Don't just copy and paste the meta description from another website.
4. Write for your audience – Keep in mind who you are writing for and what they are looking for.
5. Use actionable language – Use words that encourage people to click on your result, such as "learn more," "find out how," etc.
By following these tips, you can write a good meta description that will improve your CTR and help you rank higher in the search engines.
Here is an example of a good title and meta description:

eMoneyPeeps SEO Tip #2: Try not to 'stuff' your keyword into your meta description, as Google could penalize your website for it!
Post/Page Structure
It can be easy to just write what you think, but consider that your readers may only want to read a few paragraphs, or return to your content later?
If you can break up your content using subheadings, not only are you making life easier for your visitors, but search engines will be able to understand your content.
A well-structured article uses proper headings and subheadings, includes relevant keywords, and is easy to read.
This not only makes it more likely that your article will rank well in search results, but also that people will actually want to read it!
Here are some tips on how to create a well-structured article:
Use proper headings and subheadings.
Breaking your article up into smaller sections makes it easier to read, and also helps search engines understand what your article is about.
Include relevant keywords
Choose keyword phrases that are likely to be searched for by potential visitors to your website. Include these keywords in your headings and throughout the body of your article. However, don't overdo it – too many keywords will make your article sound unnatural and could result in search engine penalties.
This is perhaps the most important tip of all! You should write articles that are interesting, informative, and well-written. People will be more likely to share your article if they enjoy reading it, and search engines will reward you with higher rankings if your content is high-quality.
By following these tips, you can create SEO-friendly articles that are also enjoyable to read!
Here is our example of creating a basic structure for our new fictional post called 'Make Money Online: 17 Tips To Boost Your Income'.
Title (H1): Make Money Online: 17 Tips To Boost Your Income
Introduction paragraph: We would add content that explains that you can make money online, and here are 17 ways to do it.
Create A Blog (H2) Our first tip is to create a blog that you can make money from by writing about affiliate marketing, using links to promote these programs, or you could use ads to generate passive income.
Freelancing (H2) Again, our second tip is to try your hand at freelancing. This can be tailored to skills you already know, such as logo design or website coding.
Do you get the picture?
All we are doing here is breaking up our content, using related keywords, so both our readers and search engines understand our content.
Our next topic is keywords!
Choosing a Keyword
At the centre of any article is a subject, or topic, but what keyword should you choose to stand a chance of earning 'golden' organic traffic?
We call it golden, because organic traffic is free – and therefore is the best traffic you can hope to get!
If you truly want learn how to write seo articles, keyword selection is key.
Now, there are many tools available to find and research keywords, and we can't advise which one is 'the best'.
This is because these keyword tools each uses their own 'algorithms' to serve up the data behind them.
For example, the keyword 'nike trainers' is searched (known as volume) 34,000 times per month according to one keyword tool, but another tool states it is searched just 24,000 times per month.
We prefer to actually analyse the search engines directly by typing in our keyword and looking at the top 10 results (the SERPS).
Although we do use keyword tools to gauge other metrics, such as difficulty and trends.
Anyway, after typing in our keyword, we can see the competition we could be competing with.
If you see huge websites at the top of the rankings, the chances of you dislodging them are slim. You may need a big budget behind you, professional writers and hundred of quality backlinks to have any chance!
Keyword Research
This leads us on to more in-depth keyword research, which we will try to keep as basic as possible.
We will use an example, which is probably easy to follow along to!
Following our earlier keyword, let's say we are writing an article about Nike Trainers, but we know that this keyword is far too competitive, so what other keywords could we target to stand a chance?
Well, our keyword tool gave us some interesting ideas!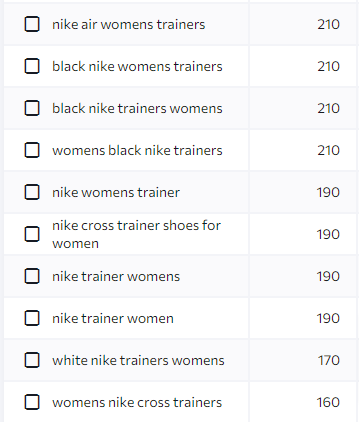 The column to the right is search volume, and as you can see, there is potential here to write a quality SEO article based around 'Women's Nike Cross Trainers'.
Of course, we could also include black and white cross trainers to cover 'related keywords' which we will discuss now.
Related Keywords
Keyword variations, or related keywords, are an excellent way to make sure you're always ranking high in the search results.
These related keywords include synonyms and variants that your audience might use when looking for something similar, so it's essential not only narrow down the main keyword but also any alternate phrases or keywords as well!
For example, if you were writing content on pokemon cards, you may include the following 'keyword variants':
Pokemon card packs
Rare Pokemon Cards
Pokemon card values
How to play Pokemon cards
Where to buy Pokemon cards
1st edition Pokemon cards
eMoneyPeeps SEO Tip #3: Try googling your keyword first. You may also see common questions that you can use in your content, such as "What are the three rarest Pokemon cards". Adding FAQs' to your article can really boost your rankings!
These secondary keywords will ensure your content covers everything associated with Pokemon cards, whilst making sure Google understand what you're content is about.
With any luck, you will often rank for these keyword variants – leading to more traffic!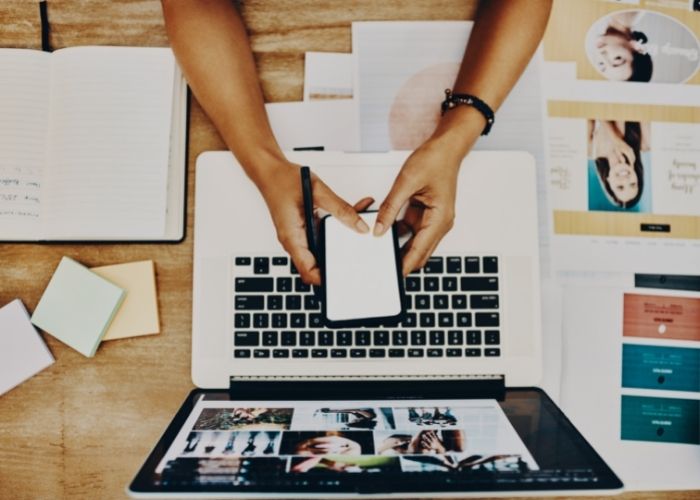 Writing Tips
Hopefully you have now formed a good base from which to start your article.
You should of crafted an engaging post title, create a unique meta description, set out your structure, including subheadings, and compiled a list of related keywords to use in your article.
Things are really coming together for you now, but what about creating actual content?
Writing an Introduction
Well, you should begin with an introduction based around, and including, your primary keyword.
If you are writing about pokemon cards, for example, you could start with letting your audience know what Pokemon is, and why you collect Pokemon cards.
It's good practice to resonate with your audience in some way or another, because they will stay on your website and carry on reading!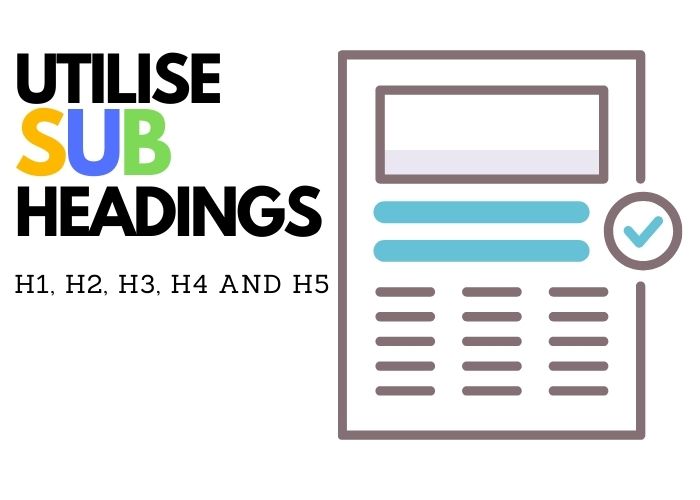 Subheadings
By now you should of created an 'outline' from your chosen keywords and subheadings.
Most subheadings will use H2 and H3 title tags. You can read more about these here.
Here are some examples we could use for our subheadings:
How To Play Pokemon?
What are Pokemon Cards?
Pokemon Rules
Collecting Pokemon Cards
Trading Pokemon Cards
Where To Buy Pokemon Cards
As you can see, our aim is to cover everything we can about Pokemon Cards.
Unique Content
Now, some of our community can struggle to make their content unique, and we feel their pain!
However, if you tell a story, or write about an experience you've had, for example, we could mention that we traded a Pokemon card only to discover that it is quite rare, and could of sold many more times its value!
People can really tune into your content, and will appreciate your hands on experience and honesty.
FAQ's
We have mentioned how to find questions and answers for creating FAQs at the end (or beginning) of your content, but if you are still having difficulty finding relevant questions to add, you could try using a tool called 'Answer the Public'.
Just plug your keyword in and the software will generate questions based around your keywords!
Make sure you can accurately answer the question though 🙂
Use Media
If you have established a great post, using subheadings and the tips we've mentioned, you should now focus on finding related images, videos and infographics to add to your content.
Not only does this break up your post, but it can back up your content 'visually'.
For example, if you were writing about building a brick wall, a video or step-by-step infographic would be a great way to explain how to do it!
You can use YouTube to find a good video, or use an online stock image vault.
eMoneyPeeps SEO Tip #4: For an extra boost to make your content even more unique, you could also create your own videos or take your own images to supplement your post!
Here are some resources and tools we use to create our own videos:
If you go ahead and create or edit your own videos, we have found combining video with an autoresponder has yielded some great results for us in the past!
Consistency
You should try and write in a certain 'style' – and stick with it! We have found that our style of writing content has led to an uptake in subscribers who look forward to our new content!
To do this, you could always ask a friend or family to read through your content before you publish, and you can ask them if it's interesting, engaging and for any feedback.
This has really helped us improve the quality and uniqueness of all of our marketing content!
Links
Try not to worry yourself about adding internal links (links you create to other content already on your website) or external links (links to other websites that are useful your readers) until you have written your entire post.
In our experience, we have found that you can start writing to include certain posts and pages, but actually this is not beneficial and can make your content suck if you are not careful!
Of course you can make notes about articles you think may help your readers, but honestly, if you re-read your blog post at the end, and add your links then, you will find it easier to add links naturally, rather than in a forced way.
eMoneyPeeps SEO Tip #5: We try to add half a dozen internal links, and around 3 to 4 external links, however there is no hard and fast rule! Just make sure it is closely related to your content and that your readers will benefit from it.
Write for your audience FIRST!
Recommended SEO Tools
Luckily, there are bunch of great SEO tools you can use, from keyword research to gauging competitors who have already created similar content on your topic.
Here are our favourites!
How To Write SEO Articles: Final Thoughts
We hope there are enough tips here to increase your motivation for writing better SEO articles.
Keep it simple, and take a break now and again if you have to!
To summarize;
Write for your audience
Make sure you have written a great title and meta description
Focus more on keyword research, in particular related keywords to your topic
Add subheadings to break up your content
Include related images, videos and infographics where you can
Try and cover everything you can around your chosen topic
Keep your copy engaging, and stick with a style you're familiar with
Write down your 'process' for writing content
Send to someone you know for feedback before publishing
SEO is not complicated at all – and there are many more factors on top of what we have written.
Once you have created regular and unique posts, you can always join our FREE course below where we share more advanced SEO tips and strategies to boost your content further!
As always, if you have any questions, please don't hesitate to post them in the comments section below or just say hello.
Sincerely,
Your Friends And Partners
Richard And John Weberg