How To Make An Affiliate Website For FREE in 2023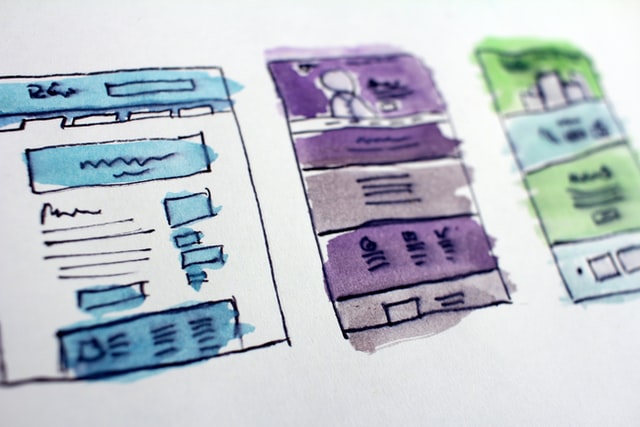 If you want to learn how to make an affiliate website for free, keep reading!
We have well over two decades of affiliate marketing experience, making multiple six-figure incomes, and me and my son have a combined 29 + years of making money online, however, there was a point when the money pot was empty – and this is when we had NO affiliate website at all.
In this guide, we'll teach you why you need an affiliate website, and how you can make an affiliate website for free!
This can be done by using website builders and tools, which can seem rather daunting, but don't worry, because we have also created a great course where beginners like you can make a passive income with an affiliate website.
Let's get started!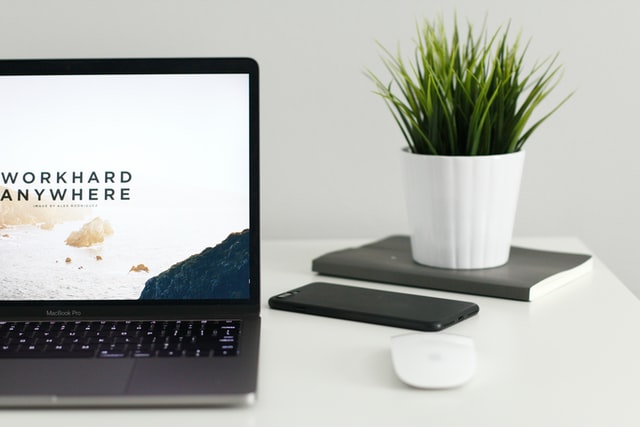 How Does Affiliate Marketing Work Exactly?
Affiliate marketing is a concept where you join an affiliate program, then recommend a product or service to your audience, perhaps using your own website or social media.
For every sale or lead that you make, you then earn a commission which is tracked through special links that you are given when you sign up.
Many online businesses offer affiliate programs that you can join, promote and earn money from.
A good example is Amazon who reward people with cash or gift vouchers for every sale made through promoting your affiliate link. Payouts can range from weekly to monthly.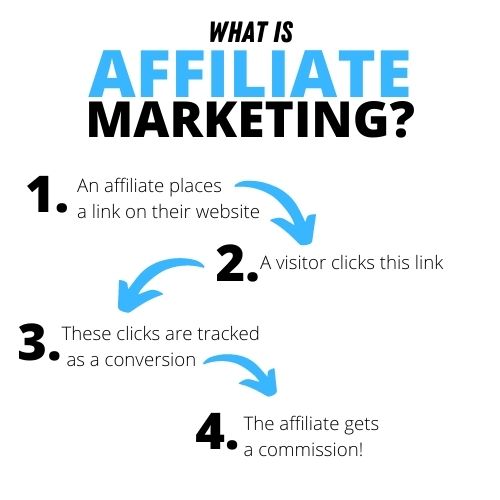 Affiliate marketing is one of the best ways to make money online fast and many people have earned a LOT of money through promoting or creating affiliate programs and services.
We believe that YOU can do this too!
For more information on affiliate marketing, and how you can turn this into a viable online business, why not join our FREE course below?
Why Do I Need A Website For Affiliate Marketing?
As we mentioned, me and my son started our affiliate marketing journey many years ago, and we chose not to have a website at the start of it.
This turned out to be a BIG mistake (one of many, but you can't learn if you don't make mistakes!)
Because without a website, you can't:
As you can see, without our own website, we were severely restricted to sending out a few emails, or creating thin blogs and web pages using free websites such as blogger.com that looked terrible, were full of ads and came across as spammy.
Our affiliate journey was going nowhere fast, and we had to do SOMETHING to recover our time and costs that had gone into our dream.
So, we watched a ton of videos, asked questions on forums, spoke to some of our digital marketing mentors and began making our own affiliate website.
…..and we haven't looked back since!
Still not convinced?
Here's why we chose to build our own affiliate website: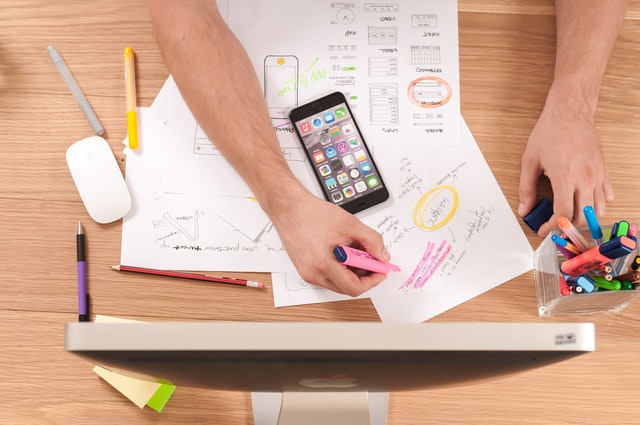 There are so many advantages to building your own affiliate website!
Don't worry if this seems daunting (maybe you have never tried affiliate marketing?) because with our experience, we can hold your hand and get your website or blog up and running when you sign up to our FREE course.
It really is a great course if you are serious about how to make an affiliate website for free!
Examples of Affiliate Marketing Websites
There are many great examples of affiliate marketing websites.
Some of these are to show you how affiliate marketing works, and why setting your own website is good for making a passive income!
Wirecutter
The wirecutter is a review website that brings in around $1.5 billion revenue PER YEAR! This is no surprise as their monthly visitor numbers frequently tops 10 million.
They review gear and gadgets, and make great money by inserting affiliate links throughout those reviews which are very in-depth and offer fantastic value that consumers often buy the product there and then.
Money Saving Expert
One of our favorite affiliate websites is the money saving expert, a community driven website that talks about savings, cost cutting and reviews services and products with the consumer in mind rather than online businesses (who cant even pay to advertise on this website!)
The company writes comprehensive guides, from the best credit card to saving money of your energy bill, this is a great example of an affiliate website that puts the public first.
Nerdwallet
One of the most popular financial review websites on the internet, they generate huge commissions by writing laser-focused reviews from mortgages to credit cards and even insurance.
Nerdwallet is a great affiliate website example that is clear about their goals and commission structures throughout every piece of content.
I really admire the layout and design that makes it easy for consumers to find exactly what they are looking for.
Best Affiliate Website Builders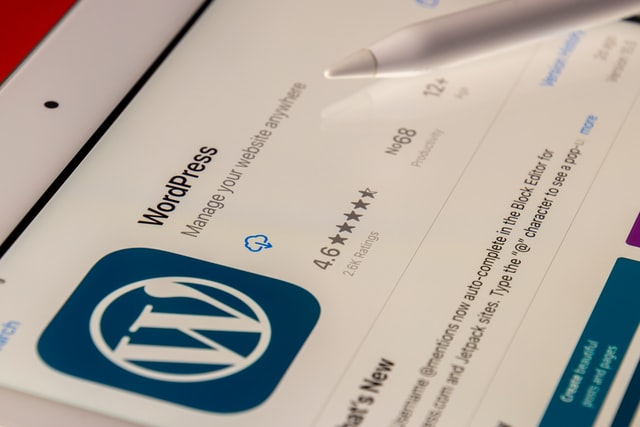 If you have very little experience building or designing websites (like we did!), then there are plenty of affiliate website builders available that can be used to help you on your how to make an affiliate website journey!
Owning a website that is easy to update and maintain saves you time so that you can focus on engaging with your audience and building your own email list.
Lets talk about some of the best affiliate website builders that we recommend.
Wix
With over 800 templates for you to use, Wix is one of the most popular free website builders for beginners.
There are also lost of tools to help you build a website that converts and even if you have no experience coding, there is an online forum that can help you with any technical questions.
This FREE website builder is a great option, and as your site grows, you can upgrade your plan as and when you wish.
We would recommend Wix as a good option to start making money with affiliate marketing.
---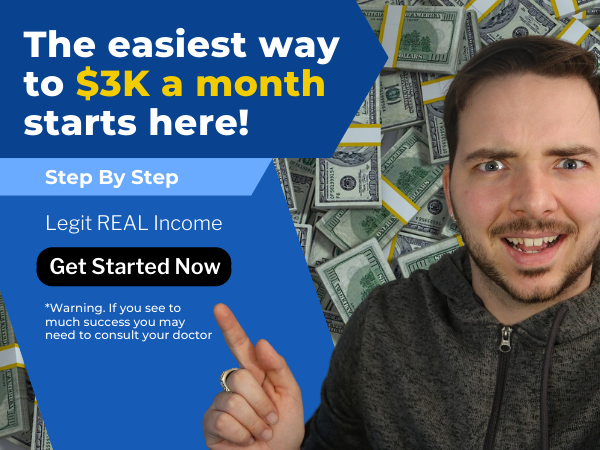 ---
Squarespace
This affiliate website builder is more geared towards e-commerce websites, but we have friends who have leveraged the tools that Squarespace provides to build successful affiliate websites.
There is a dedicated SEO tool that can be useful to make sure your content is search engine friendly, whilst there is a large collection of templates that are mobile responsive so your website looks good whatever device your potential visitors are using.
I really like some of the professional templates that Squarespace offers, as these are especially good at building credibility and brand awareness!
WordPress
Our website is built using WordPress, which is actually the most popular content management system in the world (CMS for short)
WordPress.com offers a free plan (with limited capabilities) so you can learn how to start your own affiliate website for free if you wanted to dip your toe in first with very little cost.
Its a really powerful website builder that is easy to use and highly customizable – great for creating landing pages and your blog!
These three website builders are the most popular and easy to use CMS around.
We can help you get an affiliate website up and running using any of these, so please contact us to get started!
Top Affiliate Website Tools To Make Money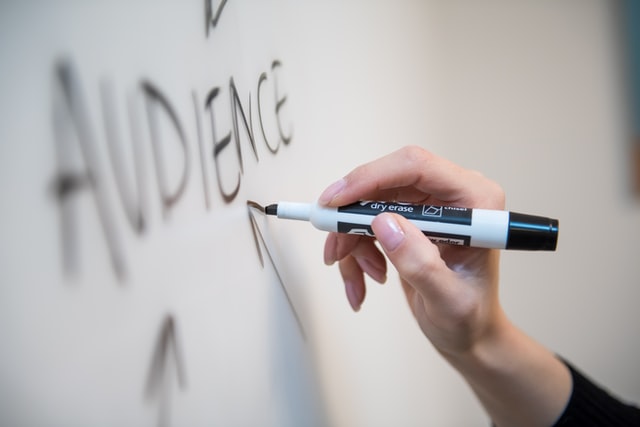 At some point in your make money online journey – you will need the assistance of some affiliate marketing tools!
These could be affiliate program portals, such as ShareaSale or Commission Junction, or perhaps an SEO tool like SEMrush so you can research competitor websites.
Starting with the right tools to build your online empire saves time, cuts costs and gives you a strong advantage over other affiliate marketers.
Lets dive in and learn about how effective some of these tools can be as we teach you how to make an affiliate website for free in 2022.
SEMrush
This tool is useful for carrying out keyword research, which is an important part of affiliate marketing. When you are writing or creating content that feature your affiliate links, it needs to add value and be engaging to keep your conversions rates as high as possible.
Researching the correct keywords to use can have a major impact on ranking your content in search engines, such as Google.
SEMrush drills down into topics, correlates traffic and trends and gives you the base to put together a marketing plan so you can focus on making money with your affiliate marketing website.
Hemingway
We use this tool religiously to check all our content! Poorly written content leads to zero commissions.
To use Hemingway, you copy and paste text into the tool, and it will inform you how easy your content is to read. Your readers want useful snippets, not fluff!
Sumo
We love email marketing, which was how we got into affiliate marketing in the first place! Rome wasn't built in a day, and neither should your list!
Sumo is a WordPress plugin that turns customers into leads by scaling up your email marketing list. By installing Sumo (there are other email capture plugin available) you can create and insert forms that capture leads on all your posts and pages.
KnownHost
There are thousands upon thousands of hosting companies, but we have found one that works well for our business, and that company is KnownHost!
If you don't know what hosting is, its simply a server that you pay a fee for so you can place your website content in a safe and secure environment. They take care of backing up your website, preventing spam attacks and making sure your website is fast and works how it should!
If you haven't got an account already, why not sign-up to KnownHost and start your journey the right way! (Once you have signed up, get in touch with us and we can help you get a website up and running!)
To learn how to make an affiliate website for free, you can join Known Host below.
TinyPNG
If you have a website, the chances of using some sort of image or photo is high!
But did you know that images can be very large and could slow down your website and even make it inaccessible to your visitors?
With TinyPNG, this tool compresses all your images so they load up quickly. Its a tool well worth using we can tell you!
These are just a few examples of how affiliate website tools can help you create an online empire!
Other tools include Google Analytics used to track traffic, demographics and digest audience metrics, Ad Thrive which offers you the ability to insert ads into your website (another revenue stream), and RankMath which is an SEO tool that we use to make sure your content is useful.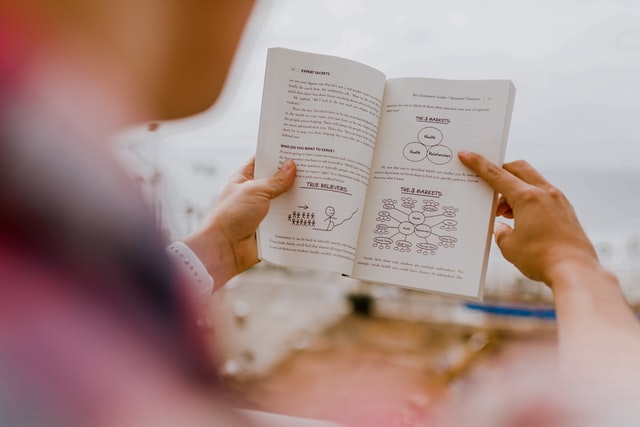 A Guide To Building Your Own Affiliate Website
So far you have learnt:
What affiliate marketing is
Why you need an affiliate website to get started
Some examples of great affiliate marketing websites
Affiliate website builders
How tools can further advance your website
But what else do you need to know about building your own affiliate website?
To become an affiliate marketer requires determination, a strategy and some goals.
Whilst affiliate marketing can offer you a passive income, many fail because they either don't understand the core concepts or they take the wrong advice. Basically, they just run before they have learnt to walk.
This a familiar story, and one that we don't want YOU to take!
Making your own website is just the start of your journey (which will be long and hard) and if you apply everything we have recommended or advised you to do, you will soon be making real money for yourself!
Anyway, if you are serious about learning how to make an affiliate website for free, let's break things down a little simpler for you.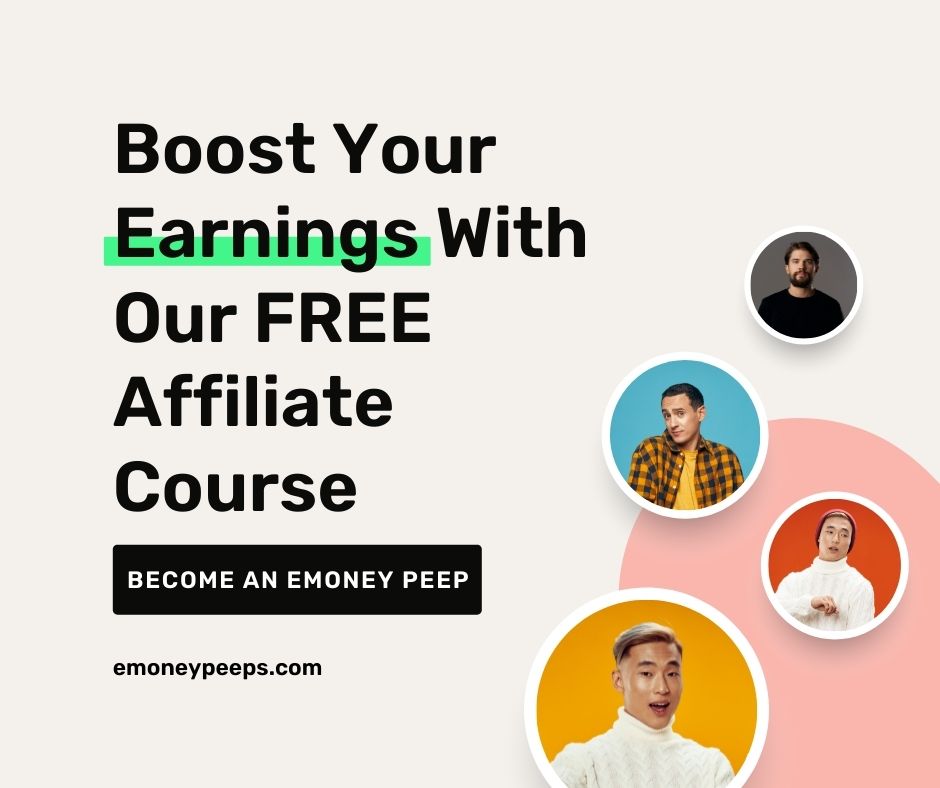 Website Affiliate Marketing Techniques
We hope you have got the appetite to learn and use all the advice we have recommended in this blog post, and before we wrap things up , we wanted to share some useful affiliate marketing techniques that YOU can use in your content plan.
These methods have helped us turn a few measly dollars into a six-figure income, and there is no reason why YOU can't do the same!
So, before you sign-up to our how to make an affiliate website for free course, we would like you to think about some key techniques on our list below that you can use on YOUR website.
These include:
---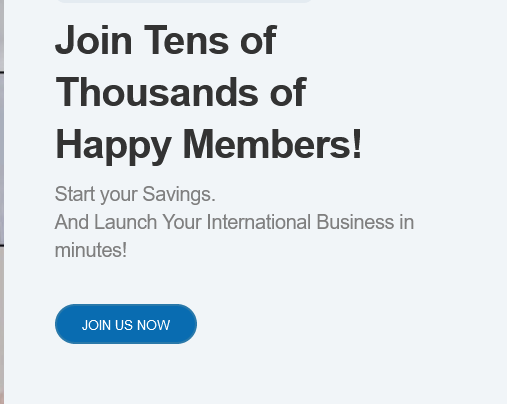 ---
How To Make Money With Affiliate Marketing Without A Website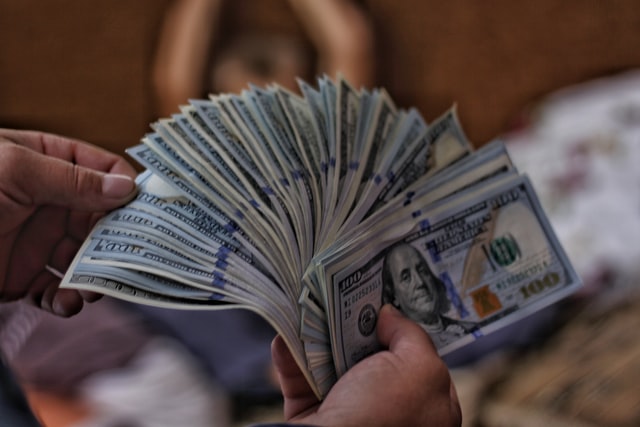 If you are wondering how to make money without an affiliate website, there are a few methods that you can use!
Many affiliate marketing beginners are keen to get stuck in quickly, without the costs of buying a domain and hosting, and the time it can take to create and design a website.
Some great methods that you can use include:
Solo Ads. We are a HUGE fan of using solo ads in our affiliate marketing campaigns. They are great at driving traffic by leveraging email lists of other people. You need to be careful here though folks. Make sure you balance ROI (return on your investment) with what you can afford and expect to earn.
Online Forums & Communities. Although tedious, and time consuming, posting and engaging on forums and in communities can yield some great commissions! Check out Reddit as a great example of a community driven website.
YouTube. If video is your thing, then YouTube is your game! Millions of people create and comment on videos and it is still an effective method for pulling in affiliate commissions!
PPC Marketing. PPC stands for 'pay-per-click' and is used to drive paid traffic to your affiliate link. Facebook and Google both offer PPC advertising models.
We have used all four of these methods with great success!
However, we highly recommend using these alongside your own affiliate marketing website for best results.
---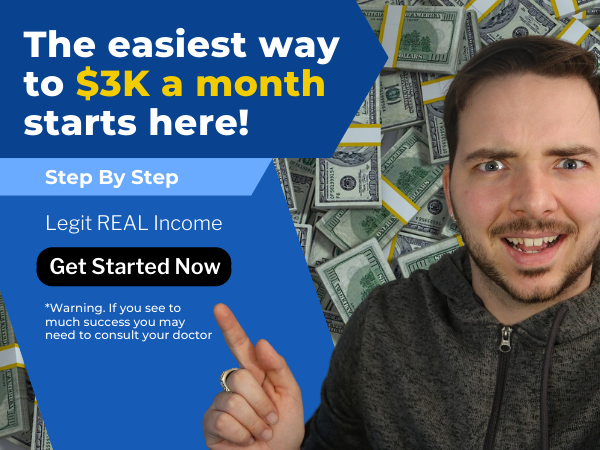 ---
Summary
If you ever plan on turning your affiliate marketing into a full time income, build a website and a web presence online.
From our years of experience and professional opinion, building a web presence for affiliate marketing is an absolute must do!
Please leave us a comment below if you have any questions or need help in anyway, or just say hi.
Remember to always be kind.
Sincerely,
Your Friends And Partners
Richard And John Weberg