7 Steps On How To Build A Website (That Makes Money)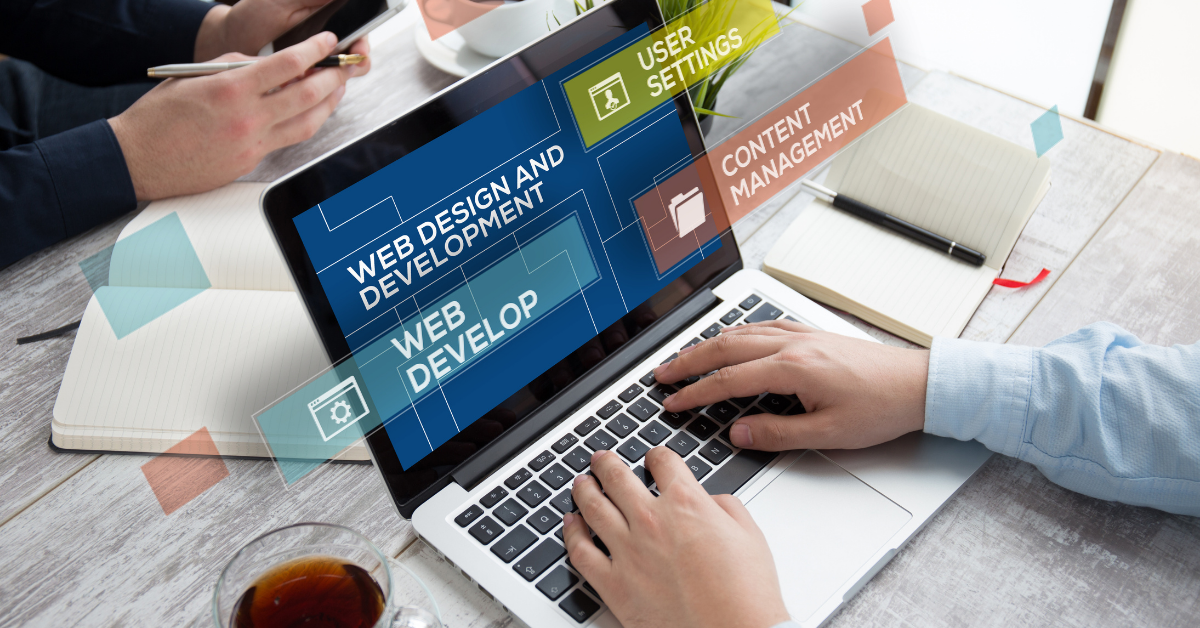 So you want to build a website…We understand that it can seem like a daunting task especially for someone who has never done it before.
We want to set your mind at ease, because creating a website is a lot easier today than it has ever been.
And as our digital universe rapidly expands, it's important to carve out a space that expresses your passions and interests.
Whether you are building a website for business or pleasure, we will guide you in this fun and rewarding process.
We broke it down into less intimidating parts for first time web builders.
How To Build A Website In 7 simple Steps:
As you get started, just remember that creating a website is not as difficult as it might seem, just do it one step at a time, and keep working with your site until it progresses to where you want it.
Do not overwhelm yourself thinking about the whole process..
As the saying goes "How do you eat an elephant?" One bite at a time..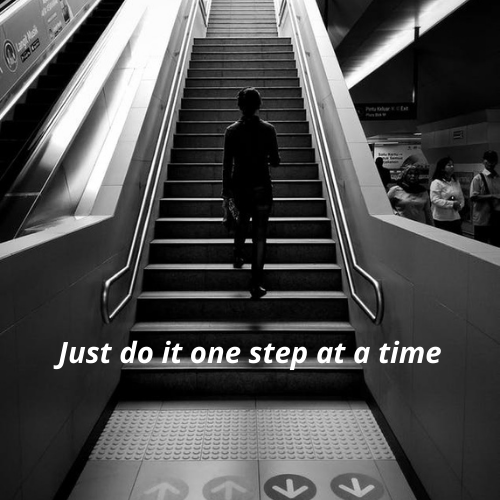 Do not be afraid to ask for help if you get stuck.
1. Purchase A Domain Name & Hosting
The first step of building a website is finding quality web hosting and purchasing a domain name. In our business we use a few main hosting companies, and depending on your needs, will determine which one you choose.
Here are the hosting companies we use in our business.
LiquidWeb
LiquidWeb – This is where our dedicated server is. We host several of our web properties here, including EmoneyPeeps the site you are on now.

We recommend a dedicated server if you have an established business and need to make sure your website can withstand heavy website traffic, and needs a lot of storage.
Dedicated server resources provide high levels of performance and availability for websites and web applications, especially when they become too large for cloud or shared server resources.
The larger the website or application, the larger the drain on server resources; think of websites with traffic that numbers in the tens of thousands on a daily basis.
Dedicated servers provide your business with 100% capacity and the ability to customize the solution as needed.
This means that they offer the potential for large storage capacities, giving you the storage space needed for large applications and databases.
The other three web hosting companies we use, we have several of our other smaller sites on. They are basic blogs and eCommerce stores, that get much less traffic, and use less resources.
Nexcess
Nexcess – They specialize in ecommerce stores and WordPress managed hosting. They even have a store builder that will help you get your site set up very quickly.
You can create the store of your dreams without writing a single line of code. All of the stellar benefits of managed hosting services, without needing to know WooCommerce.
They have stellar phone support, and have served web hosting solutions to over 500,000 people.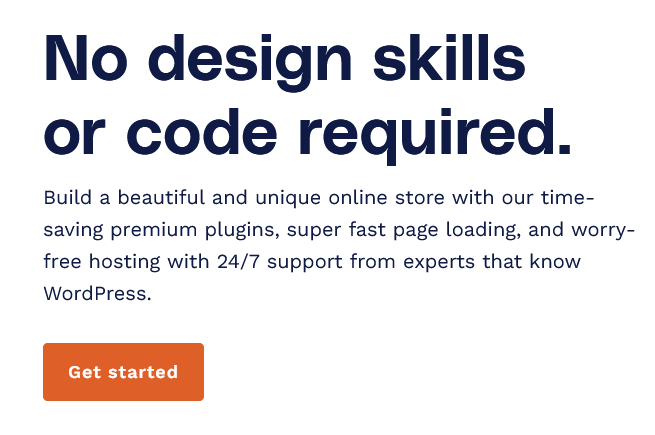 KnownHost
KnownHost – Founded in 2006, KnownHost is a premium hosting service with customers in more than 150 countries.
They are known for amazing support and their managed hosting solutions.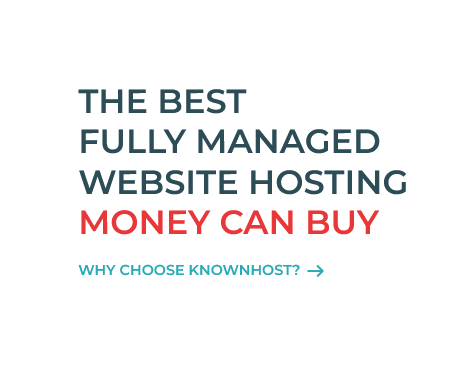 WPX
WPX – Is known for having blazing fast hosting servers. WPX won all global speed-tested categories in independent testing 2022.
Their support is also excellent and their live chat boast a 30 second average support response time. They specialize in WordPress hosting.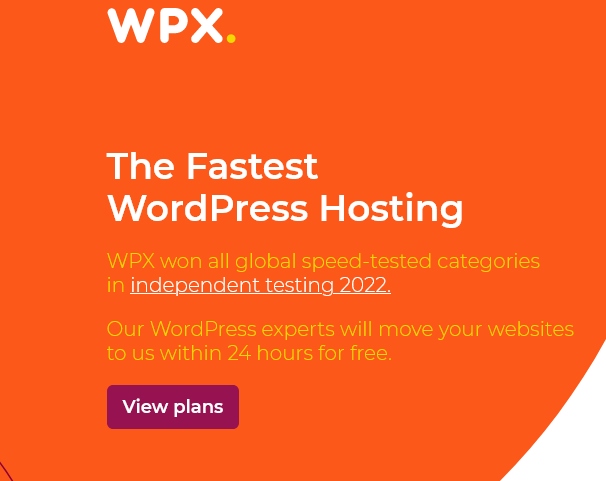 For most entrepreneurs just starting out, we recommend using one of these three web hosting companies to get started.
As dedicated hosting is more expensive and is not needed until your online business or passion has grown sufficiently.
This video below will walk you through the process of purchasing a domain name and web hosting using Nexcess.
Example Of How To Purchase Domain Name & Hosting
Do you already know what kind of website you want to launch – is it a simple blog, or a full eCommerce store?
As this will determine the package you choose at any of the hosting providers we shared with you above in this article.
If it is a simple blog then you will want to choose managed WordPress hosting, as WordPress in the best CMS.
And if it is an eCommerce store you want, then you will want to choose a package that is more for eCommerce.
Any of the hosting providers we shared with you, will make it easy to get your website set up.
In this video we use Nexcess hosting as the example, it is pretty similar for all the hosting providers.
2. Plan Your Information, Products And Services
What ever it is you will be focusing on through your content of your website, you will want to come up with a clear plan.
Sketch out your full list of offerings and try to organize it for a digital audience.
Create categories that make sense and try to prioritize the information and products that are most urgent.
Most sites have a homepage, a page with background and contact information, and a page that highlights their products and services, as well as a contact us page.
Browse the sites of your inspirations and competitors to get a better idea of how to best present your website to visitors.
Every new lead that visits your site is a potential customer.
3. Design A Layout With The Users Experience in Mind
Design a clean layout that is easy to navigate and accessible for all possible customers.
First impressions online are just as important as in person. You only have a few seconds to impress visitors or else they'll go to another website domain.
Your website is not an artistic statement. It's your digital place of business and you should treat it with the same respect as a brick and mortar location.
Don't burden visitors with pop-up ads, auto-play media or invasive data grabs.
Remember that many people access the web on their phones today, but optimize your layout for tablets, laptops, and desktop computers as well.
Lucky for you, most CMS (Content Management System) provide simple and attractive templates and themes to design your website in just a few clicks.
4. Brand Your Site With Attractive And Engaging Content
Content makes the Internet go round. Users want great new content on a regular basis and they expect it to be high quality and darn near addictive.
Your content should be easy to find, neatly labeled and fast to load. You can measure how engaging your content is by tracking the amount of time and unique views your web pages get.
Connecting Google Analytics to your site is a great way to track your website visitors and how much time they spend on your pages.
You can then try to build your brand from great content!
5. Consistently Update Your Content, UX, And Plug-Ins
Don't get too comfortable! The web is constantly changing and your audience will expect your website to do the same.
Schedule content weeks to months in advance to avoid getting stale or going AWOL on your audience.
Be realistic about how much content you can realistically produce and post within your normal schedule. Plan and budget for regular updates and redesigns.
Every day, new apps and plug-ins are released to make eCommerce easier for both sellers and customers. Stay on the cutting edge of new platforms and services and don't rely on what's worked in the past.
Note: Learning some good copywriting skills will also help you turn more of your website visitors into customers.
6. Maintain Your Servers And Customer Lists
Customers take note of the stability of your business. Does your site consistently crash or go offline?
Do you send consistent communications about new products and existing orders?
Treat your eCommerce with the professionalism of a real business and watch it pay like one as well.
A strong Customer Relationship Management plan is only the beginning, as you will still have to put the management tools to work.
7. Promote Your Website
You didn't build your website for nothing. Get out there and promote it to the world. Invite new visitors from all corners of the Internet.
Just because you built it, doesn't mean they will come.
There are endless new options available to web surfers everyday.
Spend the time, energy, and money needed to reach your audience where their attention already is.
Best Website Promotional Methods
There are many methods you can use to promote your website, these are some of the most popular and effective marketing strategies listed below.
PPC (Pay Per Click)
Social Media
---

---
Are You Ready To Build A Website That Makes Money?
Trust us, it's way easier than you think, and there is no better time than now to get started as digital marketing is exploding!
The secrets to starting a booming ecommerce business are waiting for you in EMoneyPeeps industry-leading e-business program!
Join our supportive online community of experts and professionals to get the best resources for mastering marketing including Website Hosting, Email marketing, Content Marketing, CRMs, Testimonials and more.
We provide simple and detailed video instructions for starting, creating, and marketing your business online. We really hope this article has been extremely helpful to you.
If you have any questions, don't hesitate to post them in the comments section below or just say hello.
Sincerely,
Your Friends And Partners
Richard And John Weberg