How To Master Marketing & Learn Full Marketing Mastery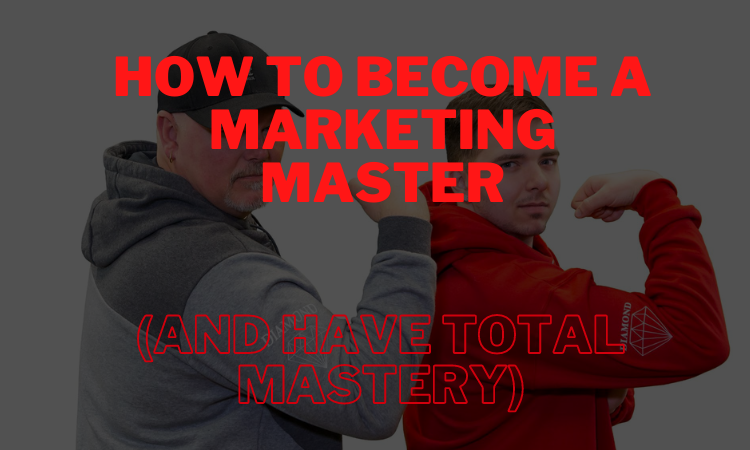 Learning how to master marketing & learn full marketing mastery is an ideal that more marketers and business owners need to realize, is the ENTIRE key to their success.
As you become a successful marketer, these things will happen to you:
1. Increased Time.
2. More Resources.
3. MoreMoney, probably lots of it!
Whether you're learning how to master conversion, lead generation, content marketing, copywriting, funnel design, or anything related.
Most often when people begin this process, they end up only learning and mastering 1 or 2 crafts (marketing skills).
They become a full time copywriter and funnel designer.
Or they learn marketing strategy and SEO and stick to that craft.
The problem with this, is that if you DON'T master marketing as a whole. Y
You're missing out multiple different areas of marketing and an online business that could 2X-5X your ROI & profit over time.
How A Master website builder FAILS At Lead Generation.
You take someone who has been mastering building websites for years.
They know how to setup websites and build blogs.
They know how to set up graphics, link structure and SEO, but they do not know email marketing, or how to build omnipresent marketing channels, and they are terrible at conversion and getting their audience to buy.
They can set up their funnels, and every piece of a website perfectly, but no conversions.
The skills to generate leads and conversion.
See they never bothered to learn copywriting and email marketing.
They know how to build websites and get people to their site, but their BIGGEST mistake is they can't get many leads in the first place, or convert what little leads they are getting into a customers.
They only mastered one marketing skill set and now their income and revenue are non existent.
This is a downfall most "marketing masters" make. Don't be one of them.
In this current day and age, in order for you to be able to market and out sell your competition, you have to be able to perform every piece of your marketing better than them.
This means you truly want, and NEED to become a marketing master in every marketing area in order to maximize your profit, lead generation, and ability to scale.
Becoming a marketing master and obtaining true marketing mastery is TIME consuming.
However, once you've mastered these skills, you'll be able to literally take any business across the world, including your own, and scale them forever!
Most marketers do not have huge budgets to hire everything out, so it is a must that they learn and master these basic fundamental marketing skills.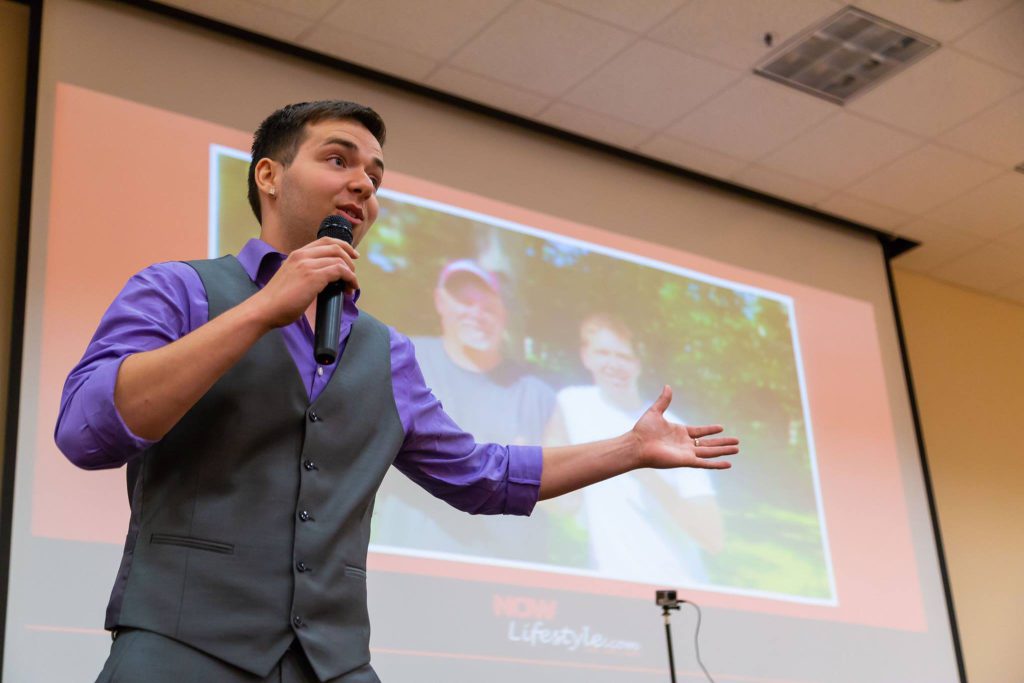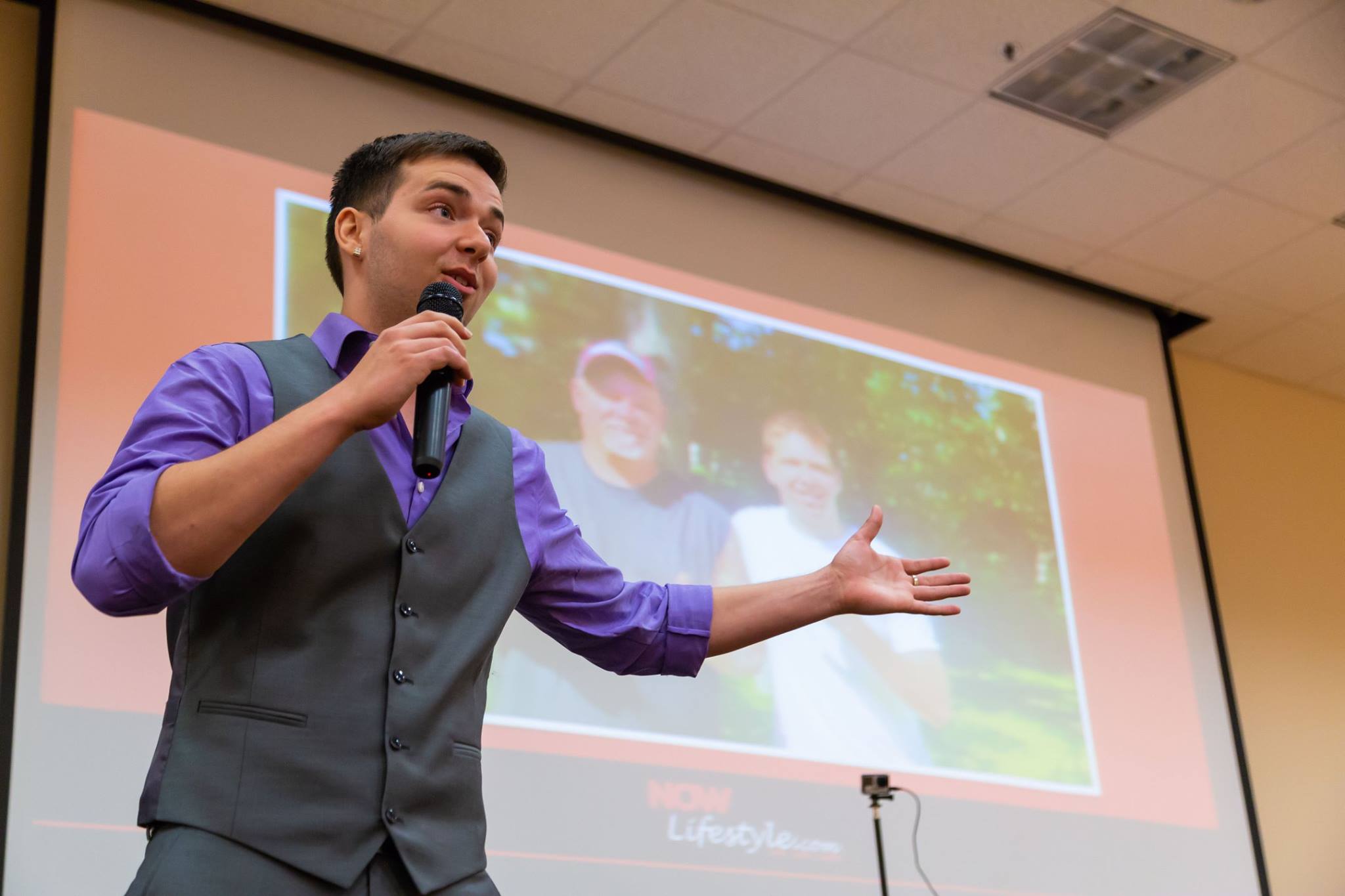 How do you start becoming a marketing master & learn full marketing mastery?
The first thing you need to do in order to start on the right path to becoming a marketing master is to decide your starting area.
I highly suggest you choose your current area of marketing expertise and research and learn in even more depth in that field in order to become a true professional and master in that area. So if you currently design funnels for clients, you need to spend the next month learning how to truly get MAXIMUM conversions from every single part of funnel design.
This applies for any skill you are at least doing well or decent in. If you've ran a a few Facebook ads, or have written a few sales letters, you have to focus on becoming a master of that and each craft.
(If you haven't obtained any true skill in any marketing area, then simply choose one that you have the most interest in, and learn from there).
Once you've mastered a single marketing mastery skill, it's time to branch out.
Because you have to realize the competition you're dealing with.
At most online businesses with at least a few employees, they employ a person who is a master at their one particular skill or trade.
The problem with this as well, is that when they work or cross work with a different area or skill, they aren't able to perform as well.
Which means they are actually costing the business or company money.
Now instead, if you have a person who is a master at each skill working at a company. Imagine how much better they can perform?
Here's an example… You have someone who does funnel design.
They are on a marketing project where they need to create a sales funnel for a very high caliber client.
This person is a MASTER at design and making sure the funnel will look great and look better than almost every other marketing funnel out there. However, this person is only "okay" at copywriting.
Meaning while their funnels WILL look great, but they won't convert and perform very well. Because the second HUGE element of a funnel being able to convert leads to customers and customers to re-sold customers, is the copy and words on the page.
Now imagine this person, went and MASTERED copy writing for this project.
Now imagine how well their funnel would convert and perform? Now that they have became a marketing master in an additional marketing skill, they're able to make more for themselves or make more for the company they are working with or for. They have created more value for themselves and or company.
You should truly understand the true impact of mastering marketing in every marketing area to have true mastery.
It allows you or your employees to outperform every other single business on the planet. Can you imagine if this same person who created the funnel, and learned copy writing at a high level, knew how to up sell the client to another package or investment? They've become so valuable to the company – they'd be worth 6-7 figures a year, literally!
There are 6 main marketing mastery skills to master.
Your main skills you need to master in marketing to truly bring your business to 7-9 figures a year are…
Sales / Sales Process
Funnel & Website Design / General Aesthetics
Content Marketing
Conversion Marketing
Copywriting
Lead Generation (Traffic & Follow up)
Each of these marketing skills, once mastered, will allow you to dominate and be able to make sure every single part of your online business is working as best as it possibly can.
This allows you to earn the MOST dollars possible from every dollar you spend on ads.
This is why becoming a true marketing master is the most powerful way for you to maximize your profit and earn more then you ever have before.
What does a marketing master and their marketing look like?
A true look, feel, and impact of a marketing master and complete marketing mastery can be shown throughout an entrepreneurs or company's entire web presence.
Take a look at someone like Grant Cardone.
He is a true marketing master and ranked as the #1 marketer in 2017.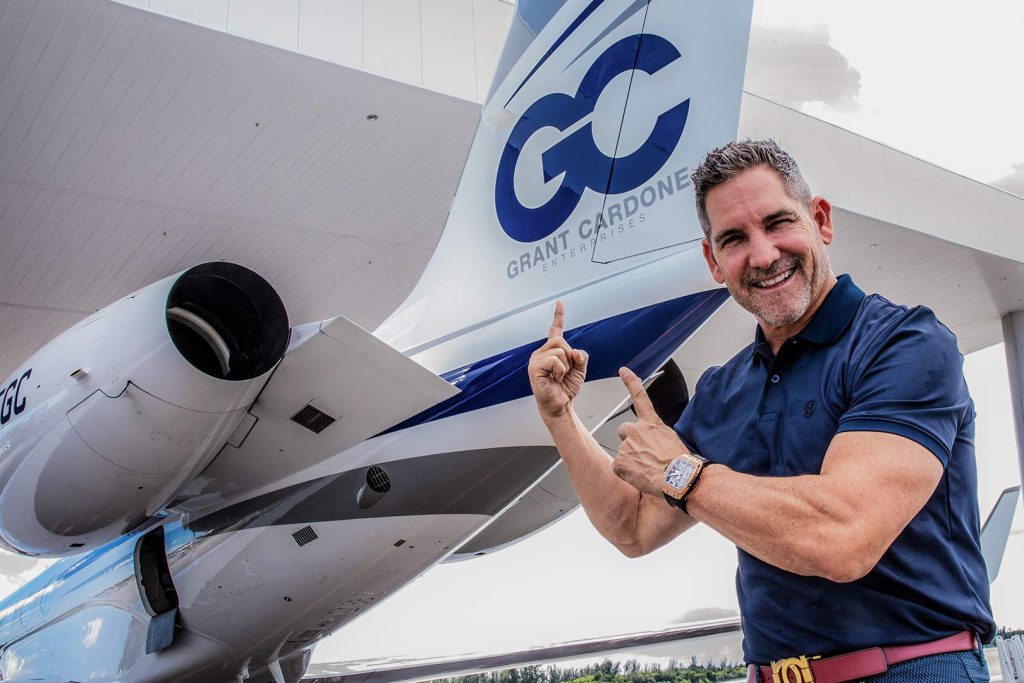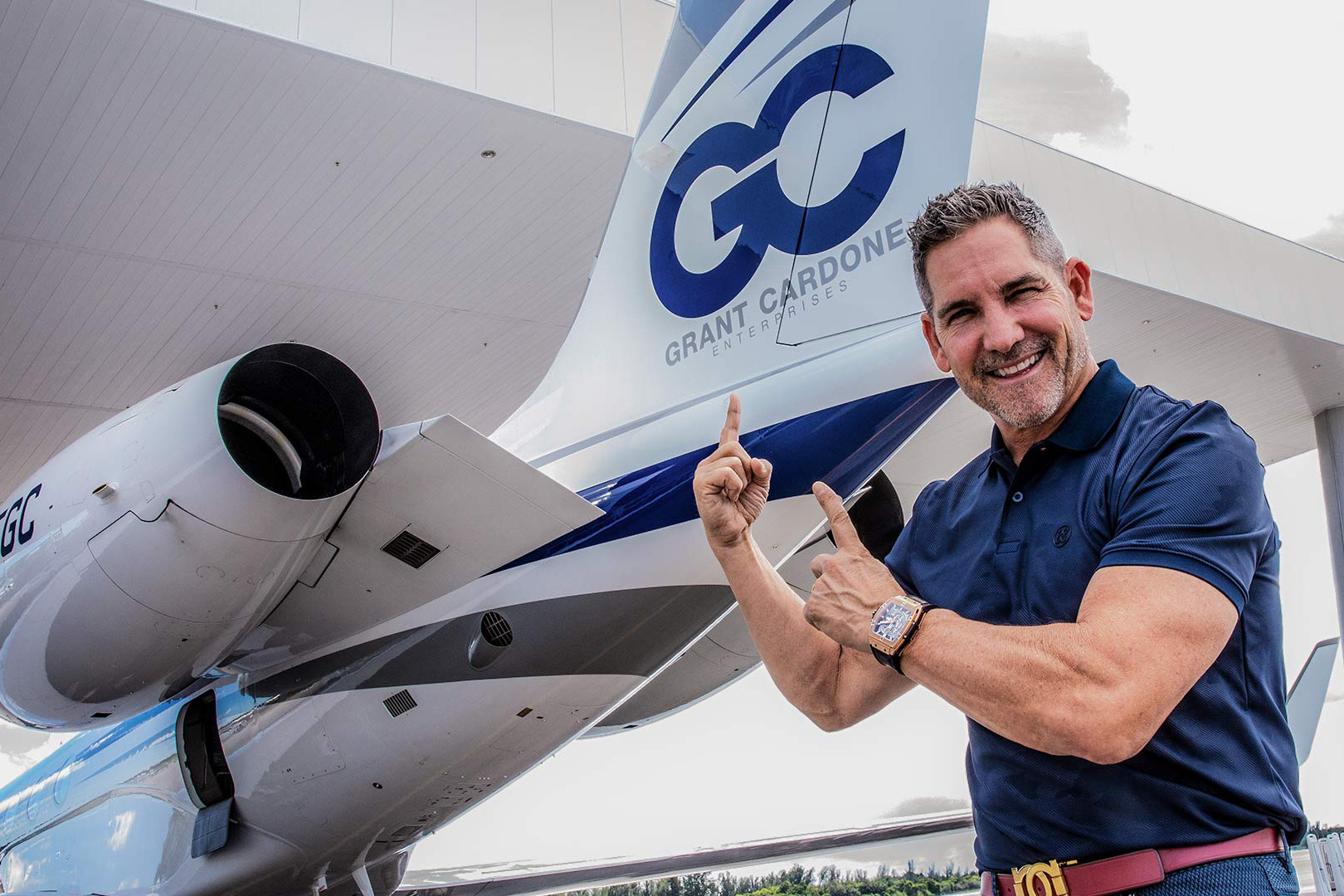 What Grant, ourselves, and many other master marketers have done is have an omnipresence in their market and market place.
Take a look at how they are shown, their professionalism, and marketing represents them and their brand.
You recognize them, you recognize their style, and you recognize everything about them and are even able to relate other marketers, other brands, and other companies' to them.
That is the kind of marketing you want to represent through your marketing. You want it so your audience can know, trust, and feel that you are a reliable source of trust and information they can depend on.
When a marketer becomes a master of their craft, they dominate the market place.
Think for a second… Who do you recognize as a brand for a product or service you love?
Whether it's fitness, health, decorations, electronics, Cryptocurrency, marketing, pop, or food, what's something that's a favorite of yours?
Now remember and draw into focus, how much effort they put into their online business and how much they are shown as a dominant force in their industry or niche. When I imagine my favorite brands, they all are marketing masters.
They all have incredible copywriting.
They all have great branding.
They all, are marketing and sales masters.
Do you understand truly how powerful it will be for you to become a marketing master in this day and age?
YOU – become a dominating force and your business will explode in growth. Take a look at Kraft they are most known for Macaroni & Cheese. This is a simple global and well known brand that sells many other products.
That's it. But possibly to you, and to hundreds of millions of people across the globe, it's much more.
It's one of your favorite foods, it represents warmth, happiness, and home.
They have such effective marketing and sales, that they're known throughout the world. Guess what? They're the only noodle company brand name that even comes to mind. Because they do every part of their marketing, at a master level. Look at their commercials, imagery, copy writing, and so much more to discover they too are also masters of marketing.
What are the best ways to train to become a marketing master?
If you truly want to take your business to 5-7 figures a month and beyond, you MUST become and achieve true marketing mastery.
Without this, your competition WILL swallow you up. Take a second to think about what your next move needs to be for your business.
Learn from someone or a group of people that has already mastered every form of marketing and sales.
There are very few and far between of entrepreneurs, companies, and leaders that truly understand every aspect of marketing and sales to the mastery level. You'll need to look and find a true mentor, leader, or platform to learn from in order to truly achieve this feat.
Or, you can look no further and use what's already in front of you.
We at EMoneyPeeps teach you every aspect of marketing and how to dominate your industry while growing your business in the fastest way possible. (and developing your marketing to a mastery level).
Learn from an education platform.
We highly recommend learning from Marketing Mastery Elite, to learn how to truly advance all of your marketing and sales skills to a true mastery level.
With over 9 master courses and over 150+ training videos, you'll for sure be able to bring your business to its next figure.
What do you do, once you have marketing mastery skills?
Congrats!
Once you've gone through and have truly learn how to master every aspect of marketing, it's time for you to put your skills to the test and REAL world use.
You need to start re-crafting and editing every area of your marketing in order to maximize your effectiveness in your marketing across the board.
Meaning you need to improve and perfect your funnels, emails, ads, sales process, selling, up-selling, copywriting, you name it.
By doing this. you guarantee yourself a path ahead of all of your competition. Imagine starting a race with jet packs on your feet, while your competitors are carrying 1 ton boulders.
This is how much of a true example and advantage your marketing will now have in the marketplace because you decided to obtain true marketing master and to become a marketing master.
Once you've implemented your new skills your learning doesn't stop there.
Because both your audience and the most effective marketing methods are ever changing, this is why you need to continue being a marketing and sales student so you and your business or the business you work with or for always will have an edge over everyone else in the entire industry.
This is why companies like Tesla no longer hire people based on if they do or don't have a degree.
More and more businesses and large corporations are looking for people who have the true and right skills needed to make the company thrive and become more profitable.
Skill set and experience, trump education..Education not acted upon is useless, it has to be applied and proven.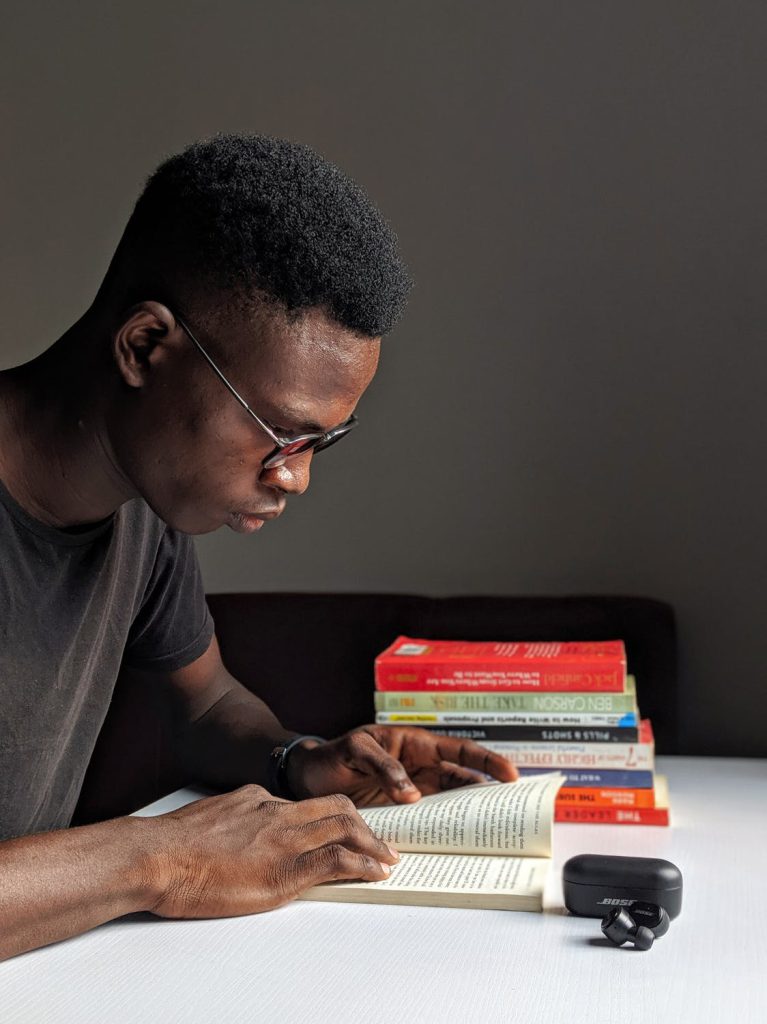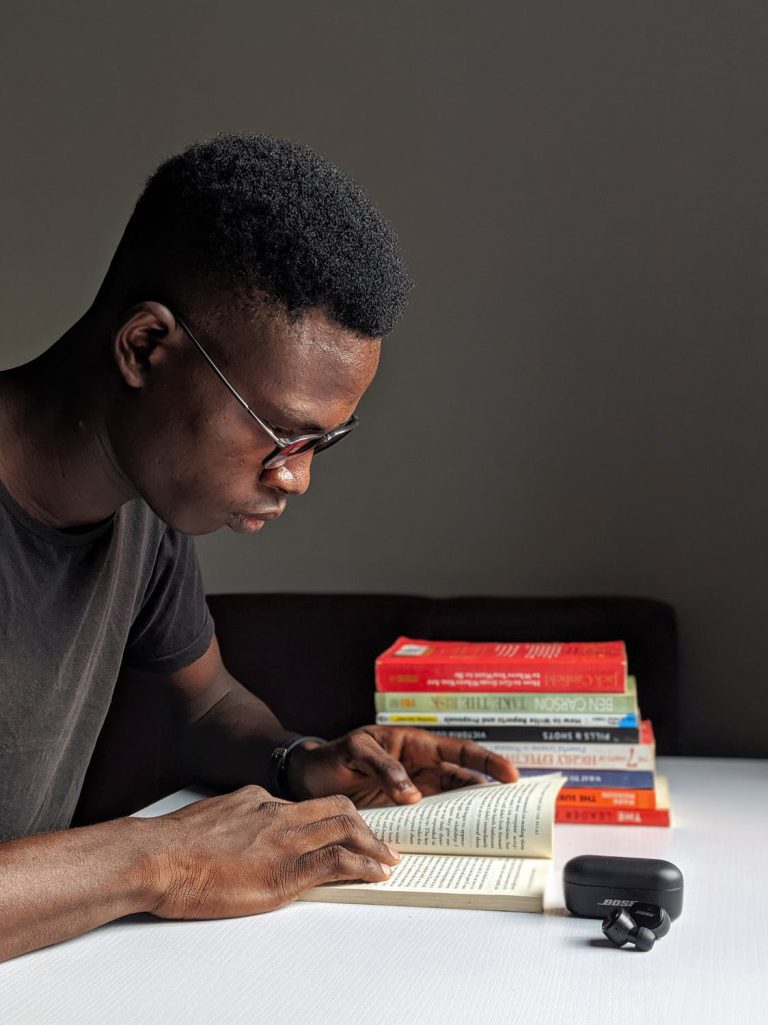 How to continue to learning marketing mastery skills from the best.
Once you've became a marketing master in all of the areas I highlighted above, you need to learn how to become a true master.
Someone who is capable of teaching others how to become a master of each craft. NOT because you need to or should teach others.
But, so you become so skilled that you're able to truly produce more results in your marketing then anyone else is capable of.
This is how you bring any business to 9 figures and beyond.
You should learn from the best copywriters, funnel designers, etc, in the world at this point.
This process should start only after about 5 years after you've became a master of each and every craft you need and or will use in your business or for others.
No matter what industry or niche you are in, you need to become a marketing master.
It is not as difficult as one might think.
The profit you can produce once you fully understand every part of marketing and sales is incredible.
It will open up your business, or the business you work for, opportunity to grow beyond recognition.
These skills have allowed us to be able to be consultants, affiliate marketers, sell our own products, create and manage global audiences, and be capable of changing entire niches across the world.
Trust me, learn from what you've read today and become a marketing master, so you can obtain true marketing mastery and change your own world, forever.
With my kindest regards,
Jon Weberg