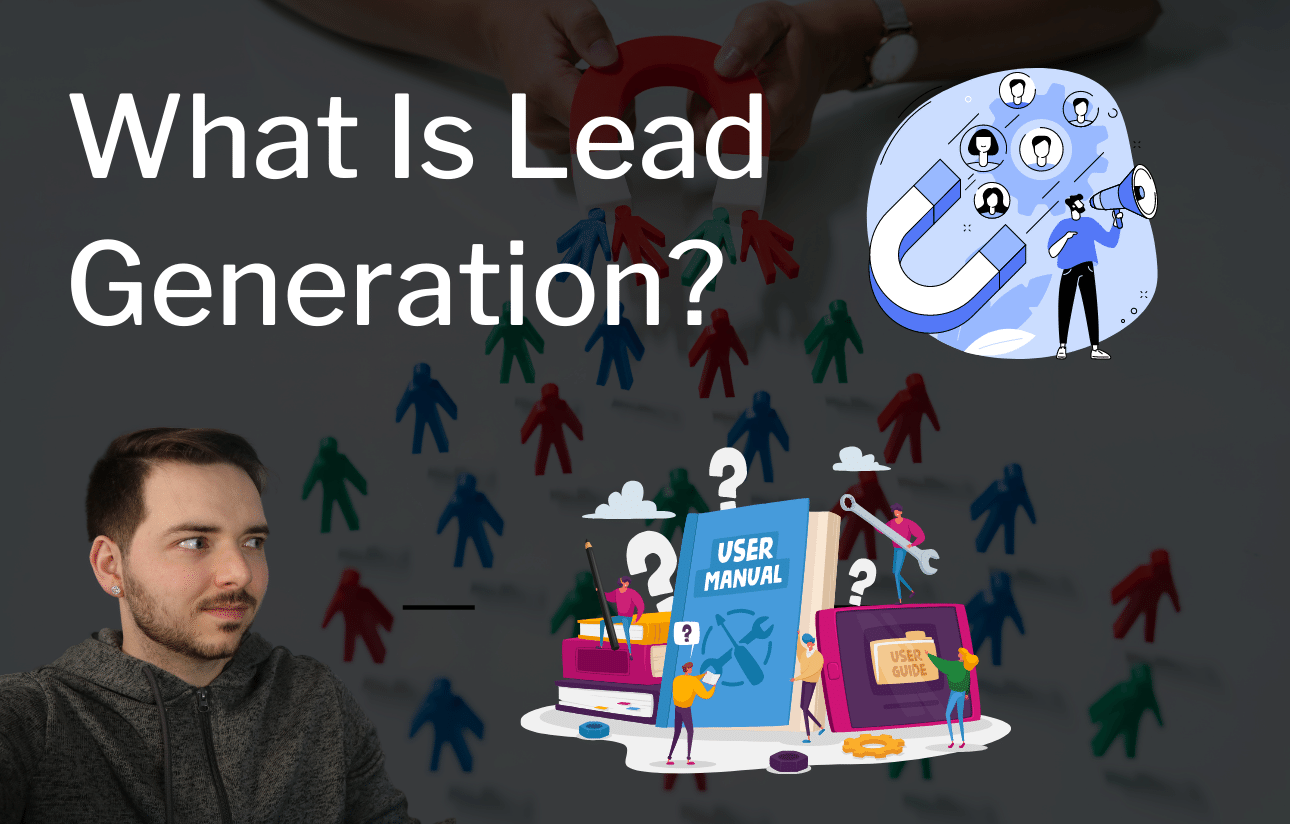 What Is Lead Generation?
The definition of lead generation is – the process of identifying and cultivating potential customers for a business's products or services. This can involve a variety of tactics, such as online and offline advertising, content marketing, Pay Per Click Ads, and search engine optimization (SEO).
The goal of lead generation is to create a pool of qualified leads that can be nurtured and ultimately converted into paying customers.
What Is A Lead?
A lead is a person or business that is interested in what you are selling, and wishes to continue communication with you.
Why Do You Need Leads?
As an online marketer or business owner, you should be focused on getting more leads, because with out leads you would have no business, and hence make no money.
Lead generation is about targeting – putting out advertisements either offline or online to find people that are interested in what you are offering.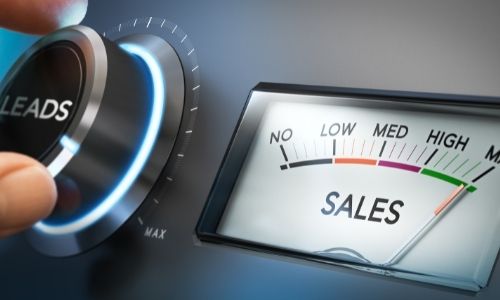 Old School Lead Generation
Before the digital age, businesses would advertise in their local newspaper, do TV commercials, radio spots and use billboards to get people (leads) to come to their place of business.
Think about lead generation in the traditional sense of a brick and mortar business like Walmart.
Walmart has the most people (leads) walk through their doors, so they have the most customers walk out of them.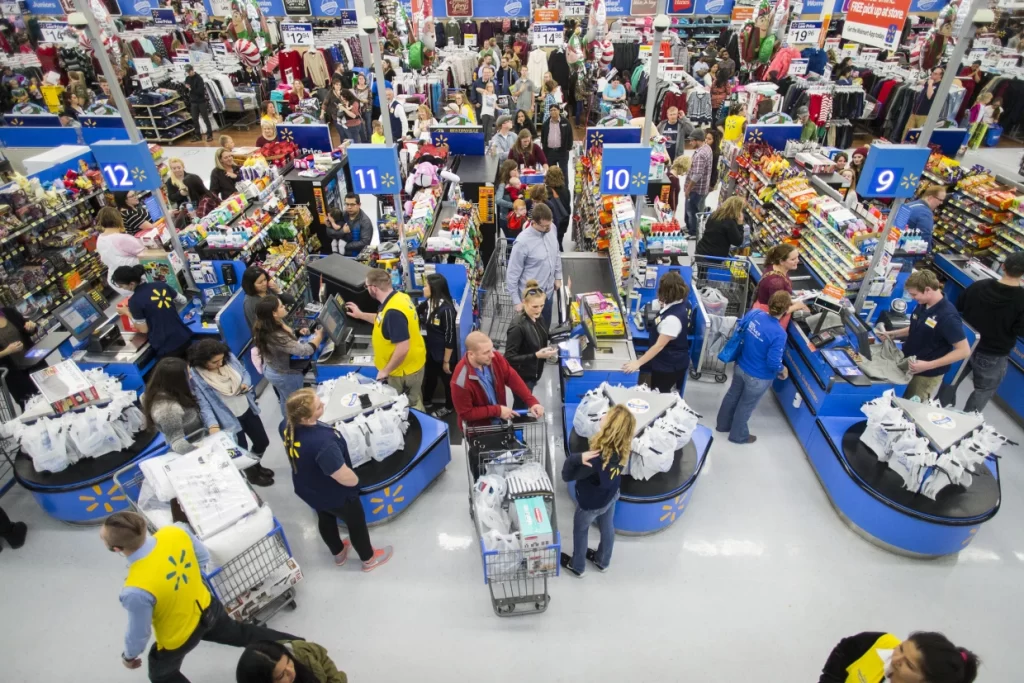 Lead Generation In Digital Marketing
Lead generation through digital marketing can be looked at as a sales funnel. You advertise online through different marketing strategies, and expose people to your offers.
Some of the people that see your advertisements will be interested and some will not.
The ones that are interested will become a lead through filling out a form on one of your marketing pages to learn more, or by contacting you directly, and or purchasing from you.
Leads come flowing in the top, and customers come out the bottom.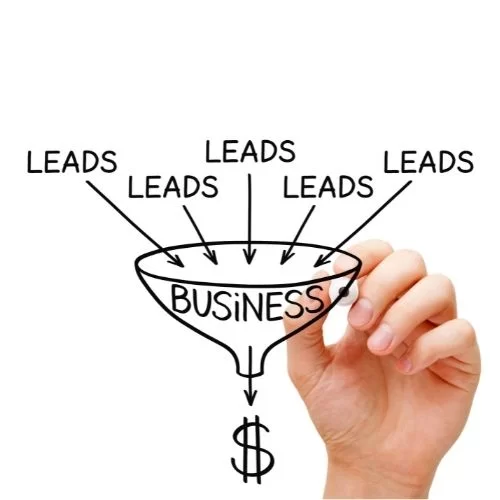 How Does Lead Generation Work?
The process of lead generation and how it works may differ depending upon the type of business you have, what you are selling, and to whom you are selling to.
However, there are certain common factors for successful lead generation that apply to all businesses and marketer types.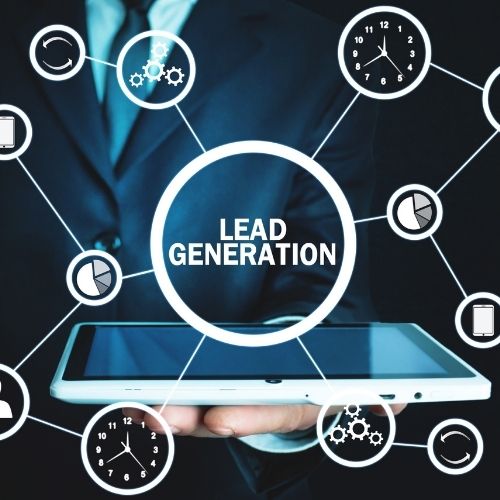 Two Main Types Of Lead Generation
There are two main general methods for lead generation marketing. Both of them are listed below, and also a description of how they work.
Outbound Lead Generation
Outbound lead generation is a type of marketing where a business or marketer initiates the conversation through personal outreach.
This is usually done by calling the potential lead on the phone, sending an introduction email, contacting them directly on social media, or it is even done in person.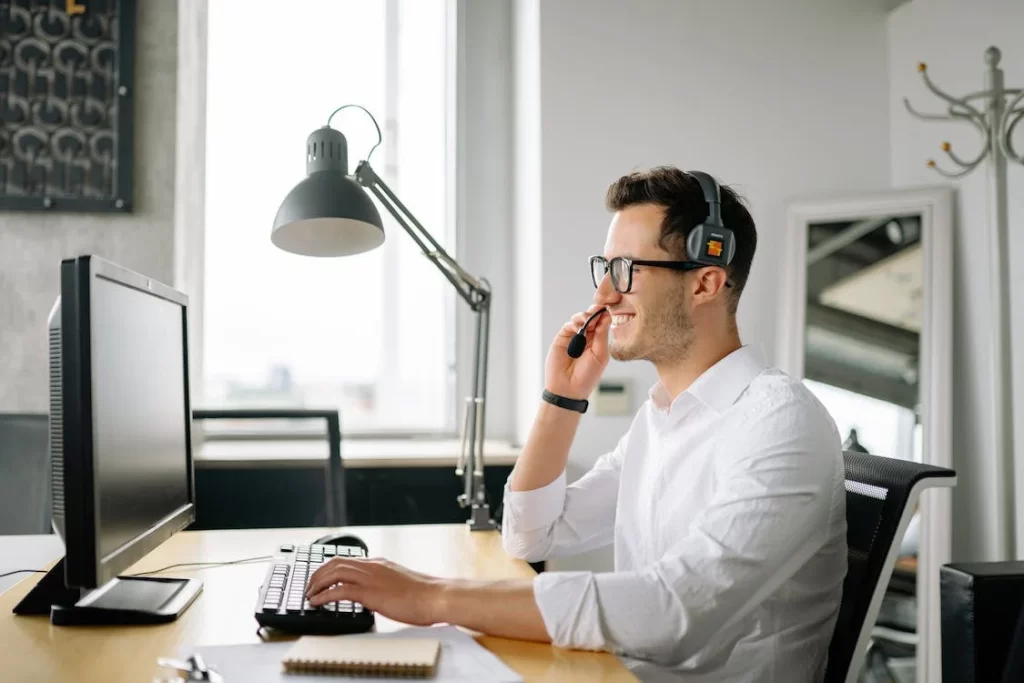 Outbound marketing is used heavily by the B2B industry (Business to Business Sales). And it is also used in other niches, like by insurance sales professionals who are selling specialty lines of insurance.
Outbound lead generation usually starts with the person who is doing the selling gathering a list of leads, either by doing research and finding other businesses that would be in need of the types of products or services they are selling, or in the case of insurance professionals, they may buy leads list from reputable sources who have done the leg work for them.
Then they move on to making initial contact in some form or another with the potential leads.
Outbound marketing is a classic example of cold outreach methods – also referred to as cold calling.
The leads they are contacting are not what you would refer to as warm leads. The potential leads may not of even heard of their business before in the case of B2B sales.
---

---
Inbound Lead Generation
Inbound lead generation is where your audience is requesting more information from you.
This means they have seen your ads or marketing content somewhere, it peaked their interest, and they filled out one of your forms with their contact information or they may have contacted you directly even.
These are warm leads and are interested in what your are selling or promoting.
Inbound marketing uses digital marketing efforts, such as social media advertising, content marketing, targeted paid ads, online product trials, and landing pages.
You pull leads in by gaining their attention to your offers.
The goal of inbound lead generation is to provide valuable information to potential customers and build trust and credibility, ultimately leading them to take a specific action such as filling out a contact form or making a purchase.
---

---
The Best Way To Do Inbound Lead Generation
The best way to do inbound lead generation is through permission based email marketing.
Through using email marketing software such as a CRM or autoresponder you can add forms to your marketing materials, funnels and websites that collects visitor information for you.
When someone sees your offer and is interested in it, they then put their information such as, name, email and maybe phone number into your form and submits it. (You decide what information the form collects)
This information gets stored in the CRM or autoresponder you are using, and your leads will get added to your marketing campaign and start getting follow up emails from you automatically.
You can also broadcast emails anytime you want to your leads as well.
Email marketing has the highest ROI of any marketing that is done online.
---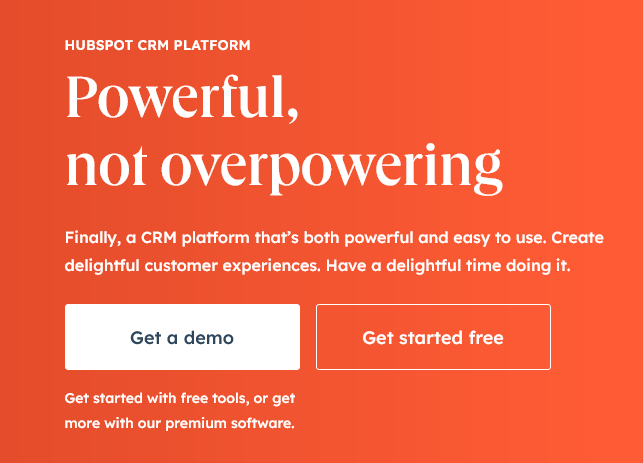 ---
Lead Generation Tools
There are 2 kinds of email marketing automation tools that you can use in order to manage and generate leads.
Autoresponders
Both of these tools give you the ability to generate and manage your leads however you wish. You can email these leads, segment them, nurture them, score them, and so much more.
The only different between these 2 kinds of tools, is that CRM gives you many additional features and functions that an autoresponder does not.
Here are two of our top recommended lead generation software tools.
How To Increase Lead Generation
Now that you understand exactly what lead generation is and how it works, we're going to cover how to improve your lead generation.
Often businesses get comfortable with lead generation once they've discovered how to generate a consistent lead flow.
The problem with this, is that there are a numerous number of lead generation tips and tricks one can use to improve their lead generation efforts.
Those that stay on top of their game will get the best results from their lead generation marketing.
Here are 6 lead generation strategies and tips to help you get more qualified leads.
Identify your target audience: This includes researching and understanding the demographics, interests, and pain points of your ideal customers.
Create valuable content: This can include blog posts, whitepapers, e-books, and other types of content that provide value to your target audience and help to establish your business as a thought leader in your industry.
Use marketing channels to promote your content: This can include social media, email marketing, and pay per click advertising. The goal is to get your content in front of as many potential customers as possible.
Capture lead information: This can be done through forms on your website or landing pages, where visitors can provide their contact information in exchange for access to your content.
Nurture leads: Once you have captured lead information, you can use email marketing, retargeting, and other email segmentation tactics to continue providing value and building a relationship with your leads.
Convert leads into customers: Keep following up, and eventually some of your leads will be ready to make a purchase or take other desired action. 90% of all sales happen in the follow up process.
It's important to note that lead generation is not a one-time event, but an ongoing process that requires continuous optimization and testing to achieve the best results.
WE can help YOU with lead generation!
We offer a completely FREE course (no obligation at all) that you can sign-up to below.
We can't wait to start working with you!
By the way this is an example of lead generation using email marketing.
Final Thoughts
Lead generation is an essential process for any business or marketer.
By creating unique, engaging content, streamlining the contact process, and leveraging digital marketing tools, you can generate qualified leads that can be turned into customers.
You should always remain strategic and creative when building lead generation campaigns. It is also important to remember that lead generation success is measured over time and requires ongoing optimization.
Taking the time to research best practices and strategies will help ensure a successful lead gen campaign in the long run.
We hope you learned what is lead generation from this article and how it works.
If you have any questions or concerns, please comment below or reach out.
With our kindest regards,
Jon Weberg
Richard Weberg
If you enjoyed this article please read Also: Organic Leads vs Paid Leads