How To Get Solo Ads That Convert Into Sales: High Conversion Solo Ads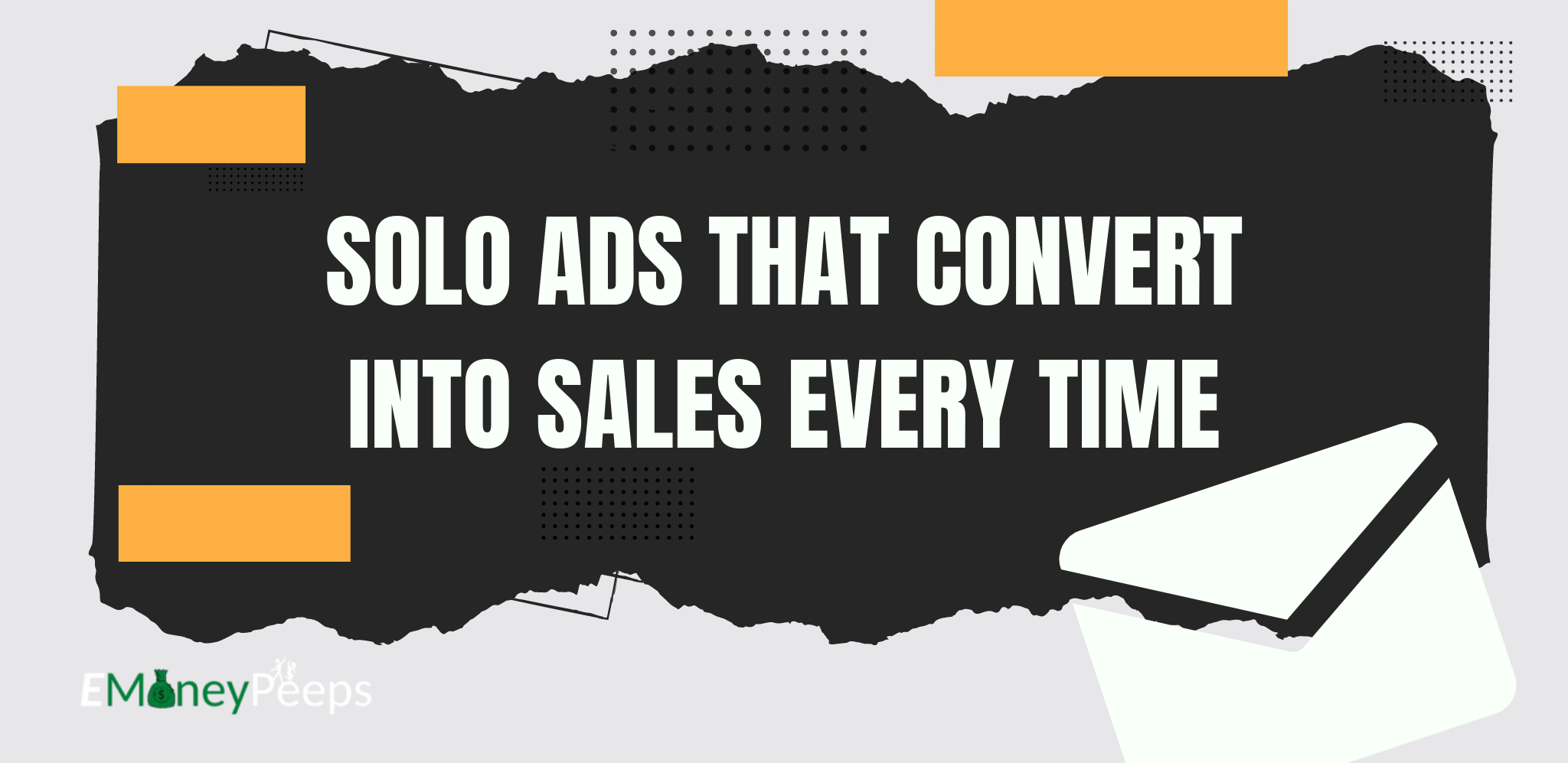 If you've been wondering about the #1 alternative lead source and how it works, then you have arrived at the right place!
Finding & being able to get solo ads that convert into sales for your business – is a growing interest for more and more online businesses. You may have noticed that standard advertising platforms have a variety of issues plaguing them right now.
With most ads…
Costs are at an all time high
Bot traffic & fake traffic is at an all time high
Competition is at an all time high
These 3 key factors should be warning signs that you need to find a new traffic and lead source. Solo ads have risen to the occasion & eliminated all of these social media ad problems.
However, getting these ads to convert is a skill in itself as well. Which is why you're reading this now, so you can learn how to get them converting.
Get Our Top Recommended Lead Generation System To Use With Solo Ads
What Defines A Solo Ad That Will Convert?
With any advertising or lead source, getting the traffic to actually generate you sales is always the main concern. Why is this? It's because with any form of advertising, there are a variety of important factors that will dictate 3 important fundamentals….
Lead quality: Your advertising will bring in actual customers, if you have a high quality of lead. But, what is a high quality lead? It is a lead that wants, can afford, and that needs – the products and services you're offering them. If they don't fit into any of those 3 categories… They most likely will not buy from you no matter what! Make sure you focus on generating quality leads with any solo ad purchase.
Lead cost: The cost per lead you're paying is crucial in any advertising space. If the leads you're paying for are at a cost that is far above what your budget will allow, then you can't scale your business profitably or properly. You also don't want to invest in leads or traffic that is too cheap. Often, this traffic is of a bad quality, or contains large amounts of fake leads / clicks.
Conversion: Your marketing & follow up communication with customers after they become a lead – is crucial for your solo ads to convert. This means that your sales process, email follow up, and copywriting, should be at the highest quality possible. This will ensure that your solo ads are generating customers regularly. Marketing matters just as much as advertising does!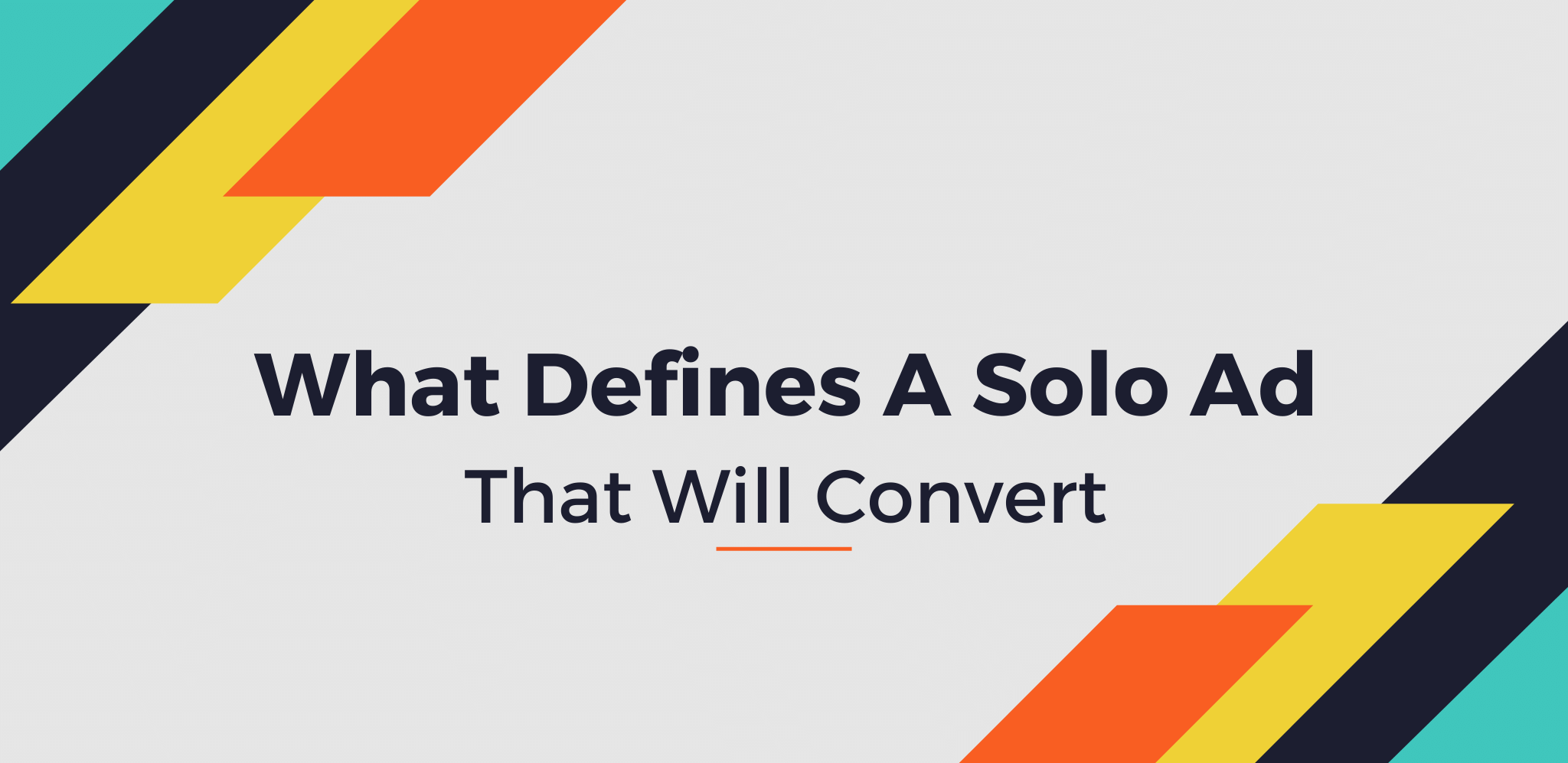 These 3 factors that dictate how well they convert.
This means that you need to make sure you're optimizing all of the marketing that goes into the conversion process. What turns your leads into customers, is almost more important than how you're generating leads!
Now that you understand what defines a solo ad that will convert, how do you actually get your solo ads to convert at massive scale?
Do Solo Ads Outperform Other Ads?
It depends. A solo ad will outperform other forms of advertising when the traffic matches up with the offer well. Also, solo advertising is easier to optimize and improve conversions on. This is because regular "social media ads" are much more complicated & have a variety of uncontrollable factors in effect that can alter the conversions they generate.
Join our FREE course below, and we can provide you with all the tools, insights and experience you need to get started with solo ads that convert!
How To Get Solo Ads That Convert Into Sales
It's what you need in order for your business to scale, so let's go through it!
Getting them to convert properly is easy to do, once you understand what elements of solo ads you can control & optimize. Each of these aspects of purchasing needs to be met in order for your solo ads to be able to be ran profitably.
As we already went through, the 3 factors that dictate profits are your; lead quality, lead cost, conversion. How can we optimize these metrics and ensure a successful solo ad campaign?
Be selective in who you buy solo ads from. Yes! As there are hundreds to thousands of solo ad vendors online, you need to be careful in who you purchase solo ads from. This, will help you manage & improve the lead quality generated from ads that you purchase.
Haggle and make a deal on pricing. This can't always be done, but when it can, you can save yourself a lot of lead cost! Often you pay per click or pay per lead. Because of this, you should reach out to the vendors you're interested in purchasing from, & ask if they have any deals or discounts available. This can help you manage lead costs. You can optimize and decrease lead costs by shopping at different solo ad vendors with better prices as well. (Don't go to cheap however!)
Optimize your sales process and follow up. To ensure your ads convert every time, you need to optimize your marketing. Both your sales process and follow up process, are responsible for the conversion you're seeing. (The % of your leads that become customers)
Get Our Top Recommended Lead Generation System To Use With Solo Ads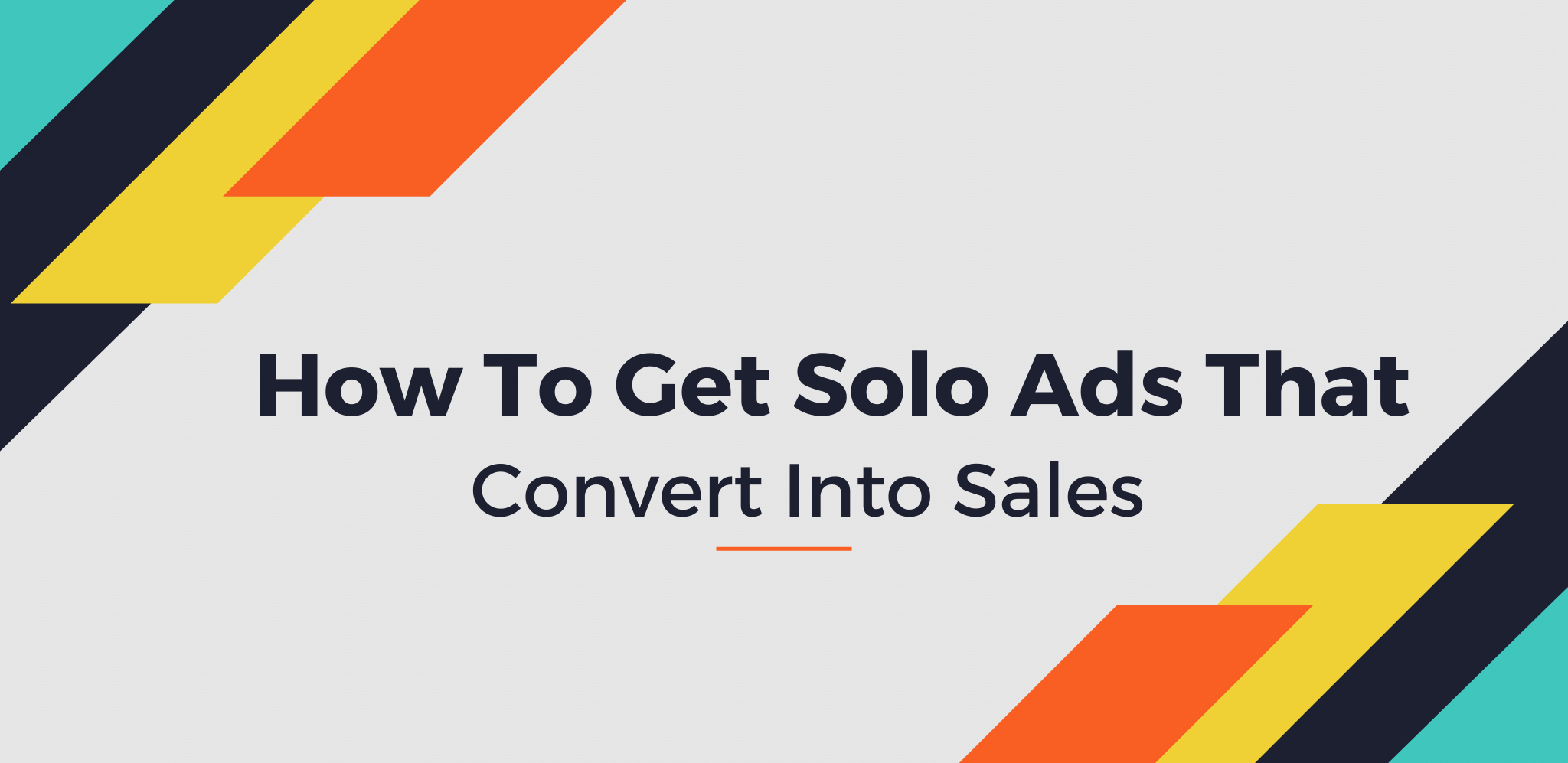 Make it a priority to optimize & manage these 3 aspects and you'll be able to get solo ads that convert into sales every time!
Solo ads with good sales process convert very well – even for selling high ticket digital marketing.
When Should You Consider Buying Solo Ads?
While solo ads have gained popularity, and are proven to convert sources of leads & customers, not everyone should buy them!
Why not? It depends… If you run a "larger business" doing $50,000 or more per month in profit, then most likely they won't be the best option for you.
When you're at that level of scale, social media ads are going to be your go to form of advertising. However, if you're making anything below $50,000 in profit per month, then solo ads should be an option for you to test and run with!
Why is this?
Because PPC ads on social media can cost you a fortune to dial in, and turn a profit from.
Get Our Top Recommended Lead Generation System To Use With Solo Ads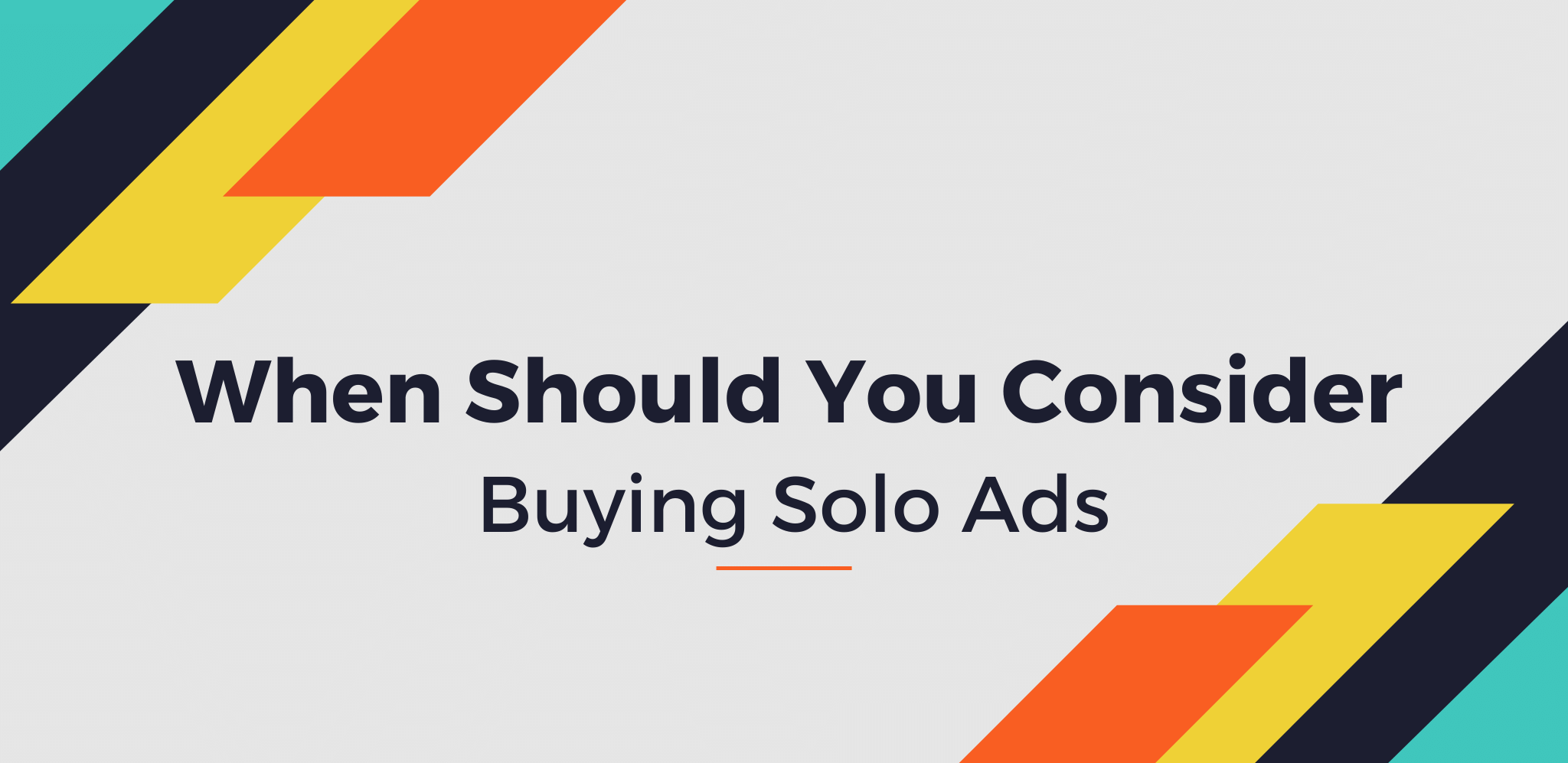 Yes, before you go all in on ads that convert, you need to run multiple tests to see if they will convert with your offer. By performing multiple solo ad tests and running these leads to your offers, you'll understand how profitably this form of advertising can be for your business.
Who Should You Buy Solo Ads From?
When you're choosing who to buy ads from, you should only purchase from quality solo ad vendors.
While they typically contain quality leads who are ready to purchase your goods and services, there are some bad solo ad vendors to stray away from.
If you notice a solo ad vendor has obnoxiously low prices when compared to other solo ad vendors, then stay away! Most likely they're selling lower quality leads who won't convert into sales for your business.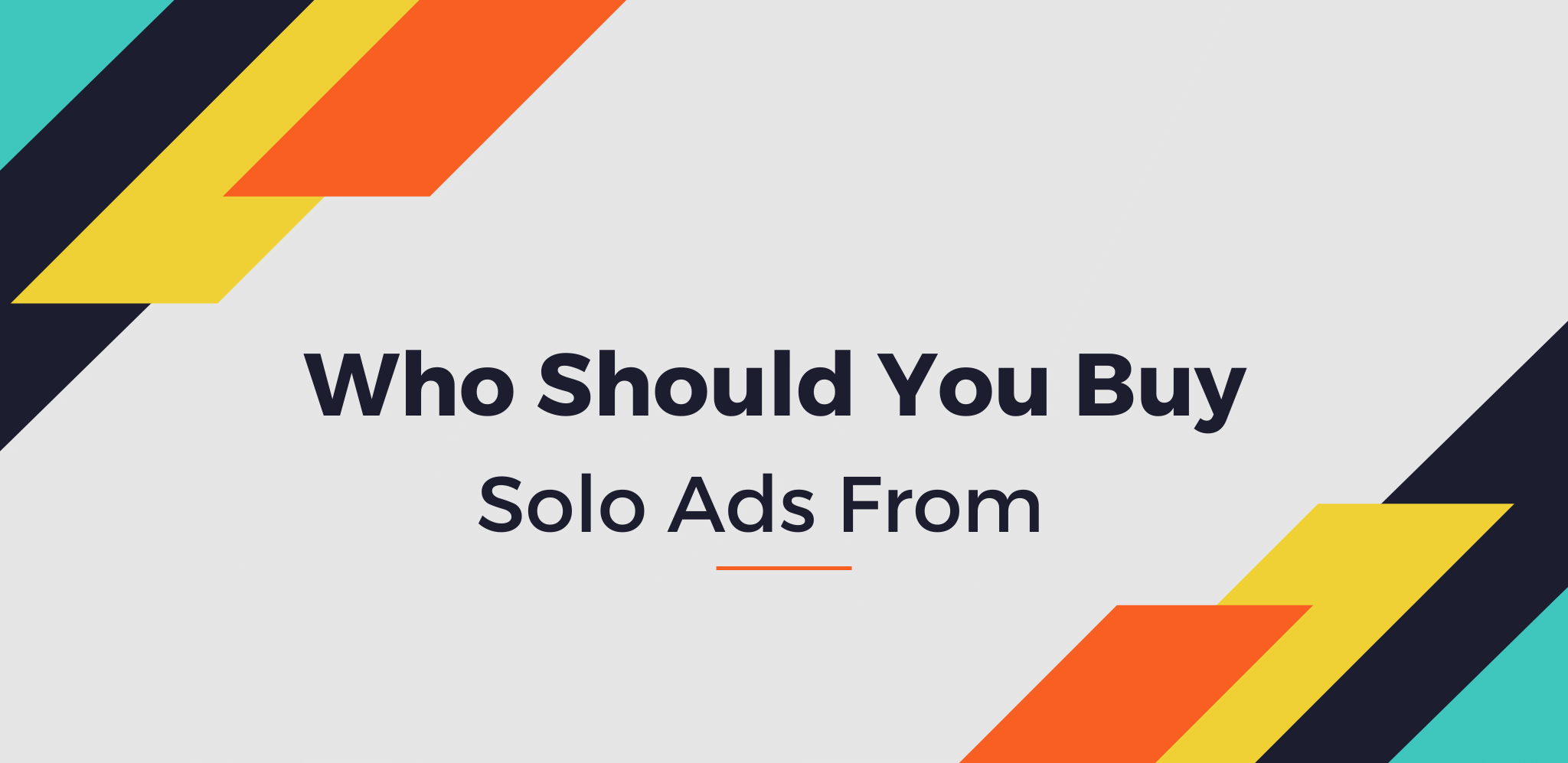 Want to know what defines a good solo ad vendor? Here's a comprehensive list of attributes to look for…
Large amount of quality positive reviews. Any solo ad vendor you're wanting to buy from, must have quality reviews from a large quantity of people to be considered.
Low amount of negative reviews. Sometimes you'll stumble upon a vendor who has good reviews, with a mix of bad ones. If the bad review count is to high, move on to the next!
Middle to higher prices when compared to the market average, is a green light! You should consider buying ads from vendors who charge a decent to higher price.
Do your research, and learn specifics about the solo ads vendor. You want to learn more about the solo ad vendor in order to identify if they're a real entity, are knowledgeable, and trustworthy.
By following this buying guide, you'll increase the chance you'll buy a quality solo ad from a quality solo ad vendor. Use your own discretion, and think carefully.
If you truly believe in solo ads being a superior form of advertising, you can also become a reseller for most vendors. As a solo ads reseller you can offer other people only the best solo ads that convert after you've tested which ads work best.
Solo Ad Platforms We Buy Traffic From
These solo ad services get our highest recommendation. We have been buying solo ads from them for years, as they have the highest converting solo ads.
1. Udimi
4. TrafficForMe
5. MLM Leads
Remember That Not All Traffic Is The Same
There is a common misconception that all traffic and leads are the same. This is false, and should be thought through carefully. You only want to invest in quality traffic that contains…
People who can afford what you're offering.
People who want what you're offering.
Final Thoughts On How To Get Conversion With Solo Ads Marketing
Solo ads have became a staple in advertising! Regardless of the niche or industry you serve, there is a provider out there ready to deliver high quality leads to your business! (And potentially a large amount of customers as well)
We recommend that you take your time and do consider the pros and cons that convert. Of course, use at your own discretion and thoughts are important in deciding what is right for your business.
If you have any other comments, questions, or thoughts you want to share about solo ads – feel free to comment them below!
Get Our Top Recommended Lead Generation System To Use With Solo Ads
Follow Up & Use Premium Traffic So Your Offer Converts
Don't cheap out and think that getting the "cheapest traffic" is going to be your savior. Because it's not! You need to find traffic that closely matches with the products and services you're offering. Paying more money for better quality traffic is often the trade-off you need to take.
Buyers who have high performing campaigns invest with the best solo ads sellers! (Which are listed above)
These work when you put in the effort and thought into making them work. Focus on finding the top solo ads and best solo ads vendors, and you'll be in good hands.
Lastly, make sure when your traffic gets delivered, that you follow up with your email list! Conversion happens more frequently when you communicate with your leads list.
With our kindest regards,
Jon Weberg
Richard Weberg
FAQS
Can you buy solo ads on a small budget?
Absolutely! Solo ads are priced by the click, usually costing between .30 cents on up to 2.00 a click. They sell them in packages, starting at 50 to 100 clicks depending upon where you buy them. This makes solo ads affordable for any business or affiliate marketer.
Will every solo ad I purchase make me sales?
No, there is no way to guarantee sales from any solo ad purchase, or any advertising for that matter. You need a good marketing process in place, and usually the most sales will come through the follow up process. So you need to make sure you are using a lead capture page when using this advertising method.
Why use solo ads?
Because they work, and convert when used with a proper marketing process. We have been buying solo ads for over a decade now, and get very high conversions from them. It is our number #1 advertising method we use. They are super easy to scale once you have a good marketing funnel in place.