MailBox Secrets Review 2023 – Does it work?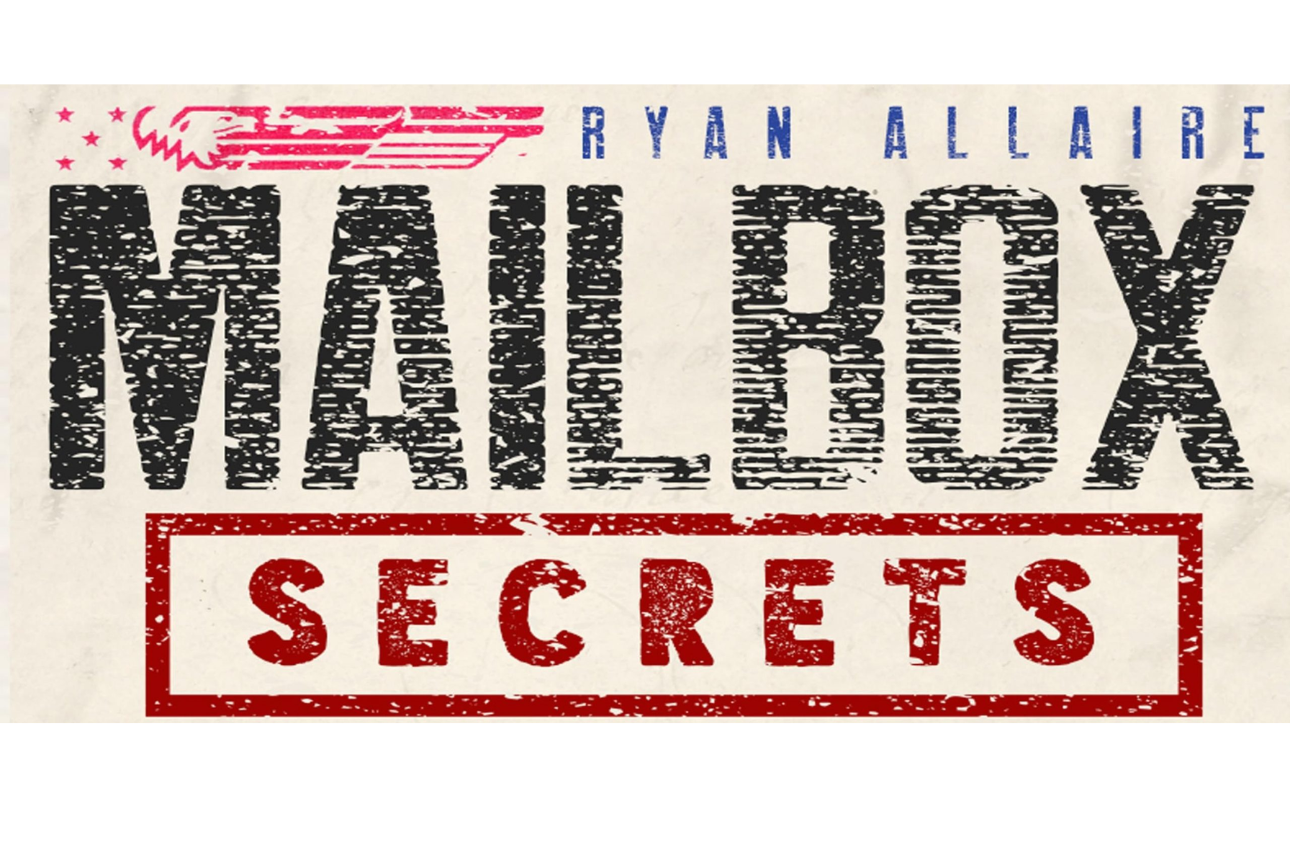 Does it still make any sense to use the postal mail to sell things, whether for your own stuff or for clients? I guess the best way to answer this question, is to ask you a few other questions.
Because this Mailbox Secrets review 2023 will cover the most important details behind this direct mail marketing program, and we are sure before you would even consider purchasing it, you would want to know if direct mail marketing via the post office system still even works?
So let's get started..
Do you have a mailbox, or receive mail via the postal system?
Do you still open and read your own mail?
Do you ever use coupons or take up offers you have been physically mailed?
My answers would be..
YES, YES, and YES.
I am sure most peoples answers would all be YES, as the United States Postal Service serves more than 163 million addresses in this country – Here are some more Facts.
So…
Does Direct Mail Marketing Still Work?
Yes, absolutely! This is exactly how I bought my wife's last piece of jewelry, because of direct mail marketing, where I received a postcard type advertisement in my mailbox like this one.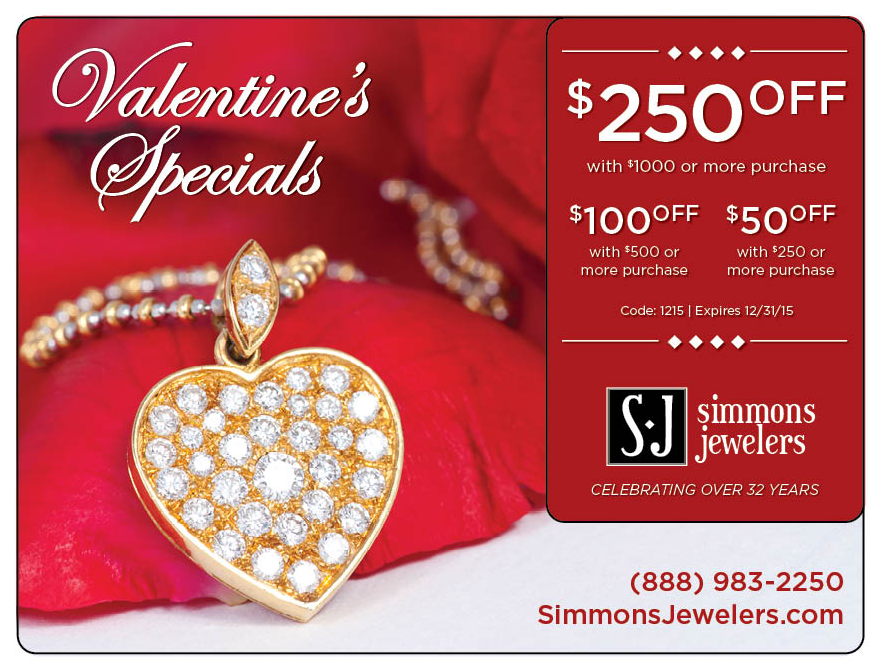 This is why we are doing this Mailbox Secrets review, because using direct mail marketing to sell things, still works! And will always work, unless we do away with receiving physical mail someday. Which I never see happening, because you can not ignore it like email.
When people get email, they open some, and some they just delete never to be seen, with direct mail marketing, you are pretty much guaranteed people will see your offer.
And it works pretty much the same way as an email list building system, get targeted list of people who have specific interest and then send them enticing offers in the mail relevant to their interest.
The only difference is in how they receive your offer, direct mail they receive it physically in their mailbox, with email, they receive it via their email provider digitally.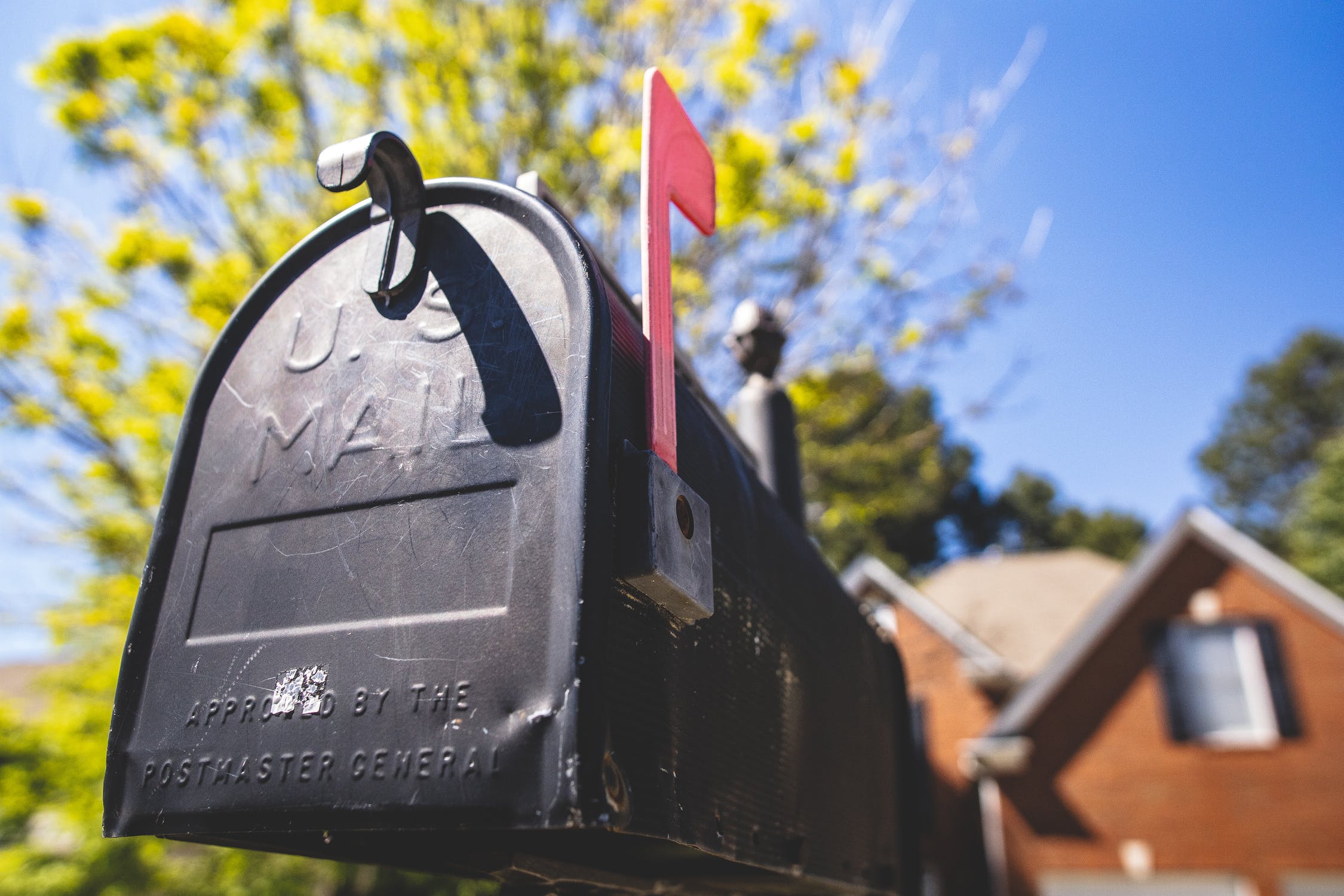 Think about it, why do ALL major corporations still send snail mail…. Physical marketing and sales STILL is one of the keys to grow and scale any business. People still love getting things the old fashioned way..
We love to feel and touch stuff, and we always will! Physical mail is tangible, we can hold it in our hands. We love getting checks in the mail, I bet you would too!
About the only thing we all hate about the mail, is those darn bills!
Test Drive The ONLY Direct Mail Program that WORKS
"Accelerate your success with a data-driven direct mail campaign"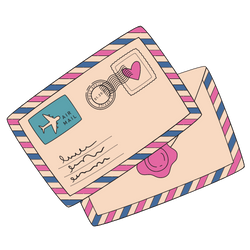 Ryan Allaire – Mailbox Secrets Founder
Ryan Allaire who created this MailBox money program is finally sharing his direct mail marketing system and the secrets behind his success.
He has been crushing it with direct mail marketing now for years and is finally letting the masses in on his Mailbox secrets and letting them have a full review of it.
Ryan Allaire, the founder of Mailbox Secrets and a good friend of ours said…,"Mailbox Secrets and it's strategy have produced me millions in profit & I am finally ready to share exactly how I have been doing it".
This full review will explain what Mailbox Secrets is and how it works.
First lets discuss..
Who Is Ryan Allaire?
From living in a cramped motel room to working with celebrities like Paula Abdul, Ryan Allaire has had a crazy journey to success.
He's now one of the most successful geniuses in the direct mail marketing game and earning millions.
But his journey to success wasn't easy.
Ryan started out living in a cramped motel room. His drug-addicted parents struggled to pay bills and put food on the table.
Early on, Ryan decided this wasn't the life he was going to live.
At the age of 13, he learned the secrets to direct mail marketing from a friend's dad and has never looked back.
Now Ryan makes millions from his incredibly successful direct mail campaigns for celebrity clients like Paula Abdul.
His journey is filled with some pretty crazy twists and turns and now he is ready to share his mailbox money program secrets with the world!
Mailbox Secrets Program Review
Ryan has actually used almost exclusively the postal mail system and the information inside of mailbox secrets in order to create a multi-million empire for his business, and for other people.
Whether you're a plumber, a retail store, an affiliate marketer, or sell eCommerce tools – you can still use Ryan Allaire direct mail secrets and the physical mail to produce a TON of leads & money for you and or your business.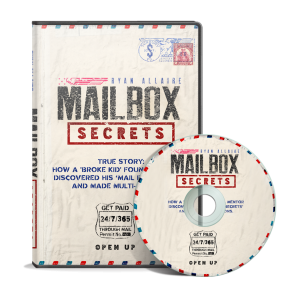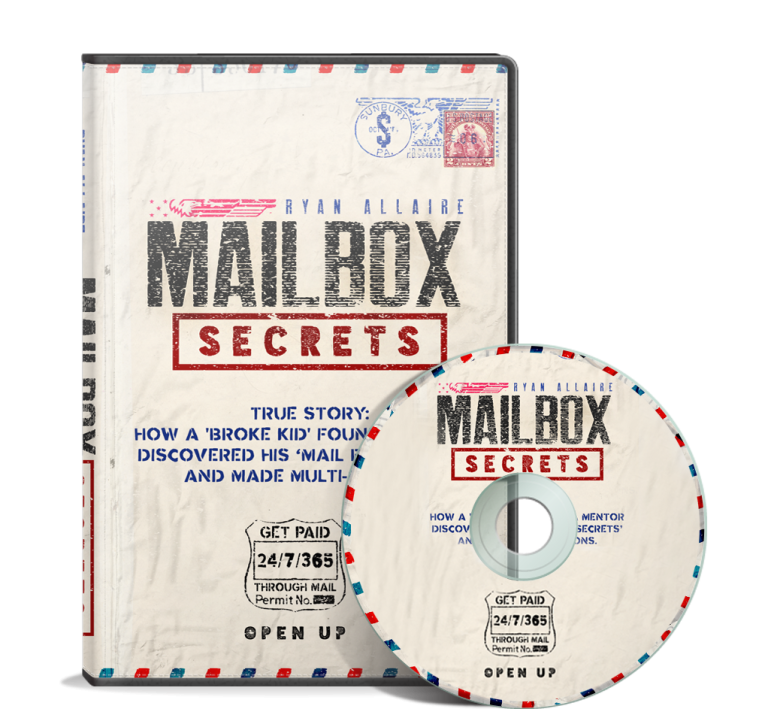 How Does Mailbox Secrets Work?
Case Study 1: Mailbox Secrets Affiliate Marketing edition:
Step by Step (over the shoulder) training on how we take OTHER PEOPLE'S PRODUCTS, use our "mailbox secrets," and produce MILLIONS!
We show how a tiny list of 2,000 buyers, brought in over $1,256,545 in under 10 months!
Case Study 2: Mailbox Secrets Local Business edition: Step by Step (over the shoulder) training on how we MAKE BANK for our local business clients, using our 4 step method to fill ANY pipeline! We break down EXACTLY what we did with our "Home Security" client, that sent out a tiny mailer of a couple hundred people, and turned that into 10's of thousands! (PERFECT for AGENCY OWNERS!)
Case Study 3: Mailbox Secrets High Ticket Webinar edition: Step by Step (over the shoulder) training on how we take HIGH TICKET offers, and SELL Them OUT, using our mailbox secrets! We show how we launched this exact offer (MBS Masterclass) to a buyer base that we sent out our 2 page letter… and get this, the FIRST Mailing banked over $35k in PROFIT! We show you how to make your first $100 day, to scaling it to thousands, then, to 10's of thousands, all the way to 6 and 7 figures!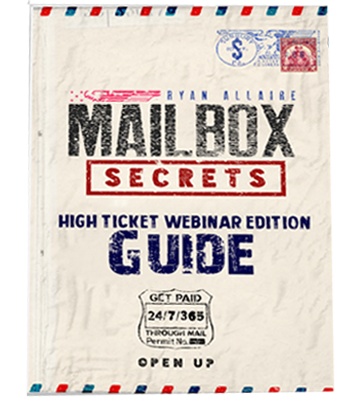 Discovering how we do L.E.S.S to produce more!
(L) Lead Source
(E) Envelope
(S) Sales Piece
(S) Sales Process Structure Access to the framework.
Everything A-Z, using our in-depth framework, on HOW we CRUSH every direct-mail campaign.
Drive Leads & Make Money
"We found it so easy to get started that the next day we were posting out mail!"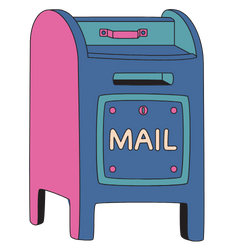 MailBox Secret Case Studies
(Affiliate Marketing, Local Business, and High Ticket Webinar)
Three MBS Case Studies Mailbox Secrets Guide:
This 64 Page Guide will Cover…
Page 2: Welcome – How Ryan Got Rich Accidentally using Direct Mail and How to Copy his Success​
Page 3: Who is Ryan Allaire – The Backstory You Never heard about… and what changed Ryan into a Millionaire​
Page 4: The Accidental Mentor – How a Birthday party gave Ryan an opportunity to mentor with a multi-millionaire​
Page 7: Burn The Ships at the Shore – Why Ryan moved 1800 miles across the USA to start over and work with another mentor.​​
Page 8: The 2 Page Sales Letter – How Ryan got a two pieces of paper to convert 8% selling a $69 through Direct Mail.
Page 9: The First DM Campaign – How Ryan spent $3440 on a DM (Direct Mail) Campaign and brought in $24,000!
Page 9: 3500 Envelopes = $70k in 60 Days – When pressed to figure out how to pay for his dream wedding, Ryan created a sales letter that funded his new dream life.​
Page 10: How a 4 Page Sales Letter (double sided) converted $499 to $4995 front end sales – with a backed upsell of $5k to $50k packages selling supplements.​Page 11: Why Direct Mail Works So Well – it has everything to do with stirring people's emotions.
​Page 13: How My Mentor, Mr. B started succeeding with Direct Mail – hear his fascinating story from the outhouse to the penthouse​
Page 19: How YOU can start making money in the $800 Billion direct mail market.This is where you should start first!
​Page 21: How to Plug into Ryan's existing success library of direct products, so you don't have to make your own.​Page 22: How YOU can start building your own successful Direct Mail campaign following Ryan's guidance.​
Page 24: Setting up your Money Collecting system. How to get paid with Checks or credit cards​.
Page 30: Creating Your Front end Product. This is where you try to just break even or get a little profit.
​Page 31: Why you should be selling "Information" products, just like Ryan does to solve a problem and fill a need​Page 35: Understanding Ryan's simple Sales Process that he automated so he didn't have to do all the hard and boring stuff.​
Page 37: Why every offer should include a BACK END offer. The #1 mistake direct mailers make is they get sale #1 and then STOP!​
Page 39: Understanding Ryan's S.Y.S.T.E.M he used for EVERY direct program.​
Page 41: Structuring your mailing using Lead Source, Presentation and Sale Letters – this is key if you want conversions!
​Page 49: Understanding Your Costs for postage, printing, and processing – you don't get to keep all the money. Cover your expenses by proper planning!
​Page 54: Your message is actually called COPYWRITING. Effective communication that compels your product to action is the key!​
Page 56: How to create a compelling headline – they don't get hooked right away, the piece goes right into the trashcan!​
Page 58: How to use questions to keep the reader reading from sentence to sentence and paragraph to paragraph.​
Page 60: The all important – CALL TO ACTION where you ask someone to take advantage of the offer and send you checks!​
Page 61: How ONE mistake cost Ryan over $7000 – avoid this at all costs if you want Direct Mail success!​
Page 62: How to DOUBLE DOWN and use Retargeting to get your leads who go ONLINE to see you everywhere on the web!​
Page 63 – How to get access to Ryan's personal list brokers/Lead Sources – trying to find a list that's not outdated or saturated is hard – skip making this BIG mistake and use Ryan's trusted Rolodex.
​Page 64 – Mailing during a Pandemic Case Study – Yes, Ryan sent 3500 pieces out and got 64 front end sales at $97 each and 22 back end upsells from $500 to $2000 each (30% back end conversion!)
Quick Start Plan: Your clients need a fast start to accelerate your success?
Ryans Mailbox Secrets Quick Start Plan
Does just that…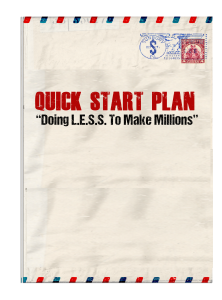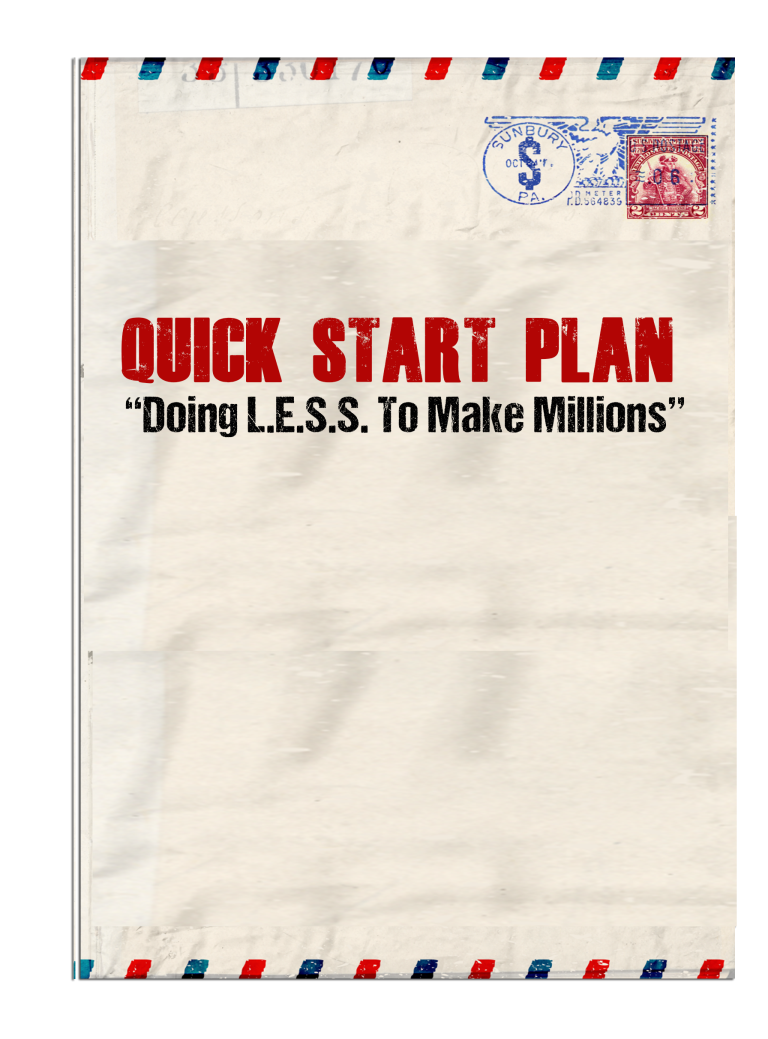 You are going to get our A-Z Training that's going to lay out the STEP by STEP process and get you set up to be hitting all the "hungry buyers" mailboxes in record time!
12 Page Quick Start Guide
Step One: How to Master The Inner Game – Figuring out your "WHY?"
Step Two: Mastering the Market using 4 steps using the L.E.S.S. process
Step Three: Tap in to your personal Business Mentor who will get your plan started and steer you straight into success.​
Done For You Methods:
Need someone to do all the heavy lifting? Ryan will show you how others can do your MBS campaigns for you.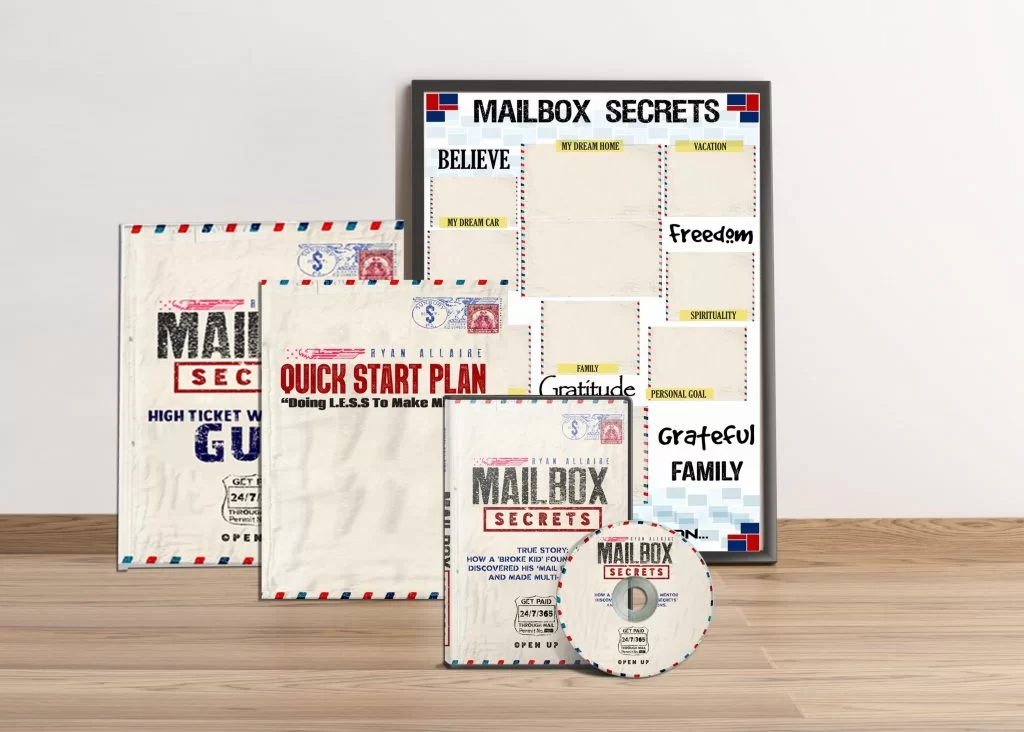 MBS VIDEO COURSE:
(Here's what you and or your clients will learn in this 1 hour, 12 Min Video…)
1:12 – Is Direct Mail Dead or Thriving?​
2:23 – How we made over $1 Million Dollars in a direct mail "digital" campaign.​
2:58 – 4 Reasons why we use Direct Mail all the time.​6:33 – Direct Mail 101: Ryan's simple 2-Steps to Success Method.​
13:38 -The event that changed Ryan's "broke ass" paradigm and turned him into a marketing machine.​
14:48 – Why a "mailing mentor" is so important for when you are just getting started, and how to find one!​
16:15 – How Ryan's mentor turned his failures into his fortunes​
17:30 – "When the Prize is Clear, the Price Gets Cheap!"​
19:36 – How Ryan got into personal development with a compensation plan attached to it!​
22:240 – Case Study of Travel product Post card​
24:30 – How Ryan lost it all and his life crumbled, and how he got into a new mindset in a new location that catapulted him to cash!
​26:10 – Case Study, the One Page letter that netted 356 orders at $69 for an eBay Ecommerce offer!​
29:38 – Case Study, How Ryan made $70,000 in 6 months with a 2 page letter and afforded a dream wedding that launched him to his dream lifestyle that he still enjoys today.
​31:23 – Case Study, How Ryan generated four six-figure days in a row using nothing but an 4 page sales letter (double-sided) with front and back end sales.​
33:47 – Ryan's unique formula for every direct mail campaign he does.​
35:30 – How to STRUCTURE your Offer by getting the right lead or list source (Buyer file, lead file, record file)​
38:30 – How to set up your envelope structure, where to put the postage, fonts styles, and get higher open rates​
41:50 – how one tiny envelope structure mistake cost Ryan $7000 and how you can avoid making the same error!​
43:28 – Sales letter structure tips and formatting for fast cash!​
46:04 – Why direct mailers are missing the boat by not using "Retargeting" through digital ads to scoop up loads of sales online.​
52:41 – The Paula Abdul Case Study – How Paula got celebrities to post about her Vegas Residency all over social media with a simple letter
​56:20 – Why you should join the Direct Mail Network where coaching and members help one another find more success.​
1h 01 – Case Study, How Ryan profited during the global pandemic and made over $100,000 with his mail offer!​
1h 04 – Failure is No Option and the FINO mantra​1h 10 – How to find hot offers that are converting and mail as an affiliate, doing 1/10th the work and effort! Ryan will even help you!
Proven Direct Mail Software That Just Works
"We used the EXACT same methods and WOW – outreach rocks!"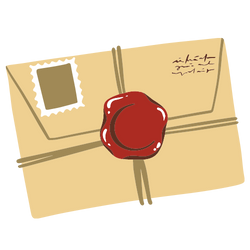 UPSELL 2 – Over The Shoulder Training
= $497.97 This has NEVER Been Offered Before With our elite "OTS" (over the shoulder) program you can not only WATCH US put our Mailbox Secrets into action but you can also JOIN US in mailing the exact same offer as we're mailing at the same time we're mailing it… the only difference is when you join us in mailing the offer…
YOU MAKE THE MONEY instead of us! We like to think of it as the ultimate chance to "Earn Before You Learn"! We have HUGE Success Stories From Members Who JOINED Our OVS Training, Now, your clients are next!
UPSELL 3 – MailGogh
= $24.97/mo or $197/annual FIRST EVER, Drag and Drop Direct Mail Creator (with HIGH Converting templates)


They have cooked up something special for loyal members…
This is a drag and drop, editor, that allows you to create, and customize HIGH CONVERTING Direct Mail Pieces.. Templates for, Affiliate Marketing / IM products, Local Businesses (a variety to chose from.) and our famous 2 page letter format!
The even COOLER thing than the software… it has Ryans partners behind it! All of this combines to give you the ultimate way to see massive results in profits, leads, and sales, through your business.
By simply using this system today.
You'll want to checkout this system and exactly what you're getting,
by going here now: Mail Box Secrets More Info.
Full Video Mailbox Secrets Review & Walkthrough Of This OTO Offer
Is Mailbox Secrets Legit?
Absolutely, advertising through the postal service mail is perfectly legal, and so is Ryan Allaire's Mailbox secrets. He has packaged together his system and how he uses direct mail marketing to make money, and selling his system to others.
Many people have bought his product and used it successfully, as with all ways to make money in this world, it will require some work on your part, you can not just buy the product and do nothing with it.
We have only ever seen one customer complaint online about his program, you can click here to read it, and then once on that page make sure to scroll down to see Ryan Allaires answer to this customer complaint.
His goal as a company is to satisfy all of his customers, he takes great pride in helping others succeed.
Mailbox Secrets Just works!
You'll see the PROOF is in the pudding as you see countless examples of millions of dollars in profit created with the Mailbox Secrets method.
At a starting price of ONLY $24.97 you're going to love how every part of your business's results are increased 10 fold!
We really hope this Mailbox Secrets review 2023 has been extremely helpful to you. If you have any questions, don't hesitate to post them in the comments section below or just say hello.
With our kindest regards,
Sincerely,
Jon Weberg
Richard Weberg