List Elevate Review – New Email List Building System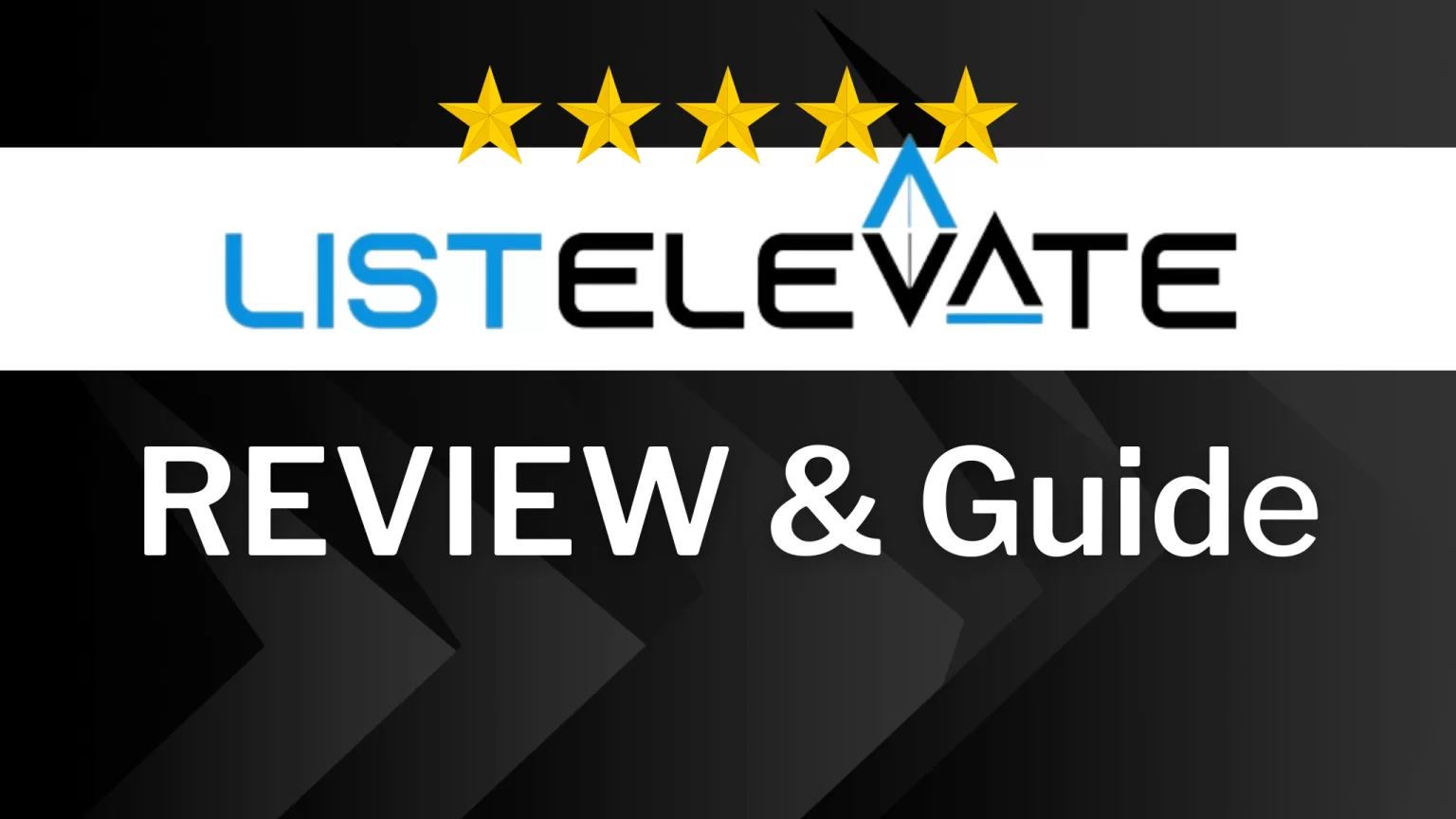 Finding a good affiliate marketing and email list building system can be difficult. Most entrepreneurs search for years to find reputable companies to promote and build a following in.
Over the 29+ years we've been in affiliate marketing, there are very few affiliate marketing systems that are good enough to meet our standards.
List Elevate however, is among the best email list building software and affiliate companies in the space.
While you read through this full List Elevate review, keep these 2 thoughts in mind.
We are List Elevate customers. This means we're inside the back office, actively use the software and system, and understand what it does.
We only ever promote companies and offers we have personally vetted and use. Most blogs that review different products and services, are never actual customers of what they write about.
Without further ado, here is what List Elevate can do for your business, email list, and affiliate marketing journey…
---

---
What Is List Elevate?
List Elevate is an automated list building system and affiliate program. The system works by leveraging the efforts of others to collectively build your email list.
This allows you to multiply your number of leads generated multiple times over with much less effort on your part, while also generating you affiliate commissions as well.
It an extremely simple email list building system, and is very efficient at also generating you affiliate sales through just using the system.
You'll find that the back office contains a simple design, and the company also has great support that is always on standby to answer any questions you may have.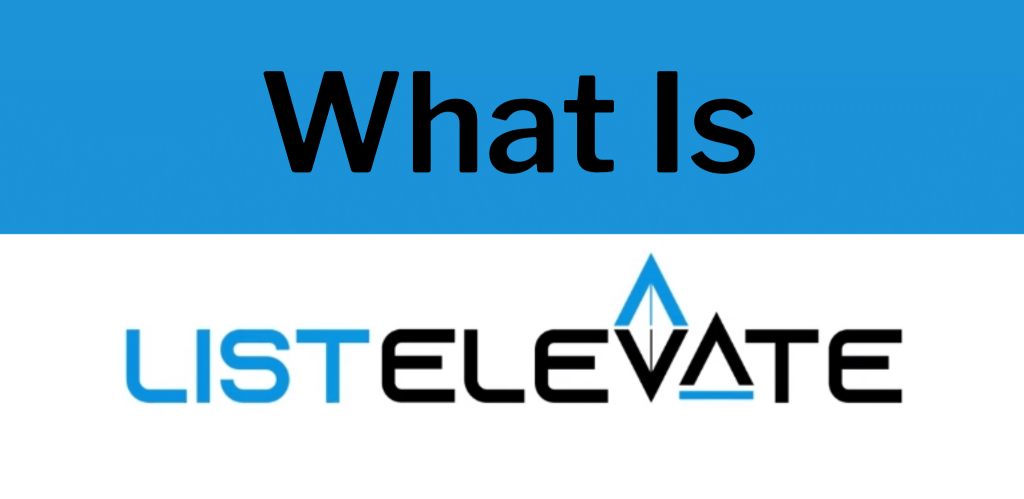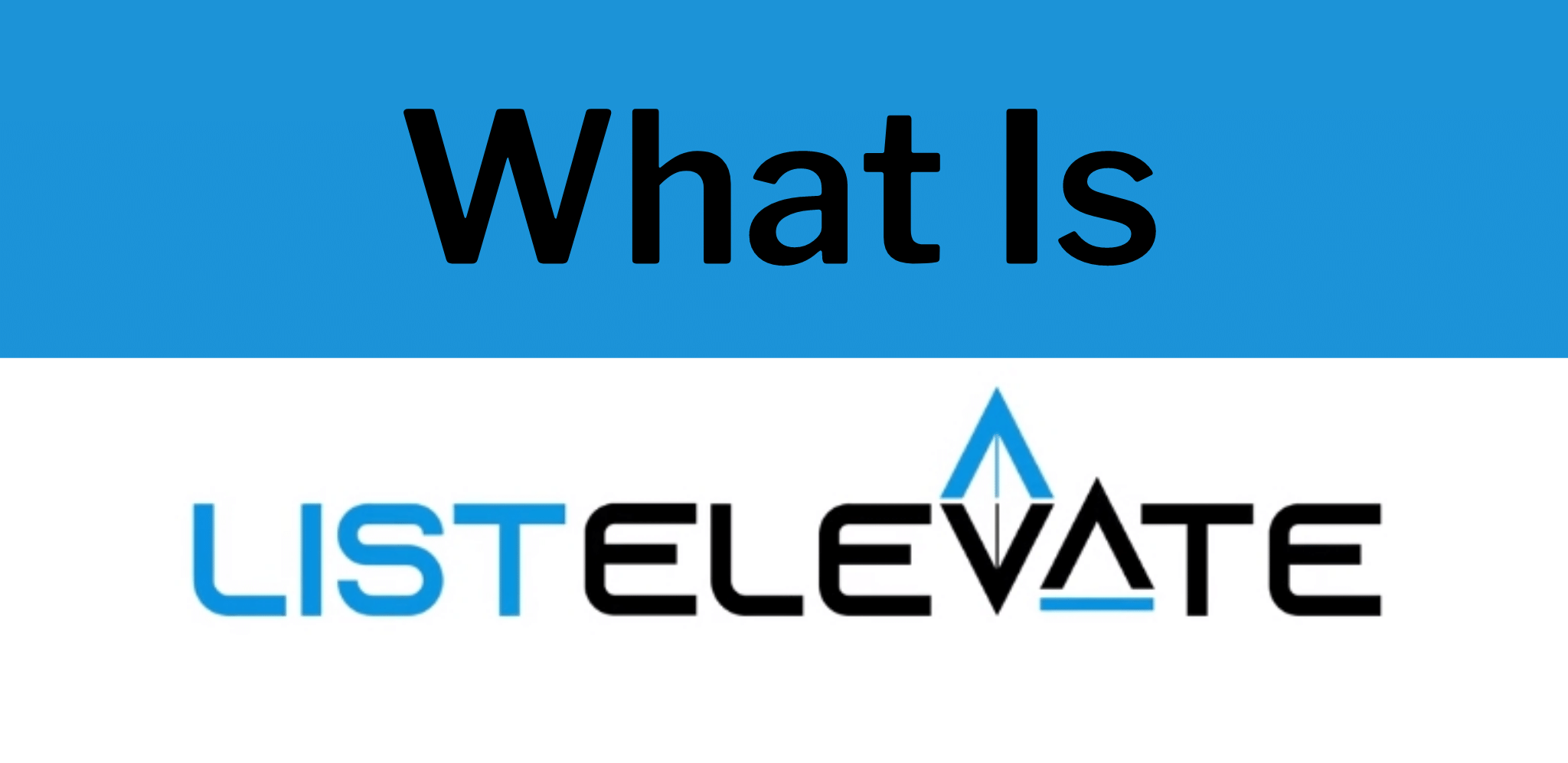 There are many other similar list building affiliate systems we've reviewed over the years that are similar in design. Here are the 2 other list building affiliate companies you may want to review as well.
Multiple Income Funnel: We made a Multiple Income Funnel review for the same reasons we made this one on List Elevate. The MIF system is simple, automated, and easy to setup within a few minutes of getting started. Affiliate marketers have been growing their interest in this system as it's aged. Take a good look at it!
List Leverage: We also made a List Leverage review of an incredible new list building company that we're among the top 1% affiliate for. As all of 3 of these systems are similar, List Leverage also has it's own unique way to multiple and grow your leads generated while earning you affiliate sales as well.
Click Here To Learn More about – List Elevate And Get Started Now
How Does List Elevate Work?
List Elevate is a very simple to use system, their is nothing complex about it. It works like this…
As you promote the List Elevate system and generate your own leads, some of these people will sign up to use the system as well.
When they do, and they start promoting, they will also generate some leads for you, plus potentially generate you affiliate commissions.
So in total…
You join List Elevate Here – All lead capture and sales pages are created for you, and you get a full autoresponder to email your leads.
You generate leads through the List Elevate system.
You can sell these leads anything else you want, such as your own products or other affiliate products and services.
Some leads will join List Elevate and generate you leads and commissions as well.
Because of the systems design, anyone who joins your List Elevate team and generates leads, will also generate you a portion of their leads as well.
This Leverage part of how List Elevate works, is what allows your email list and commissions to grow rapidly. It allows other people to potentially build your email list for you.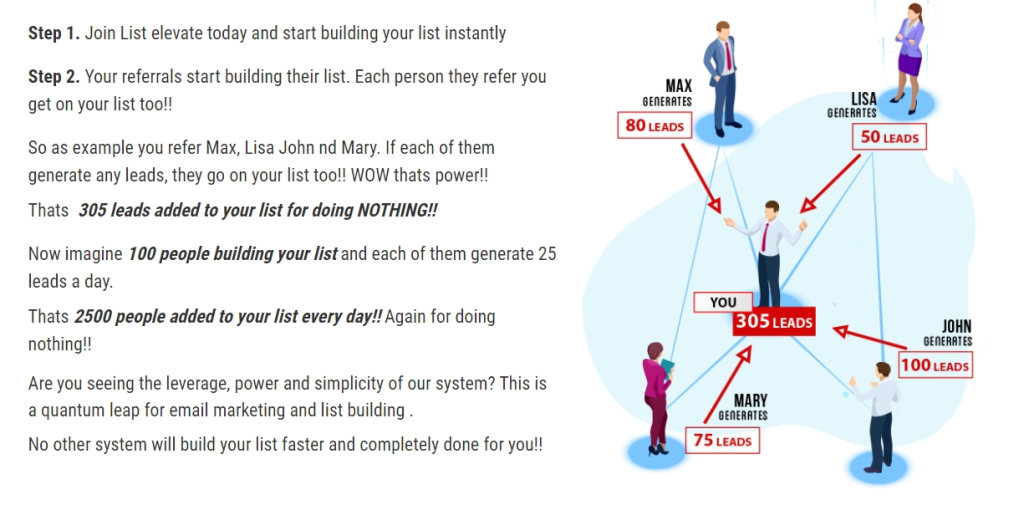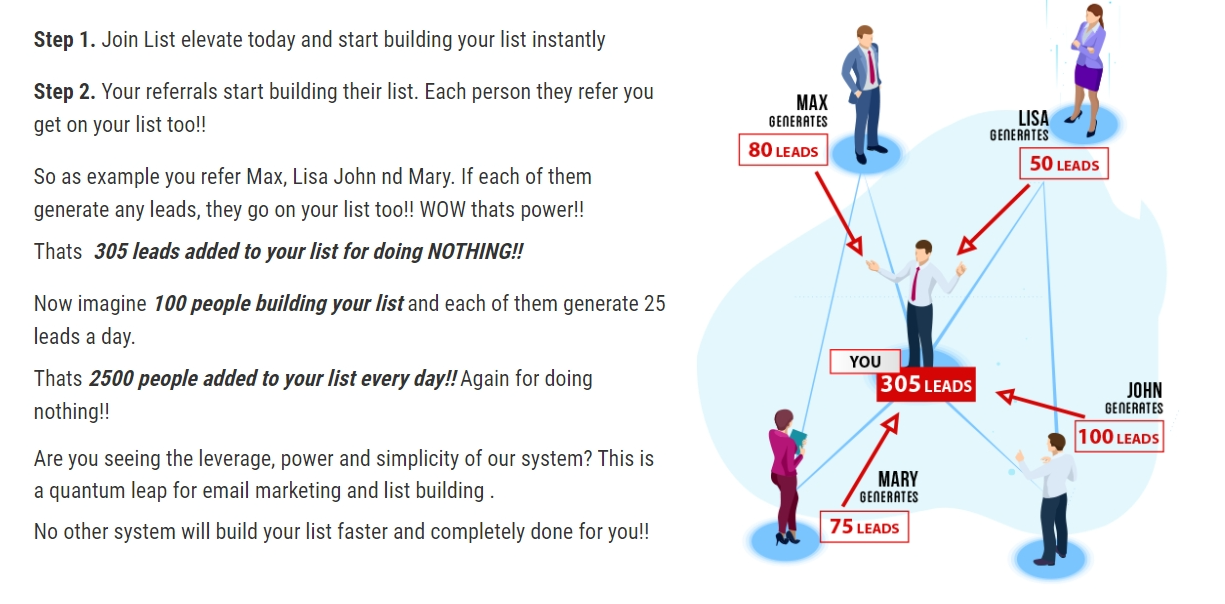 Who Made List Elevate?
The founder and CEO of List Elevate is Joel Therien. After owning multiple companies and doing over $250 million in sales, Joel continues to create different products, services, and more.
Joel is an affiliate marketer at heart, and loves to create new offers that have an opportunity to grow in any market place. He is a well known and reputable family man, who prides himself on his business and fitness.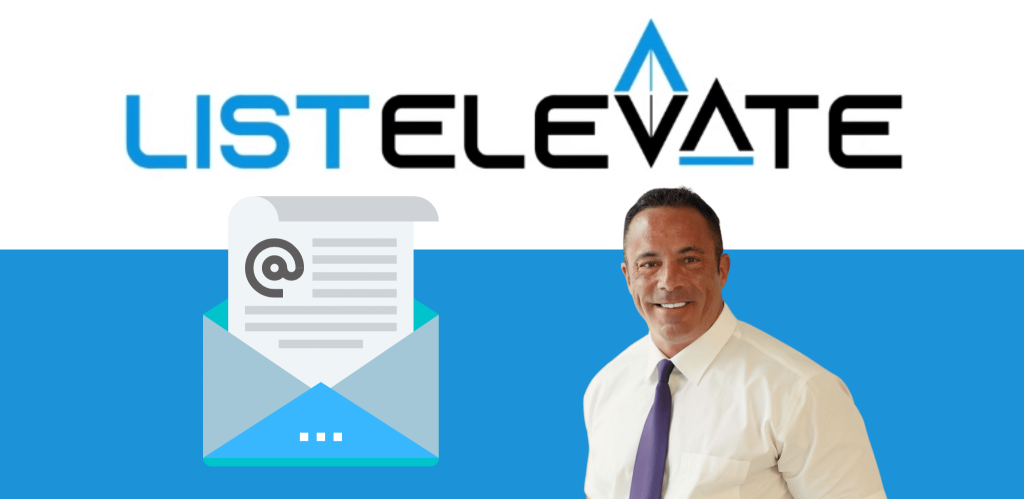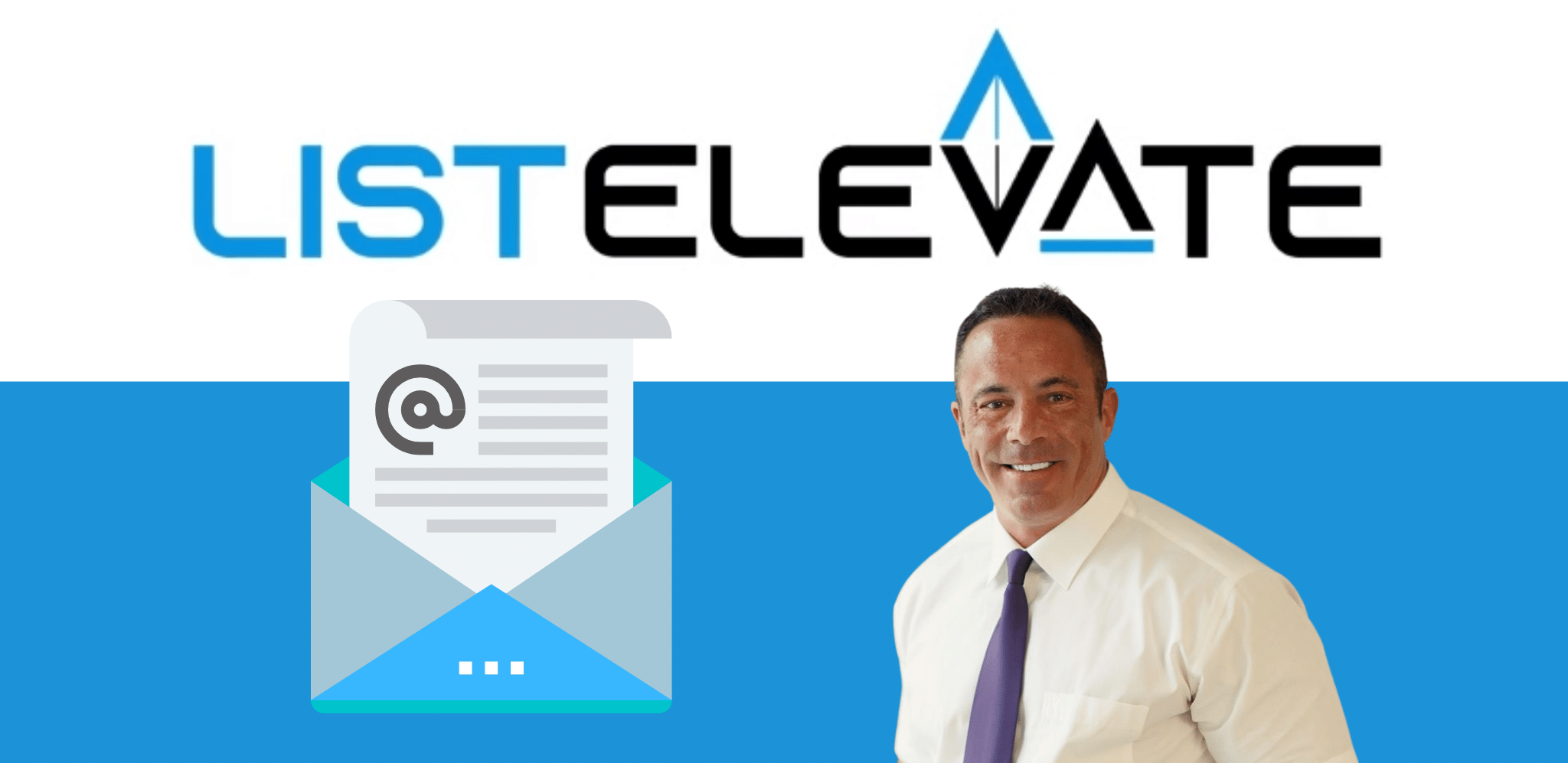 We have got to know Joel over the years very well, and consider him family. While being his #1 affiliate for his company Now Lifestyle, we've traveled the world with him and stayed at his house on multiple occasions.
Joel Therien is an incredible and ethical person who truly cares about his customers and people around him. My son Jon Weberg and I both love having Joel as a friend, he is an amazing person who cares greatly about others!
Why Use List Elevate?
Affiliate marketers and entrepreneurs in general are using List Elevate to scale their lead generation efforts.
And they use List Elevate to generate personal LE sales as well as make commissions from other products and services they promote to their list.
This software and system is an extremely efficient way to scale affiliate marketing efforts with ease.
People use affiliate marketing systems and software like ListElevate often in the industry. Most people want to increase the effectiveness and conversion rates of their business – in order to produce more leads and profits.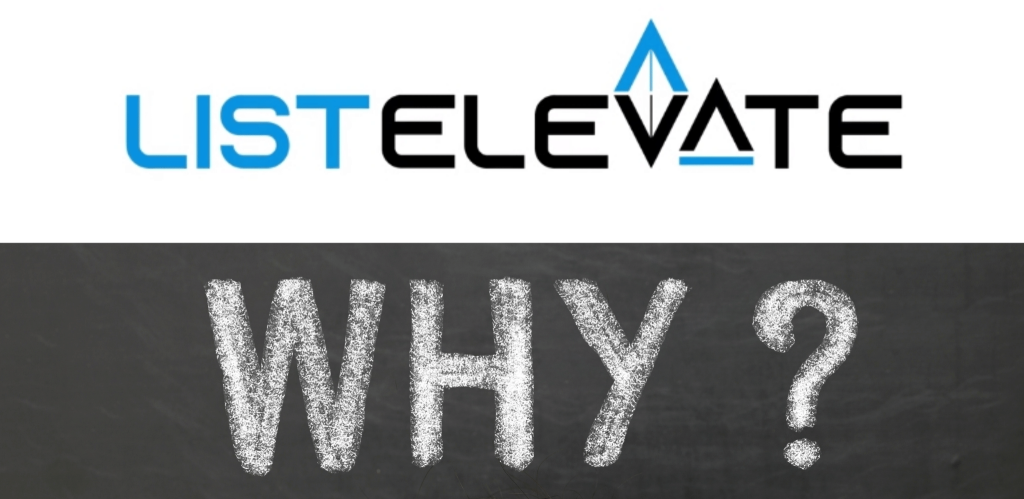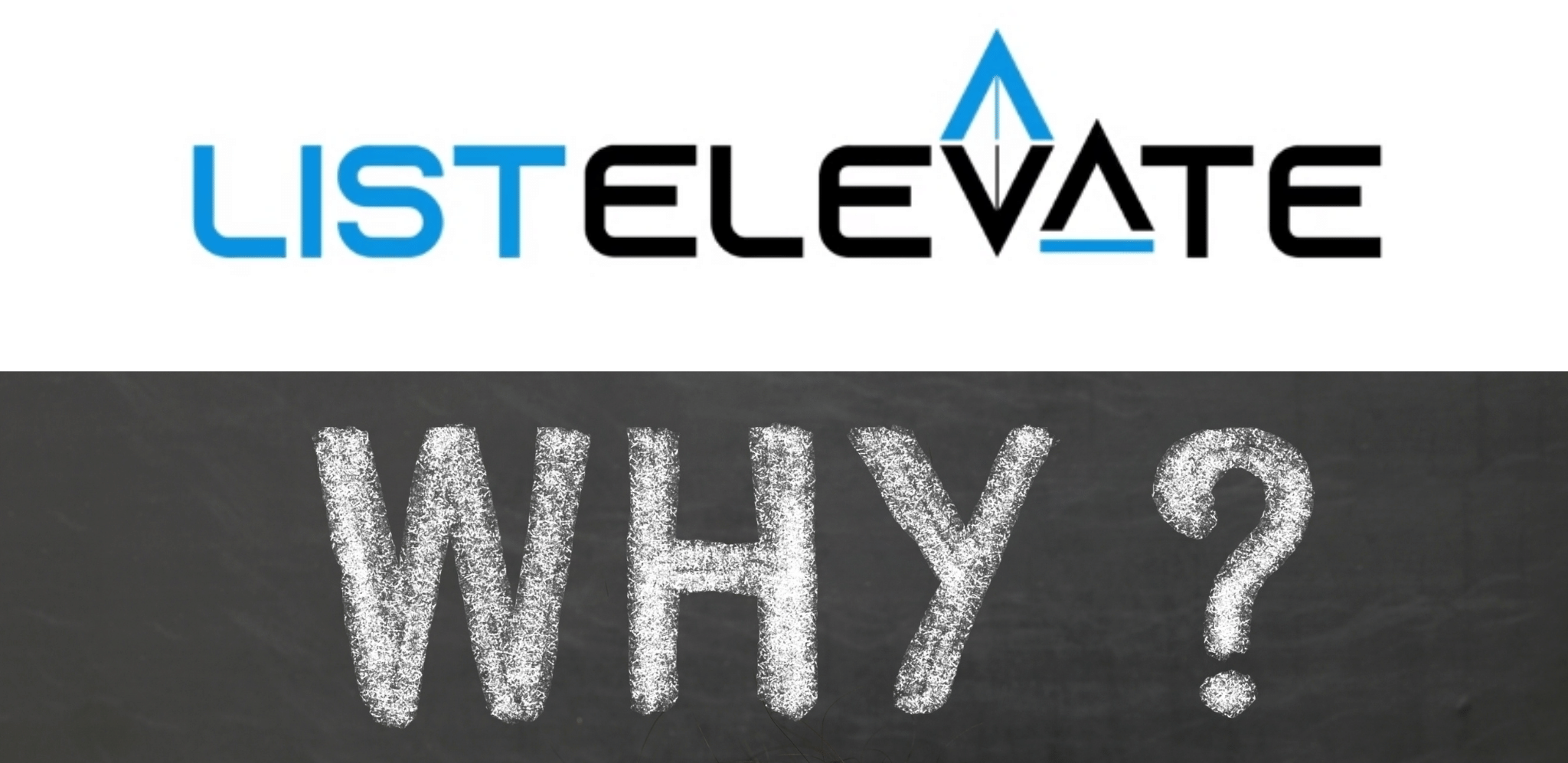 We personally use List Elevate to increase our lead production for our affiliate marketing ventures and businesses.
List Elevate Features
What is included with the List Elevate system?
Here is the variety of features, services, and items included when you become a List Elevate member.
Autoresponder
Lead Multiplying Software Built In
24/7 Support
Private Paid Members Only Community
Email Marketing Mastery Course
Quality Traffic Sources
Affiliate Membership Included that pays 50% commissions – plus 25% matching check on referrals and more..
List Elevate Compensation Plan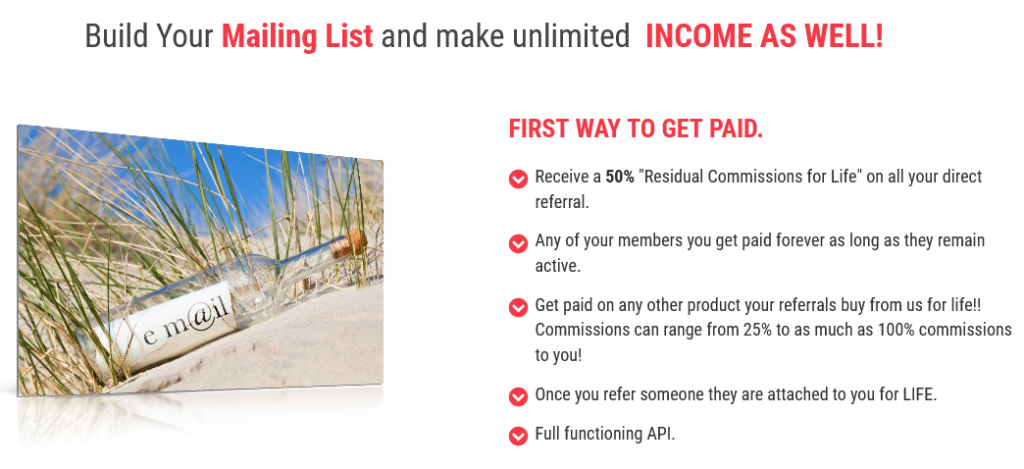 Second way to get paid commissions from List Elevate.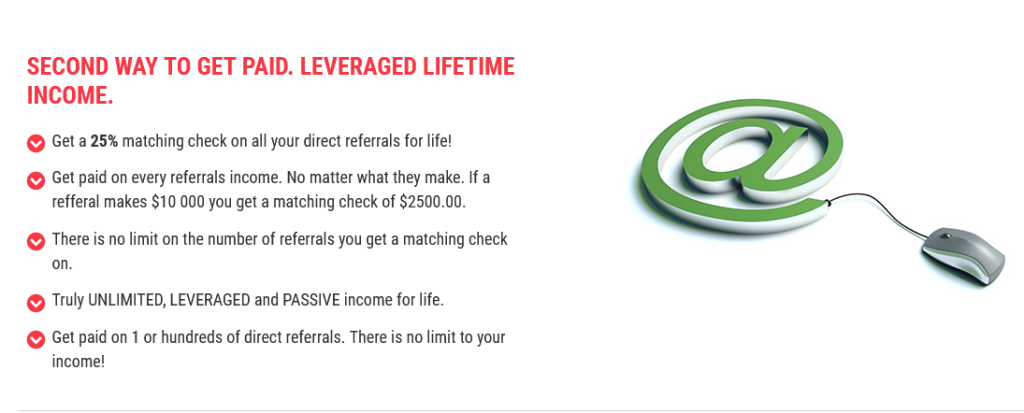 Third way to get paid commissions from ListElevate.

List Elevate Pros And Cons
We always want to include both the great and bad things about every company, product, or service – we review.
This is why in this List Elevate review, we will include the full list of pros and cons for List Elevate.
Here is the full list of pros and cons for the List Elevate system made by Joel Therien.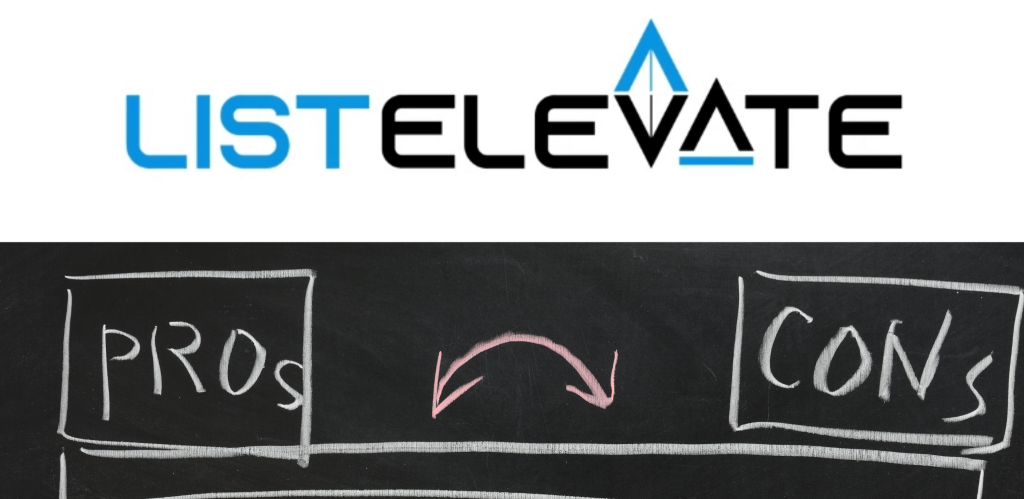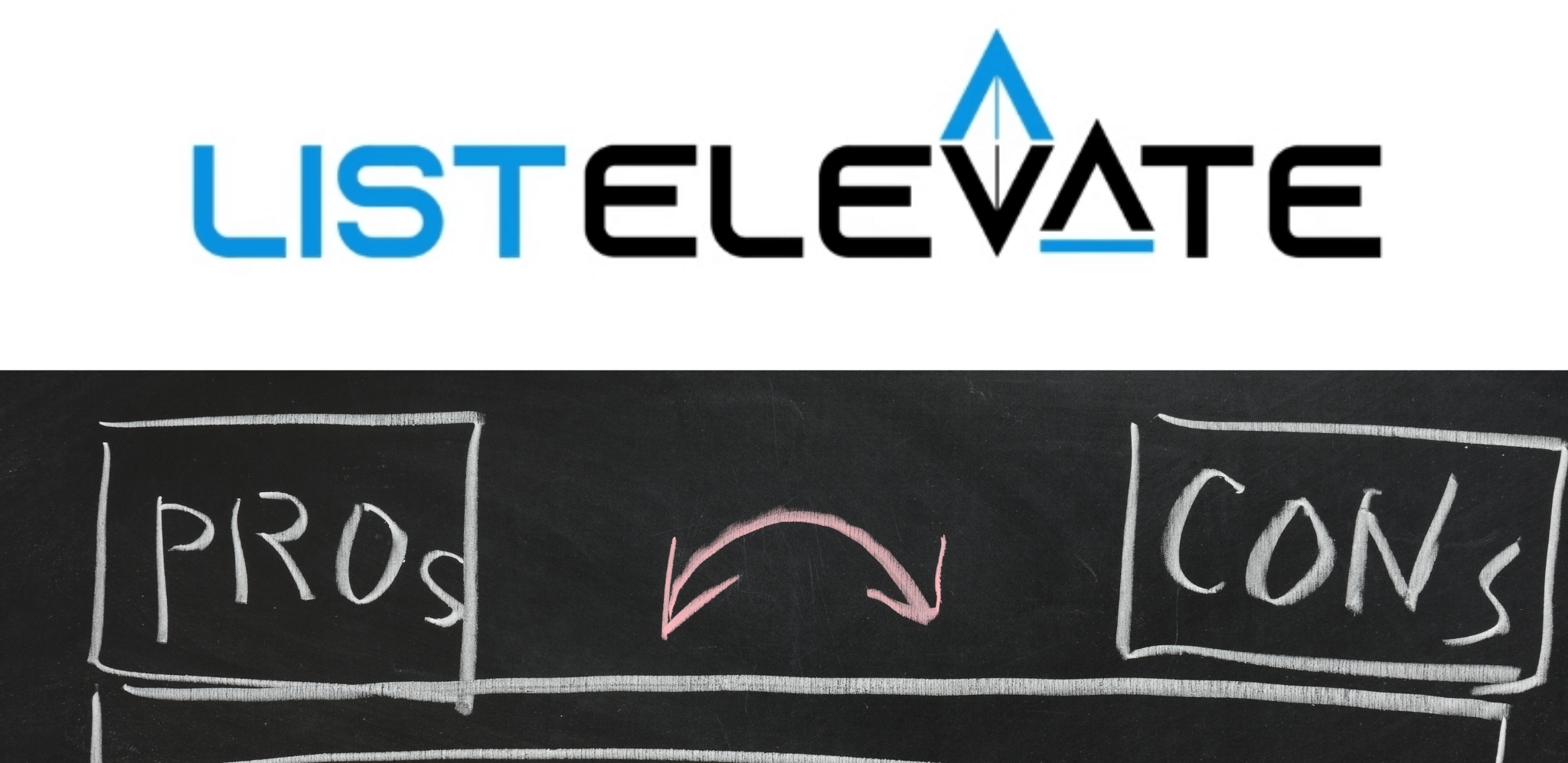 Pros
Simple to use system
Easy to setup and get started
Great support that is always there for you
Affordable price point to get started
Multiple pricing options available for all budgets
Proven past success
Great CEO & founder
Scalable system and process
Software that can multiply your lead generation efforts
Easy to learn
Cons
Doesn't include a page builder, although it does have an autoresponder included
Only has a couple done for you lead capture pages, although they do convert highly
Safe for beginners and "medium" tier affiliate marketers, while experts may not be as interested. As many experts do not like to share their leads with anybody
List Elevate Pricing
Here are all of the List Elevate pricing options currently available:
$9.97 Per Month – This is a limited time special, the prices will go up eventually, so grab your List Elevate system now here before it does.
Or pay $99.97 Yearly and save $20.
With this kind of pricing, ListElevate is affordable to the masses, beginners, and experts alike. We suggest that you either take the monthly or yearly option. Why?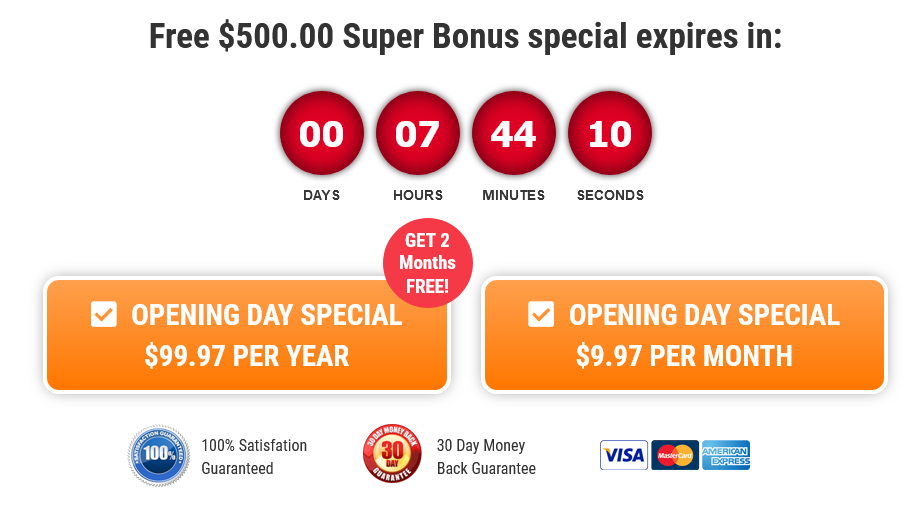 List Elevate Alternatives
Why List Elevate will help you scale your email list building and affiliate marketing goals, you could consider some of the List Elevate alternatives as well.
This list of alternative email list scaling systems has grown over the years, and continues to as people realize that systems are the next standard of affiliate growth.
List Leverage: This incredible system created by Matthew Neer, helps individuals scale their affiliate marketing efforts through extreme automation and conversion optimization.
Multiple Income Funnel: This list building and multiple income stream system has been designed by Mack Mills, another extremely successful affiliate marketer.
7 Figure Affiliate System: This brand new affiliate system created by Michael Cheney, is allowing people to start and scale affiliate marketing with extreme ROI & profits.
Each of these above companies we're customers for and have successfully used to increase our lead generation efforts. As well, we've generated substantial affiliate sales using them too.
Click Here To Learn More about – List Elevate And Get Started Now
Final Thoughts On List Elevate
We've found List Elevate to be a great email list building & affiliate marketing system.
This system is great for helping you build your list and generate consistent affiliate commissions. Joel has released a variety of offers into the marketplace, and this is among the best he's produced.
We hope our List Elevate review helped you understand thoroughly how the system works, and how you can use it to multiply your own list building efforts.
If you ever have any questions, don't hesitate to post them in the comments section below or just say hello.
Sincerely,
Your Friends And Partners
Richard And John Weberg
Like this review, want to read more like this? Then read our GotBackup review