I today's article we will explain the ins and outs of what affiliate marketing is and how it does work.
So lets get started with..
What is Affiliate Marketing?
There are many ways to make money online, but the most common, and most lucrative ways to make money online is to sell products and services for companies willing to share their profits with you. This process is known as affiliate marketing and it is a multi billion dollar industry.
Hundreds of thousands of people, just like yourself, are making money online everyday by partnering with companies who pay commissions based on sales that others help generate for said companies.
Affiliate marketing is the process of earning commissions by promoting other people's (or company's) products or services. You find a product or service you like, join their affiliate program, then promote it to others and earn a piece of the profit for each sale that you help make.
Even Amazon the worlds larges retailer has an affiliate program, almost every company online does.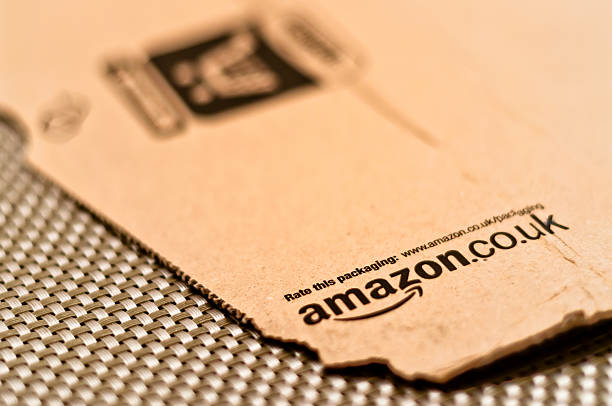 Now the Amazon affiliate program does not pay the best, but most companies online started out and grew because of their affiliates, just like Amazon.
How does affiliate marketing work?
Consider this…Have you ever went to the movie theater and watched a movie that you absolutely loved, and then went and told several of your friends and family about it?
Most likely the answer is yes.
Some of them went and bought tickets and watched the movie based on your recommendation.
That is how affiliate marketing works, except in the case above you did not get paid for it.
When a company online has an affiliate marketing program and you join it, they will give you specialized links that you share with others through various means. When people click on those links and go to the companies website through it and then buy something, you will make commissions..
Simply put, affiliate marketing involves referring a product or service by sharing it with others.
If you are the one giving this recommendation you would be termed as an affiliate marketer.
How does a company know which affiliate marketer referred the customer?
When you join an affiliate program for a company that is online, they will give you specialized links. These links will have certain variables in them such as an id or username, and when you share them with others it tags them to your affiliate account. When they make a purchase you will then earn commissions. It is called tracking. Customers can also be tracked by cookies and by email address.
The more you share these links and the more people that end up purchasing something, the more money you will make..
Sometimes affiliate marketers get so good at referring customers that they actually have become millionaires and make a very large passive income from the comfort of their home.
If you aren't participating in affiliate marketing, it's maybe time you consider taking advantage of these lucrative revenue streams. As almost all companies online have an "Affiliate Program" of some kind..
How do you find companies with an affiliate program?
This is the easy part, all you need to do is visit a companies website, scroll down and look in the footer to see if they have a link to their affiliate program. Then click on it. You can then join from that link or apply to join as some companies require you to get approved first.



The other thing you can do is go to a search engine such as Google and do a Search. Example: "Does XYZ Company have an affiliate program?"  Then go through the search results to find out. You might be surprised of how many companies have affiliate programs.
Some affiliate programs you have to pay to become a member of (Network Marketing or MLM), but that depends on their model. Others are completely free, and you need to apply to get excepted.
We sell products and services for both models.
What is the best way to promote and sell products as an affiliate marketer?
There are many ways to promote and sell products and services as an affiliate marketer. You could become a blogger, and sell products and services based on reviews of them. People love good review sites that are honest and give the pros and cons.
You will develop loyal readers who keep coming back for more, because you become the authority to them. They trust your reviews and advice.
You could craft a lead in offer and build a newsletter, and through email marketing share with your subscribers products and services.
Social Media marketing is huge! Have a large Instagram, Facebook, Twitter, Pinterest, Youtube, Tiktok or linkedin following..? Or the other 100 social media networks there are..Either way Social Media platforms are a fantastic way to share and recommend products and services to others..
Youtube videos! Youtube has become a giant, and people are killing it using video!
The possibilities are truly endless..Every where you turn online, is a potential avenue to make money.
The saying goes "You can either be a consumer of content, or be the provider" You choose!
What are the best products and services to sell as an affiliate?
There are so many niches and options online, that it really can just be what you are excited about and want to sell. People sell everything online, and some people fail at selling one type of product or service and excel at another..You just need to start somewhere, anywhere, really does not matter, you will fine tune it as you go along..This is what we have done over the years, and sometimes your interest will change in what you want to sell.
The biggest thing is just to take action and give it a try!
Here are two of our favorite affiliate programs
As they cover the largest variety of products and services, and are two of the largest and highest paying affiliate networks available.
1. Fiver Affiliate Program Click Here
2. Clickbank Affiliate Program Click Here
There is no better time then now to get started as people are coming online in droves, the work from revolution has kicked into over drive my friend!
We hope this blog post was helpful and you walk away from it knowing what affiliate marketing is and how it works..
Please leave your comments below if you have any questions, or just say hi 🙂
Sincerely,
Your Friends And Partners
Richard and John Weberg