3 Best High Ticket Affiliate Programs To Join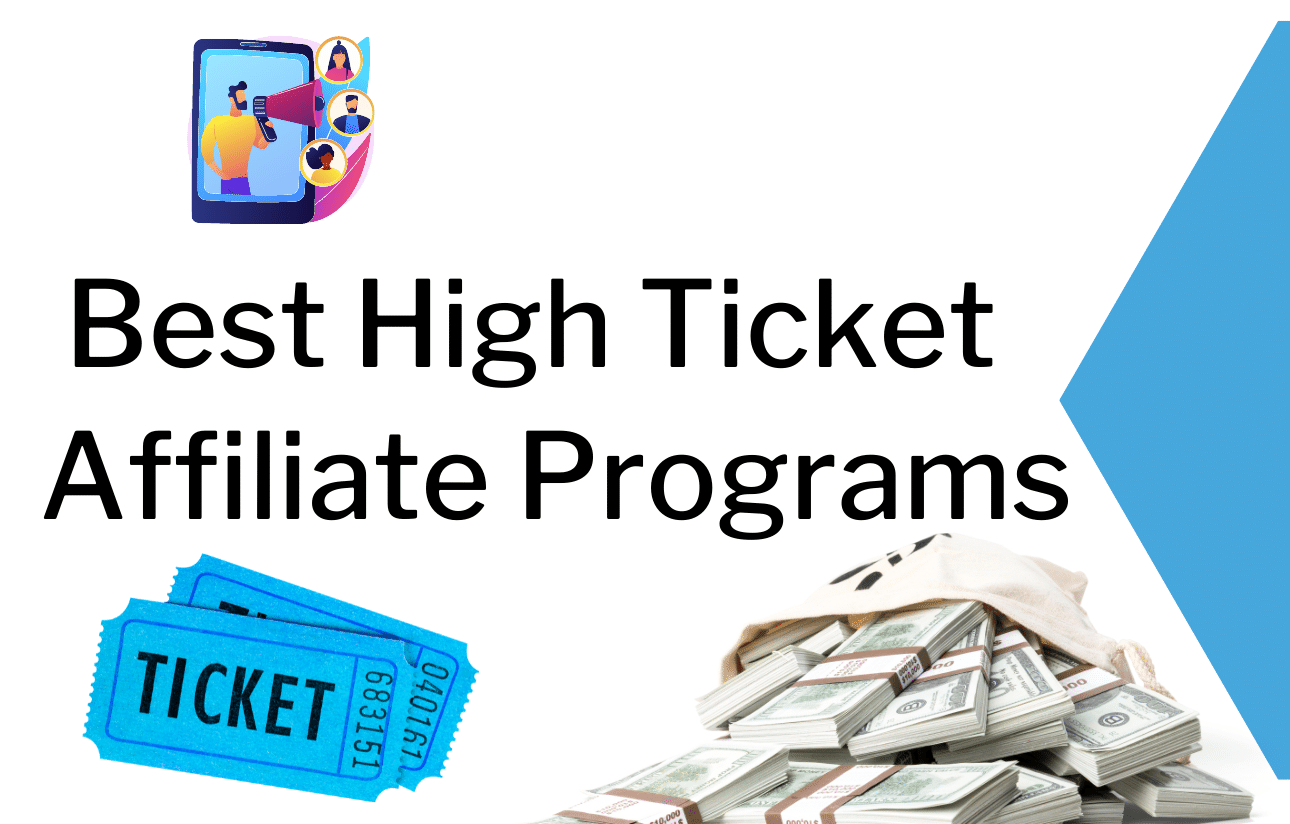 In order to earn even more profits and commissions, affiliate marketers all across the world have started moving into the world of high ticket. With high ticket affiliate marketing you're able to earn much larger sales. We'll be walking you through the best high ticket affiliate programs to join in the market today.
Each of the affiliate programs listed below we are members of and have personally marketed their products and services as affiliates.
After being affiliate marketers for the entirety of our marketing careers, we've tested and used a large variety of high ticket affiliate offers.
The ones listed here are the best you will find, and pay very high ticket commissions!
The List Of Best High Ticket Affiliate Programs
Below you'll find the best high ticket affiliate programs and the links to sign up. Make sure and read though each section so your aware of the required details you may need to supply when applying to certain affiliate programs.
These programs will allow you to run your affiliate business very profitably. Feel free to join and use them as you want.
1. Gold IRA Investment Affiliate Programs
Possibly the highest ticket affiliate offer we have ever found, is in the investment and finance space. This GOLD IRA program can pay out up to $25,000 per sale or more!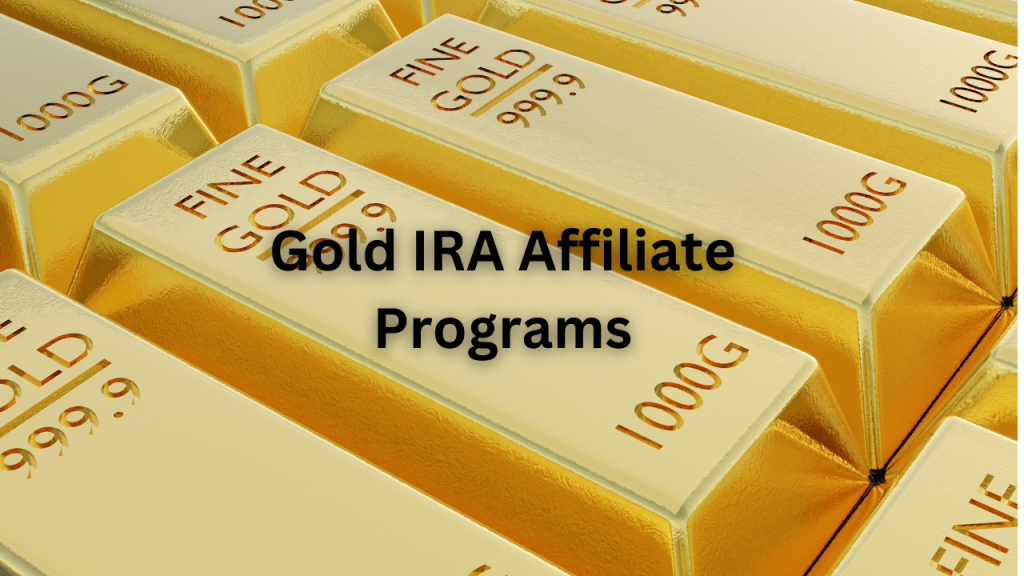 Yes, you saw that right. Up to $25k per sale or more, which makes it hyper profitable to promote as an affiliate.
And all your doing to make these VERY high ticket commissions is giving away a free guide like this one. The Gold IRA companies do all of the rest!
The investment and finance niche in general have some of the highest paying affiliate programs you will find, because in lots of cases you are dealing with high dollar investments, so even if the commission percentage is lower, you can still make a boatload per sale.
The Two best Gold IRA Affiliate programs are:
Augusta Precious Metals – Sign up for free here

There are several ways to make money with Augusta Precious Metals.
An Augusta Gold Individual Retirement Account averages $250,000. The company offers a 8-10 percent commission for every converting sale you bring them.
That means you can make a whopping $25,000 or more in commissions from a single transaction. That is pretty outstanding!
On top of that, you will pocket $165-$200 per qualified lead, and if you decide to let the secret out and share your tier two referral link like we do, you can sign up other affiliates an earn an additional 1 percent on sales made by gold affiliates you've referred to Augusta.
GoldCo – Sign up for free here

Goldco affiliate payouts are as follows:
$165 for every qualified lead, and 3 to 8% for every qualified investment transaction.
You can earn a commission of up to 10% if you're a high-volume affiliate. The company pays commissions on the 15th of every month.
With a Goldco order averaging $52,000, you can earn $3,000 or more per sale as an affiliate for the company.
The Downside – You may not get approved
Now some of you who read this may get really excited about these Gold IRA high ticket affiliate programs, but unfortunately even though they are free to apply for, not everyone gets approved.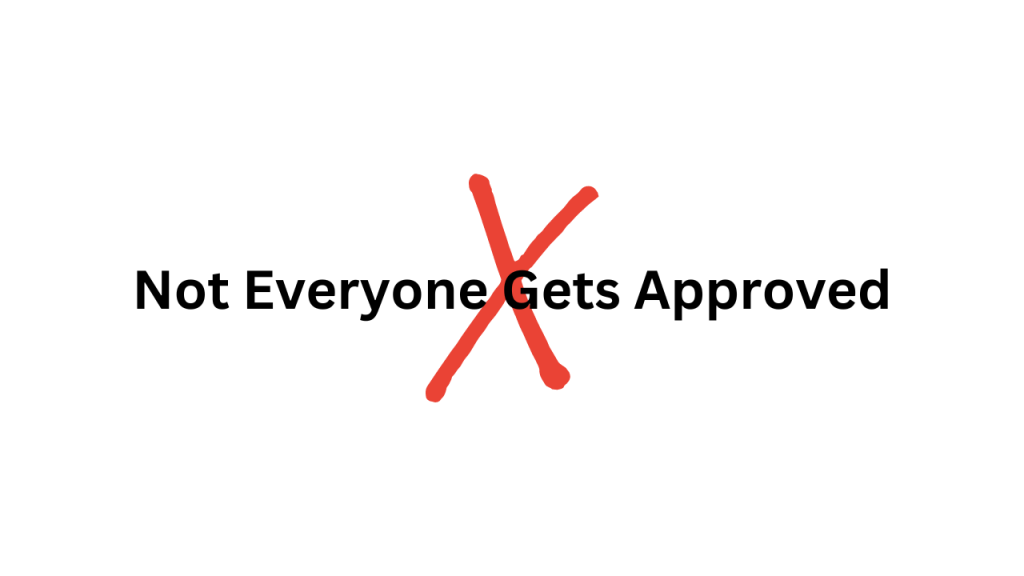 As with many lucrative affiliate programs that are free to join, these bigger companies usually want people with some experience and proven marketing accomplishments, they do not always accept just anybody, some do, but most do not.
They most of the time, want to see that you have your own website/blog and it is established and getting some traffic, or they want to see your social media accounts like FaceBook, YouTube, Instagram or TikTok, etc. They want to see you have a following somewhere and have some influence.
If your an email marketer, they will want to know how big your email list is, and some companies may even want you to show proof of its size.
When applying it is very important you provide as many details as possible when going through their application process.
And if your a beginner and have zero online affiliate marketing experience, I would not even apply to these affiliate programs in the investment and financial niche, because your almost 1000% guaranteed to get denied.
You can add these to your affiliate portfolio later when you have more experience and know how.
For those of you who think you got the experience and qualifications – make sure if you do apply through the links we provided above, that you remember who referred you (Richard Weberg) and the website link you applied through (https://emoneypeeps.com/blog/high-ticket-affiliate-programs/) because they will ask, and if you can not answer these questions you will also get denied.
2. Liquid Web Affiliate Program
Liquid Web – Sign up for free here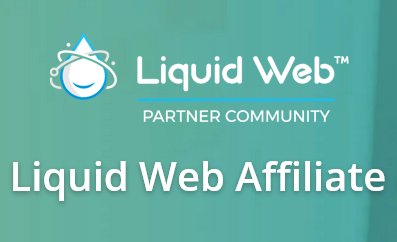 You could be earning as high as $7,000 commissions per sale! By joining Liquid Web's affiliate program, this could become a reality for you. Liquid Web is a premium web hosting company known for its tremendous products, services and customer support.
They have numerous product offerings, including:
Enterprise Hosting
HIPPA compliant Hosting
VPS Hosting
Cloud Hosting
Server Clusters
Dedicated Servers
Our website EmoneyPeeps.com you are on now, is in fact hosted on our dedicated server at Liquid Web, we are happy customers and have been for years.
Liquid Web has one of the highest paying affiliate programs of any web hosting company: 150% of sales, with a $150 minimum.
This means, if you refer a $29 Managed WordPress 1-site customer, you will receive $150 commission. Or if you refer a $400/month Dedicated customer, you will receive a $600 commission. There's also a 50% bonus for pre-paid plans.
As an affiliate, you'll market their products toward entrepreneurs, bloggers, small businesses, and enterprise accounts to potentially earn up $7,000 per sale you make.

Commission rates: 150% commission, with a minimum of $150 and a maximum of $7,000
3. Fiverr Affiliate Program
Fiverr – Sign up for free here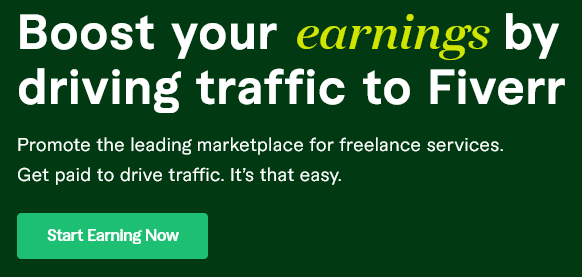 Fiverr is one of the leading marketplaces for freelance services in the digital services category, from video creation, graphics, copywriting to full website development, suited for all online marketers.
Fiverr's affiliate program is a great high earning opportunity for you because:
Been online for years – It's a popular and well trusted platform
Multiple categories of digital services for you to promote
You can earn up to $1,000 for a single sale conversion
As an affiliate in their program, you can choose between two different commission plans:
Between a $15 and $150 flat-rate commission, depending on what your referral purchases
$10 cost per action + 10% revenue share for 12 months

Fiverr has many different products you can promote and make high ticket commissions with alongside its services, such as referring other affiliates as we do to the program and promoting online courses.
There is no referral limit and a lifetime attribution for referrals, you'll also have a dedicated affiliate manager to help along the way with your affiliate marketing strategies.
High Ticket Affiliate Program For Beginners
Are you a newbie affiliate marketer with little to no experience?
Then we highly recommend getting the marketing training you need to be successful selling stuff online.
My first two and a half years online as an affiliate marketer, I made zero sales, not a single one. The reason I didn't make any sales, is I had no idea what I was doing, and I did not take the time to learn proper marketing strategies like email marketing, or how to make a sales funnel.
So I made nothing, but once I started doing marketing the right way, I started making sales every single day, and here I am 18 years later still making my living online.
Our recommendation if you are a beginner is to join an opportunity like the Home Business Academy.
The Home Business Academy Program
You are getting a completely done and ready to go digital business in a box – That Pays YOU 80% residual Commissions! The HBA has some of the highest commission rates in the business opportunity market.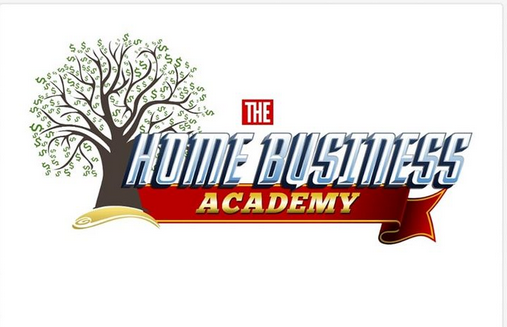 Their affiliate program offers a variety of both low ticket and high ticket affiliate products for you to sell and earn from. This combination can covert and be most profitable for beginner affiliates.
The biggest aspect of their program, besides the high commission rate, is the marketing education you will receive on an ongoing basis, plus a community you will be able to participate in that is run by some of the most successful affiliate marketers in the world.
This is the most amazing group of people you could ever be associated with in this industry
You can get started in the HBA for $25
We are members of this opportunity, and highly endorse it, we make sales with this program every single day.
What Makes An Affiliate Program High Ticket?
If a product or service cost above $500, this is usually when it is considered high ticket. High ticket can mean products and services that cost much more than that, but that is the usually general range where it starts. The amount of value you get is also why an affiliate program or affiliate offer may be considered high ticket.
Why Affiliates Promote High Ticket Offers?
Affiliates and entrepreneurs are always looking for ways to make their business more efficient and profitable. This is why affiliate marketers search for high ticket affiliate programs to join, they have come to realize smaller is not always better when it comes to sales.
High ticket offers generate a great profit margin and use the same marketing strategies to sell as other lower ticket offers.
We hope you enjoyed this affiliate marketing article and discussion. Comment below if you have any additional questions or just say hello, as we would love to hear from you.
With our kindest regards,
Your Friends And Partners
Richard and John Weberg