Best Affiliate Programs for Beginners Without a Website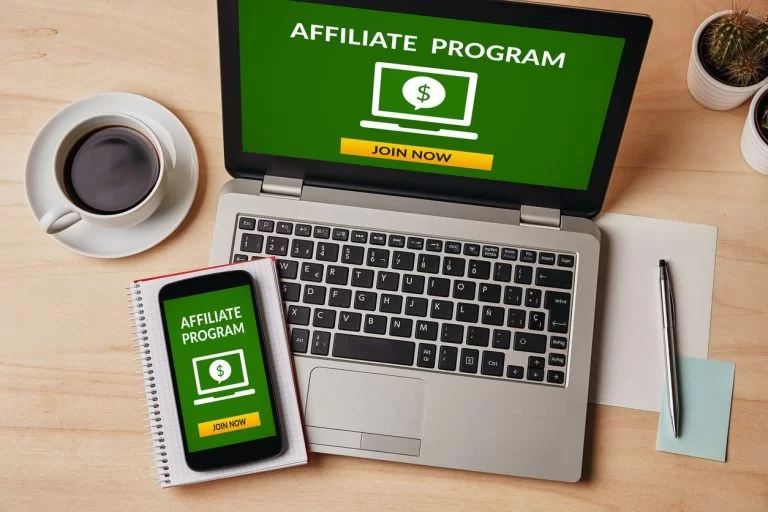 Top 5 Best Affiliate Programs for Beginners Without a Website
There are lots of various ways to earn money online nowadays; however, for most of these, you'd almost always need a website to start.
With affiliate marketing, you can generate money even without owning a website, especially since several programs don't usually require it to join.
So, while some might think that having a website can give them extra leverage, the truth is, you do not need one to get started in the beginning.
Affiliate marketing is one of the most popular ways to make money online, but it can be a bit overwhelming for beginners.
There are so many programs and products out there to choose from, and it can be difficult to know where to start.
If you're new to affiliate marketing and don't have a website, don't worry! There are plenty of great affiliate programs that you can promote without having your own website.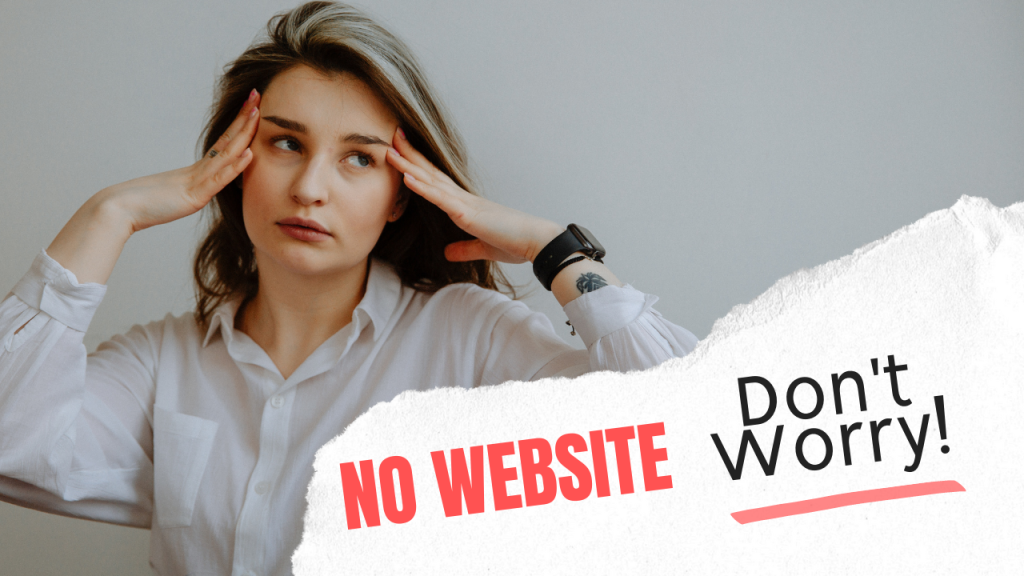 To help you, we have listed down below the Top 5 best affiliate programs for beginners without a website. On top of that, they're easy to understand and don't require prior approval to join as well.
Some affiliate programs require you to submit your website and have prior experience to get accepted, the ones we have listed do not.
First let us give you a better understanding of affiliate programs and how they work.
What Is An affiliate Program?
An affiliate program is a sponsorship agreement between a business and an individual. The individual agrees to promote the company's product or service in exchange for commissions on any sale made as a result of the individual's promotion.
Many businesses or companies have affiliate programs because it saves them money on marketing. It also allows them to reach more people, regardless of their location in the world.
Affiliate programs offer the best of both worlds– the business gets free advertising for their products or services, while you (an affiliate marketer) get compensated for selling their products or services. It's a win-win situation for everyone involved.
If you are looking for a great way to make money online, becoming an affiliate marketer may be the answer.
---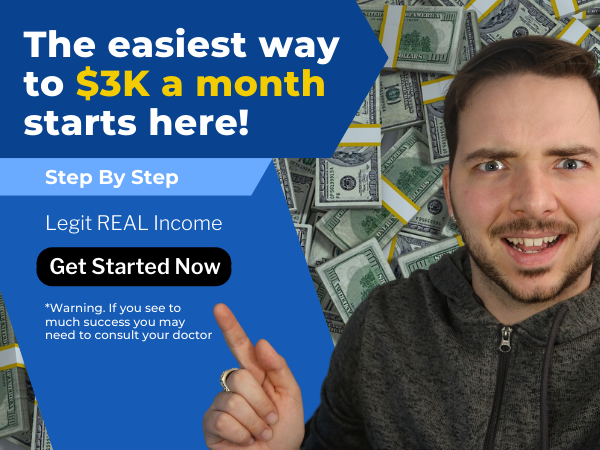 ---
How Do Affiliate Programs Work?
Every affiliate program will provide you with marketing materials, such as specialized tracking links. These tracking links are encoded to you.
So when a potential customer clicks on through your link and makes a purchase, you will get credit for the sale. Your sales will be reported in your affiliate programs back office.
How Do Affiliate Programs Pay You?
You will be paid your commissions at what ever rate the affiliate program has set, usually you will get paid biweekly or monthly. Usually you will have a choice of different methods of payments. Such as:
Check
Direct bank deposit
Paypal
Wire transfer
Prepaid card
Etc
Some affiliate programs may only have one payment method available to pay you.
How You Get Started
Locate affiliate programs you are interested in.
The first thing you will need to do is join a businesses affiliate program, that you would like to sell for. We have listed below several of the best affiliate programs for beginners where as you do not need your own website to get started.
We have also provided the direct links to joining their affiliate programs down below.
Otherwise, what you would look for to identify if a business has an affiliate program, is usually in the footer links of a businesses website or in the top header, you would look for the words "Affiliates" or "Affiliate program" even sometimes it is referred to as a "Partner program."
Example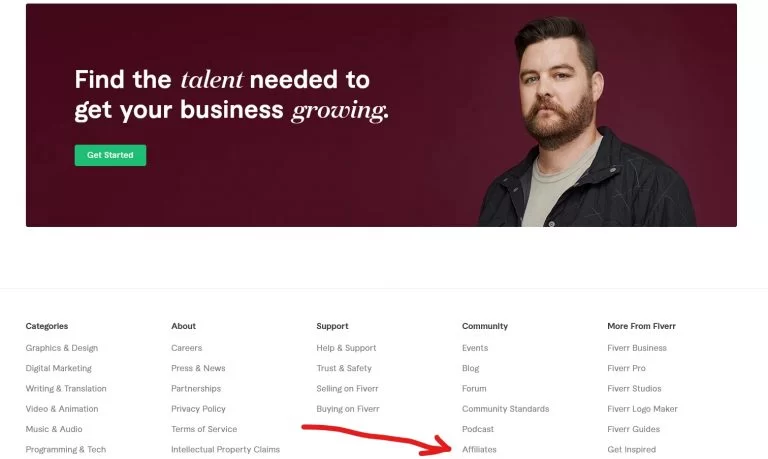 Then once you have found this link, you would want to click on it, and it will bring you to another page to join the businesses affiliate program. Sometimes a businesses program is managed through a third party. So you may be joining through an affiliate network, that manages several businesses programs.
Locate your marketing materials.
The next thing you will need to do is log in to your back office, all affiliate programs provide you with a back office of some kind and marketing materials, such as ad copy, your promotional links, and banners or images, etc.
Most programs back offices will look different from one another, so you may need to navigate around a bit to locate your marketing materials.
Another key thing many programs will provide you with is promotional methods, they will give you some guidance on how to promote and advertise your affiliate links.
They want you to be successful and make money, so make sure and pay attention to the emails the business may send you after joining their program. Otherwise again, navigate around in your back office to see if they have some resources listed for you, most will have them.
Some affiliate programs will even have an affiliate manager who will reach out to you, make sure and take advantage of their help and guidance.
---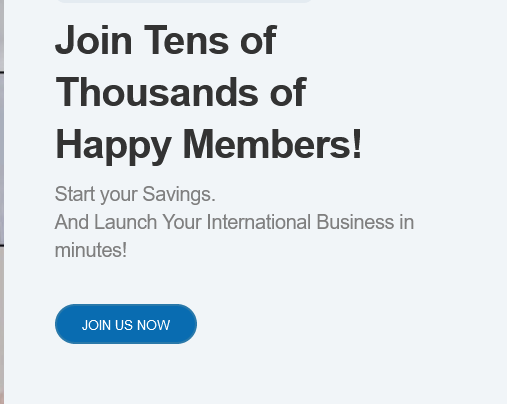 ---
Start sharing your links.
Once you have learned your back office and gone through your marketing material, it is time to start sharing your links and making some commissions.
Social media marketing is a great way to get started promoting and sharing your links. There are many methods for promoting online, some cost money and some do not. You will learn more as you go, the most important thing is to just get started.
5 Best Affiliate Programs For Beginners Without A Website
Some programs you pay to join, as they provide additional marketing material, automation tools, education, and community support that will help you to be successful faster. Others are free to join, and you may need to learn how to market their products and services on your own.
1. Home Business Academy
The Home Business Academy is an all in one affiliate marketing business that provides step-by-step training on how to start and grow a successful home-based business.
The Academy offers a wide range of resources, including articles, tutorials, webinars, and more. The goal of the Home Business Academy is to help people achieve their dream of owning a successful business.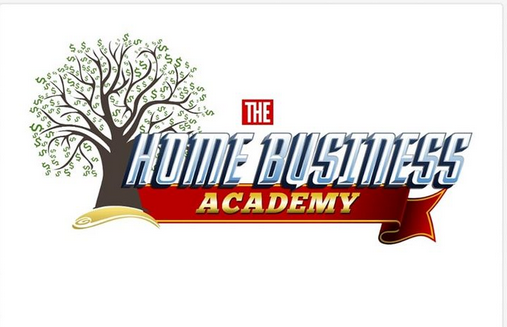 They also provide every affiliate with a full sales funnel and page builder that you can use to promote and sell anything you want. Every tool that you will have access to has full over the shoulder video tutorials and step by step instructions.
They will help you make your affiliate marketing journey a profitable one. Their done for you sales system, training, community and support is first class, they go out of their way to make sure all of your marketing needs are fulfilled.
The Academy's educational products are designed by experienced entrepreneurs and industry experts.
Whether you're looking to start a side hustle or launch a full-time business, the Home Business Academy can provide all of the resources you need to be successful.
They have our highest recommendation.
Join The Home Business Academy Here
2. Savings HighWay Global
Savings HighWay Global is another outstanding all in one affiliate marketing business program. It is their mission to help 1 Million+ Families Become financially independent and Debt Free.
By joining their program you can not only build a prosperous business, but you can also Save on… Travel, Dining, Shopping, Entertainment, Hotels, Vacations, Medical, Car Insurance, Home Insurance, New and Used Cars, Groceries, Gasoline, and more!

Membership has it's advantages..
Just like the Home Business Academy, Their done for you sales system, training, community and support is first class! They go out of their way to help members succeed.
Join Savings HighWay Global Here
3. Fiverr
Fiverr is like the Amazon of digital services. Fiverr is the worlds largest done for you services market place, and digital services are booming online. As more and more people are turning to the internet to work from home or start a business, the services market has literally exploded, everybody needs something done for them, and with Fiverr they can pay a fee and get it done for a great price.
When signing up for the Fiverr affiliate program, you get to promote the world's biggest marketplace for online services. From website design, content writing, SEO services, graphics creation to programming, WordPress gigs, and business services, the options are unlimited.
And Fiverr pays its affiliate very well. Affiliates earn up to a $150 CPA for every first-time buyer or up to $1,000 per sale with their $10 CPA/10% revshare hybrid model (service prices go up to $10,000).
Overall, with 260+ categories and over 3 million digital services you can promote, Fiverr is our overall #1 choice as the best affiliate program for anyone including beginners. Fiverr provides all affiliates with excellent marketing material and guidance for promoting.
Join the Fiverr affiliate program here
4. Amazon Associates
Amazon Associates is a giant affiliate program that you must've already heard at some point. They are well-known for being one of the best affiliate programs since there's a commission for most of the products.
While Fiverr is the worlds largest done for you services marketplace, Amazon is the worlds largest physical goods market place.
It doesn't matter what niche you're currently in, with Amazon Associates, there's always a product you sell and get a commission for. One problem is at most, your commission rate can be up to 10%.
The only other downside to it may probably be that its cookie duration is short, only spanning 24 hours, which means that you will only receive commissions if people shop through your links within a day.
Still, what makes Amazon Associates one of the best affiliate programs is its sheer rate of conversion, as well as its trustworthiness as a brand. With Amazon Associates, there is a guarantee that a lot of people will want to click on your link.
Join Amazon affiliate program here
5. ClickBank
Clickbank has been around for over 20 years and has paid its affiliates and vendors over 4 billion dollars. Clickbank is a unique marketplace with both physical goods, and digitally delivered services.
Their marketplace brings together both product creators, and affiliate marketers into one giant hub. The commissions rates are usually very high, from 30% to as much as 80% we have seen on some products.
Whether you're new to affiliate marketing or an established online business looking to scale your affiliate marketing channel, Clickbank will enable you to grow sales without growing the amount of work.
Products on the ClickBank marketplace get promoted and sold all over the world
Whether you are a tentative newbie who wants to dip a toe into this make-money-online thing or a veteran digital marketer who wants to grow and scale their earnings, ClickBank has got you covered.
Join Clickbank affiliate program here
In Conclusion
Affiliate marketing is a great way to make money online and also be your own boss. It is one of the best ways for beginners to get started without a huge learning curve or the needing of ones own website.
These 5 best affiliate programs for beginners without a website we have listed will help you in your journey to make money online in many ways, they are the best of the best.
Please leave us a comment below if you ever have any questions or need help in anyway, or just say hi 🙂
Have a fantastic day!
Sincerely,
Your Friends And Partners
Richard And John Weberg