How To Make Money On Fiverr Without Skills: Get Started Today!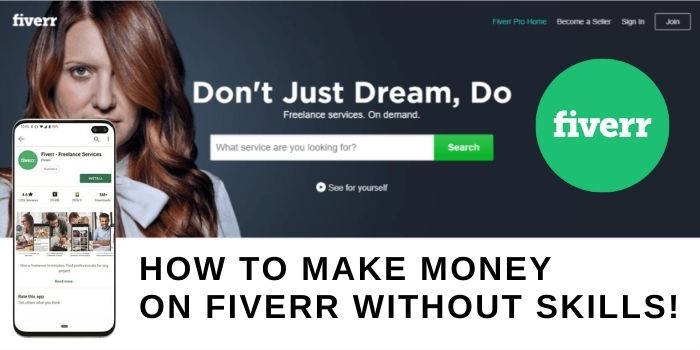 Did you know that you can learn how to make money on Fiverr without skills?
It's called affiliate marketing, and you can earn a full time income by promoting other people's Fiverr gigs!
What is Fiverr?
Founded in 2009 by two Israelis, Micha Kaufman and Shai Wininger, Fiverr is a global online marketplace that connects people with creative and professional services.
Fiverr allows users to buy and sell services starting at just $5.
Popular services, known as 'gigs', offered on the Fiverr platform include graphic design, SEO, content creation, digital marketing, programming, and video editing.
It is a great marketplace to outsource affiliate marketing tasks such as logo design, video editing and keyword research.
If you join as an affiliate, you can promote Fiverr gigs related to your content.
For example, if you were creating a listicle post for the best image editing tools, you could promote a gig on Fiverr for graphic design, or image creation.
How to Use Fiverr?
Before we talk about the Fiverr Affiliate Program, you may want to learn how to use Fiverr yourself.
We found Fiverr easy to use!
To get started, visit the website and create an account. Once you have created your account, you can browse the different services offered by sellers on the site.
When you find a service that you are interested in, click on "Order Now" and follow the instructions.
It is important to keep in mind that not all sellers are created equal.
Some sellers offer higher quality services than others.
It is important to do your research before ordering a service to make sure you are getting what you expect.
We found the quality of services on Fiverr to be generally good, but there are a few sellers who offer low-quality services.
Be sure to read the reviews before placing an order.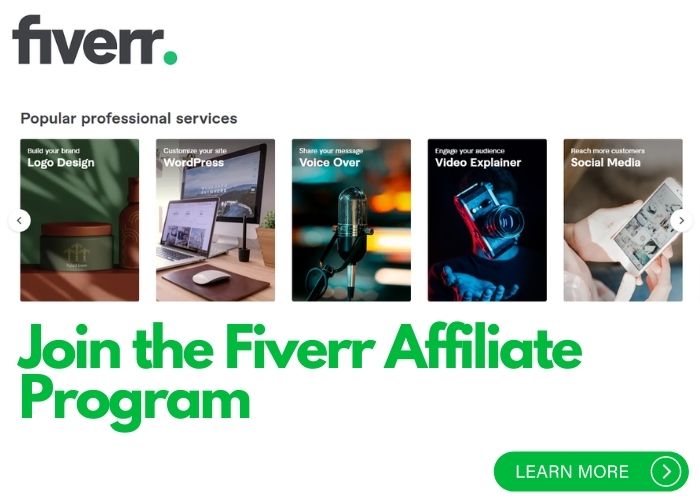 Joining the Fiverr Affiliate Program
Now that you know how to use Fiverr, let's move on to the Fiverr Affiliate Program.
The Fiverr Affiliate Program is a great way for bloggers and website owners to make money by promoting services on Fiverr.
All you have to do is sign up for the program and start promoting services on your website or blog.
When someone orders a service through your affiliate link, you earn commission.
Commission rates vary, but typically range from 20% to 50% of the service cost.
The best part is that there is no limit to the amount of commission you can earn.
Sounds like a great opportunity, right?
We think so too!
If you are interested in joining the Fiverr Affiliate Program, visit the affiliate section of the Fiverr website below and sign up.
You will need to provide some information about your website or blog, and you will be given a unique affiliate code.
You can then start promoting Fiverr services on your website or blog!
Fiverr Commission Plan
Once you've signed up to the Fiverr Affiliate Program, you are well on your way to learning how to make money on Fiverr without skills!
So, what commission structure does Fiverr offer? Well, it depends on what you intend to promote really.
Because you can promote services across multiple categories, payouts vary as follows:
Fiverr CPA – $15 to $150: A dynamic CPA depending on what service your first-time buyer purchases, or
Fiverr Hybrid – $10 CPA plus a 10% revenue share: A fixed CPA per first-time purchase and RevShare for 12 months
You can read more about these commission structures here.
On top of this, there are four other Fiverr product sites available for you to promote to your audience: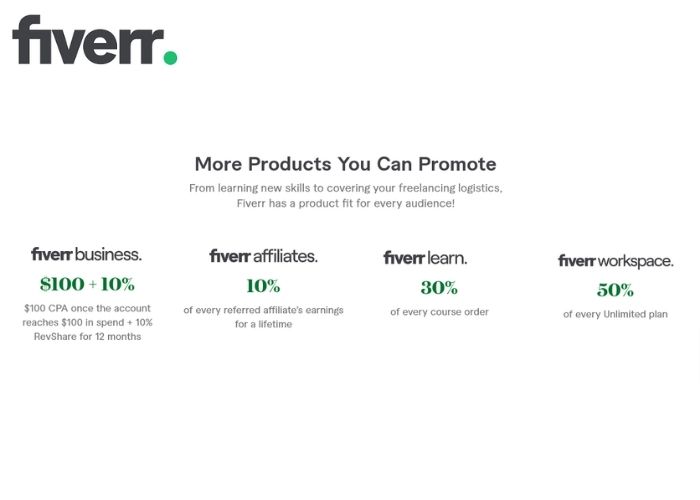 Fiverr Affiliate Payment Dates
So, if you have signed up already, promoted Fiverr and accrued more than $100 threshold in a month – you can expect your first payout!
Currently, there are three withdrawal methods; PayPal/ Payoneer/ Bank account, the latter method can only be used if you have managed to bank over $1000 per month.
Payouts DO NOT get added to your personal Fiverr account, which is a good thing.
Fiverr commissions are paid out once a month upon receiving your invoice (this is easy to initiate from your dashboard).
Payment is made on a net 30 basis, which starts at the beginning of the following month.
For example: if you submit an invoice for January, you will be paid on March 1st/2nd.
You can be paid in either USD, EUR or GBP.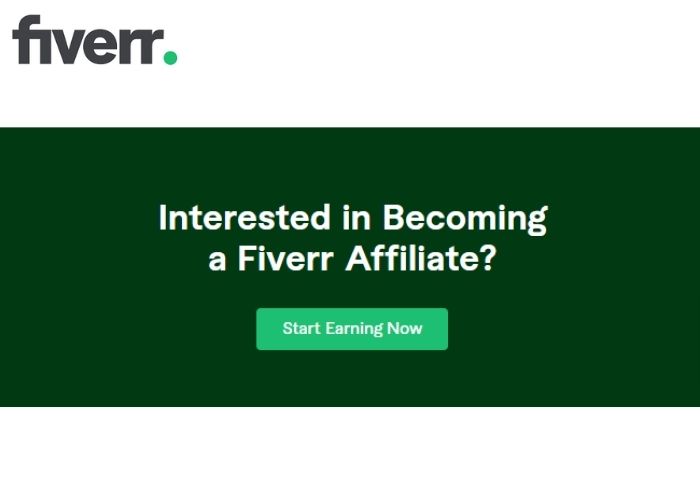 Fiverr Affiliate Toolkit
Luckily for us, Fiverr offer one of the best toolkits to give you the best chance of promoting services on your website, blog, YouTube channel and across social media!
Designed to maximize your earnings as you build and grow your content, these handpicked services include:
Content Creation | Web & Mobile | Design | Marketing Services | SEO | Web Analytics
Photo Editing | Campaign Management | Story Highlights | Custom GIFs
Banner Ads | Cover Design | Account Management | Video Ads | Bot Creation
Video Editing | Thumbnail Design | SEO | Intros & Outros | Merchandise
As you can see – there are a whole host of services that can help you build, grow and promote, or you could simply promote these services to your existing audience and reap the rewards!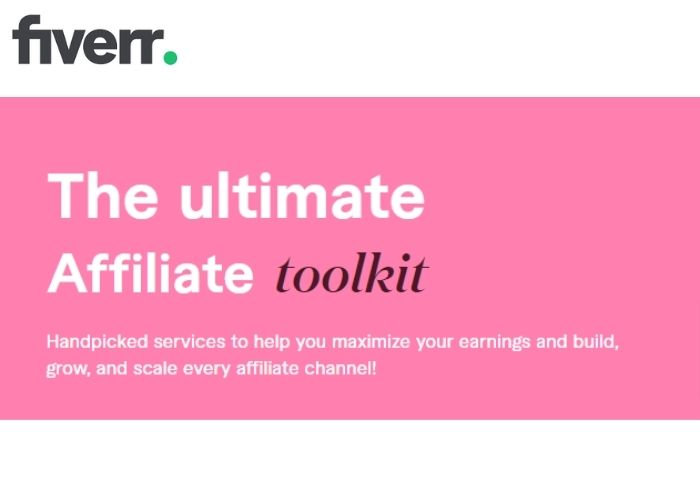 Fiverr Affiliate Login
We love the Fiverr affiliate program dashboard because its simple to use!
Once you login to your account, you will see a streamlined portal where you can:
See a snapshot of your earnings, impressions and clicks
Access marketing tools
View reports, including earnings reports
Check out your commission plan
View and update your account information
Access the affiliate store
Read the official Fiverr affiliate guide
Why not join below and see for yourself how easy it is?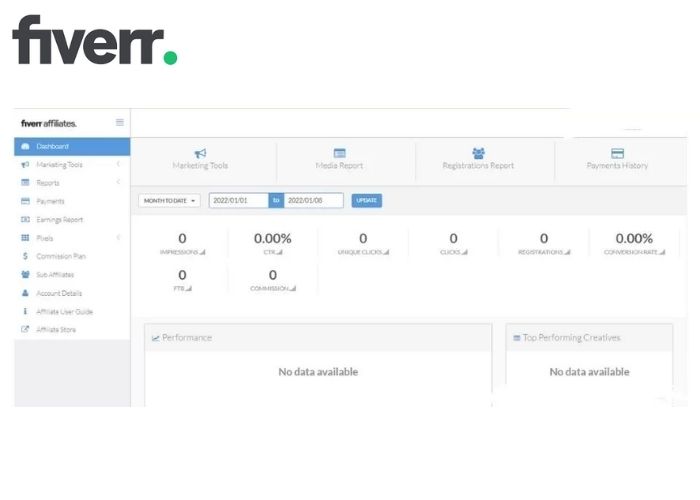 How To Promote Fiverr Services
Perhaps the million dollar question is how to promote Fiverr, but seriously, because the amount of services related to a wide range of tasks, Fiverr can be a wonderful affiliate program to promote across many verticals.
We would suggest promoting Fiverr on:
Blogs
Websites
Social Media
Email
Podcasts
…and so on!
As a Fiverr affiliate (you can sign up below), just search for the gig/service you would like to promote, generate your custom shareable short link, and place them online wherever you think they could work for your business.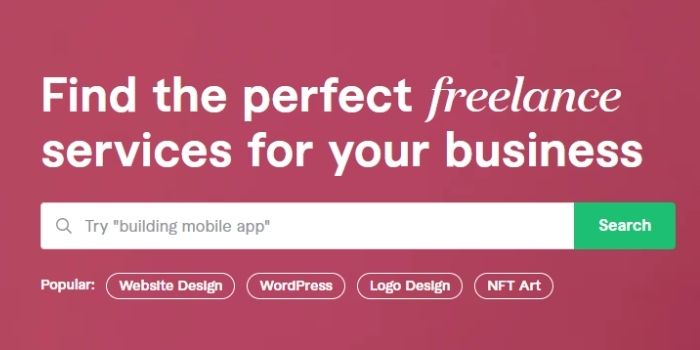 Did you know that Fiverr buyers who click on your links, and register, will automatically be assigned to your account! Winner winner chicken dinner!
Fiverr Paid Ads
Unfortunately its against Fiverr affiliates terms and conditions to run paid ads.
That said, you CAN run paid ads to drive traffic to your own website, and from there to Fiverr.
Solo ads have worked really well for us in the past!
Making money on Fiverr without any skills may seem impossible, but it is actually very possible.
You can use paid ads on the Fiverr platform to get your business in front of more people. This can help you to make more sales and earn more money.
There are a few things that you need to do in order to use paid ads to drive traffic to your landing page that promote Fiverr.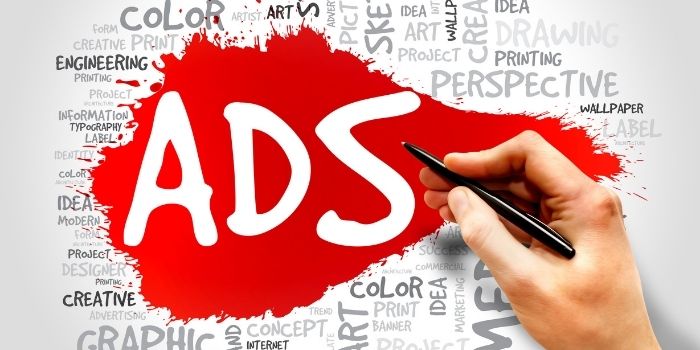 First, you need to create a great ad.
Make sure that your ad is eye-catching and catches the attention of potential customers. You also need to make sure that your offer is attractive.
You also need to target the right people with your ads, making sure you optimize them to people who are likely to be interested in your product or service.
Lastly, you should track your results.
Make sure that you are tracking how many people are clicking on your ad and how many of those people are actually buying from you.
This will help you to determine if your ads are working and if they are worth the money that you are spending on them.
If you follow these tips, you can use paid ads to increase traffic on your Fiverr landing page to make more money without any skills!
Fiverr and Payoneer
If you are looking to get paid on Fiverr, either as a freelancer or affiliate, Payoneer is one of the best Fiverr withdrawal methods.
One of the best things about Payoneer is that it is very easy to sign up for.
You just need to provide some personal information and create a username and password. Plus, Payoneer is free to use.
You only pay when you withdraw money from your account.
To sign up for Payoneer, visit the Payoneer website and click on the "Sign Up" button.
Then, follow the instructions on the screen. Be sure to enter your correct personal information, because this will be used to verify your account.
Once you have registered for a Payoneer account, you will need to add a payment method.
You can add a debit or credit card, or you can add your bank account information.
Be sure to enter your bank account information exactly as it appears on your bank statement.
Once your payment method is added, you are ready to start making money on Fiverr!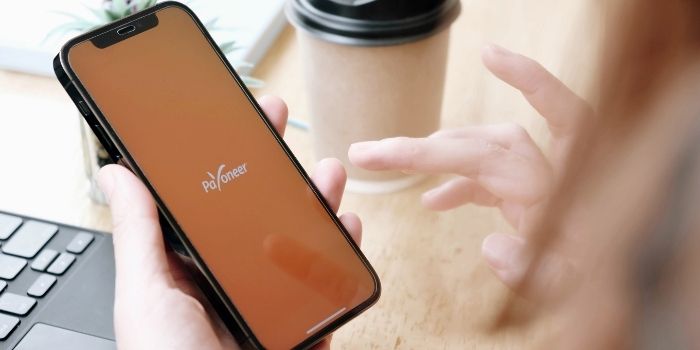 If you are an affiliate, be sure to promote the gig and earn a commission.
Once you have earned money on Fiverr, you can easily withdraw it using Payoneer.
Just go to the Payoneer website and click on the "Withdraw" button.
Then, select the amount you want to withdraw and choose your payment method.
Be sure to enter your correct personal information, because this will be used to verify your account.
You can then withdraw your money and use it however you want!
Fiverr App
There are a few different ways to make money on Fiverr without any skills.
One way is to use the Fiverr affiliate app!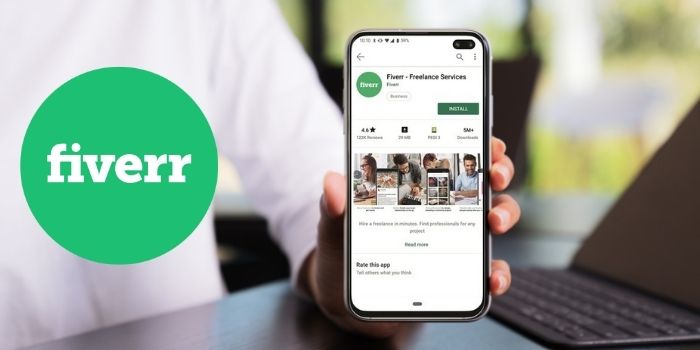 The Fiverr affiliate app allows you to promote services on Fiverr and get paid a commission for every sale that you generate.
You can also use the app to find new services to promote and discover hot trends in the Fiverr marketplace.
This is great for researching the best gigs to promote – on the move!
How To Make Money On Fiverr Without Skills: Final Thoughts
It's entirely possible to make money on Fiverr without any skills, you just have to be a little creative.
Here are a few ways to do it:
You don't need any special skills to create and sell digital products like eBooks, courses, or templates. In fact, there are a lot of platforms that make it easy for you to do this, like Gumroad and Shopify.
To really make good money, we recommend creating a digital product and promoting this on your website, using your special Fiverr links sprinkled around your content on eBook creation, courses and templates to really increase your commissions!
Offer or promote services
Even if you don't have any specific skills to offer, you can still promote services like copywriting, design work, or social media marketing. Just be sure to pick Fiverr gigs that deliver high-quality work to make selling these to your audience easier.
This one takes a little more effort, but it can be extremely profitable. Basically, you become an expert in a particular area and offer your services as a consultant. For example, you could be a social media marketing consultant, or a business consultant.
Once you have created a website based around a 'consultancy business' you could promote your services on both Fiverr – and your website!
There you have it – a few ways to make money on Fiverr without any special skills!
Just be sure to keep an open mind and be creative, and you'll be well on your way to making some extra cash.
Please leave us a comment below if you ever have any questions or need help in anyway, or just say hi ????
Have a fantastic day!
Sincerely,
Your Friends And Partners
Richard And John Weberg