4 Tips to Make Passive Income With Video Marketing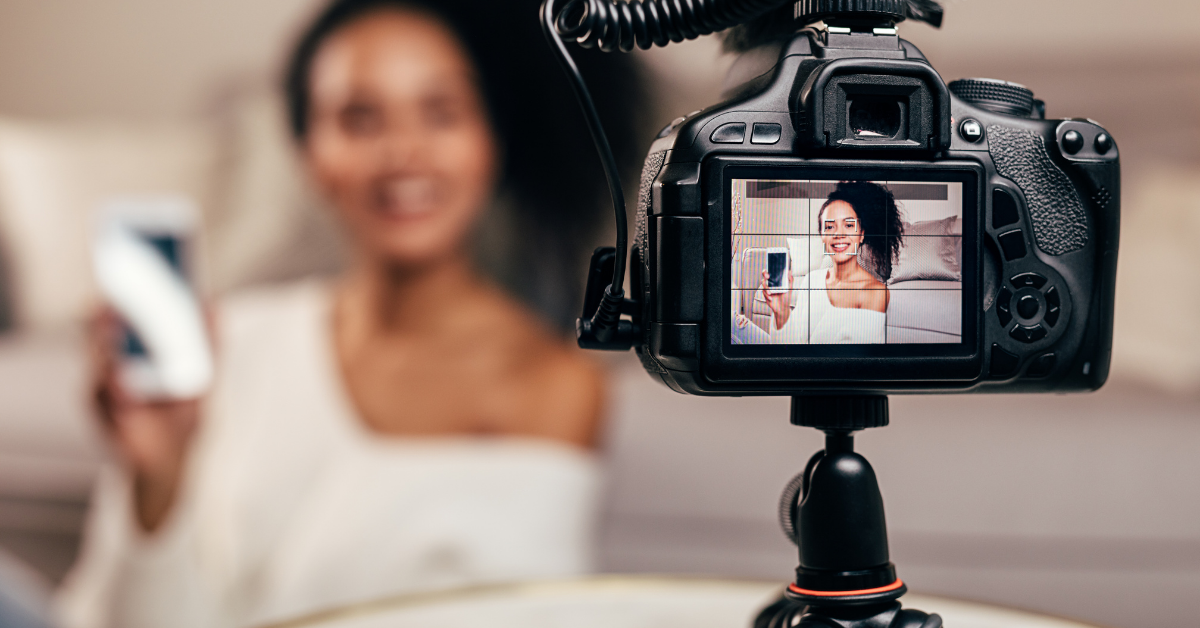 Don't underestimate the power of video marketing.
People from all walks of life are living incredible lifestyles while generating passive income through online video marketing.
And you don't need to be a mega influencer or celebrity to get in on the action!
All you need is an audience, and it can be as small as 100 people a week. It does not matter how large your audience is when you get started, what's important is that you keep growing it, through consistently creating new video content.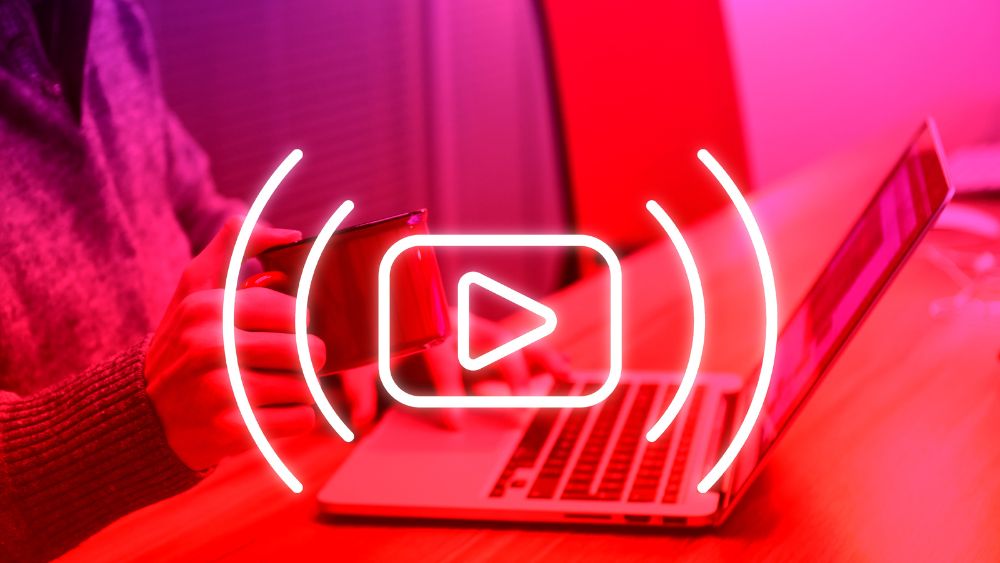 Ways To Make Passive Income From Video Marketing
There are many ways to make money with video marketing. Some people create videos for personal or commercial use, while others create content for social media or online platforms.
There are also ways to make money through video advertising and through creating and selling video content subscriptions.
The options for making money with video are limitless, so it's important to find the approach that will work best for you.
If you're ready to start making money off of your video content, keep reading!
---

---
Affiliate Marketing Through Videos
One of the most popular ways to make passive income from video, is through affiliate marketing and uploading videos to a platform like YouTube.
Affiliate marketing is where you partner with other companies, and sell their products or services for a portion of the profits. Now a days almost every company or business online has an affiliate program you can join.
So it is easy to find some products that you love, that you can get compensated for promoting in videos.
And these companies are eager to pay you money!
Once you have joined a few of your favorite businesses affiliate programs, all you need to do next, is create a review type video on how much you love one of the products, upload it to some video platforms, add a description, title and an affiliate link, and you are off to the races.
---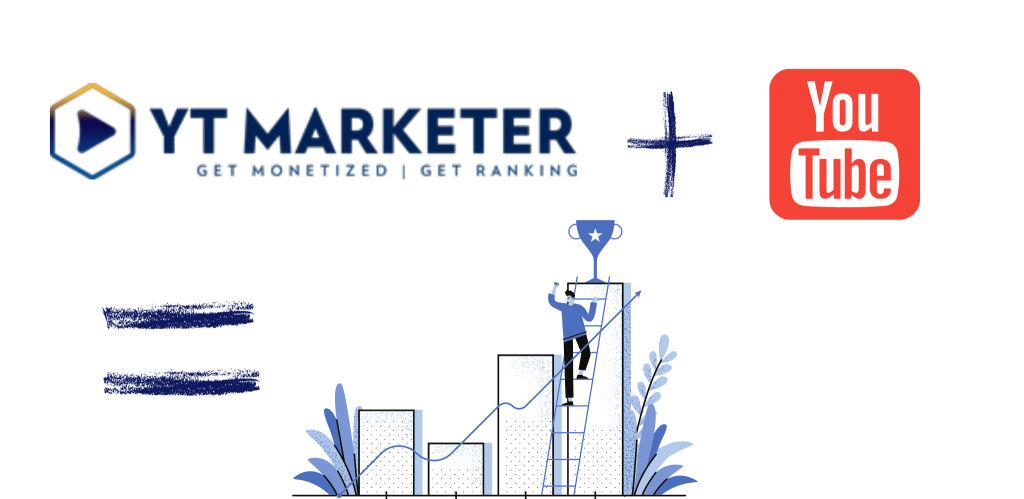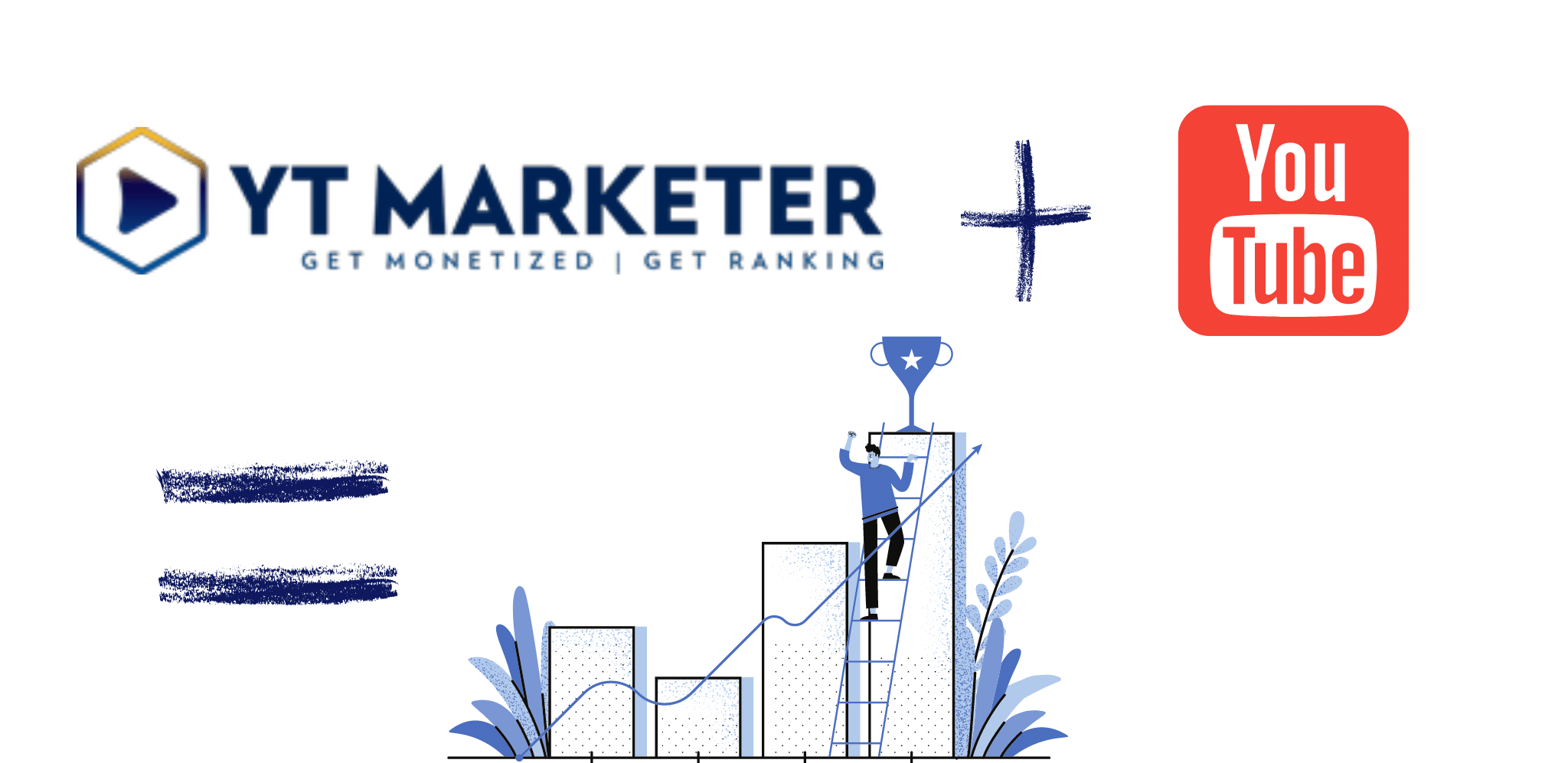 ---
Word Of Mouth Advertising Is Still King!
And videos are like long standing pillars, that can produce passive income for you for years to come..The more videos you do, the more potential passive income you will make.
Become An Influencer
If your viewers trust you to provide authentic content and commentary, you could become a trusted influencer through video marketing.
A video influencer is a social media personality who has built a following by creating and sharing videos. Video influencers are often considered to be trendsetters and opinion-leaders within their communities.
Their followers trust their recommendations and look to them for guidance on what to watch, listen to, and buy.
While anyone can be a video influencer, those with the largest followings are typically those who produce high-quality content that is entertaining, informative, or both.
Many well known brands are now partnering with video influencers in order to reach a wider audience.
Whether you're a fan of them or not, there's no denying that video influencers have taken over and make money with social media.
You simply use a few seconds of your videos to share unique links and promo codes that will give you credit for every sale you drive.
Partner & Creator Programs
Many of the top video platforms have what is called 'partner programs or creator programs'. You must meet certain eligibility requirements to partake in them. Each one of these platforms requirements are different in order for you to earn money.
Typically the way it is done, is once you reach the eligibility requirements, these platforms put advertising spots in your video content and you are paid by the number of views you generate on these ads through your videos.
You do not earn much per view, but as your audience builds up and you start getting a lot more views per video you do, the money will really start to add up.
There are even many who earn millions of dollars per year by being a partner or creator on these platforms.
So you build your audience up, and once you meet the requirements, you can start earning passive income through this method.
Top Video Platforms That Pay Creators Or Partners
YouTube
What is the YouTube Partner Program?
The YouTube Partner Program (YPP) gives creators greater access to YouTube resources and monetization features. It also allows revenue sharing from ads being served on your content.
Minimum eligibility requirements to join
Follow all the YouTube channel monetization policies.

The YouTube channel monetization policies are a collection of policies that allow you to monetize on YouTube. As a YouTube partner, your agreements, including the YouTube channel monetization policies require compliance with these monetization policies to potentially earn money on YouTube.

Live in a country/region where the YouTube Partner Program is available.
Have no active Community Guidelines strikes on your channel.
Have more than 4,000 valid public watch hours in the last 12 months.
Have more than 1,000 subscribers.
Have a linked AdSense account.
You can make money with YouTube multiple different ways and in conjunction with one another.
TikTok
What is TikTok Creator Fund?
TikTok Creator Fund rewards creators for doing what they do best — making incredible TikTok videos. It's TikTok's way of celebrating and supporting creators for their dedication, ingenuity, and spirit.

Who is eligible?
To participate in TikTok Creator Fund, you must meet certain eligibility requirements. For example, users must be 18 years or older, be a legal resident of one of the 50 states, District of Columbia, or the territories and possessions, of the United States, meet a minimum following threshold of 10K authentic followers, have accrued at least 100K authentic video views in the last 30 days, and post original videos in line with our Community Guidelines.
See the TikTok Creator Fund Terms for additional details.
Note: The TikTok Creator Fund is currently available to creators in the U.S., UK, Germany, Italy, France, and Spain.
Instagram
Instagram offer features and products that help creators and publishers earn money from their content. This content has to follow certain rules.
They work a little differently than TikTok or YouTube.
All content on Instagram must comply with their Terms and Community Guidelines.
You must develop an established presence
Creators and publishers must have an authentic, established presence on Instagram. This also includes maintaining a sufficient follower base, it is suggested to be around 10,000 followers.
Facebook Reels
Content creators can now make money from Facebook reels.
Meta is investing big in Facebook Reels, the social media company's TikTok-like short-form video feature.
Eligible content creators can now embed ads in their Reels or take on monetized challenges to earn money, and viewers have the new option to tip their favorite artists on the app.
Content creators with more than 10,000 followers, at least five videos, and 600,000 minutes of viewership in the past 60 days are eligible to embed ads in their Reels.
These new advertising options are currently available in the U.S., Canada, Mexico, and 50 other countries. According to TechCrunch, the revenue for overlay ads will be split: 55% to content creators and 45% to Facebook.
Facebook bonus program
Meta tested numerous ways for creators to monetize their projects, including the Reels Play bonus program, which pays a "bonus" to anyone whose Reels get at least 1,000 views over a 30-day period.
The Reels Play bonus program pays creators up to $35,000 per month, but it's an invite-only feature.
---

---
4 Tips To Make Passive Income With Your Video Marketing
Here are 4 simple tips for getting started with video marketing if you are looking to make passive income online.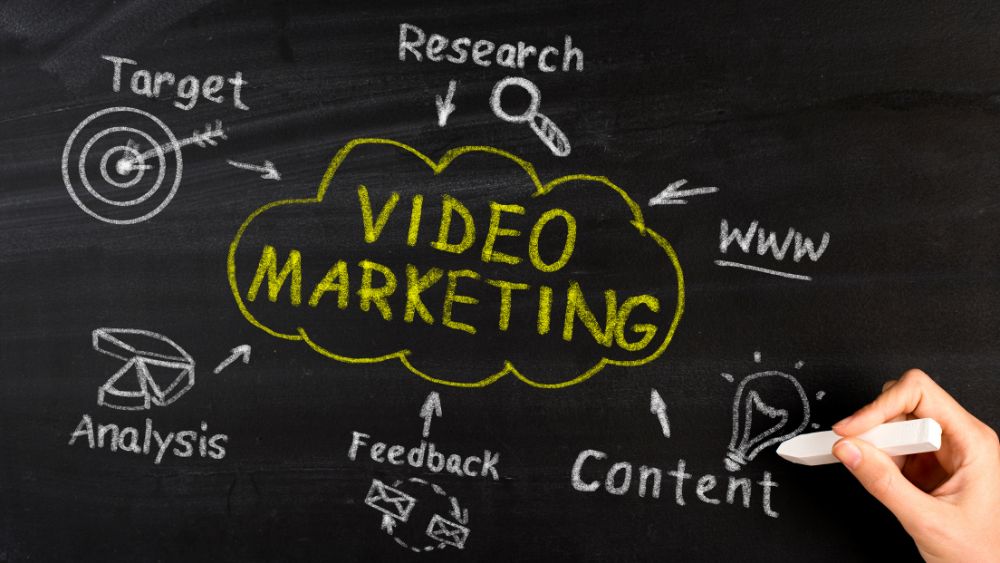 1. Find Your Voice And Vision
Tell compelling stories with great visuals and narratives.
Chances are, if you're being honest and are putting yourself out there consistently, your ideal audience is going to find your content and start watching your marketing videos.
So attract the audience you want with honest and passionate content instead of mindless videos that pander for views.
Subtly show why they should support a product, don't just tell them.
Brainstorm exciting ways to review or engage with new products that will make you stand out to your target audience.
2. Keep It Short And Sweet
You only have a few minutes of the average viewer's attention before they move on to the next piece of content.
Because of this, it's crucial to put the time and energy into producing great video content that stands out from the crowd.
Make your intro's count!
Edit: There are many video automation tools that can help you streamline your processes.
Your friends and family won't even waste their time watching if you don't give the effort to make it worth their while.
You are now competing with millions of media companies around the world, so keep your video, audio, editing, writing and performance up to par and watch your online presence skyrocket beyond your wildest dreams and build your wealth!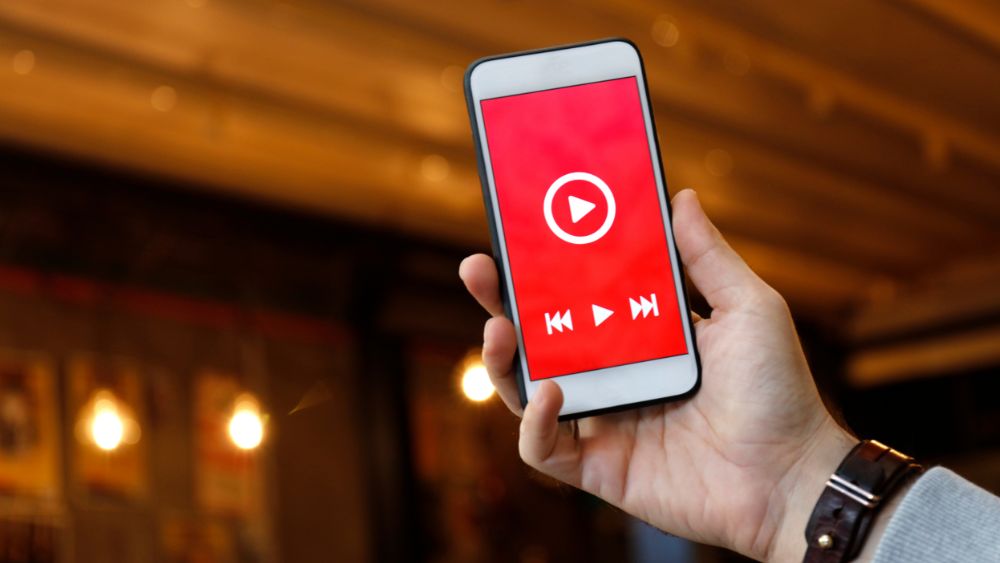 3. Tags Are It!
Always use tags, create memes, and maximize your SEO impact by putting as much information as possible into your video's metadata.
This will help you show up on Google and video platforms search results, which will direct new traffic to your content and generate more clicks and views for the products you are marketing.
Learn to rank your videos.
4. Know Your Audience
Pay attention to what your audience likes and what they respond to.
Experiment with new calls-to-action if they aren't converting like they used to.
Apply feedback and seek out constructive criticism from your most dedicated viewers. Respond to their comments and show that you take their viewership seriously.
Prove it with your actions by only marketing products you truly support and endorse.
As soon as you lose your authenticity in the eyes of the audience, your power as an influencer is lost.
On another note: Make sure and use good video creation software like Invideo, professionalism is a must.
---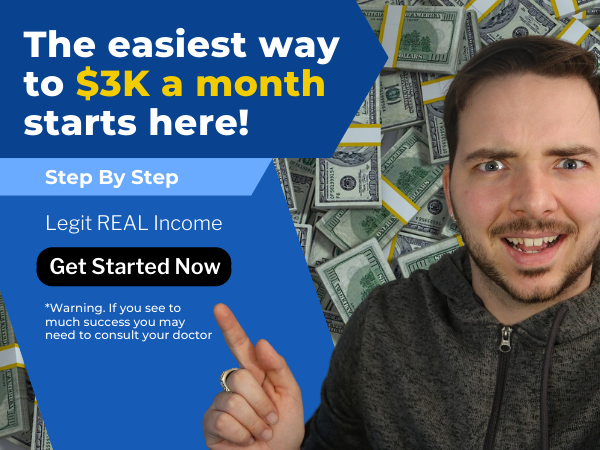 ---
Are You Ready To Start Making Passive Income From Video Marketing?
Take your video marketing to the next level when you use our guidance and tips from this article.
We really hope you found this content insightful, and that it inspires you in taking action and getting started with your video marketing.
The new digital age we live in has opened the doors for countless ways to make money online, and video marketing is one of the best for producing passive income.
For even more ways to earn, read how to make money on the road.
If you have any questions, don't hesitate to post them in the comments section below or just say hello.
Sincerely,
Your Friends And Partners
Richard And John Weberg