4 Ways To Start An Online Business Without A Lot Of Money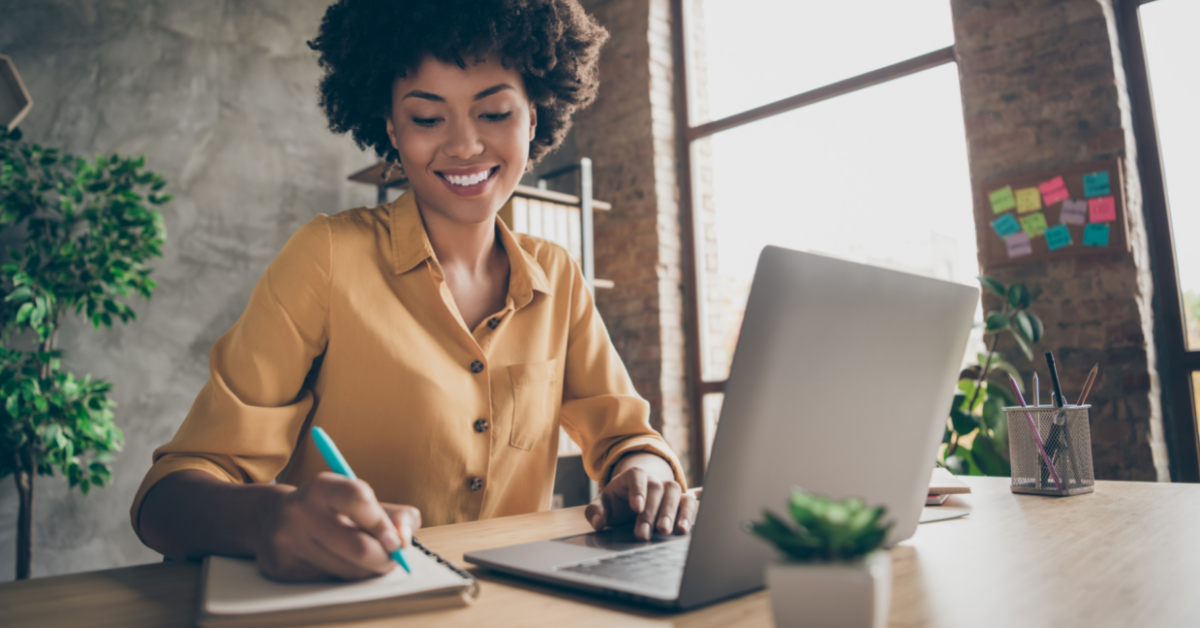 It's no secret that it takes money to make money. But the Internet removes many of the high cost associated with starting a traditional brick and mortar offline business.
The new digital online world makes it possible for virtually anyone to start an online business without a lot of money.
When we say the Internet has lowered a lot of barriers to entry that kept entrepreneurs of the past on the sidelines, that includes the property costs and human capital usually associated with starting a traditional offline business idea.
Instead of paying $4000 a month to rent retail space in your local mall, one can purchase web hosting online for 20 bucks a month, there is a huge difference..
When you add the scalability that the Internet makes possible, the sky's the limit!
In this article we will share with you 4 ways to start an online business without a lot of money.

1. Affiliate Marketing
If you have no experience marketing online and have never made any sales, you should consider affiliate marketing.
Affiliate marketing is one of the best and most lucrative ways to get started earning online, and one of the simplest ways.
---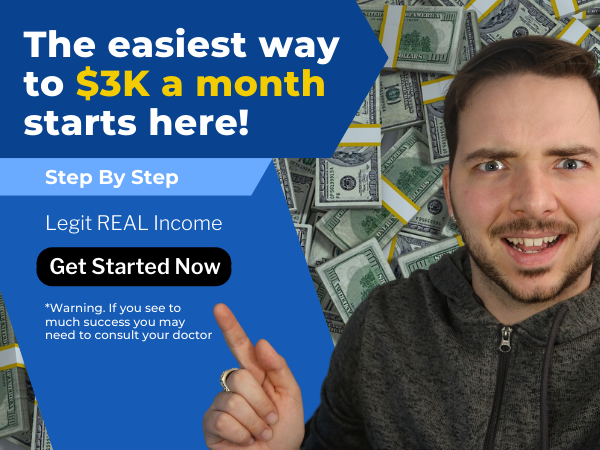 ---
What is affiliate marketing?
Affiliate marketing is where you sell other businesses products and services through the use of specialized links.
When joining a businesses affiliate program you will gain access to additional marketing material as well as these specially coded links.
You will get paid a commission every time you refer a sale through one of your links.
How do I join a businesses affiliate program?
Almost all companies online have affiliate programs attached to their business.
In most cases you can usually find a link to join their affiliate program in the footer or header on their website.
Example: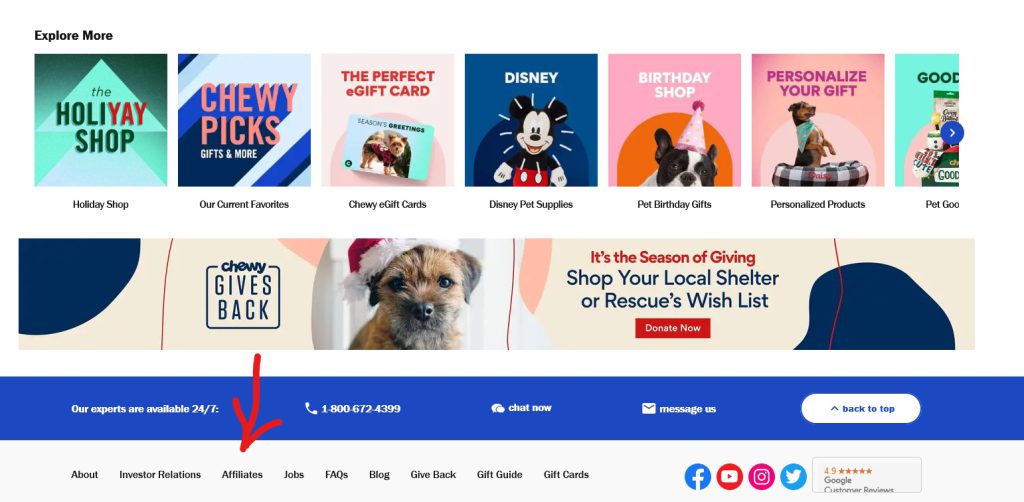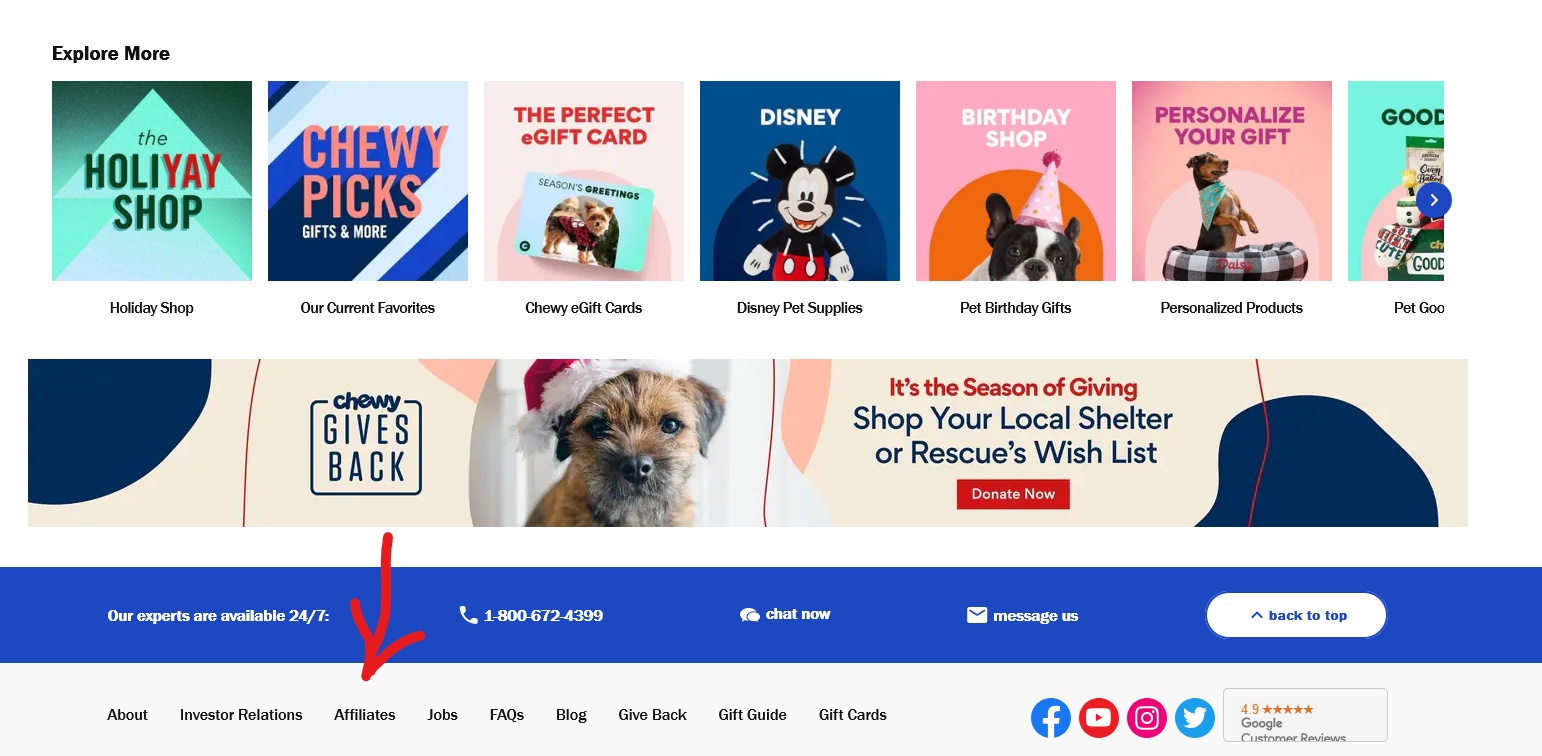 Sometimes you may need to do a manual search in your web browser for a businesses affiliate program, because they do not link to it directly on their site, like in the case of Walmart.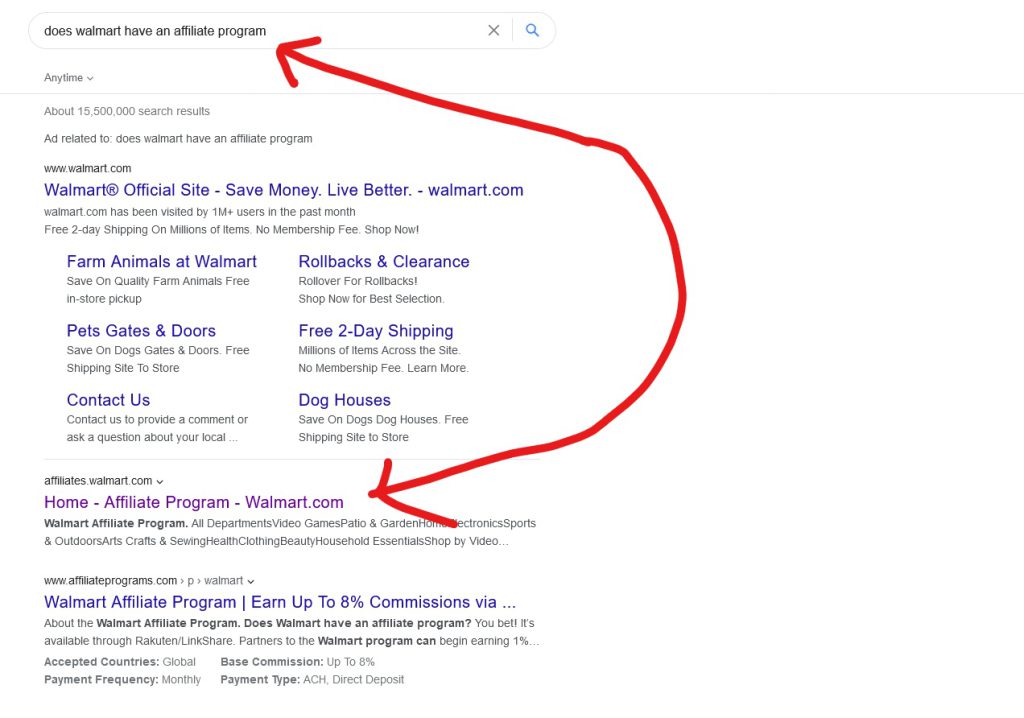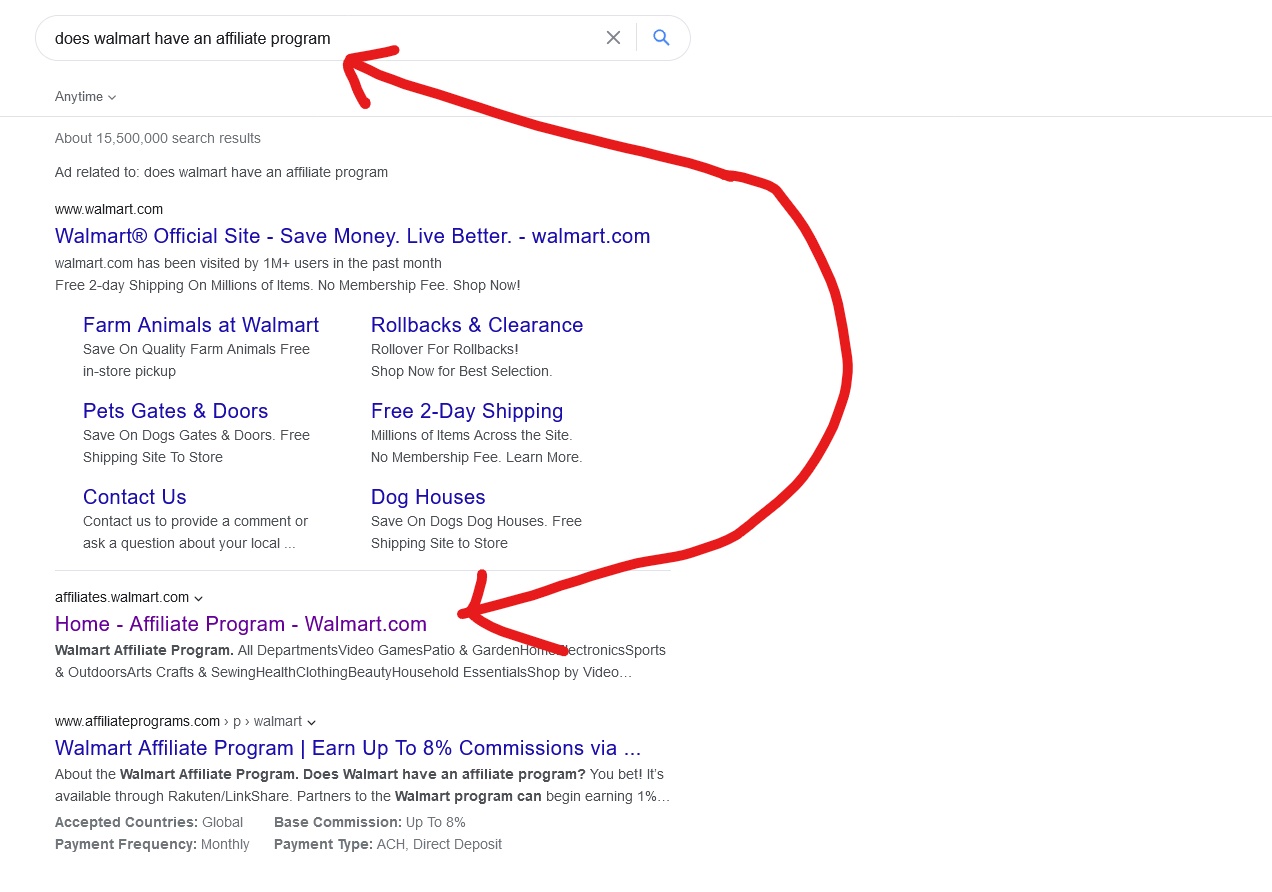 How much money can I earn from affiliate marketing?
Every affiliate program online pays different commission percentages per sale, some pay as high as 75% others as low as 5%, all depending on the company.
The sky's the limit to how much money you will earn, some affiliate marketers earn a lot, some earn very little, all depends upon how much time and effort you put into it.
There are affiliate marketers who earn millions of dollars a year.
How much you make will be dependent upon how serious you treat it as a business. If you treat it like a hobby, you will get paid like a hobby.
Remember you have no boss, no one can force you to do the work, only you can. Some people do not do well in this situation. There are several pros and cons of working from home.
Two Types Of Affiliate Programs You Can Join
1. Free to join
2. You have to pay to join
You basically have two types of affiliate programs, ones that are free to join and ones that you pay to join and the best paying and highest converting affiliate programs are not always the free to join ones.
It all depends on your skill level and digital marketing knowledge.
As many free to join affiliate programs do not necessarily teach you how to market online successfully, where is most ones that you pay to join do.
---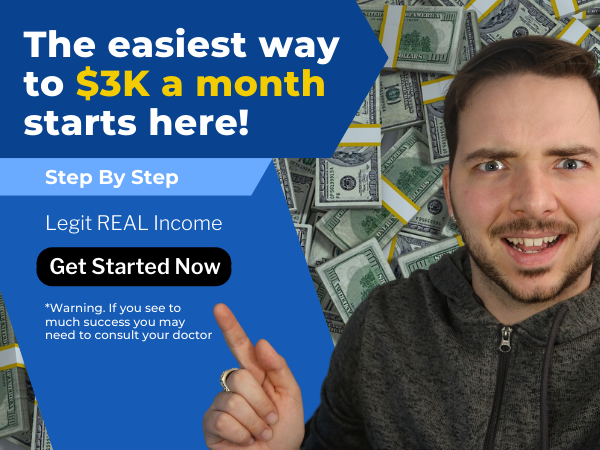 ---
How to earn money with affiliate marketing
You will earn money by promoting your affiliate links, by driving people (targeted traffic) to your links.
The more traffic you have coming to your links, the more potential people who will buy, and make you commissions.
There are many ways one can go about doing this, such as sharing your links through Facebook marketing, YouTube, Email Marketing, Blogging, Pinterest, Classified ads, etc.
How much does affiliate marketing cost to do?
You should be able to get started properly doing affiliate marketing for about $500 or less.
Most of your expenses in getting started will be in either setting up an email marketing system if you go that route or in creating your own website/blog.
Next, other cost along the way will be determined if you purchase traffic to send to the offers you have selected to promote, or if you try and go the free traffic route, with like using Social media, blogging, YouTube marketing and such.
2. DropShipping
Drop shipping is a business operation that allows people to sell products without ever having to store or ship them.
There are many wholesale suppliers to choose from that can provide you with all of the products you will ever need. With drop-shipping you get to set the prices for items you wish to sell.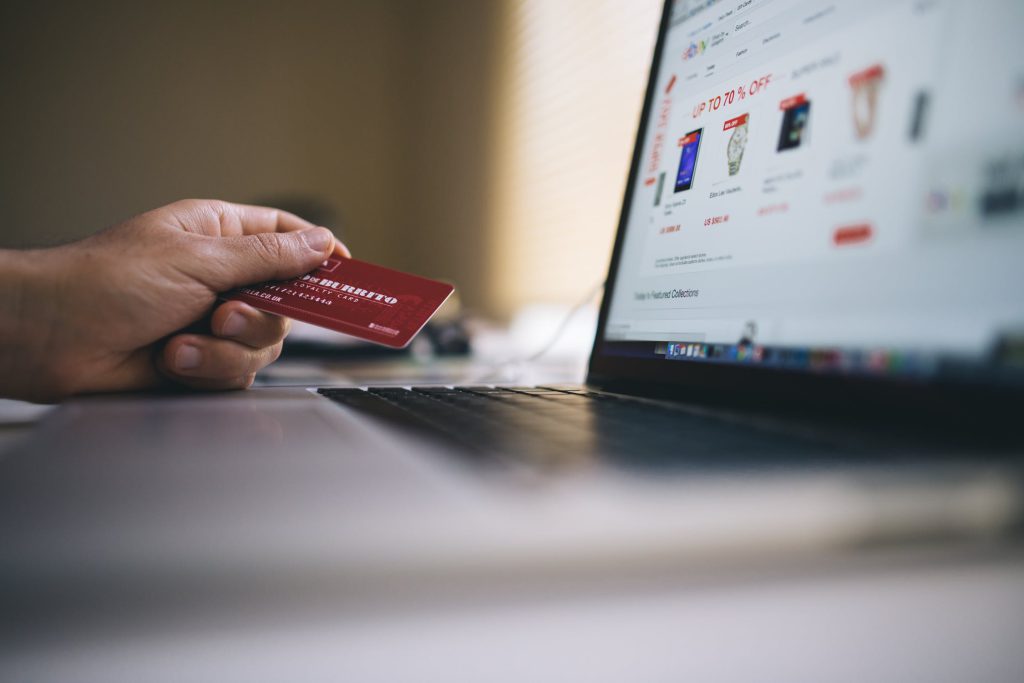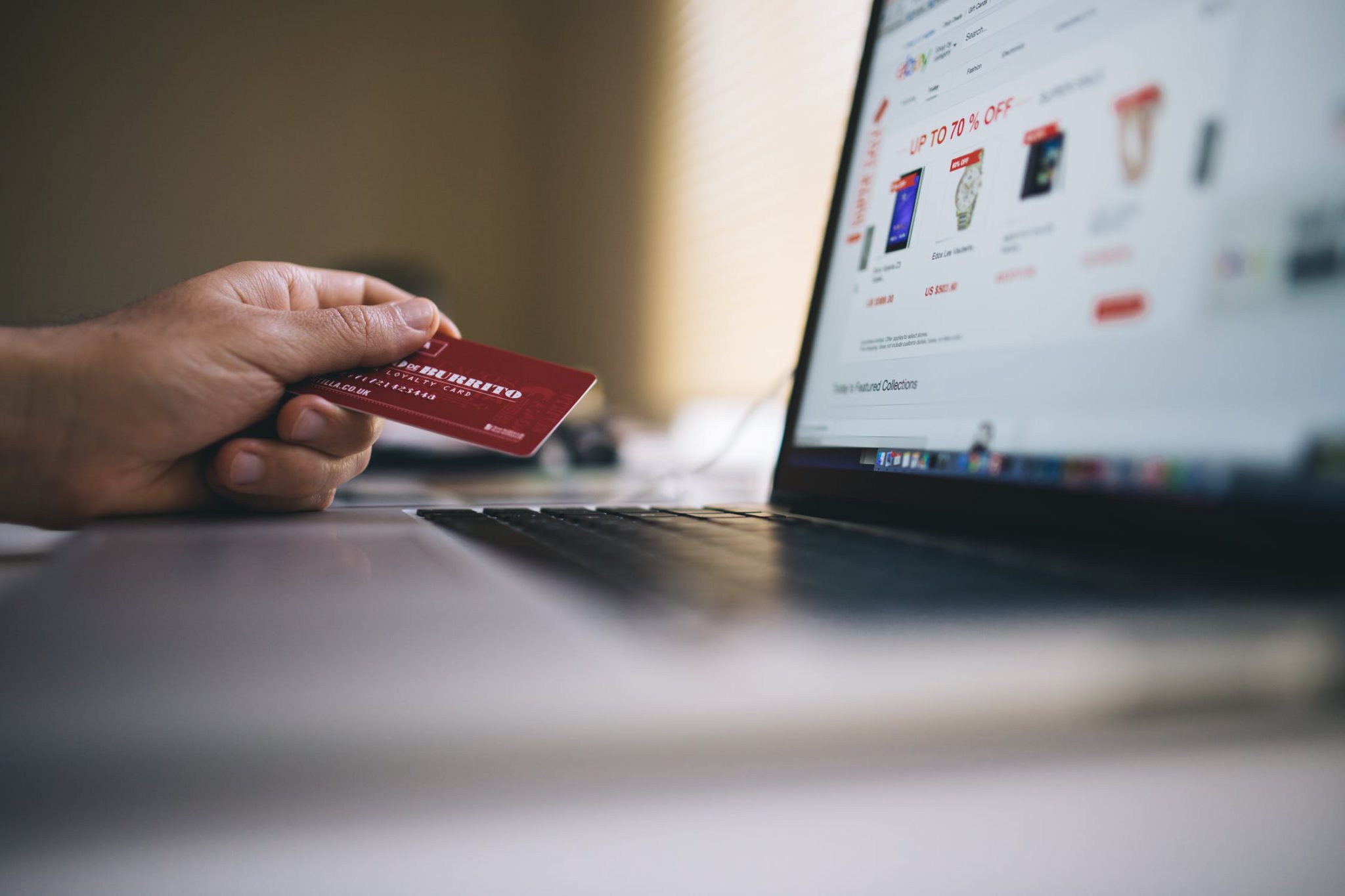 Whether it's home decor or unique merchandise, you can get almost any product you like drop shipped to a customer.
You don't have to front load yourself with inventory and risk not selling it all.
And you don't even have to stress about the overhead costs that come with packing and shipping out orders because the suppliers do that for you.
How does dropshipping work?
The biggest challenge in dropshipping is finding quality suppliers that provide you with great wholesale prices. Once you have your suppliers nailed down, you need a website/store and or platform to list your products on you are wishing to sell.
This can be done through a combination of having your own website/store and or using platforms like Ebay, Pinterest, Amazon, Auction sites, Etsy, etc, to list your products on.
---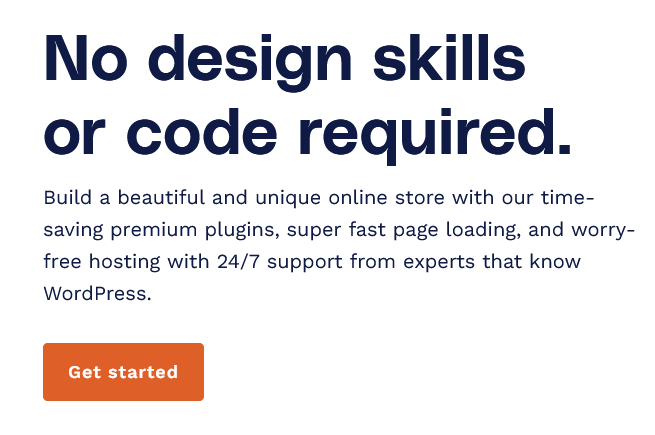 ---
It truly is a similar model to affiliate marketing, except with drop shipping you set the prices and collect the money directly upfront.
You pay the supplier for the product only after the customer has paid and made their order.
You keep the difference between your set price and what it cost you for the product.
What do I need to start a dropshipping business?
1. First you need quality wholesale suppliers.
2. You should create an online store. (Today's hosting providers make this easy to do)
3. You will need to drive visitors to your store and product links (Social media is great for this)
This is not as difficult as it might sound if you have never done much marketing online, but many people have started the same way, and just did it one step at a time.
It is how you learn to do anything.
How much money can I earn from dropshipping?
There is no limit to how much money you can earn, some will earn a lot, some will earn very little, all depends upon how much time and effort you put into it.
This is the wonderful thing about the internet, you can reach way more potential customers than a traditional offline business, because you are not limited by location, you have the world at your finger tips!
How much does it cost to start dropshipping?
Starting a drop shipping business is very inexpensive to get started with. Your main cost would be web hosting – your store. Quality web hosting will cost you around $20 bucks a month, and registering a domain name is about $15.00 yearly.
You may need to pay a monthly fee for your suppliers as well, or yearly fee depending on the route you go.
There are several options out there and not expensive.
Then again, other cost could include paid traffic, or going the free route in using blogging or social media, as they are great ways to promote physical products.
You also will have very small miscellaneous expenses with any business you start online.
Having $500 set a side to get started should suffice.
To learn more about drop shipping get the free Salehoo Dropshipping guide.
3. Sell Your Skills As A Freelancer
With the new digital world we live in, we are moving full steam a head into a creator economy, and there is a huge demand for done for you services.
Many entrepreneurs and businesses are seeking out freelancers to do work for them, and will pay handsomely for your services.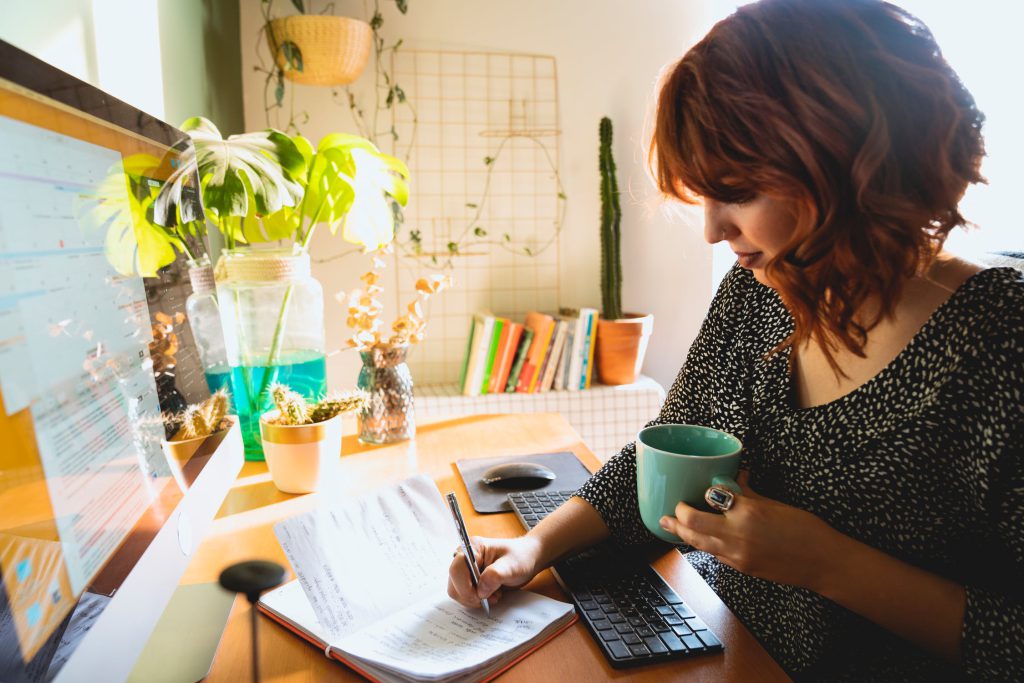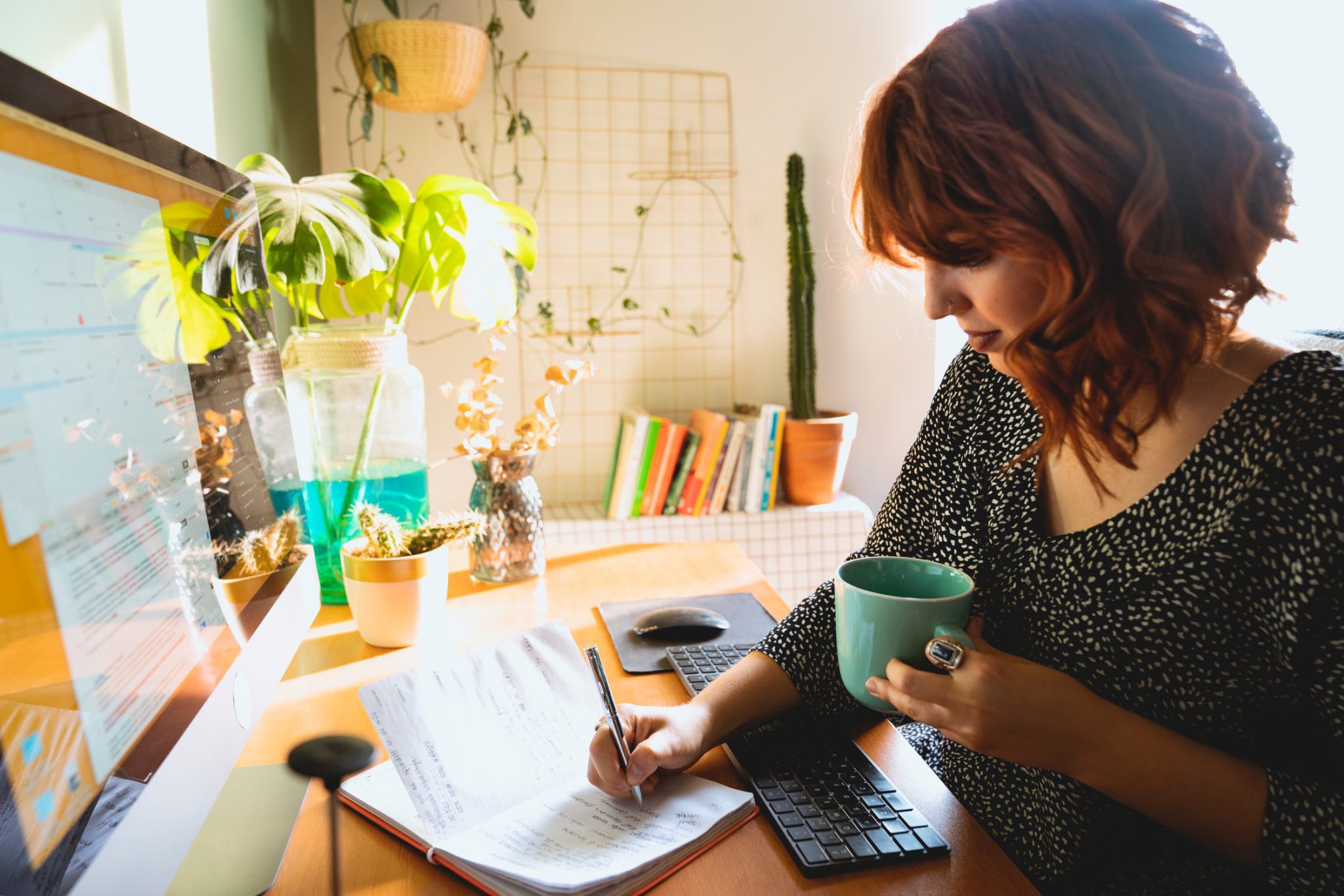 Do you have a skill set that you can sell for profit online?
Such as:
Software developer
Writer
Video & Animation creation
Photography
Digital marketer
Web/mobile developer
Graphic designer
Website design
Programming & Tech
Music & Audio
Art -NFT
ETC
How do I get started as a Freelancer?
There are many platforms online such as Fiverr, Legiit, and Upwork where you can join and list your skills and sell for profit, as they already have a huge web presence online and attract ready and willing buyers to their platforms.
You do not have to pay to list your services for sale, these platforms take a small percentage of every job you complete.
How much money can I earn being a Freelancer?
Being a Freelancer is a bit different than doing dropshipping or affiliate marketing, as you are using your time to complete task or jobs.
So how much you earn will be a bit determined on how fast you can work and complete these jobs and how much you are charging.
Dropshipping and affiliate marketing are much easier to scale to larger earnings without as much work, because they are based more on how many visitors you can get to your offers or product links.
And there are ways online to exponentially increase the amount of visitors, where you can not really exponentially increase the amount of time you have with performing a skill set to complete a job.
So in choosing one of these 4 ways to start an online business without a lot of money, will really depend on your goals and how much money you would eventually like to earn.
Affiliate marketing and drop shipping can build a lot more passive income over time, the better you get at it.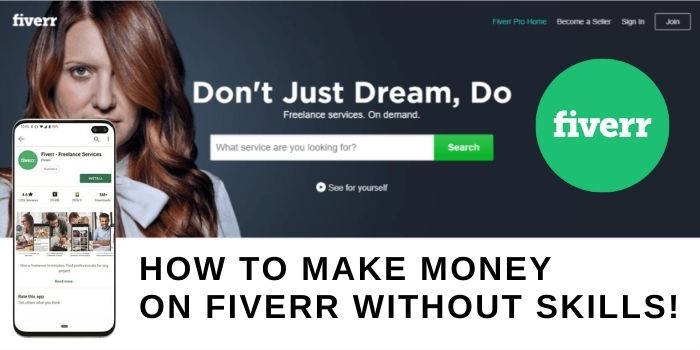 How much does it cost to become a Freelancer?
Your basic cost are in the equipment and materials it takes for you to perform your skills, so you may already have these items.
Also you can promote yourself and your services through your own website if you wish as well.
Domain registration and web hosting are very minimal expenses, $15.00 a year for domain registration and about $20 bucks monthly for quality web hosting.
4. Start A Blog
Do you love to write or do research? Blogging can be a great way to start an online business without a lot of money.
Almost every time you do a search online in your favorite web browser, the search results that show up is someone's blog post.
Even if you do not think you are that great at writing, this is a skill that can be learned. We have been writing content online for years, and even now we continually get better at it.
Many people have created a very successful side hustle online through blogging. You are reading this article right now on our blog, we have several of them.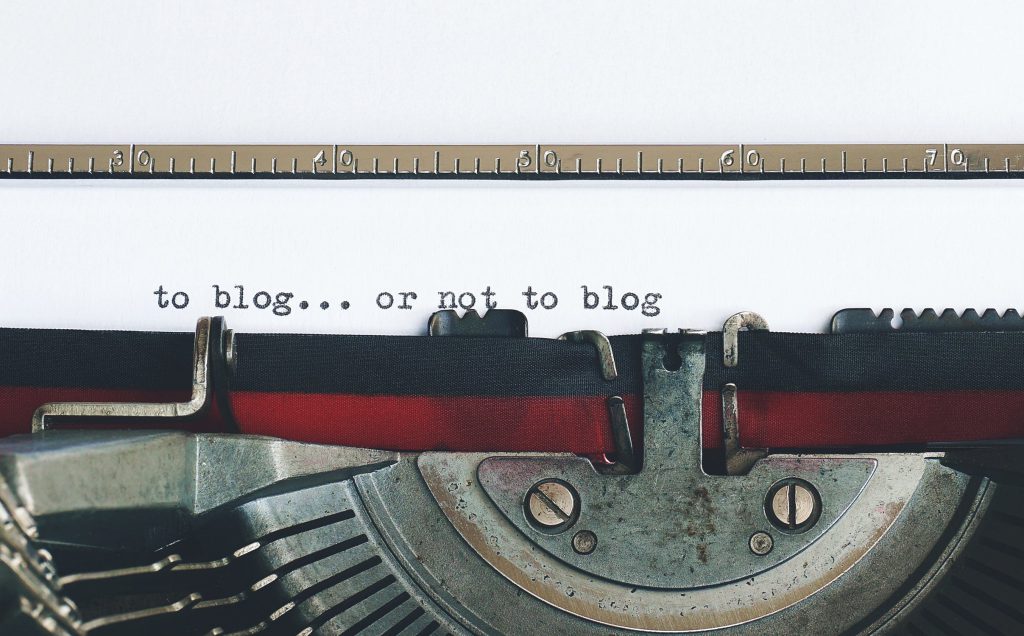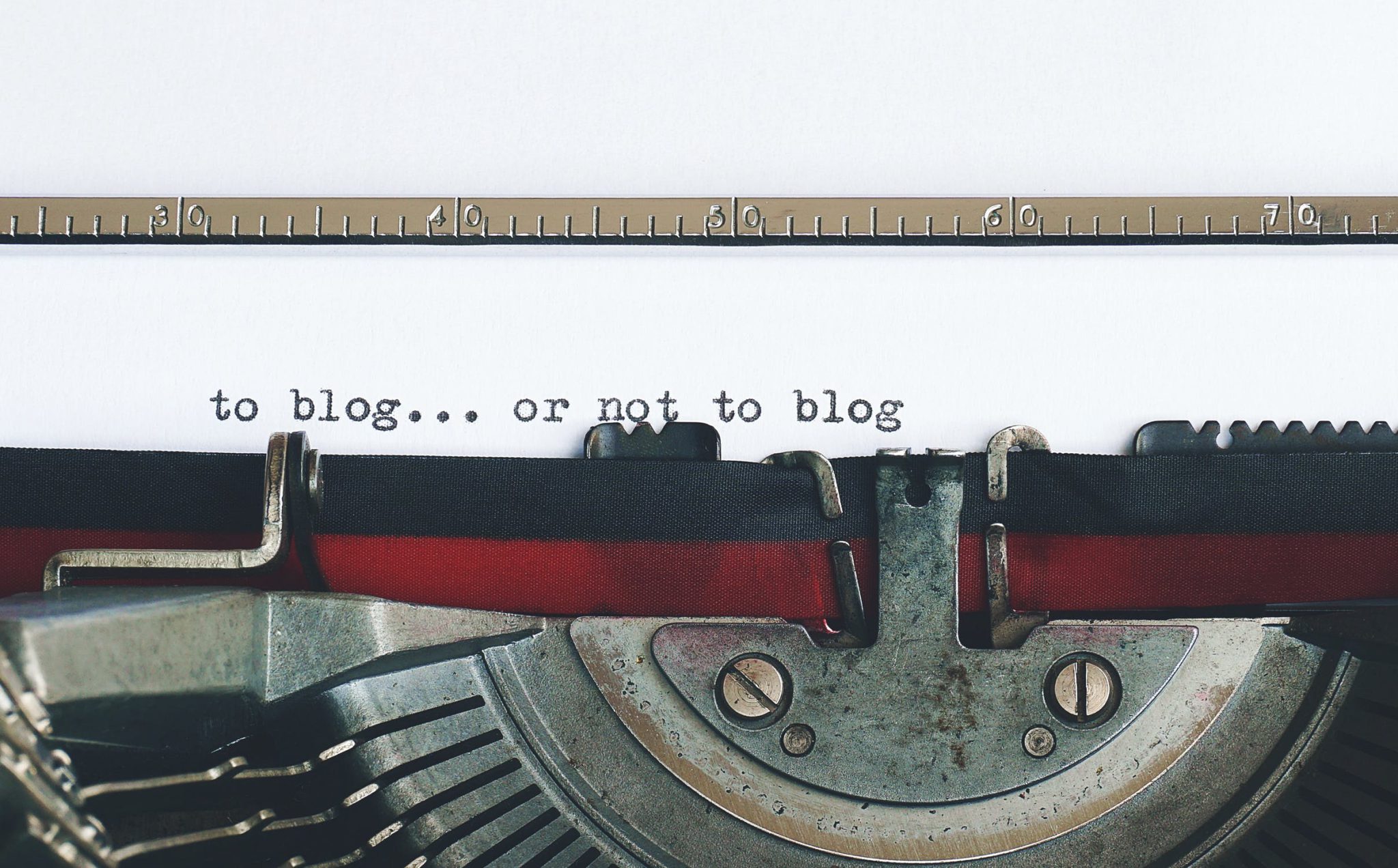 How do I make money blogging?
You write really good content on a well thought out topics, and then you monetize your content with ads, or with affiliate links to products and services that make sense for each article you write and publish.
Ad Networks
There are many ad networks you can join for free such as Google Adsense, Infolinks, and AdSterra.
These ad networks will provide you with easy to add code, you would then place throughout your content. Once you publish a new post, your article would show up with ads embedded throughout it.
You would get paid by the clicks you deliver. The more your blog grows in popularity the more clicks on these ads you will be able to deliver.
The whole idea is to write really great quality articles that get indexed in the search engines, and as you write more articles, your blog traffic and readership will grow. And so should your income.
Affiliate Marketing
If you monetize your blog post using products and services that you became an affiliate for, you would then get paid by the sales you deliver to each product or service you are an affiliate for.
You would link words or images within your content using your affiliate product links.
It will take time to grow your blog visitors and gain popularity, but well worth it. This is a fabulous way when done right to create passive income. Some evergreen articles can get visitors from the search engines for years and years.
You can also share your articles throughout social media sites you are part of to get even more traffic and build your audience faster.
In fact this article of ours you are reading now, you got here basically one of three ways – our email marketing, from the search engines or through us posting on our own social media channels.
Blogging can be very fun and rewarding, especially if you enjoy writing and learning.
How much money can I make from blogging?
So the more people your blog reaches, the more potential money you can obviously make. The more time you put into creating and sharing quality content, the bigger your traffic and blog readership will become.
This is why we love blogging so much – it is like building compound interest when done right.
Again, the sky is the limit, there are bloggers who make millions, and there are bloggers who make hardly anything, it is all up to you on how much time, effort and resources you put into it.
There is no set amount of money, your not getting paid by the hour, this is not a job, it is a business, so treat it as such and grow it to your wildest fantasies..
This is the beauty of the internet.
---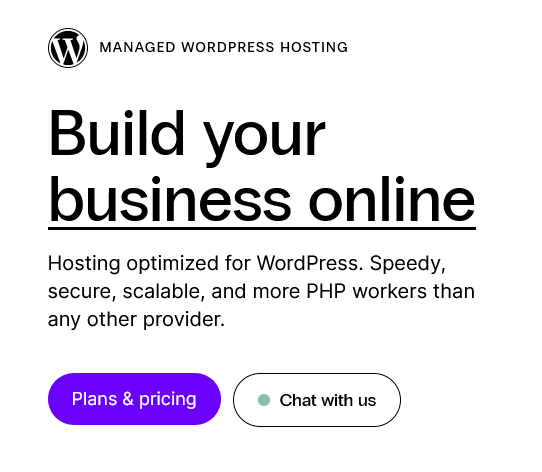 ---
How much does it cost to start a blog?
Domain registration cost about 15 bucks yearly and quality managed WordPress hosting cost about $20 a month.
There are other tools along the way that will help you do things easier and better, but not needed immediately to get started.
You can always expect very small miscellaneous expenses when starting any type of business online.
If you read anywhere online or if anyone tells you that you can start an online business with NO money, do not believe it.
There is always some kind of expense to starting a business either online or off.
The internet has just made it so much easier and less costly for anyone wishing to. We listed in this article for you 4 of the absolute best ways to start an online business without a lot of money.
Starting a business these days is much easier than what it used to be. But if you really think your ready to make more money and start an online business, consider getting help from us here at EMoneyPeeps.
There is no better time than now to start an online business, the new digital age is upon us and growing by leaps and bounds, it is the perfect time to capitalize on the opportunities available to you.
So do not delay, get started now and go after your dreams and goals..
Please leave us a comment below if you ever have any questions or need help in anyway, or just say hi.
Have a fantastic day!
Sincerely,
Your Friends And Partners
Richard And John Weberg