YouTube is the second most popular social media website in the world, with over 2.3 billion active users globally and hundreds of thousands of videos uploaded every day.
The video sharing platform is an essential part of the modern Internet, which is why Google's $1.65 billion acquisition of the brand in 2006 is widely considered one of the best business acquisitions in recent history.
Websites and social media are embedded with millions of YouTube links every day, and there are people who have become rich and famous with the support of the YouTube community.
But did you know you can make passive income using YouTube?
Right, let's teach you How to Make Money on YouTube with Affiliate Marketing
Here's how to make money with YouTube marketing!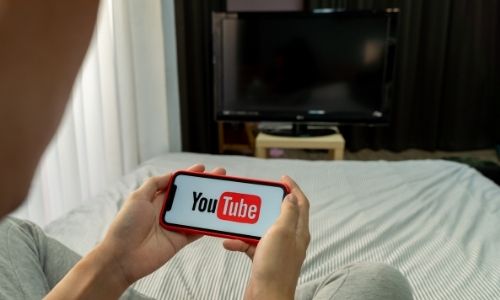 What Is YouTube Marketing?
YouTube marketing is the process of creating videos and sharing them on YouTube, and then monetizing those videos in one way or another. Throughout this article we will explain to you the different ways on how to make money with YouTube marketing.
The amount of ways to market on YouTube are endless. Because millennials prefer watching Internet video 2.5 times more than traditional television, the opportunities to reach viewers with YouTube marketing are much better than the TV advertising of past generations.
Over 1 billion hours of video content are watched everyday on YouTube. With the introduction of smart TV's and Roku type devices, anyone can now stream YouTube videos directly on their TV'S.
Not to mention YouTube's app is pretty much installed on every mobile phone, people are basically carrying around in their pocket access to watch YouTube videos, anywhere and everywhere!
This is your chance to stop just consuming content and start producing content that can pay you real money!
7 YouTube Marketing Strategies
1. YouTube Partnership Program
YouTube will pay you! So take advantage of YouTube's robust advertising network by simply creating videos and uploading them to your YouTube Channel.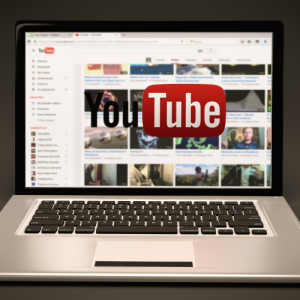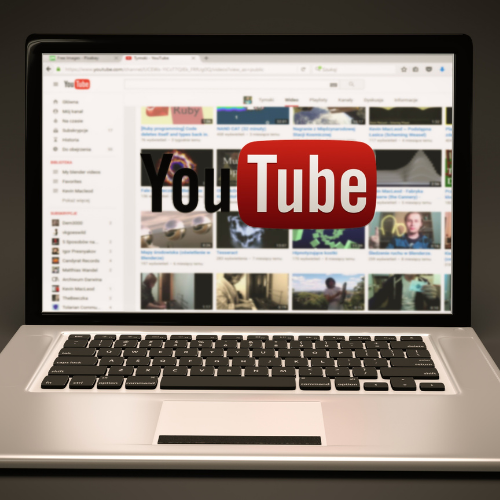 If you are shy, you do not even need to put your face on camera, just do "How to Videos." I took apart my washer and dryer to change out some parts, and put them back together again, all by watching YouTube videos.
So what are you good at? Are you entertaining and like being in the limelight? Are you a mechanic and can show people how to fix their vehicles? Are you a singer or play musical instruments?
My point is, there is something that you can do, and people will want to watch you do it. I guarantee it..I have seen some pretty whacked out videos that have had millions of views, and I am sure you have as well.
The key is to not be afraid, because you can make some passive income doing it.
The more your videos get watched, the more money you will earn. There are whole courses dedicated and centered around YouTube and how to make money with it.
Requirements for participating in YouTube's partner program
Minimum eligibility requirements to join:
Follow all the YouTube channel monetization policies.
The YouTube channel monetization policies are a collection of policies that allow you to monetize on YouTube. As a YouTube partner, your agreement including the YouTube partner program policies require compliance with these monetization policies to potentially earn money on YouTube.
Live in a country/region where the YouTube Partner Program is available.
Have no active Community Guidelines strikes on your channel.
Have more than 4,000 valid public watch hours in the last 12 months.
Have more than 1,000 subscribers.
Have a linked AdSense account.
Now, if you have no idea on where to start, take this course as it will show you how to meet these guidelines and get fully approved for ad monetization in less than 30 days!
This is the best YouTube course you will ever find, taught by a 7-figure YouTube marketer. This course will walk you through step by step.
1. You will learn how to create a YouTube channel from scratch.
2. Uploading the videos
3. Optimizing your videos
4. Getting watch time and subscribers
5. How to submit for monetization and partner approval.
6. Other ways to make additional money with your videos.
7. How to have your videos outsourced & created for you.
8. You will watch and learn "over-the-shoulder" style so you don't miss a single step.
As your video library grows, the value will compound over time and you will enjoy passive income.
This is how people make money while they are sleeping or on the beach.
Thousands of people are already doing it, and so can you!
This is the first goal with marketing on YouTube to make money that you should strive for, is being approved for YouTube's partner program, as it can open doors for more YouTube marketing and money making strategies described below.
2. Affiliate Marketing
Create multiple streams of passive income while producing video content with affiliate marketing. Offer reviews and deals to your audience via exclusive links and promo codes and get paid for every sale you help make.
Every Video you upload to YouTube allows you to put a title and description, and in the description is where you can add your affiliate links for different programs and services you are wanting to make money from.
The YouTube course I mentioned above will also show you how to do this.
Using YouTube and affiliate marketing can be very powerful, and bring your earnings to another level. Read Also: How to make money with affiliate marketing
3. Merchandise Sales
Use a drop-shipper or produce your own unique merchandise and let your YouTube subscribers and fans help market your brand in their everyday lives.
There are always hot products you can promote as well, and using a dropshipper is a great way to find those products and make some big sales.
4. Sponsored Content
Sell brands on integrated promotions that highlight their products and services naturally while providing valuable content to your viewers. A brand can sponsor a segment, episode, or event in exchange for top billing as a sponsor.
It's important to know your audience demographics to identify the right partners and rates for sponsored content through your videos.
5. Crowdfunding
Go directly to your listeners and ask them to support your content. Many people waste hundreds of dollars on cable or streaming apps but spend more time per week consuming free content on YouTube.
If you build a loyal fan-base, they could help you retire from your 9-to-5 early in exchange for providing them with more of the content they love.
6. License Your Intellectual Property
Protect the value of your ideas and content by investing in trademarks, copyrights, and patents. These will prevent other companies from exploiting or damaging your brand without your permission.
If you do choose to license out permissions to use your IP, you can collect consistent royalty payments or large lump sums for the rights to stream your media.
7. Many More Ways
Any marketing strategies that leverages a YouTube audience to drive sales could probably be considered YouTube marketing. Maybe you can think of the next great YouTube marketing plan that satisfies both you and your customers.
YouTube has also created some other ways to help creators make more money, you can learn more here.
How Much Money Can You Make on YouTube with Affiliate Marketing?
Well it depends.
There are YouTube marketers who make millions, and then there are one's who make hardly anything at all. It is always in what you put into it, some people work hard, some people take the time to learn the best strategies, others do not.
Nobody can force you to do the work.
How to Make Money on YouTube with Affiliate Marketing: Final Verdict!
You could take a course to become an expert in YouTube marketing and start making passive income.
While it can seem intimidating at first, YouTube marketing can actually be approached in a very direct and simple manner.
Taking the time to learn the right strategies first, on how to make money with YouTube marketing, will massively speed up your success rate.
Would you like to build a web presence online, click HERE to get a glimpse of what we here at EmoneyPeeps can do for you.
Please leave us a comment below if you ever have any questions or need help in anyway, or just say hi 🙂
Have a fantastic day!
Sincerely,
Your Friends And Partners
Richard And John Weberg