21 Ways To Generate Passive Income & Make Reliable Money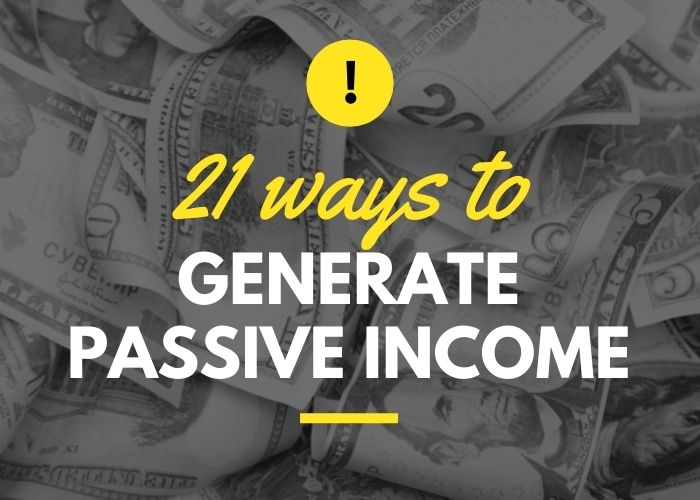 Generating passive income is a great way to earn money without having to do as much time consuming work. While there are many ways to generate passive income, some methods require more up-front investment than others.
If you don't have the funds to invest in these methods, don't worry – there are still plenty of ways to generate passive income without a lot of money.
We are eMoneyPeeps, and it's our mission to help you get passive income so you can live the life you have always dreamed of!
Let's take a look at some of the best ways to generate passive income online and offline.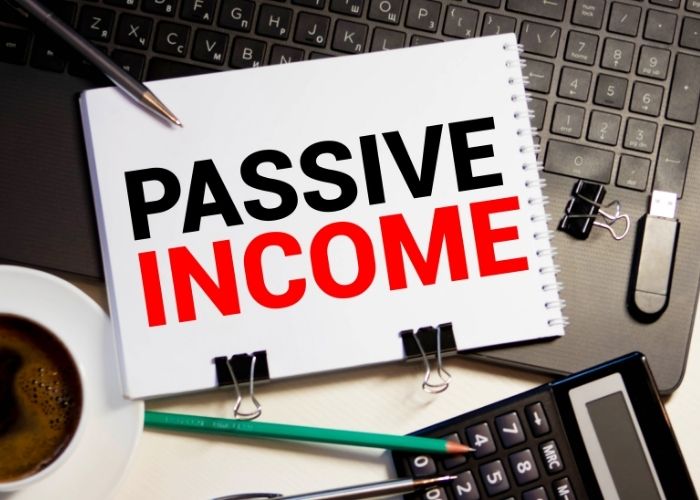 What Is Passive Income?
Passive income is money that you earn without having to keep actively working for it.
You can get passive income from a variety of sources, such as rental income, royalties, dividend payments, or affiliate marketing. Regardless of the method used to get passive income, it is relatively all the same in how you earn it.
Many people use passive income to build wealth and achieve financial independence (like us!)
There are many ways to get passive income.
Can I Generate Passive Income With No Money?
Some methods, such as investing in stocks or real estate, do require some money to get started. Yes, it does take some money in order to earn passive income.
But there are plenty of passive income methods that don't require hardly any investment at all in order to earn.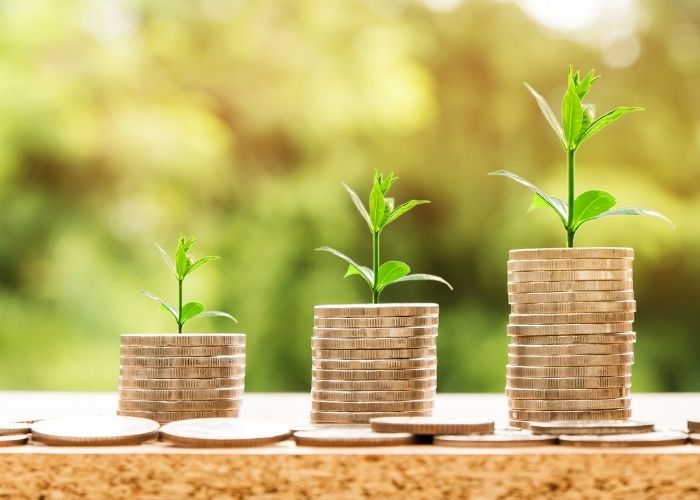 As well, if you learn to put some of the money you do have into the right investments, and keep reinvesting the profits, you will eventually earn income completely passively.
This is what is called, true passive income. It is similar to interest or compound interest. Investing in passive income producing assets is one of the best ways to build wealth and earn from on autopilot!
A great example of this: Over 10 years ago, I started investing $20 monthly into my local power company's stock, I did it through what is called a DRIP.
A dividend reinvestment plan, or DRIP, automatically uses the proceeds generated from dividend stocks to purchase more shares of the company.
This strategy allows investors to compound their returns over time by accumulating more shares, which themselves pay dividends that will be reinvested.
Now, this account of mine has grown into well over $12,000 completely on autopilot, and I receive quarterly dividends that are automatically reinvested into more stock, which in turn increases the amount of my dividends, they keep getting larger and larger.
My total investment has been $20 X 12 months in a year = $240 yearly. Times ten years = $2400.00
And my account is now valued over $12,000. So my money worked for me and made me passively $10,000.00.
Eventually one day when the dividends are large enough I will have this income directly paid to me, and use it as part of my income.
Imagine how large this account would be, if I had invested MORE into this stock?
I did this intentionally with only $20 to teach my three sons the power of what even a little money working for them over time could do. I wanted to encourage them to start at a young age, and not wait like so many people do.
I have done this with several other stocks that I invested a lot more in, and they have grown passively much faster.
---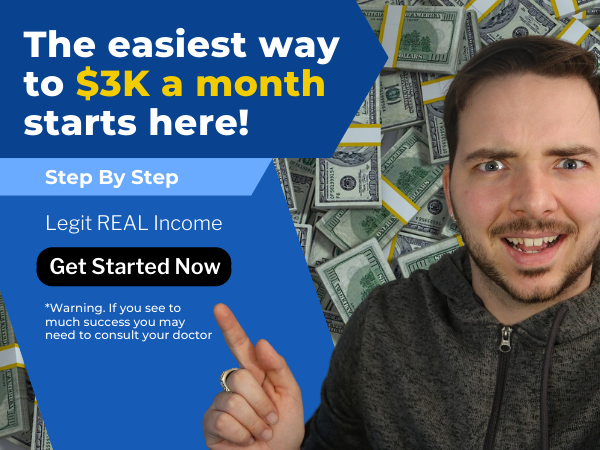 ---
Methods To Generate Passive Income
There are many numerous methods to earn passive income, we have listed some of these ways below. Keep in mind, some will be more profitable than others, and some methods will earn you income much faster as well.
Here are some factors you might want to research and consider before getting started with any of these passive income methods:
Does it involve an investment of your money, and how much to get started
Does it involve an investment of your time
How long will it take to generate passive income – is it short term or long term
Your Goals – are you wanting to build long term wealth or more of an immediate income
Are there any special requirements to getting started
Affiliate Marketing
Affiliate marketing is a great way to make money without having to create or sell your own products.
---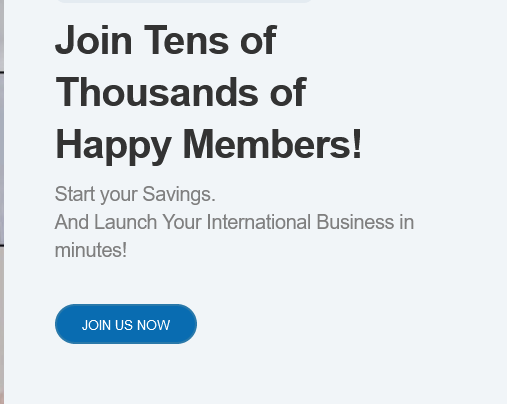 ---
You simply promote someone else's products and earn a commission on sales. If you choose to promote products that are offered on a subscription (customers pay monthly), this will allow you to get passive income online.
There are many affiliate programs available online, so you can find products that you may be more passionate about.
Many affiliate programs are free to join, and do not require much of an upfront investment in order to earn some passive income.
Once you find a few affiliate programs that you want to promote, you simply can start promoting using free marketing techniques such as social media, YouTube, free classified ads or blogging.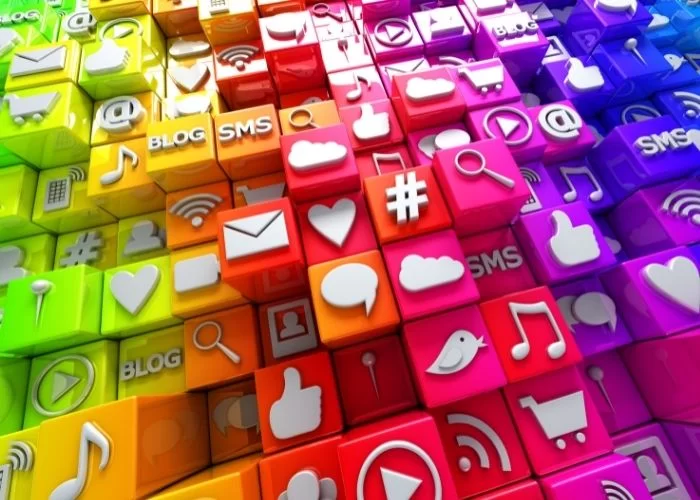 Fiverr is a great example of a high paying free affiliate program you can start promoting.
After you refer a customer, you no longer have to worry about them since they are now taken care of by the company. As a result, as compared to other passive income business models, your time investment will be less.
And if you have no prior experience in this field, there are several really great all in one business systems you can join for a small fee, like the Home Business Academy. They will teach you all you need to know about how to make passive income online.
Earning Passive Income With Affiliate Marketing
Affiliate marketing can be a really great way to make some extra passive money on the side, or even turn it into a full-time business online.
The key is to be creative and find a marketing strategy that works for you. Then stick to it.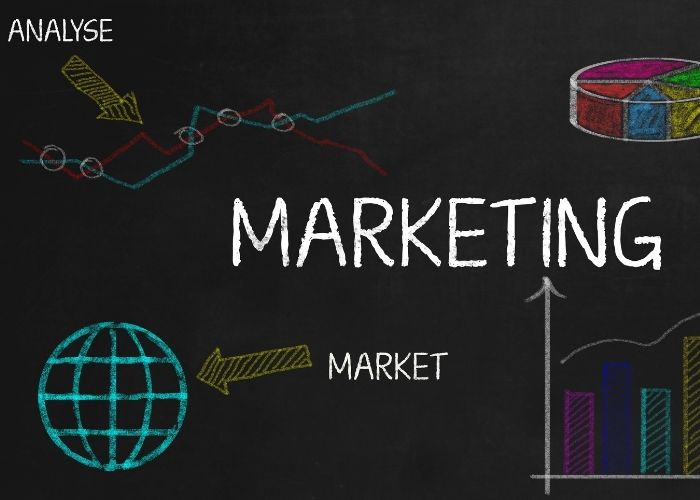 When it comes to affiliate marketing, there is no one-size-fits-all approach.
You need to find what works best for you and focus on it.
This takes time, effort and small amount of funds to get started, but it will be worth it in the end
So how do you get started?
Here are a few tips:
Choose a Product or Service That You Believe In
When choosing a product to promote as an affiliate, make sure it's something that you believe in.
If you don't believe in the product or service, your readers won't either.
Find a product or service that you would be happy to use yourself, and that you think can help your readers.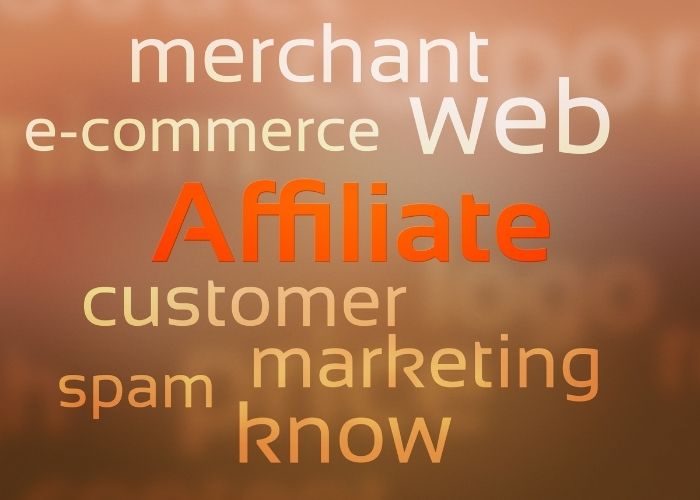 Promote the Product or Service on Your Website or Blog
Once you've chosen a product or service, it's time to start promoting it!
Add a review to your website or blog, and include a link to the sales page.
You can also create a special offer for your readers, or write a how-to article about using the product.
Use Social Media to Promote Your Product or Service
Another great way to promote products is through social media.
Share information about the product on your Facebook page or Twitter account, and encourage your friends and followers to check it out.
You can also create special graphics or do video marketing to promote the product. We recommend Canva for images and graphics, and Prezentar for videos.
SO YOU WANT TO LEARN AFFILIATE MARKETING?
Our course offers EVERYTHING you need to know get started – plus it's completely FREE!
Join an Affiliate Network
If you're looking for a variety of different products to promote, consider joining an affiliate network.
Affiliate networks are websites that connect affiliates with merchants.
This is a great way to find products that you're interested in and to get access to promotional materials like banners and text links.
Stay Up-to-Date With the Latest Trends
The digital product market is constantly changing, so it's important to stay up-to-date with the latest trends.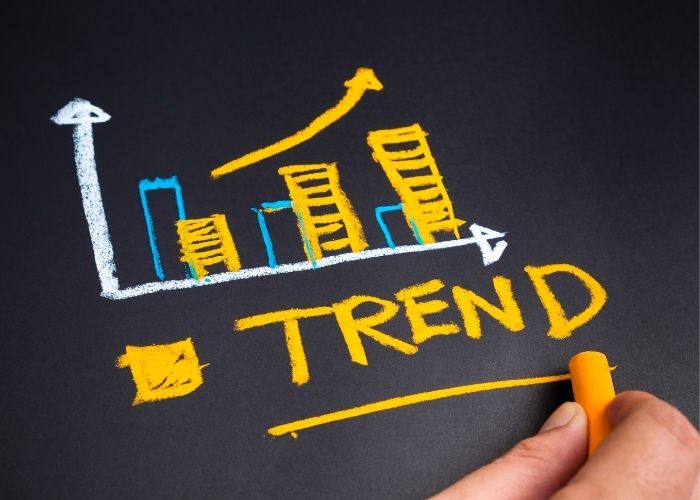 Subscribe to receive email updates from popular marketers, bloggers or join online communities where people share information about new products.
This is a great way to find products that you can promote on your social media, website or blog.
---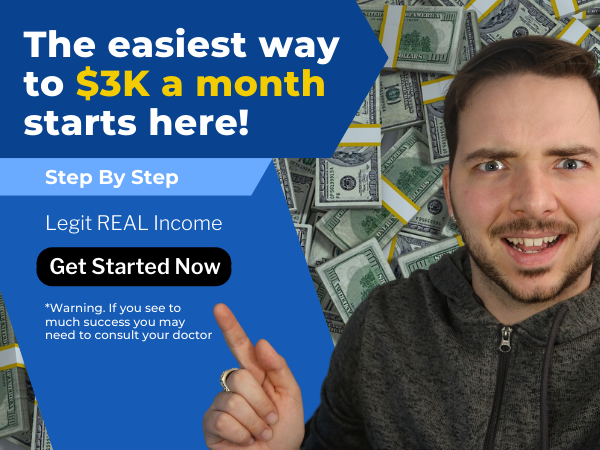 ---
Rent Out Your Stuff
Renting out your stuff is a surefire business idea and a great way to generate immediate passive income with no initial upfront funds.
All you need is some stuff that you're not using and a place to store it.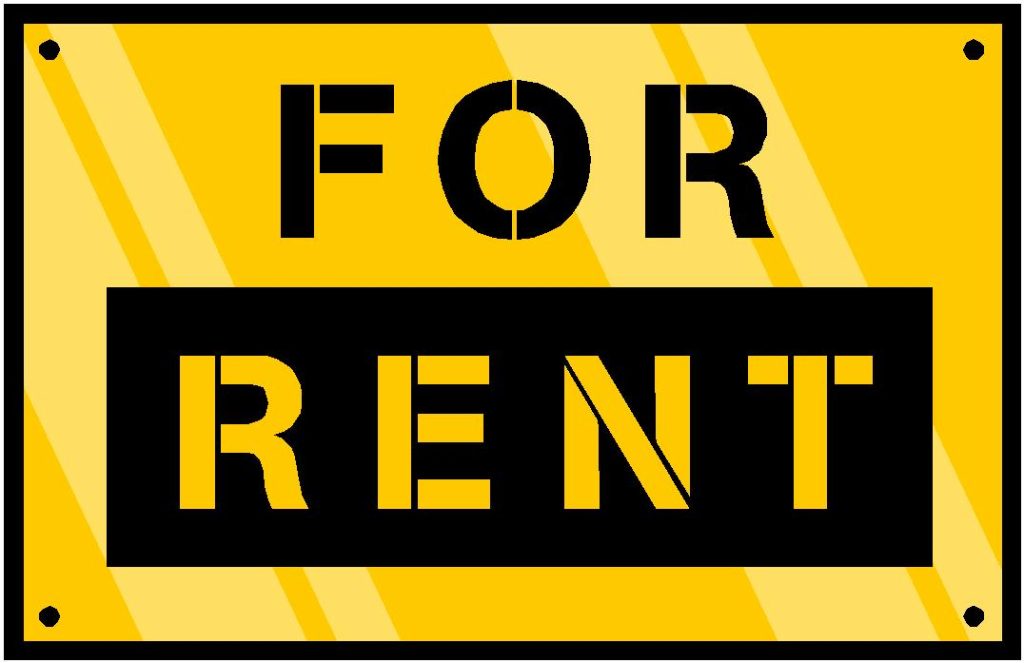 Earn Income By Renting Out Your Stuff
As an example – maybe you own musical equipment, and you do not play anymore, and instead of getting rid of it, rent it out and make passive income from it.
Rent it out – this way you keep collecting passive income from it in a passive way, instead of only a one-time sale that pays you once.
Here are some other ideas of things you can rent out:
-Your car: Rent out your car when you're not using it. This is a fantastic method to supplement your income when there is no need to drive anywhere.
-Your tools: Rent out your tools when you're not using them. This is a fantastic method to generate money while on vacation or at work.
-Your parking spot: Rent out your parking spot in a busy area.
-Your bike: Rent out your bike when you're not using it. This is an excellent method to make money when your bike is just gathering dust!
-Your house: Rent out a room in your house to help cover rent or mortgage costs.
Do you have extra space in your house or garage?
You can rent out your space to get some extra passive income flowing.
Websites, like Airbnb, make it easy to list your property and connect with renters.
There are many local Facebook, buy, rent and sell pages you can advertise on for free.
There are many ways to rent out your stuff, and each has its own set of benefits and drawbacks.
Do your research and find the option that's best for you. Here are some more ideas for renting out equipment.
The great pro of this passive income stream, is that is doesn't require up front capital. And it still will produce passive income!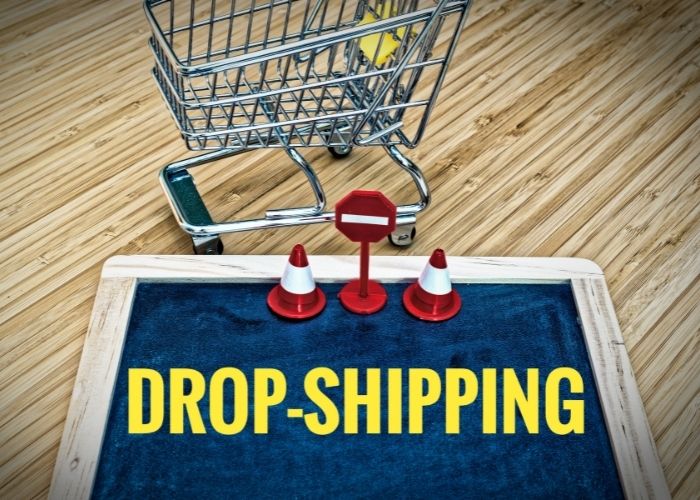 Drop Shipping
Drop shipping is a great way to get into the eCommerce business – without having to invest much money.
What Is Drop shipping?
With drop shipping, you partner up with a supplier who ships products directly to your customers.
You don't need to worry about stocking any inventory or dealing with shipping and handling.
When a dropshipper (you) receives an order from a customer, you simply contact the supplier, who will then ship the products directly to your customer's door.
However, you may want to invest a few bucks into creating a website or storefront, which is very easy to do, and will not cost you hardly anything.
A web hosting company like Nexcess will even let you start setting up a storefront website for free. They have a store builder that will walk you through the process.
The downside of drop shipping is the massive upfront time investment needed to truly make a real passive income.
Get Passive Income Drop Shipping
There are many ways to earn a passive income, but one of the most overlooked is drop shipping.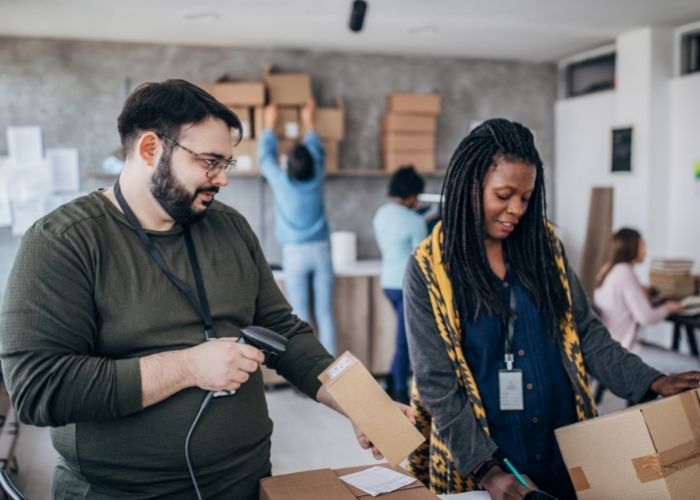 Drop Shipping Apps
Drop shipping apps like Oberlo, and WorldWide Brands let you add products from various suppliers into your shop to fuel your product offering.
Drop shipping is the perfect business model for new ecommerce entrepreneurs. It's simple to set up and manage, and it doesn't require a large up-front investment.
You can also run your drop shipping business in your spare time – you don't need to quit your job to start a successful store.
Plus, there are several drop shipping tips you can apply to drive traffic to your store. You should be sure to choose the best app to get, so you can have more features you can utilize to generate more passive income.
Step 1: Find a Supplier
The first step to starting a drop shipping business is finding a supplier.
You can search for suppliers on websites like AliExpress, but be sure to read the reviews before you make a purchase. Here is an excellent place to get started.
It's also important to find a supplier who is willing to work with you on shipping times and rates.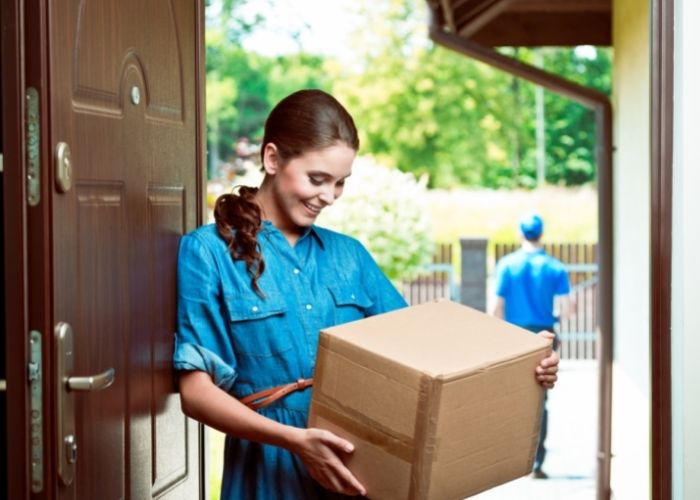 Step 2: Set Up Your Shop
Once you've found a supplier, it's time to set up your online shop.
Wholesale2B makes it easy to add products from your supplier into your shop, and they offer a range of features that make setting up your shop easy – including automatic order tracking, product categorization, and a built-in shopping cart.
Plus, Wholesale2B integrates with Shopify, which makes it easy to set up your shop and start selling. That may be the best integration you can get to have your drop shipping business run more smoothly in a passive way.
Step 3: Promote Your Shop
Once you get your shop up and running, it's time to start marketing it.
Our tips for driving traffic to your store include participating in groups on Facebook, running ads on Google AdWords, and creating compelling product descriptions.
You'll also want to make sure you're optimizing your store for search engines so that potential customers can easily find your products.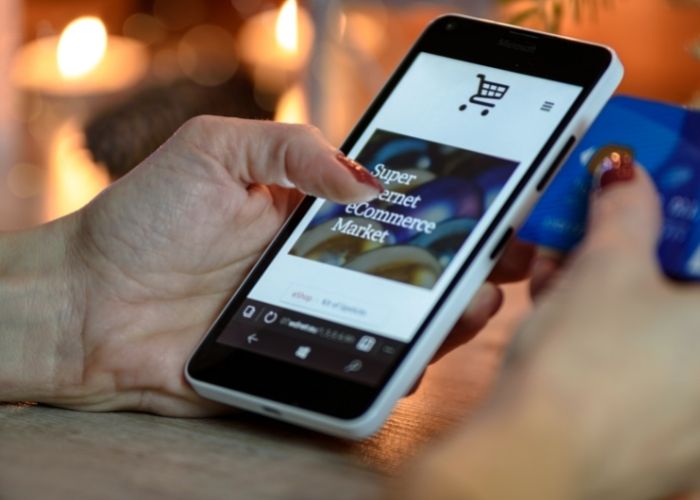 Step 4: Handle Orders and Shipments
Once you've started attracting customers, you'll need to manage orders and ship them out.
This includes processing payments, tracking inventory, and staying in touch with your supplier to ensure that you're always stocked up on products.
Managing orders and shipments can be a lot of work, but it's worth it when you see your business grow. And you get to produce a real passive income.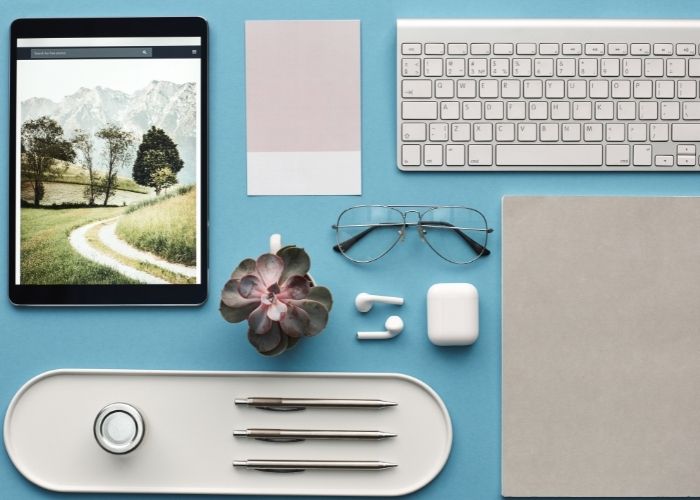 Sell Digital Products
Digital products are a great way to earn passive income with little to no initial funds.
You can create and sell eBooks, courses, templates, or any other type of digital product.
Many platforms make it easy to sell your digital products or services, such as Amazon Kindle, GumRoad, Udemy, ClickBank, Warrior Plus, and Creative Market.
If you have some expertise or technical know how, you can create a course, app or other digital product and sell it using these platforms. When setting up a digital product such as these, you do the work once and get paid over and over again.
The "how to market" is huge and people take courses on pretty much everything imaginable. Ebooks and apps are also great sellers.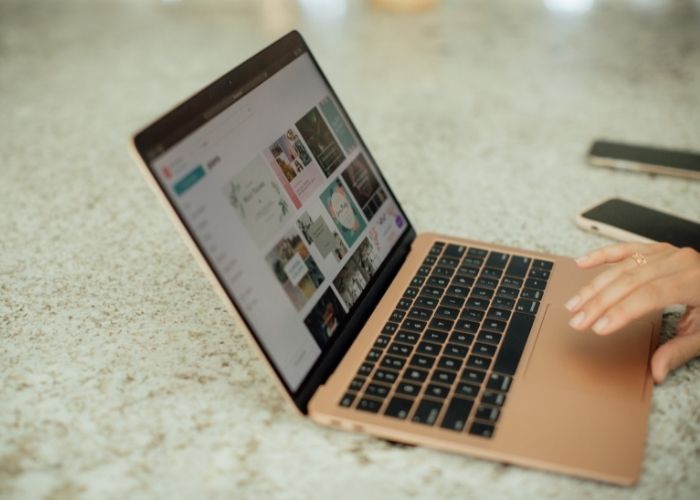 Generate Income Selling Digital Products
You can start selling digital products with with almost no initial investment at all, besides your time.
All you need is a computer, an internet connection and your ability to create a digital product.
Then select a platform such as the ones we mentioned above to sell your digital product on.
Creating your own product can be a great way to generate passive income, but it does require some initial work upfront.
You'll need to come up with a product idea, create a sales page, and write the product instructions.
But once your product is created, it will continue to generate income long after you've put in the work.
Selling digital products has turned many entrepreneurs into millionaires, because of the extremely low cost to produce, and the ability to sell the same product over and over again.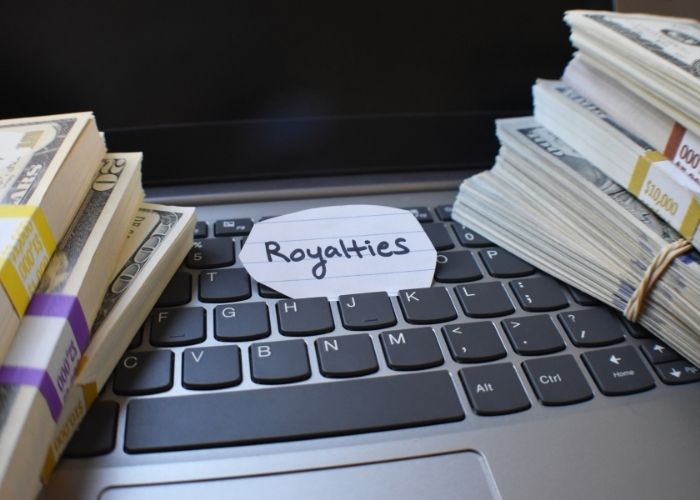 Now let's continue on and give you several more ideas to choose from:
Each one of these methods will vary in start up funds needed, and you can grow passive income in them over time. And create a real passive income stream.
Invest in Stocks
One of the best ways to generates passive income is to invest in stocks.
Stock investments offer opportunities for compound interest – which can help you build real wealth over time.
DRIPS (Dividend Reinvestment Plans) which we talked about in the beginning of this article are really great for investors with very low funds, as you can buy fractional shares automatically every month, and build up a portfolio over time.
This strategy allows investors to compound their returns over time by accumulating more shares, which themselves pay dividends that will be automatically reinvested. So you don't have to know how it works, you can simply invest in a passive way to get passive income.
You should always educate yourself first, and talk to a financial advisor before investing large sums of money into stocks.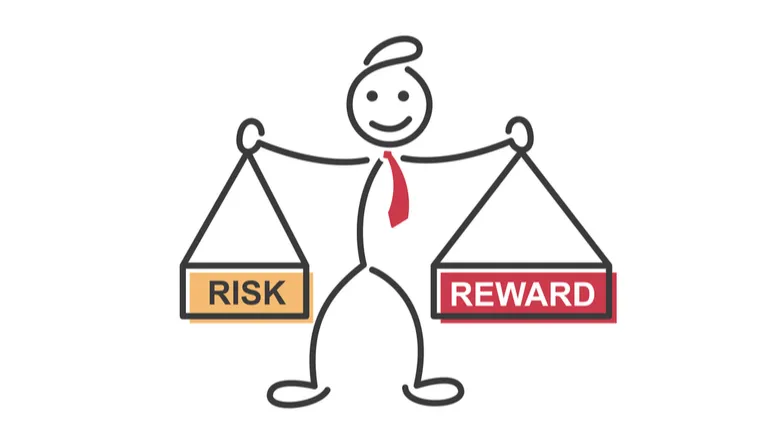 Stocks Are Long Term
Stocks are a long term investment, unless your playing with large sums of money on short term gains.
Over the long term, the average annual stock market return is 10%; that average falls to between 7% and 8% after adjusting for inflation. That means $1,000 invested in stocks 30 years ago would be worth over $8,000 today.
Never invest what you can not afford to lose. This is one reason DRIPS are so attractive, as you are investing smaller amounts of money spread out over time..
Buying stocks can be a great way to build passive income, but always carries some risk.
Again, never invest what you can not afford to lose, or what you would be uncomfortable losing.
There is such a thing as taking calculated risk, because if you never risk anything, you will never gain anything.
Make sense?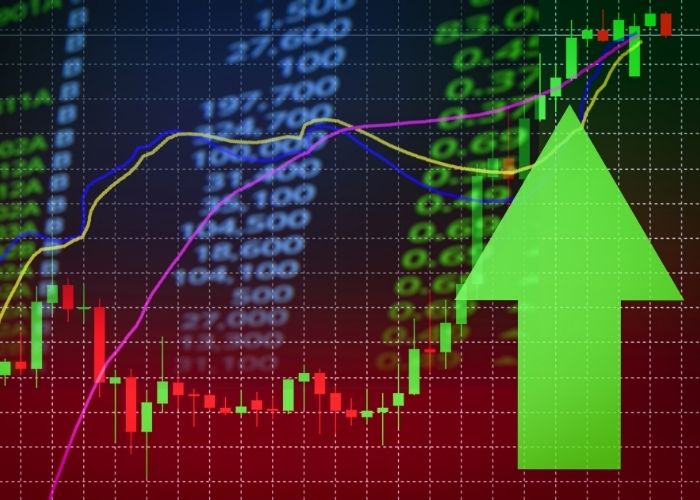 Real Estate Investing Is A Great Passive Income Source
Real estate investing is another great way to generate passive income.
You can purchase properties and rent them out, to develop passive rental income, or you could even become a real estate agent and sell real estate for commissions.
Real estate is a great investment because it, historically, has low levels of volatility.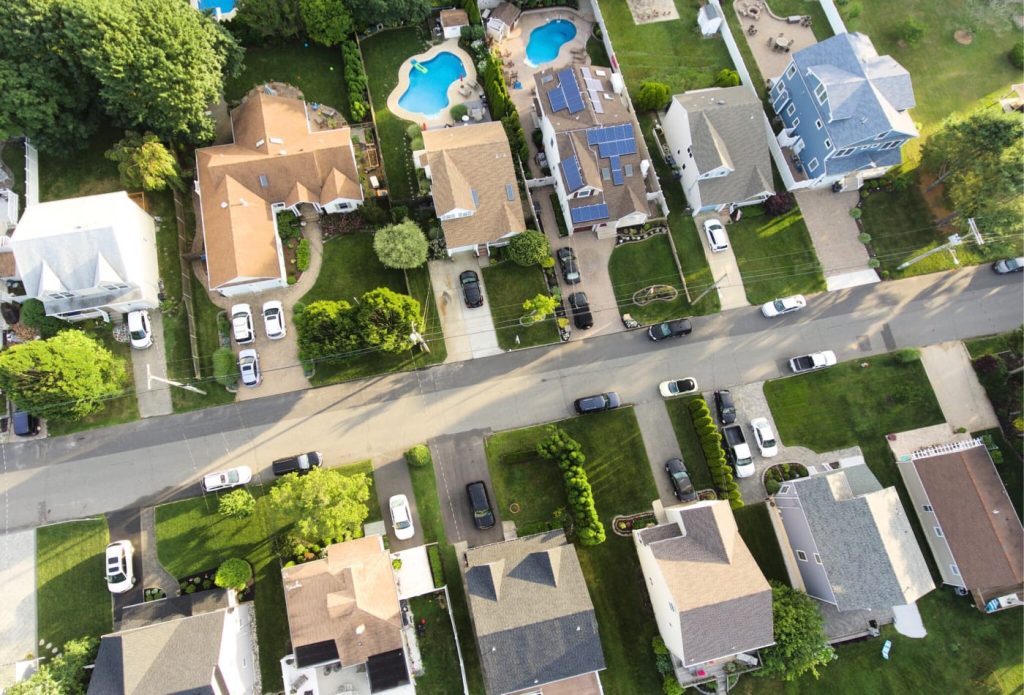 There is another way to invest in real estate as well, with out purchasing the entire property yourself.
You are investing in what is a called a REIT (real-estate investment trust). They are very worth checking into, as you can literally get started with as little as $10 dollars.
What Is a Real Estate Investment Trust (REIT)?
A real estate investment trust (REIT) is a company that owns, operates, or finances income-generating real estate.
Modeled after mutual funds, REITs pool the capital of numerous investors. This makes it possible for individual investors to earn dividends from real estate investments—without having to buy, manage, or finance any properties themselves.
Check out Fundrise, as they are one of the go to companies online in this industry.
Whether you're just beginning to look into real estate investing, or you're an accredited investor looking to add more diversification to your portfolio, Fundrise gives you access to premium real estate across the country.
When done right, real estate investments can create a very healthy passive income, there are many millionaires who built their wealth through real estate.
---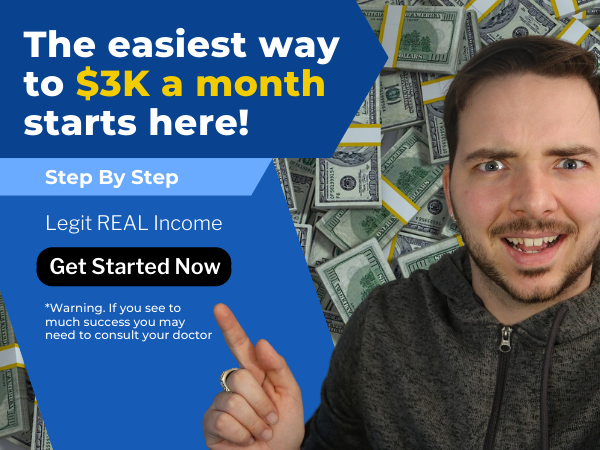 ---
Start A Blog & Earn Passive Income Streams
Starting a blog (like this one your on now) is a great way to share your knowledge and build an audience.
You can monetize your blog by selling advertising, becoming an affiliate marketer, or by selling your own products or services.
When someone visits your blog and then decides to purchase the product or service that you recommended or highlighted, you will earn money passively from that sale.
Either way, as you create content, it becomes a permanent part of your blog, and if your content ranks high in the search engines, it can create passive income for you, possibly for many years to come.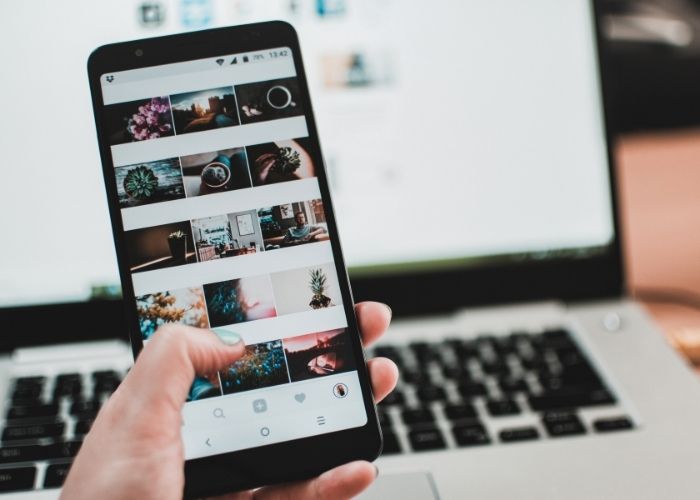 Blog content is like pillars, the more content (quality blog post) you have, the stronger the foundation you create, and the more potential revenue it creates for you passively.
There are some bloggers who make more money than McDonald's franchise owners.
We own several blogs, and now you know why 🙂
How To Start A Blog
Choose a domain name – Learn more here
Purchase managed WordPress web hosting
Choose a theme
Start writing quality help full content
Optimize your content for search engines
Monetize your content with ads, and or affiliate links
Promote your content
Create A Blog To Create Income
If you can create compelling content that helps your readers, you will be able to generate passive income on your blog through affiliate marketing and ad monetization.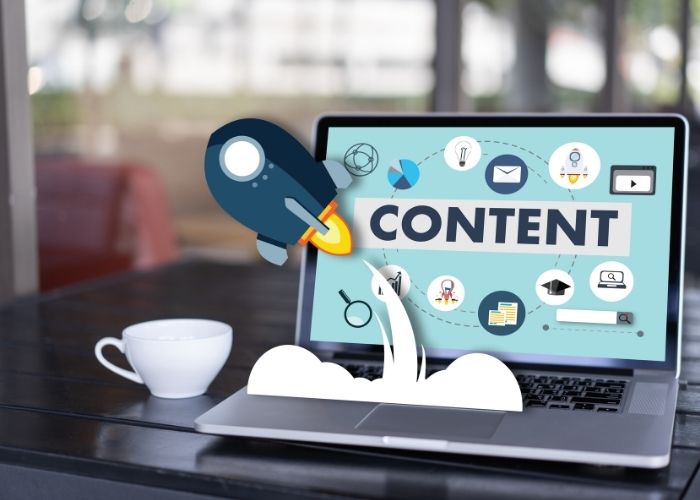 It may take some time to see results, but if you are patient and continue to put in the work, you will be successful.​
Here are our tips on how to do this:
Choose a topic for your blog that you are interested in and knowledgeable about.
Research the best affiliate programs for your blog topic.
Sign up for the programs and get started.
Write compelling content that will help your readers learn about and want to purchase the products or services you are promoting.
Be patient and continue to put in the work. You will see results over time if you are consistent.​
Creating a blog to generate passive income can be a great way to make money online.
Why not sign up to our free course and learn how?
DO YOU WANT TO BUILD A PASSIVE INCOME STREAM?
Our course offers EVERYTHING you need to know get started – plus it's completely FREE!
Create An Online Course
Online courses are another great way to earn and get a passive income as we explored earlier when we talked about selling digital products and services.
Creating online marketing courses can be highly profitable and bring in recurring income passively, so it is why we are highlighting it again now.
They can be expensive to produce or cost you next to nothing depending the type of course your are creating, but there is a large potential upside.
Your courses can be sold through platforms like Udemy, Gumroad, Skillshare, JV Zoo and Teachable.
The best thing however, is once your course has been created, you can collect passive income from it, for the one time production cost and effort.
Of course you may need to update your course from time to time, but for the most part, all your efforts will be in marketing the course after it's creation.
Places like Udemy and JV Zoo even have a built in affiliate network you can connect with to find other people you could pay a commission to for promoting your course for you.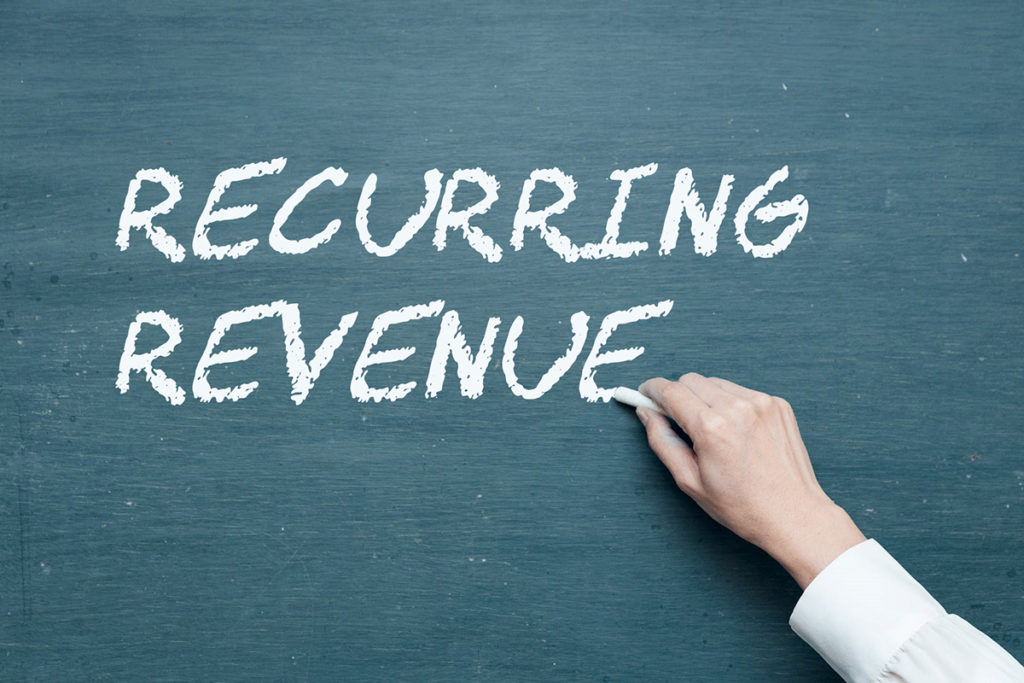 Do You Have A Skill Or Knowledge You Would Like To Teach Others?
If you do, you might want to consider creating an online course and selling it on a subscription basis, and collect monthly recurring income.
As you build up customers for your course, your recurring revenue will grow as well. This can really build up a loyal following and nice passive income.
Now that we have gone through several of the best ways to generate passive income, maybe you are still asking..
How Can I Make Passive Income With No Money?
And the simple answer to this question is, you can't..
You are always going to need a small amount of money, no matter what method you want to get started with.
As an example: Even with renting out your own stuff, you still paid for the items you are wanting to rent out.
What if one of your renters breaks your item or does damage?
Who's going to pay for it – might need rental agreements drawn up?
How do you find customers – might need some inexpensive ads?
There is always some expense for any method you choose to get passive income from.
Even starting a lawn mowing business with no money can also be tricky with no funds!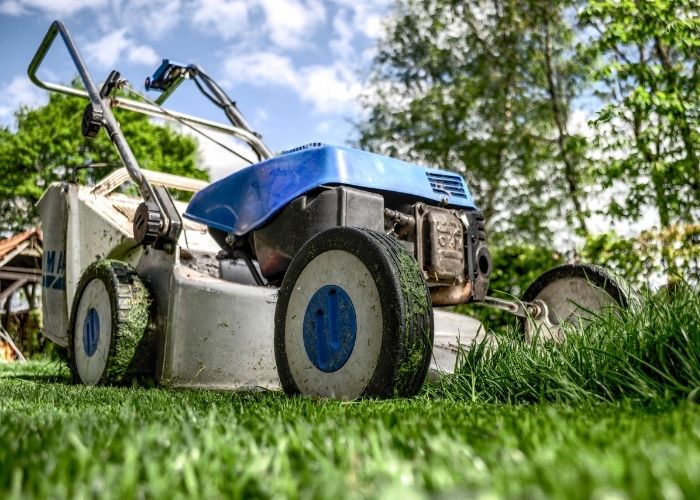 This is because you will need:
Gas
A lawnmower
A rake
Some way to find customers
The point is, you need some money at least in the beginning to generate a passive income. Sometimes maybe just a few dollars, but it will cost something..And time is money as well.
Even when you start your 9 to 5 career, it usually takes a few weeks to get paid, so you need gas to get to work, or bus fare.
On top of these things, you may require specialized shoes, boots or clothing, so there is always some expense.
Our tip to you – is always remember that a little start-up money, no matter how small, may be required in your endeavors to create a steady, passive income.
So set a side a budget to do so, as we have given you several great options for you thus far, that require very little money and can be done on a small budget.
WANT TO KNOW WHICH AFFILIATE NETWORK TO JOIN?
Our course offers EVERYTHING you need to know get started – plus it's completely FREE!
Here are some more great options for you.
Become An Influencer
There are tons of people making millions of dollars as influencers!
With hardly any expenses to getting started at all. Might want to invest in a good camera or phone, and some time in learning the ins and outs of influencer marketing.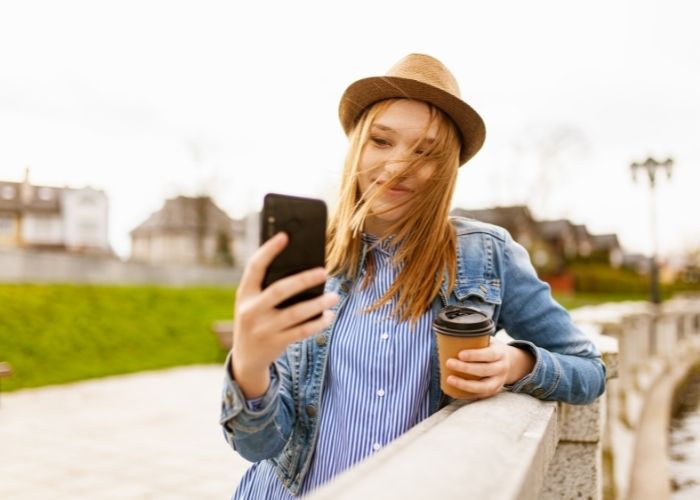 YouTube and TikTok are classic examples of platforms where people are making bank.
The money is there for the taking, if you're willing to learn the tricks of the trade and put out consistently great videos.
Look at Pepper Belly Pete.
Over 1.1 million followers, and all this guy does is put out videos on TikTok of him cooking food. Some serious passive income he is generating.
Seriously..!
He is an influencer who now is getting paid handsomely.
Who knew, right!
Do not over complicate what is possible, there are new influencers becoming millionaires every year!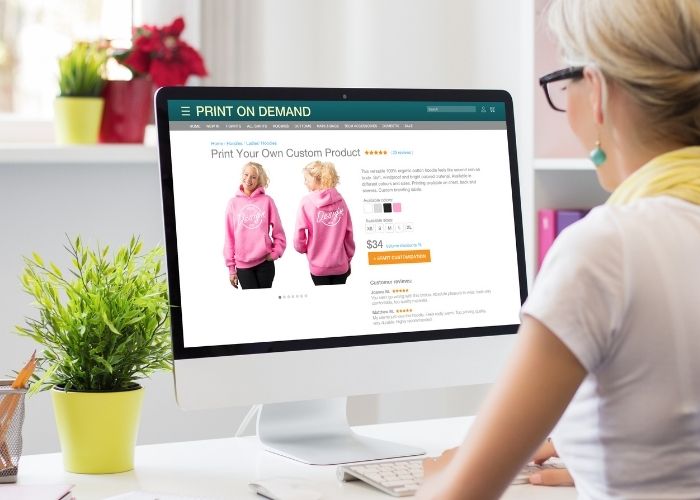 Alternate Passive Income Ideas
We hope you have picked up on a few of our ideas already! Passive income is powerful.
However, if none of the above are what you are looking for, how about some other great ideas that could work as you strive to leave the 9 to 5 behind and generate honest passive income!
Create A Print-On-Demand Store
Thanks to technology, it has never been easier to set up your own store and start selling products.
You don't need any inventory and there is no need to worry about shipping or handling products yourself.
All you need to do is find a good supplier who can provide you with high-quality products that you can sell in your store.
Once you have set up your store, you can start promoting it and driving traffic to it to have passive income.
You can also look into methods to optimize your store for search engines so that you can get more visitors.
If you can generate a good amount of traffic and sell products, you could be looking at a nice stream of passive income from a print on demand store!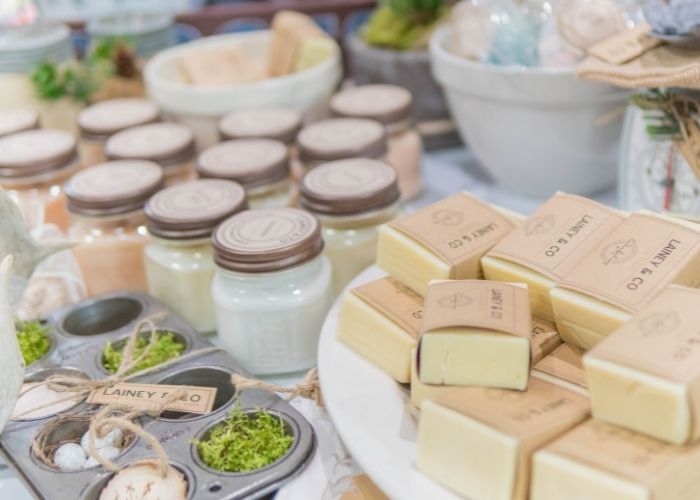 Sell Handmade Products
It has never been easier to sell handmade products!
You can set up a shop on a site like Etsy or eBay and start selling your products TODAY.
You can also create a website of your own to sell your products and have passive income.
When creating your website, be sure to use keywords that people will use to find your products.
You can also use social media sites like Facebook and Instagram to drive traffic to your website.
If you have a good marketing strategy, you could see a lot of success from selling handmade products!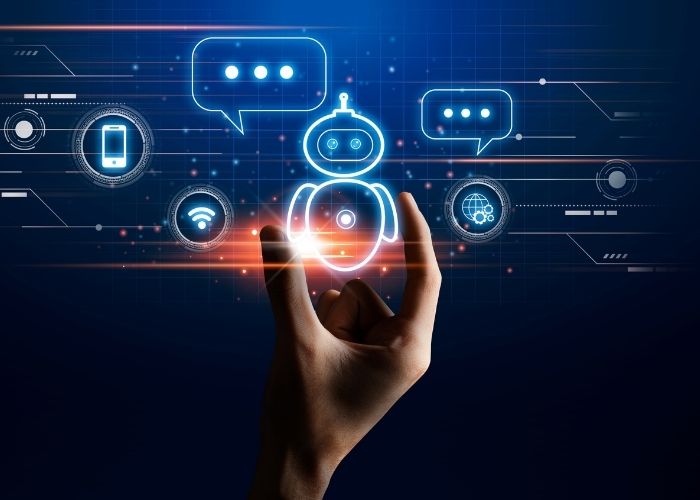 Become A Virtual Assistant
Virtual assistants are in high demand these days, and there is a good reason for that!
They offer companies and entrepreneurs a wide range of services that can help them free up their time so that they can focus on more important things.
If you are good with computers and have some administrative skills, you could be a great virtual assistant!
There are a number of websites where you can find virtual assistant jobs, and most of them are very flexible so that you can work from home.
All you need is a computer and an internet connection!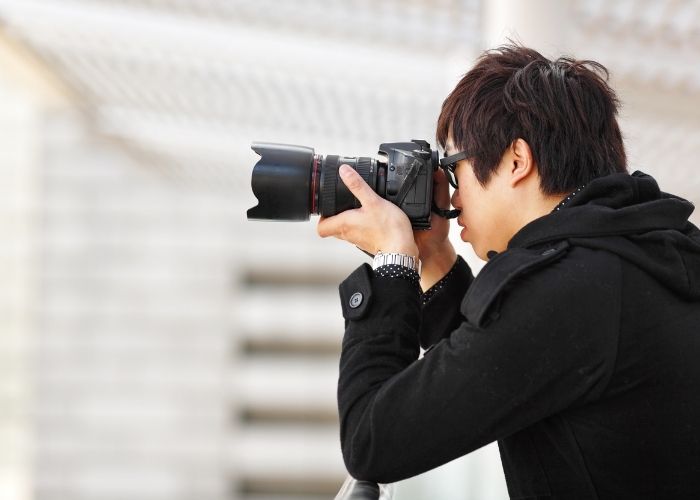 Sell Stock Photos
If you are good with a camera and enjoy taking pictures, you could sell your photos as stock photos.
There are a number of websites where you can sell your photos, and most of them pay very handsomely!
Although you will need to take high-quality photos if you want to earn income selling them as stock photos.
You should also do some research on the types of photos that are in demand so that you can focus your efforts on taking the right type of photos.
If you put in the hard work, you could make a lot of money selling stock photos!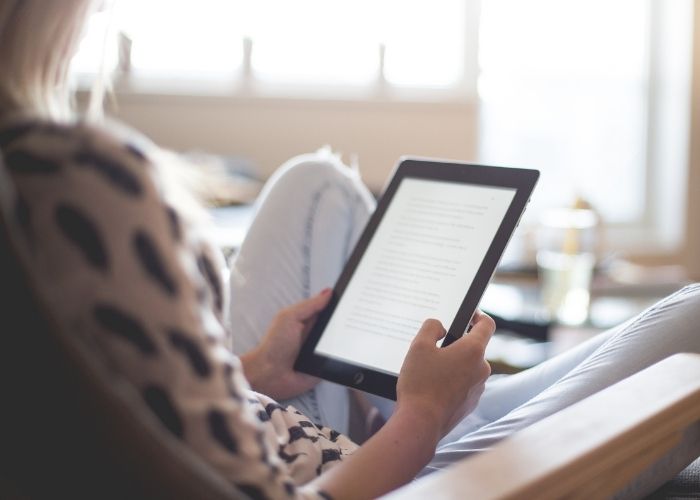 Write An eBook
Are you an expert on a certain topic?
Do you have a lot of knowledge and experience that you would love to share with the world?
Why not write an eBook about it?
eBooks are a great way to share your knowledge with the world and earn some money at the same time!
There are a number of websites where you can self-publish your eBook, and most of them are free to use.
You can also market your eBook on social media sites and through your website.
If you put in the hard work, you could sell a lot of copies of your eBook and earn a nice passive income!
Tip: Using an eBook creator, such as Sqribble, can help you with the whole process to get you publishing quickly and professionally.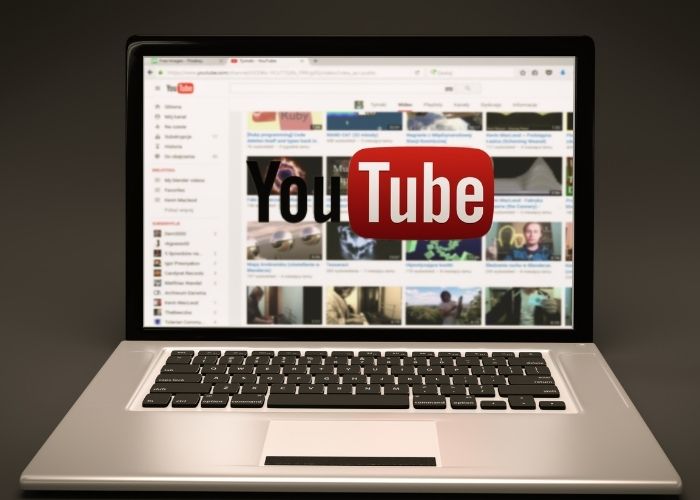 Start A YouTube Channel
YouTube is a great way to share your thoughts, ideas, and knowledge with the world.
If you are good on camera and have some interesting things to say, you could start a YouTube channel and start making income!
There are a number of ways to earn income on YouTube, and the best way to learn how to do it is by watching other successful YouTubers, and learn how to rank your videos.
Some of the ways you can earn money on YouTube include:
Selling advertising space
Offering paid subscriptions
Selling products or services
Donating time or services to charities
Participating in affiliate marketing programs
If you put in the hard work, you could make a lot of money from your YouTube channel!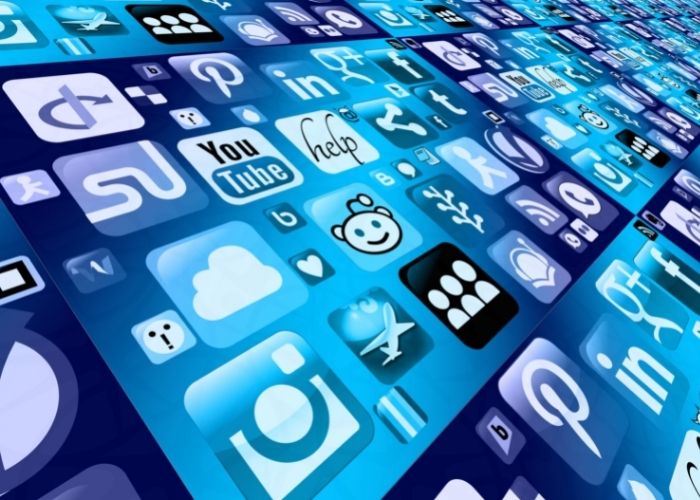 Build Your Own App
If you are a tech-savvy individual, you could earn a lot of money by building your own apps.
There is a lot of money to be made in the app market, and the best part is that you don't need any initial funds to get started!
All you need are some coding skills and a great idea for an app.
You can find a lot of information on how to build apps online, and there are also several courses that you can take to help you get started.
If you have the skills and the drive, you could make tons of passive income from a mobile app.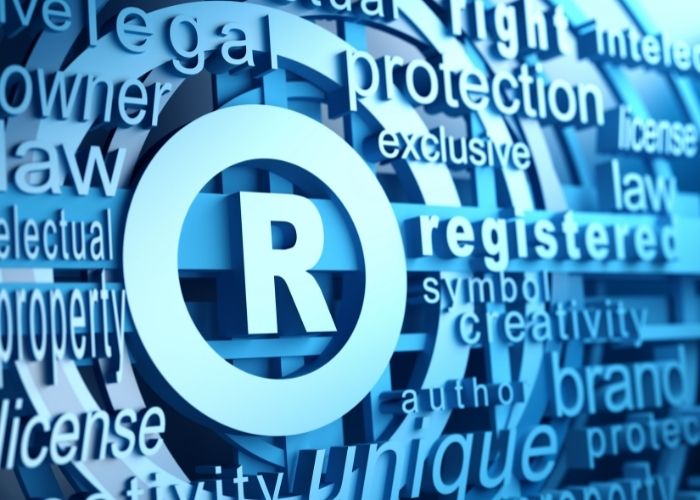 Create Intellectual Property
If you have ideas for patents or creative original content, consider using trademarks, copyrights and licensing rights to monetize your intellectual property.
Whether you write a book, a song or a clever saying, your intellectual property is worth protecting in the long run.
Licensing fees and royalty payments could soon be arriving in your mailbox regularly if you play your cards right. Learning how this method of generating passive income works may be difficult, but can be worth it in the long run. Especially because this kind income is passive and lasts for possibly decades!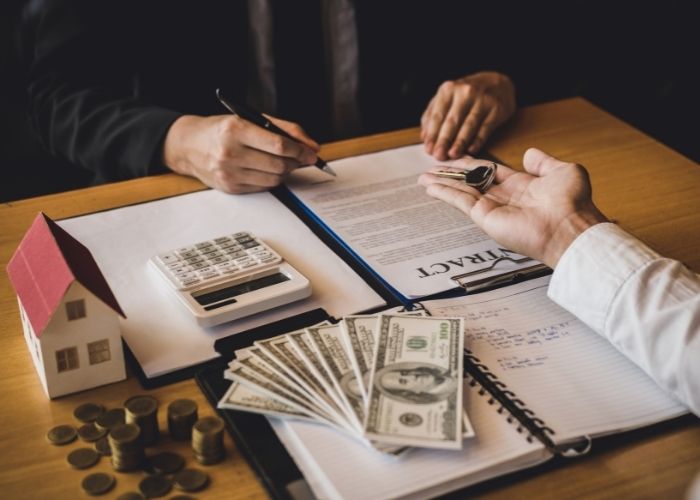 Diversify Your Assets
Whether you are investing in something as small as a vending machine or as large as a publicly traded company, it's important to make your income work for you.
The opportunity cost of money shows that spending and leaving money in a savings account will lose you income in the long run.
To avoid the effects of inflation and aimless spending, invest your extra cash in strong assets like stocks, bonds, cryptocurrency, real estate, and other entities that have been proven to appreciate over time and create passive cash flow.
There are countless investing opportunities such as stock DRIPS (Dividend Reinvestment Programs), and crypto where you can by small fractional shares over time, even as little as $20 a month.
Of course the more you invest over time, the faster your potential gains can be.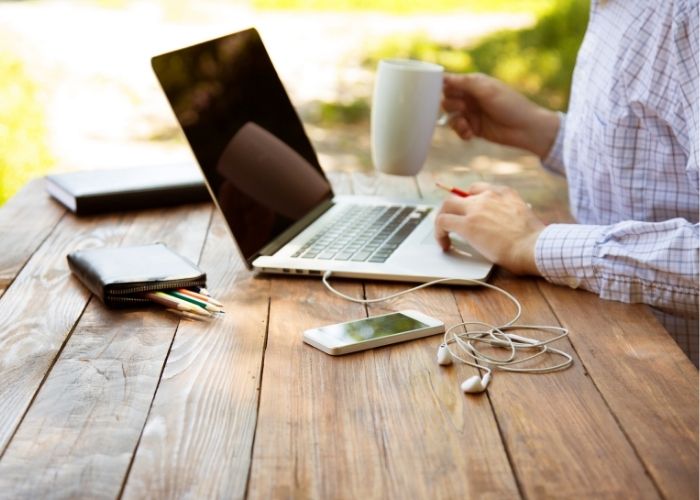 Learning how to get a passive income that lasts for years can be done, especially with diversifying how you invest the income you get from those investments. Diversifying is the best passive strategy to earn more!
Freelancing
If you are looking for a way to earn some extra income, you could consider freelancing on Fiverr.
Fiverr is a website where people can offer their services (usually creative services) for $5 per hour.
Although $5 per hour may not seem like a lot, there are a lot of people who make a full-time living & passive income from freelancing on Fiverr. They know how to get a lot of dough!
The best part about freelancing on Fiverr is that you can work from home, and you don't need any initial funds to get started! This is a great to earn passive income streams.
All you need are some skills and a great idea for a service that you can offer.
You can find a lot of information on how to start freelancing on Fiverr online, and there are also several courses that you can take to help you get started.
If you are looking for a way to make some extra money, freelancing on Fiverr is a great option!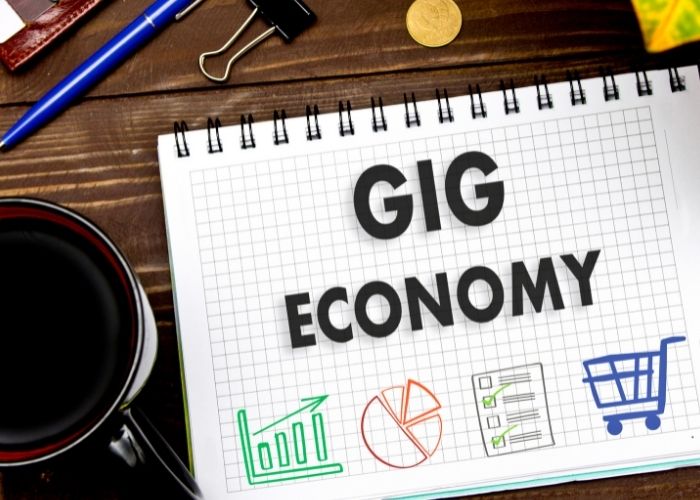 Buy And Flip Websites
If you're looking for a unique way to make money, you may be interested in buying and flipping websites. This practice involves purchasing an existing website, making improvements to it, and then selling it for a profit.
Just like with traditional property flipping, the goal is to buy a website for a low price and then sell it for a higher price after making some improvements.
While it may sound complicated, buying and flipping websites can be a great way to earn some extra cash. Plus, it's a lot of fun!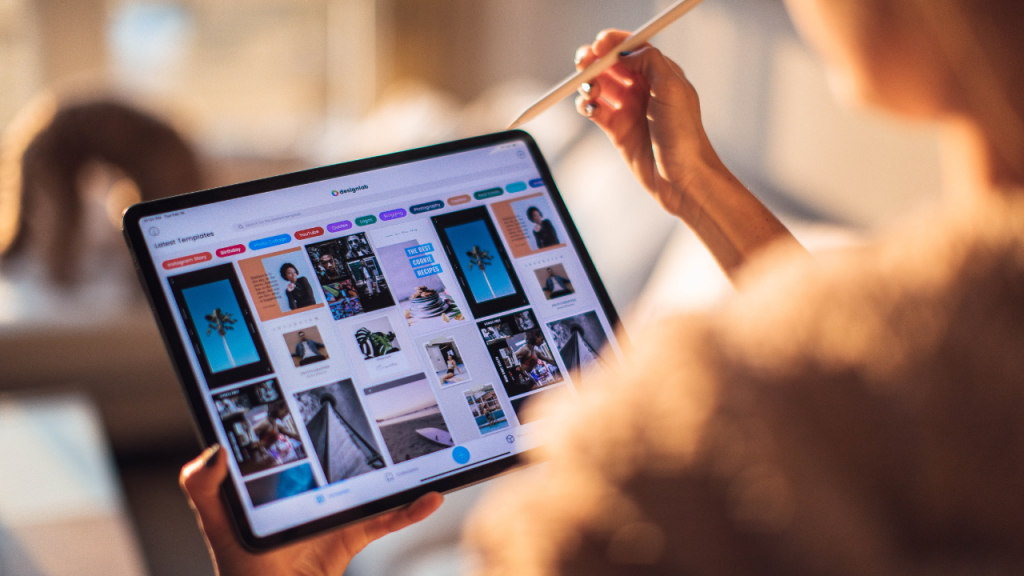 You Could Even Create The Websites Yourself
Do you have experience creating ecommerce websites? If so, you could make passive income building and selling them yourself.
You'll likely need to generate some traffic and sales first (to prove that your store has potential). But if you've got great design skills and can put up some content on your website, you could sell it to someone looking to purchase a pre-built ecommerce store.
Where Can I Sell Websites?
Flippa – users have sold more than 38,000 websites on Flippa since it launched. Flippa is an open auction platform similar to eBay. By default, anyone can see and bid on your website.
Shopify – you could also try out Shopify's Exchange marketplace. On the platform, you can sell your newly built online store or your advanced six- or seven-figure store. It's the perfect platform for website flipping.
Turn Your Vehicle Into A Passive Income Stream
It's true. You can get paid to drive your own car!
Earn passive income by turning your car into a rolling billboard, companies will pay you for driving around with their advertisements on your vehicle.
Websites like Free Car Media, Wrapify, Carvertise and StickerRide connect car owners with advertisers.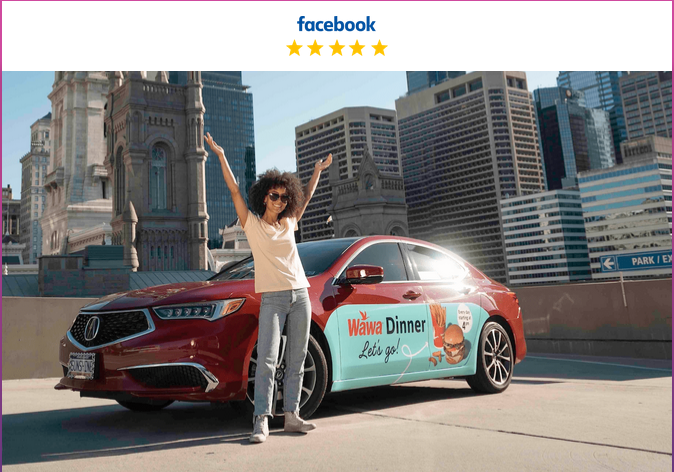 In exchange for putting vinyl decal wraps on your vehicle for an agreed upon amount of time, you'll earn a nice passive income stream, all without disrupting your normal daily driving routine.
Just make sure the platform and campaigns you choose match up with your driving habits. Some may require a certain amount of mileage per day or that you are a delivery driver of some sort, like for Uber, Lyft or DoorDash, etc
And that can be a win – win for you, you not only make money as a delivery driver, but also more passive income for putting an advertisement on your car.
You make more money for doing nothing extra!
---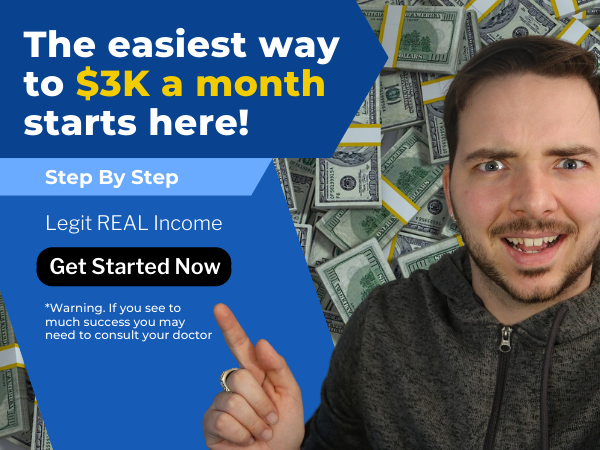 ---
Are You Ready To Start Making Passive Income?
So there you have it!
A several different ways that you can earn a passive income with a limited budget.
If you are willing to put in the hard work, there is no reason why you can't make a lot of money from any of these methods.
Making passive income is not as difficult as you might think. You can make money from multiple income streams while working from home, and have a real passive income source.
The secrets to starting a booming online business and generating passive income are waiting for you in our eMoneyPeeps' industry-leading e-business program!
We provide simple and detailed video instructions for marketing, creating, and starting a business online.
We really hope this article has been extremely helpful to you. If you have any questions, don't hesitate to post them in the comments section below or just say hello. This has been a fun guide on how one can earn real passive income.
Sincerely,
Your Friends And Partners
Richard And John Weberg