Can I Really Make a Full Time Income from Home?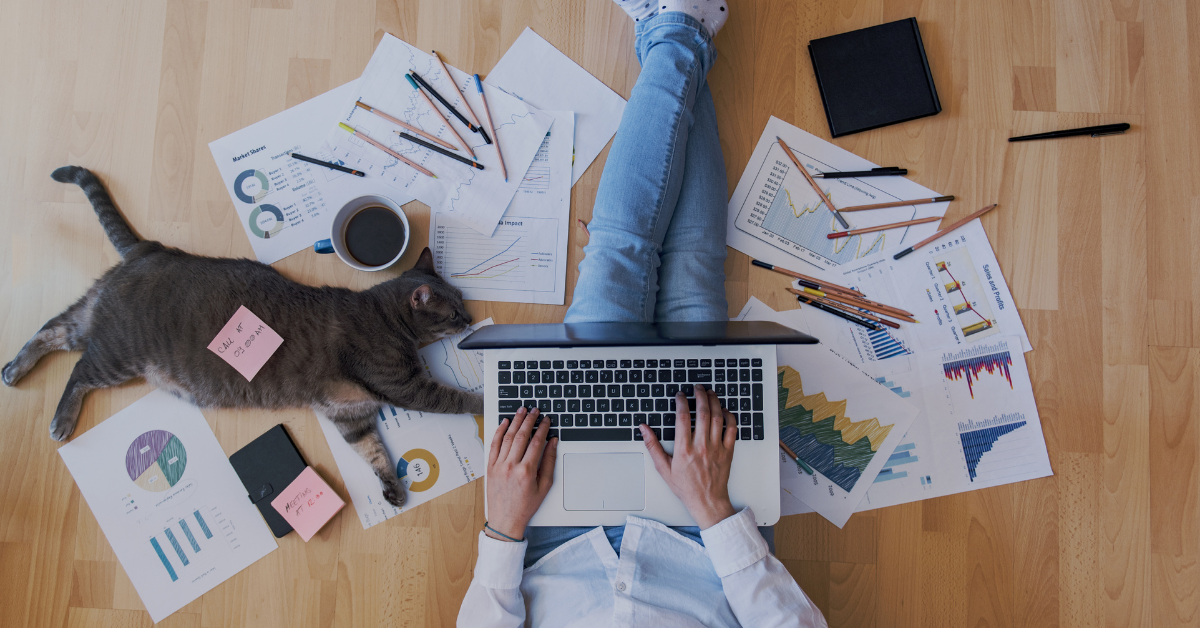 Yes, you can make a full-time income from home..
You don't have to spend all of your time and energy commuting to and from a 9-to-5 to make ends meet!
The world economy has created a new normal for tens of thousands of people, showing the many benefits of working from home for both productivity and personal well-being. But as restrictions are lifted, many employers are eager to get employees back into their jobs.
And those same employees are looking for ways to claim their long term freedom and profitability by making money from home. They do not want to go back to the way it was.
Now, we have known the secret for a long time, as we have been making our living from home, long before the epidemic hit, and so were many other people.
The epidemic just made more people realize it was possible, because they were forced to stay home and figure out how to make ends meet.
So, If you are interested in making a full-time income from the comfort of your own home, keep reading to learn ways you can earn extra income and eventually replace your job income and stay at home permanently.
Ways To Make Money From Home
There are many ways to make money from home, and the options for making money online are only continuing to grow.
Whether you're looking for a side hustle or a full-time income stream, there are plenty of ways to get started saving and making money.
Here are several ways to get started.
Take Online Surveys And Get Paid
Now, online surveys are a great way to make some extra money, but it is not going to replace your income, however, it is a great place to start.
Not only can you earn cash for taking surveys, but many also offer great rewards like gift cards and coupons. There are a ton of online survey companies out there, so it can be hard to find the best paying ones for you.
To get you started, here is one of the top online survey companies you can get paid from:
Use Money Saving Apps
You know what they say..A dollar saved is a dollar earned! And there is no better way to do it, than through a reputable company like Truebill.
They can help you save money in so many ways, including on some of your most annoying bills, like your cell phone, and car insurance.
Check out what their users think of them on TrustPilot. Truebill has an excellent rating!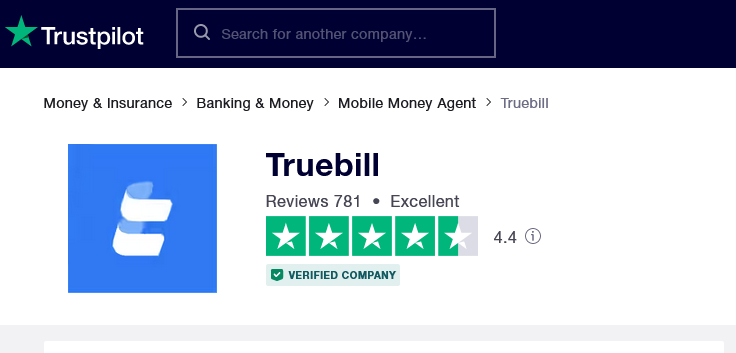 Every dollar you put back in your pocket, is one step closer to not having to go to work anymore at your 9 to 5 job, so get a handle on all your finances, and make and save money with everything you do!
Get CashBack From Your Shopping
No matter what you do, you will never escape buying stuff, so make the best of it, and get cash back every time you go shopping, and you will be putting even more money in your bank account.
It is easy to do, when you sign up with the two best cash back shopping companies.
Become A Website Tester
You can earn a little extra money in your spare time by helping businesses online build better products and experiences for customers around the world.
Sites like UserTesting allow companies to post testing jobs, and anyone can sign up to participate in the test. You're paid for the testing that you do to help companies better their customer experience.
Earn $4 for every 5-minute test, $10 USD for every 20-minute test and between $30 USD to $120 USD for live interviews.
Now, that we got you started on the right footing saving and making some money from home, lets get you into the real meat and potatoes.
Start A Blog
If you really want to make money at home, you need to start a blog/website.
This is your home-base for everything that you do online, and it, by itself, can turn into a hugely profitable online business.
Blogging is a great way to share your thoughts, ideas, and products and services with the world, and it's easy to get started.
Here are six tips for starting a blog:
Choose a topic that interests you.
Write freely and without restraint.
Use interesting graphics and photos to accompany your posts.
Connect with other bloggers in your niche through social media and forums.
Keep your blog updated regularly with new content.
Monetize your content using affiliate programs, ad networks, or your own products or services.
There are bloggers that make millions of dollars a year, and everything in between. You are on our blog right now reading this article.
If you want to learn how to get started click here to start our free course and we will walk you through the entire process.
Join An Existing Proven Business Opportunity
Now, blogging is your home base, and how you build your authority and brand you. As you build and create content on your blog, and learn to monetize your content, as this will take time.
There is a faster way to start putting more money in your pocket and earn a full-time living from home without as much of a learning curve. And this is through joining a reputable established business opportunity.
When you join an existing business opportunity, the company provides the product or service for you to sell. You simply share a link with others, that the company provides you with.
You share this link through most any means, such as:
Social media
Email
Word of mouth
Paid Advertising
YouTube Videos
Etc – basically what ever you can think up, do not over complicate it.
This is called affiliate marketing, well, one form of it.
So when people purchase the product or service you are promoting, the company pays you.
And yes, there are plenty of people making BIG money doing this, this kind of marketing has been around for decades. Actually over a century, it was actually done face to face, and was originally called direct sales.
We are part of such a company that goes hand and fist with the theme of this article, which is both saving and making money.
This company is called Savings Highway Global and has been around since 2006.
This company has been in business for over 16 years.
They not only have a very lucrative comp plan, they also save people money in their everyday lives.
Millions have already Paid to Affiliates – 10 Ways You Can Get Paid…
80% Monthly Residual 3×12 Matrix Income!
Team building to its finest!
Plus massive savings on everyday expenses in your life.
You can learn more here and join us.
Work From Home Tips
Set a Schedule
Just because you're working from home doesn't mean you don't need structure. In fact, you will need to spend even more effort structuring your day and managing your own time, since you won't have the cues of the office flow, or your manager's oversight, pushing you towards productivity.
To become your own boss for good, establish time work periods, take breaks, and stay true to hard stop times that will prevent burnout.
Create a Peaceful Environment
Set boundaries for yourself and those around you to make sure your eyes stay focused on the prize. If you can be productive while listening to a podcast or radio show, go right ahead. But don't allow extra noise that requires your full attention.
Whatever sights, sounds, smells and feelings keep you inspired and comfortable are invited. Just don't get carried away with distractions.
Automate Your Busy Work
Stop burning yourself out trying to do everything! There are virtual assistants and resources that can save you time and energy. All you have to do is learn the power of delegation and automation. Nobody can do everything themselves.
The best leaders are able to give clear directions and empower others to help them reach their goals. Whether you need to find another person to help you organize your workflow, or a new app or plug-in that will boost your productivity, take the time to find an extra hand so that you can stay free to juggle all of your passive streams of income.
Find Productivity Tools
Don't take technology for granted. There are simple and complex tools that exist to optimize your productivity. Whether it's a storage tool that houses your data, a workspace app that organizes your data and workflow, or a simple lock that keeps you off of social media or away from distractions, you should always be focused on making your operation more efficient.
Employ a Mentor
It's important to seek and trust leadership on your journey to greatness. Don't underestimate the power of a mentor who has been through the same struggles you're currently facing. Some mentors provide moral support while others are experts on the techniques and networking strategies that will lead you to success! And help you grow your wealth.
Wrapping up
Making a full time living from home is a lot of work, but it can also be an incredibly rewarding experience. As being your own boss is a huge factor, as well as not having to live paycheck to paycheck.
Some methods of making money online are easier than others, but one of the most important things you can do, is learn to always put more money back in your pocket through both participating in money saving methods and money earning methods.
The more savvy you become, the more your bank account will grow!
We really hope this article has been extremely helpful to you. If you have any questions, don't hesitate to post them in the comments section below or just say hello ????
Sincerely,
Your Friends And Partners
Richard And John Weberg