How To Find YouTube Videos With A Creative Commons License?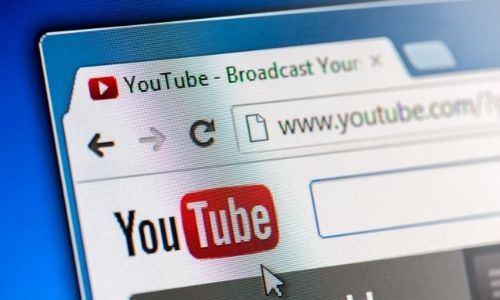 If you want to find YouTube videos with a Creative Commons license it is very is easy to do, and only involves a few clicks!
We live in an age where the internet has enabled us to share what we see with people all over the world.
One way that people do this is through YouTube Videos.
There are many YouTube channels, but most of them have a Creative Commons license for their videos.
This means that they can be distributed free of cost, including for commercial purposes, as long as the user follows the guidelines set by the creator.
The Creative Commons license can be applied to both pictures, music and videos.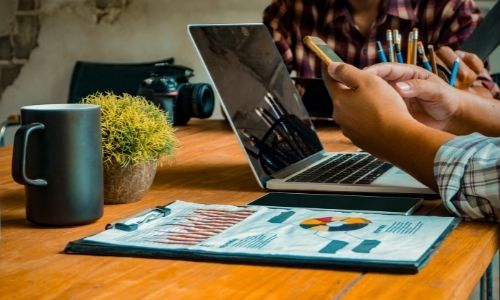 What is YouTube Creative Commons License?
In short, a Creative Commons license is a standard way for content creators to grant someone else permission to use their work.
YouTube allows video creators to mark their videos with a Creative Commons CC BY license. You can click here Creative Commons on YouTube to read a more in depth explanation.
YouTube's website is not the only way to search for CC licensed videos and other digital content.
Creative Commons hosts its own search engine as well: Search.Creative Commons.
For information on how to use Creative Commons search engine, see 'How to find Creative Commons Material using the Creative Commons Search Portal'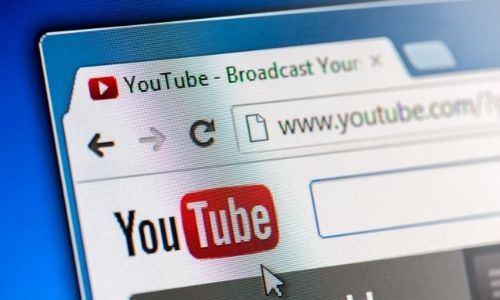 How To Find Creative Commons Video Material on YouTube?
Here are some detailed instructions to help you find Creative Commons YouTube videos.
1. Go to YouTube.com
2. Do a search as in this example we used. "best dog breed for children" You use what ever you are searching for.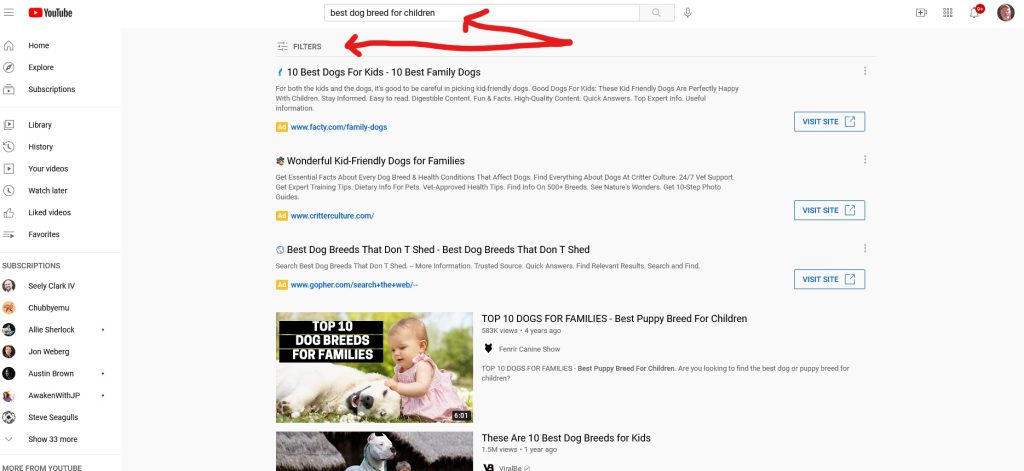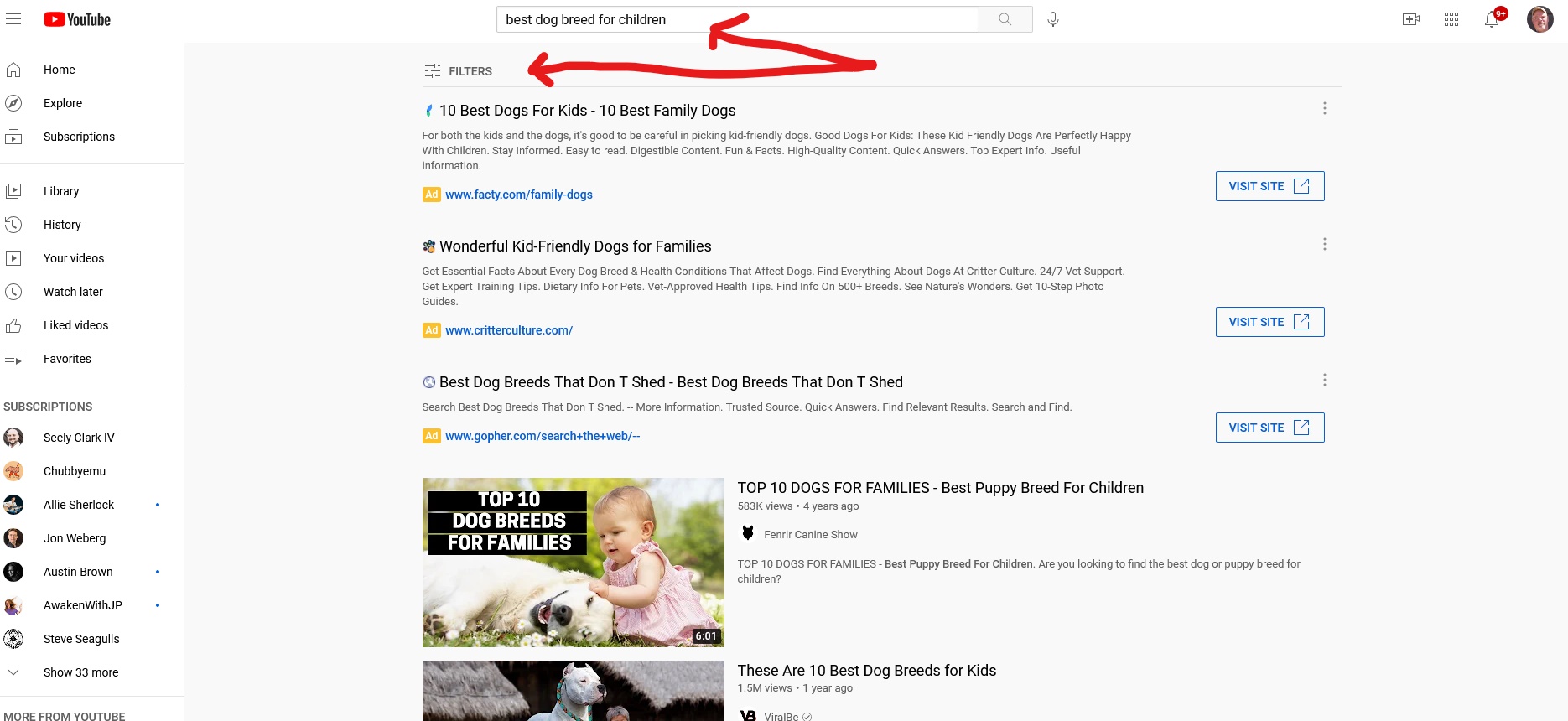 3. Then click on "filters"
4. In the drop down results click on "Creative Commons" This will give you all Creative Commons licensed videos for what you just searched for.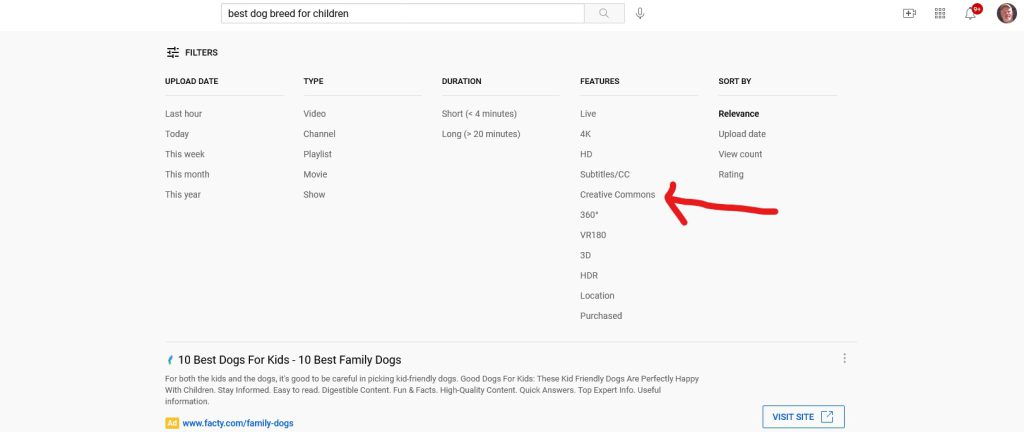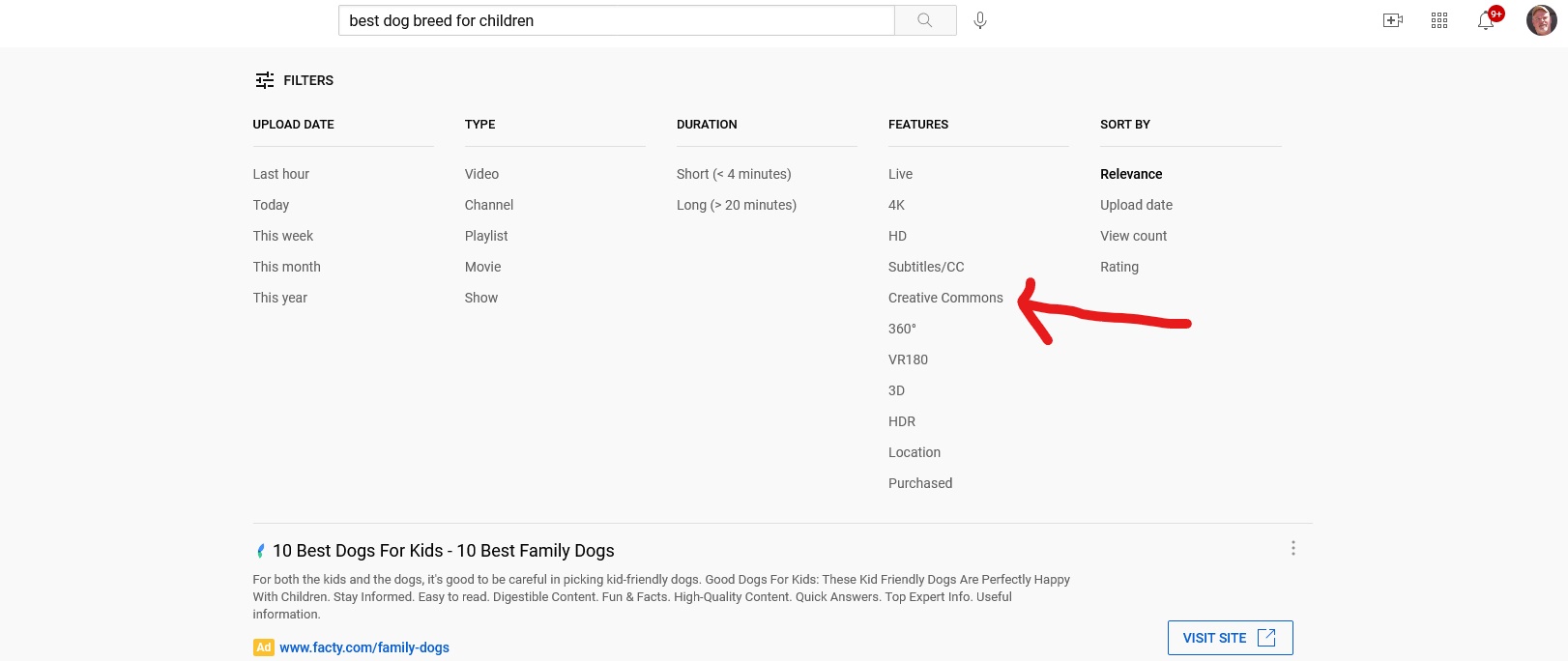 5. Then click on one of the videos in the search results past any ads.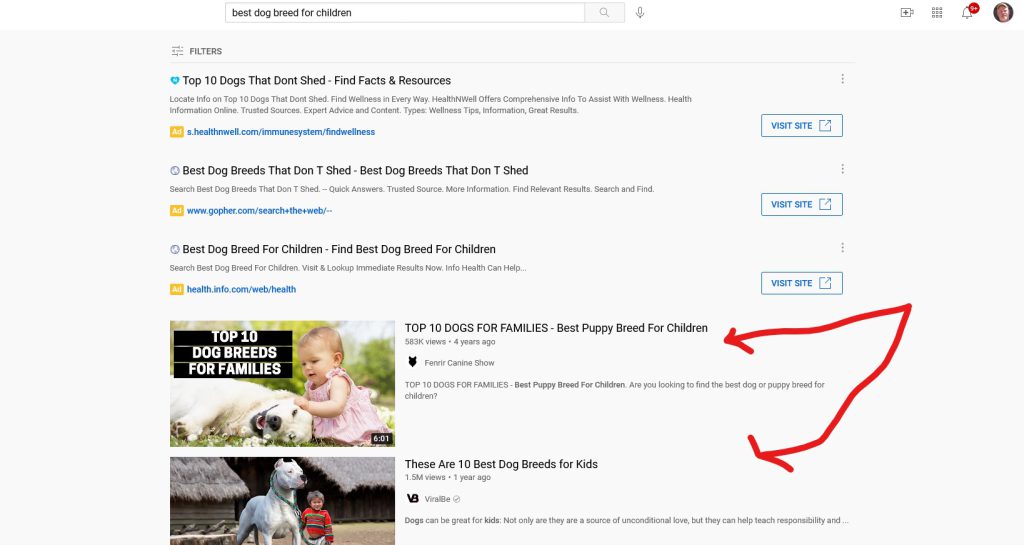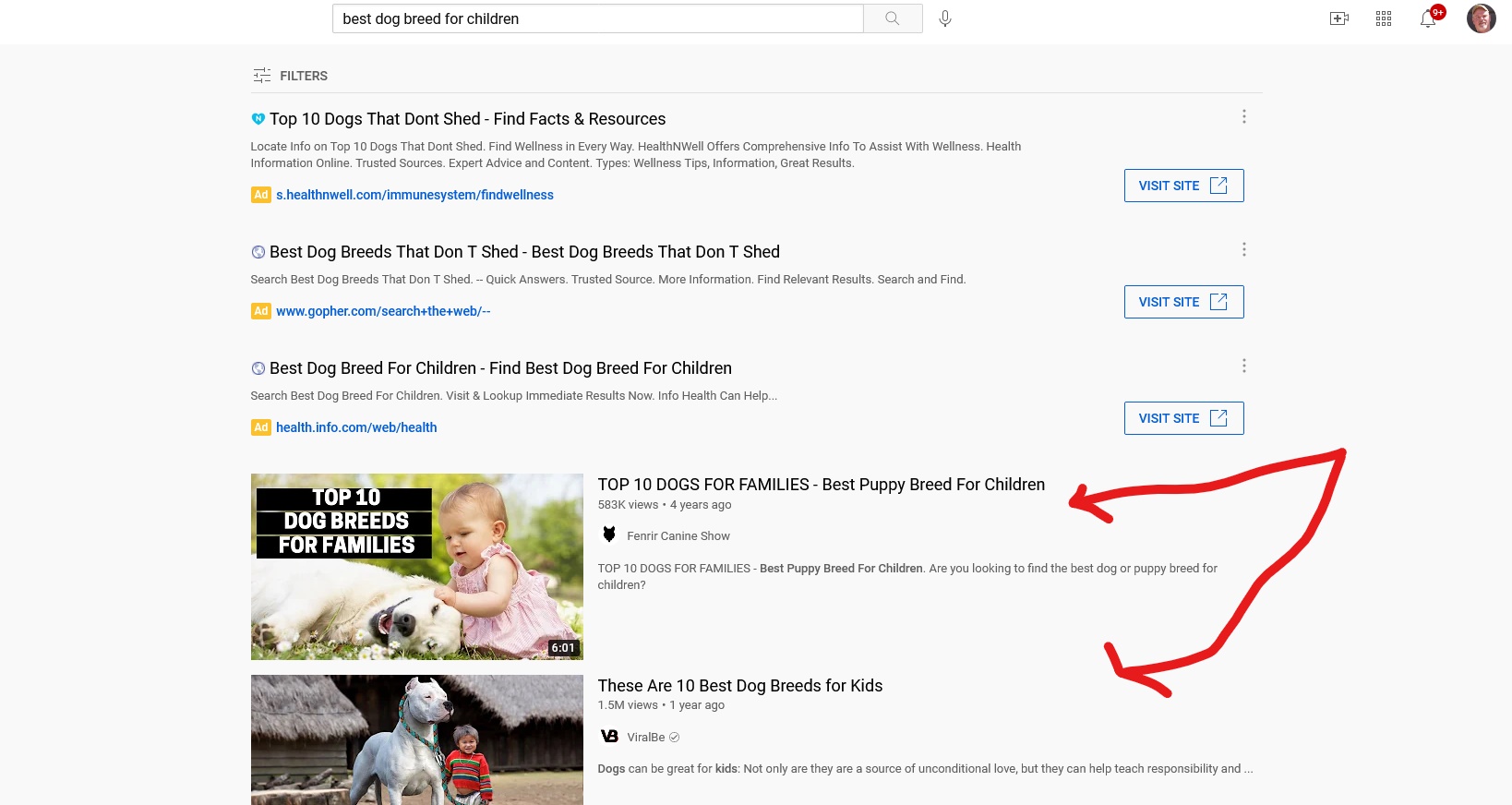 6. Once the video loads, click on "Show More" beneath the video.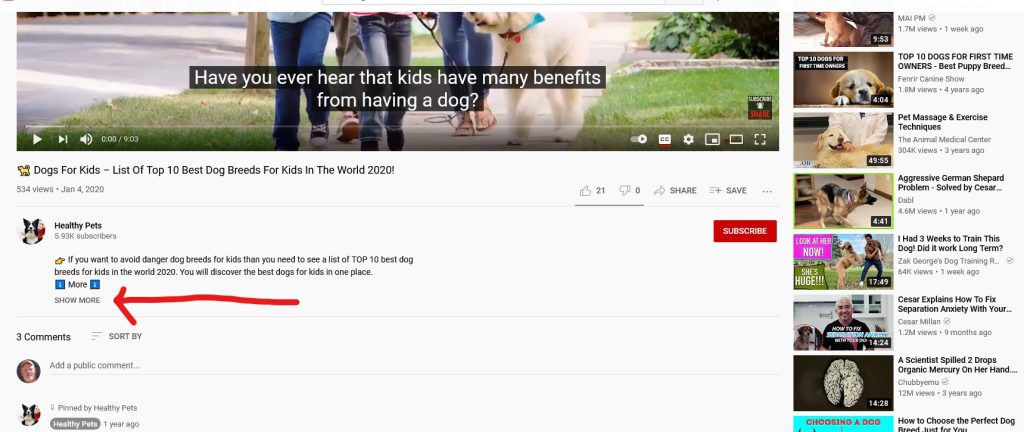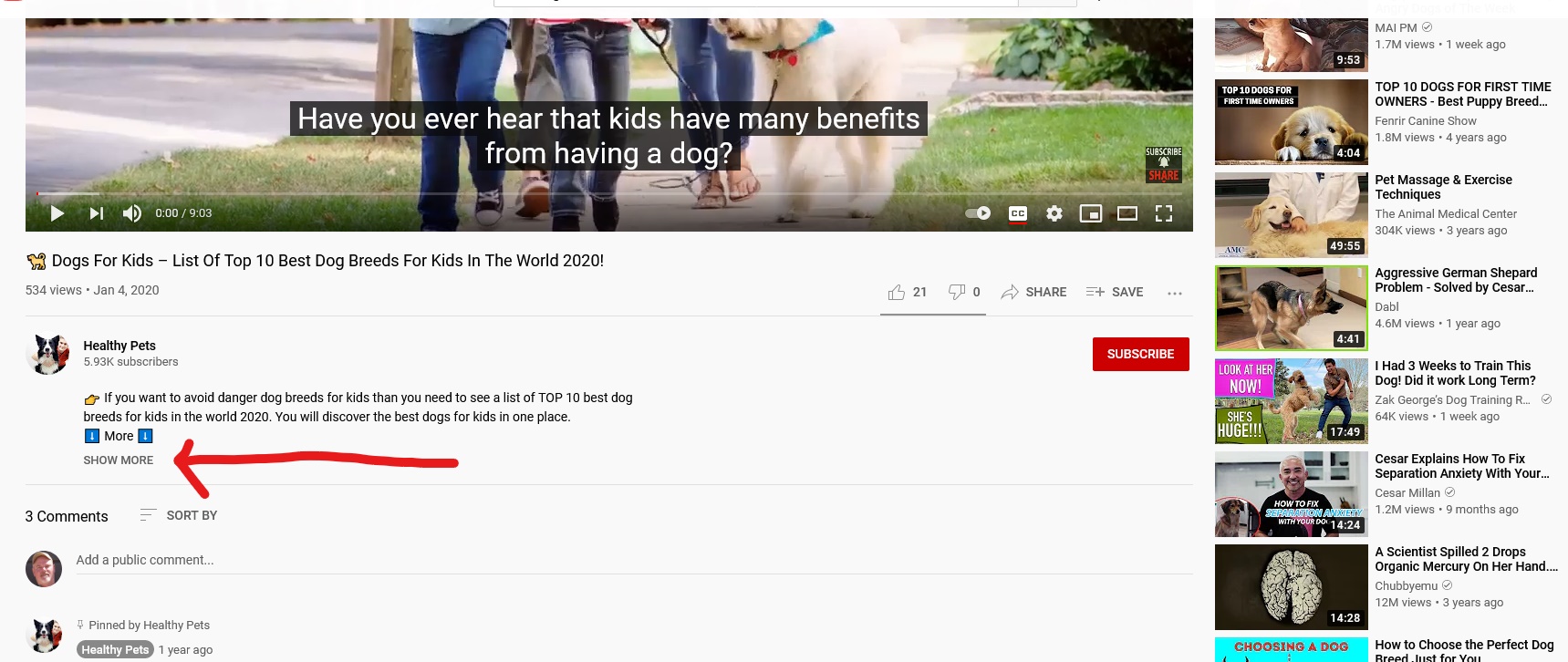 7. Once it shows the full description, scroll down to the bottom of it near where the comments start, this is where you will see the Creative Commons listed.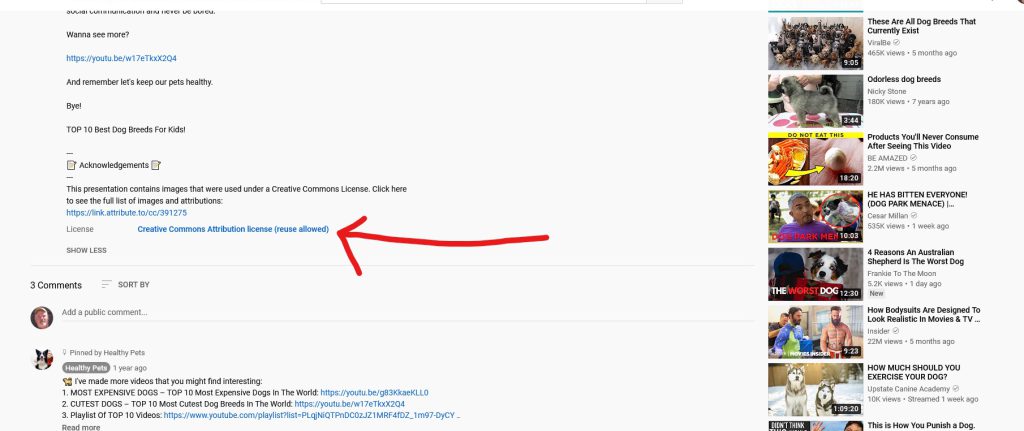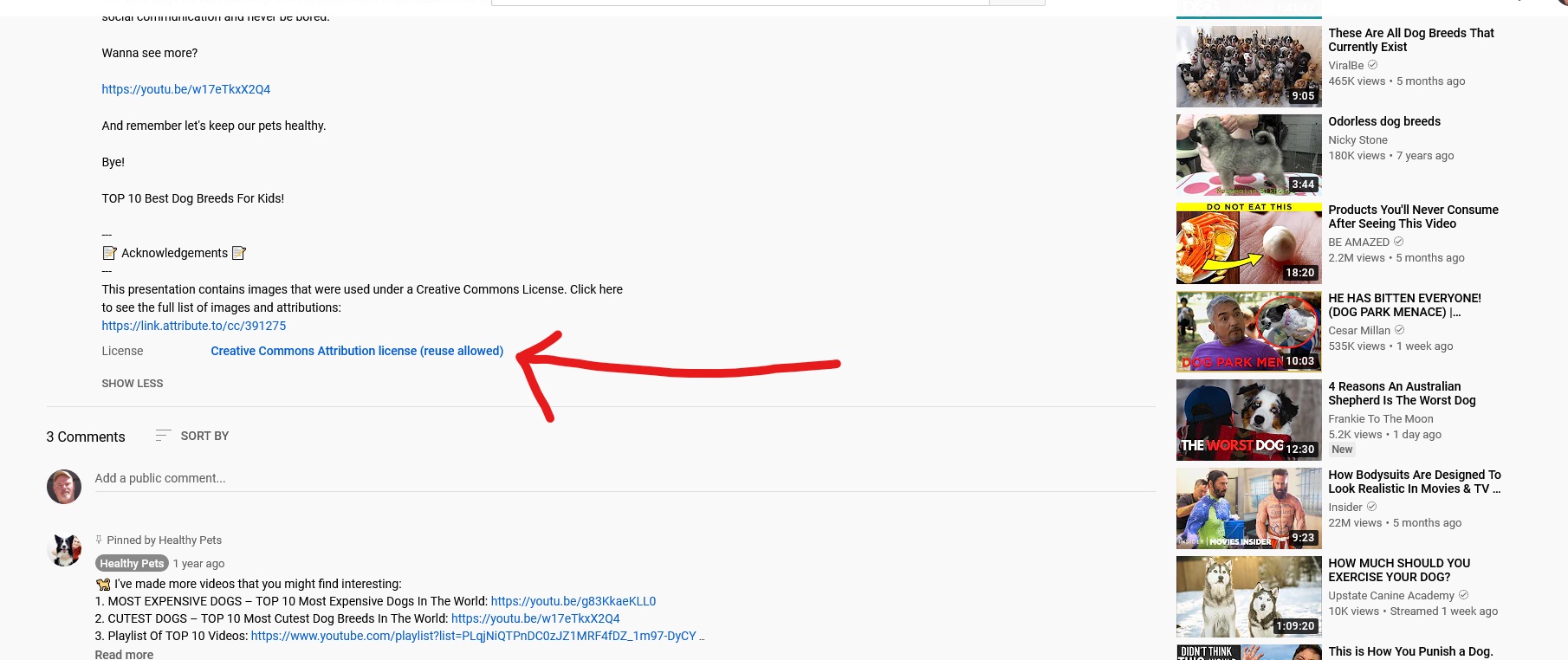 8. To find more videos rinse and repeat based on your search terms.
As you can see it is a very simple process to find YouTube videos that have a Creative Commons license.
YouTube is a huge content source with over 1 billion hours of video watched every single day.
As video becomes more and more popular, many online marketers and entrepreneurs create YouTube videos to drive free website traffic to their websites and blogs.
As well, they search out YouTube for additional content they can use in their content articles and social media post. There is even software now – Like Content Gorilla that will allow you to extract every word said in a YouTube video.
This is why it is important to understand how to find YouTube videos with a creative commons license, so that you can find content that you can legally use.
Other Sites Work Under CC Licenses
There are also other sites that let you publish your work under CC licenses. When you upload photos to Flickr for example, you can decide whether or not their available for other people to use.
Same with images you find in search related queries in Google or other databases.
If you would like further help with this guide, sign up to our community below to receive insightful tips and tricks on YouTube Videos!
---
Creative Commons Music on YouTube
Creative Commons is a system that is used so users (like you and me) are free to legally use 'some rights reserved' music, movies, and other media content.
When you post a video, and use Creative Commons Music, it is marked as such by a visible 'CC' watermark.
Where To Find Creative Commons Music On YouTube?
There is actually a playlist of CC music with over 1,000 tracks that you can use in your online business marketing videos.
You can grab that list here
Remember: If you use copyrighted material when uploading to YouTube, it's THREE strikes – and you're banned.
Standard YouTube License vs Creative Commons
When you upload a video to YouTube, it is marked using the standard YouTube license.
As per the instructions further up this post, you can only mark your videos as 'CC' if it is 100% YOUR content.
Anyway, the standard YouTube license only grants broadcasting rights of your video, sound etc to YouTube themselves.
Legally, this means that your video can only be accessed from YouTube for viewing purposes only, and nowhere else (how many of you knew that?!?!)
It cannot be reproduced or redistributed.
So, with a standard YouTube license – nobody can reproduce your work and pass it off as their own.
With a YouTube creative commons license, you are saying that other people can use your content, usually for editing, changing or reworking the original source.
Importantly, the original owner (say this is you) cannot be responsible for anybody who has altered or changed said content.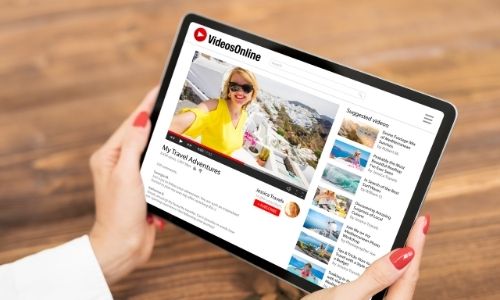 Where to find Creative Commons Media?
There are many creative commons sources of material that you can use as part of your affiliate marketing website campaigns.
We have highlighted 10 of the most useful resources to help you:
---
YouTube Creative Commons License: Final Verdict
Whenever you upload your video to YouTube, make sure you choose the correct license.
Remember, the default setting of all YouTube videos is the Standard YouTube license.
There are plenty of resources for Creative Commons online.
We hope this blog post was helpful, and you walk away from it knowing what a creative Commons is and how to find YouTube videos with a Creative Commons license that have this designation.
Please leave your comments below if you have any questions, or just say hi.
Sincerely,
Your Friends And Partners
Richard and John Weberg