How To Do YouTube Shorts Affiliate Marketing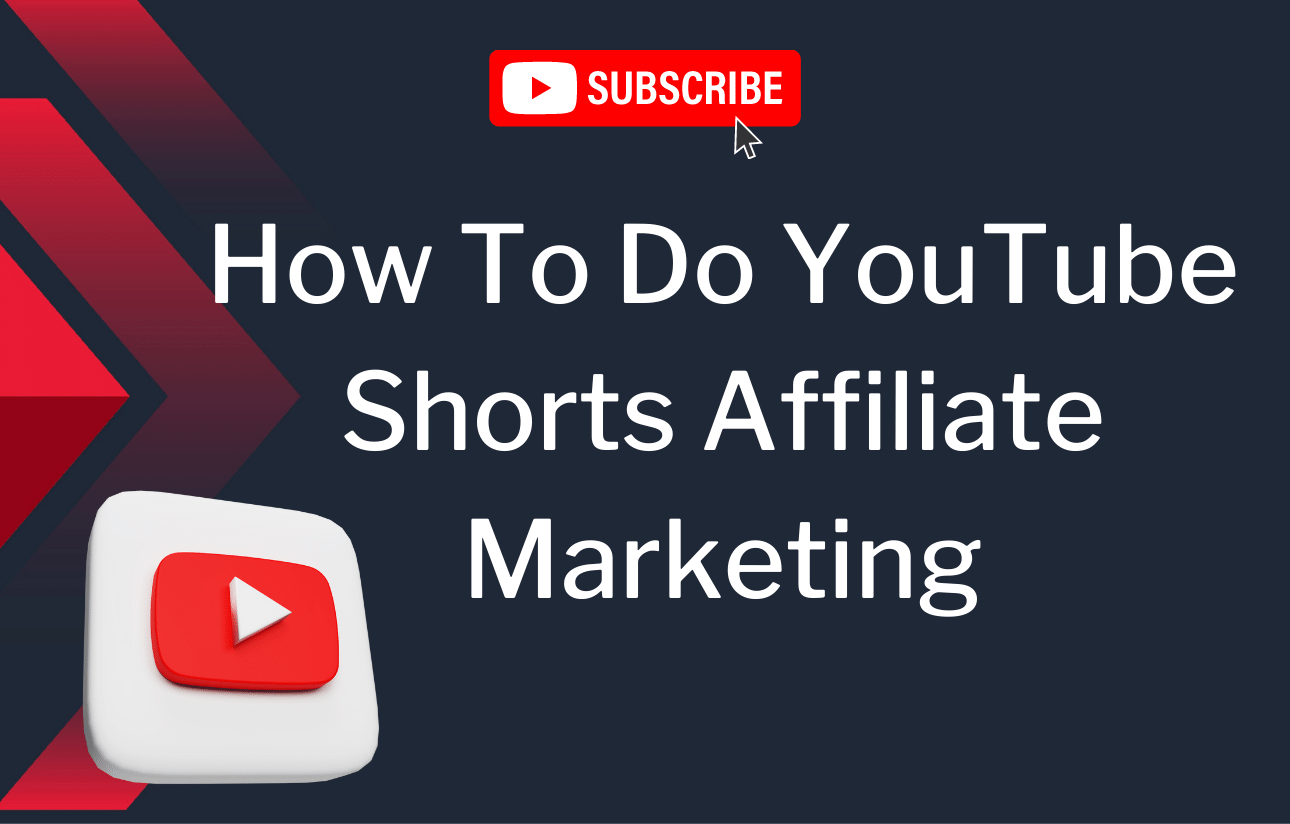 As the YouTube social media platform has grown quickly, so has their new way for users to post videos. YouTube shorts are quickly rising in popularity – especially as more people have starting using shorts for their businesses. One niche that has loved and adapted YouTube shorts quickly, is those in affiliate marketing. Because affiliate marketing can easily be monetized, affiliate marketers want to use the platform to build a following & promote their business.
This article will walk you through how to do YouTube Shorts affiliate marketing, and how profitable it can be for your affiliate business. Here's your full YouTube Shorts affiliate marketing guide.
Why Are YouTube Shorts Good For Affiliate Marketing?
You'll find that making & using YouTube shorts to grow your affiliate marketing can be a quick way to generate leads & customers. YouTube shorts allow you to create shorts videos that are highly consumable and that can generate millions of views over time.
YouTube shorts are easy and quick to make, which makes them great for creating client attracting content for any affiliate offer. As well, since YouTube has a large variety of audiences, no matter what you're promoting their will be interested viewers.
How To Do YouTube Shorts Affiliate Marketing Successfully
If you want to learn how to truly do YouTube shorts affiliate marketing, here's are the steps you're going to want to take. Making this process become profitable will take some time, but it will be worth it.
Create your YouTube channel
Optimize your YouTube channel
Decide what kind of engaging content you will create
Begin planning out how you will record and edit videos
Start recording as many as you can while maintaining quality
Publish and optimize your YouTube shorts
Scale video production and grow your channel
Refer your viewer to buy your affiliate products or affiliate services through affiliate links
That's the full version to create a YouTube shorts video plan for your affiliate marketing business.
Whether you want to do affiliate marketing as a side hustle or full time, you should consider using YouTube shorts videos.
Is YouTube A Good Platform For Being An Affiliate Marketer?
Yes, YouTube is the best platform to create content and videos for an affiliate marketer. Any affiliate can use YouTube and YouTube shorts correctly to build a massive and engaging audience. No matter the industry or niche you are in, there is always a video or content piece you can create.
Is YouTube Affiliate Marketing Here To Stay?
Yes, YouTube affiliate marketing will be around for many years to come. Almost every marketer across the world is attempting to master YouTube in order to generate interest, traffic, leads, and attention. Every video and short has the potential to quickly go viral.
This mass appeal and large audience base ensures that almost every marketer & affiliate will be wanting to do YouTube affiliate marketing in the near future.
How To Do Effective YouTube Shorts
If you want your YouTube shorts content to generate consistent results for your affiliate business, then you need to understand how YouTube works. The YouTube platform decides to show videos that have a long watch time, that are clicked on often, and that get a positive reaction.
If you can tailor and create content around these metrics you'll have a strong YouTube shorts strategy. To do truly effective YouTube shorts, make your YouTube videos like this…
Quick snippets with powerful language
3-10 second segments
Add subtitles to help retain attention
Have good lighting to ensure video quality
Use small movements to keep attention of your audience
Make sure every video uploaded is quality
Create videos frequently
These strategies can make sure your YouTube affiliate marketing strategy is successful.
We hope this article we accurate enough and factual on how to do affiliate marketing YouTube shorts.
With our kindest regards,
Jon Weberg
Richard Weberg